I may receive a commission if you make a purchase through links in this post.
Here are nine of the best vegetable recipes for people who don't like veggies. These are the most flavor-packed recipes I could find – perfect for those picky eaters in your life.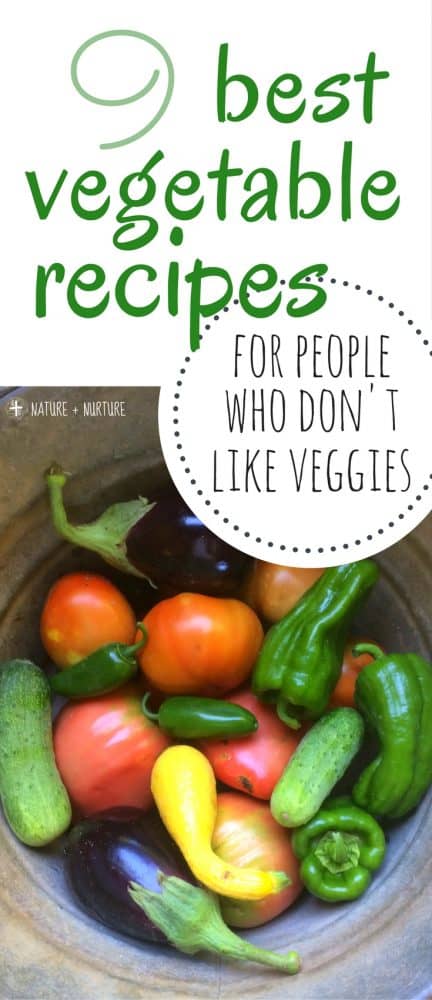 Everywhere you look, the bounty of summer vegetables greets you. If you're a gardener, I'm sure your produce drawer is starting to overflow. If not, surely one of your gardening friends will be happy to share 😉
The thing about vegetables is, they need to be prepared correctly. Especially if you're not a natural veggie-lover. I like them, but I will eat a LOT more of them if I find the perfect recipe. This post combines 9 of the best vegetable recipes that are packed with flavor. Perfect for the picky vegetable eater!
I've scoured the web for the best vegetable recipes to enjoy those summer vegetables – corn, squash, tomatoes, cucumbers, potatoes, peppers, okra, and peas… the possibilities are endless! If I left out any of your favorite veggies, add your recipe in the comments.
Cucumber And Carrot Pasta With Crispy Shallots via Bon Appetit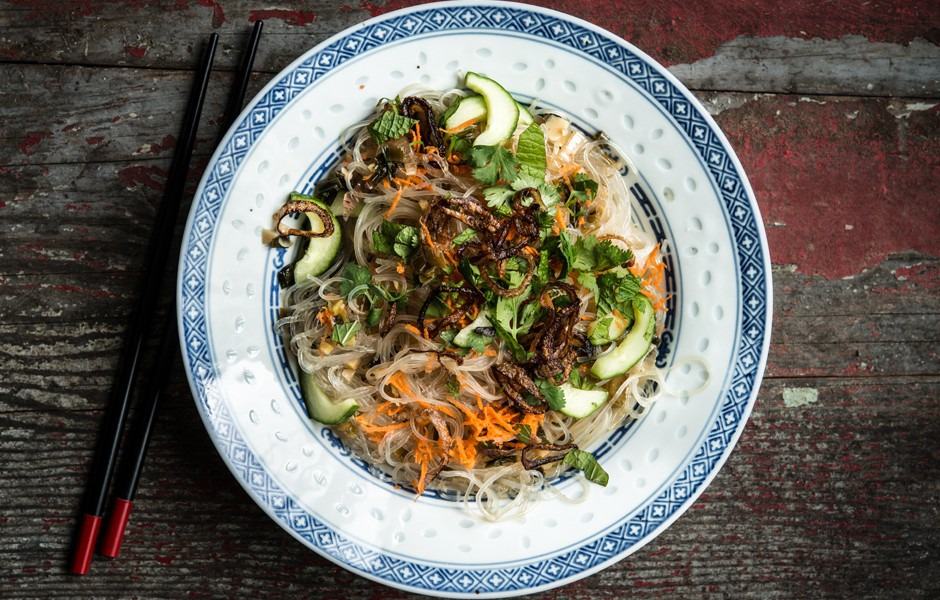 I've never thought about putting cucumbers in pasta. Sounds really yummy! Garlic and ginger never hurt, either.
Corn Salad with Feta and Walnuts via Real Simple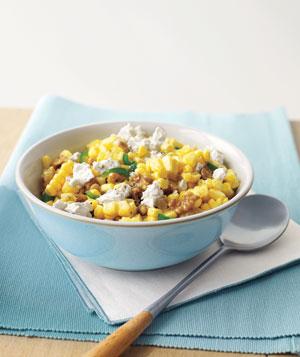 This recipe sounds amazing. I'm a sucker for anything with feta cheese – I'm kind of obsessed.
Refrigerator Dill Pickles via The Kitchn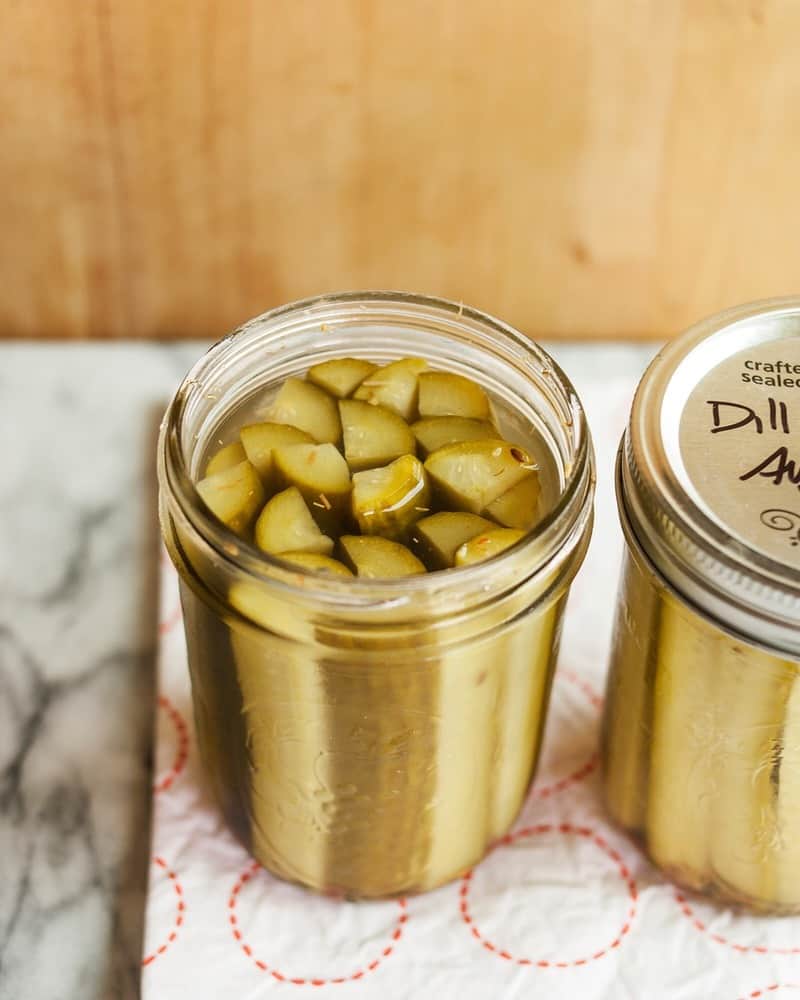 I used this recipe for my first attempt at making dill pickles, and they turned out AWESOME. I think this is the perfect recipe for newbies. These refrigerator pickles don't involve a complicated canning process, which is great. They need to be eaten within a few weeks, but that's not a problem in our house 😉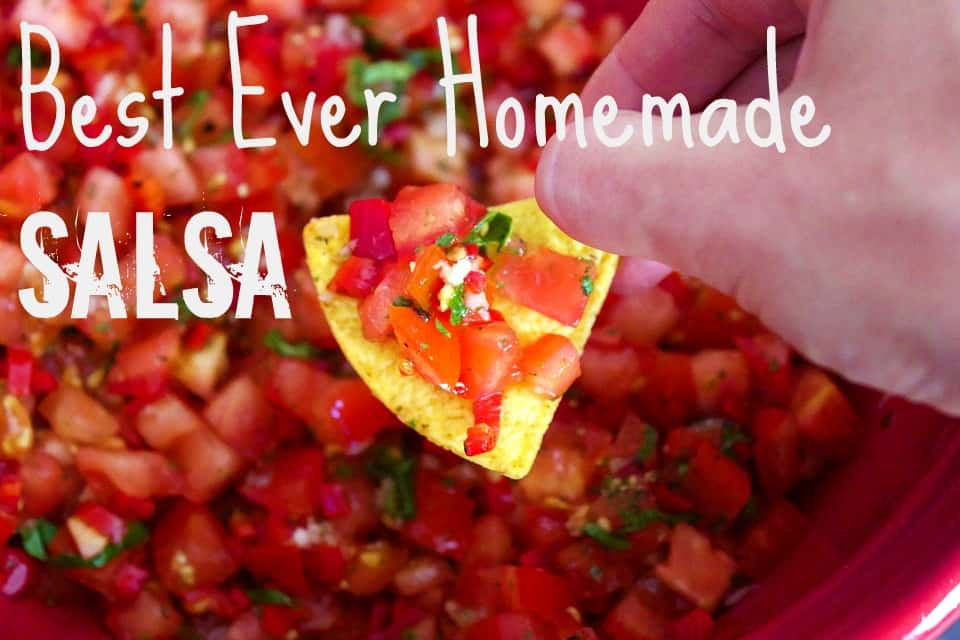 This is our go-to salsa recipe which we have perfected over the course of nine years. I could pretty much eat the entire jar in one sitting.
Roasted Garlic-Parmesan Zucchini, Squash, and Tomatoes via Cooking Classy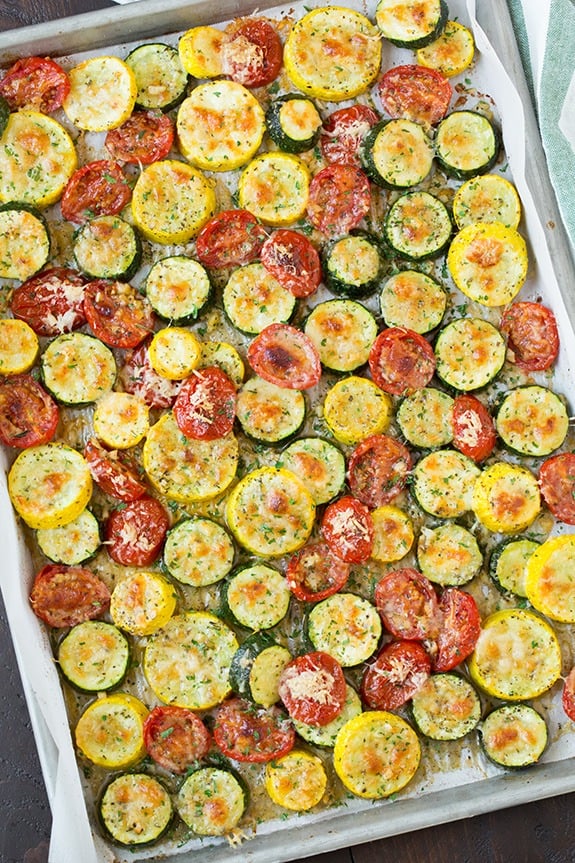 This one doesn't even need an explanation. Oh. My. Goodness.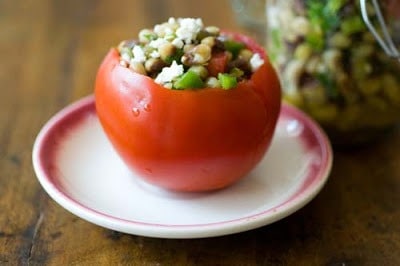 This salad sounds flavorful and hearty. The recipe also incorporates tomato and jalapeno from the garden. Triple win!
Roast potatoes are one of life's greatest simple pleasures. We made some from our garden a couple of weeks ago – better than any french fry could be.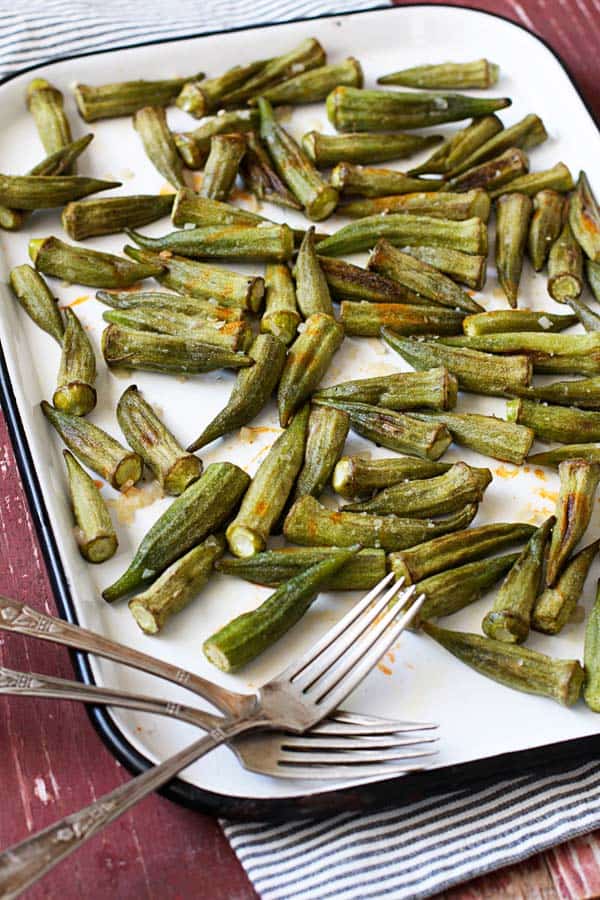 I'm not a huge okra fan (unless it's fried), but this recipe sounds scrumptious. Can't wait to try it!
Tomato, Cucumber, & Onion Salad via Nature + Nurture
This is my favorite salad of all time. Savory, juicy, crunchy… you'll want to eat this every day.
I hope you found at least one new recipe for your garden veggies!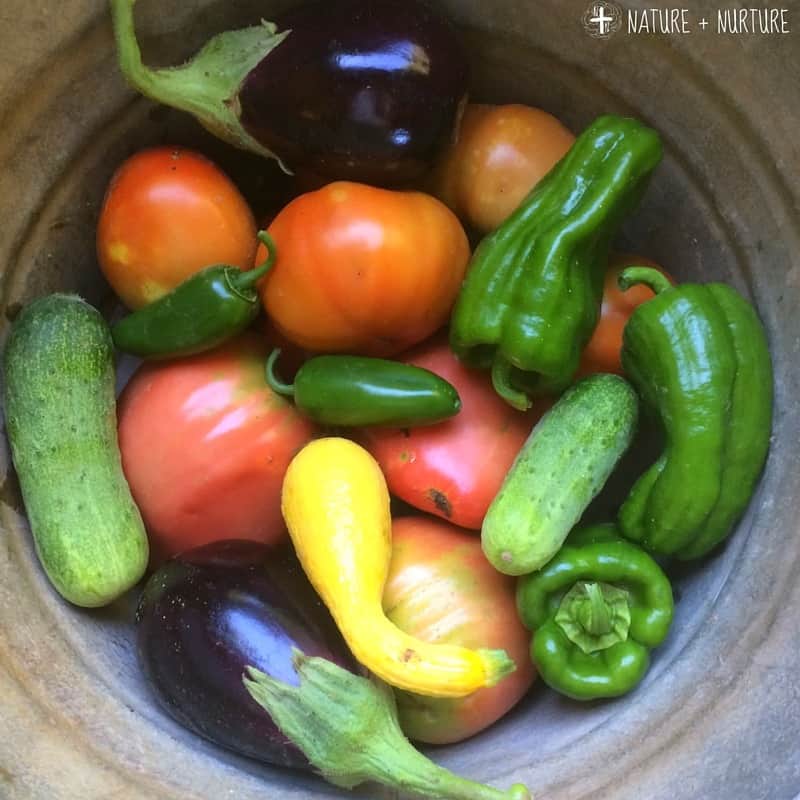 Remember to share this post with your gardening friends! What are the best vegetable recipes you have come across?
With Joy,