My everyday natural makeup routine is super simple, and uses clean and safe products that won't harm your health. Much of today's makeup brands are filled with harmful and questionable ingredients which can compromise our wellness. Thankfully, there are safe makeup brands that also perform beautifully. You don't have to compromise beauty for your health!
Read on to learn my everyday natural makeup routine and which healthy beauty products I love, including a full natural makeup tutorial video.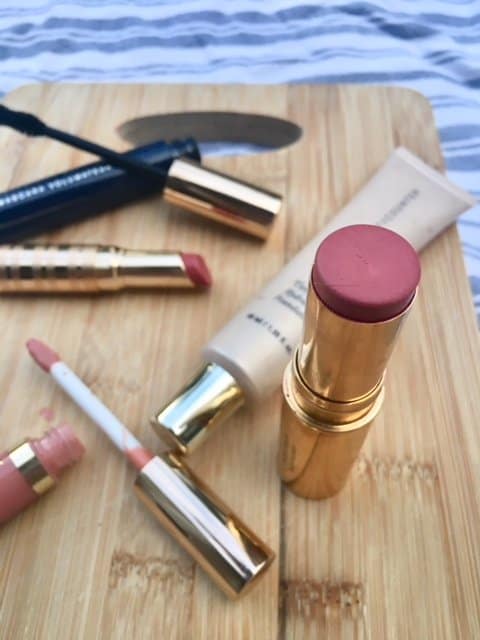 I've never been that girl. The one who spends hours in front of the mirror perfecting a work-of-art makeup look fit for a magazine cover. I'm pretty clueless on how to apply eyeshadow correctly, and never could pull off a red lipstick.
But. One thing I think I do pretty well is applying makeup in a way that looks natural. This is something I learned from my mom. She always taught me that "less is more" when it comes to makeup, and I'm glad. One penciled-brow fail in high school taught me that lesson.
Nowadays, when it comes to makeup, I'm basically set in my ways. I'm less concerned about technique and more concerned about safety. After all, if that beautiful makeup you're wearing is harming your health, what's the point?
Related Post: All-Natural, At-Home Spa Day Routine

Safe Makeup Research Tool
If you want to check and see how the current makeup brands rate for safety, one great tool to use is the Environmental Working Group (EWG) Skin Deep Database. It rates products based on ingredient safety. A score of 1-2 is low hazard, 3-6 moderate hazard, 7-10 high hazard.
Keep in mind though, that some of the scientific research is still incomplete on certain ingredients. EWG also doesn't take heavy metal toxicity into account, since companies don't list heavy metals in their ingredient list. The FDA allows 20 parts per million of heavy metals in cosmetics, which isn't great. I recommend researching the beauty company you're using to find out what their heavy metals testing procedure is.
Everyday Natural Makeup Routine Favorites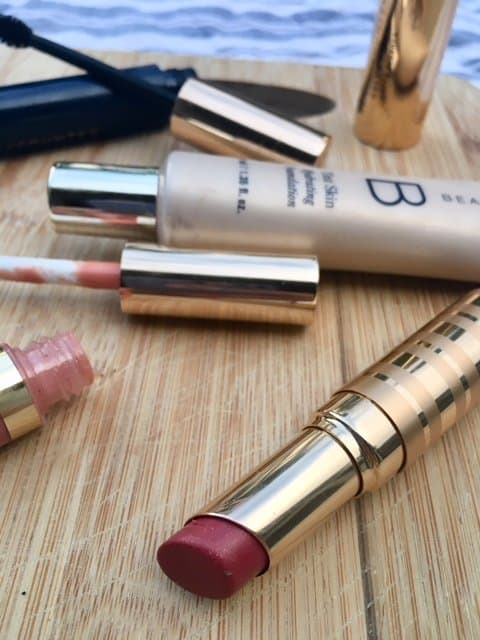 Below are my current favorite natural and clean safe makeup products for an effortless look. Each of these products either contains pure ingredients, or rates extremely well on the EWG skin deep database.
So this isn't exactly a makeup product, but we all know that a good moisturizer is paramount for good-looking makeup. This daily moisturizer by Lily Ana Naturals is divine. It's filled with good stuff like Rose Distillate, Aloe Vera, Vitamin C & E, Orange Extract and other essential oils and antioxidants.
This foundation feels like lotion while applying, and hydrates the face, producing a glowing look. It evens out skin tone and hides blemishes while making skin look radiant. It's my favorite foundation I've ever used!
The click-pen design with applicator brush make it super easy to apply this concealer. It works great and it's actually good for your skin – not just covering up imperfections.
This cream blush is easy to use and super-pigmented, hydrating skin while providing the perfect pop of color.
Add definition and fill in sparse spots with this easy glide pencil and brush wand.
This mascara is outstanding. It creates dramatic results with clean ingredients and lasts better than any non-waterproof formula I've ever used.
While it doesn't stay put quite as well as the Beautycounter mascara, this formula creates gorgeous, full lashes for a budget (and health)-friendly alternative.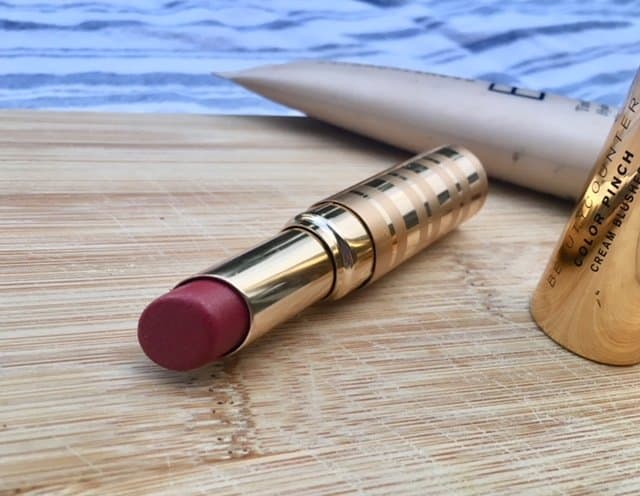 Softens lips, provides the perfect natural color, and feels like balm. Long-lasting color with real vanilla extract. My favorite lipstick ever!
I'm always carrying this in my bag, and have for years. Burt's bees moisture you love with the perfect hint of color (no mirror required).
Now, check out my FIRST YouTube video on my full natural makeup tutorial. And while you're there, why not like and subscribe to my channel? Wouldn't hurt 😉
My Top Pick for an Everyday Natural, Safe Makeup Brand
(Full disclosure – I'm a consultant so I will receive a commission if you make a purchase. But, I only promote brands I use and love!)
Sometimes, natural or clean makeup brands don't perform as well as conventional ones. As you may have noticed in the video, I'm a huge fan of Beautycounter for performance + safety. They use only the highest quality ingredients and have some of the highest standards in the industry.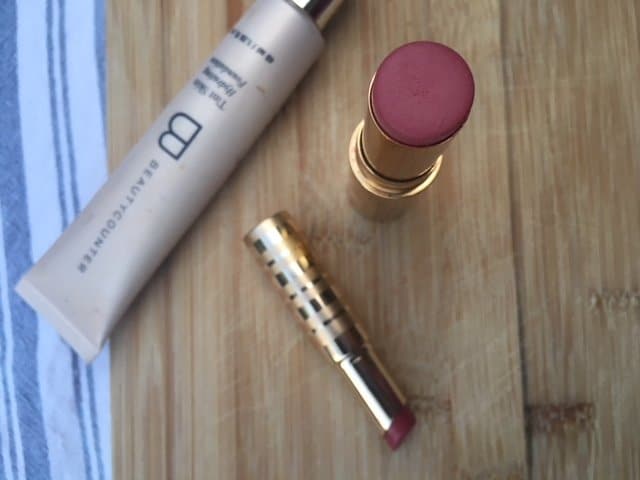 All their products are third party, triple batch tested for heavy metals and are only shipped if there are no detectable levels. If you are looking for a go-to brand with SUPER safe ratings on all their products (from skin to body to face), Beautycounter is it. All of their products receive a 1-3 rating on the EWG database, most receiving a 1 or 2. Also, the quality of their products is comparable to high end department store brands and Sephora. For the best bang for your buck, check out the Flawless in Five makeup set.
How about you? Do you have everyday natural makeup favorites that you love?
With Joy,

PIN IT!