Homemade mouthwash is the best of both worlds – effective and tastes great! Try this super simple recipe for a healthier mouth.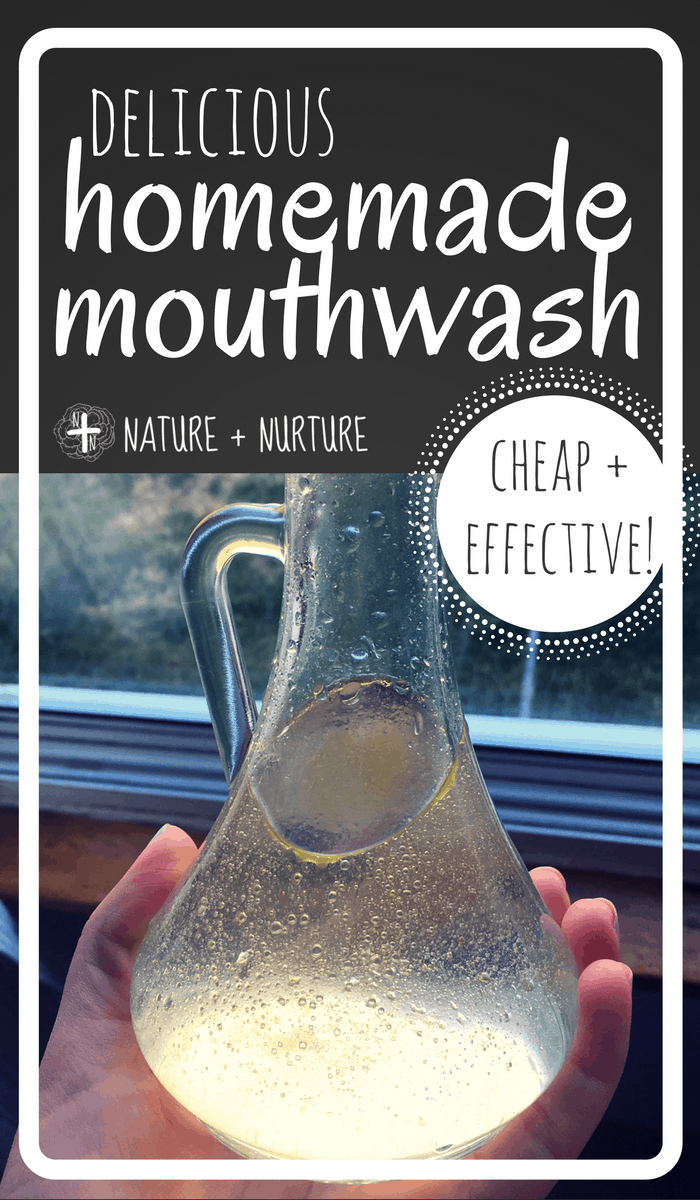 Always and forever – I have hated using mouthwash. The taste. The burn. The horror.
Until I started making my own. Now, I love the taste, and the burn is more of a "that feels nice" kind of burn. My mouth feels healthy and fresh without the unwanted effects of store-bought mouthwash. Most of them contain alcohol and chemicals I'd rather not put in my mouth, thank-you-very-much.
Yesterday I started getting some inflammation on the left side of my gums, so I knew it was time to mix up some of this homemade mouthwash recipe and get it under control. I'm a terrible flosser (gasp!) as many people are. When I've neglected my mouth for too long, it starts sending me signals and I know I need to give it some love!
Many times my husband and I have had sore gums or plaque buildup and used this simple homemade mouthwash. It always makes us feel better! And we are always like, "Why don't we use this every day?"
We should. Because it so stinkin' easy to make, extremely frugal, and tasty!
So. Let's get to the recipe, shall we?
(But before we do, grab my 7 favorite DIY recipes below!)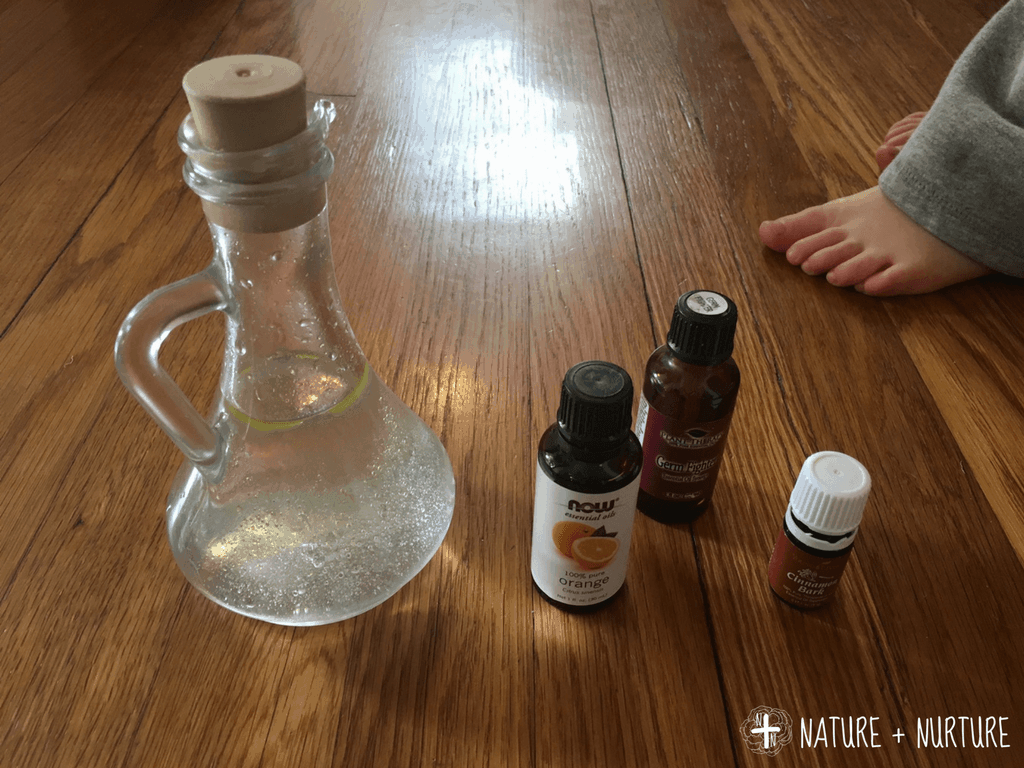 You will need:
Tip: I'm a big fan of the Plant Therapy essential oil brand. And no, I'm not getting paid by them to say this. They just have really great quality oils without having to spend an arm and a leg. For the price, to me, they're top notch.
Honestly, this recipe is like the easiest thing ever. Just start with a simple glass jar or bottle. I love using this kind. It's actually a salad dressing container with a cork that makes it easy to shake up whenever you use it.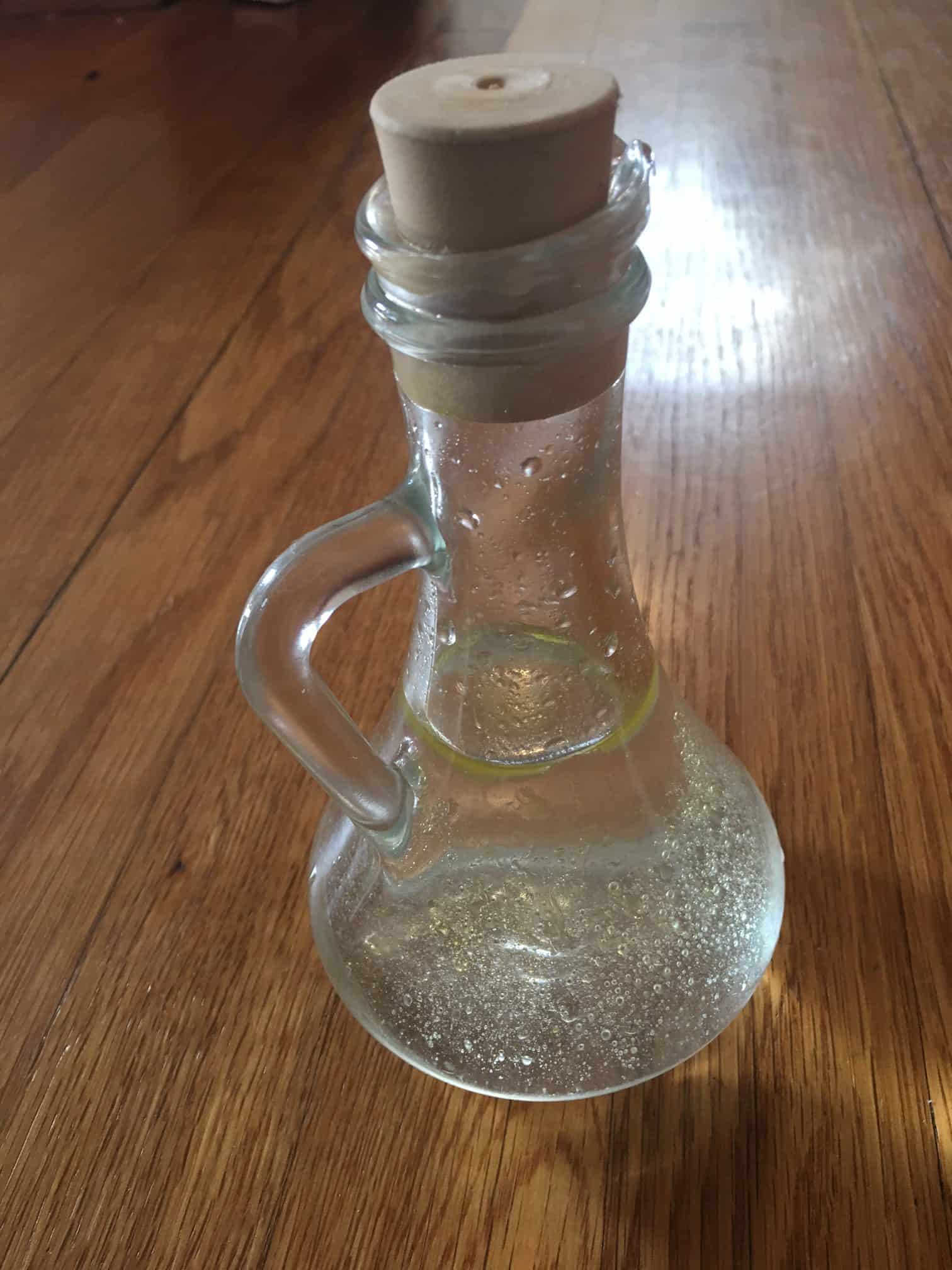 It has a long neck and is great for pouring, which makes it really convenient to just pour a little bit into your mouth without actually touching it to your mouth, like this. Attractive photo, eh? 😉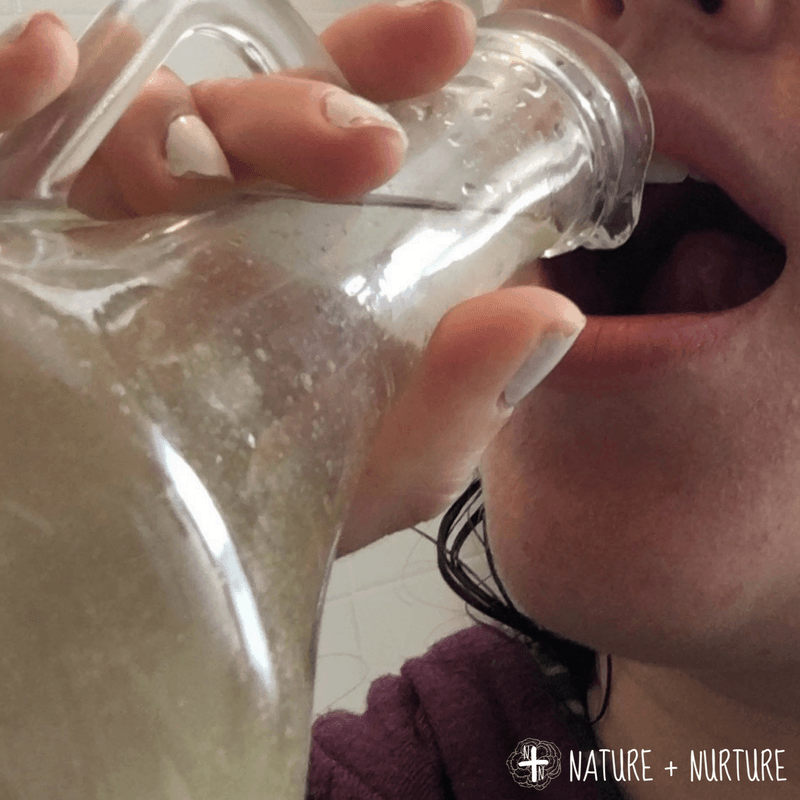 Add 5-10 drops of Thieves, On Guard, or Germ Fighter essential oil blend to your bottle. This blend includes clove, lemon, cinnamon, eucalyptus, and rosemary oils. Alternatively, you could use cinnamon if you do not have any of this blend. These oils are the superstar of this recipe. They kill germs and bacteria and are great for healing.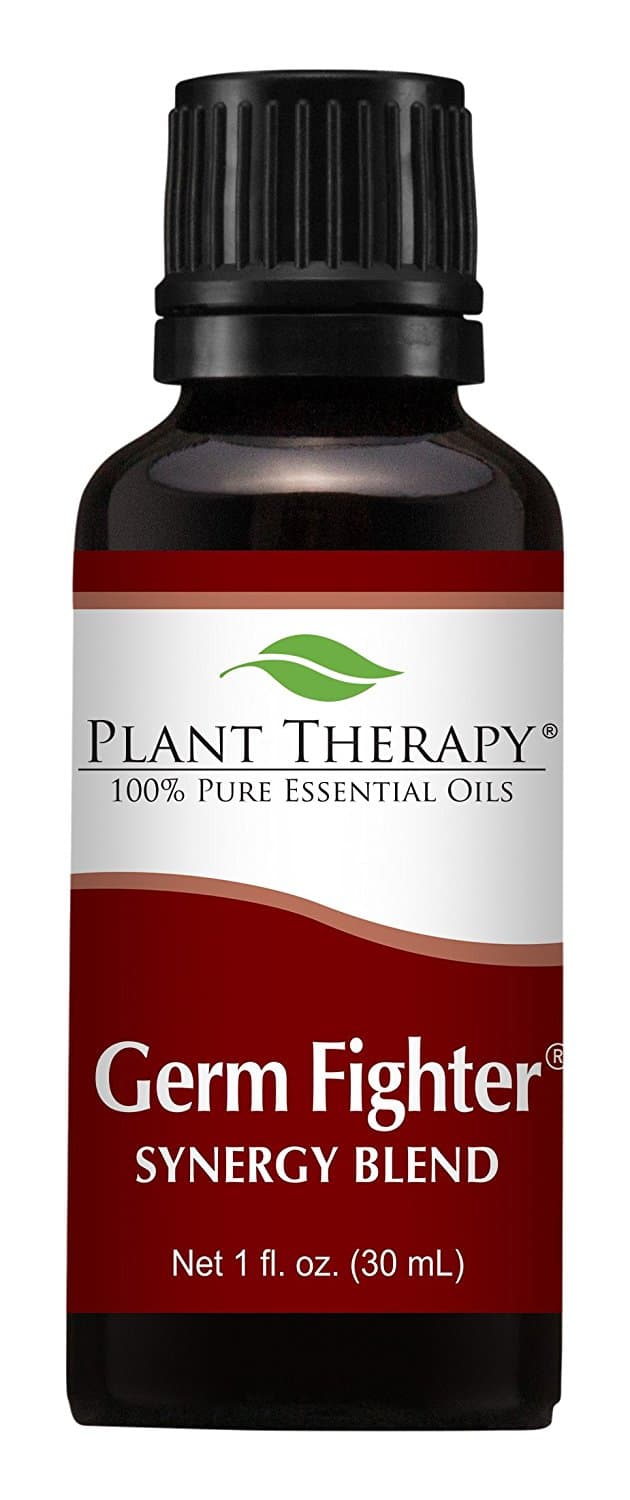 According to legend, 15th century French thieves used to douse themselves in this oil blend before robbing the homes of those suffering with the plague and it kept them from contracting the disease. It's potent stuff! And very cleansing for your mouth.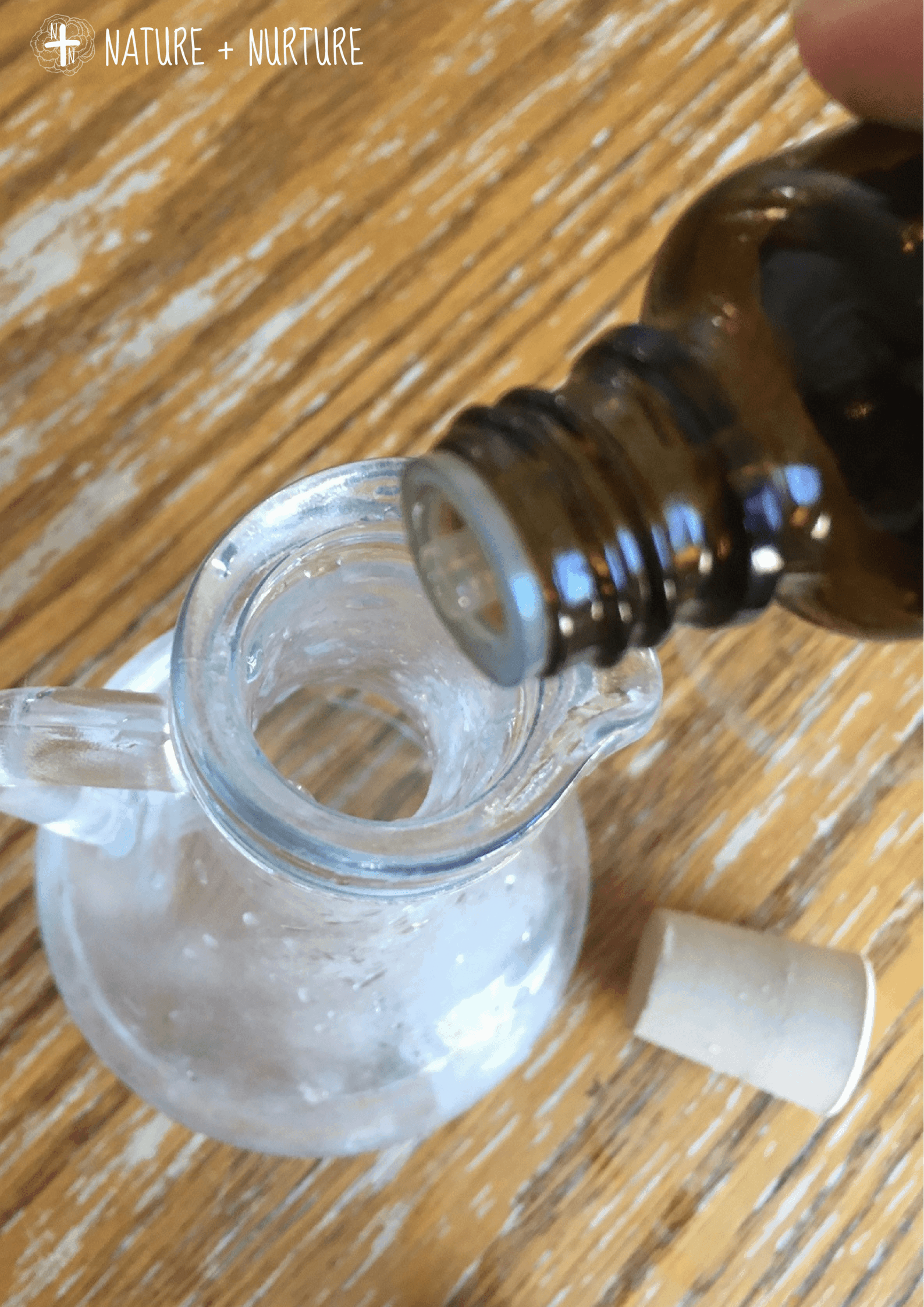 Next, add 5-10 drops of either peppermint, lemon, or orange essential oil. It's really your personal preference. These oils are also cleansing and help to freshen breath. You can add all three if you wish!

Finally, fill your bottle or jar to the top with filtered water (6-8 ounces). Add 1 teaspoon of baking soda. The baking soda helps the oils disperse better in the liquid, since oil and water don't mix. It also adds an additional freshening power.
Give the mouthwash a good shake and it's ready to use! Be sure to shake the mixture before each use, as the oils will settle to the top of the water.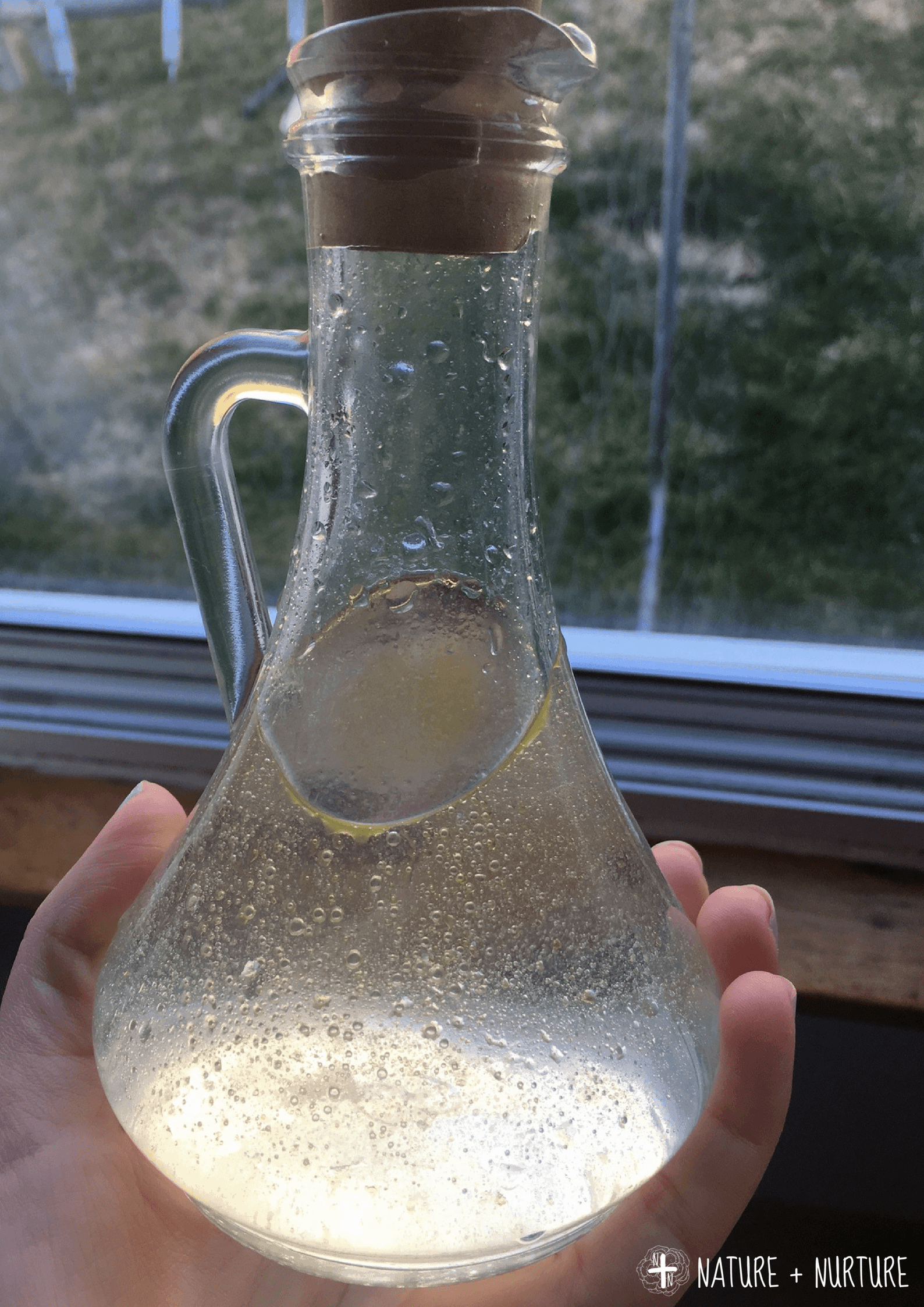 I recommend using a glass container instead of plastic for essential oil recipes. As stated, these oils are very potent and can break down plastics.
When you're ready to use, give the homemade mouthwash mixture a good shake and pour a small amount into your mouth. Swish, swish, swish for up to a minute. Be sure to spit and do not swallow! Essential oils are not meant for ingestion.
And that's the full recipe – couldn't be easier.
If you enjoy DIY recipes like this, here's my favorite resource for homemade products: The Everyday Roots Book. It's over 400 pages of DIY home & beauty products, plus home remedies. I've never seen a resource this comprehensive for DIY recipes and remedies, and believe me, I've looked. The author, Claire, runs a really successful remedies website and is considered one of the top experts. I love having this book on hand whenever I need a quick remedy, and I can't wait to try some of the salves and lotion recipes. Check out the Everyday Roots book here!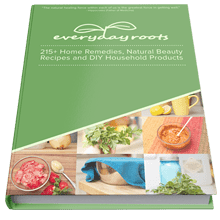 Not keen to make your own mouthwash, or don't want to get all the ingredients? No worries! Here's a great all-natural mouthwash to try:

You may also like: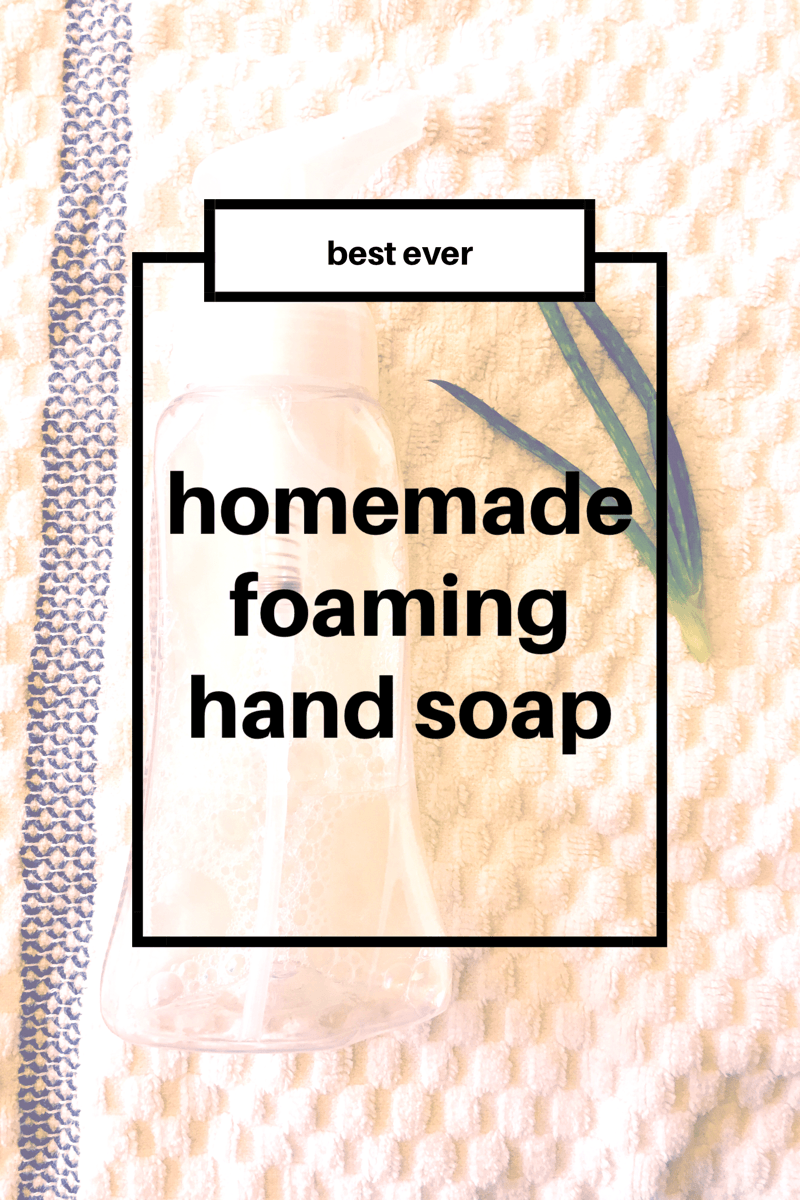 Try out this super simple homemade mouthwash recipe and let me know how you like it. Share your favorite oral care tip in the comments below!
With Joy,