Thrive Market is an online healthy grocery ordering service where you can buy pantry staples, bath, and home items that are clean & nontoxic, usually at a discount. Here is my unbiased, honest Thrive Market review of their service and whether or not it's worth trying.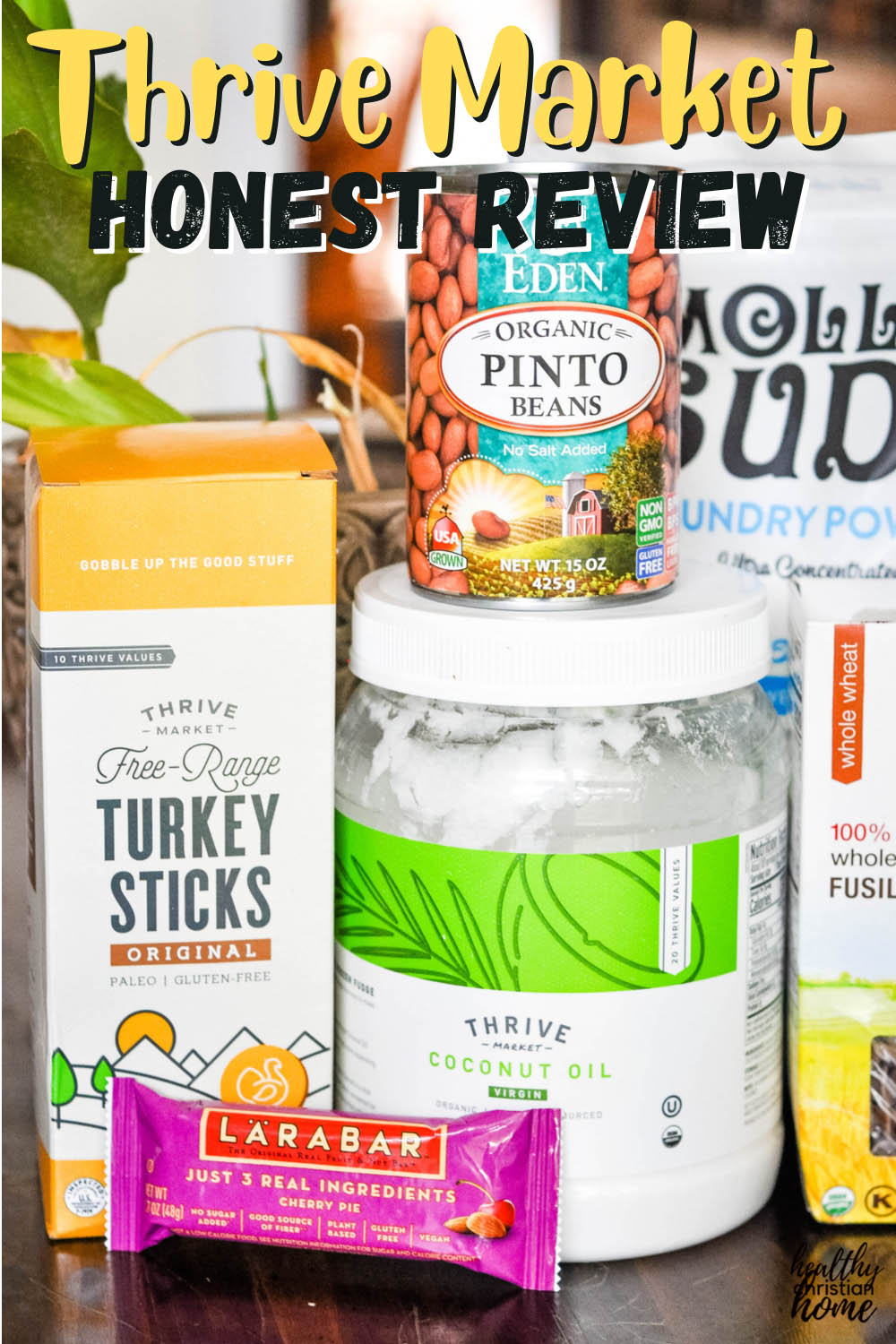 Thrive Market: Healthy Food on a Budget?
If you've been around these parts long, you know our family eats a real food diet and tries to stay away from junk & processed foods as much as possible. We follow a (non-strict) Nourishing Traditions or Weston A. Price style of eating, which basically means eating traditional foods our ancestors have eaten for centuries and staying away from modernized, highly processed foods.
Click to get more details about why we eat this way and how to live naturally.
With all that said, saving money is also important to us. Although we are willing to spend a bit more on quality foods, we are still on a budget! I try to cook most meals from scratch and we usually only eat out about once per week.
Since I'm a full time homemaker (I make a small side income on this blog) and my husband's income is our main source, we don't have a huge budget to splash out on specialty food items. We do a lot of shopping at ALDI and Walmart to save money.
So, if I am going to choose a service like Thrive Market for some of our family's basic grocery essentials, it needs to be healthy AND stack up with the budget.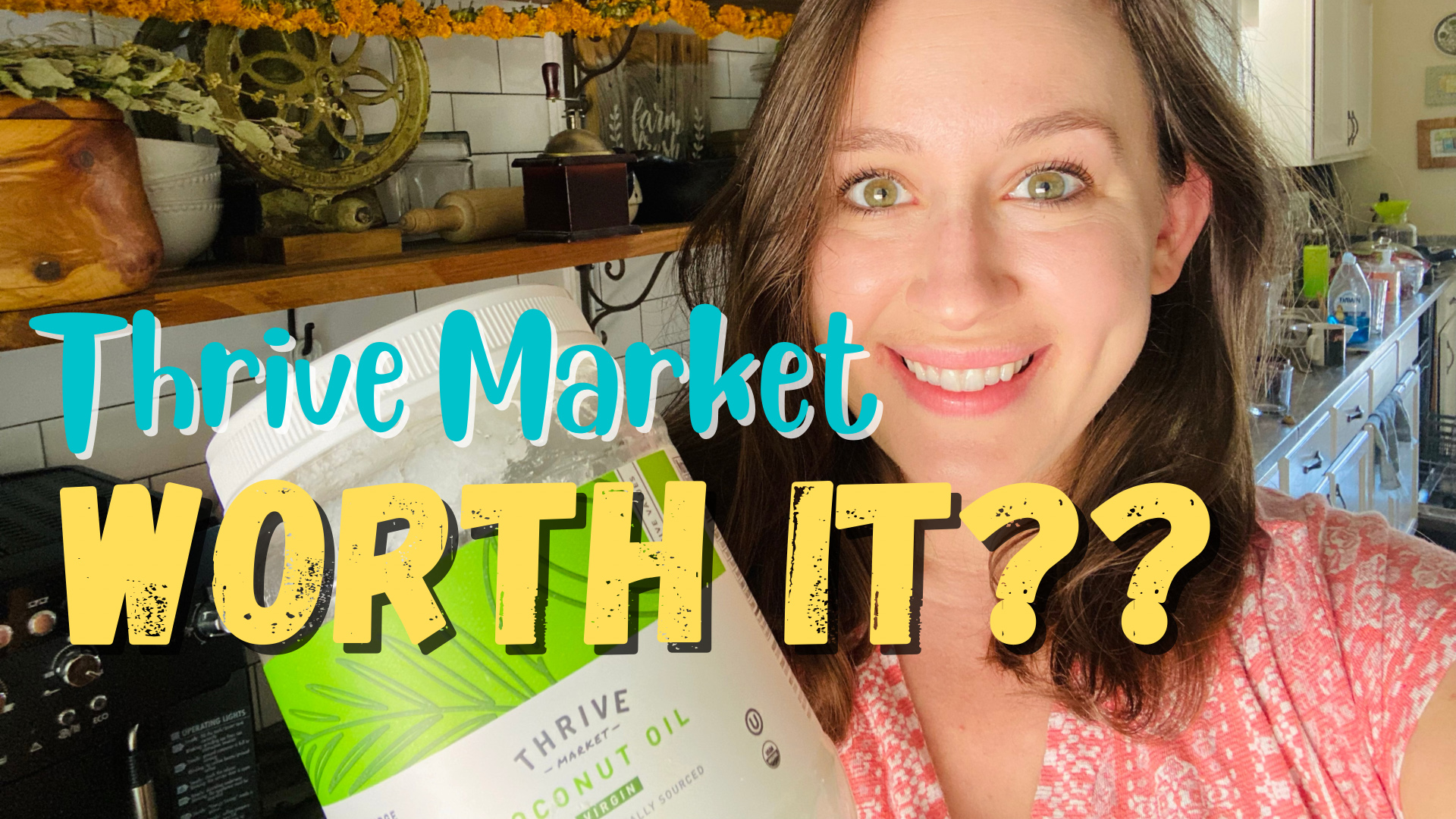 Is Thrive Market Worth the Hype?
Honestly, it depends on your priorities. Thrive has really good deals on certain healthy living items. They also have lots of products based around specific diets like Paleo, Keto, Vegan, Gluten free, etc.
If you spend time shopping for special items at healthier grocery stores like Trader Joe's, Costco, Sprouts, or Whole Foods, then Thrive Market is probably a great option for you! You can usually find better deals on your favorite items (but not always, as I'll discuss below).
What Does a Thrive Membership Cost?
Thrive Market has two options for their membership. The best deal is the yearly membership, which costs $59.95 (this equals $5 per month). They also have a monthly membership for $9.95 if you just want to try it out. With my link, you can get 25% off your first order!
With your membership, you can place an order as often as you like with no limits. Plus, every order over $50 qualifies for free shipping. So, I usually just wait until I have several items I need to purchase to hit the $50 mark so I never have to pay shipping.
Key Features of Thrive Market
Savings Guarantee: One cool feature about Thrive is the savings guarantee. According to their site, "If you don't make your annual membership fee back in savings by the end of your membership year, we'll automatically give you the difference in Thrive Market credit after you renew." In other words, they're guaranteeing you save money on your favorite items, or they'll pay you the difference in store credit.
Specialty Diets: Their products cater to dozens of dietary and lifestyle needs, so you're sure to find things that work for you.
Thrive Gives: For every paid membership, Thrive gifts one free membership to a low-income family, student, nurse, teacher, veteran, or military service member.
Thrive Cash: You can earn Thrive Cash by referring family members or friends, or for submitting qualifying reviews of specific items.
Extra Deals: They also have free member gifts and daily deals you can take advantage of.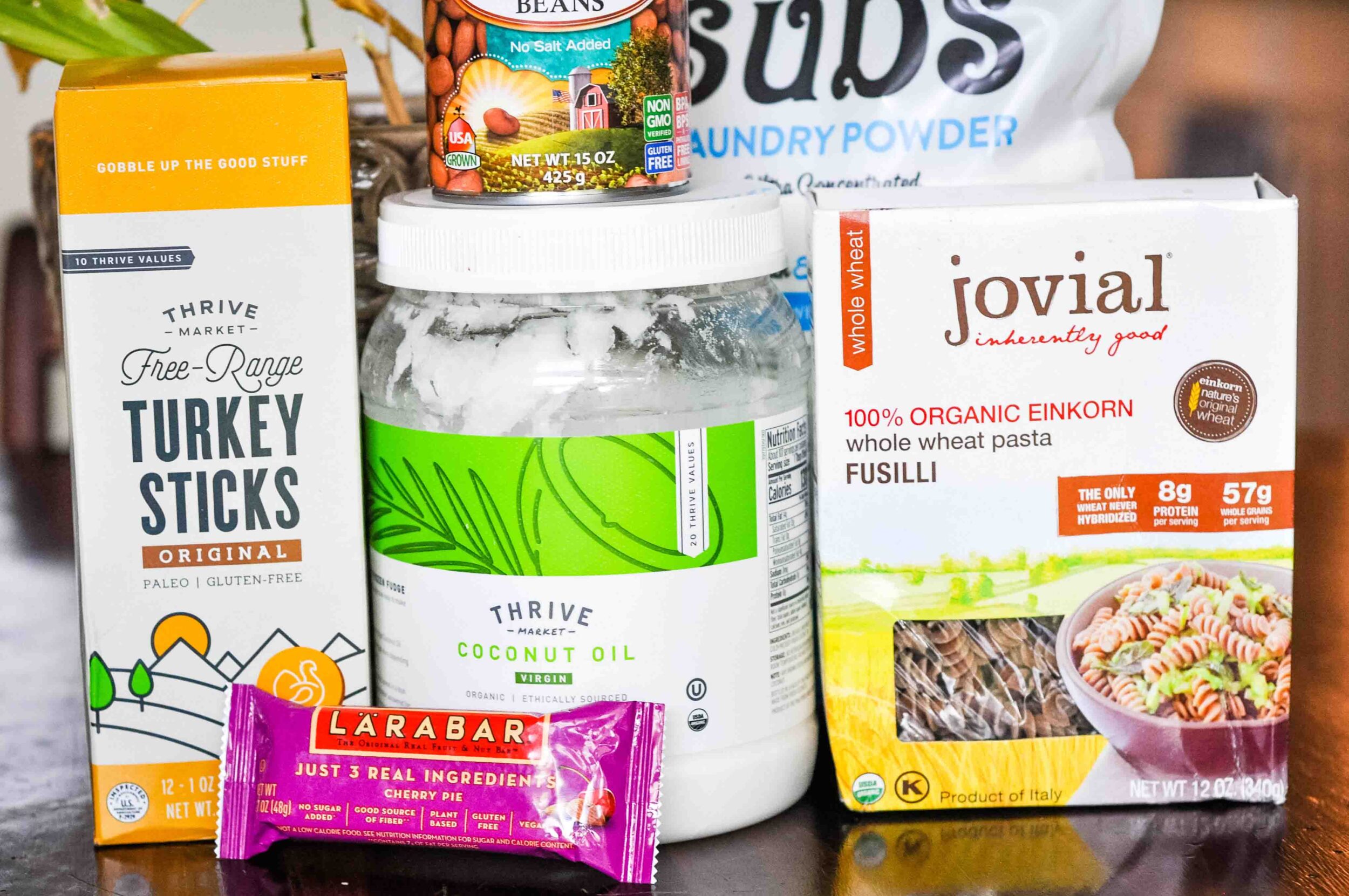 My Personal Review of Thrive
Every time I place an order, it has shipped very quickly. Within 48 to 72 hours typically, the box is on my doorstep! Everything is always packaged really well with lots of padding so nothing is damaged.
The food is also top quality each time. Everything I buy is very fresh and tastes great, and the cleaning products work well.
For now, I plan to continue my membership. I price out most items I buy and always try to get the best deals at my local stores. But, there are several items that I can't get locally, or if I am able to find them at Sprout's they are more expensive (see below.)
My Favorite Thrive Market Items & Deals
I started getting the following items on Thrive, and it has made a difference in my family's health while also saving us money! Several of these items can't be found anywhere local to me, or they are more expensive at Sprout's or other places, so it makes my membership worth it. I also buy other items from Thrive, depending on what deals I can find or what I need. But these are my absolute, tried-and-true favorites.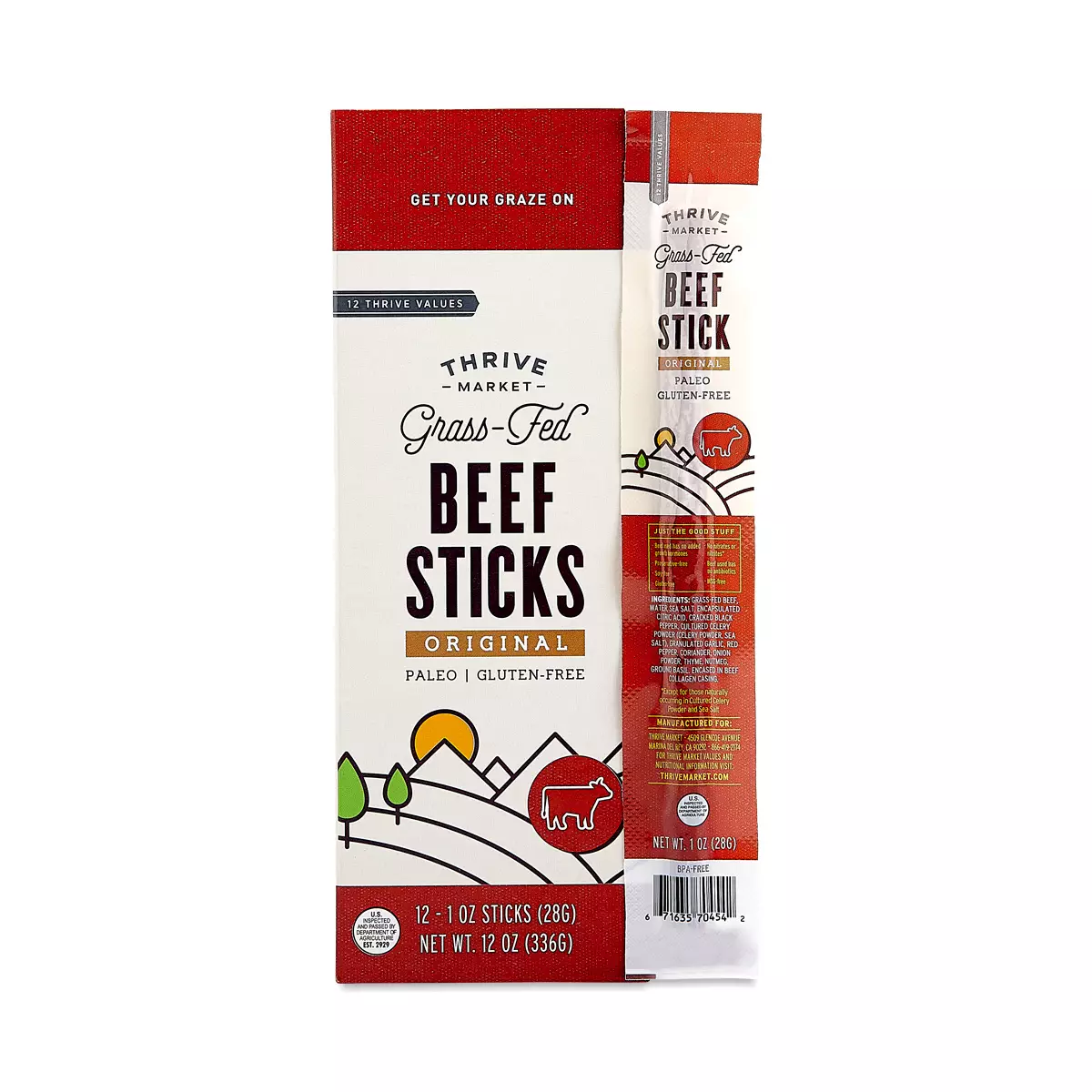 Meat Sticks – These are a great source of protein and nutrients but can be really pricey in some places. We love the beef sticks from Thrive (they also have turkey) because they taste great and don't have any weird fillers, plus they're affordable! I love throwing them in my boys' lunch boxes. ($1.58 per stick)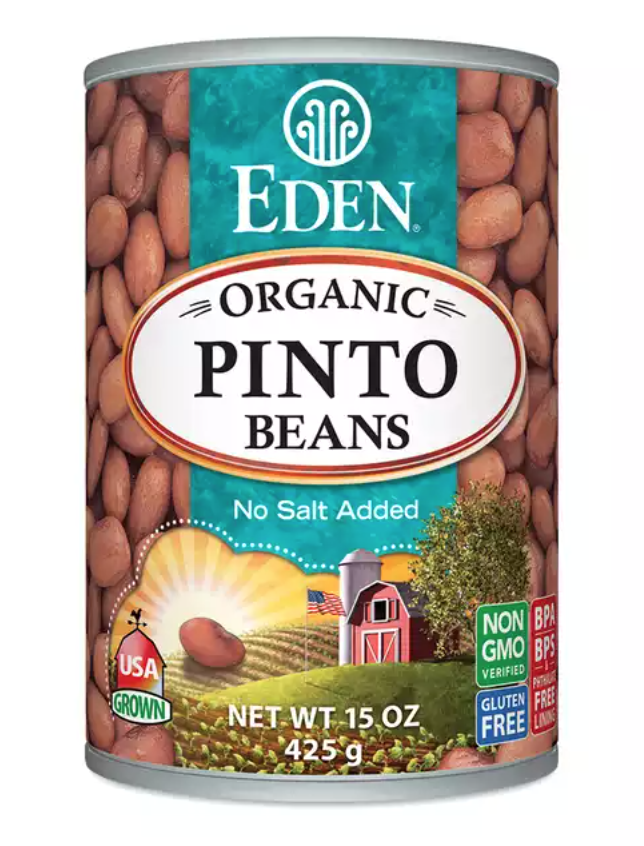 Eden Beans – These beans are the only canned option that I know of that pre-soaks their beans prior to cooking to reduce anti-nutrients and improve digestibility. They also add Kombu seaweed to soften the beans and add nutrients! My husband says they're his favorite beans ever. Love having this option when I forget to pre-soak and cook beans for Mexican night. Yes, you can buy canned beans much cheaper other places. But, they aren't pre-soaked and super healthy like these. ($2.29 per can)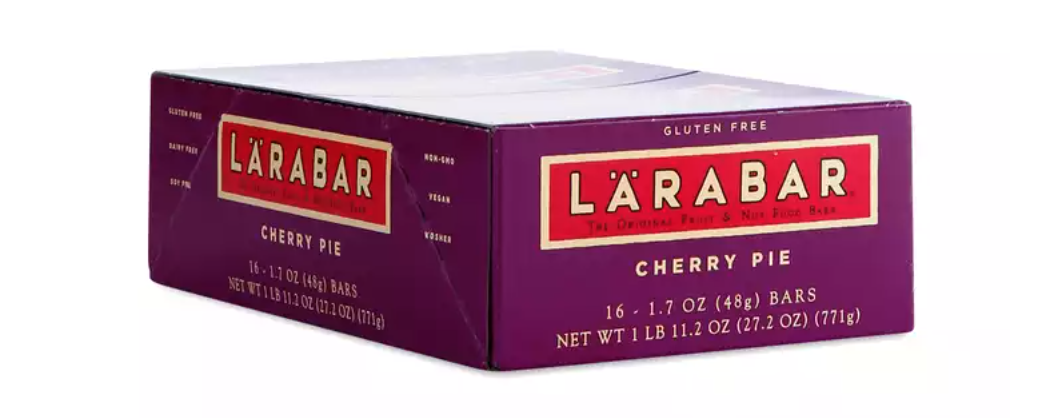 LARABAR – Who doesn't love a good LARABAR? Such a great whole foods snack option, great for lunchboxes too. They can be expensive though, but Thrive has the best deal I've found when you buy the big box. ($1.12 per bar)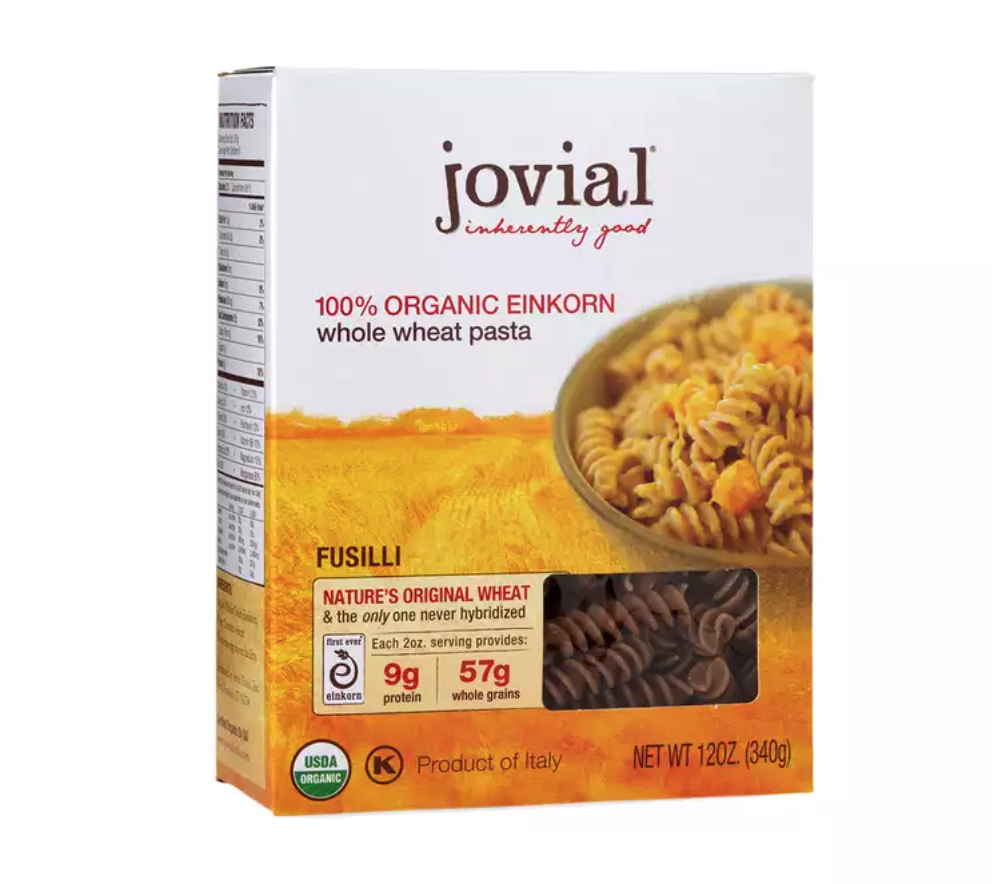 Jovial Organic Pasta – This is the only brand I know of that soaks or spouts their wheat before turning it into pasta. It's better for gut health, so I always buy this on Thrive when it's available! ($3.29 per box)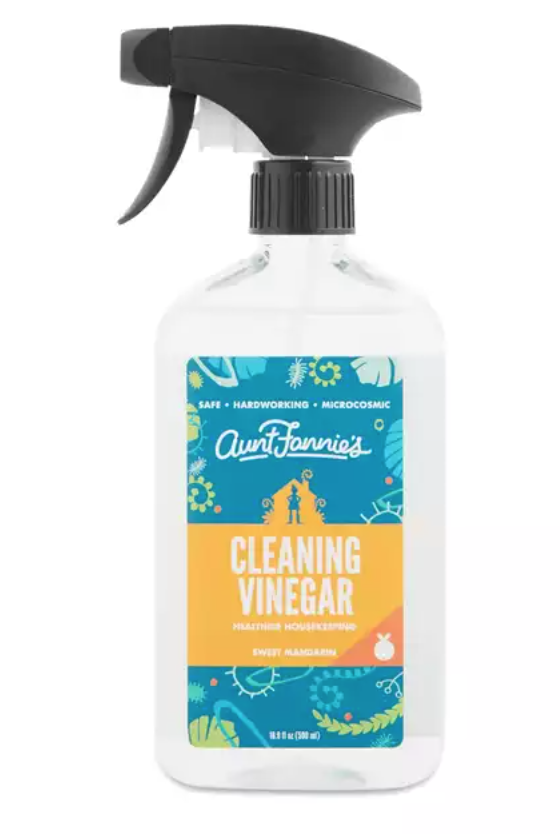 Aunt Fannie's Cleaner – It can be tough to find truly nontoxic cleaners, but Aunt Fannie's is a great option! I love the all purpose cleaning vinegar, and they also have bathroom and window cleaners. You can also buy the big "refill" bottle to save even more money. ($5.99 per bottle)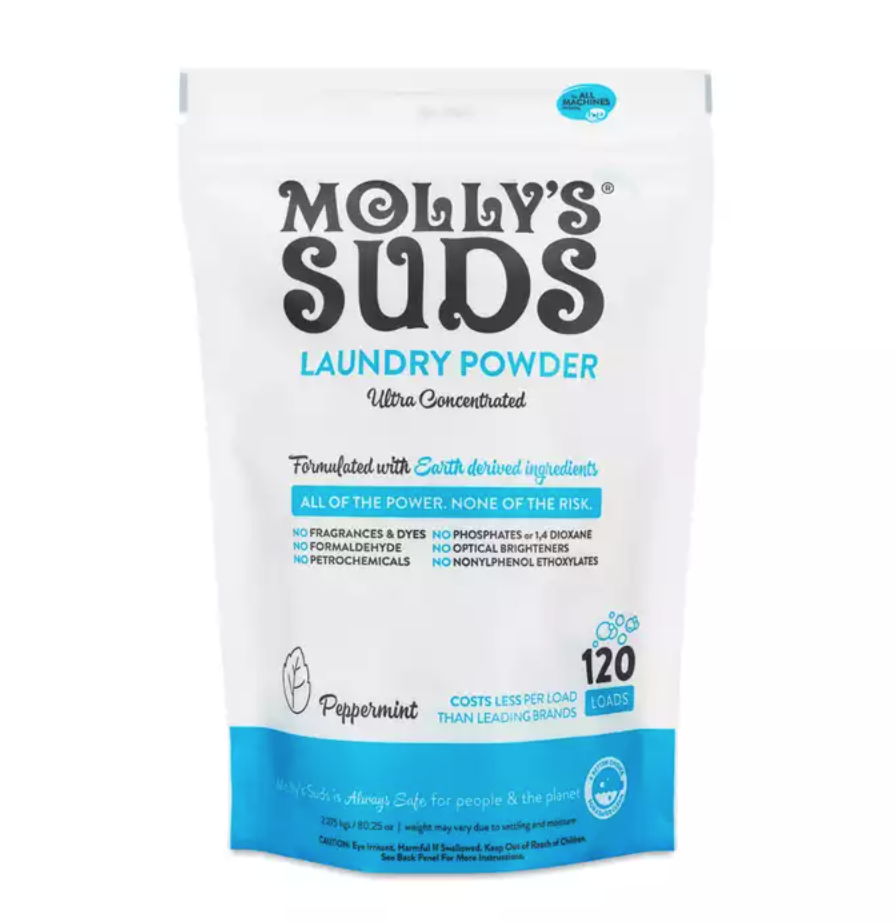 Molly's Suds – My youngest son has sensitive skin and can't handle artificial perfumes. And honestly, they're bad for all of us and full of endocrine disrupters! Molly's Suds is the best non-toxic laundry detergent I've come across, and it's a good deal on Thrive. ($18.49 for 120 loads)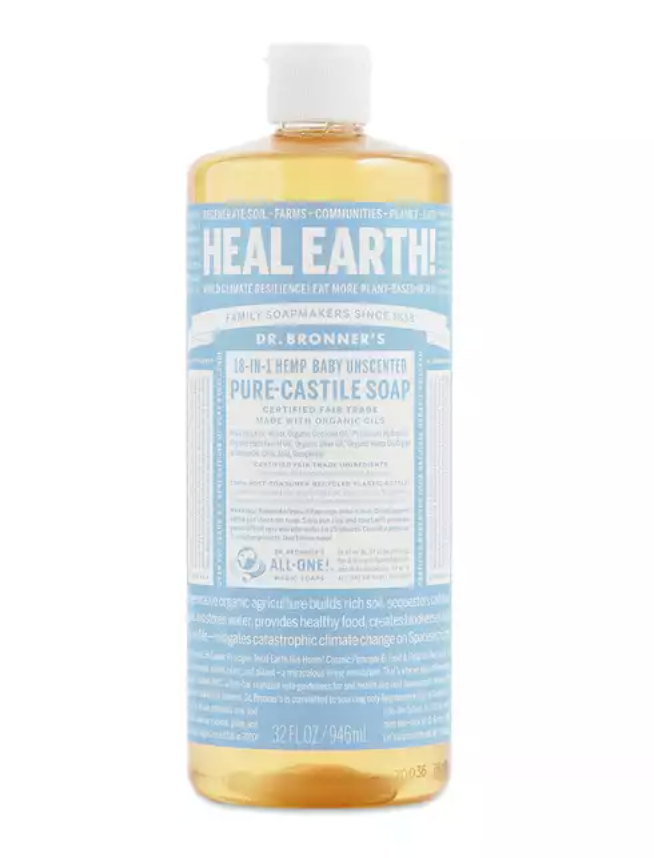 Dr. Bronner's – This castile soap is my absolute favorite, and the price is good on Thrive! We dilute it to make foaming hand soap for every sink in our home. I also love the Dr. Bronner's bar soap. The almond scent is incredible.
Items That Are Cheaper at Other Stores
Although the items I listed above are a great deal on Thrive, there are still lots of items I can get cheaper elsewhere, like ALDI or Walmart. So it's always wise to "shop around" and see where you can get the best deals. Here are a few examples of items I buy regularly that are more expensive on Thrive:
Coconut Oil – 34¢ per ounce at Walmart vs. 37¢ per ounce at Thrive
Ghee – $6.59 per 13 oz. jar at ALDI vs. $9.99 per 13.5 oz. jar at Thrive
Avocado Oil – 32¢ per ounce at Walmart vs. 54¢ per ounce at Thrive
Canned Coconut Milk – $1.99 per can at Sprout's vs. $2.49 per can at Thrive
Diced Tomatoes (organic) – $1.95 per can at ALDI vs. $1.99 per can at Thrive
Crushed Tomatoes (organic) – $1.72 per 28 oz. can at Walmart vs. $3.99 per can at Thrive
Apple Cider Vinegar – 13¢ per ounce at ALDI vs. 16¢ per ounce at Thrive
Cacao Powder (organic) – 58¢ per ounce at Walmart vs. 87¢ per ounce at Thrive
Thrive Market Pros & Cons
There are a few pros and cons of shopping at Thrive Market you need to be aware of.
Pros:
Shop from the comfort of your home. No need to run to multiple stores to find the healthier items you love.
Discover new, good-for-you items you may not have tried before.
More options for organic pantry staples, which can be difficult to find in some places.
Get cheaper prices on items you already buy like Dr. Bronners, laundry soap, etc.
Members recieve free gift items from time to time.
Find difficult-to-source, diet-specific items you may not be able to find elsewhere (Paleo, Keto, Vegan etc.)
Cons:
Not everything on Thrive is discounted, so you need to be price-savvy to know whether you're getting the best deals.
They sometimes run out of popular items (like the Jovial pasta mentioned above).
If you aren't interested in home or cleaning items, the grocery savings alone might not be worth the membership.
How to Know if Thrive Market is the Right Fit for Your Family
If you compare prices of healthy items you regularly buy and find that the prices are cheaper on Thrive, it's definitely worth it! Or, if there are a bunch of much healthier options you'd like to try that you don't currently have access to, it's also worth a try.
However, if you add things up and don't think it will save your family money, it may not be worth it. Also, if you make most everything from scratch (for example, baked snacks and cooked beans etc.), then the healthy convenience food items may not appeal to you.
Exclusive Deal for HCH Readers
If you decide you'd like to browse Thrive Market and see what they have to offer, I've got a special deal for Healthy Christian Home readers! You can get 25% off your first order PLUS a free gift.
I hope you enjoyed this Thrive Market review! Have you ever tried it? Leave your experience in the comments!