When it comes to holistic wellness, having the best health products and tools at your disposal is a lifesaver.
Below is the ultimate list of the best health products and natural living resources to kickstart your journey to natural wellness. It's a compilation of resources, information, and products I use on a regular basis to be happy + healthy! I hope you find something useful.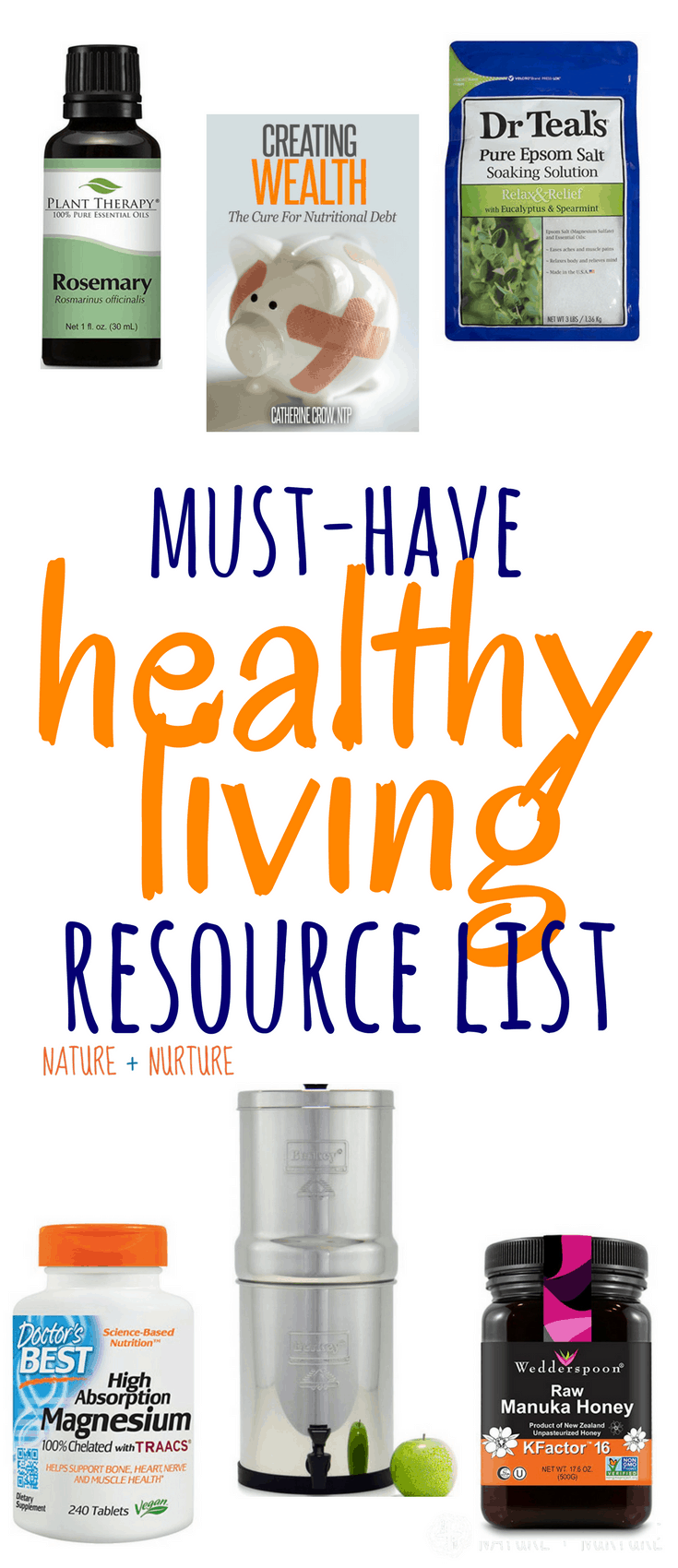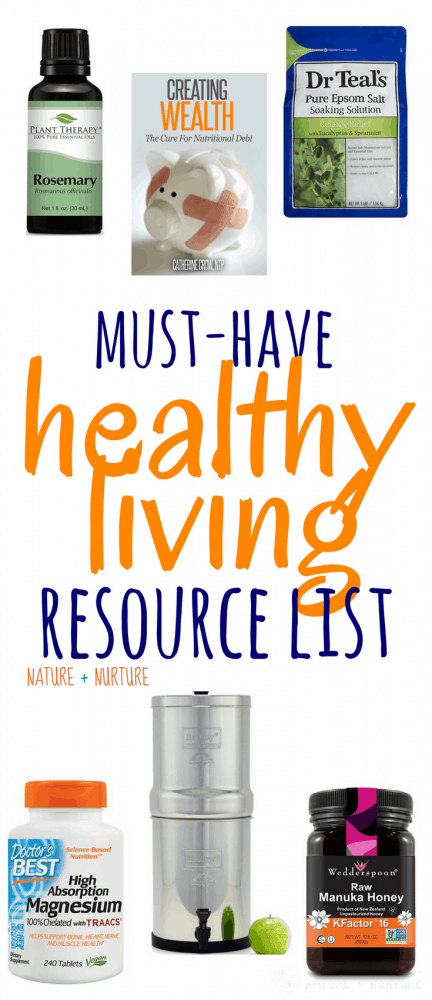 The only products I mention are ones that I recommend 110%. Below you will see my TOP resources and tools for total wellness.
Education + Books
These are the books that have helped me the most in my wellness journey, and I refer to them often. So great to have on hand!
Everyday Roots Book
If you enjoy making DIY recipes like deodorant, toothpaste, lotion, etc., here's my favorite resource for homemade products: The Everyday Roots Book. It's over 400 pages of DIY home & beauty products, plus home remedies. I've never seen a resource this comprehensive for DIY recipes and remedies, and believe me, I've looked. The author, Claire, runs a really successful remedies website and is considered one of the top experts. I love having this book on hand whenever I need a quick remedy, and I can't wait to try some of the salves and lotion recipes. Check out the Everyday Roots book here!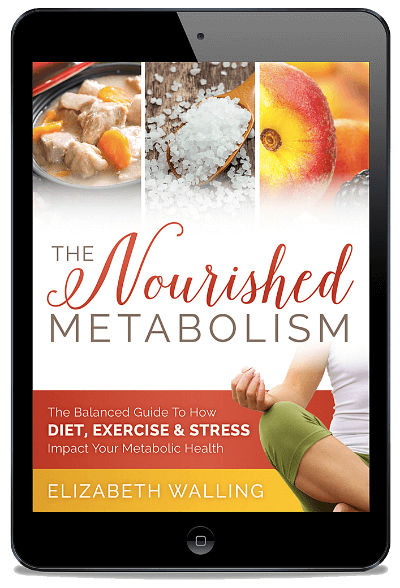 This book will help you so much if you are having any issues with energy levels or mystery symptoms. With it, you will learn…
Learn which sources of stress are hurting you the most, and how to stop them
End digestive issues (bloating, constipation, food intolerances)
How to say no to fad diets and eat a variety of nourishing foods you love
Discover which types of exercise are perfect for your body
Find out how salt, sugar, and water can be used to improve your metabolic health
How to listen to and decode your body's messages
Maintain a healthy weight without damaging your metabolic health and energy
If you want to know why you have symptoms you can't get rid of, and what to do to start feeling better fast, without having to make drastic or difficult changes in your diet or day-to-day life, this book is what you need. You'll learn everything from how to improve your digestion, to how to start sleeping better tonight, and all the steps you need to get your metabolism up to speed and be healthier than ever before.
Enter the code NATURE20 at checkout to get 20% off The Nourished Metabolism!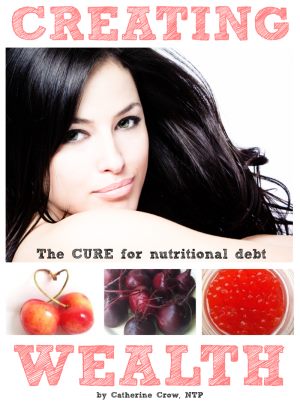 This book is perfect for anyone struggling with health problems that has been disappointed with mainstream dieting and medicine. Catherine is a Nutritional Therapy Practitioner who explains the relationship between food and a balanced, healthy body. Her website Butter Nutrition is one of my favorites.
This book has helped me with fatigue and hormone issues, which I'm so grateful for. I love Catherine's approach – instead of dieting and deprivation, she explains that when your body has everything it needs through an abundance of real food, your health will soar and your weight will balance!
This is one of the most fascinating books I've ever read. Jordan Rubin explains his spiral into severe Chron's disease and how his health was restored by eating only the foods made by God and mentioned in the Bible.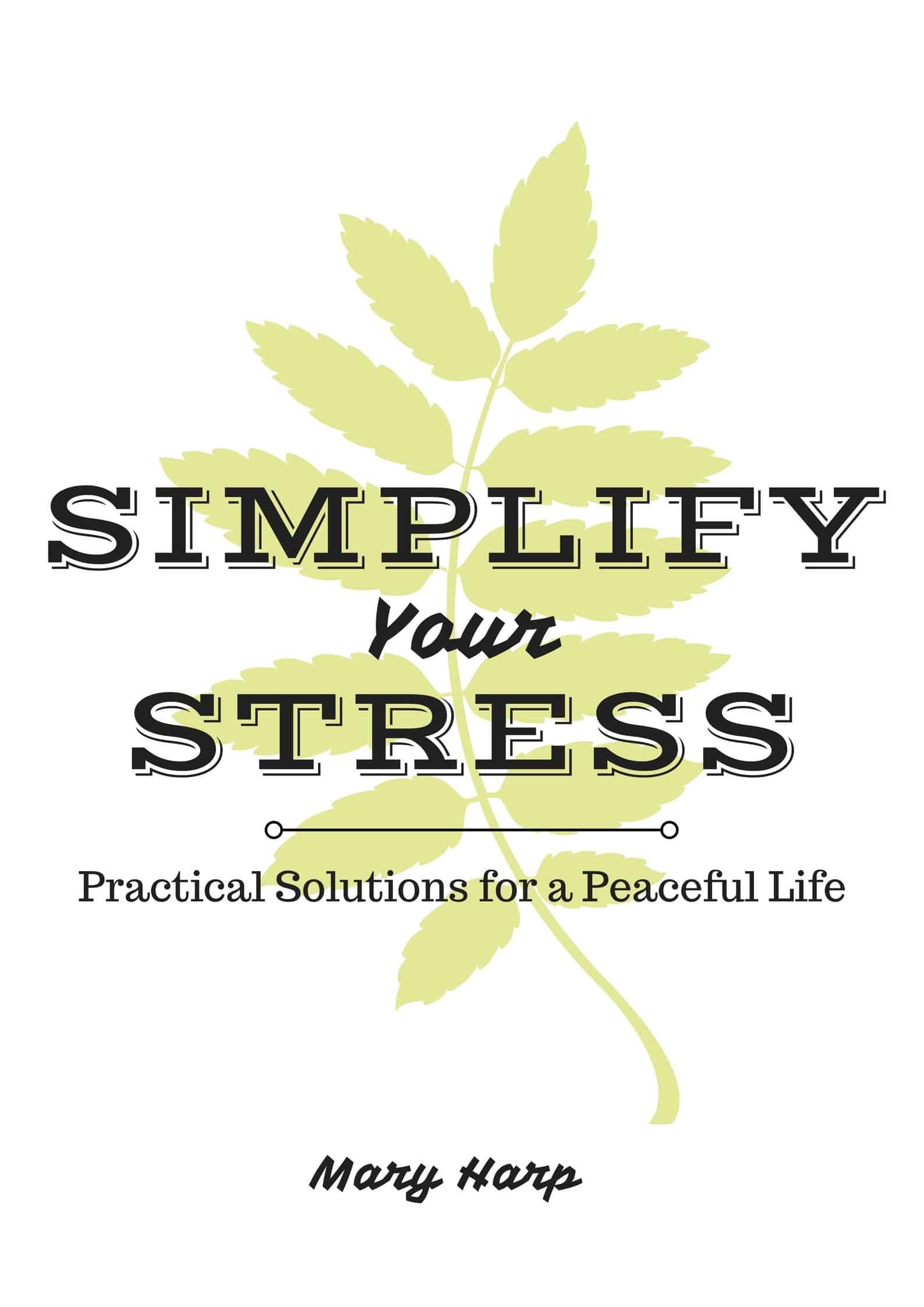 Of course, I had to include my own ebook! Seriously though, it's full of super helpful practices to minimize stress and streamline life. These are all the things I learned during the most stressful time of my life when I was juggling chronic illness, young babies, and moving. The tips in this book will help bring peace to any chaotic lifestyle.
Natural Living Must-Haves – Best Health Products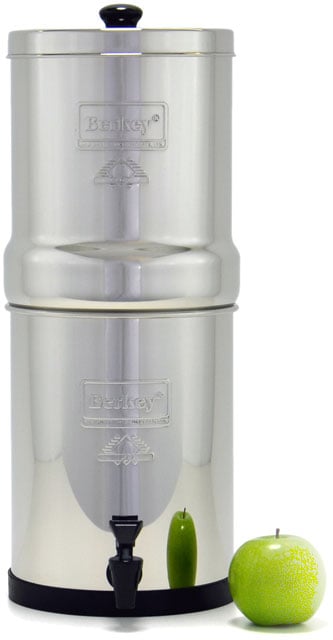 Fresh, clean water is one of the most vital elements of good health. Unfortunately, most water filters on the market don't cut it when it comes to purity. We LOVE our Berkey home filtration system! It filters out all the bad stuff including fluoride which most filters miss (read about the dangers of fluoride here) and leaves all the good, naturally occurring minerals. Get it here!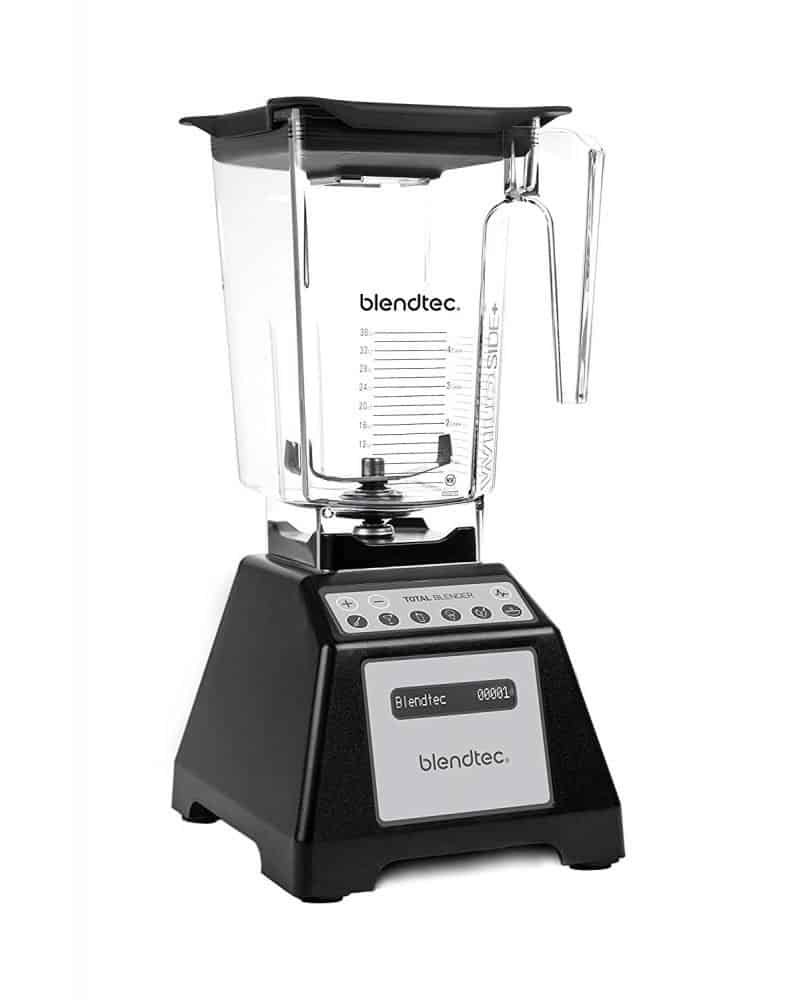 After our Berkley, the Blendtec High-Speed Blender is our most frequently used appliance that helps our family stay healthy. We have a healthy smoothie every day without fail – it's the easiest way to have at least one superfood packed meal on autopilot. We love blending up fresh or frozen fruit, yogurt, collagen powder, chia seeds and superfoods in our daily smoothies.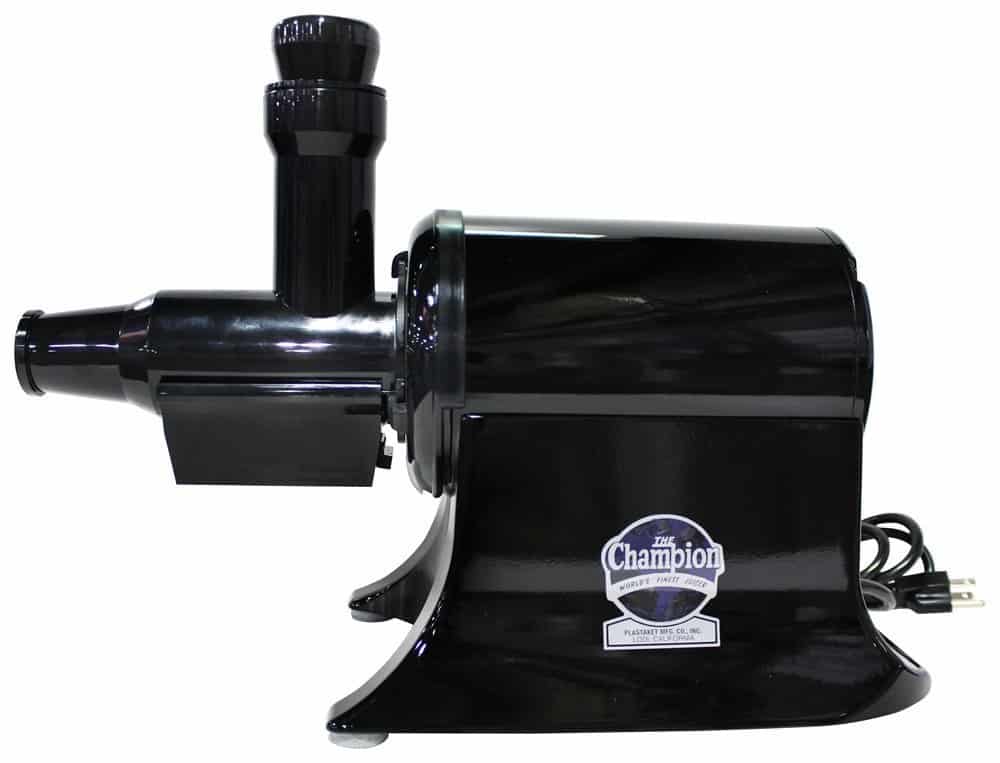 Our next favorite kitchen item is our Champion Juicer. Highly recommended for transforming your health! With juicing, you can consume MANY more vitamins and minerals than you could just eating the fruits and veggies. For example, you can fit the nutrients from 8 carrots in a glass of about 4 oz. of juice! Perfect for anyone who struggles to get enough servings of fruits and veggies into their day. Juicing is a good starting point for anyone who wants to improve their health quickly.
After I started juicing, I immediately noticed a difference in my sleep – I was falling asleep FAST because my body was getting the micronutrients it needed. The Champion is easy to clean, works like a champ, and comes with a great warranty. Get it here.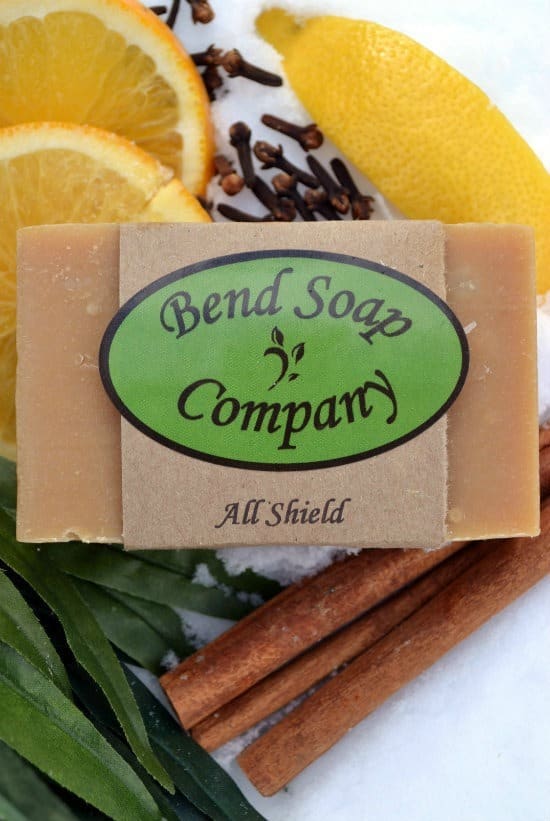 Bend Soap Company is my absolute favorite self-care product. Best. Natural. Soap. Ever. In fact, if I could only buy one natural care product for the rest of my life, this would be it! This soap has minimal ingredients with the star being goat milk. It is super gentle, perfect for the whole family including kids/baby, and very healing. It has helped many customers heal their eczema and helped me personally with acne and scarring.

EASE magnesium spray delivers magnesium to your body through the skin. If you don't know why magnesium is so important, check out this article. Most people are deficient in this mineral and it is vital for improved sleep, a sense of relaxation, muscle relief, and so much more. EASE is the purest formula I've found (the only ingredients are bioavailable magnesium and water), and I love using it before bed every night to help me sleep. Unlike many other magnesium products on the market, this spray causes zero burning, itching, or stinging.
Supplements & Superfoods – Best Health Products
Below are the supplements and superfoods our family uses on a regular basis to stay healthy.
Home & Beauty – Best Health Products
Dr. Bronner's Pure Castile Soap. This is what I use for DIY hand soap, body wash, + fruit/veggie wash. Stellar ingredients.
Schmidt's natural deodorant for whenever I don't have time to make my own. It works great and I love all the different scents (Schmidt's is also Mr. Nurture approved).
Magnesium lotion and bath epsom salts. This duo is amazing for that much-needed relaxation boost. Magnesium is also vital for many systems in the body – read more here.
I really like the Plant Therapy brand of essential oils for price point, quality, and their kid-safe line.
Making my own cleaning products is fun, but if I don't have time or just want to change things up, I'm a huge fan of the Mrs. Meyer's Clean Day line of cleaning products. They are natural, safe, and smell DIVINE!
Bentonite healing clay. This detoxifying clay draws toxins out of the body and is great to use in DIY face masks, baths, homemade toothpaste and homemade deodorant.
Himalayan salt lamps are soothing and great for relaxation.
Services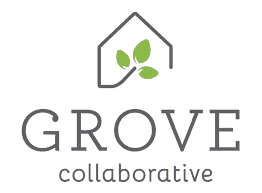 Grove Collaborative lets you get your household products for free. Say what?!
This is an amazing resource for non-toxic household products. From soap to diapers to vitamins, they've got you covered and deliver straight to your door.
Get this: for each person you refer to join with them, YOU EARN $10 credit!! So, let's say, 5 people every month join from your link, you get $50 worth of their products ABSOLUTELY FREE. And there's NO limit!!!! You can earn as much as you want.
So you could possibly earn enough to get all your household products (dish soap, laundry detergent, diapers, shampoo, etc.) for free! Sound good? Click here to get your $10 credit! No minimum spend!
MyFreezEasy
If you are interested in batch or freezer cooking to simplify life, you should check out MyFreezEasy. Their program is incredible! You get access to monthly meal plans (options for slow cooker plans, clean eating plans, gluten free, etc.) MyFreezEasy contains recipes, shopping lists, assembly notes, instructions, a monthly assembly video, and printable labels for your freezer bags or trays. It is a full meal planning service specifically designed to help you get 10-12 meals prepped and in the freezer in just one hour – no more spending all day in the kitchen with meal prep. Having an organized meal plan simplifies your life and shaves money off your grocery budget. Check it out here!
$5 Meal Plan
When I meal plan, life is a lot less stressful – it eliminates the "what's for dinner" blues. $5 Meal Plan is a great resource to simplify the meal planning process. They have inexpensive plans that are healthy, easy to cook, and most importantly, save money for your family! Each week, you receive easy, inexpensive dinner recipes and full shopping lists with a bonus breakfast, lunch, and dessert/snack. There is lots of variety in the recipes, too.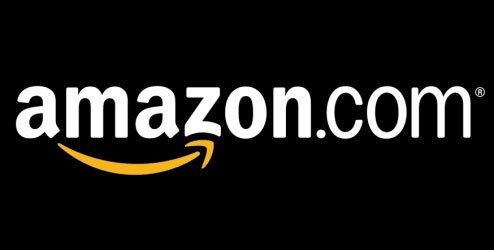 The past 3 years, my Amazon Prime membership has been worth every penny. The money I've saved on gas, the stress I've avoided by not having to shop with my kids, the fun of shopping in my jimmies: none of these are to be overrated. Also, the fact that they have pretty much everything you could ever need (with the exception of perishables in most places) is pretty cool. The prices are comparable to what you would pay at the store, without the work! I love getting vitamins, supplements, and natural products there. I'm also a pretty big Kindle book junkie.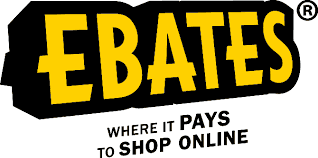 Ebates is a simple way to make money online without even trying! Basically, you sign up with them and get a free $10 gift card (you choose from a selection of stores). Then, any time you make a purchase online, do so through Ebates. Go to their site and click on your retailer (over 1700 stores including Ebay and Amazon). You usually get a percentage back and it is added to your account. The $10 gift card is really free, but you have to earn it. You have to sign up and make ONE qualifying purchase within ONE YEAR of signing up. A qualifying purchase is $25+ on any retailer through Ebates. Hey, if you're going to shop online anyway, why not get paid for it?? Also, if you refer a friend to Ebates through your link, you get paid! Click here to get started.
For the Kiddos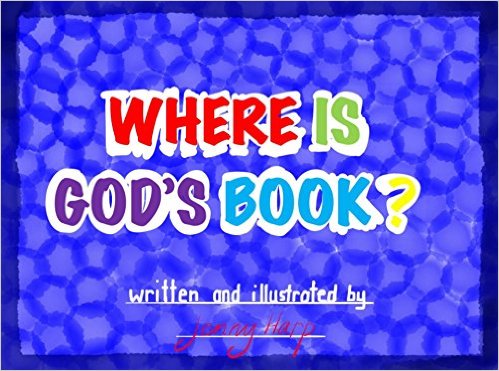 My fabulous Mother-in-Law just published an adorable children's book called "Where Is God's Book?" Teach your kids the importance of the Word of God! It's a bargain at only 99 cents. Get it here.
I hope you found some of the best health products and resources to make your life simpler! Let me know if you have any other awesome products or resources to add to this list.
Blessings!
PIN IT↓