I may receive a commission if you make a purchase through links in this post.
Homemade mouthwash is the best of both worlds – effective and tastes great! Try this super simple recipe for a healthier mouth.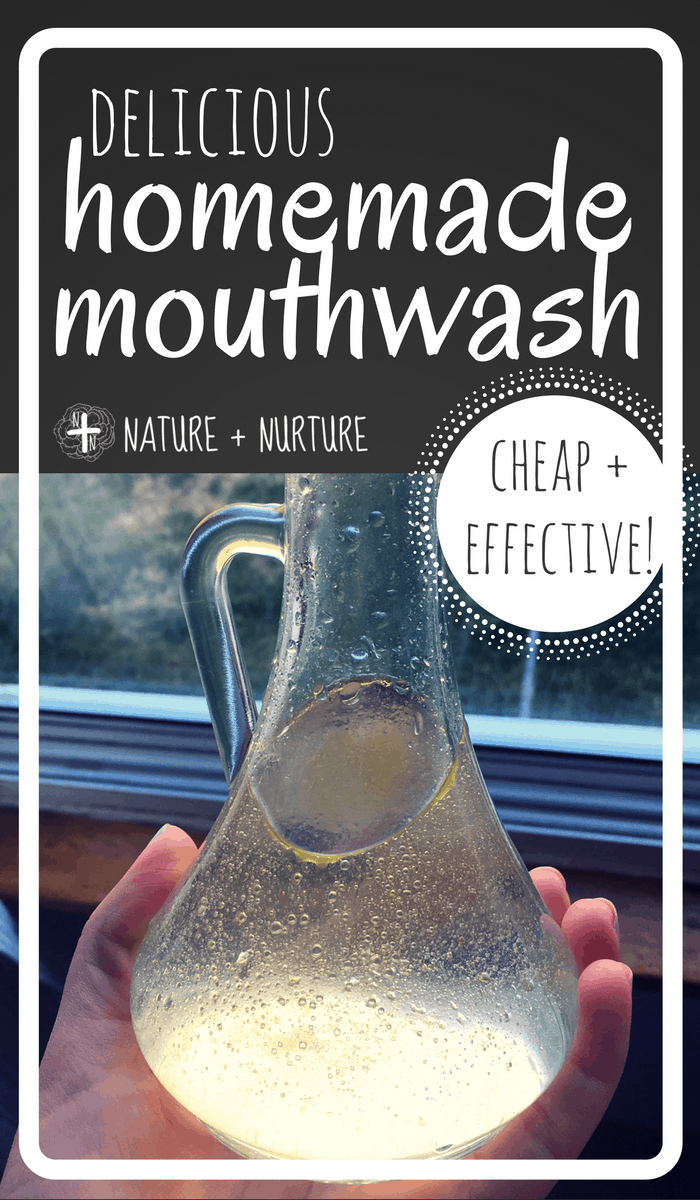 Always and forever – I have hated using mouthwash. The taste. The burn. The horror.
Until I started making my own. Now, I love the taste, and the burn is more of a "that feels nice" kind of burn. My mouth feels healthy and fresh without the unwanted effects of store-bought mouthwash. Most of them contain alcohol and chemicals I'd rather not put in my mouth, thank-you-very-much.
Yesterday I started getting some inflammation on the left side of my gums, so I knew it was time to mix up some of this homemade mouthwash recipe and get it under control. I'm a terrible flosser (gasp!) as many people are. When I've neglected my mouth for too long, it starts sending me signals and I know I need to give it some love!
Many times my husband and I have had sore gums or plaque buildup and used this simple homemade mouthwash. It always makes us feel better! And we are always like, "Why don't we use this every day?"
We should. Because it so stinkin' easy to make, extremely frugal, and tasty!
So. Let's get to the recipe, shall we?
(But before we do, grab my 7 favorite DIY recipes below!)