Making homemade all purpose citrus cleaner is easier than you think. Try this super simple, effective lemon cleaner in your kitchen, bath, and all over your home.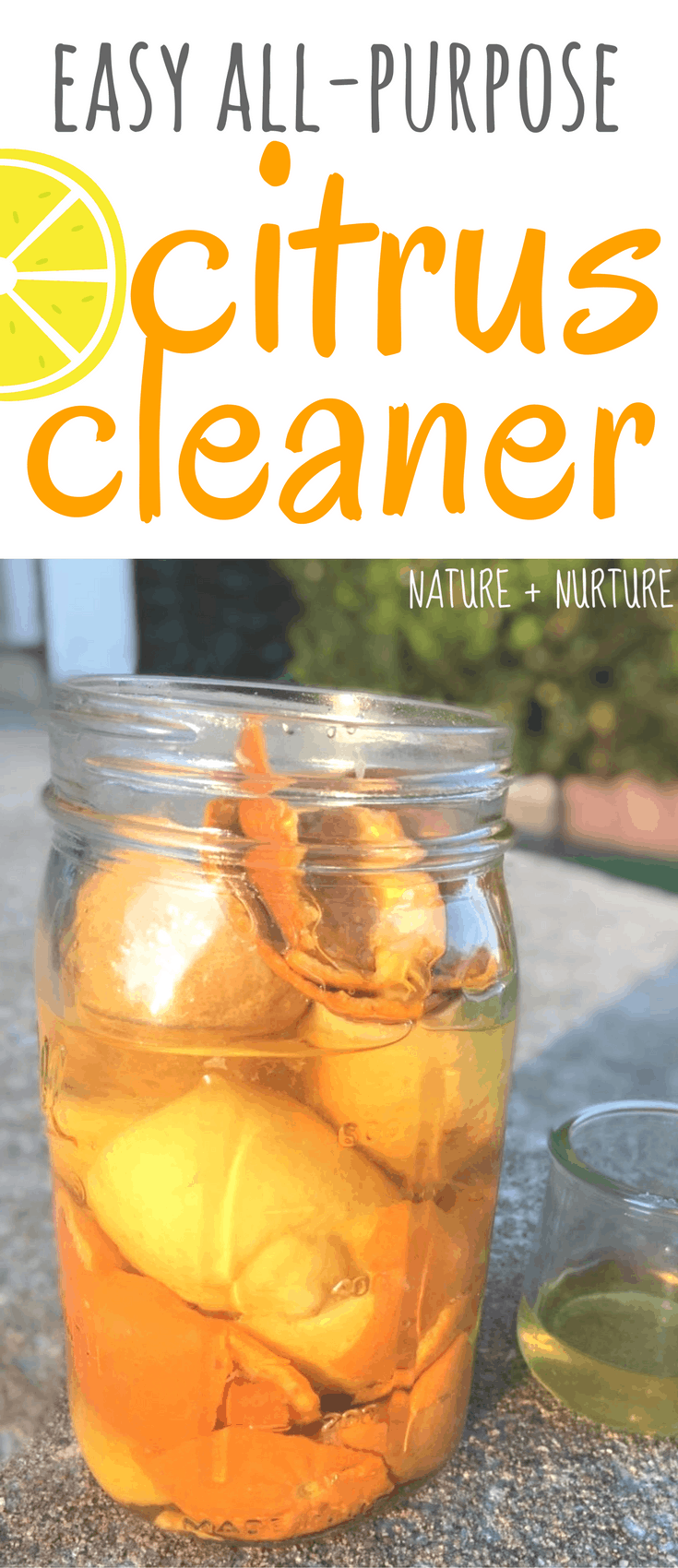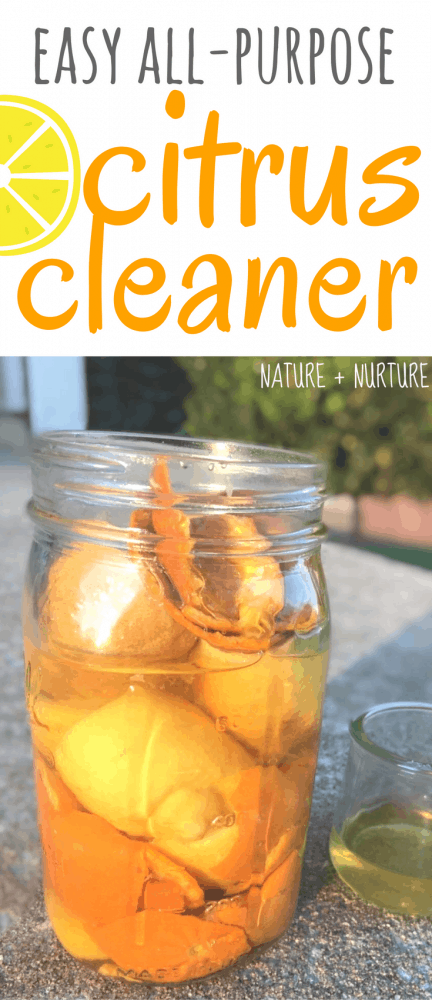 I loooove me some fresh lemons. Lemon garlic dressing, lemon in my tea, lemon water… it's so good. Plus we all know how beneficial lemons are for the body – cleansing and detoxifying!
Oranges are another personal favorite. I remember sitting at the kitchen counter as a child and watching my mom make fresh-squeezed orange juice. Best breakfast beverage ever.
Orange essential oil is one of my favorite oils. I love putting it in my diffuser for an energy lift, or adding a little cinnamon during the holidays for a cozy smell.
But did you know that citrus benefits keep on giving even after they're consumed? Don't throw away those lemon and orange peels! Instead, keep them and get every last drop out of them by making this fabulous, simple homemade all purpose citrus cleaner.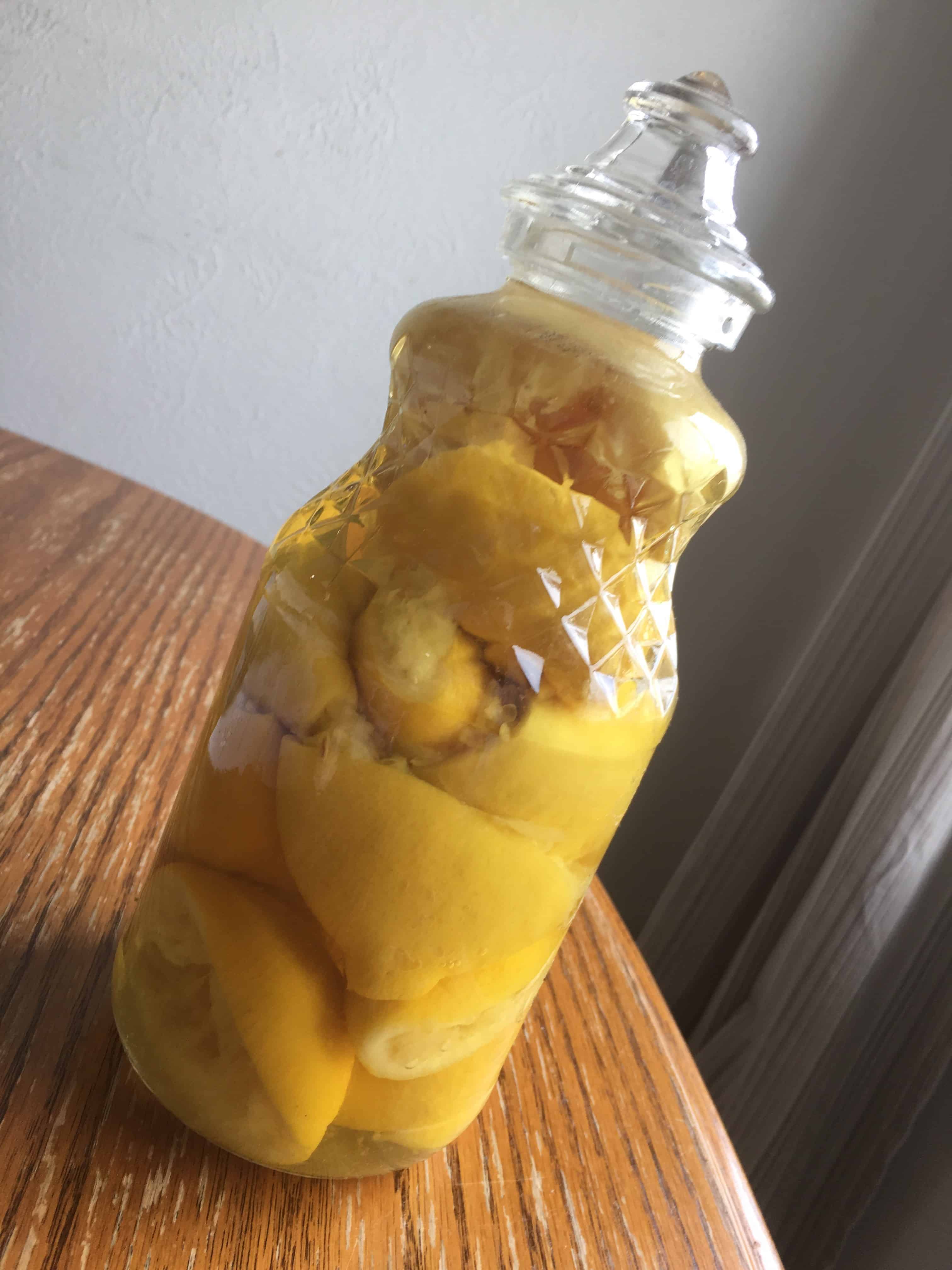 Citrus cleaner has long been adored for it's pleasant smell and grease-cutting properties. But I had no idea how incredibly easy it is to make. Honestly, this citrus cleaner can cut through just about any greasy mess my family can make.
Also, nothing quite says CLEAN like the smell of lemon or citrus wafting through the house. It just makes everyone feel good!
Before we get to the recipe, grab my 7 favorite DIY beauty recipes below!
Homemade Citrus Cleaner Process
This process is so easy, it's laughable. Special thanks to my mother-in-law, who showed me this handy little tip! After trying this, you'll wonder why you ever spent money on store-bought cleaner.
All you have to do is toss your used citrus rinds and peels into a glass jar and cover with distilled white vinegar like this. Let it sit for several days, up to several weeks. You can just add the rinds gradually as you use them and toss them into the jar. You can also use other types of citrus like grapefruit, or whatever you have on hand.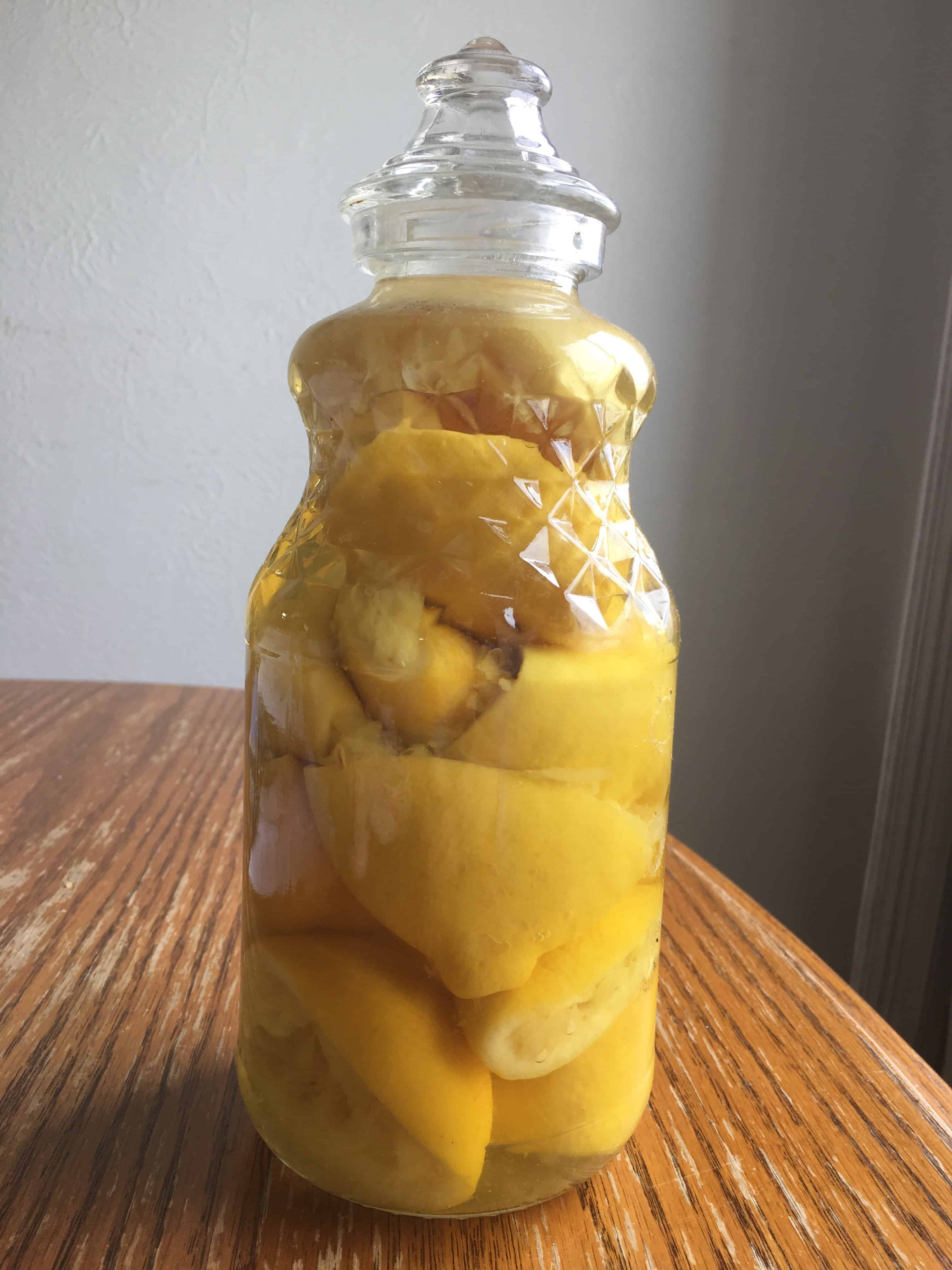 Your vinegar will turn into a gorgeous yellow cleaning vinegar with the power to cut the toughest grease.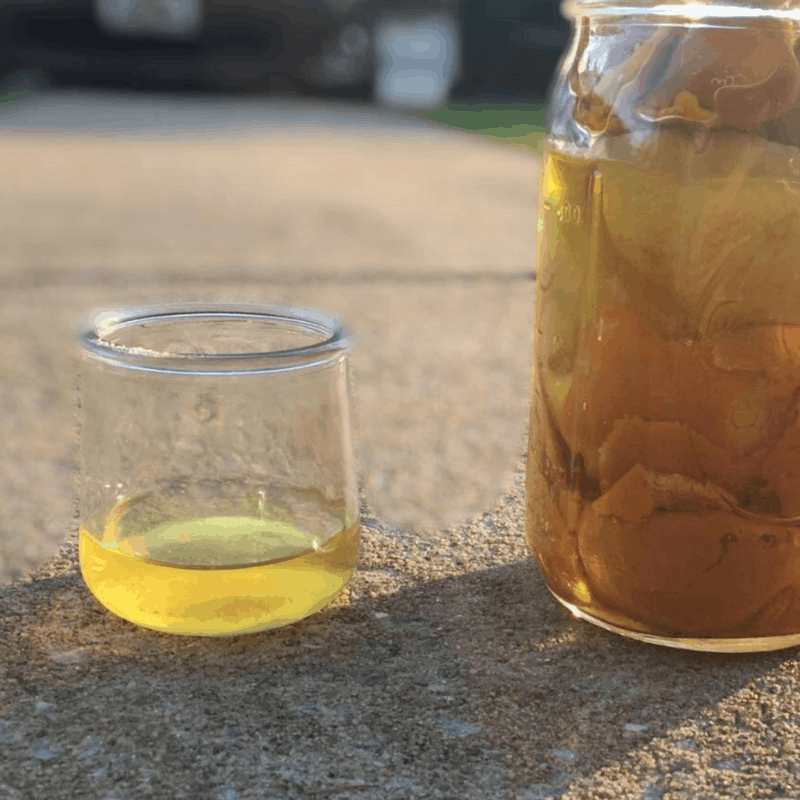 Next, put some in a spray bottle (fill about 1/4 full) and fill the rest of the way with filtered water. This works great as an all purpose cleaning spray! It's perfect for cleaning kitchen tables and countertops, knobs and handles, bathrooms and floors! The possibilities are endless.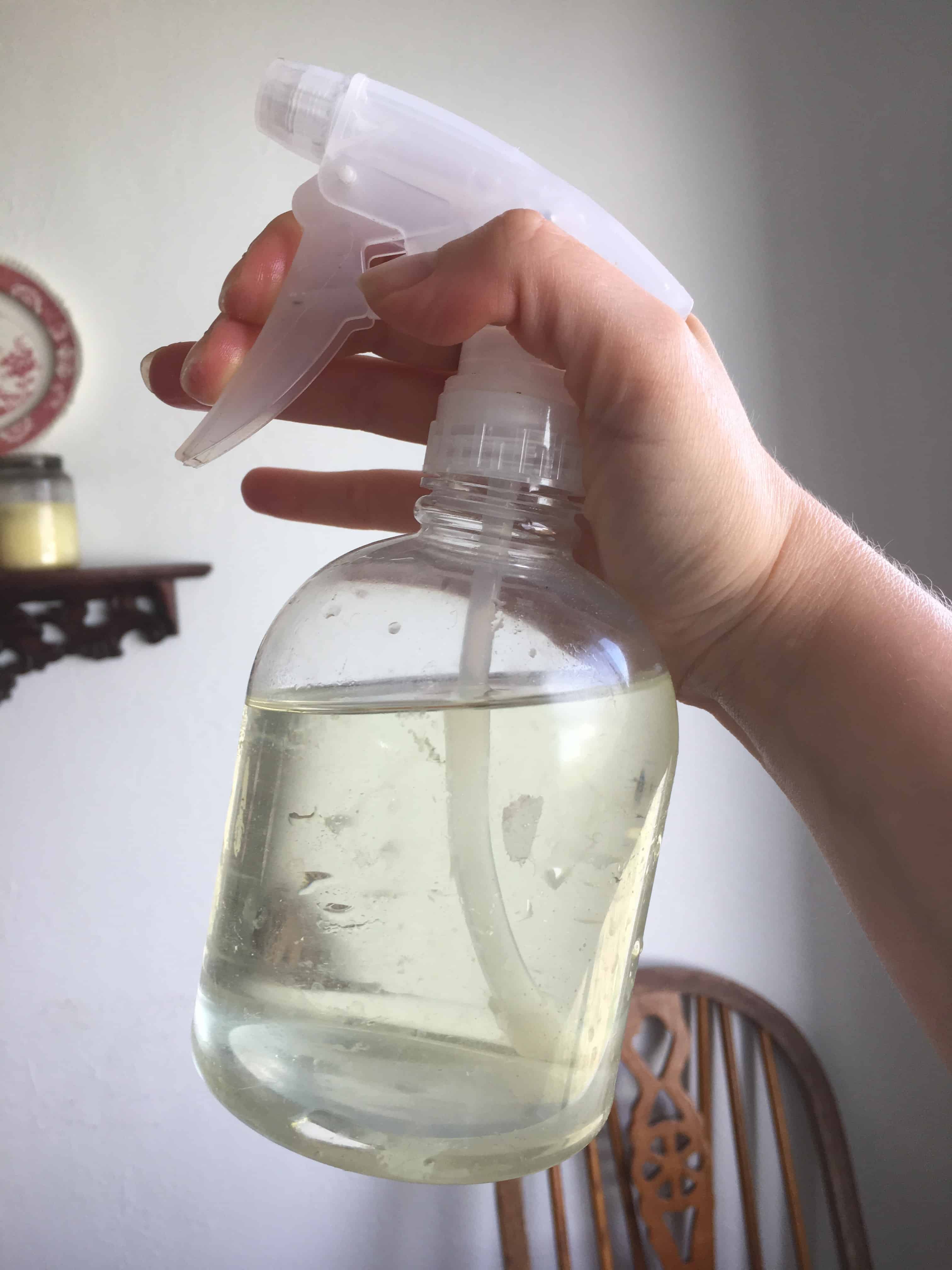 I really want to try these spray bottles from Amazon. They are dark glass which makes them perfect to use with essential oils and DIY cleaning recipes. The dark glass allows the natural oils to stay potent for longer, and glass is preferred for use with essential oils. (Essential oils have been known to break down plastic).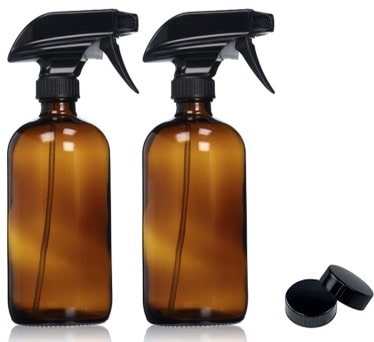 This citrus cleaner is also great to use undiluted for cutting grease on the stove top or crusty pans. Just pour it straight onto offending areas and allow it to sit for a few minutes to work it's magic before scrubbing.
Another awesome use is to put some citrus cleaner in a tiny cup in the top of your dishwasher when you do a load of dishes. It will make them sparkle and shine!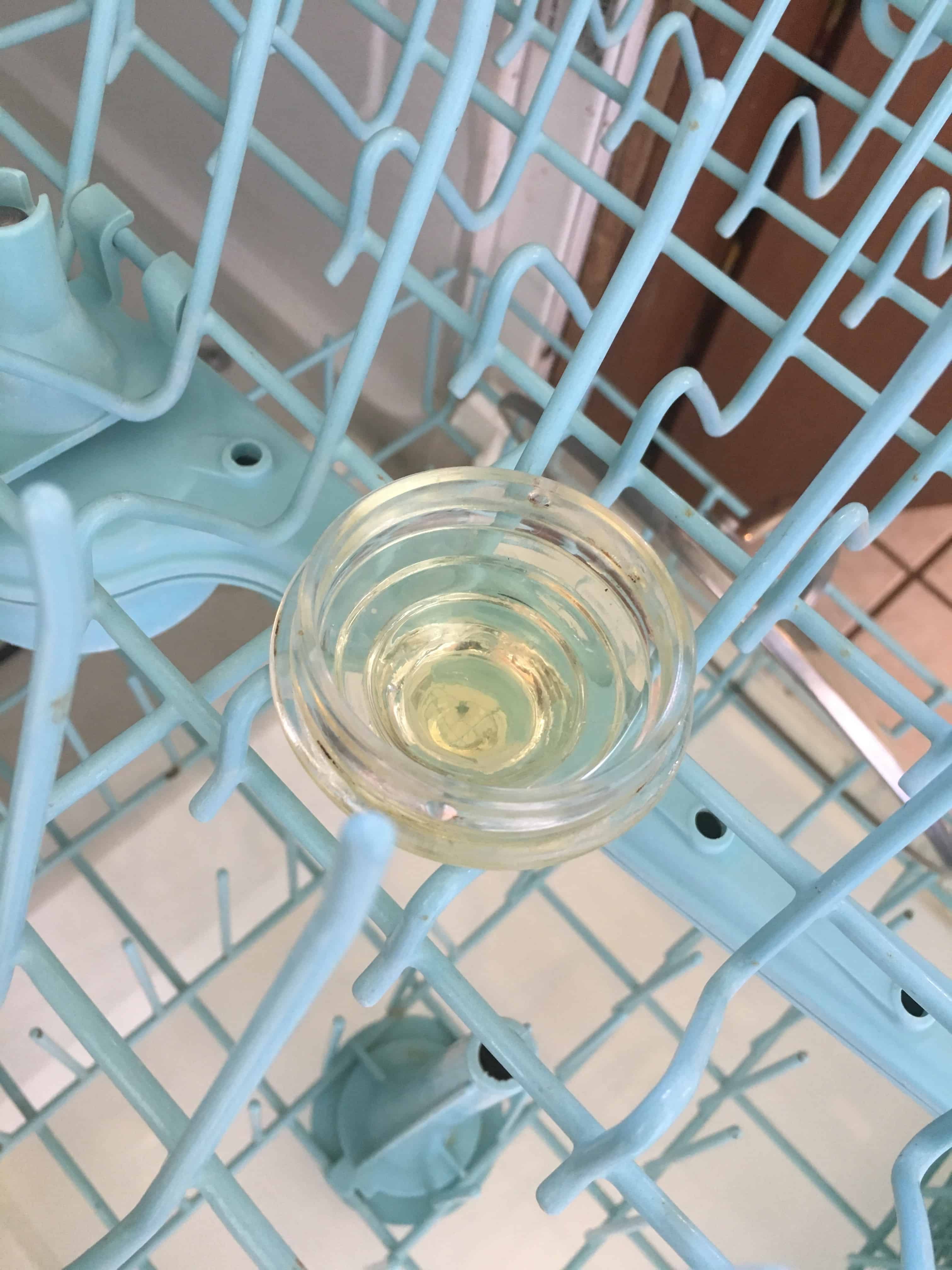 Seriously, try this and tell me you don't love this homemade all purpose citrus cleaner as much as I do.
What's your favorite DIY cleaner? Link the recipe in the comments below!
With Joy,
Mary