Family bonding is important for every family, and that's one of most special things about family travel time. Vacations and special trips are the best ways to create deep, long-lasting memories as a family.
Think about your favorite childhood memories. There's probably some family travel mixed in there, right?
Even though family bonding comes naturally during vacation, there are still ways to be purposeful about it and deepen bonds even further. With these ideas, you'll be ready for a perfect state of calm and relaxation while maximizing your time together as a family.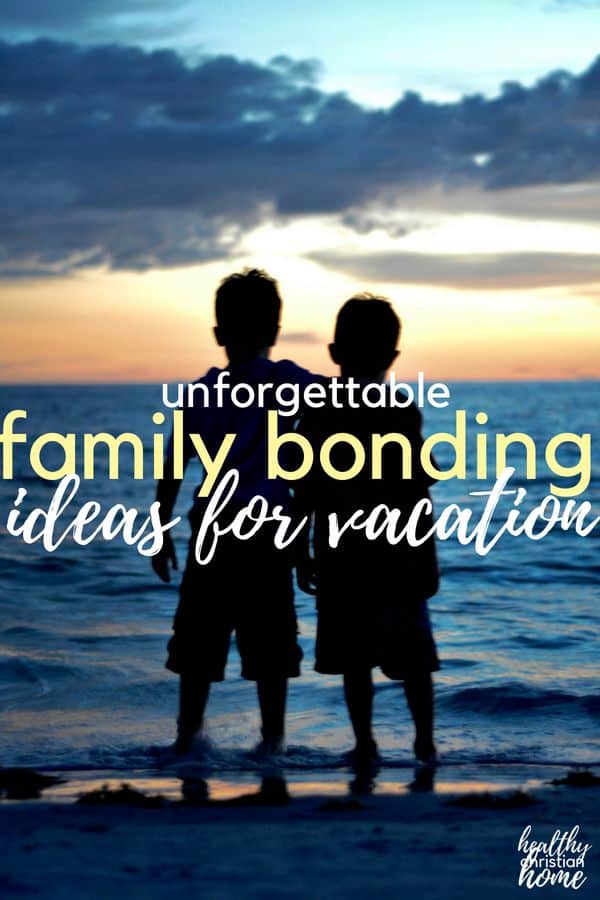 Vacation time came late for us this year. With VBS, a youth mission trip, camp, visiting Grandparents, swim lessons, and our Gospel meeting, summer flew by.
The last full week of summer was the only time we had for a substantial getaway. Once it finally rolled around, boy, were we ready.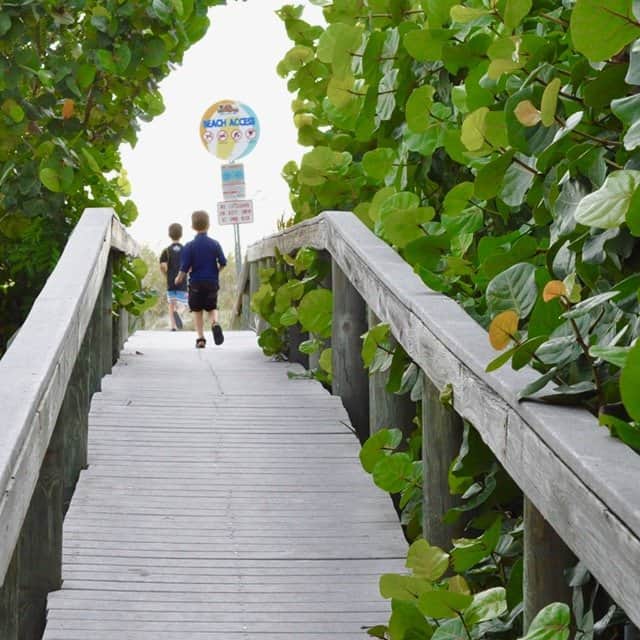 The best part was getting to meet our newest nephew Liam and get lots of cuddles. He is such a darling (and so big already!)
We also had a chance to spend a 5-day stretch, just the four of us on the beach. It's the first legit family vacation we've had in 3 years and it was oh-so-sweet.
This post is sponsored by Plaza Beach Resorts.
9 Special Family Bonding Ideas for Family Travel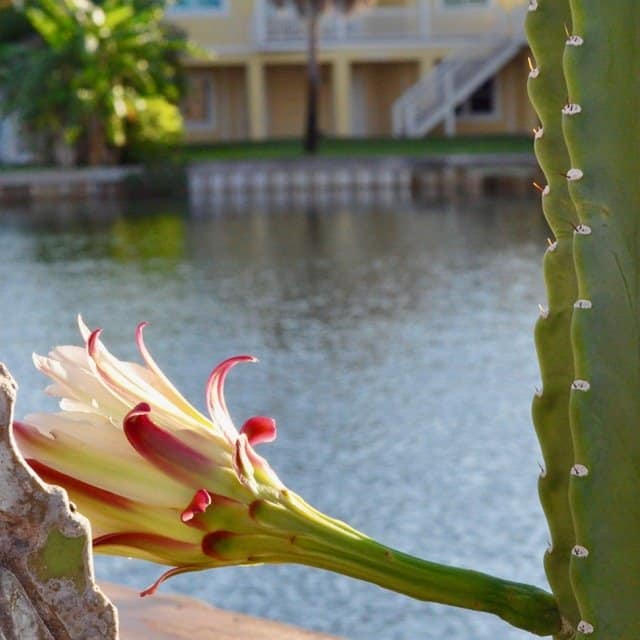 These vacation activities and ideas will help you make the most of your next vacation or family trip! Bookmark or pin this post to read before you pack your bags for your next adventure.
1. Eliminate screen time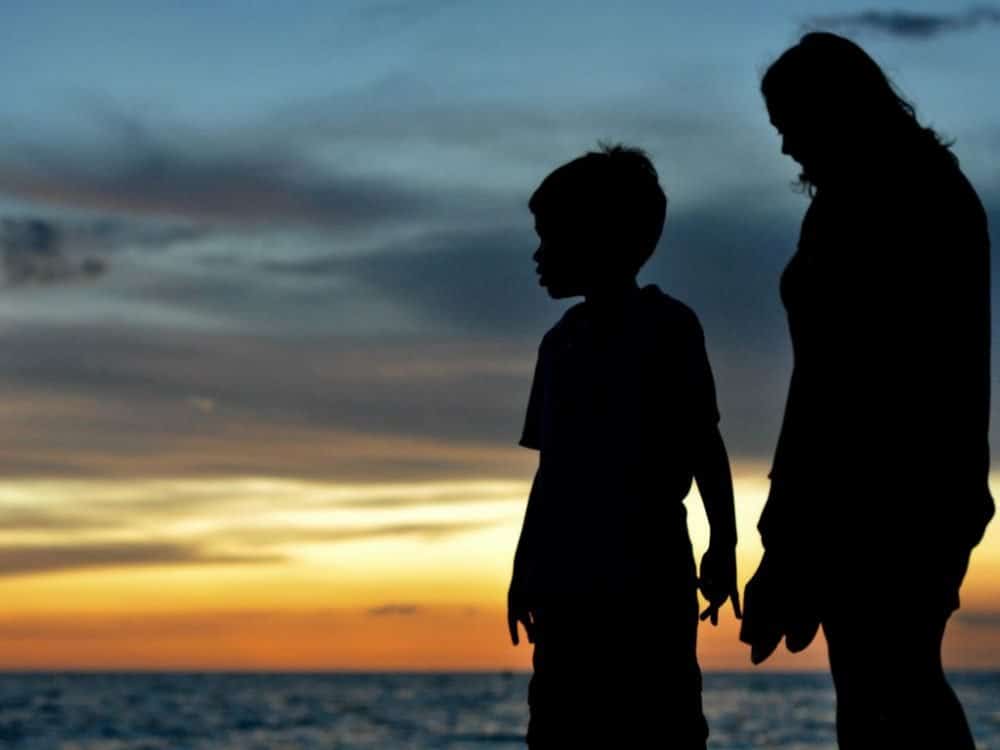 One of the best things I did to protect our family time on our trip was to leave my computer at home. As a blogger, I feel constantly connected and there's always plenty to work on. I love every minute, but it was so freeing and refreshing to unplug for an entire week!
Make a point to leave as many screens at home as possible. You've worked hard for your vacation time, so don't spend it staring at a device. Try a book instead! Here are some of my favorite books for relaxing.
Granted, we did a little bit of social media/tv during our afternoon rest time. But making a conscious effort to eliminate screen time goes a long way toward making the most of every minute.
2. Explore nature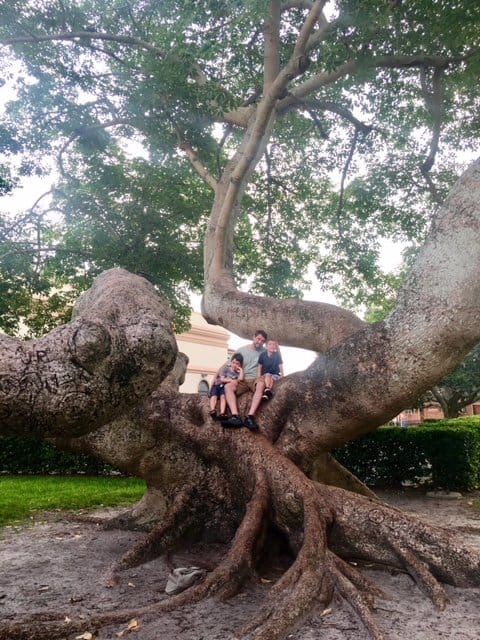 Vacation activities usually mean plenty of outdoor time, but it's worth doing some research to find any unusual or exceptional spots in your area.
For example, on our beach vacation we were surprised to find these ancient climbing trees in Vinoy Park on the bay. What a way to spend the evening, watching my boys and their dad explore and climb to their heart's content!
If you're staying in a specific location such as a beach or mountainside, do a little research and see if you can find some special places off the beaten path.
3. Make meals fun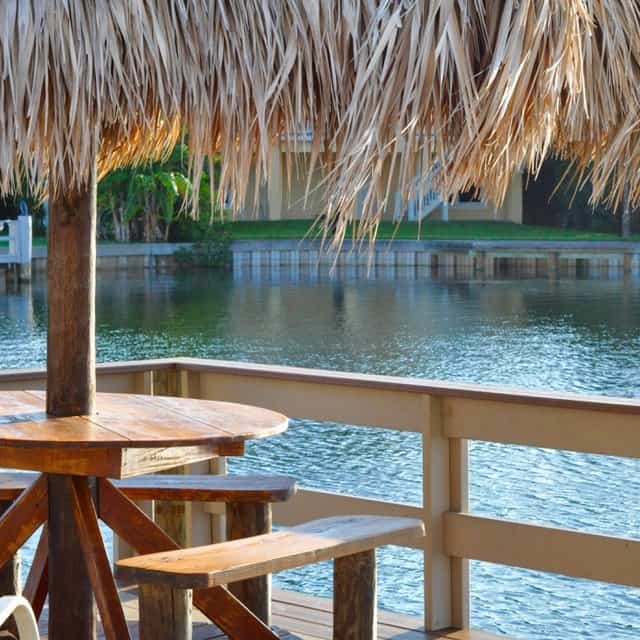 Having special meals is a simple way to make memories during family travel time. We were thankful to have a small kitchen in our suite so we could eat breakfast and lunch there.
Probably my favorite memory from the trip was eating croissants, fruit, and coffee on the dock of the bay every morning. We had great conversations, the boys relaxed in the hammock, and did some amazing bird-watching.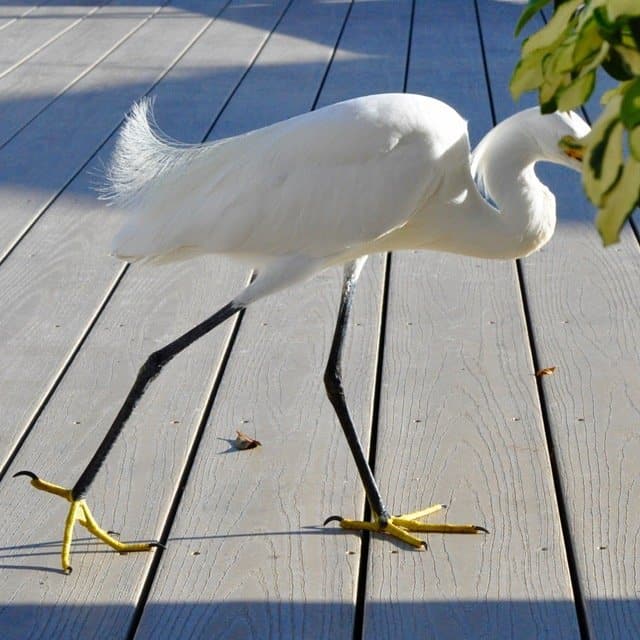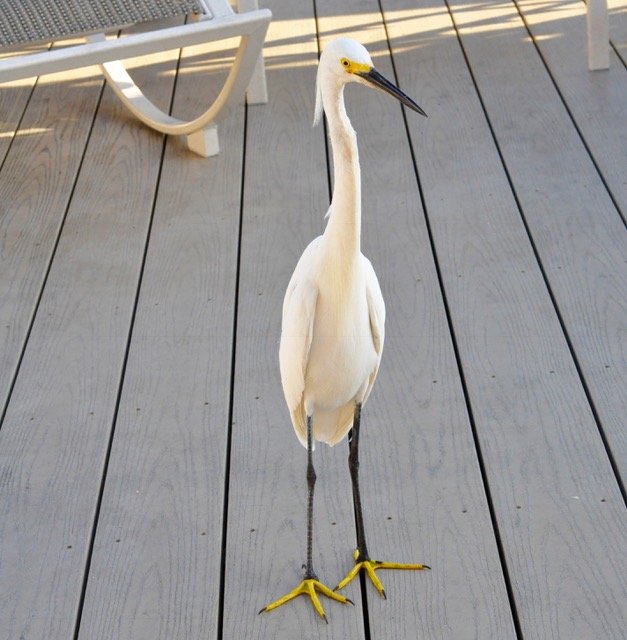 Think of simple ways to make your mealtimes special. Can you pack a picnic lunch and eat outside? Eat breakfast on the porch or a nearby beach?
It's also worth splurging a little bit and eating one fancy dinner out. Find out what the local specialty is and read restaurant reviews. We ate the best seafood of our LIFE at Leverock's in St. Petersburg!
4. Water fun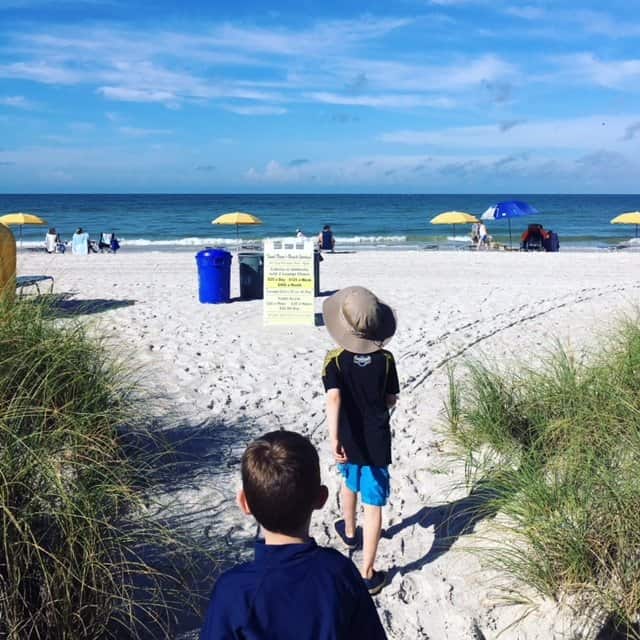 Water fun is the most popular of all vacation activities for kids, for good reason! There's nothing better than floating in the pool or ocean with your little one. Teaching our son to doggie paddle was definitely a highlight, as was back floating together.
Create new water games, too! My husband and boys played "Crack the Egg", where they rolled into a tight ball and sat in the crashing waves. Whoever comes 'unglued' last wins!
5. Read big books
Reading together is one of the best family bonding activities you can invest your time in. Reading on family trips is great because you have more free time, and plenty of time to kill in the car! Audio books are great for this purpose.
Also, don't shy away from reading big books, even if your kids are preschool-age. It's the best way to stretch their vocabulary and imagination. Our current favorite is Winnie-the-Pooh Return to the Hundred Acre Woods.
6. Spoil them (a little)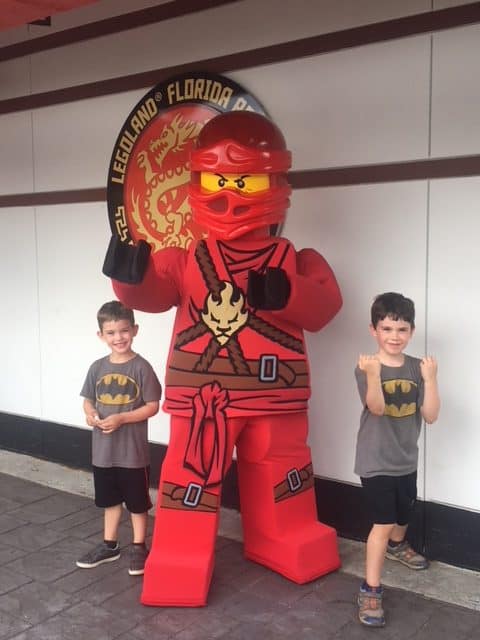 Vacation activities for kids call for at least a little bit of spoiling. It's your time off; why not go for it and do something just for them to make them feel special?
Our oldest son has been talking about his "dream" for several months now: visiting LEGOLAND. We weren't planning to go at first. Thankfully, we had some "kids go free" tickets from a restaurant.
It's pretty rare that we do something big like this, but it was beyond worth it. Our son was so surprised, he didn't even believe we were going at first. "I feel like I'm not even awake!" he said.
It doesn't have to be too expensive, either. Keep an eye out for deals on Groupon or other websites.
7. Family devotional time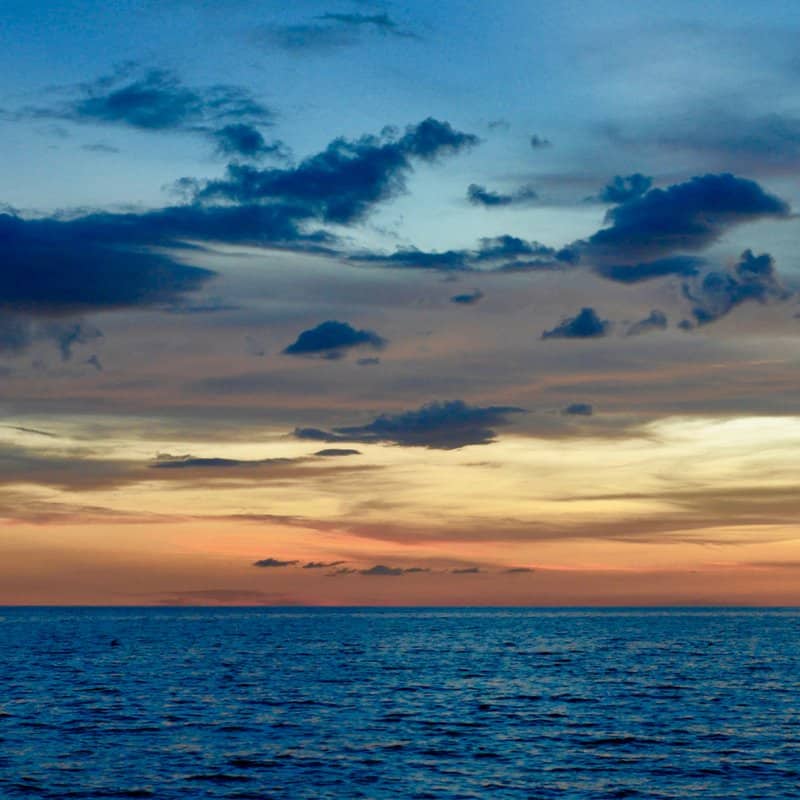 Family devotionals are an important family bonding activity all year long. I do wish we'd been more consistent with our family devotional routine while away. Thankfully, we had one in-depth question and answer session that was super memorable.
Related post: How to Start Daily Family Devotionals

8. Nature scavenger hunting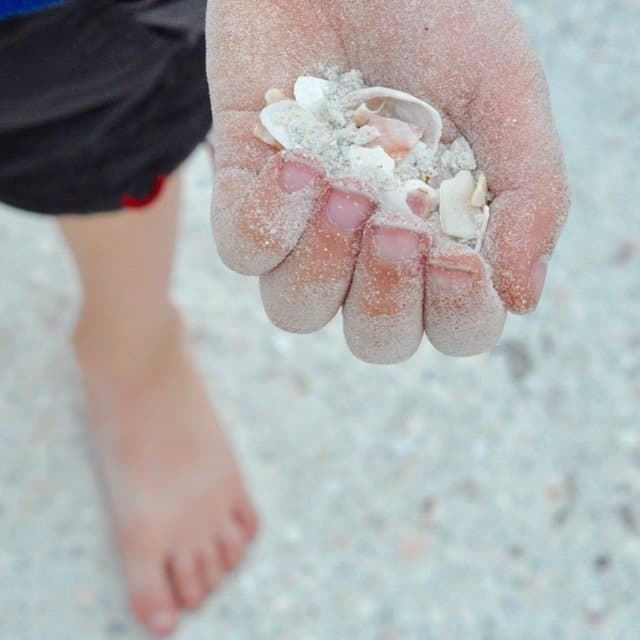 Staying on a shell-filled beach makes shell-hunting a must. We found some really cool ones! The plan is to make them into a picture frame for our favorite beach photo. This DIY seashell picture frame by the Handy Homemaker blog looks amazing!
Wherever your location, create a nature scavenger hunt with your kids and discover God's creation together. Here's a cool printable nature scavenger hunt by the blog Spaceships and Laser Beams.
9. Create something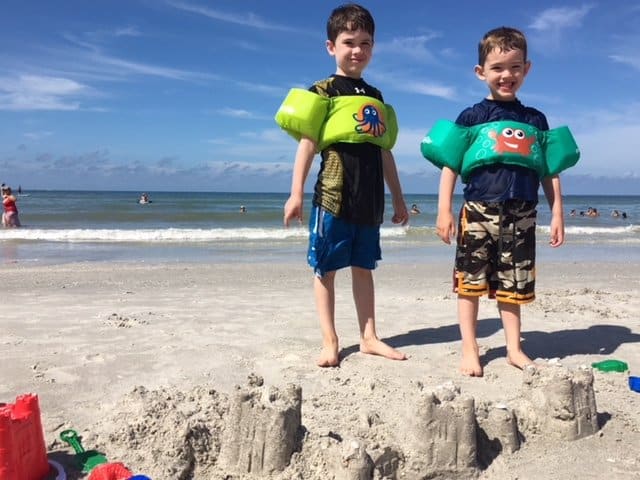 No beach vacation would be complete without sandcastle building. If you're on a city break instead, why not create a special piece of painted pottery together?
Or, paint a watercolor of your surrounding landscape. On a trip to Scotland, I gathered water from a nearby loch and painted a watercolor of the loch with water from the loch itself!
Another neat idea is to encourage your kids to create a travel journal where they record their best memories and add photos, ticket stubs, etc. Or, grab a map of the place you're staying and add personal photos of your trip before framing.
Our Stay at Plaza Beach Resorts
This year, we were blessed to stay at Plaza Beach Resorts on St. Pete Beach, Florida! We are impressed with the family-friendly atmosphere, and the location can't be beat. The hotel interior is basic and budget-friendly, which makes this prime location affordable for young families (St. Pete has been voted the #1 beach in America!).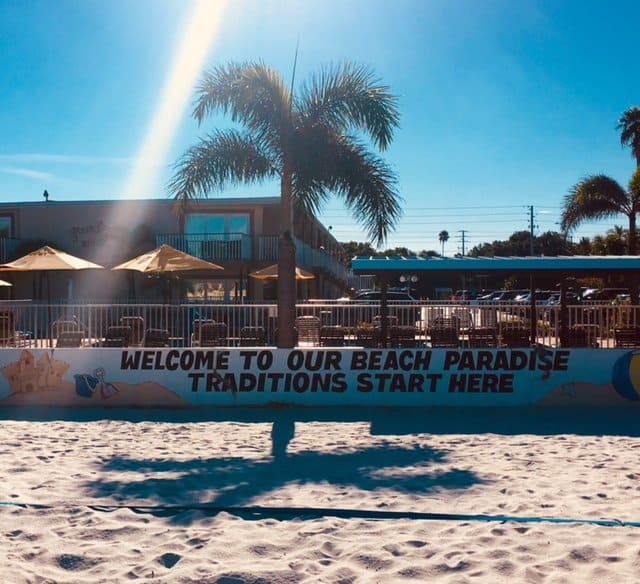 Their resort motto is, "Traditions Start Here." We talked to a man who comes back year after year because of the location, amenities, and affordability. We enjoyed how our suite was tucked away in the quiet bay, away from the party atmosphere. We had such a fun time, and were impressed with their customer service. Check them out on Facebook or Instagram!
I hope you got some cool family bonding ideas to implement on your next family travel adventure! What are your favorite family vacation activities?
With Joy,