Learning how to be pretty is simple when you abide by a few simple guidelines for self care and grace. The best natural beauty tips are the ones you can do yourself at home – no need to spend hours and thousands of dollars at fancy spas and salons. Remember, God made YOU beautiful just the way you are. A few extra beauty tips and tricks will really take your looks over the top!
These all natural beauty tips cover everything from how you walk and dress to skin care/makeup. In this post, you'll learn the best natural beauty tips so you can feel your best and glow with confidence.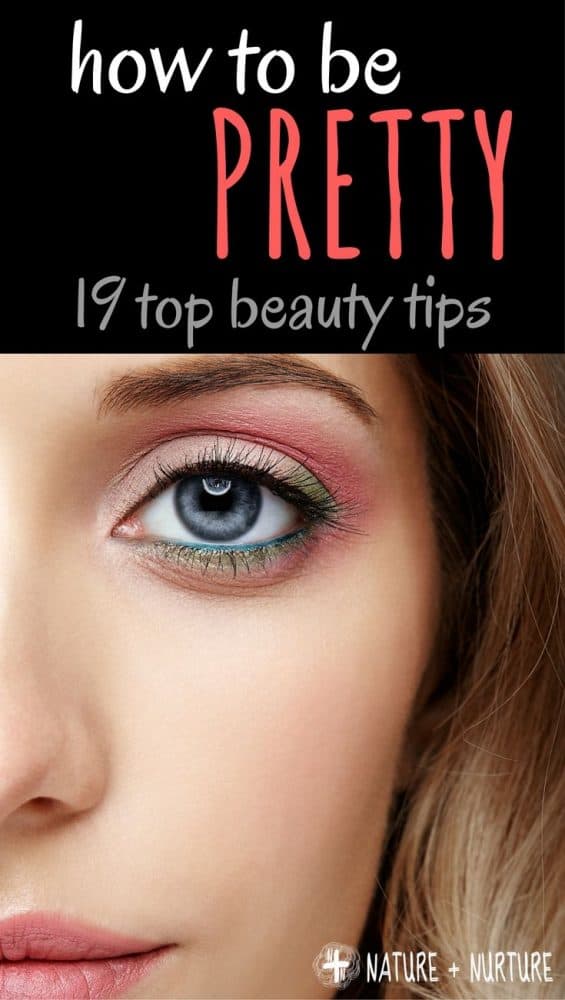 Post updated on April 16, 2018.
As I sat down to write this post, I was wearing a grubby t-shirt and sporting wind-blown hair after my morning walk. Deciding I could not in good conscience write about how to be pretty when I felt like a total slob, I stepped into the bathroom with a mission. I changed clothes, put on some new makeup, and even added a necklace. Thank you, dear readers, for saving me from another slob day.
My grandma always says, "Pretty is as pretty does." This universal truth does not negate the fact that, as women, we still want to FEEL pretty as well. Let's delve into how to be pretty every day without a complicated beauty routine or expense.
Disclaimer: In writing this article, my fear is that someone will think, "She must believe she is the epitome of beauty and grace." Not so! I'm just a regular mom who wants to feel as good about my appearance as I did as a teen. I definitely don't always make the effort to do all the things on this list. But, it's what I'm striving for. That's why I thought this would be a fun post – inspiration for myself on how to be pretty. Hopefully you will find some inspiration as well.
First of all, let's get one thing out of the way. Beauty is your birthright. Sometimes we are so focused on not being vain or selfish that we go too far… in the opposite direction. We neglect ourselves or worse – cover up our beauty completely out of fear that we will be seen as self-centered. Ladies, it's not a sin to be beautiful. In fact, God made you with a desire to look as pretty as possible.
In taking care of yourself and putting your best foot forward, you declare to the world "I am made in God's image, and I value myself." So, why not embrace this desire and have fun with it!
How to be Pretty – 19 Natural Beauty Tips
Below are the best natural beauty tips for cultivating your God-given loveliness and becoming unforgettable.
Beauty Tip #1: Make yourself a priority
First of all, if you want to learn how to be pretty, you must realize that YOU MATTER. I used to think it was selfish to spend time taking a long bath, working on my appearance, or clothes shopping. This was a complete mistake. When I didn't take care of myself, everyone else suffered because I was not interacting with them as my best self. It is absolutely worth it to find out what means the most to you in terms of your wellbeing.
Ask yourself: "What act of self care makes me feel the most energized?" Exercise? Home facials? That salon appointment? Don't let it fall by the wayside. Of all the natural beauty tips, this is the most important! When you send yourself the message that you value yourself, your natural beauty will shine through.
To boost your self care routine, grab your free "Self Care Rituals" checklist below!

Beauty Tip #2: Find your special trait
Everybody has one. Maybe your smile is dazzling, your eyes sparkle, or your skin glows. Play it up! Add some bright lip color to that mouth, spend extra time with the mascara wand, or dab highlighter on those cheeks. If you don't know what your best features are, ask someone close to you. Research ways to make it stand out.
Beauty Tip #3: Get a signature fragrance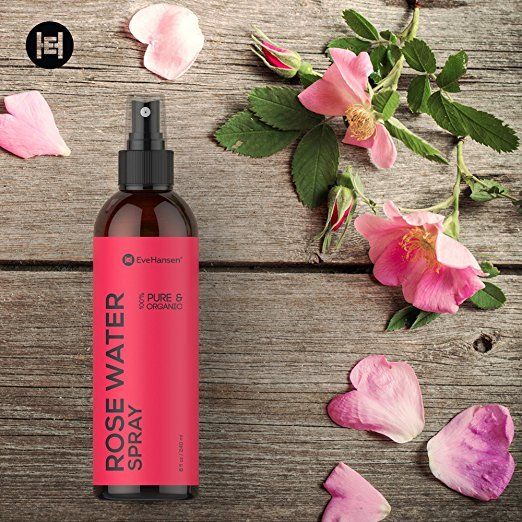 In days gone by, many women had a "signature scent" that left their essence behind everywhere they went. It's amazing how scent can bring up memories and feelings in less than a second. I don't have one currently, but I'd like to find the right scent for me soon. Any recommendations?
I need a light scent because perfumes have given me headaches in the past. A healthier option is, of course, essential oils. They are everywhere right now and there are some incredible fragrances out there, plus you can reap the aromatherapy benefits. This is our favorite brand of essential oils for price + quality. This Peace & Calming blend is also one of my favorites. A couple of simple options that are inexpensive and smell great on everyone are rose water and jasmine water. Plus, they're all natural. Pretty in a bottle!
Beauty Tip #4: Don't underestimate the Mani-Pedi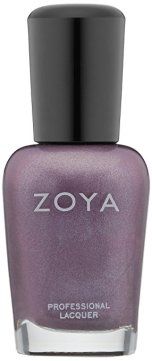 Of all the natural beauty tips listed, this one makes me feel the most polished (pun intended). I don't know why, but something about having my nails done always makes me feel extra put-together and pretty. I used to think it wasn't worth the extra time, but now I'm a convert. If you don't have the budget for the nail salon, a bottle of polish and Netflix session work just as well. Every woman needs a red, nude, and white shade that they love. Sally Hansen miracle gel and OPI wear the longest. For a healthier non-toxic option, try Zoya or Mineral Fusion.
Beauty Tip #5: Learn how to apply your makeup naturally
The biggest mistake I see women making is wearing way too much makeup. Been there, done that. As a teen, I was getting ready for my senior formal banquet and decided for the first time to use eyebrow pencil. The result was, well, unnatural. My mom said, "Honey, guys like the natural look better." Her advice still rings in my ears today, and if makeup feels overdone to me, I take it off immediately.
If it's fake, people can tell. Embrace who you are. Pick one feature to accentuate. And please, no more spider eyes and crazy penciled brows.
My top pick for cosmetics for clean, safe makeup is Beautycounter. All their stuff looks super natural and is free from 1500+ possible harmful substances. Hubby said I look "younger and glowy." I'll take it! All their products are third party triple-batch tested for heavy metals. My must haves: Tint Skin Foundation, Volumizing Mascara, and Sheer Lipstick. For the most bang for your buck, grab the Flawless in Five kit with all the clean beauty favorites.
My runner-up pick is Burt's Bees new makeup line, especially their tinted balm and mascara.
Beauty Tip #6: Try a bold lip
You might not think it's for you, but never underestimate the power of a bold lip color. Instant glamour! It works for everyone as long as its the right shade for your skin tone. Go to a makeup counter and ask them to recommend the perfect shade for you. Up to 95% of lipsticks contain lead, which is then ingested. For this reason, I recommend Beautycounter lipstick – it works beautifully and it's safe. If you swallow it, no harm done. Plus, it contains real vanilla.
Beauty Tip #7: No sweats rule
This is one rule I seriously stink at, but I'm working on following through. Especially if I don't have anywhere special to go that day, it's easy to throw on a t shirt and sweats. But even if you're not going out, you never know who might show up at your door. And the most important person to get dressed up for is YOU. If you don't feel good about your appearance, everyone else can tell.
One thing that can help with this is laying out your clothes the night before. This will save you time and ensure that you feel good about yourself throughout the day. And if someone calls and asks you to lunch, you can answer, "I'd love to!" without hesitation.
Beauty Tip #8: Find your personal style

Go on Pinterest create a "fashion inspiration" board like this. (And follow me while you're checking it out. 😉 ) Anytime something catches your eye, save it to your board. Looking at everything in one glance will really help you pinpoint what styles of clothing you are drawn to. You might be surprised at what you pin the most often.
Would you define your style as classic, boho, or romantic? Knowing what you like will save you time shopping and eliminate buying those unworn items that look perfect on someone else but just aren't "you."
Beauty Tip #9: Cut back on portions
If you're clothing is feeling a little tight, don't diet. Instead, just make your portion sizes a little smaller. This strategy has been extremely effective for me and I've never felt deprived. Chocolate is a daily occurrence for this gal. My favorite book to explain this concept in detail is French Women Don't Get Fat by Mireille Giuliano – you should check it out, it's a game-changer! Magnifique.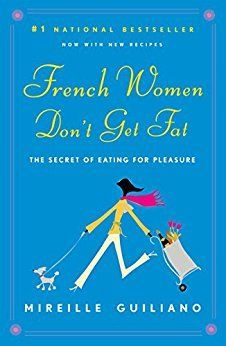 Beauty Tip #10: Carry yourself with elegance
When it comes to beauty tips and tricks, using good posture makes a huge difference in your overall look. If you slouch, hunch over, or stomp around with no grace, you'll feel like the ugly duckling even if you're dressed to the nines. On the other hand, you could be wearing the most casual outfit you own – but if you're standing tall and walking light on your feet, you'll feel like a movie star. Think Audrey Hepburn. This post from Elegant Woman explains how to do this in detail.
Beauty Tip #11: Invest in pretty shoes
This goes hand-in-hand with the posture rule. When your shoes are awesome, you feel awesome. It's ok to spend a little extra on shoes that are comfortable and will make every outfit pop. Every woman should own a cute ankle bootie, feminine flats, sandals that make your feet look lovely, and the perfect pair of heels. Other than tennis shoes, that's really all you need. (Ok, ok. I'm breaking the rule about heels… I just don't find them comfortable enough in this stage of life. But I hope to get there again).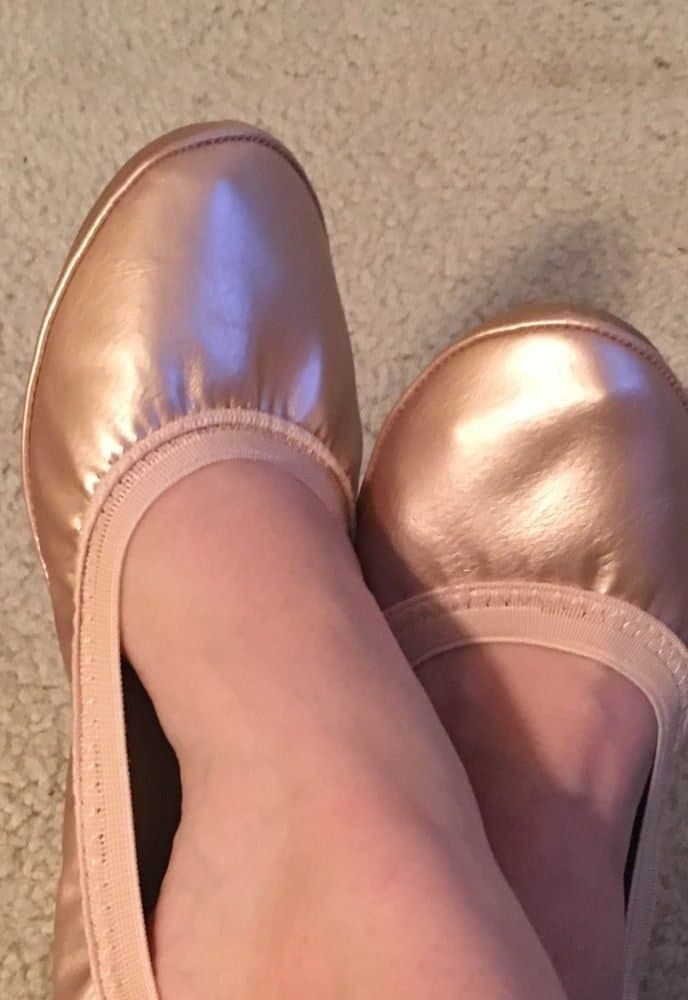 My current favorite pictured above. These booties are on my wish list.
Beauty Tip #12: Prioritize Skin care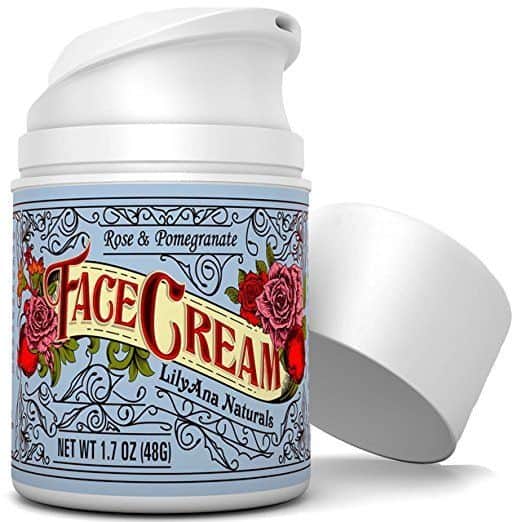 Your skin is the foundation for your beauty, and taking care of it will serve you well as you age. The best thing you can do in this department is keep it simple. I only use gentle goat milk soap for cleansing and a good natural moisturizer like this one from LilyAna Naturals. It absorbs super fast and makes my skin crazy soft. (Girls. I cannot rave about this moisturizer enough. Favorite beauty buy of the year.)
Wanna keep things super-simple? If you're a purist, you can use aloe vera gel or jojoba oil for to moisturize.If you prefer a moisturizer with SPF or a tinted version, Dew Skin by Beautycounter is uh-may-zing. It uses a safe mineral-based sunscreen and seriously makes you glow.
Other natural beauty tips for skincare? Get plenty of sleep, eat a balanced diet and never, ever sleep in your makeup. Duh. But really, it makes a difference. You can't fake a glow 😉
Beauty Tip #13: Own the basics/classics for your wardrobe
You don't need to spend a lot of money to have a wardrobe that is chic. Invest in a few key pieces that won't go out of style. Think white top, black pants, all-occasion dress, perfect-fitting jeans. I love the tips from fashion vlogger Kim at Secrets of a Stylist. Check out her tips on the essential pieces every woman should own.
Beauty Tips #14: Wear skirts + dresses more often
Maybe you're not a skirt girl, and that's ok. But dressing up every once in awhile makes you feel more feminine. What works for me is wearing dresses and skirts that are SUPER casual. I love my basic black merino wool skirt and comfy dresses. That way I feel pretty but I'm not sacrificing comfort.
Beauty Tip #15. Find a piece of jewelry that's "you"
This beauty tip is sort of like the signature scent idea. Find that one piece of jewelry that you absolutely fall in love with. Maybe it's a pair of diamond studs, a dainty necklace, or a chunky bracelet. For me, it's a gemstone or silver ring on my left hand. On my trip to Europe I got a silver ring in Greece that stayed on for a decade and just became a part of me.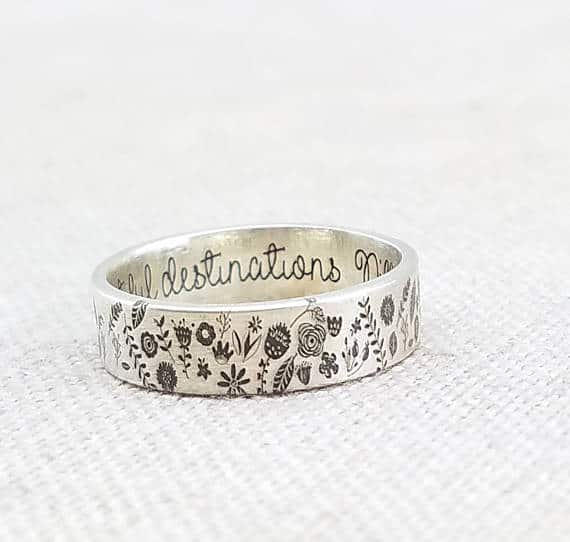 I just ordered this one from Etsy – isn't it divine?! It was fun updating my signature piece. What's yours?
P.s. – I'm also in love with this gemstone necklace right now; it goes with everything.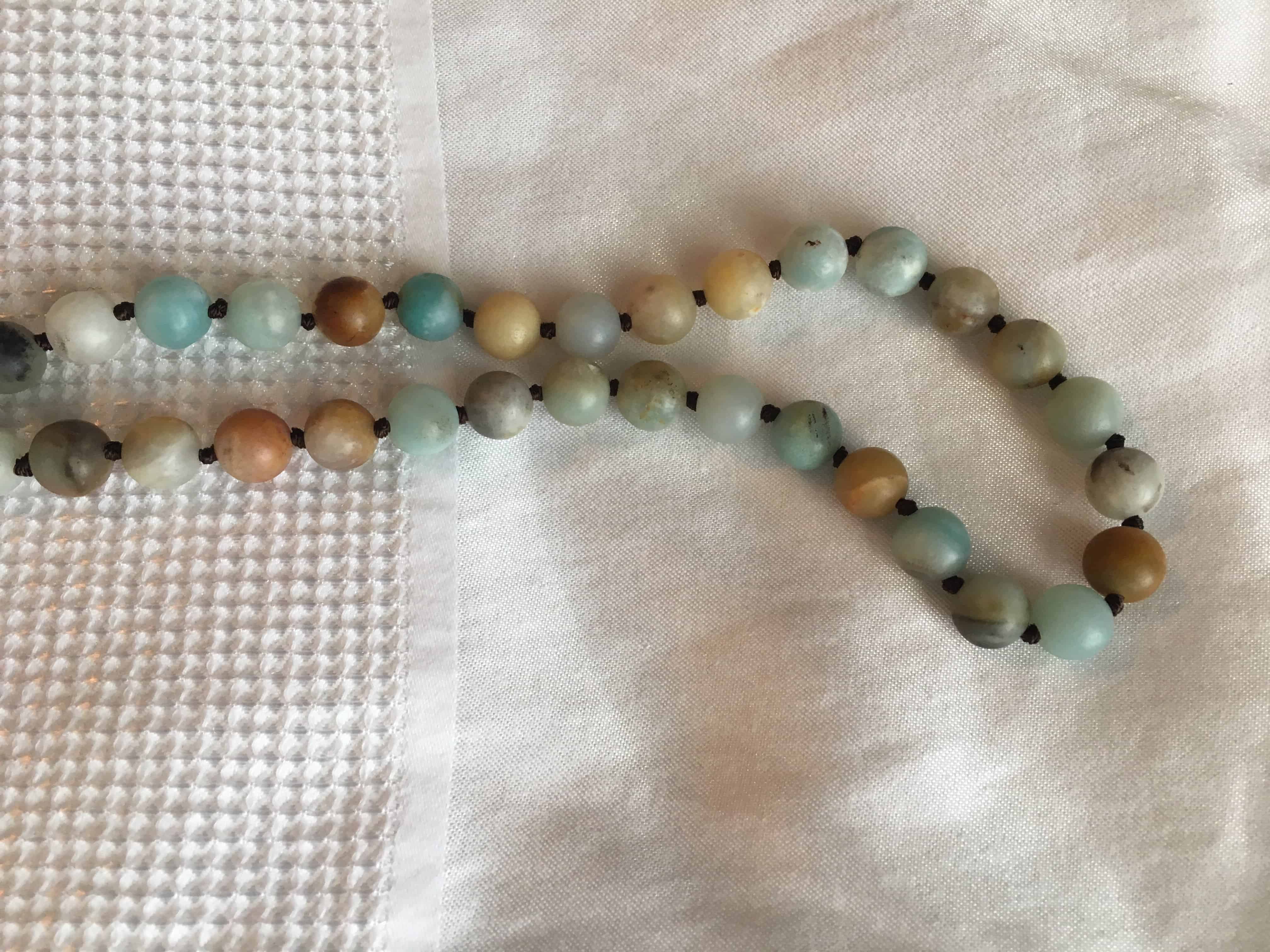 Beauty Tip #16: Get your beauty sleep
Getting your beauty sleep is more than a cliche. This is probably the most important natural beauty tip, but it's one of the hardest to follow. When I don't get proper sleep, it shows immediately on my skin (breakouts, puffiness, even fine lines)! Check out the top tips for a great night's sleep here.
Beauty Tip #17: Wear colors that flatter you
Amazingly, it took me until age 30 to realize which colors look best on me. 70% of my closet is blue, and that's not my most flattering color. Sigh. I have a yellowy/olive skin tone, so I look best in colors with warm undertones. Check out this video by french fashion designer Justine Leconte to find out what colors work best for you.
Beauty Tip #18: Embrace YOUR hair
For the longest time, I doted over long, thick tresses. I wanted to be that girl whose hair reached her waist and looked gorgeous, like this. Then I finally realized, this style does not flatter me. When my hair gets too long, it starts to look thin and stringy. Once I embraced the texture and thickness of MY hair and got an appropriate haircut, I started to get a lot more compliments. Bounce and volume returned to my hair, and I felt more confident being me instead of trying to be someone I'm not.
Related Post: Best Natural Hair Care Tips
Beauty Tip #19: Dress appropriately
Incorporating trends into your wardrobe is great, but trying to look many years younger than you are… not so much. Nobody wants to look matronly, just think twice before shopping in the junior section when you're a mid-lifer.
Also, modesty is always in fashion. Showing too much skin is the opposite of class. When the way you dress reflects how you value yourself, you up your pretty factor big time.
Finally, a post about how to be pretty would not be complete without a quote from the queen of beauty herself, Audrey Hepburn: "For beautiful eyes, look for the good in others. For beautiful lips, speak only words of kindness. And for poise, walk with the knowledge that you are never alone."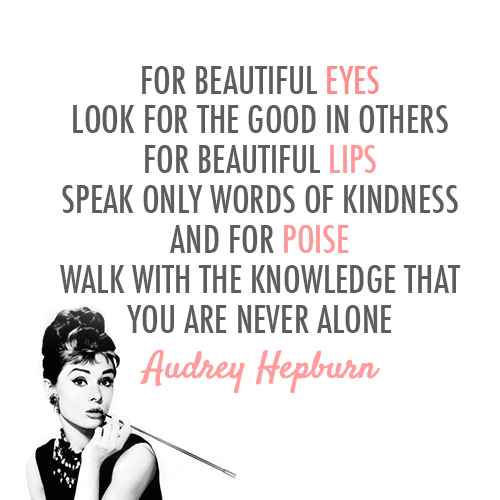 Tell me: what all natural beauty tips would you add to this list?
With Joy,