Do you feel burdened by trying to be everything to your kids, only to crash and burn? Allow me to share my story of how letting go of these expectations of myself set me free in motherhood.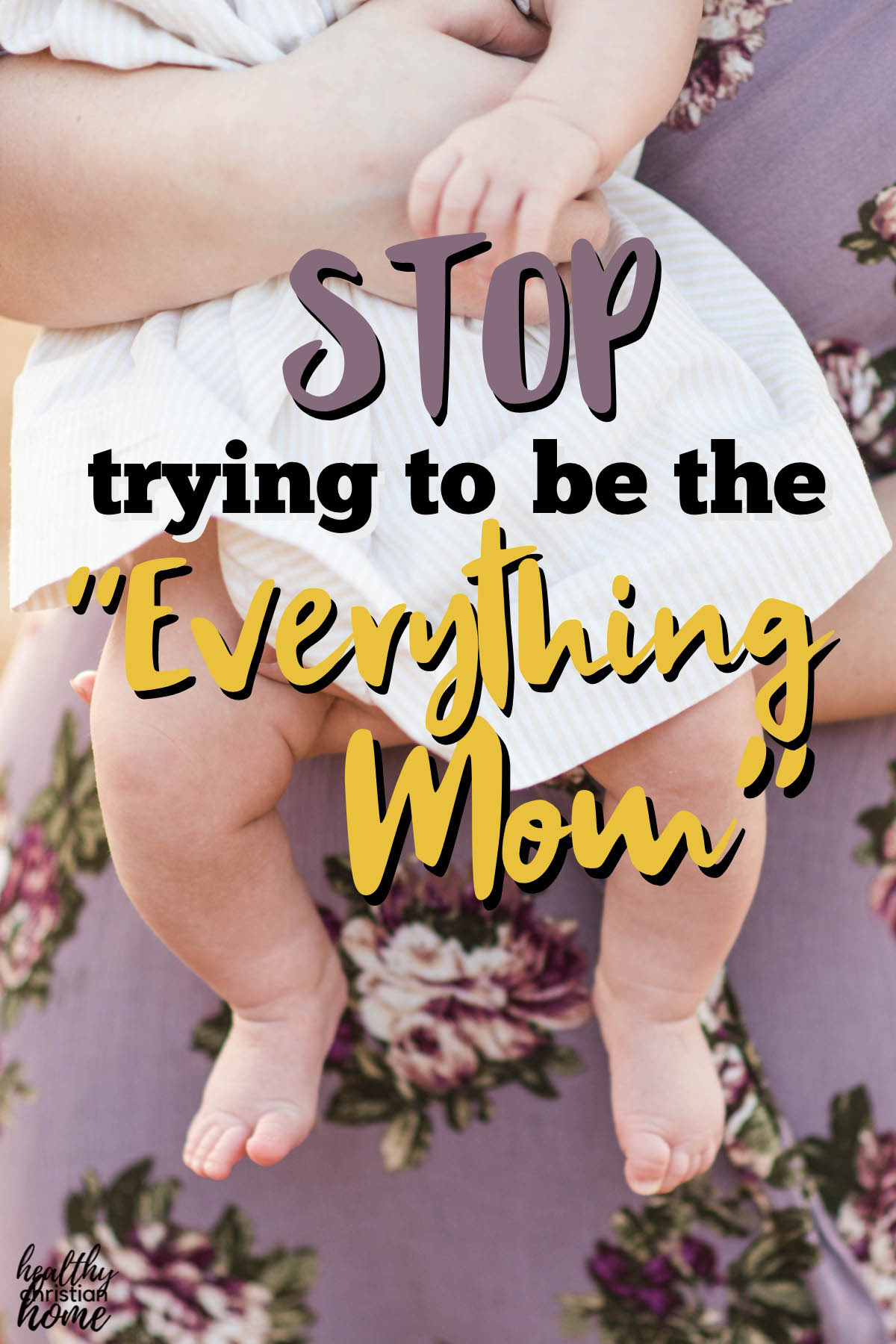 A special thank you to my friend Kristyn Boyett for allowing me to share her words. Kristyn is a homeschool mom to 2 and birth doula, and she shares nature-inspired homeschool ideas on her Instagram account @edelweiss_and_sunshine
When I first became a mom I tried to be the everything, "I can do it all!" mom. It was terrible.
As it turns out, you cannot be all things to all people, let alone your kids. You will crash and burn if you try.
I was struggling, trying to be the all-around mom until one day I listened to a podcast with Cindy Ordo Amoris. In it, she said something along the lines of, "Stop trying to be the mom that bakes cookies if that's not the kind of mom you are." (Wish I would've written down the exact wording.)
I don't know why, but that blew my mind. Why hadn't I thought of that before?!
So, if you're a mom that's trying to be everything… Just stop.
Your kids need you to be the mom that God gave them. Not Susie's mom from down the street.
What kind of mom are you? What are your strengths?
I've discovered that I'm the Adventure Mama and the Hygge Mama.
What I'm NOT: the crafty mama, the party planning mama, the mama that does 5ks with her kids, the mom that takes all the beautiful pictures, or the mom that cares all the time that her children are in matching seersucker outfits.
I AM the adventure mama that can plan a 6 hour trip states away, 30 minutes after the thought strikes her (and we've had some epic adventures). I'm the hygge mom that creates comfort in her home and gives her children food that feeds their souls and their bodies.
It's ok that I'm not the crafty mom or the matchy-party mom, and it's ok that you're not the adventure mom, hygge mom , or _____ mom. You're the mom that your kids need, and you need to lean into that with all you have!
Don't let other moms' Instagram pictures persuade you otherwise. It's a lie straight from the devil to keep you from being the mom that you need to be.
Life is too short to be doing that junk.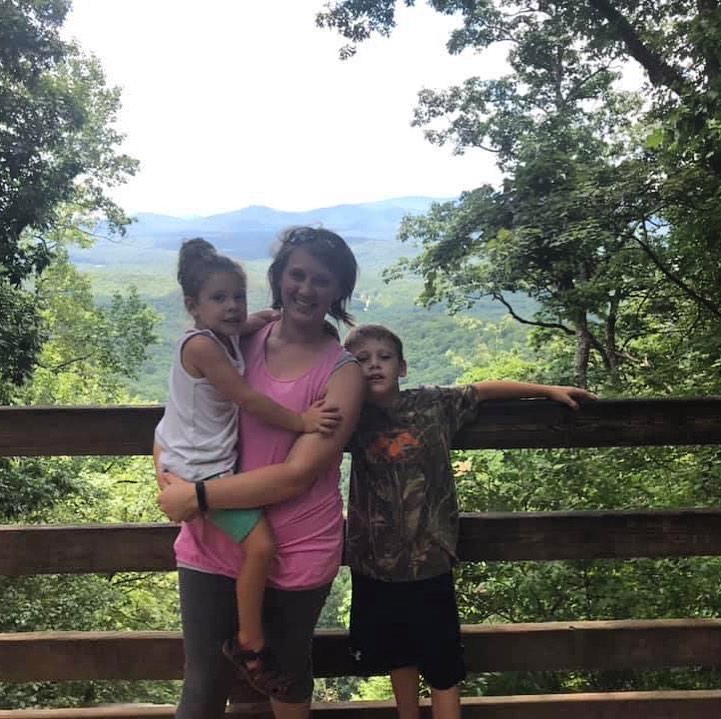 * The photo quality here is terrible, but I love it so much. Before we moved to Colorado I mostly went on adventures without Brian because of his work schedule. I was on an adventure by myself and a sweet, older, homeschool mom stopped me and said, "Can I take your picture with your kids? I know you homeschool because you're out in the middle of the day and I know nobody ever takes a mom's picture."
Embracing Who God Made You to Be as a Mother
I wish that I could give you a list of physical things that you can run out and buy to help you on this journey of being mentally healthy and letting go of being the "everything" in your children's lives.
Or, even a checklist that you can mark and, at the end of, know for a fact that you are "over it."
But, as we all know, that's not the way of heart change, and God is not a God of checklists. He is a fine-tuner of heartstrings, and that takes time.
That being said: here are some steps you can take for turning your heart towards a positive change. And little by little, the more diligent you are, the better you will get at thinking the right thoughts and whittling away the "extra" from your life.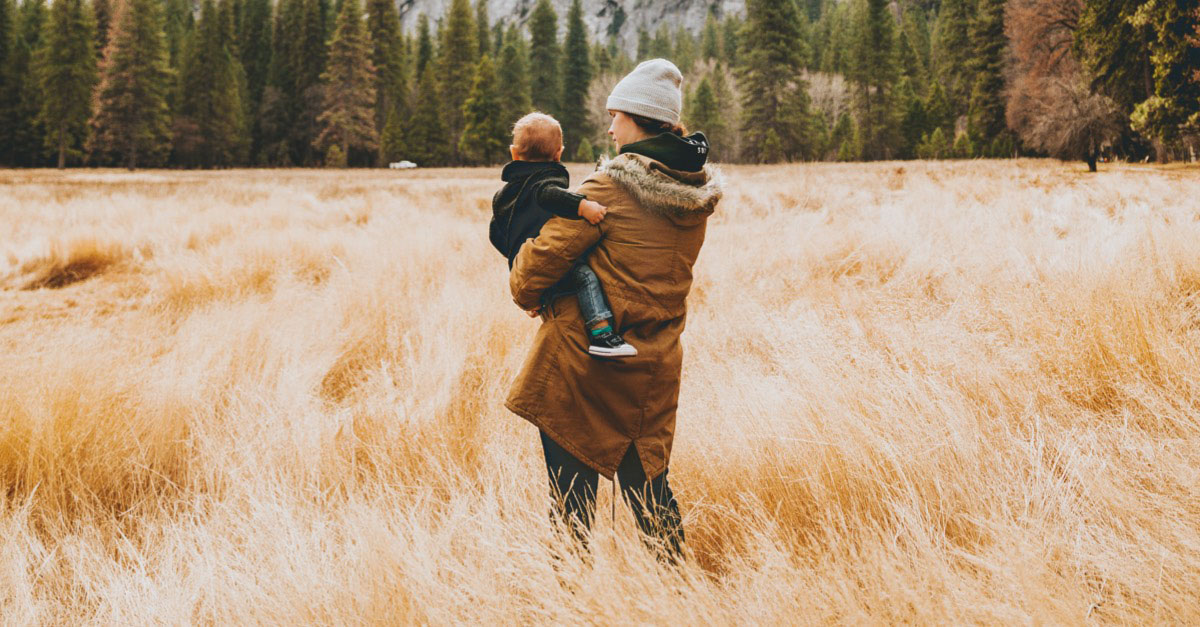 Steps to Loosen the Grip of Needing to Be the Everything Mom
1. Admit you have a problem
Admit that you really do have a problem in this area – and, let me tell you, we all have a problem in this area.
Start by recognizing that only God can truly be all things to all people. Only He is "Omni" anything. We are not God, therefore, we can let go of the pressure to be that presence in our children's lives.
2. Pray & write down what you struggle with
Satan wants to use anything he can to eat up the time you have with your children at home. And he's absolutely using our God complex of being the "Omni" mom in our motherhood as a tool to keep you from resting in the peace of knowing who God made you to be in your children's lives.
So, step 2 is to pray and then make a list of ways you are trying to extend yourself beyond what your personality is.
For example: I tried so hard to be the crafty mom and the mom that DIY-ed my kids birthday parties. I actually really hated both of those things, but for some reason, I felt as if I "should" be doing them because everybody else was.
I know, it sounds stupid now. But, I've moved on and freed myself from the chains of conformity in those areas. I now buy a store-bought cake and dollar bin party favors.
3. Recognize your unique gifts & nurture them
In the process of step 2 you started recognizing the gifts that make you unique + the things you love doing that you bring to the table as a mom.
They are the things that God is using in your child's life to shape them to be the people He will call them to be.
Write these gifts down. Also note what ways you can expand upon those gifts when mothering your children.
Example: If you're the baking mom, think of the ways you have used this to show your children you love them, ministered to them, or reached their hearts by spending time in the kitchen together (that may have been lost if you were trying to cram in being adventure mom or party mom).
Or, if you're the adventure mom, you can think of the ways you've taught/can teach your children to have joy in the everyday adventures because you seize the moment.
None of this means that you never ever dip into the other realms, it just means the majority of your time is focused on the things you do best.
We only have 24 hours, mamas. Use them wisely.
Have you ever tried to be the "everything mom" and experienced burnout?
PIN IT!