Does your child prefer being indoors, staring at a screen? Try these 5 wonderfully fun nature for kids activities to help them love the great outdoors again!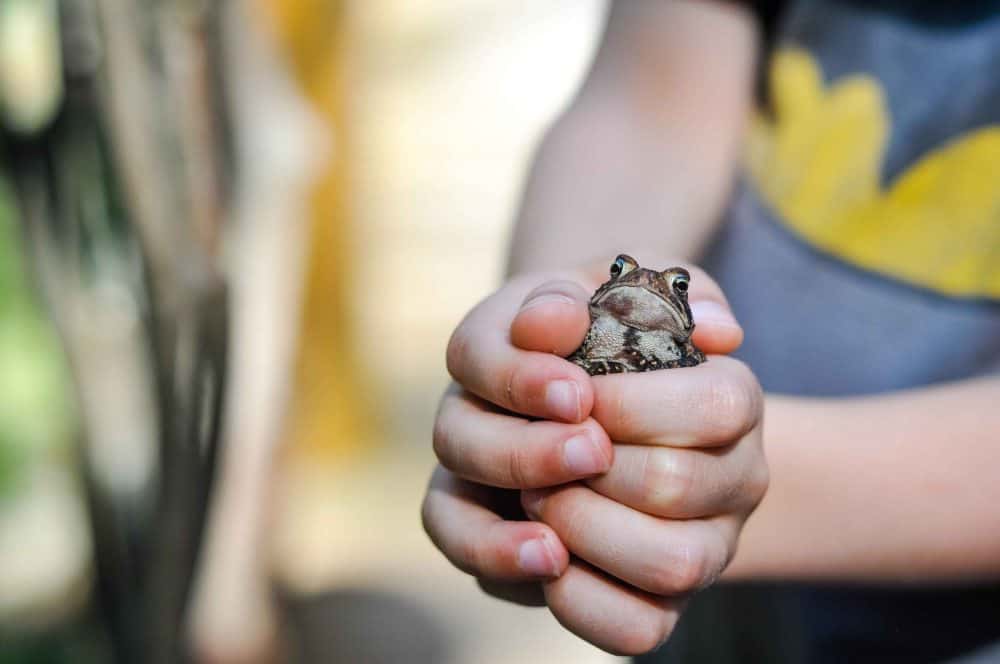 Our children are the first generation to live in the shadow of nature deficit disorder. This term was coined by author Richard Louv of Last Child in the Woods and is a problem we must actively fight against for our kids! The importance of nature in child development cannot be understated. 
As much as I want my kids to be "outdoorsy" and spend every spare moment playing outside, the truth is that I allow screen time to seep into the fabric of our lives way too often. Whether they're begging to play a game or I just need some peace and quiet, screen time happens and eventually becomes addictive. 
Can you relate?
That's why intentionality is key for creating time to connect with nature. And the truth is, adults need it just as much as kids!
Family vacations are the perfect time put down the devices and get grounded in God's creation again, creating habits that will continue with your family throughout the year.
This post is sponsored by American Patriot Getaways. All opinions are 100% my own.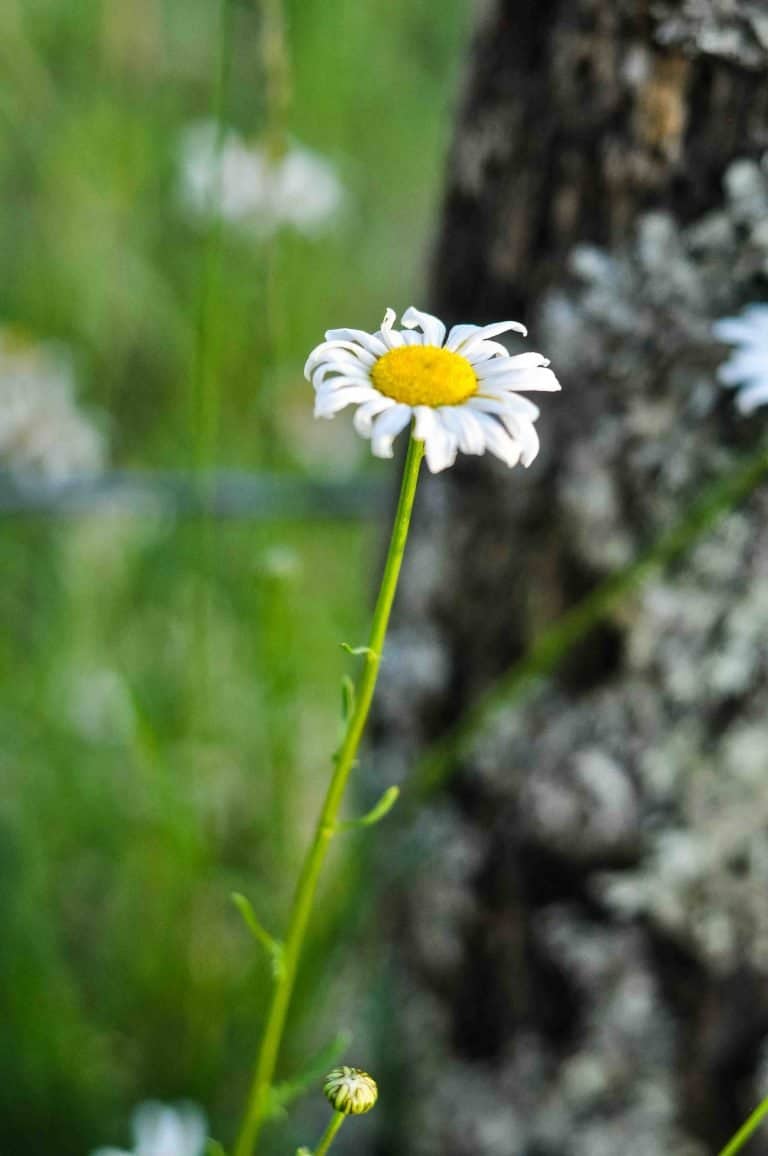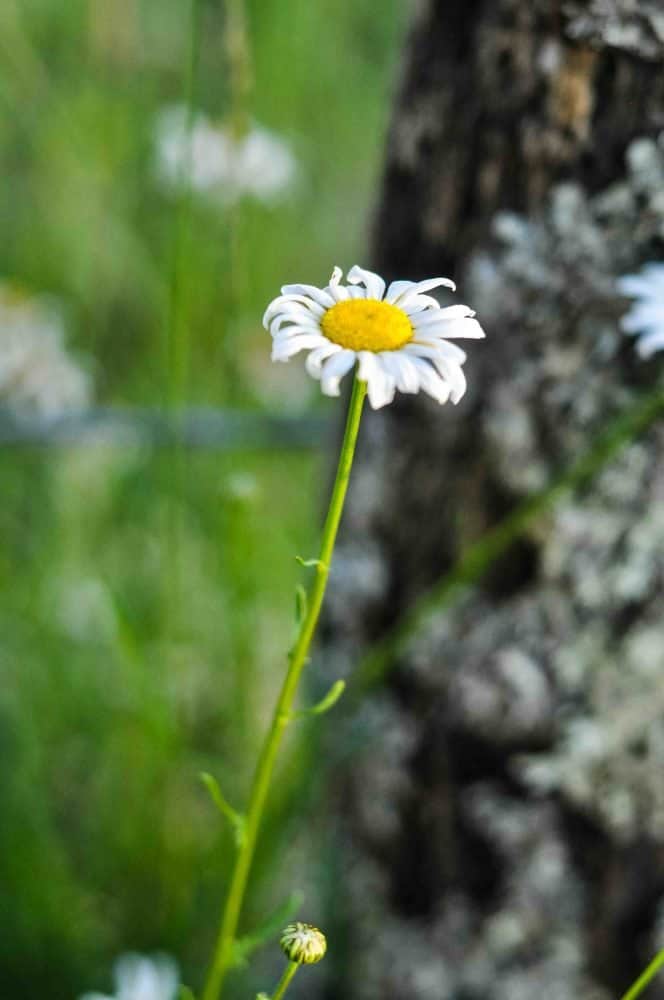 5 Nature for Kids Activities to Raise Outdoorsy Kids
To inspire you to get outside more, I'm sharing 5 simple ideas to encourage a love for nature in your kids. We're still in a daze from our adventure in the Great Smoky Mountains (Gatlinburg, Tennessee) last week, which provided the ideal setting for all the nature for kids activities below!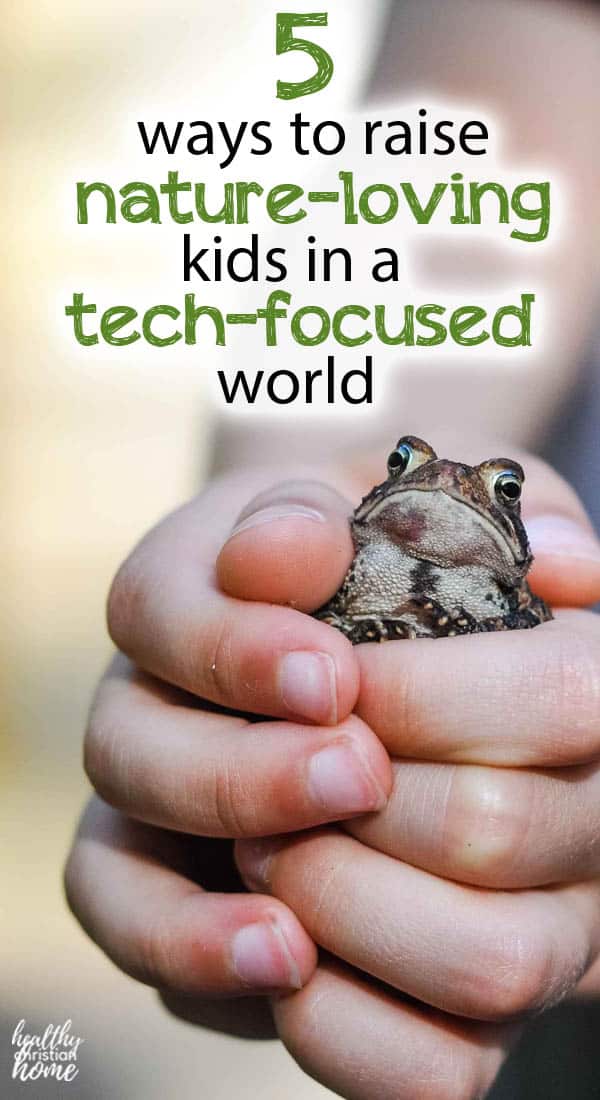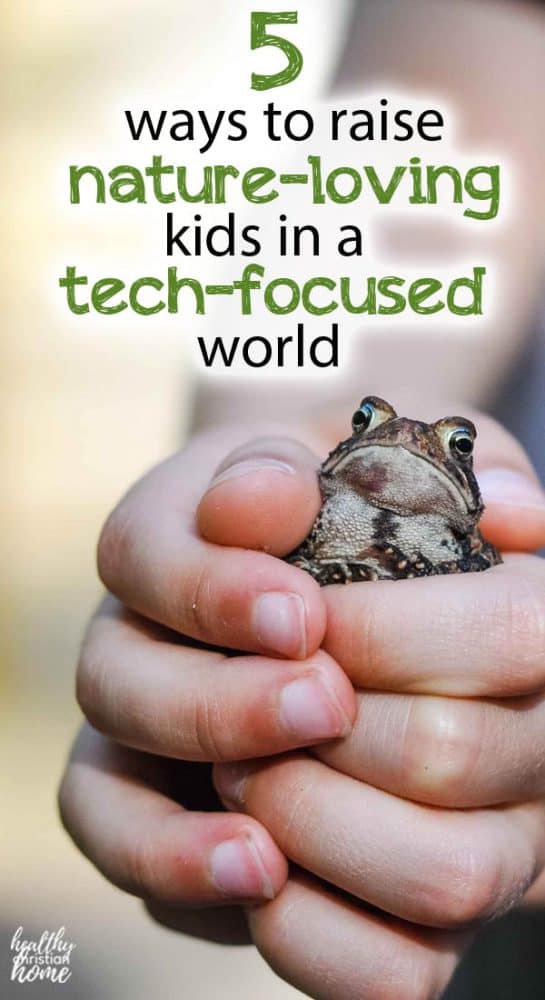 1. Get hands-on with God's creatures.
There's something about wildlife that helps kids make personal connections with the world. It makes them braver and they simply come alive while interacting with these creatures! Here are just a few of the critters our boys were able to get up-close-and-personal with this week.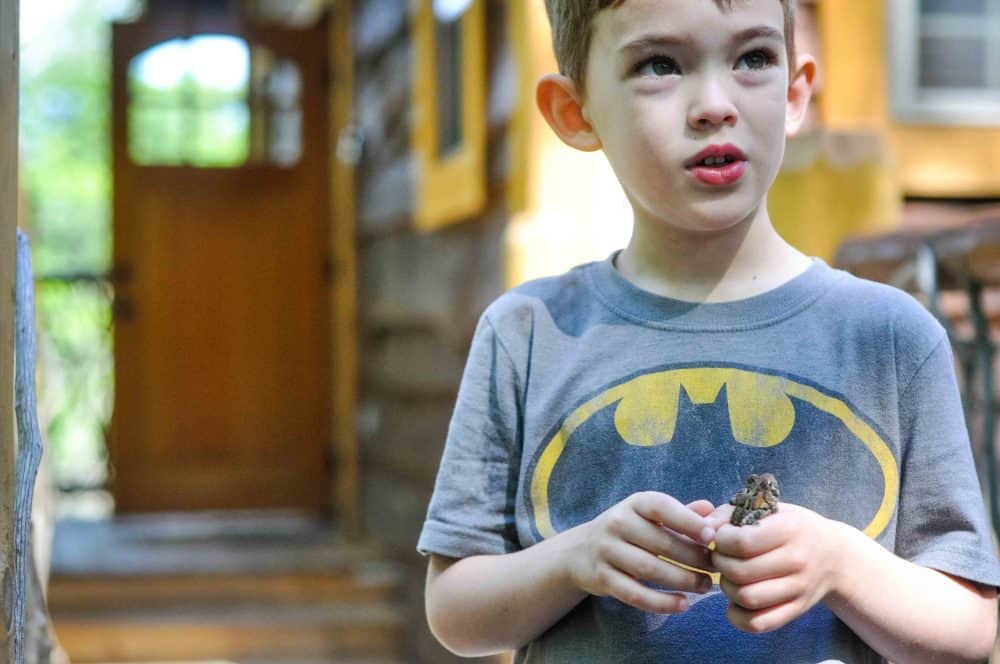 Disclaimer: Make sure your kids know never to touch a snake without an adult! And even after your husband says it's a harmless corn snake, question him incessantly (LOL) 😉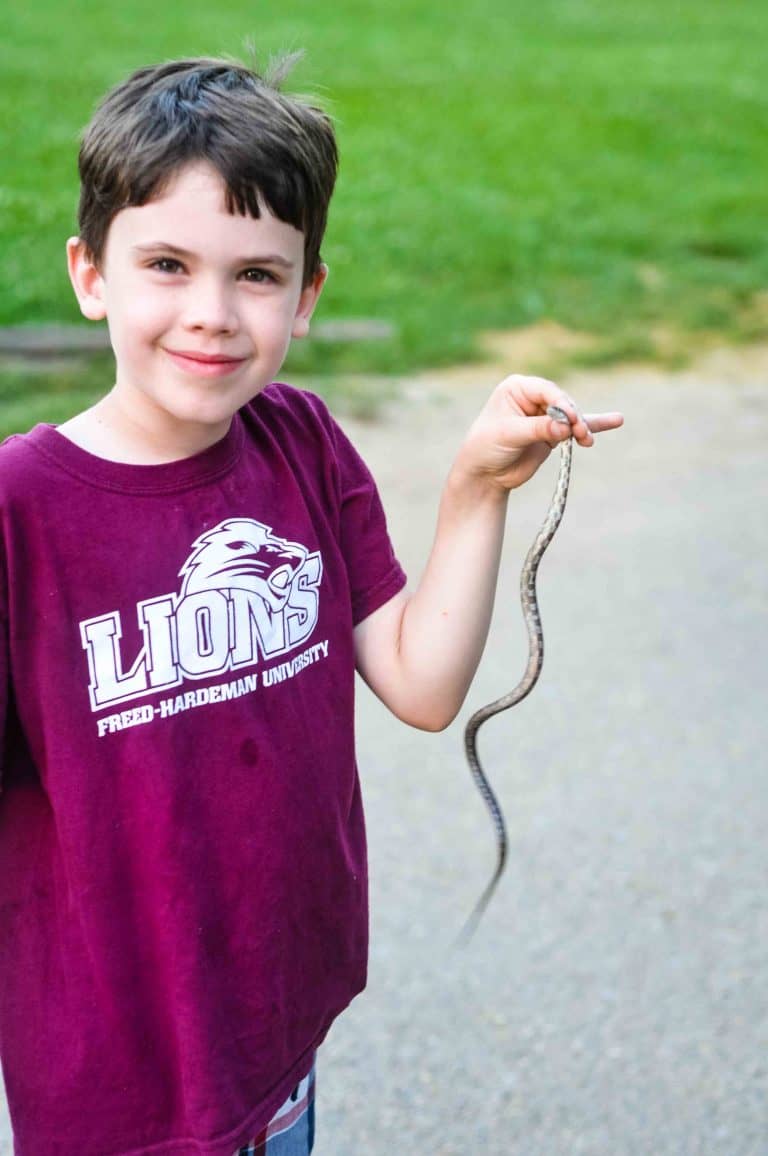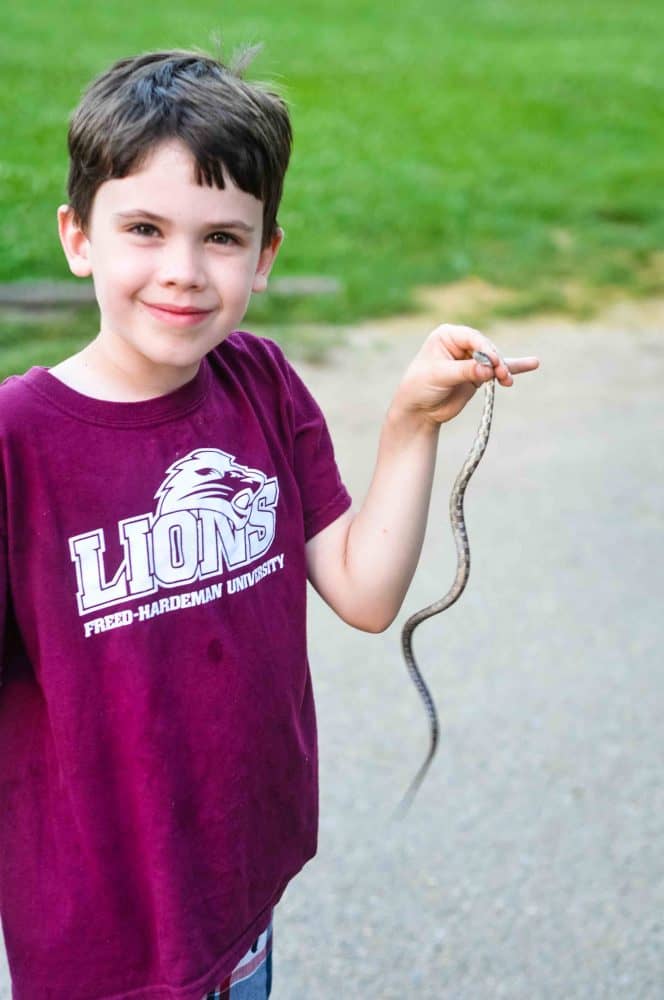 Isn't this rose maple moth just the most breathtaking little thing? I call it a cotton candy moth.

2. Go for a hike!
Being situated so near the Great Smoky Mountains National Park provided endless opportunities for hiking next to its gentle rivers and streams.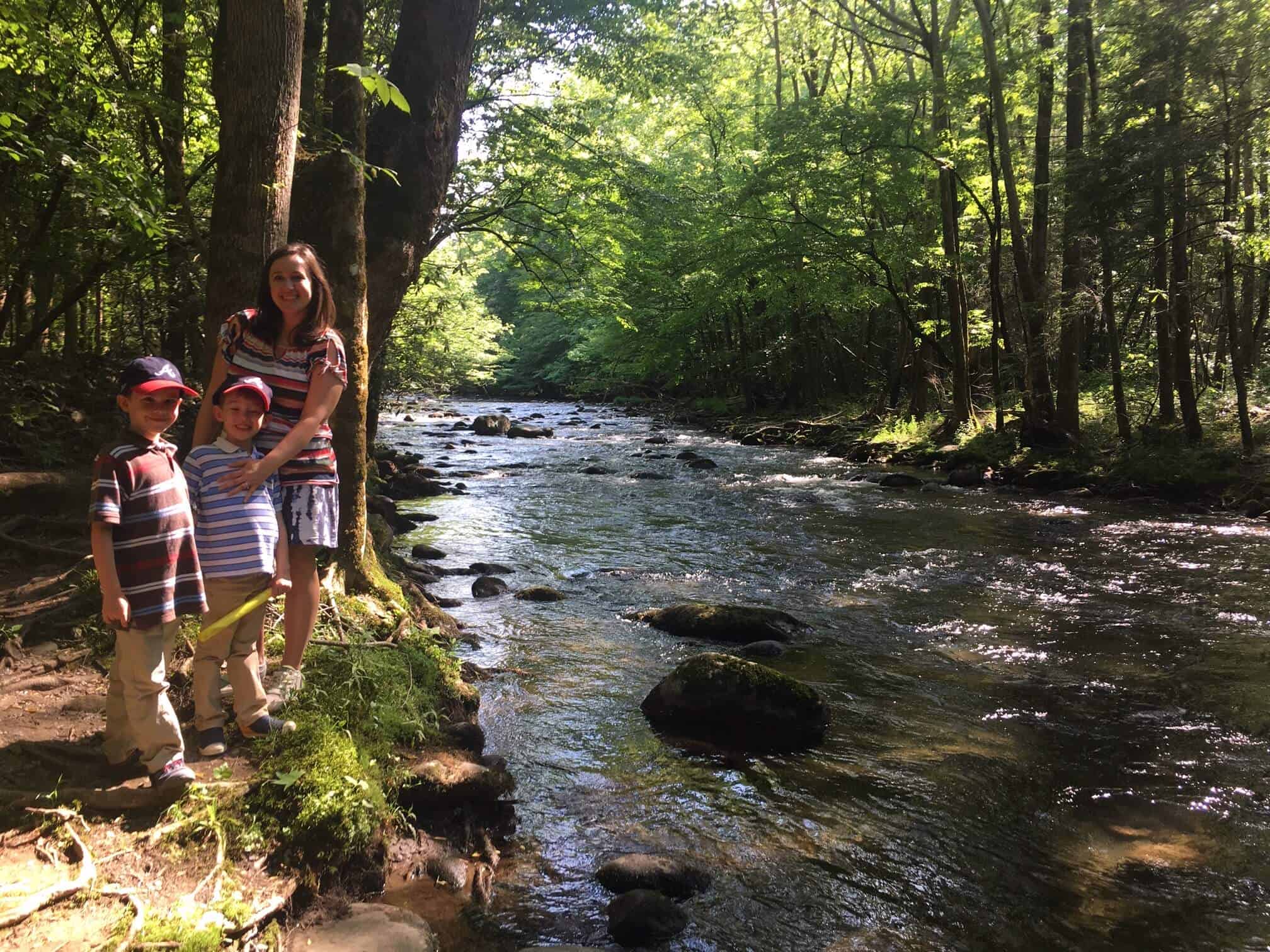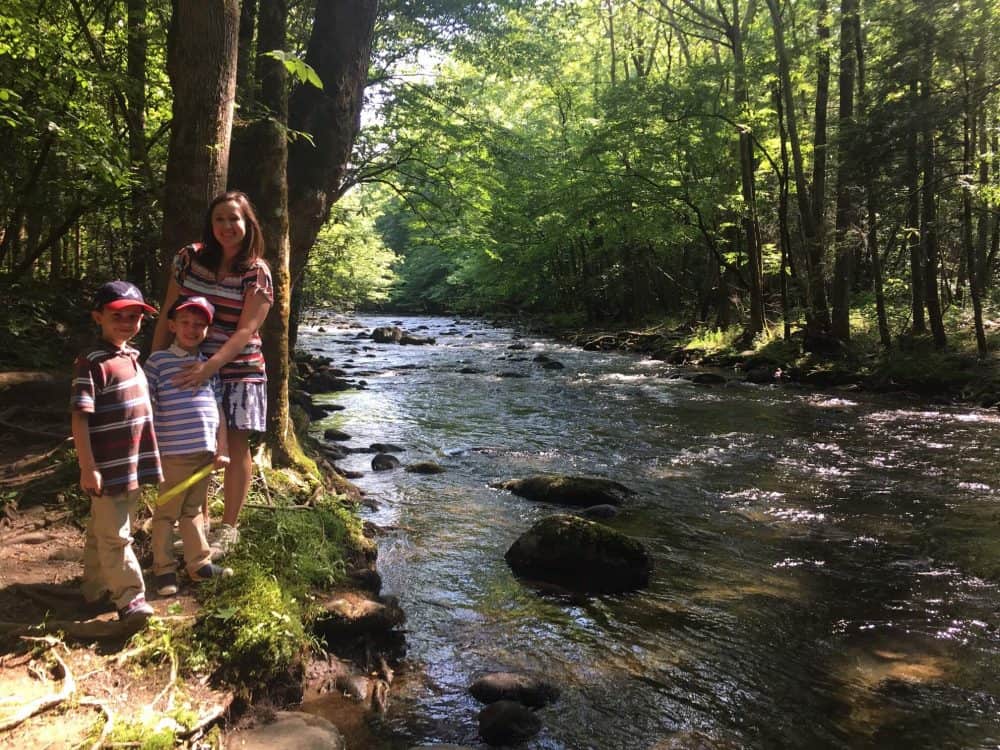 Wherever you are, you can find easy, moderate, or strenuous hikes on trails.com. Simply select your state and it will show you all the best trails to explore.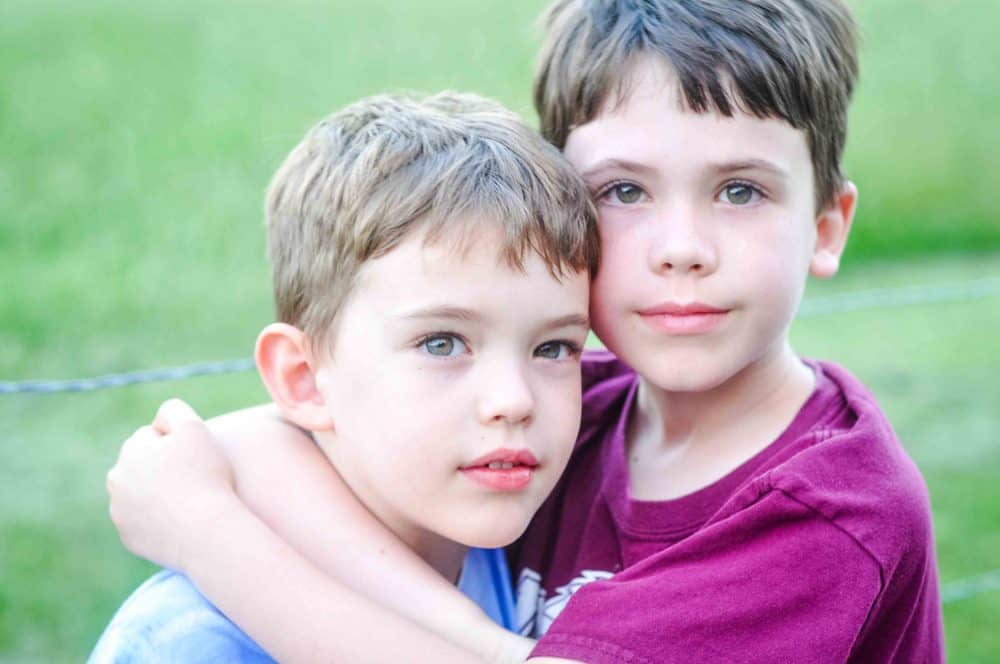 3. Go for a drive and keep a list of of the scenery and creatures you find! 
What could be more educational than exploring wildlife and stunning vistas from your very own car?
The most memorable moment of our trip was driving to Cades Cove on a whim one evening. There are no words to describe its beauty. Rolling rivers, jaw-dropping mountain views, abundant wildlife and preserved homesteads encompassed the countryside. Absolutely magical!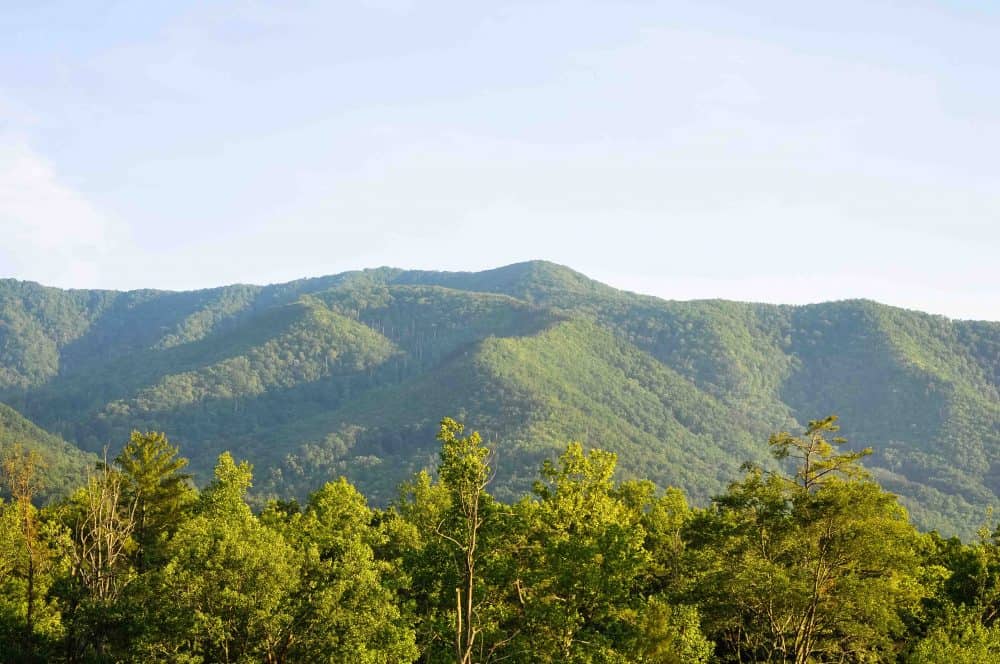 In one car trip we saw a coyote-fox mix, a field of horses, multiple deer, and more twinkling fireflies than I've ever seen in my entire life. The whole field was ablaze with them! We dubbed it "God's glitter."
There was even a bear-cub, but so many people crowded around that we weren't able to see it, and it got away.
Below are a few of the creatures we were blessed to capture on camera.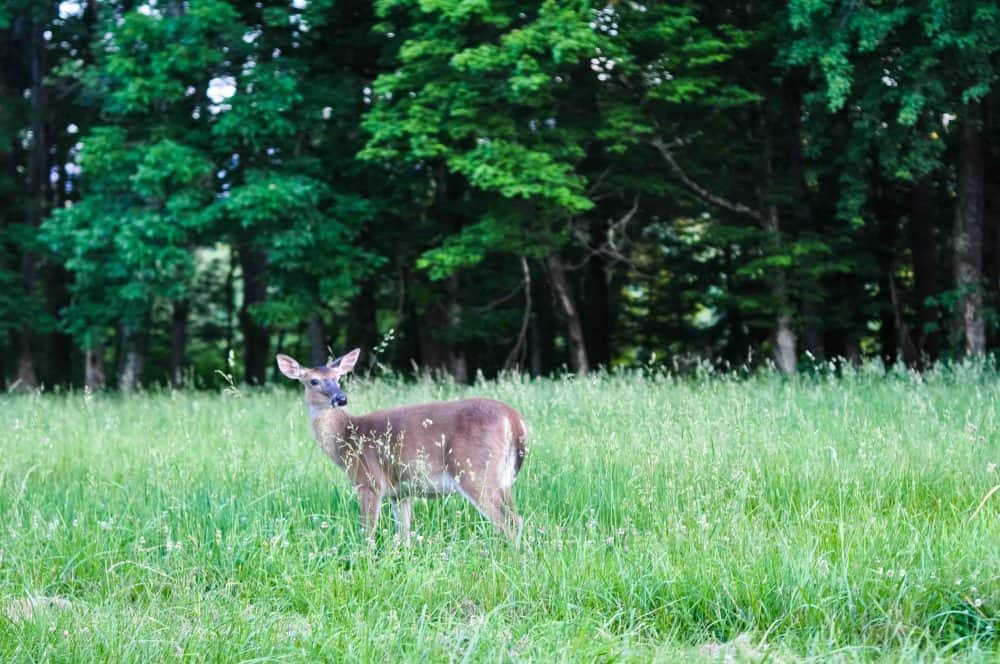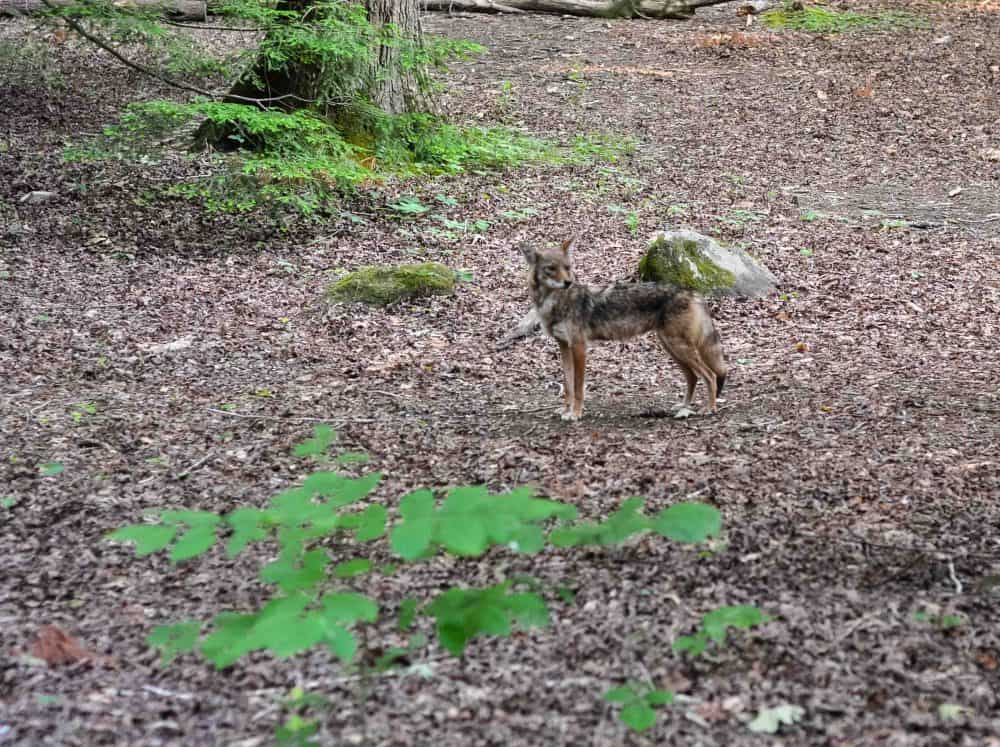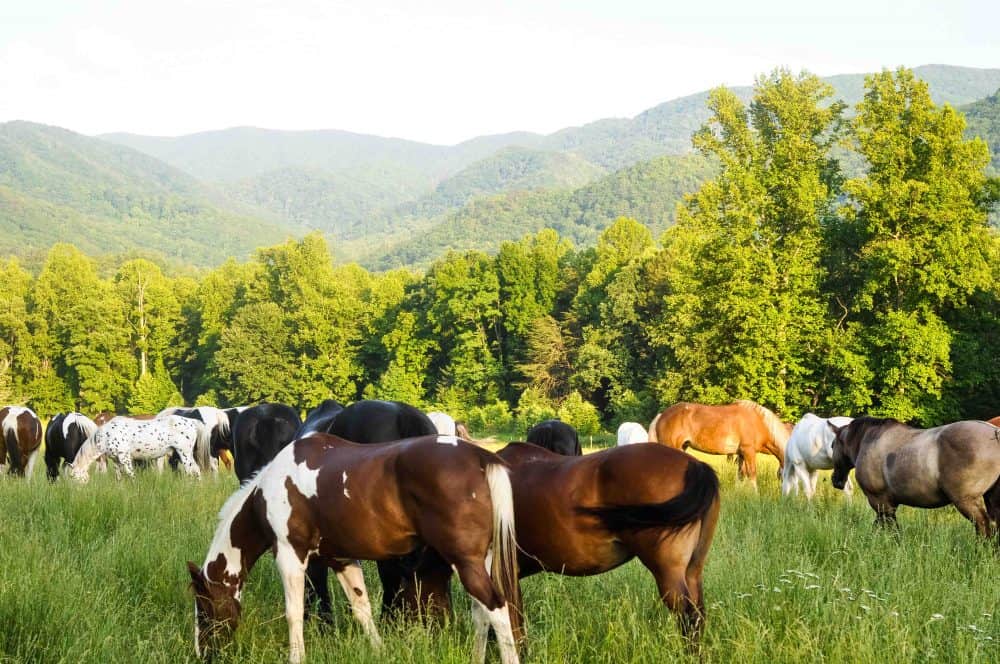 In fact, the boys loved our adventure so much, they decided to create a work of art this summer including everything they found on the drive.
What country roads will you explore with your kids?
4. Eat a picnic lunch.
Picnics are one of the easiest ways to connect with nature for kids. This is also a great way to save money on vacation  – we found the meals much more memorable and fun than a restaurant, too!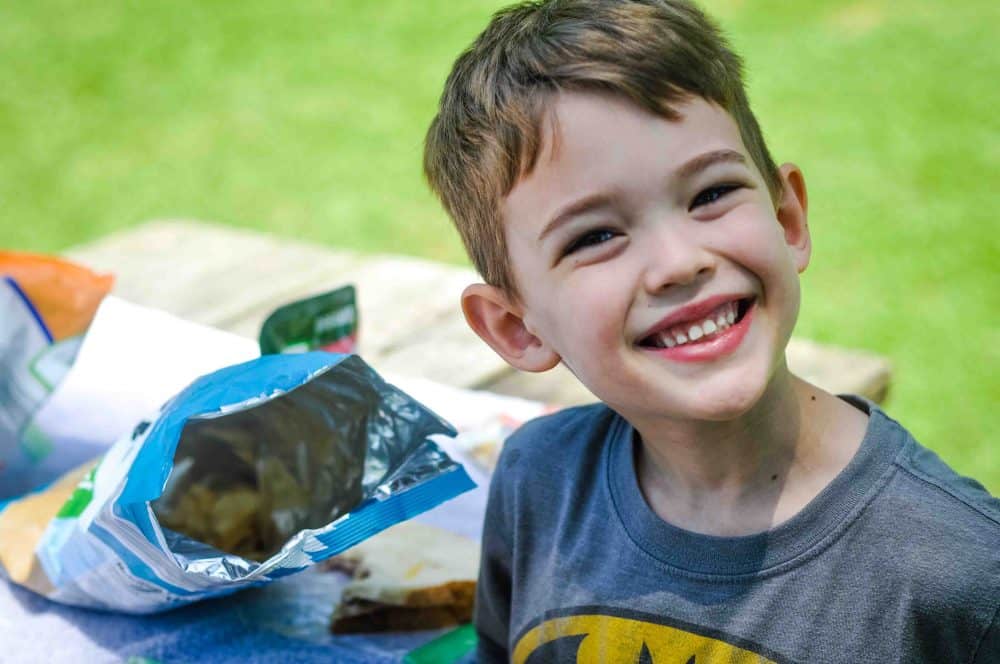 How else could you watch family of baby ducks while munching on a sandwich?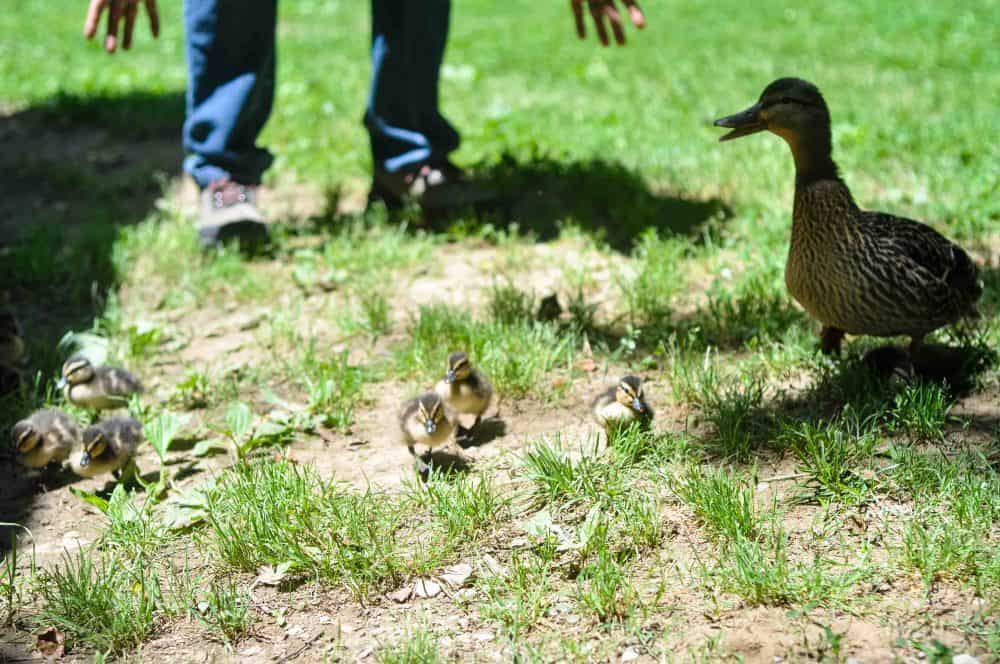 Read next: Picnic Ideas for Lasting Family Memories
5. Stay in a cabin or remote spot out in the "middle of nowhere."
Last but not least, one of the best ways to discover nature with your kids is to stay somewhere special, OFF the beaten path!
It's a little tough to experience all nature has to offer when you're surrounded by pavement and tourist shops, so we fell head-over-heels for this whimsical treehouse cabin on the side of the mountain.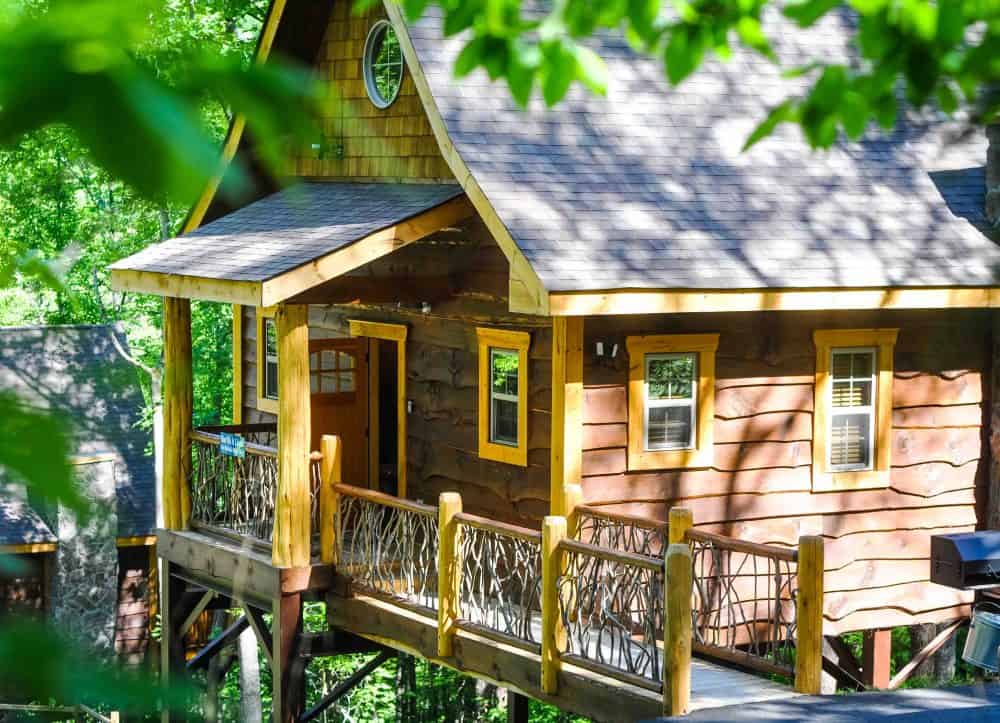 Tucked away and surrounded by trees, the cabin definitely wasn't lacking in privacy, either! We loved how quiet it was and felt immediately relaxed upon arrival.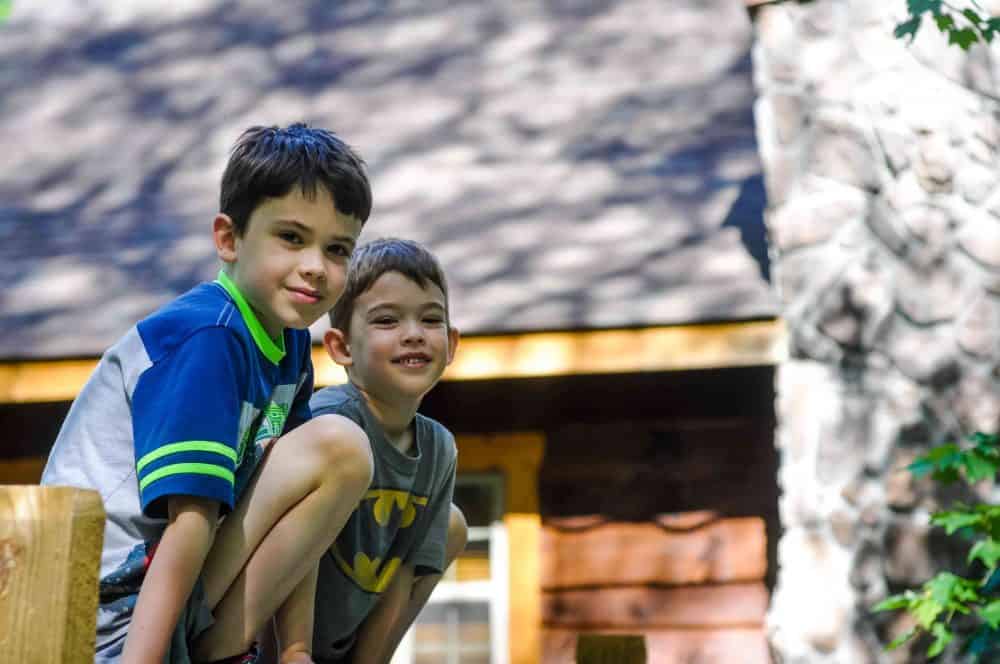 It was so tucked away, in fact, that we had a little trouble finding it at first (ha!). But, the staff at American Patriot Getaways was so kind and helpful in directing us there over the phone. They patiently explained our route every step of the way!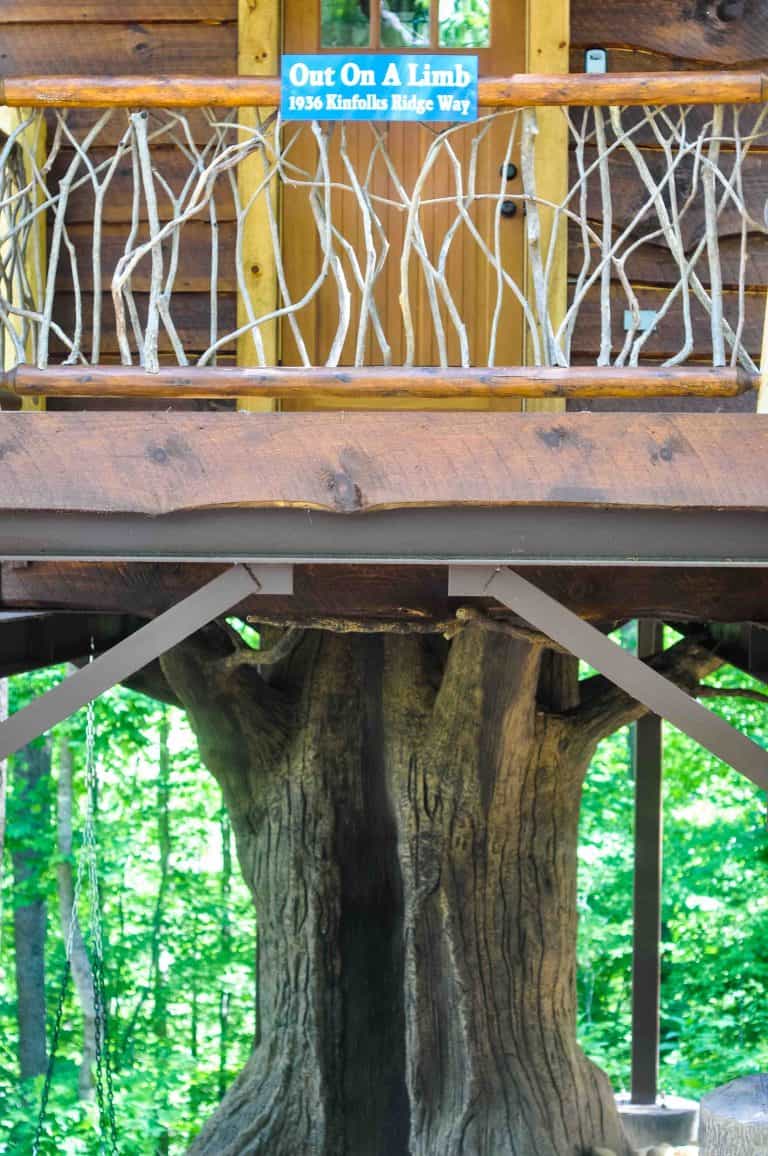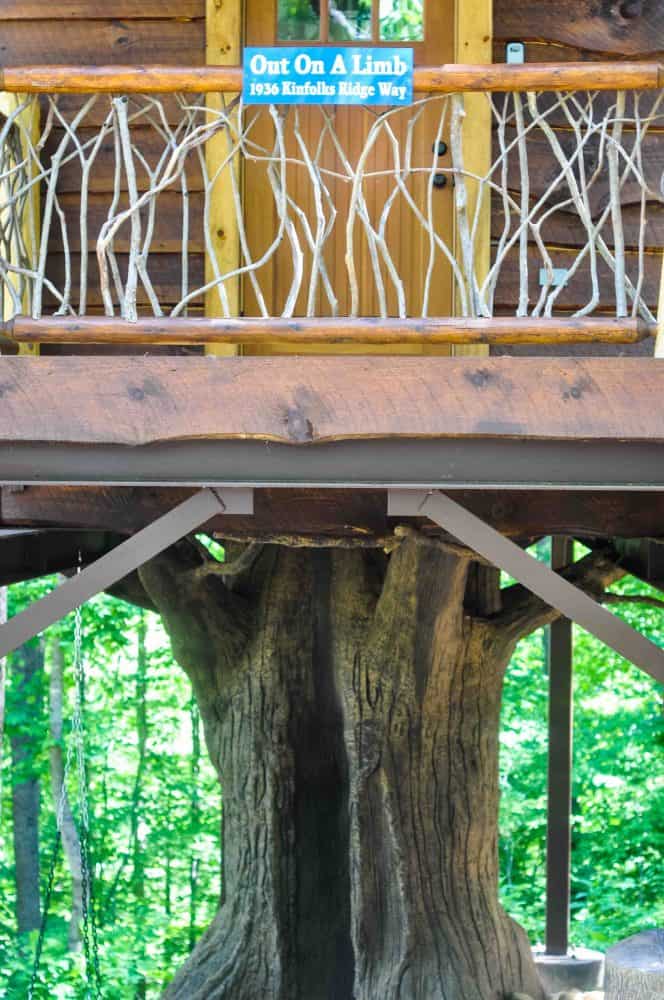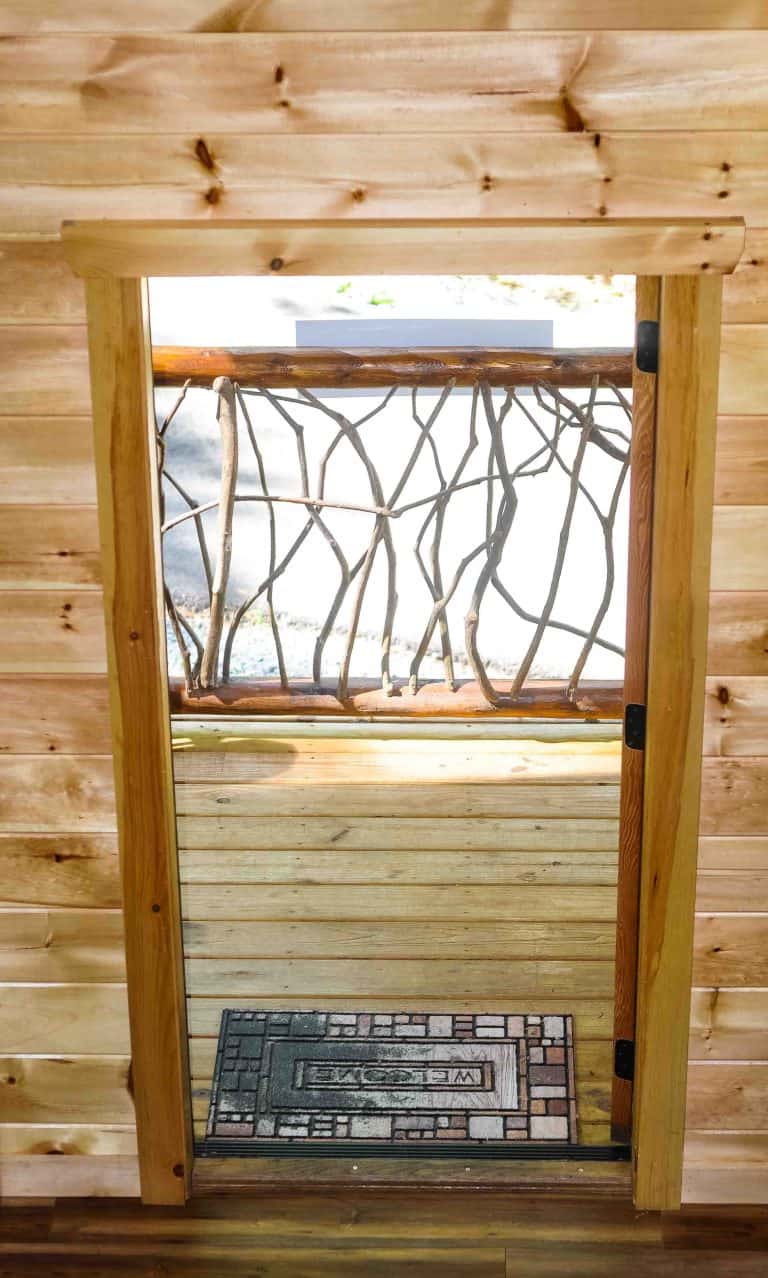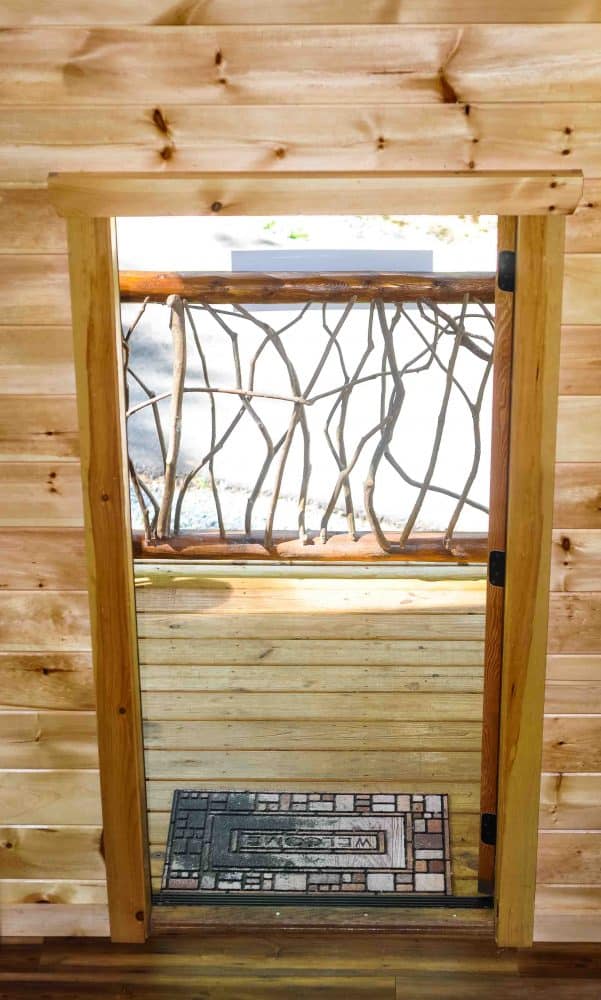 Our gorgeous cabin felt just like home and had everything we needed for a quiet family getaway. We had a blast cooking dinner each night in our full size kitchen and loved relaxing in the hot tub afterwards. Our boys' favorite part was climbing the winding steps to their own little treehouse loft – the coziest of cozy spots!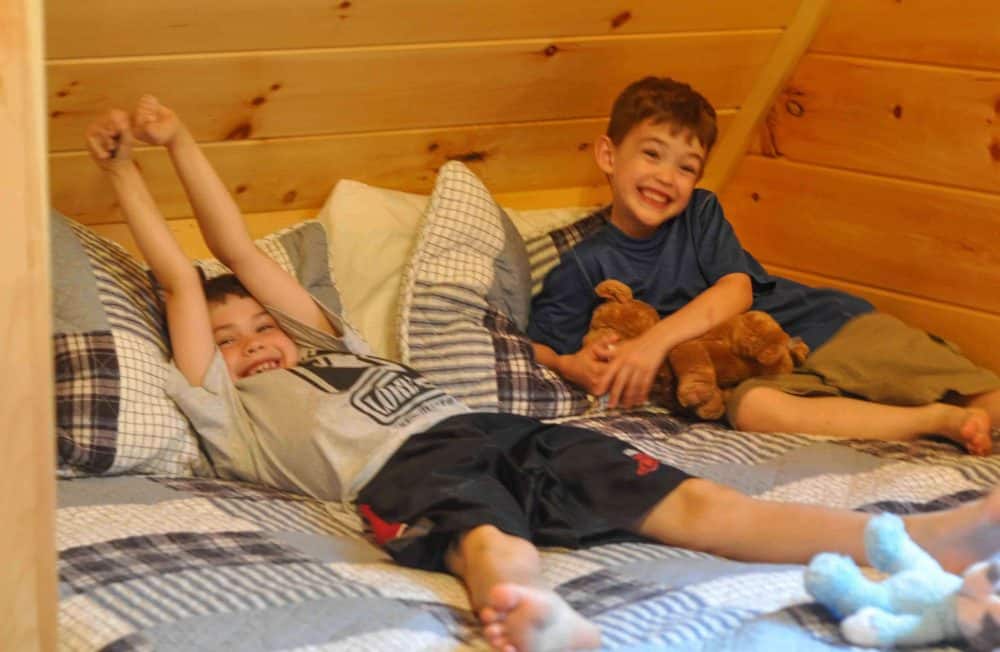 American Patriot Getaways manages over 300 amazing cabins in the Pigeon Forge and Gatlinburg, Tennessee area. Their family-friendly prices and wonderful customer service make them the perfect choice for your nature-focused vacation.
Their motto is "creating guests for life by providing the experience of a lifetime for our guests," and our family definitely attests to the truth of this statement! Check them out on their website, Facebook page, or on Instagram.
How will you intentionally create outdoor memories with your kids this summer? I'd love to hear your ideas in the comments!
PIN IT!