This adrenal cocktail is a non-alcoholic nourishing drink which is perfect for stress relief, providing a natural energy boost. Filled with whole food vitamin C and minerals like potassium and sodium, it's filled with electrolytes and is a great mid-morning or afternoon pick-me-up.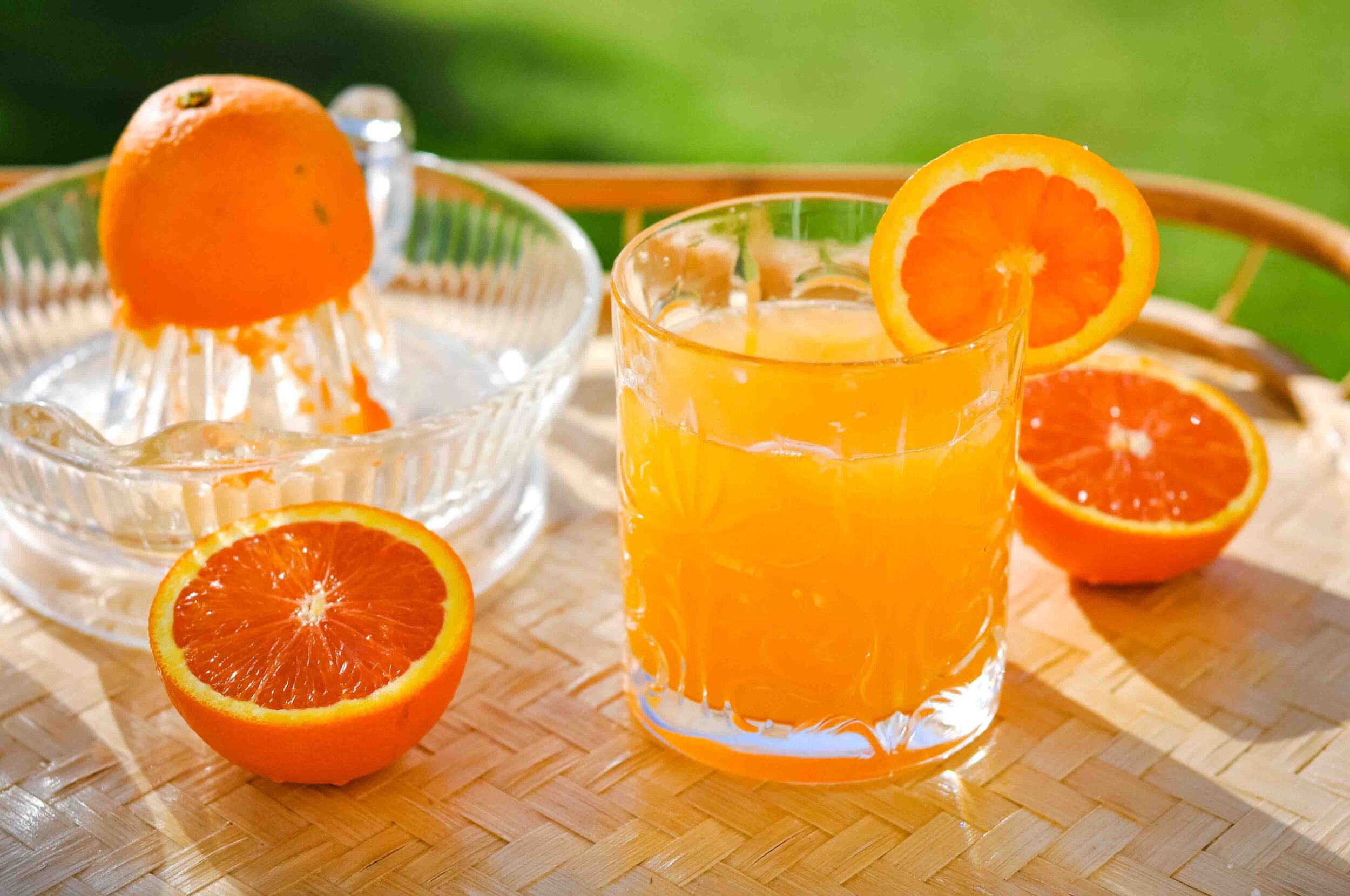 What are the adrenals?
The adrenals are small hormone glands which sit on top of the kidneys. They are responsible for many jobs in our body – from blood sugar balance, to producing hormones, to helping the immune system, and most importantly, responding to stress by making cortisol.
If you've been under a significant amount of stress for a long period of time, your adrenals can start to function less optimally – a situation commonly known as adrenal fatigue.
Although the mainstream medical world doesn't officially recognize adrenal fatigue as a diagnosis (it only recognizes full adrenal failure, known as Addison's), low adrenal function has been documented in medical literature since the 1800s.
Other organs and glands are known to under-perform in the body (such as hypothyroidism), and similarly, the adrenals can start to have issues after periods of prolonged stress. Common symptoms include midday fatigue, sleep issues, anxiety, weight gain around the midsection, and more.
If you are experiencing significant fatigue or other issues I recommend seeing a functional medical practitioner to get to the root. A saliva cortisol test can show what is really going on with your adrenals' ability to produce cortisol.
If you suspect you might have adrenal fatigue, I highly recommend this article 20 Steps to Heal From Adrenal Fatigue Naturally, or the Adrenal Balance course from Carrie Vitt at Deliciously Organic.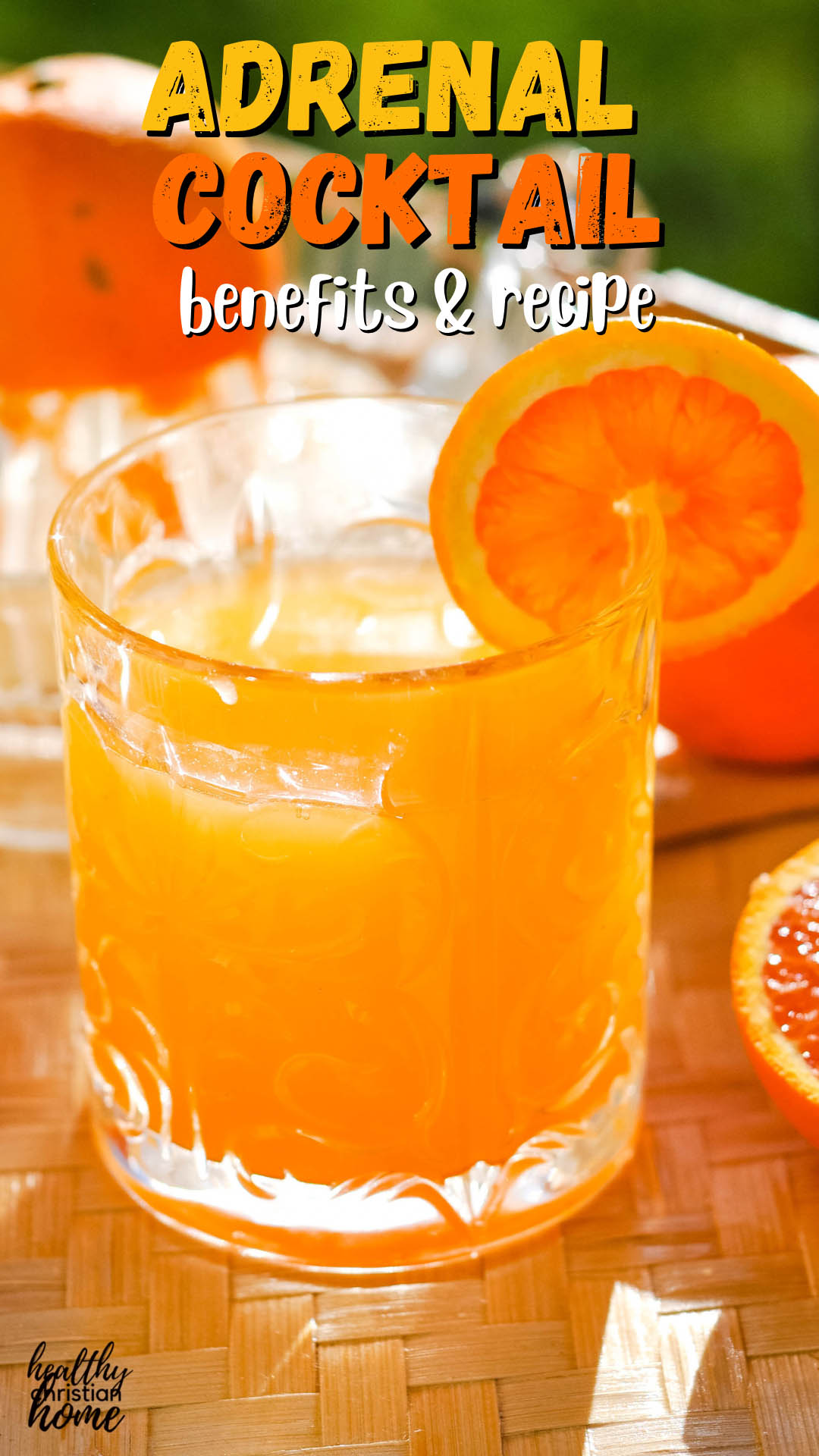 What's an adrenal cocktail?
One great way to support your body if you have adrenal fatigue, or if you're just stressed in general, is the adrenal cocktail. I'm not sure how it got word "cocktail" in its name, since this drink is actually non-alcoholic. I suppose "mocktail" would be a better description.
Regardless, the adrenal cocktail is basically just fresh citrus juice with added minerals. There are many ways to make it, but I will provide the basic recipe below. It is filled with vitamin C, sodium, potassium, and electrolytes – all very important when you are dealing with stress or feeling run down.
What are the benefits of an adrenal cocktail? Does the adrenal cocktail work?
If you are feeling generally fatigued quite often, then there's a good chance your adrenals are under some amount of strain. When stressed, we burn through minerals at a faster rate. Also, the adrenals need extra vitamin C, sodium, and potassium to function optimally.
The adrenal cocktail is safe for anyone in a stressful season and provides extra nutrients to the body, but it's not a cure-all. It works best if you also practice healthy lifestyle choices like eating a nutrient dense diet, getting enough sleep, and spending plenty of time outdoors.
But adding a mid-morning or mid-afternoon adrenal cocktail is also a great addition to your healthy lifestyle routine!
Anecdotally, my energy has improved somewhat and my mid-morning energy crash is less severe since I started drinking adrenal cocktails.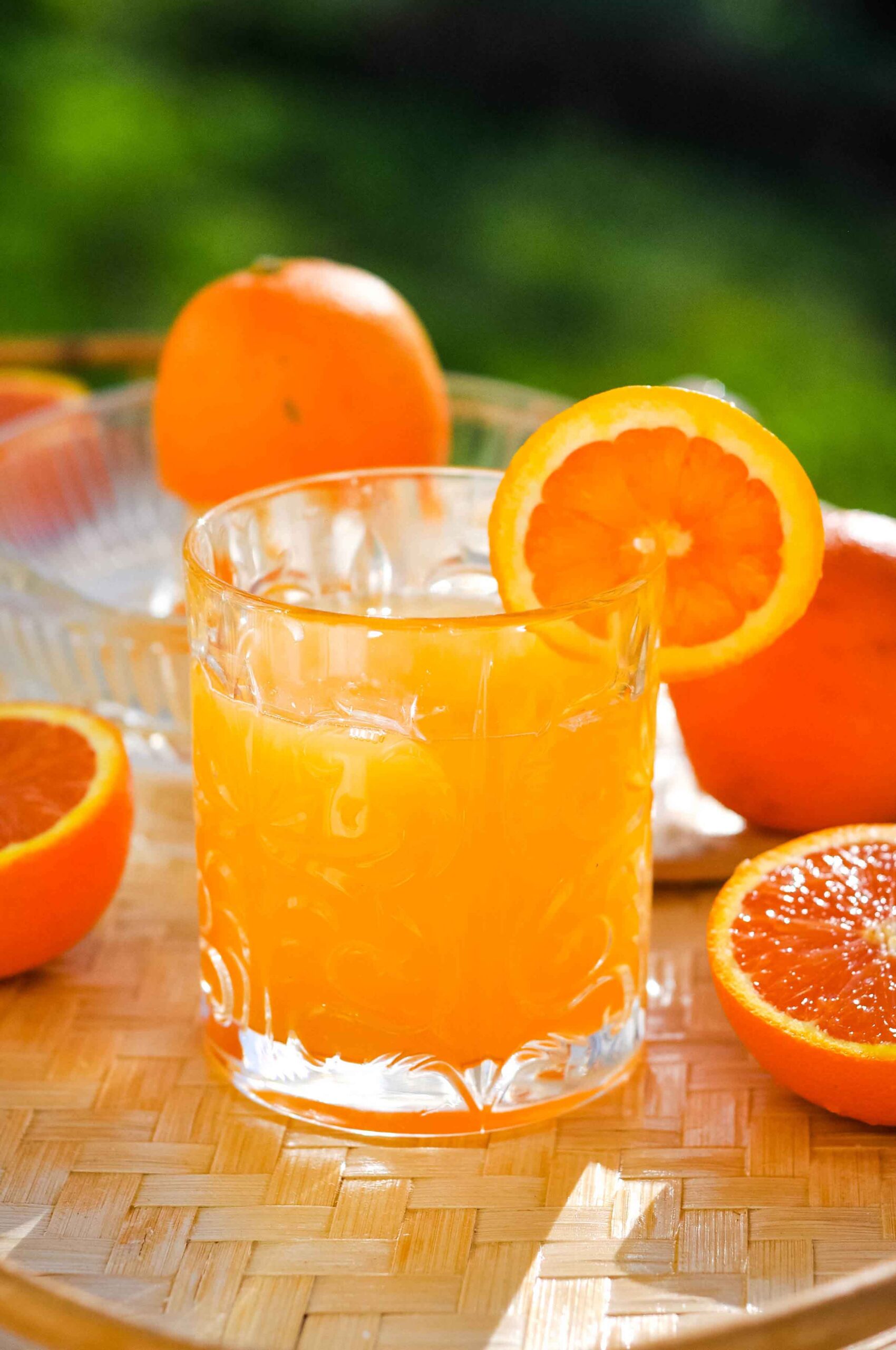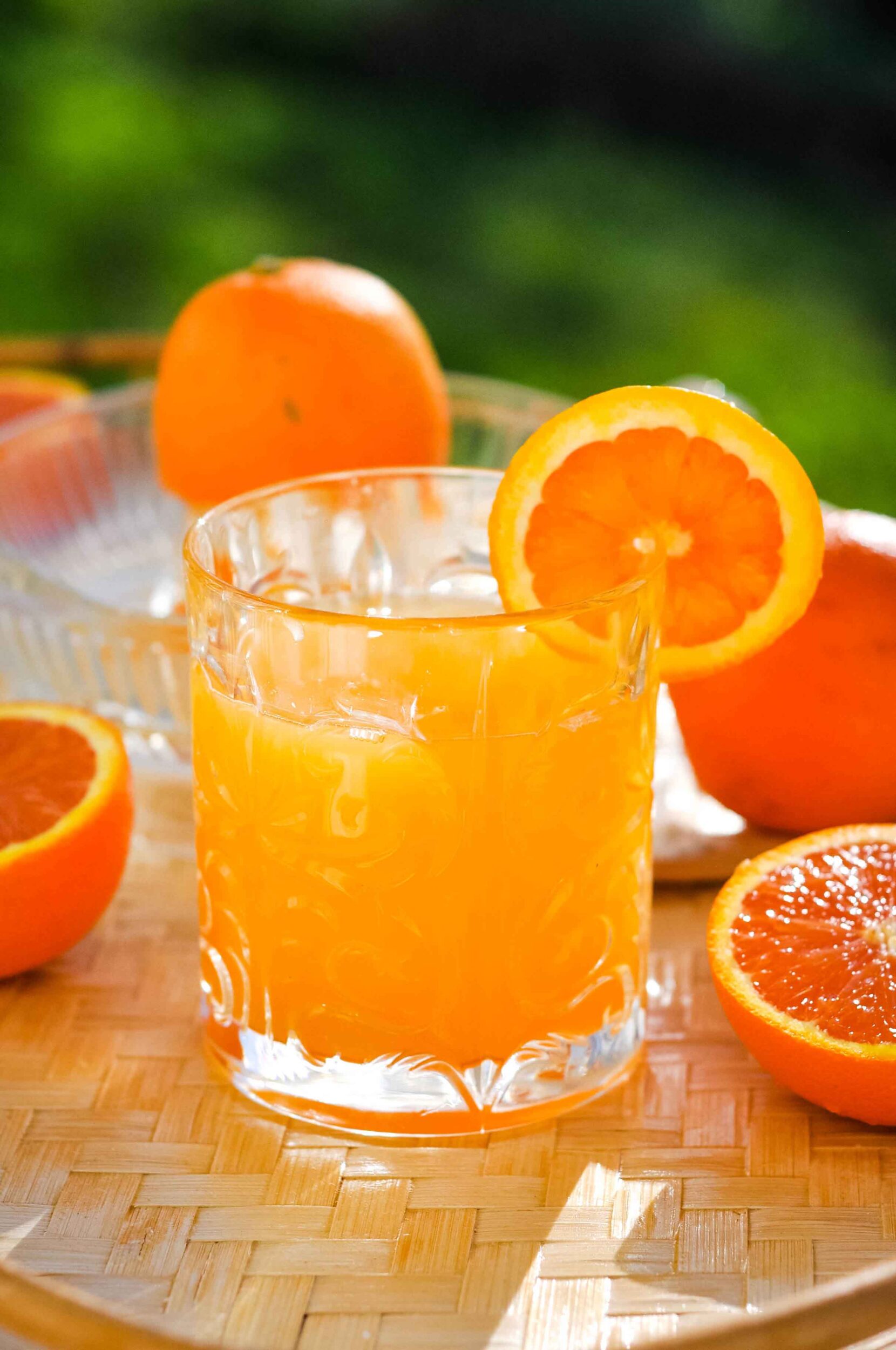 Adrenal cocktail ingredients
The basic ingredients for an adrenal cocktail include:
Orange juice, preferably freshly squeezed (for vitamin C)
Coconut water OR 1/4 tsp. cream of tartar (for potassium + sodium + electrolytes) *
Pinch of sea salt (more minerals + sodium)
Note: Some people opt to use cream of tartar in this recipe as it's a great potassium source (if you want to learn more about it, read this article). Personally, I prefer using the coconut water since it dilutes the juice and reduces the sugar content somewhat, plus it has additional electrolyte properties.
Optional add-ins
There are lots of other things you can add in to your adrenal cocktail to make it even better. Here are some examples:
Vitamin C powder – I like Acerola Cherry powder from Perfect Supplements, it has significantly more vitamin C than oranges!
Cream – adds healthy fat + retinol, makes it taste like orange creamsicle.
Collagen – for a protein & amino acids boost to balance blood sugar. Again, I love the hydrolyzed collagen from Perfect Supplements. I recommend blending it in a blender if you want to add this.
Other citrus – you can use another type of citrus juice, like lemon, lime or grapefruit.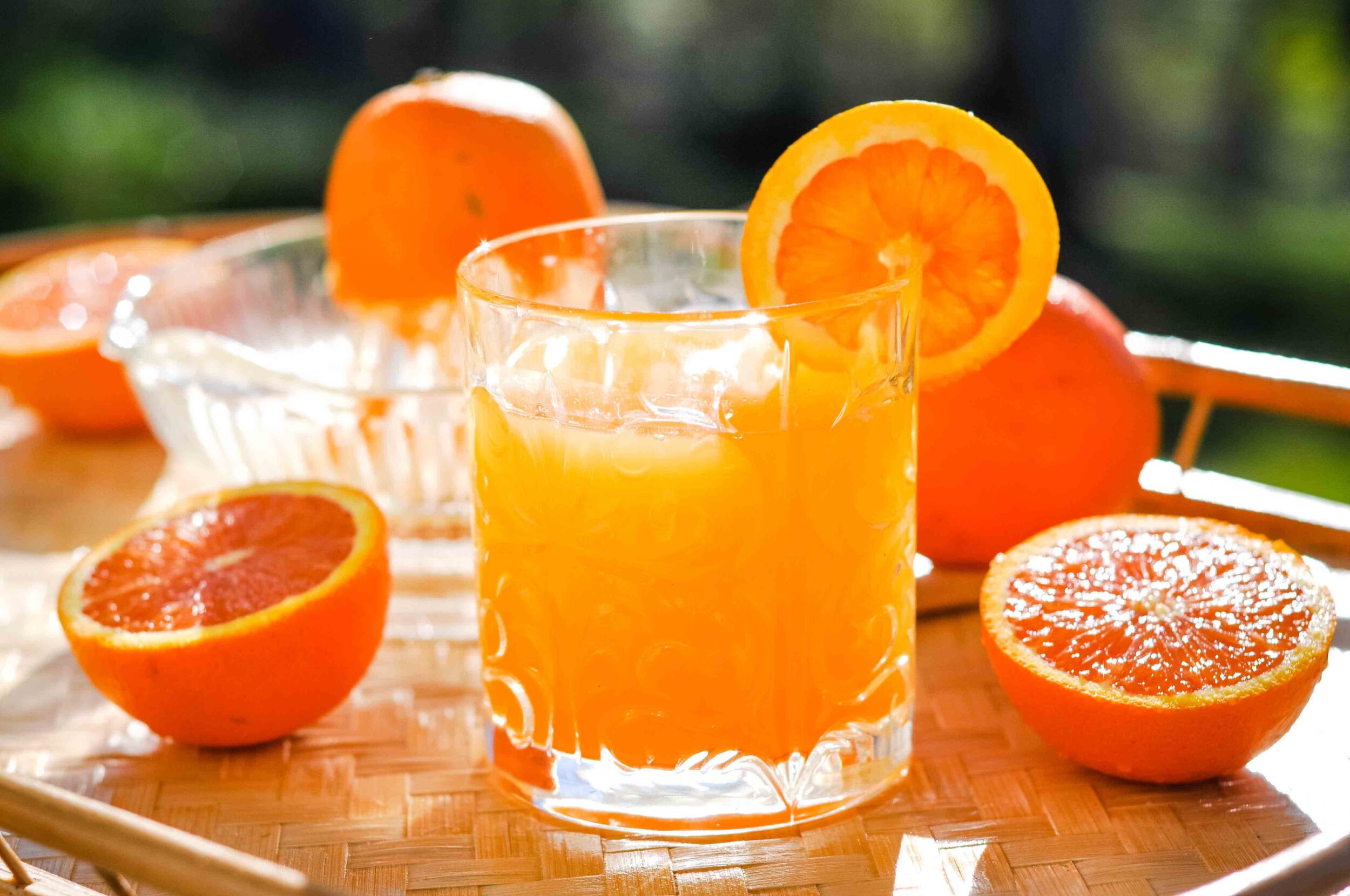 When should you drink the adrenal cocktail?
Mid-morning or mid-afternoon is a great time to drink it – whenever you experience an energy dip or crash. You can also just drink it when you're starting to feel stressed or tired, anytime!
If I'm on the go, I'll even pack it in a stainless water bottle so I can be sure to have it with me wherever I am.
How to Make the Adrenal Cocktail
Making an adrenal cocktail is so easy and only takes a couple of minutes. You want to start with a base of fresh citrus juice. Orange juice is the typical choice – I especially love the Cara Cara variety.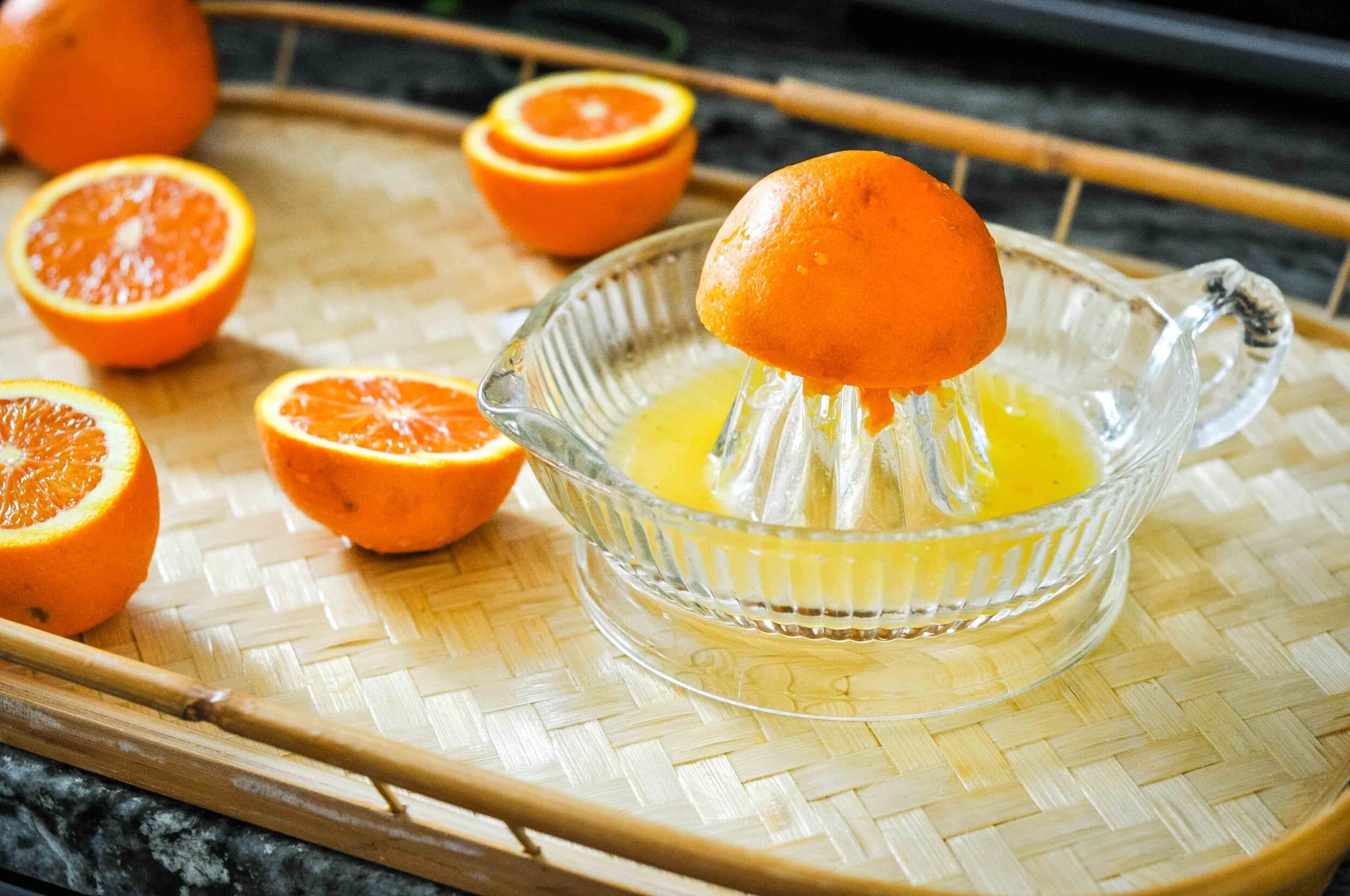 You'll need about 1/2 cup of fresh juice, which is around 1-2 oranges worth. You can use store bought juice if you prefer, but fresh has more nutrients and tastes SO good. You can strain out the pulp too if that's what you prefer.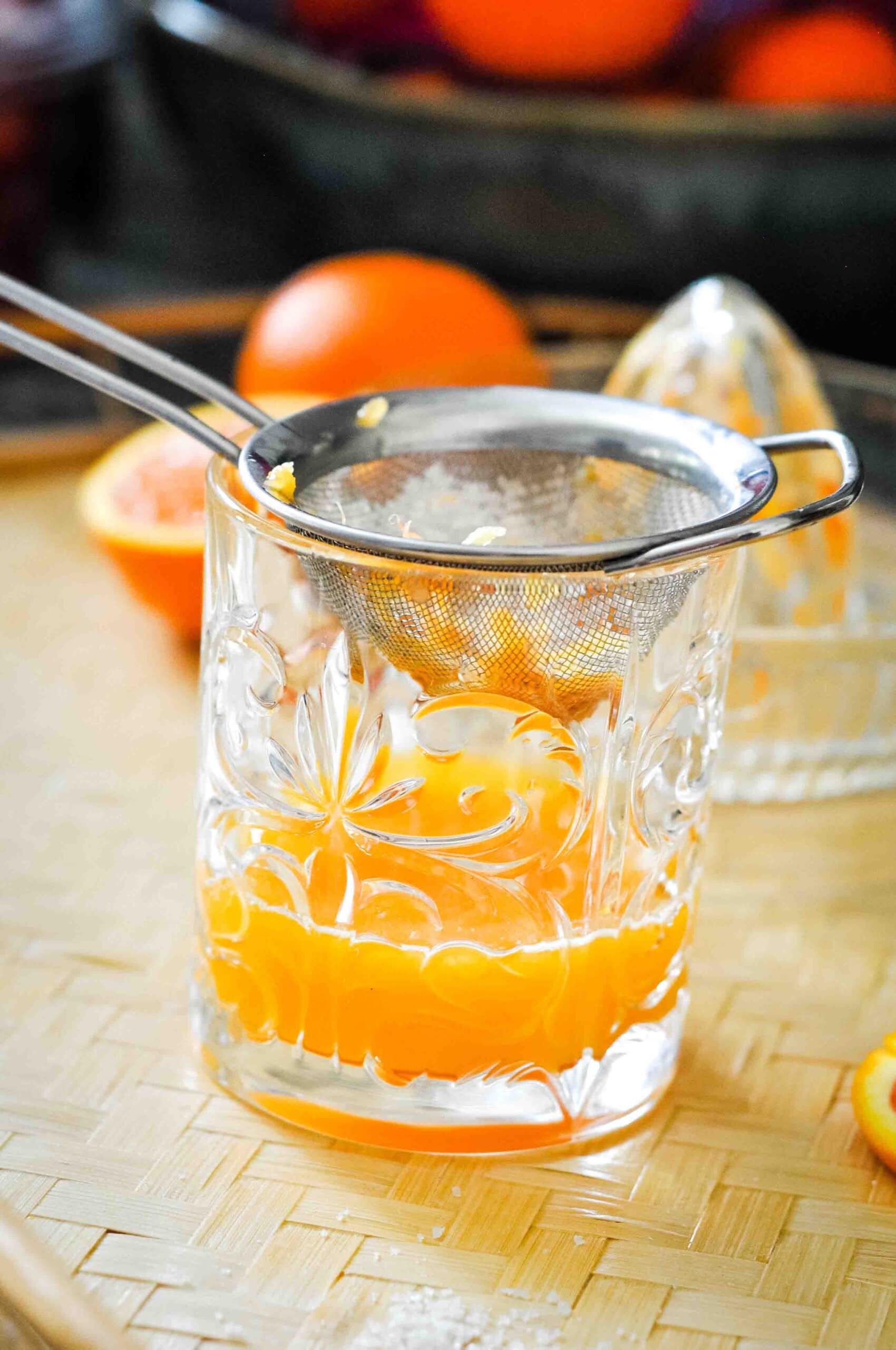 Next, add about 1/2 cup of pure coconut water. This is key for minerals & electrolytes! You can find coconut water in most supermarkets, such as ALDI and Walmart and also specialty stores like TJ Maxx & Homegoods.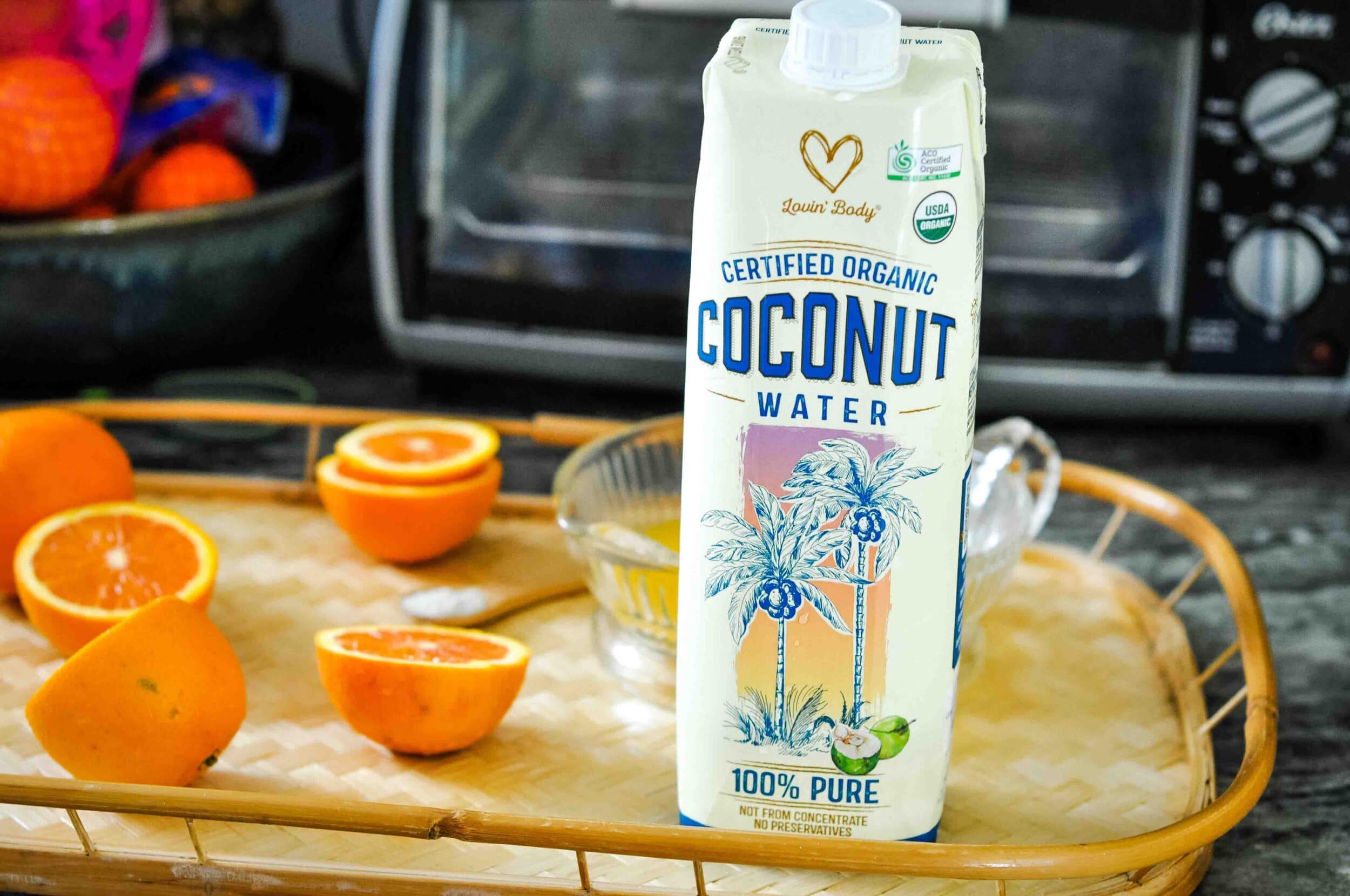 If you live in a tropical location with access to fresh coconut water, obviously that's even better and I'm jealous.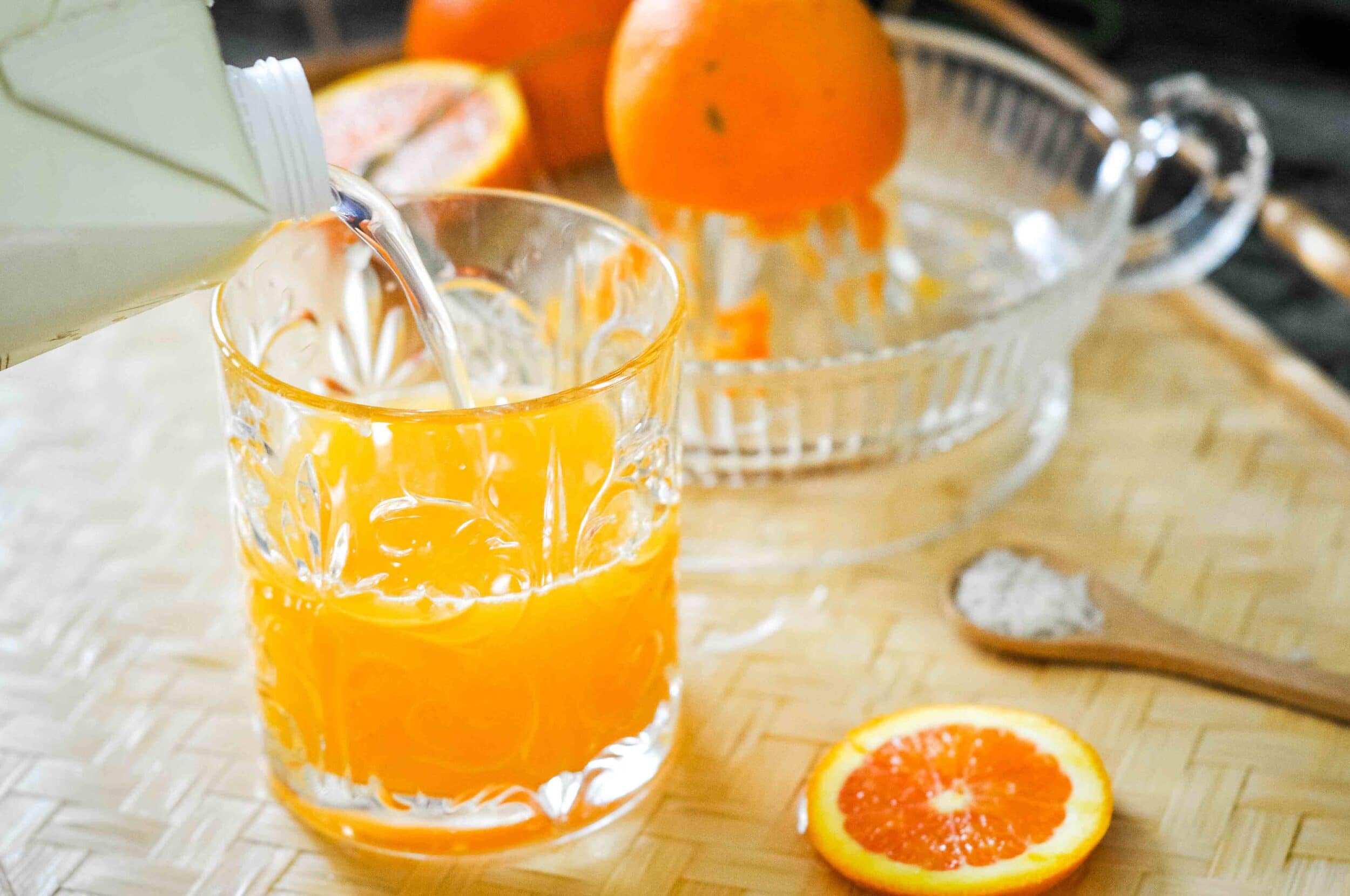 Next, add a pinch of quality sea salt (Celtic is my favorite) for additional sodium & minerals. The adrenals need additional quality sodium when under stress.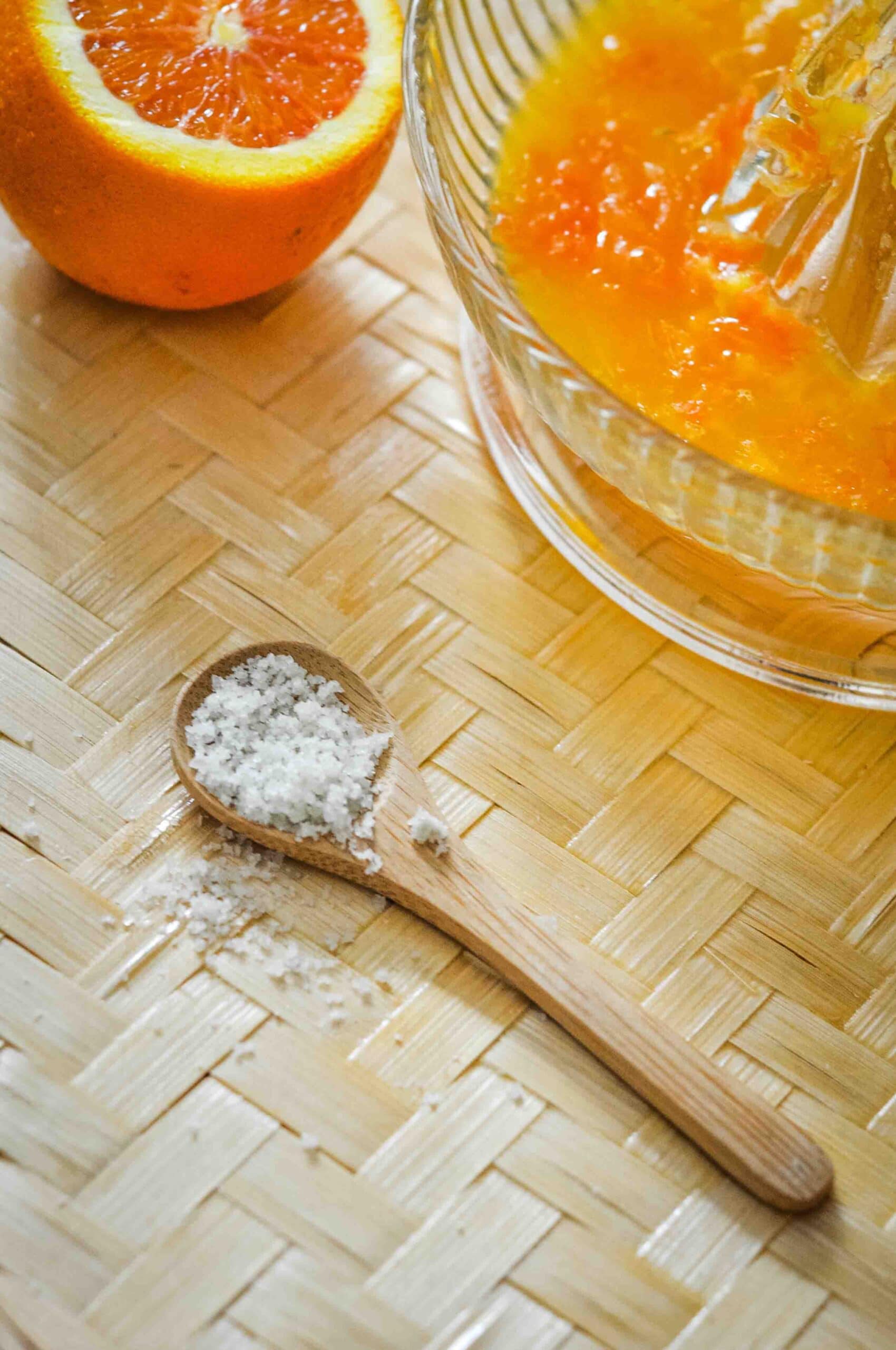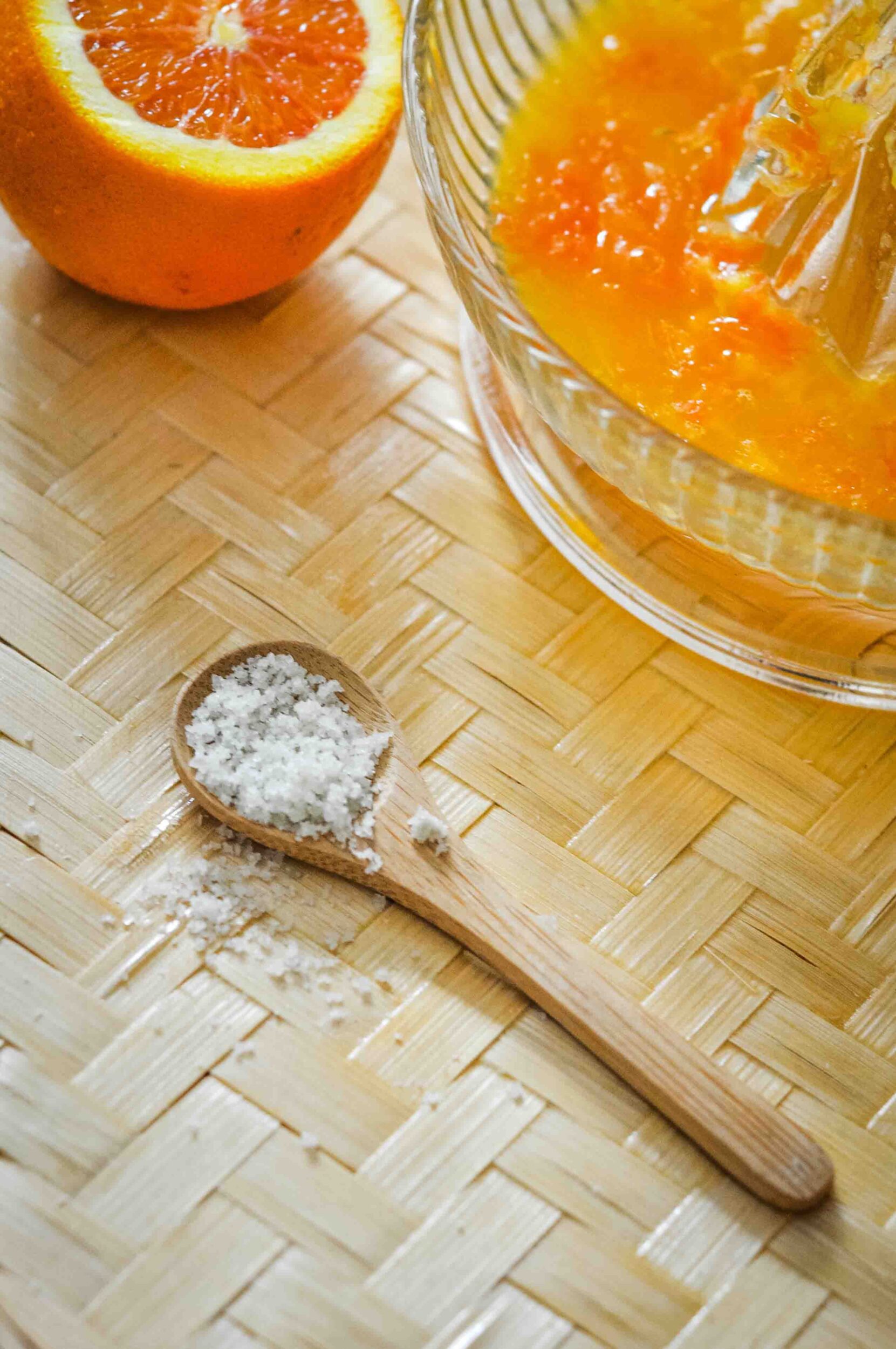 The next step is optional, but I like to add a little bit of vitamin C powder (around 1/4 tsp. depending on the brand) for an additional boost. Some good options are Jigsaw Adrenal Cocktail Powder or Pure Radiance C, but my favorite is Acerola powder from Perfect Supplements. Acerola cherries have 50-125 times the vitamin C of oranges! And, its a whole food source which is even better. (Use my code HEALTHY10 to save on Acerola.)
At this point, your adrenal cocktail is ready to drink! To keep blood sugar balanced, you can eat a small bite of protein with this drink or add a scoop of collagen (blend in the blender until smooth). Some people also like adding raw cream which makes this like an orange creamsicle.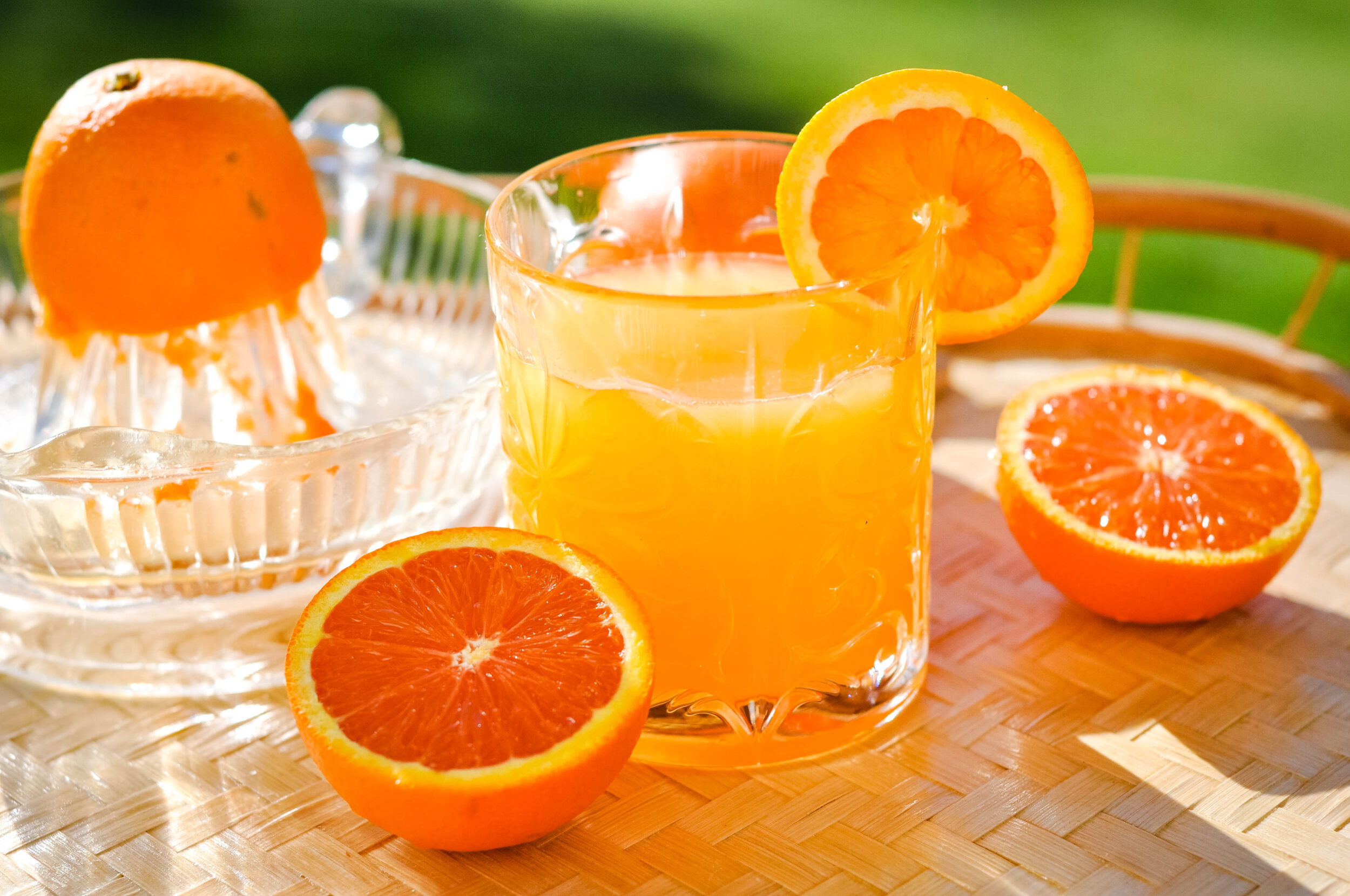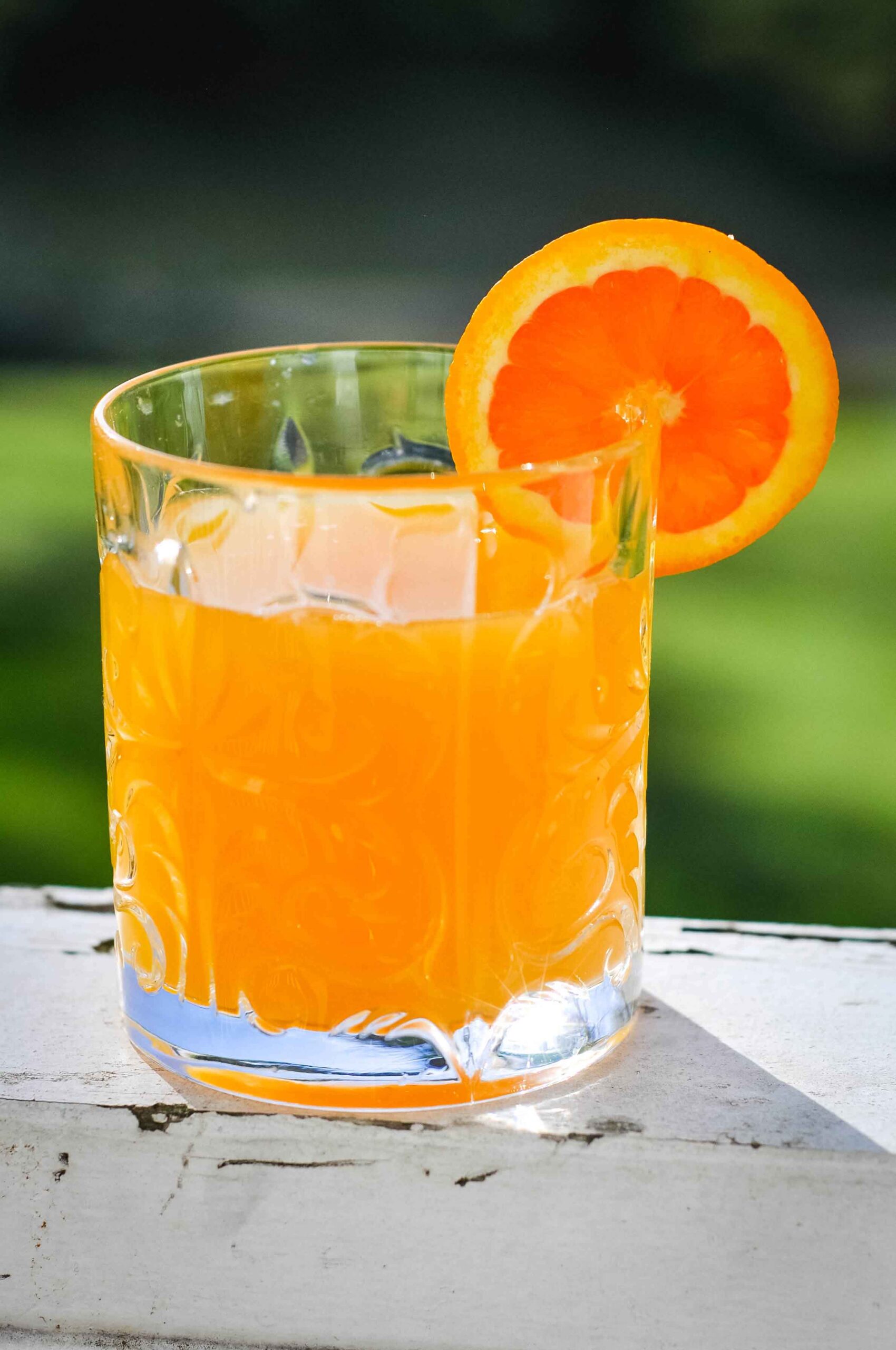 Yield: 1 serving
Adrenal Cocktail
Prep Time: 3 minutes
Total Time: 3 minutes
This adrenal cocktail is a non-alcoholic nourishing drink which is perfect for stress relief, providing a natural energy boost. Filled with whole food vitamin C and minerals like potassium and sodium, it's filled with electrolytes and is a great mid-morning or afternoon pick-me-up.
Ingredients
1/2 cup orange juice (around 1-2 oranges freshly squeezed)
1/2 cup coconut water
1 pinch celtic sea salt
1/4 teaspoon vitamin C powder (optional)
Optional Add-Ins
1 scoop collagen powder
2 tablespoons cream
Instructions
Juice the oranges and add to a small glass.
Add the coconut water, sea salt, and optional vitamin C powder.
If you like, add a scoop of collagen and/or a splash of cream to aid blood sugar balance.
Recommended Products
As an Amazon Associate and member of other affiliate programs, I earn from qualifying purchases.
Nutrition Information:
Yield:
1
Serving Size:
1
Amount Per Serving:
Calories: 204
Total Fat: 11g
Saturated Fat: 7g
Trans Fat: 0g
Unsaturated Fat: 3g
Cholesterol: 34mg
Sodium: 281mg
Carbohydrates: 18g
Fiber: 2g
Sugar: 14g
Protein: 9g