If you want an natural, easy, inexpensive diy foaming hand soap recipe, look no further! This recipe couldn't be easier.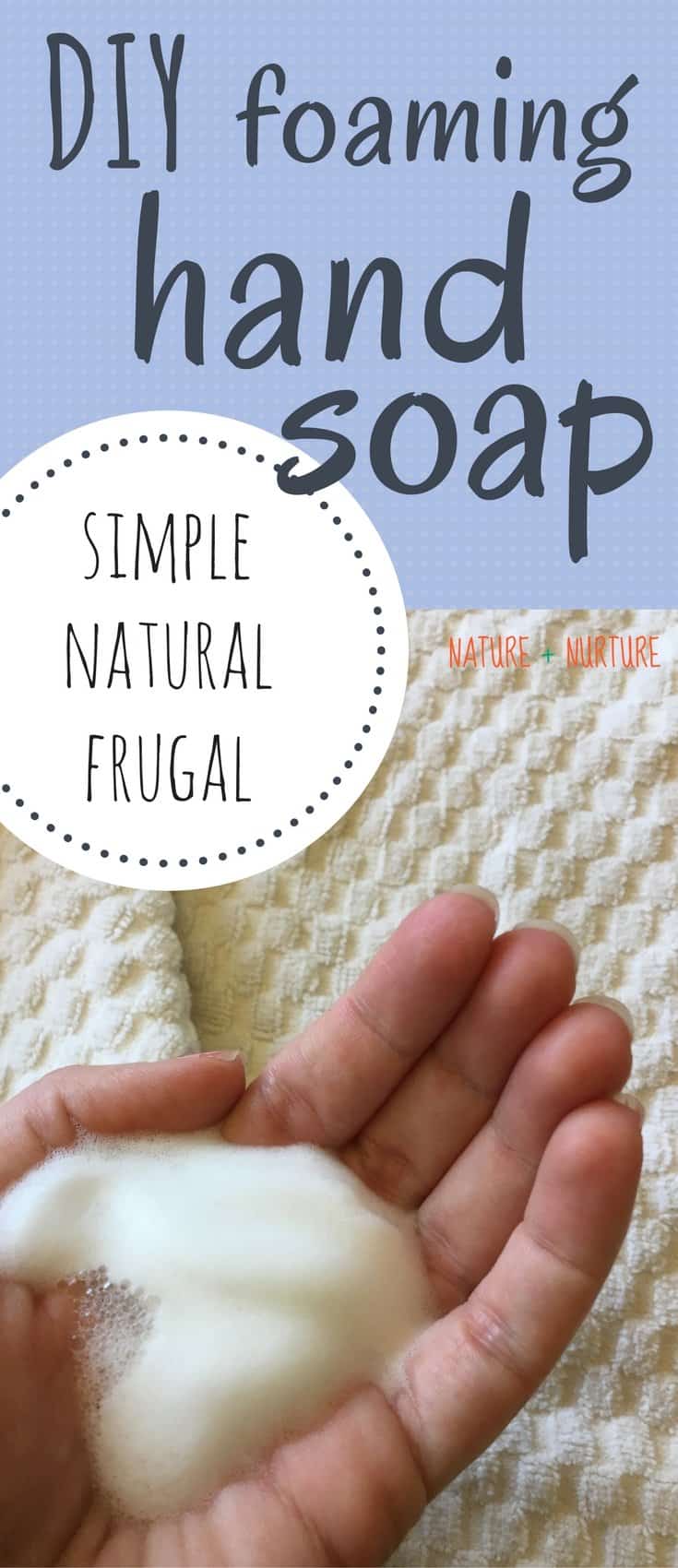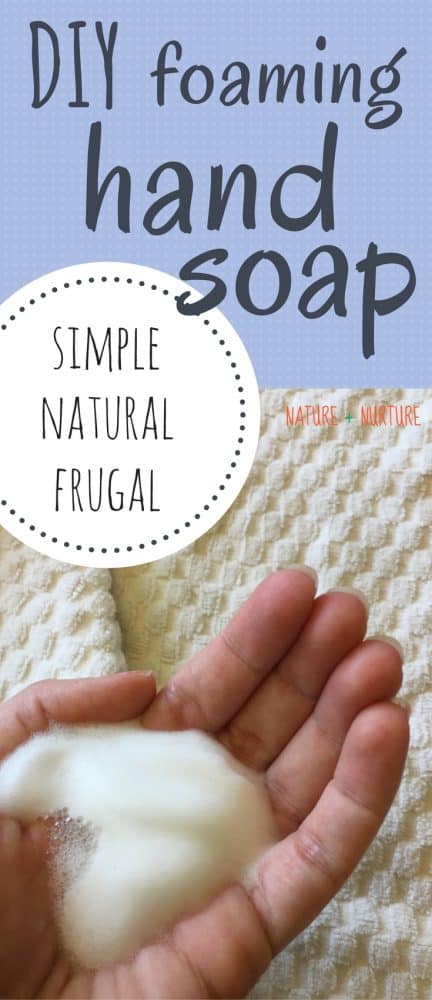 Foaming hand soap has always been my favorite. It's already lathered, and it's fun to pump out of the soap dispenser. But buying it on a regular basis isn't cheap, not to mention it is usually full of chemicals which are not so great for the skin.
That's why I'm so glad I learned how to make diy foaming hand soap recipe. It's cheap, takes literally 2 seconds to make, and is totally natural and non-toxic. Full brownie points!
We've been using and making this hand soap for about 5 years, and it is very effective and cheap. Plus, I never worry about my toddler using too much soap when he goes potty because it is totally non-toxic.
Before we get to the recipe, grab my 7 favorite DIY recipes below!

You only need 3 things to make this hand soap:
First start with a foaming soap dispenser. I usually just reuse an empty bottle, but you can also buy a fancier one online. The ones from Bath & Body Works hold up really well and last for years in my experience.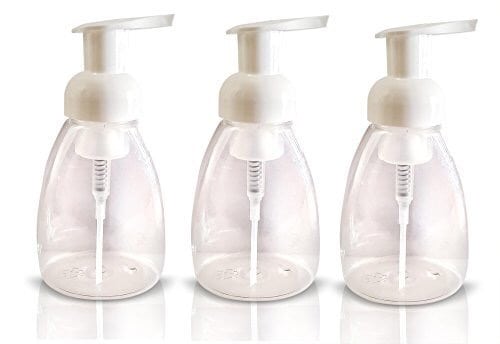 Fill the container about 3/4 full with water. Filtered or distilled water is best (especially if your soap will not be used up quickly), but if I'm being honest I just use tap water. We use up our soap really frequently so it works fine for us. If your soap will not be used within a week or two, I would definitely add filtered water to inhibit mold growth.
Fill the rest of the way with Dr. Bronner's Castile soap. I cannot say enough about how much I love this soap! It is made from 100% pure oils, nothing synthetic. They have lots of beautiful scents but may favorites are rose and lavender. Shake up the soap mixture and it's ready to use! If desired, you can add a few drops of your favorite essential oils for scent and antibacterial properties (tea tree, lavender, and peppermint are good choices).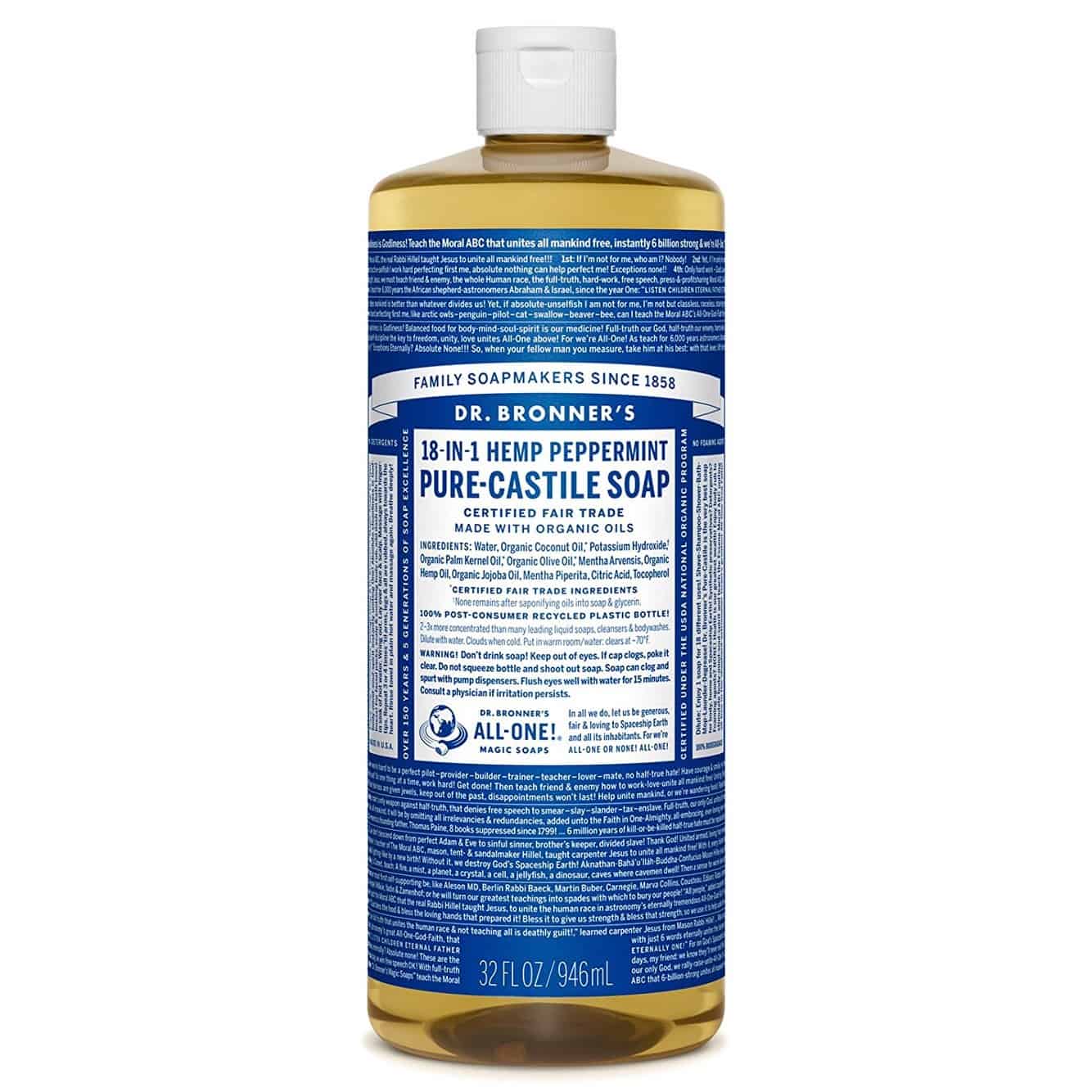 This recipe only costs about 50 cents a bottle. Think of how much money you'll save! And based on how often you wash your hands, using this soap drastically reduces your exposure to chemicals which are commonly found in other soaps.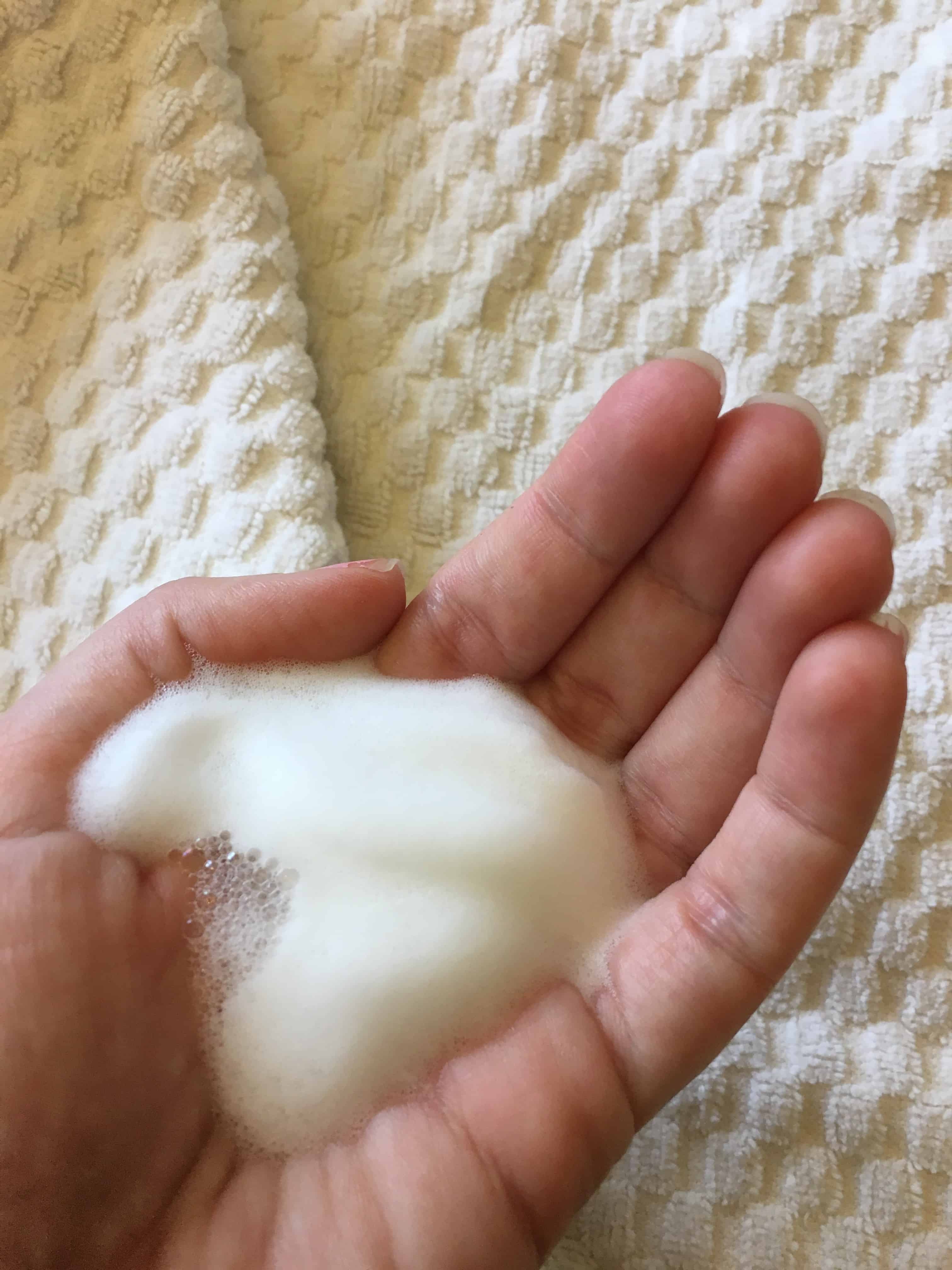 Also, this soap can double as a body soap or baby shampoo (although it is not tear free). We even use it to wash fruits and veggies.
This has to be my #1 favorite, not to mention easy, DIY toiletry recipe to date.
You may also like:
Let me know in the comments what you think of this DIY foaming hand soap recipe.
With Joy,
Mary