Why do bad things happen and why do people suffer in this life? This post has been rolling around in my head for a long time. Here's what I've learned so far.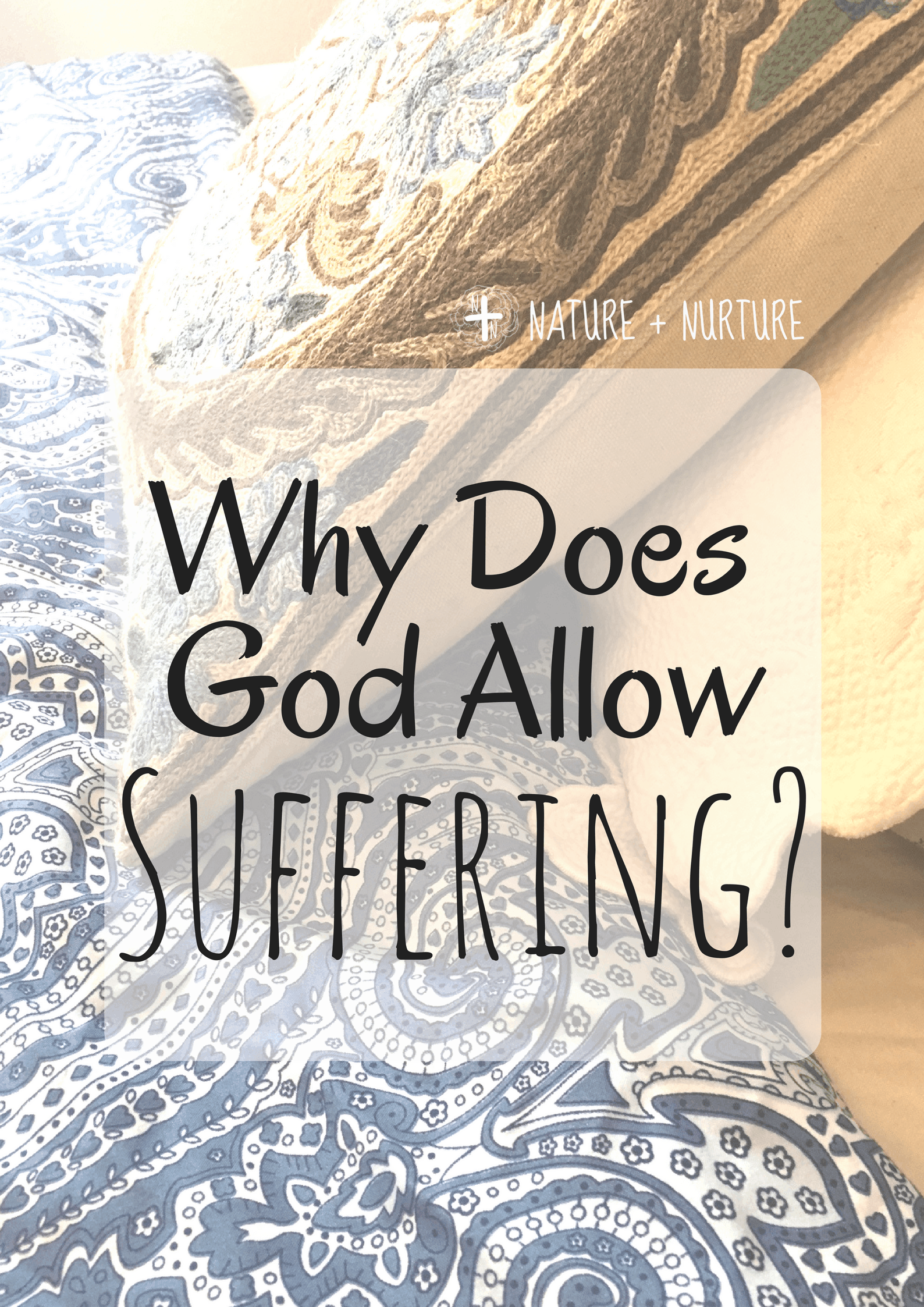 Why, God? I love and follow You, so why must I feel pain?
This is a question we all ask at some time or another. And before I ever experienced personal pain, I knew all the "canned" responses. But I skirted around the issue and never looked at it seriously and deeply.
We serve a God who is both all-powerful and all-loving. But the problem of suffering is a very real one that must be dealt with. Some might try to avoid the issue by denying God's power or goodness, or by saying that pain is just an "illusion." I'm approaching the topic from the point of view that suffering is real and that what the Bible says is true – God really is loving and totally in control. So how do we reconcile the pain?
It's easy to say, "there is a plan" when you aren't the one racked with pain. I've said it to many people. But when I feel it personally, I need more answers, as I'm sure you do. Real answers from God's Word are the only thing that count.
Why do bad things happen in this world?
Let's look at some reasons why suffering happens. I don't pretend to have all the answers, but there are a few things that have helped me to understand. Many of my ideas come from this paper written by Edward P. Myers, Ph. D.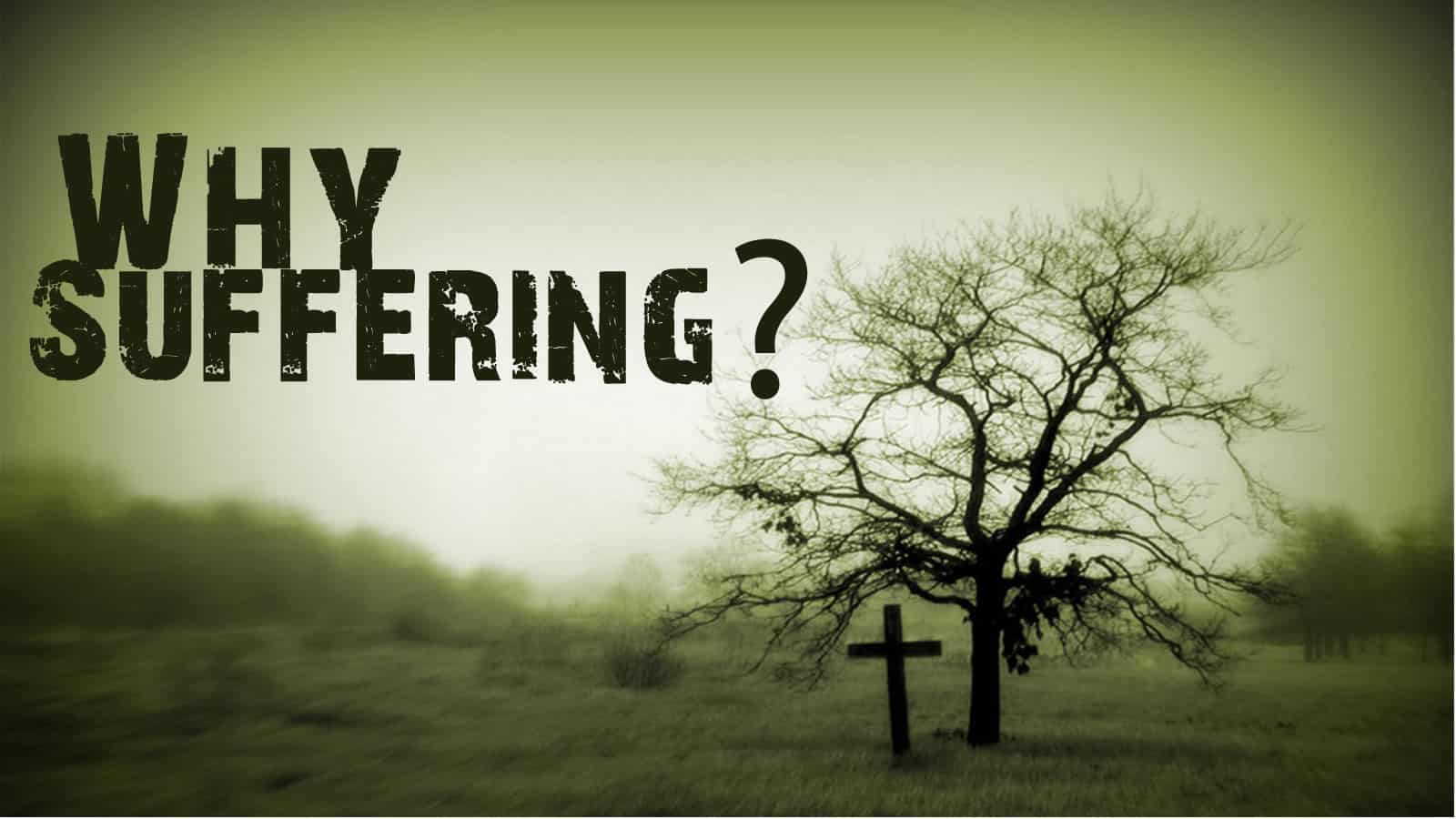 1. So we can experience the true depth of love and goodness.
This one might sound a little weird, but stick with me. What is true goodness?
For a long time, I thought it was the absence of all pain. But then I realized – can true, genuine goodness be demonstrated without suffering?
Isn't the greatest demonstration of love shown during adversity? If Jesus hadn't gone to the cross, we couldn't have known the true depth of His love for us. Acting with love during pain is the greatest good there could be.
Honestly, it's the only way to know if love is real.
When life is free of hardship, it's easy to love. Apart from hardship, love and goodness would be shallow and untested.

2. Because God created this world with laws that must be followed.
When God set this world in motion, He did so with laws of nature set in place. Gravity, the seasons, the human body – these all exist within certain boundaries and rules that must be followed.
God set certain laws of nature so that the world works properly and so we know how to live and create. If those are constantly broken, chaos will ensue.
I must admit, I've wondered – why can't God just suspend these laws to help people out? For example, why doesn't He just fix a person's body every time it gets sick?
If God intervenes like this, people won't take their responsibility to care for their bodies seriously and will abuse them consistently. The very nature of living in a physical world means that it must operate by physical laws.
For example, if your physical body does not receive all the vitamins, minerals, sleep, and fuel that it needs, it is not going to function properly. See this post for more info.
When man uses God's laws of nature as he ought to use them, he prospers and is happy. His well-being flourishes. But when he misuses those laws, he suffers. – Edward P. Meyer, Ph. D.
Of course, God has the power to heal a person's body. But here's something to consider: If God always intervened to save the righteous from pain, then many people would only serve Him out of self interest, not true love. Serving God would become like an insurance policy against suffering rather than a relationship of love.
Of course, not all suffering is present because of the laws of nature, as we will see.
3. Because our loving Father gives us choice.
This in itself is loving and has real significance. What meaning would there be if we were forced to choose good all the time?
The very fact that we can choose to do good or not means that pain on this earth is a possibility. Because obviously not everyone is going to choose to do the right thing 100% of the time. You might suffer because of your own bad choices, or as a result of someone else's bad choices.
My husband explained it to a group of teenagers this way, "Does your mom love you? Of course she does. So what if she decided to lock you in your room and throw away the key, so you would never get hurt. Is this love? No! True love requires choice and the possibility that something might go wrong."
4. Suffering draws us closer to God.
We may not understand now, but if ultimately your experience of pain brings yourself or someone else to Christ, it's worth it.
The suffering we experience might be necessary to keep us (or someone else) faithful and humble before God. It's easier to drift and become arrogant when everything is going our way. And we might be amazed at how it may be used to minister to someone else that crosses our path. I love this encouragement from 2 Corinthians 1:3-5,
 Blessed be the God and Father of our Lord Jesus Christ, the Father of mercies and God of all comfort, who comforts us in all our affliction, so that we may be able to comfort those who are in any affliction, with the comfort with which we ourselves are comforted by God. For as we share abundantly in Christ's sufferings, so through Christ we share abundantly in comfort too.
I love that last verse. To whatever extent that we hurt, we get to experience the deep comfort of God. And we get to share this comfort with others. What a beautiful thing.
5. Suffering is a great teacher.
As children, most of us experienced painful punishments from those in authority. Although we did not understand at the time, punishment is necessary in order to teach us what is important. Without it, we are totally immature and possibly uncaring.
God can use pain to broaden our perspective, make us really understand life and be more compassionate.
David says in Psalm 119:71, "It is good for me that I have been afflicted; that I may learn of thy statutes."
Suffering makes us see our desperate need for God and that we are nothing without him!
Personally, before I experienced hardship, I was a lot more quick to judge other people. Difficulty has a way of bringing us to our knees and understanding God and His word in a way we never have before.
6. Suffering makes us long for heaven.
If life were perfect, we wouldn't look forward to heaven, which is our true home.
Yes, God has the power to swoop in and to save us every time something goes wrong. And sometimes He does. But if we never suffer, we never long for heaven and our Father like we should!
It all comes down to this: what's our true purpose on this earth?  We are here on earth to bring glory to Him – and this is what is best and happiest for us, too. Our greatest good is God, because He is the source of all life.
Our greatest purpose is often that we feel happy in the present moment. God's greatest purpose is that we are happy for eternity – and only He knows what journey is best to get us there.
We are here on this earth to prove whether we really love and trust Him. If we do, an ETERNITY of perfection awaits us! But if we don't endure suffering with faith, we show our true colors – that we only love Him when it feels good. It all comes down to trust.
If it seems to the finite minds of men that God is going about it all wrong, then we should remind such men of the God who possesses a much more perfect wisdom than our own. – Edward P. Myers, Ph.  D.
Another comforting fact about suffering: Jesus gets it. Nobody suffered more than Him. And He did it for us. Remember 2 Peter 3:9,
The Lord is not slow to fulfill his promise as some count slowness, but is patient toward you, not wishing that any should perish, but that all should reach repentance.
This will surely not answer all the questions we have about suffering in this life, but it's a start. Remember, the main point of life is getting to Heaven – and suffering might be a necessary part of that equation. But take comfort in Romans 8:18, "For I consider that the sufferings of this present time are not worth comparing with the glory that is to be revealed to us." Glory!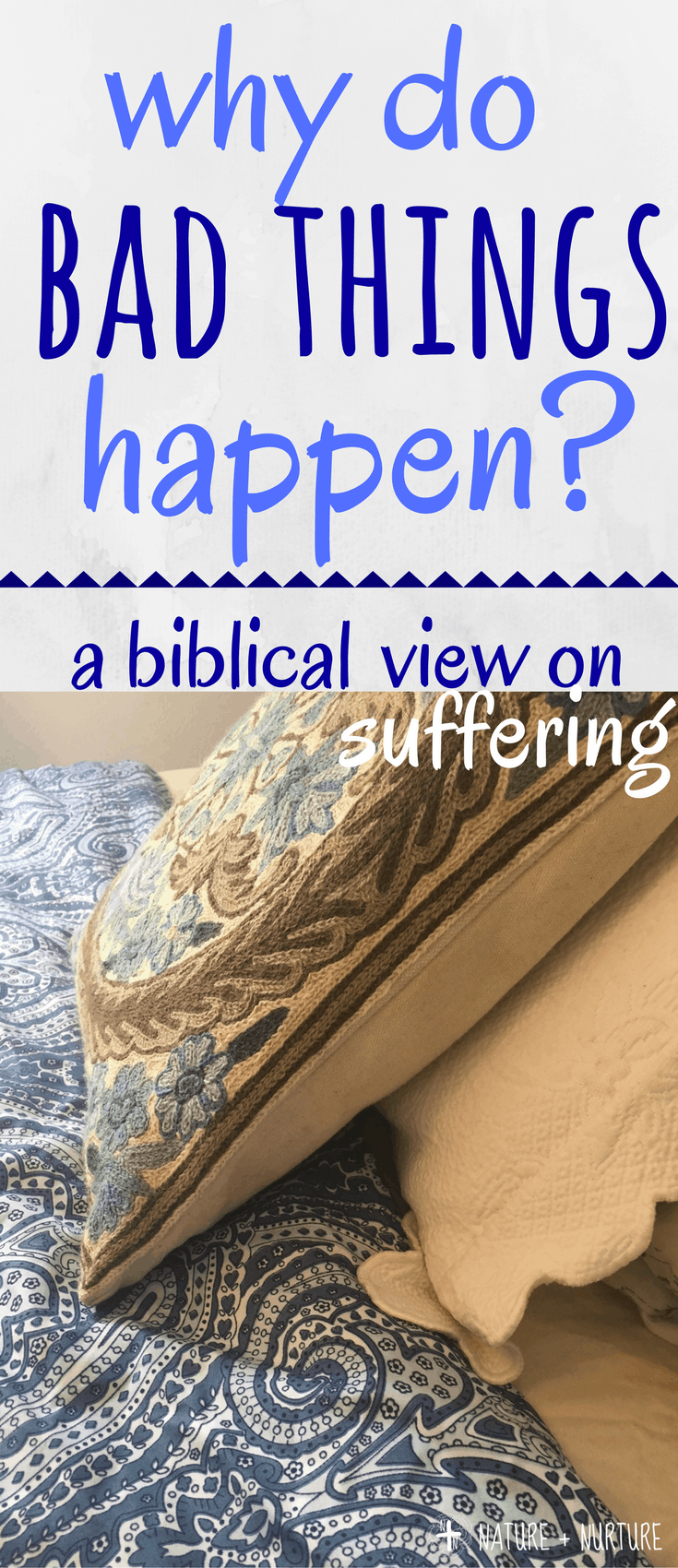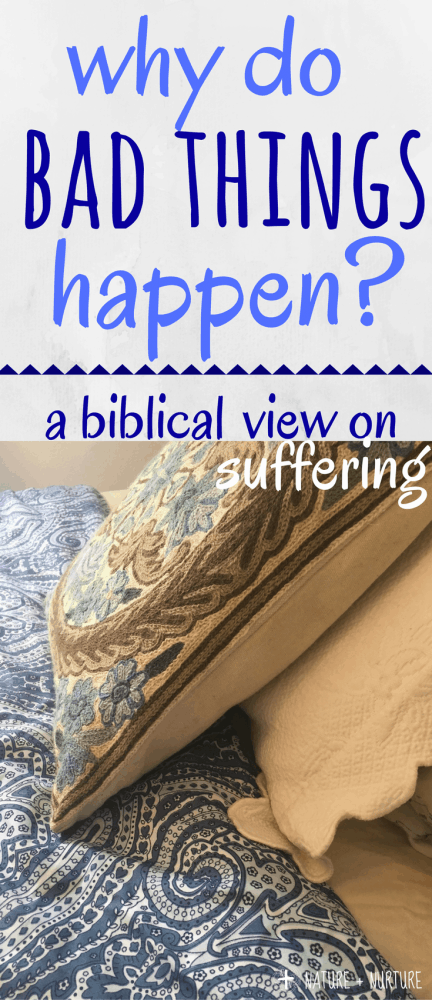 Tell me: How do you deal with suffering as a Christian?
With Joy,

You may also like: