Correcting iron deficiency was crucial for improving my energy and mood. Learn why it's so important, plus how to get tested and the best iron rich foods/supplements.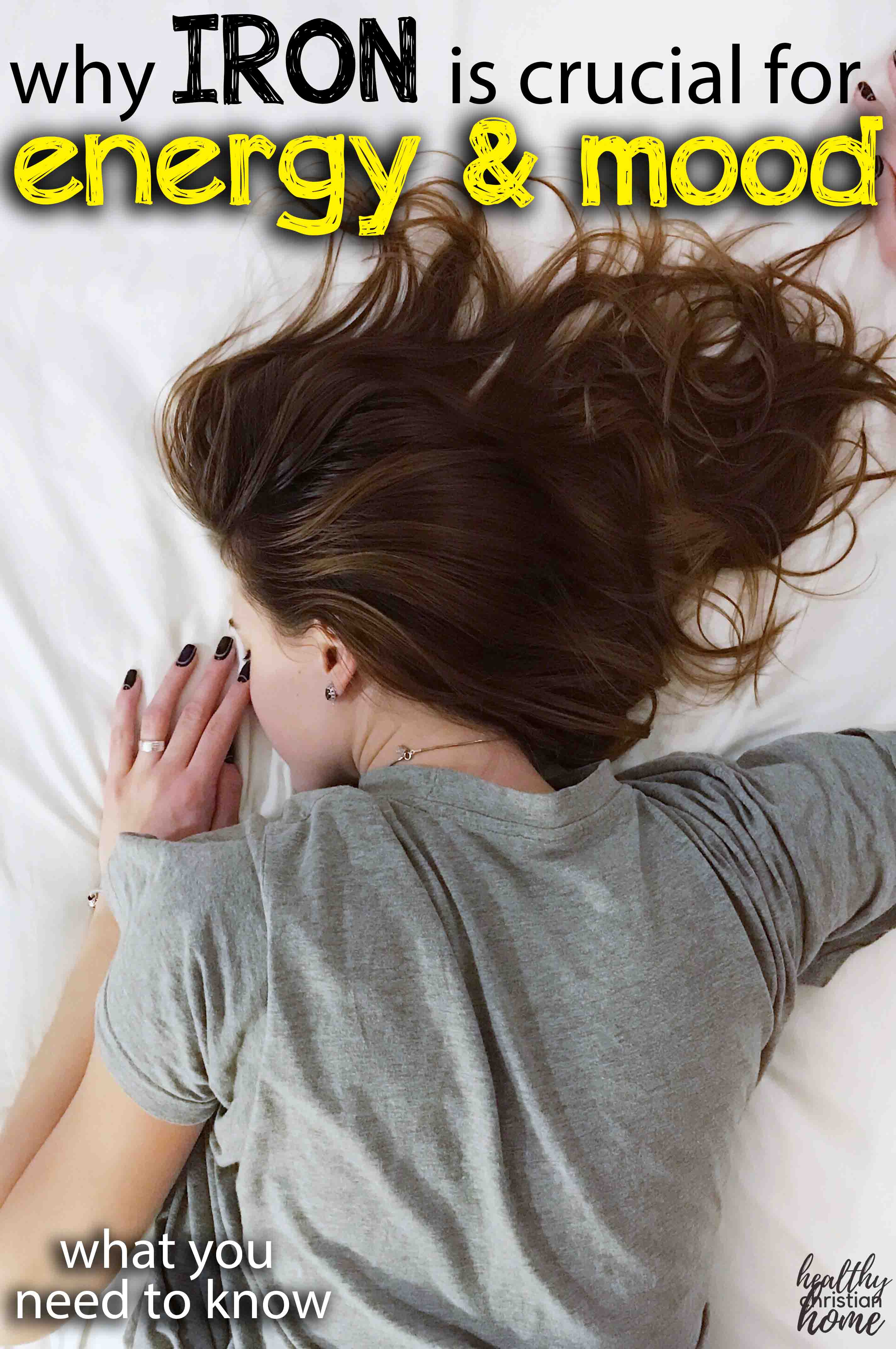 Disclaimer: I am not a doctor, so this post is not intended as medical advice. While my experience is backed up by scientific studies, consult your doctor about what is right for you. Also please note, iron deficiency symptoms vary from person to person. The goal of this post is simply to share my own experience.
After I shared a Facebook post on how vitamin and mineral deficiencies may affect mood, so many of you responded with great interest. For a few years now, I've been wanting to share my story in this area and it finally feels like the right time.
I polled you guys on Instagram and asked if you wanted to hear more about this topic, and so many of you said yes! So here we are. This goal of this post is to share my story of iron deficiency and what worked for me. Correcting iron deficiency may not improve your symptoms like it did mine, but it's worth looking into.
The time I didn't feel like me
Two months after giving birth, my world came crashing down. I couldn't relax, my mood tanked, my appetite was gone, I had low energy, and even shortness of breath. To put it mildly, I just wasn't myself. At all.
For a long time, these new symptoms felt impossible to understand. Was I destined to feel this way forever?
There was no limit to the conventional and natural cures I tried. Everything from medication, to meditation, to counseling, to positive thinking, to supplements, to essential oils and everything in between. This cycle continued for five (yes, FIVE!) years.
Some of these things helped somewhat (and medication helped me cope for a time), but I still didn't feel like the old me.
One day, a family member mentioned they were feeling better after getting tested and treated for a simple mineral deficiency. I'd already spent hundreds of dollars getting other tests run, from regular blood panels to thyroid checks. No one had recommended testing me for this mineral.
What was it, you ask?
Iron.
I'd heard oodles about the importance of magnesium and B vitamins for energy/mood and loaded my body with them. But this was the first I'd ever heard about iron!
The Link Between Iron Deficiency and Energy/Mood
Iron deficiency is the most common nutritional deficiency worldwide (according to this NCBI study) with over 2.5 billion people affected! And although most people only associate this deficiency with the blood, low iron can affect your brain in serious ways too.
Iron is the mineral responsible for carrying oxygen around the body to all of your vital organs (including the brain!).
According to Psychology Today,
Sometimes iron deficiency will present as anxiety, depression, irritability, and even poor concentration and general restlessness. For example, iron deficiency has much higher prevalence in children diagnosed with ADHD, and the symptoms can improve with iron supplementation. People with iron deficiency have higher rates of psychiatric disorders (particularly ADHD) and developmental disorders, and there is a growing body of evidence the iron deficiency causes the problems and is not just a chance association.
When you are iron deficient, you are experiencing literal oxygen deprivation of your organs. Your brain doesn't have enough oxygen to function optimally.
You feel out of breath. Your energy is zapped, yet you're sometimes unable to sleep. Iron also plays a vital role in the production of feel-good neurotransmitters and hormones! Here's an NCBI study that explores the impact of iron deficiency for new moms.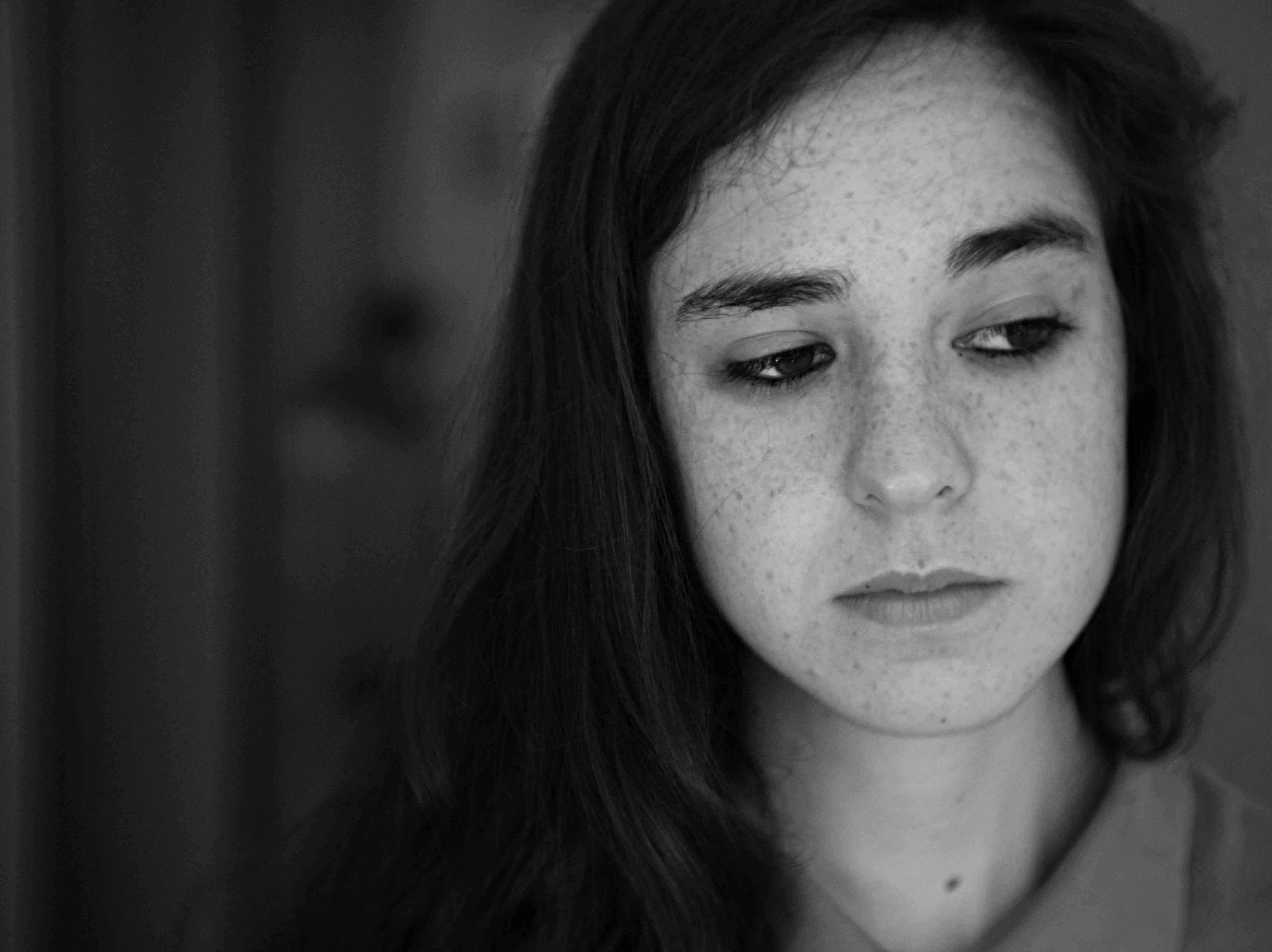 Iron: The Misunderstood Mineral
There were a few obstacles I faced after learning about my iron deficiency.
When I got my results and saw the words IRON DEPLETION scrawled across my labs, I was elated. The source of my suffering, discovered!
But, it would still be a long road to healing. Amazingly, my doctor was afraid to give me iron pills, saying that too much iron would cause toxicity and oxidative stress. She gave me the smallest dose possible, the same amount recommended for a healthy non-deficient adult female.
Why was my doctor afraid to give me iron? Why do we rarely hear about its importance?
Iron must be tightly regulated
Part of the answer lies in the fact that iron poisoning was a leading cause of death in children in past decades. Kids were grabbing their parent's iron tablets, thinking they were candy. Thankfully, better labels and safety caps have drastically reduced this occurrence.
It's true, too much iron can be harmful. Iron is a funny mineral – it must be tightly regulated (too much or too little is bad).
But I wasn't a small child getting into my mom's vitamin stash. I was an adult woman with a significant deficiency.
Sadly, there is a major lack of education surrounding iron deficiency, even though it is the single most common nutrient deficiency worldwide.
Thankfully, I found a Facebook community of over 15,000 other women with iron deficiency and anemia that helped me through this painful experience.
I was saddened, though. How could it be that so few people realize the impact of iron on the brain and other organs? Why aren't women routinely screened for iron deficiency, especially after giving birth and during major blood loss?
My journey to healing iron deficiency
Healing from iron deficiency was a 1.5 year journey that took lots of research and a doctor change to get well. My body didn't want to absorb the iron pills.
Since I have a gene mutation called MTHFR that causes my body to process vitamins and minerals less efficiently (and I wasn't digesting things well at the time), my doctor jumped through some hoops to schedule an IV iron infusion for me.
The very week after receiving infusions, my mood, sleep, and appetite vastly improved. It felt too good to be true.
It took several more months for my energy to increase though, since the infusions gave me extreme dizziness. But I was so happy to have my life back!
Iron infusions are performed more frequently in other countries like the UK, but are an extreme measure with side effects. Infusions should only be considered after pills are shown to be ineffective for 6 months or more.
Most people are able to increase their iron levels with iron pills and an iron-rich diet.
Symptoms of Iron Deficiency
Aside from low energy and mood, there are other symptoms that go along with iron deficiency too. If you have any of the following symptoms, you should get tested!
Mood changes
Fatigue
Shortness of breath
Hair loss
Increased heart rate
Trouble sleeping
Reduced appetite
Always do proper testing before taking iron supplements, as taking them when you don't need them can be hazardous.
Who Should Be Tested for Iron Deficiency?
According to Psychology Today,
Low iron intake and accelerated iron loss (generally through bleeding or breastfeeding) are the main causes of iron deficiency. Therefore pregnant women, breastfeeding women, women with heavy periods, children and other folks who are picky eaters, vegetarians and vegans, and anyone with digestion issues causing reduced absorption (such as celiac disease or post gastric bypass) or increased bleeding (such as cancer, ulcers, gastritis, or parasites) are at higher risk for iron deficiency.
How to Test for Iron Deficiency
Sadly, many people think you only need to check hemoglobin levels to determine iron status when they are actually two separate things.
A standard CBC does not test iron. Your hemoglobin levels (a protein in your red blood cells) is affected by iron, but a CBC alone does not fully reflect your actual stored iron levels. So in theory, your body could be keeping hemoglobin stable while still almost depleted of this vital mineral.
In fact, you can actually have anemia (low red blood cells) without having iron deficiency. Low hemoglobin can be caused by a number of different factors, including infection or low vitamin B12.
To test your iron levels, what you need to ask for is a "full iron panel test." This panel includes total iron, ferritin, total iron binding capacity (TIBC), and iron % saturation. A functional medicine doctor can help you interpret your results.
The short version is that if your ferritin level is less than 50 and your % saturation is less than 28, you need to boost your iron. Here's a handy chart to measure your results (scroll down to the section that says "iron related").
How to Increase Iron Levels (Supplements & Diet)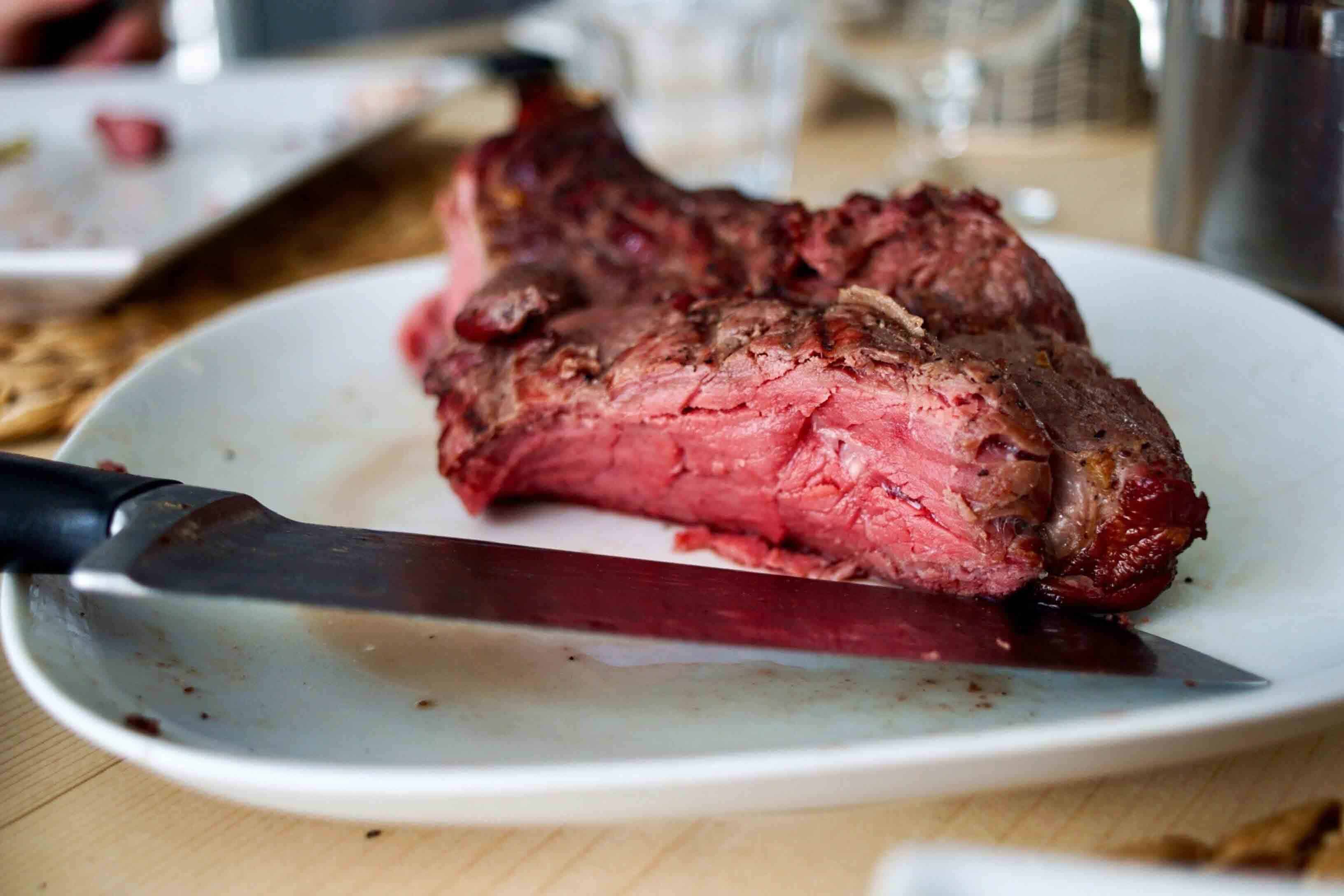 If you need supplements, Ferrochel by Designs for Health is wonderful. It is easy to absorb and won't affect your digestion like most iron pills. I also routinely take organic beef liver capsules to keep my levels stable.
You can also cook in a cast iron skillet, or grab this Lucky Iron Fish to place in your pot while cooking. Every purchase gifts a free fish to someone in a developing country with high rates of anemia.
Adding iron-rich foods to your diet is also a great way to combat this deficiency. Eat foods like:
red meat!
organ meats
spinach (lightly steamed)
legumes
broccoli
dark chocolate
blackstrap molasses
It's also really important to improve your gut health, as an unhealthy gut or too little fat/protein won't allow you to absorb minerals. Here's the diet I follow to help me absorb the maximum vitamins and minerals!
Because we rarely hear about the impact of this amazing mineral, we need to get the word out! Let's raise awareness, especially among young women! Share this post with all the women in your life who might benefit from it.
Although the results may vary from person to person, boosting your iron if it's low can definitely improve your quality of life! I continue to be amazed (and thankful every day) at what one simple God-given mineral has the power to do.
Have you ever heard much about iron deficiency? What are your thoughts/experiences?
PIN IT!