Do you have excess tension, trouble sleeping, muscle pain, or fatigue? Magnesium deficiency symptoms can be hard to spot.
Magnesium deficiency is one of the most common deficiencies in the world, but is difficult to determine from a standard blood test because only 1% of the magnesium in your body is in your blood. Stress, poor diet, and malabsorption of nutrients cause many people to show magnesium deficiency symptoms. According to this source, approximately 68-80% of people in the U.S. are deficient. Let's learn the symptoms of magnesium deficiency, the best foods to increase magnesium levels, and which magnesium supplements are best.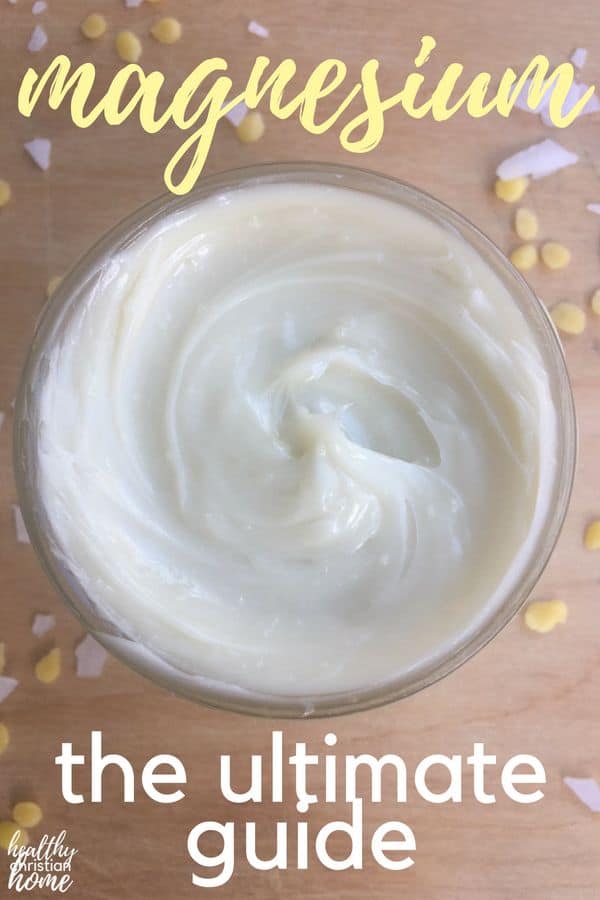 The effects of magnesium deficiency are far-reaching.
According to Dr. Josh Axe, "Not only does magnesium help regulate calcium, potassium and sodium, but it's essential for cellular health and a critical component of over 300 biochemical functions in the body." Carolyn Dean, M.D, actually says that it even protects against threats such as heart disease, stroke, osteoporosis, diabetes, depression, arthritis, and asthma!
Magnesium Deficiency Symptoms
Typical symptoms of deficiency include:
Insomnia
Muscle pain
Headaches
Fatigue
Restless legs
Hormone imbalance
High blood pressure
You are especially at risk if you are experiencing high stress levels or poor diet.
In addition, magnesium helps regulate the absorption of other nutrients in the body. According to Carolyn Dean, M.D., author of The Magnesium Miracle:
Magnesium is intimately involved in potassium transport. Magnesium and potassium depletion cause similar damaging effects on the heart. Furthermore, it's impossible to overcome potassium deficiency without replacing magnesium. That's why hospitals seem to have such a difficult time finding the right electrolyte balance of sodium, potassium, calcium, and chloride, because they ignore magnesium.
Truly, this "miracle mineral" is critical for the entire body. It helps with blood pressure, heart function, bone and muscle health, and energy transport (source). Most people today can benefit from taking a magnesium supplement of some sort. It is recommended that men consume 400-420mg of magnesium and women consume 310-320mg daily (source). It's one of the best things to add into your self-care regime.
Read next: Iron Deficiency – The Energy & Mood Boosting Mineral You Might Not Know About
Personally, I have experienced benefit from taking extra magnesium during stressful times and illness. Now, I use it most days to keep my levels up.
That's why I've compiled the ultimate guide to magnesium to help you find the best ways to incorporate this amazing mineral into your life. I've tried and tested most of these foods and products, and gone through trial and error to find the best ones for you.
Food Sources of Magnesium
The first and best way to increase your magnesium levels is through eating healthy foods. It's impossible to out-supplement a poor diet. Here's a list of foods with the highest amounts:
Leafy greens
Nuts and seeds
Beans and Legumes
Whole grains
Bananas
Dark chocolate
Avocado
Yogurt
Here are a few delicious, magnesium-rich recipes to try:
Incorporating several of these foods into your daily diet will vastly improve your magnesium levels and help you relax. Try one of these recipes this week.
How to Correct Magnesium Deficiency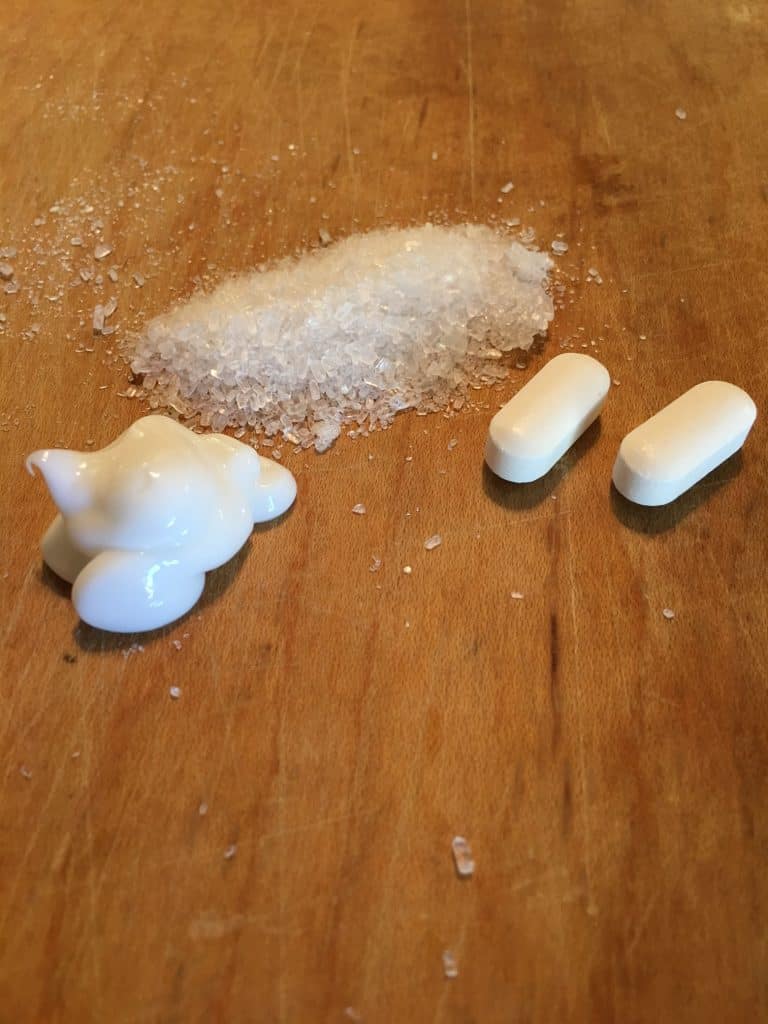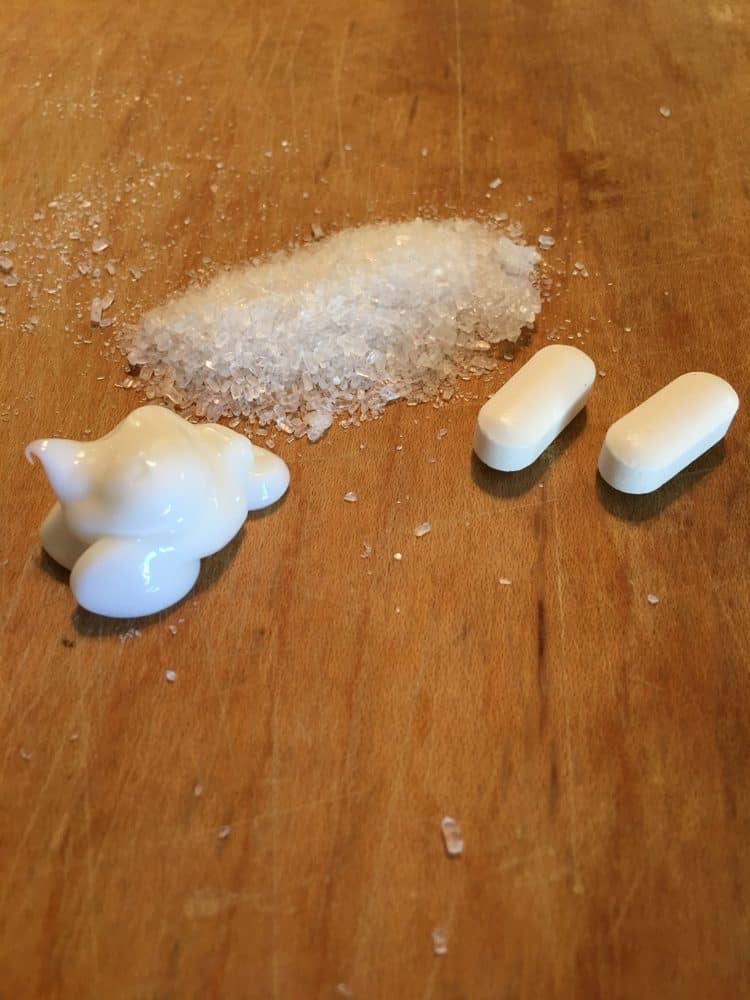 If you have any digestive or malabsorption issues, or you want to increase your levels faster, transdermal magnesium (absorbed through the skin and into the bloodstream) is a great addition to a magnesium-rich diet. It may even be a better option and better absorbed than supplements. There are several options for this.
Epsom Salts
Do you feel deeply relaxed after a trip to the beach? One of the reasons for this is the high magnesium content of salt water. It is the third largest element in the ocean. No wonder we all feel so good when we go to the beach! But if you don't live near the coast, epsom salt baths are the next best thing.
This is my personal favorite way of adding more magnesium into my system, plus it's very inexpensive. Epsom salts also provide sulfur, which many people are deficient in as well (source). So simple and relaxing; epsom salt baths are something everyone can add to their nightly routine and are also great for detoxifying.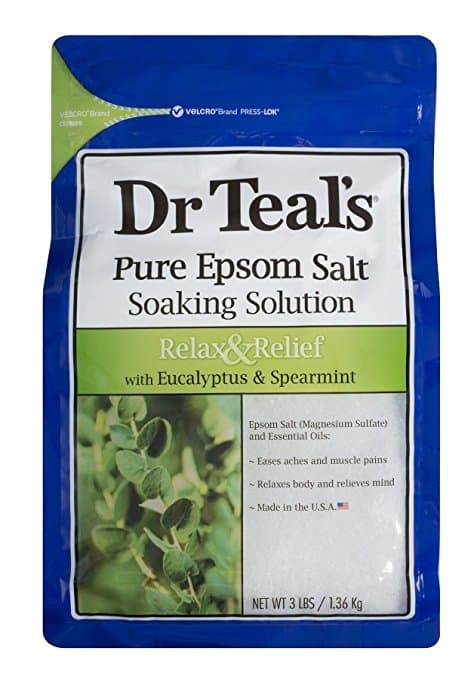 Dr. Teal's Epsom Salt is one of my favorite kinds to use, especially the essential oil infused blends. But any epsom salt from the drugstore will work just as well. I love adding lavender essential oil to the bath as well. Add about 1/2 cup of salt for every 50 pounds of body weight. Or, try this amazing epsom salt bath bombs recipe – too cool! Soak for approximately 20 minutes for the maximum benefit.
My boys also love taking epsom salt baths. They always ask for it and sink into the water with a contented "Ahhhh!" Another great way to incorporate this is to do an epsom salt foot soak to unwind at the end of a long day.
Magnesium Flakes
I haven't personally tried magnesium flakes, but they can be added to the bath just like epsom salts (although they are a bit more pricey). The verdict is still out, but according to this article, flakes actually absorb into the system better than epsom salts. They also do double duty if you are interested in making your own magnesium products (more on that below). Flakes are used in many DIY magnesium product recipes. Wellness Mama has a really cool magnesium bath recipe with vanilla extract and lavender… doesn't that sound just divine?
Gel or Lotion
Another great option is magnesium gel or lotion. However, these products are definitely not all created equal. Unfortunately, I find the gel to makes my skin very itchy and uncomfortable, which is why I HIGHLY recommend the following:
Magnesium Lotion Shop makes the purest magnesium formula I've found (the only ingredients are magnesium oil, apricot oil, mango butter and beeswax), and I love using it before bed every night to help me sleep.
It's a silky smooth hard lotion which helps nourish dry skin. This lotion also has a calming effect and may help you drift off to an amazing nights sleep ? SOOOO helpful on stressful days!
My husband and I love it, we've been sleeping better, and it's been helping Richard a lot! He had really sore knees from running and this gave him a lot of relief.
It's also really affordable and lasts a long time – you only need ½ teaspoon per application! Grab some here.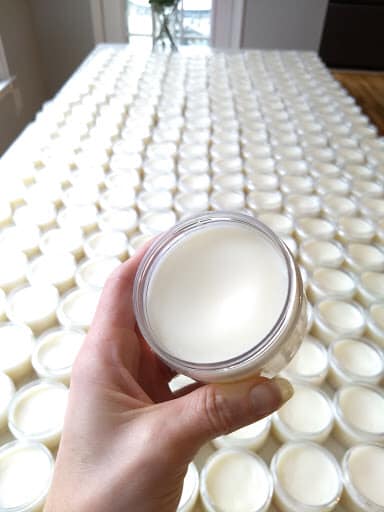 Another good option is Life-Flo Magnesium lotion. It's not quite as pure, but smells like a vanilla cupcake. I like rubbing it on my abdomen and legs to relax me before bedtime.
DIY Magnesium Sprays, Lotions, or Body Butters
Another option is to create your own magnesium products. This is definitely a cheaper option, and if you enjoy making DIY recipes, give it a go! Here are a few awesome recipes to try:
DIY Magnesium Body Butter with coconut oil and shea butter will nourish your skin while soothing your system. It's simple to make and very effective.
Homemade Sleepytime Spray with magnesium + lavender by Butter Nutrition includes lavender essential oil also to help you relax and sleep deeply.
Magnesium Oil Spray by Wellness Mama only uses two ingredients and is super easy.
Supplements for Magnesium Deficiency
Now you may be wondering, "Should I take a supplement?" The short answer (unless you're eating a perfect diet and have low stress levels) is that yes, you should. Approximately 80 percent of people have low levels of magnesium, so the chances are that you're probably deficient according to Dr. Josh Axe.
Note: As with any supplement, ask your doctor before use. Although they are probably safe for most adults at doses under 350 mg/day, too much magnesium can have adverse affects in some people (source).
My advice would be that if you're having any of the symptoms listed above, asking your doctor about a supplement is a good idea. Also, your body may give you an undeniable clue if you're getting too much magnesium. (Hint: your digestion may be off and you'll be running to the bathroom more frequently.)
There are several types of magnesium supplements, one of the most popular being magnesium citrate. Many people rave about a product called Natural Calm, and I wanted to like it. However, after trying it several times, it affected my digestion too much and I found a better alternative. But if you have any issues with constipation, this would be a great supplement to try.
In my experience, magnesium chelate works best and is less likely to cause digestive issues. It's easily absorbed by the body because it is in the same state as the magnesium in the food we eat.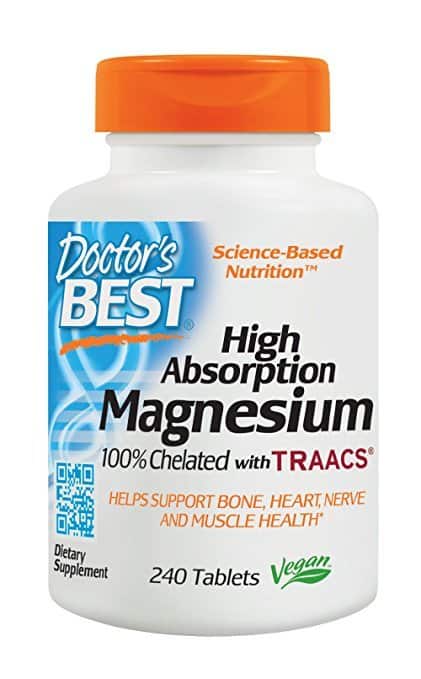 I've had a really great success taking the brand Doctor's Best Chelated Magnesium every night before bed. It's also super affordable, only $13 for 240 tablets, so it's a win-win! It helps me relax and go to sleep, and it does not bother my stomach whatsoever.
Now that you've got all the best recommendations for increasing your magnesium intake, take action. Eat more magnesium-rich foods, try an epsom soak or magnesium lotion, and if necessary, a supplement also. Your magnesium deficiency symptoms should subside, helping you feel more balanced and relaxed in no time.
Further Reading: The Magnesium Miracle by Carolyn Dean, M.D.
Do you have any magnesium foods or products to recommend?
With Joy,

PIN IT!