Let's explore why picnics are so great for families, plus picnic ideas and inspiration to create lasting memories!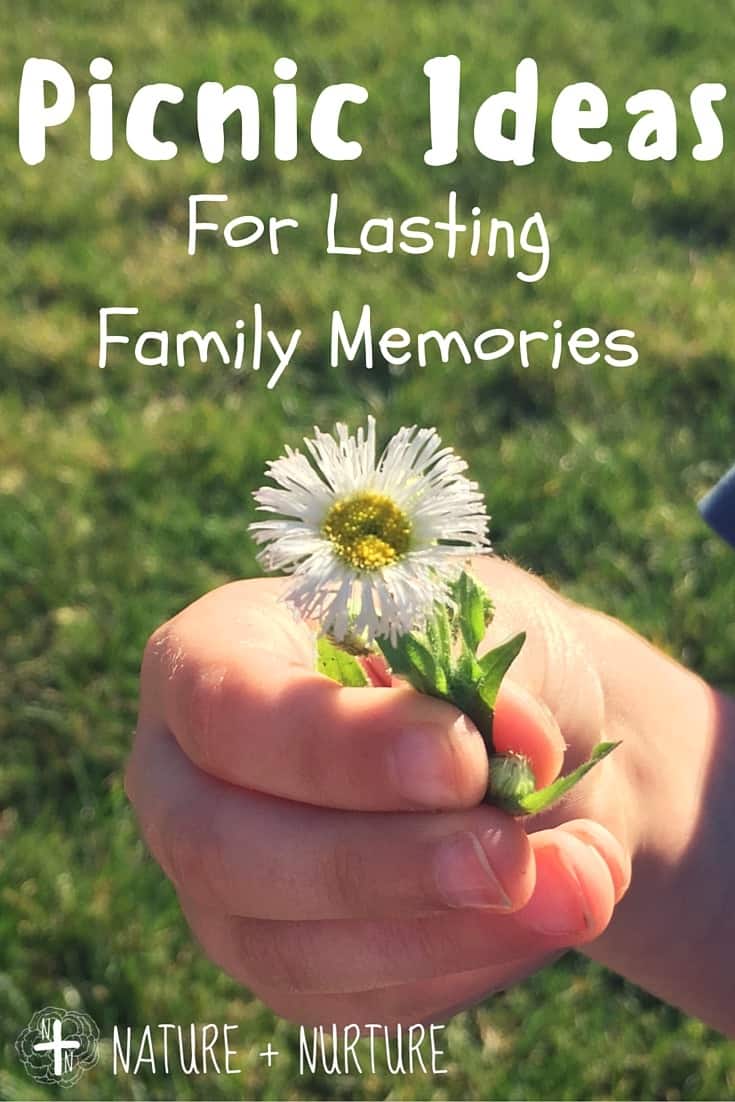 "Can we have a tea party?" Gabriel asked on a particularly rainy day.
I'm a mom of boys, and yes – we still love tea parties in our house. Maybe it's our British background (my husband's a New Zealander and my son was born in Scotland), but a cup of tea seems to make everything more festive.
Out came the miniature cups and teapot, and I threw some sandwiches, fruit, and chocolate chips onto a tray. We spread blankets on the floor.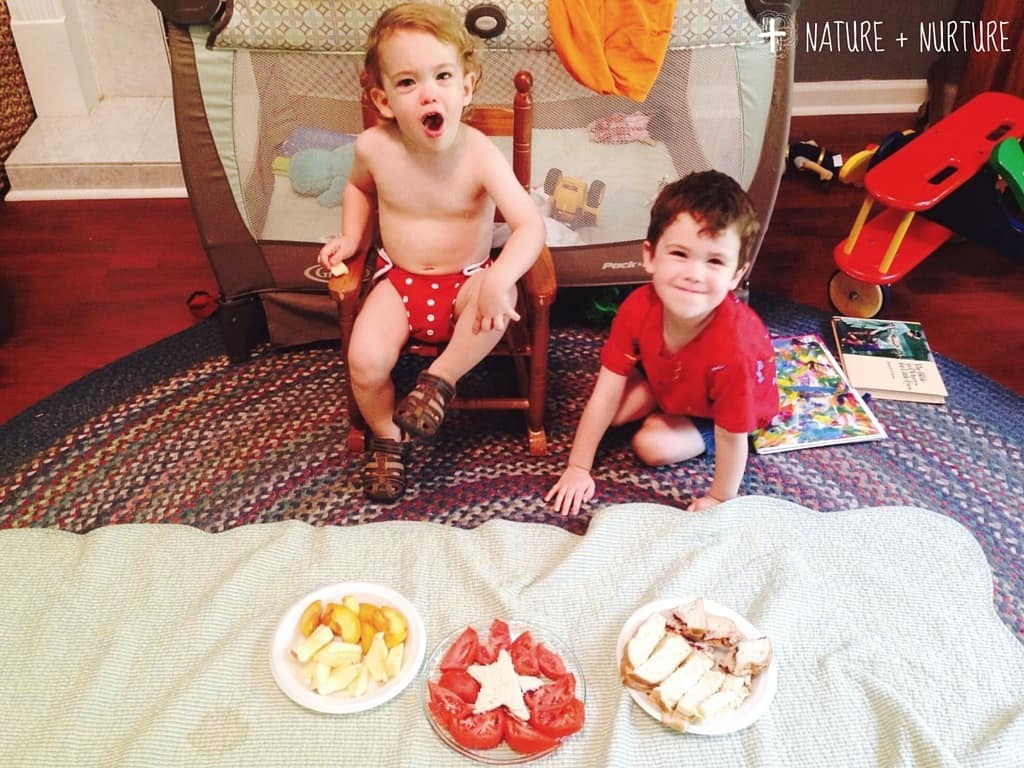 It was one of the best moments I've had with my boys.
How can something so simple be so memorable?
Because a picnic is not just about nourishing ourselves with food. We're nourishing our souls by connecting with each other.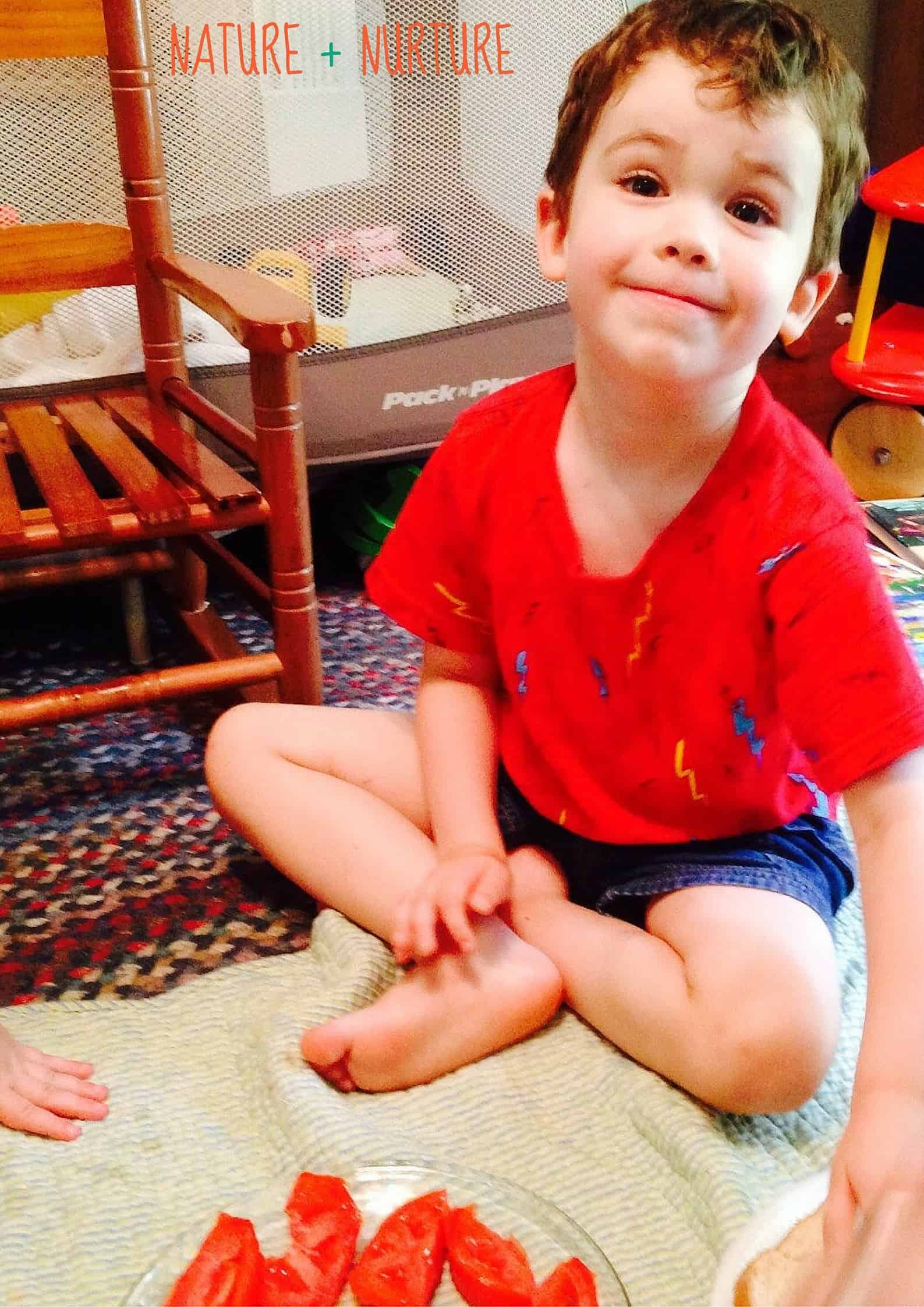 Why are picnics important?
Let's look at some of the benefits of picnicking to get you inspired this summer!
Eating from a different vantage point is fun.
Sometimes, a change of scenery is all we need to appreciate life more deeply. Ever have one of those days when you feel overwhelmed and you go outside and you just feel… better.
Inside or out, a picnic is all about sharing a meal in a different way than you normally would. Whether it's a blanket spread in the living room or a picnic table outdoors, picnics get us out of our routine and help us have fun.
If it's nice out, head to a random destination that you've never been before. You will all benefit from the time spent in the great outdoors and the fresh air.
You connect on a deeper level than during a regular meal.
Picnicing helps you connect with your loved ones in a special way. It says,"I'm taking time out to just spend time with you." You will all be more likely to put down your devices and just chat and giggle.
It's a much healthier option than typical outings which involve eating out.
Sometimes our family wants to go to a restaurant because it's just fun to eat in a different environment. The problem is, we don't want to eat junk food.
Healthy food is sometimes hard to come by in a restaurant. While we're fine with doing this occasionally, a better option can be eating our own food on a picnic. All the ambience with none of the junk!
More frugal than a restaurant, and yet makes a more vibrant memory.
Another reason we're hesitant to eat out is the cost. Making your own picnic is frugal, yet even more memorable than eating at a restaurant! What are your best memories as a child? Mine are centered around family time spent outdoors.
Next time your family wants to go out for dinner, why not head to the park instead of a restaurant?
Picnic Ideas for Awesome Food
A picnic doesn't have to be sandwiches! Check out these fun ideas:
Chicken Caesar Wraps by Liluna
French Potato Salad via The Country Cook
Baked Zucchini Chips via A Spicy Perspective
Pasta in a Jar via Skinny Jeans Food
Strawberry Mint Lemonade via Little Miss Party Planner
Watermelon on a Stick via Tidy Mom
Tomato Cucumber and Onion Salad
Picnic Ideas To Make It Fun
Fly a Kite!
Water balloons rock.
Picnic Basket Relay via Care.com
Family Question game via Beauty and Bedlam
Tic Tac Toe Frisbee via A Turtle's Life for Me
Flip Flop Kick via Inner Child Fun

You may also like: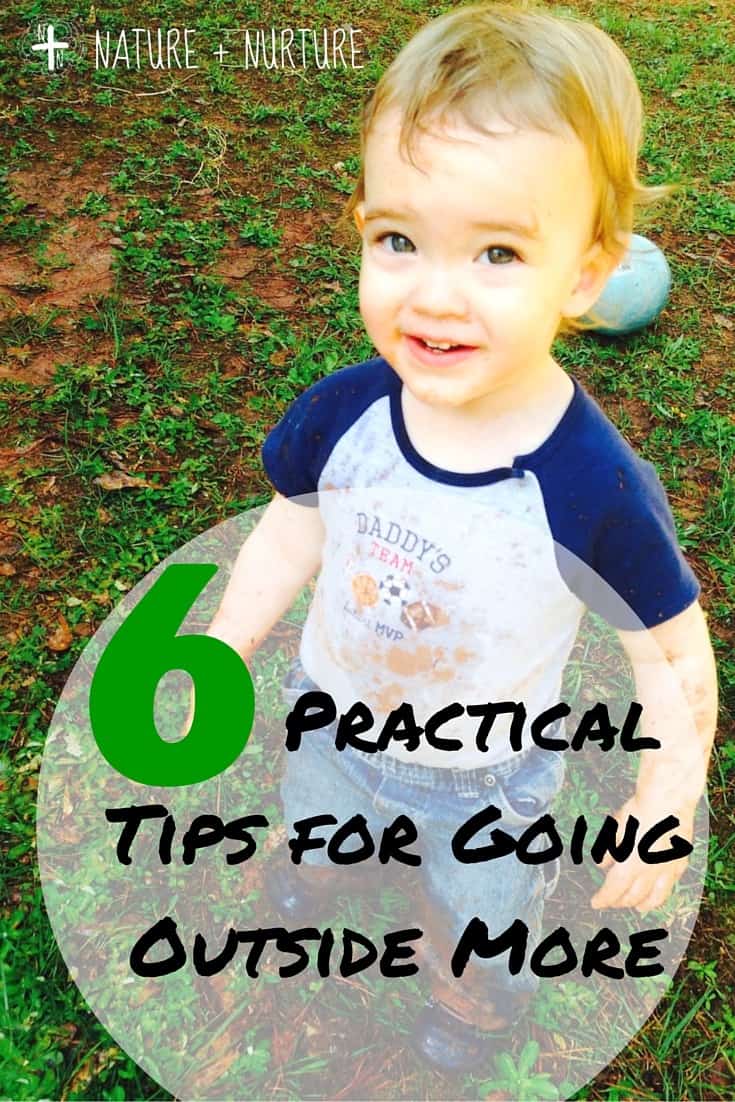 I hope you're inspired to get outside and enjoy a family picnic this week!
Any awesome family picnic ideas to share? Comment below!
With Joy,