Wondering "Does God answer prayer?" is normal for most people, even believers. Especially when it seems like we are not getting what we need or want in life. Be assured, God answers prayer — even when we don't see it or can't understand the answers.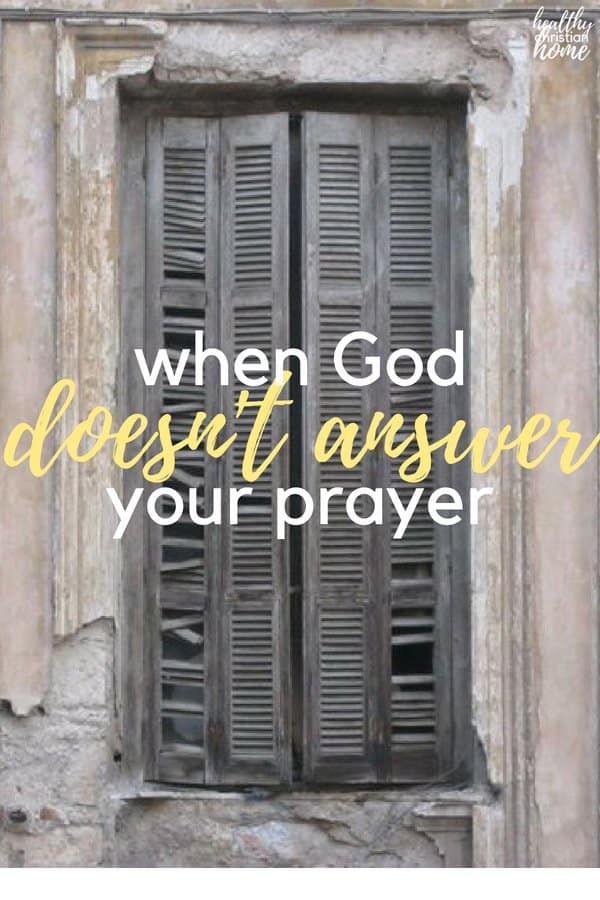 Does God Answer Prayer?
Most people have asked this question at some point in their life. And the short answer is YES, God answers prayer.
It may not happen in the timeline we prefer, and we may not always understand the answer. But rest assured, God is THE expert at taking situations which seem impossible and transforming them into something meaningful for His purposes.
He may answer "Yes", "No," or "Not right now." But whatever the answer, we can trust in God's character and plan.
Romans 8:28 assures us, "And we know that for those who love God all things work together for good, for those who are called according to his purpose."
25 God Answers Prayer Bible Verses
The following bible verses reassure you that God indeed does answer prayer, and his provision in your life is infinite.
Psalm 145:18-19
The Lord is near to all who call on him, to all who call on him in truth. He fulfills the desire of those who fear him; he also hears their cry and saves them.
James 1:5-6
If any of you lacks wisdom, let him ask God, who gives generously to all without reproach, and it will be given him. But let him ask in faith, with no doubting, for the one who doubts is like a wave of the sea that is driven and tossed by the wind.
Psalm 65:1-2
Praise is due to you, O God, in Zion, and to you shall vows be performed. O you who hear prayer, to you shall all flesh come.
Psalm 17:6
I call upon you, for you will answer me, O God; incline your ear to me; hear my words.
Psalm 145:18
The Lord is near to all who call on him, to all who call on him in truth.
John 14:13-14
Whatever you ask in my name, this I will do, that the Father may be glorified in the Son. If you ask me anything in my name, I will do it.
Jeremiah 29:11-13
For I know the plans I have for you, declares the Lord, plans for welfare and not for evil, to give you a future and a hope. Then you will call upon me and come and pray to me, and I will hear you. You will seek me and find me, when you seek me with all your heart.
Romans 8:26
Likewise the Spirit helps us in our weakness. For we do not know what to pray for as we ought, but the Spirit himself intercedes for us with groanings too deep for words.
Psalm 102:17
…he regards the prayer of the destitute and does not despise their prayer.
Zechariah 13:9
And I will put this third into the fire, and refine them as one refines silver, and test them as gold is tested.
They will call upon my name, and I will answer them. I will say, 'They are my people'; and they will say, 'The Lord is my God.'"
Matthew 7:7-8
Ask, and it will be given to you; seek, and you will find; knock, and it will be opened to you. For everyone who asks receives, and the one who seeks finds, and to the one who knocks it will be opened.
Matthew 7:9-11
Or which one of you, if his son asks him for bread, will give him a stone? Or if he asks for a fish, will give him a serpent? If you then, who are evil, know how to give good gifts to your children, how much more will your Father who is in heaven give good things to those who ask him!
Ephesians 3:20-21
Now to him who is able to do far more abundantly than all that we ask or think, according to the power at work within us, to him be glory in the church and in Christ Jesus throughout all generations, forever and ever. Amen.
Matthew 6:30-32
But if God so clothes the grass of the field, which today is alive and tomorrow is thrown into the oven, will he not much more clothe you, O you of little faith? Therefore do not be anxious, saying, 'What shall we eat?' or 'What shall we drink?' or 'What shall we wear?' For the Gentiles seek after all these things, and your heavenly Father knows that you need them all.
Deuteronomy 4:7
For what great nation is there that has a god so near to it as the Lord our God is to us, whenever we call upon him?
Psalm 91:14-15
Because he holds fast to me in love, I will deliver him; I will protect him, because he knows my name. When he calls to me, I will answer him; I will be with him in trouble; I will rescue him and honor him.
Luke 11:5-8
And he said to them, "Which of you who has a friend will go to him at midnight and say to him, 'Friend, lend me three loaves, for a friend of mine has arrived on a journey, and I have nothing to set before him'; and he will answer from within, 'Do not bother me; the door is now shut, and my children are with me in bed. I cannot get up and give you anything'? I tell you, though he will not get up and give him anything because he is his friend, yet because of his impudence he will rise and give him whatever he needs.
Isaiah 65:24
Before they call I will answer; while they are yet speaking I will hear.
2 Chronicles 7:14
…if my people who are called by my name humble themselves, and pray and seek my face and turn from their wicked ways, then I will hear from heaven and will forgive their sin and heal their land.
Proverbs 15:8
The sacrifice of the wicked is an abomination to the Lord, but the prayer of the upright is acceptable to him.
John 15:16
You did not choose me, but I chose you and appointed you that you should go and bear fruit and that your fruit should abide, so that whatever you ask the Father in my name, he may give it to you.
1 John 3:21-22
Beloved, if our heart does not condemn us, we have confidence before God; and whatever we ask we receive from him, because we keep his commandments and do what pleases him.
1 John 5:14-15
And this is the confidence that we have toward him, that if we ask anything according to his will he hears us. And if we know that he hears us in whatever we ask, we know that we have the requests that we have asked of him.
James 5:16
Therefore, confess your sins to one another and pray for one another, that you may be healed. The prayer of a righteous person has great power as it is working.
James 5:17-18
Elijah was a man with a nature like ours, and he prayed fervently that it might not rain, and for three years and six months it did not rain on the earth. Then he prayed again, and heaven gave rain, and the earth bore its fruit.
Examples of God Answering Prayer in the Bible
There are many examples in the Bible of when people prayed and God answered. Here are just a few:
Cornelius' prayers were answered when God sent Peter (Acts 10)
Elijah prayed for fire from heaven, which God sent (2 Kings 1:12)
Hezekiah's prayer for an extended life was answered (2 Kings 19:19)
Hannah prayed for and was given a son (1 Samuel 1:10-11)
Peter was rescued from prison after the church prayed for him (Acts 12:1-17)
Joshua's prayer for the sun and moon to stand still during battle was granted (Joshua 10:11-14)
Are you worried about not getting what you need?
It's easy to doubt God when life doesn't make sense… even the disciples did.
In Matthew 15 they said to Jesus, "We have only five loaves here and two fish."
ONLY.
The disciples were realists. They were quick to inform Jesus of how little they had.
Only is a word I've uttered quite often in my prayers to God. I only have a little energy today. I only had 3 hours of sleep last night.
Maybe your situation is more dire. Perhaps you (or a loved one) has been given only 6 months to live. Maybe you only have $100 to your name to last the next two weeks.
We see lack.
And this is normal. We live in a physical body, in a physical world, with physical limitations. But there's a truth that we need to remember:
We see lack. But Jesus sees potential.
Now when it was evening, the disciples came to him and said, "This is a desolate place, and the day is now over; send the crowds away to go into the villages and buy food for themselves." But Jesus said, "They need not go away; you give them something to eat." They said to him, "We have only five loaves here and two fish." And he said, "Bring them here to me." Then he ordered the crowds to sit down on the grass, and taking the five loaves and the two fish, he looked up to heaven and said a blessing. Then he broke the loaves and gave them to the disciples, and the disciples gave them to the crowds. And they all ate and were satisfied. And they took up twelve baskets full of the broken pieces left over. And those who ate were about five thousand men, besides women and children. – Matthew 14:15-21
Bring Your Concerns to Jesus in Prayer
The disciples saw the situation for what it was. They were in a desolate place with only enough food for a few people. Jesus wasn't worried. His words?
"Bring them here to me."
What's your "lack" situation today? What's the one area where you've been begging, "God, please answer my prayer!" Will you "bring it" – surrender it – to Him?
Only He can transform a hopeless situation into something beautiful.
Only He can give us something freely that we cannot get for ourselves.
This leads me to the next amazing truth…
Remember, God Owns Everything and Can Do Anything
We think there's not enough, but our Father owns everything and can give us anything.
Come, everyone who thirsts,
come to the waters;
and he who has no money,
come, buy and eat!
Come, buy wine and milk
without money and without price.
Why do you spend your money for that which is not bread,
and your labor for that which does not satisfy?
Listen diligently to me, and eat what is good,
and delight yourselves in rich food.

Incline your ear, and come to me;
hear, that your soul may live… – Isaiah 55:1-2
Listening to God transforms "not enough" into more than we could ever need… enough to experience delight!
Let's look at one more passage concerning this truth.
Now to him who is able to do far more abundantly than all that we ask or think, according to the power at work within us… – Ephesians 3:20
This final truth is the most powerful of all. Not only is God able to give us what we pray for, but…
He can do MUCH more than we are able to ask for or imagine!
Wow.
You may be thinking, "Okay, so I know God has the power to give me whatever I need or want, and even more. So why hasn't He done it?"
This is a tough question, and one that I don't have all the answers for. But I do have a few ideas to consider. Before we dive in, grab your free "My God & I" prayer cards to boost your prayer life!
3 Possible Reasons God Isn't Answering Your Prayers
1. You don't really need it.
Sometimes, when we're praying for something, we think it's a need when it's actually not. Remember God's promise in Philippians 4:19, "And my God shall supply all your need according to His riches in glory by Christ Jesus."
Maybe God knows that giving you the thing you are praying for would take you further away from Him. Or maybe the next point is true…
2. God is using your difficult situation for something great.
Maybe, just maybe, something BIG is happening behind the scenes. God could be preparing you to minister to others in a huge way.
When you go through difficulty or tragedy, you will be able to help people in the same situation. This is a huge blessing that the world would not have experienced otherwise.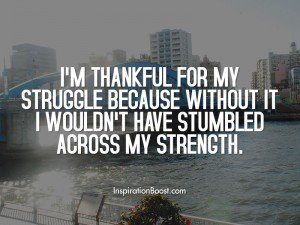 God doesn't cause bad things to happen, but He can use these bad things to make you stronger spiritually!
This is 2 Corinthians 13:3-2 in action. I love love love this passage!
3 Blessed be the God and Father of our Lord Jesus Christ, the Father of mercies and God of all comfort, 4 who comforts us in all our affliction, so that we may be able to comfort those who are in any affliction, with the comfort with which we ourselves are comforted by God. 5 For as we share abundantly in Christ's sufferings, so through Christ we share abundantly in comfort too.
This last point may be controversial, but I think it's important.
3. You aren't living in total submission to His plan.
At least consider this as a possibility. I'm not saying that any difficulty in your life is your fault – what I am saying is: use this struggle as an opportunity to evaluate your life.
Whatever your struggle is, take it to the Word. For example:
Are your relationships strained? Read what the Bible says about how to treat others, and make sure you're implementing this wisdom.
Are your finances a mess? The Bible shares wisdom about how to steward your money wisely.
Is your health suffering? Believe it or not, the Bible addresses this as well! Try eating and caring for your body the way He instructs – you may be surprised at the outcome! Read this book for more details.
Are you unhappy? The Bible includes advice on how to focus on gratitude! I love this book on being more thankful for little things.
Related Post: "The One Thing Jesus Didn't Know"
It's going to take time, but if you try to live out God's instructions as closely as possible – your problems may improve!
Maybe your situation doesn't fit with any of these explanations. Maybe you've been living out God's plan, but you can't see any way your situation could become a blessing. But remember, Satan is a defeated foe. We will gain the ultimate victory if we do not lose heart!
Remember, if you're lacking something, your greatest blessing could be just around the corner.
Are you lacking anything in your life today? How can I pray for you?
With Joy,