A full spa day with luxury treatments is something all of us want, but we don't typically have the cash to splurge on. Thankfully, you can achieve the same relaxation and results with an epic at home spa day!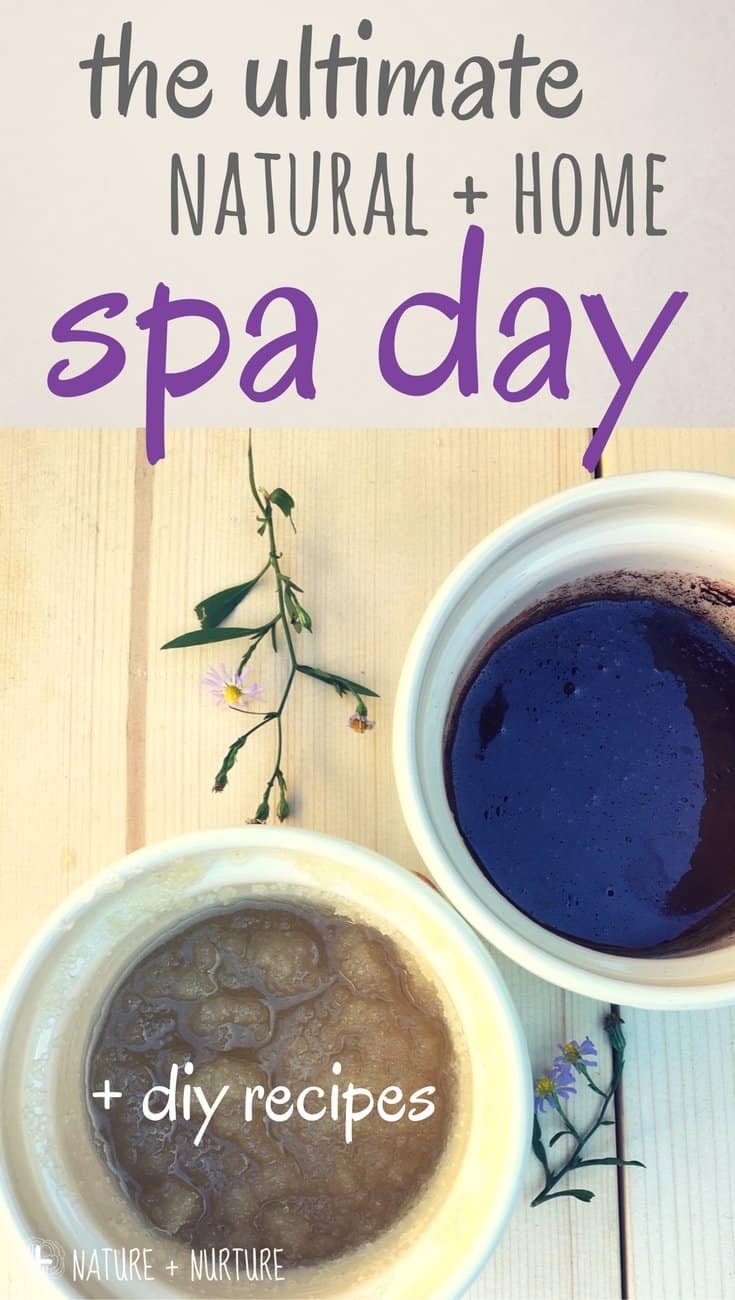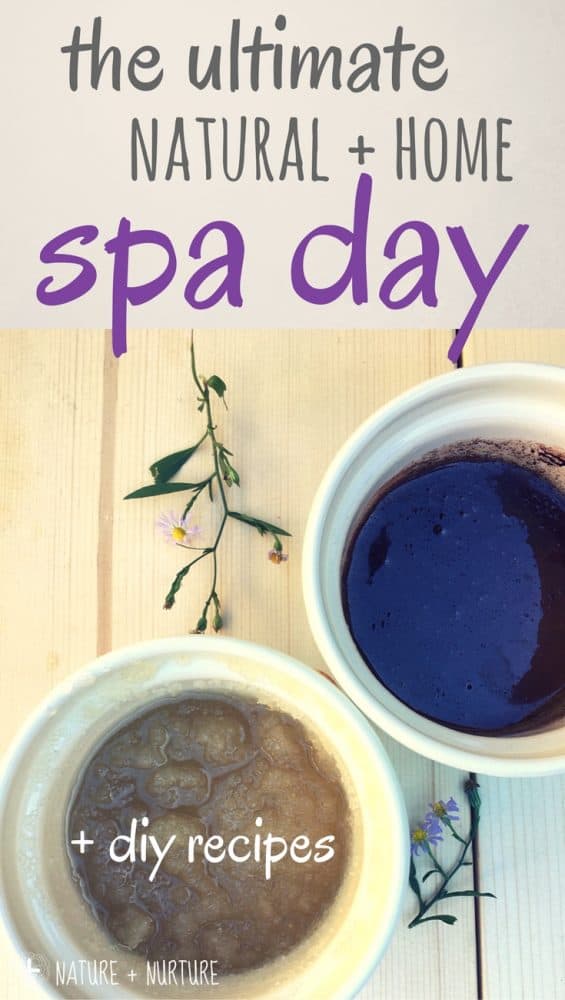 Another plus is that at home spa treatments can be made using natural items you probably already have in your cupboard. The diy recipes in this post are free of chemicals and who-knows-what.
Gather a couple of your best girlfriends for an relaxing evening, or enjoy a quiet home spa day by yourself. You deserve it.
Ultimate Home Spa Day Routine (Step-by-Step)
Let's dive into the most epic at home spa day ever! Let me walk you through it step-by-step.
Before beginning your pamper session, why not set the mood by lighting a candle or two and brewing a cup of your favorite tea?

Home Spa Treatment #1: Rosemary + coconut oil hair mask
First, begin with a nourishing hair mask so it can do its thing while you finish the rest of your pampering.
Rosemary is the absolute best thing for hair growth and lustrous shine. Mix a few drops of rosemary essential oil with a few tablespoons of coconut oil and massage into your scalp.
Don't forget to soak the ends of your hair with the oil too. Secure hair in a large clip and let the hair mask sit for 30 minutes up to several hours.
Home Spa Treatment #2: Manuka honey face mask with cinnamon.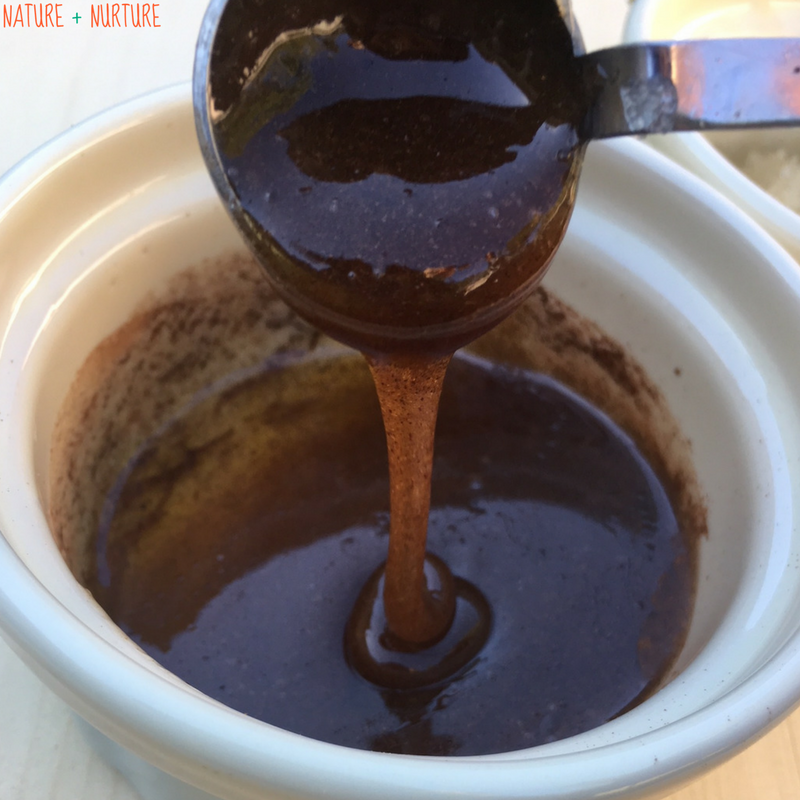 Next, mix up this super simple and effective face mask. This mask uses manuka honey, which hails from New Zealand (my husband's homeland). It's famous for its wound healing and antibacterial properties, and was even used during war times to speed healing. My husband's family has used it medicinally for years.
Tip: When you buy manuka honey, it has a number on the label with a + symbol. The higher the number, the higher the active healing compounds of that particular batch of honey.
Combine 2 tablespoons honey (manuka honey is ideal) with 1/2 teaspoon cinnamon. The cinnamon is anti-inflammatory and increases blood flow to the skin, plus it helps lighten dark spots. This mask is very soothing and healing to the skin, especially for scarring or hyper-pigmentation.
Apply to the face and let sit for 30-60 minutes.
Check out this video from one of my favorite YouTubers, Holistic Habits, for a few variations on honey masks to try:
While your face mask is working, we're moving on to nails! (But first, real quick, grab your free diy skincare recipes below!)

Home Spa Treatment #3: Non-toxic Mani/Pedi.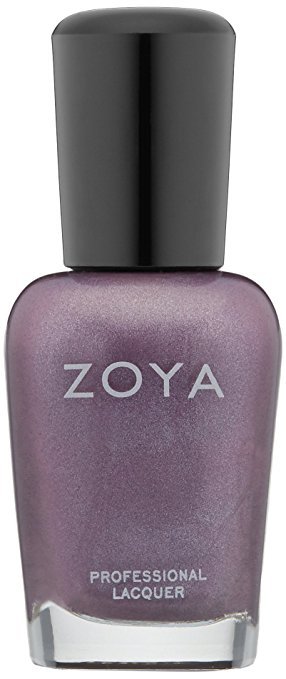 Before starting your mani/pedi, turn on your favorite chick flick. Sleepless in Seattle, anyone?
Remove all polish and push back the cuticles, then file to desired length. The key to getting an at-home manicure to stay in place with less chipping is to use a base and top coat.
Did you know there are actually some great options for non-toxic polish now? Here are some top picks:
Zoya – This brand has over a thousand good reviews on Amazon and over 300 colors to choose from – very impressive! Even better, it's 5-Free, meaning it does not contain 5 of the biggest toxic substances in most polishes (formaldehyde, formaldehyde resin, toluene, dibutyl phthalate, and camphor). It's almost impossible to choose a favorite color, but Nimue and Aphrodite are gorgeous.
Mineral Fusion – Another great choice which is 100% vegan and a purer formula than most. It's also extremely affordable for a natural polish. They also have a large range of 57 colors. I'm especially loving Azurite Sky and Blaze.
Piggy Paint – This polish was created specifically for children, and it's water-based and super non-toxic.
If you're giving yourself a pedicure, do it first before starting your mani. You can try a foot soak beforehand for extra luxury and softness. Here's an amazing guide for giving yourself the perfect at-home pedi, whether you have just a few minutes or an hour to spare.
Wanna try your own French manicure? With a little practice, it's really not that hard. Begin with a sheer pink base. The key to great white tips is to swipe the white polish sideways across the top with a quick stroke, instead of straight-on strokes the way regular polish is done. Alternatively, you can use nail guides, office supply doilies, or even a scotch tape barrier to help create an effortless straight line. Then, finish with a clear top coat.
Tip: You can invest in a french manicure kit to make the process even easier. And here's a step-by-step guide for a more detailed explanation.
Once your nails dry, wash off the honey face mask with your favorite natural cleanser.
Home Spa Treatment #4: Sugar body scrub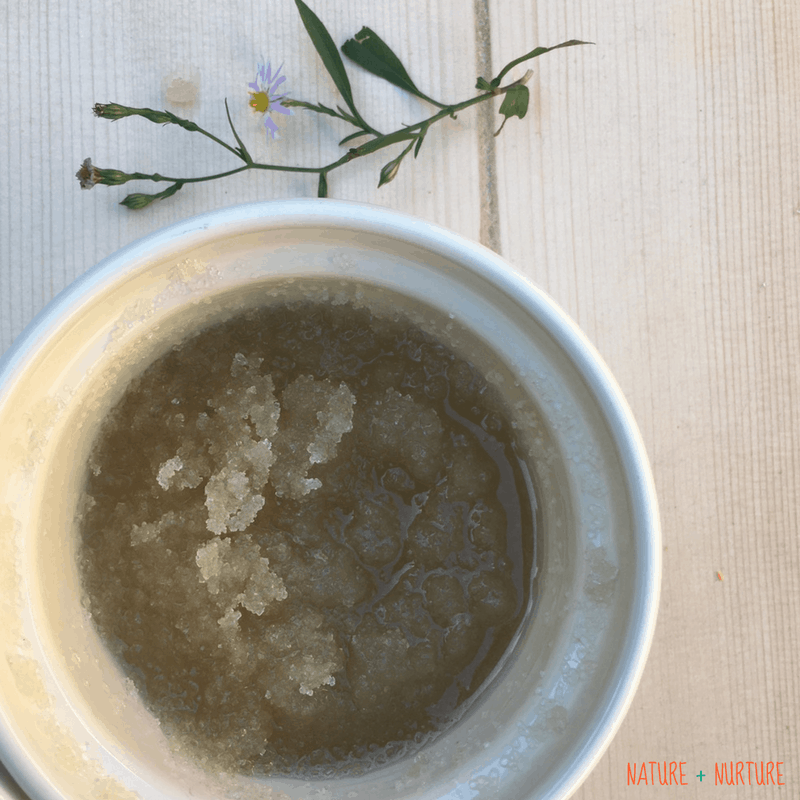 Next, soften and exfoliate your entire body with a diy body scrub. My personal favorite is a sugar scrub, which couldn't be simpler to make. You can even use this scrub on your lips to get rid of all those dry patches.
Just use 1 part softening oil (olive or almond oils are ideal) and one part sugar of your choice. That's it! Mix together and apply all over your body. Scrub, scrub, scrub!
Another option is to make a coffee scrub out of your used coffee grounds. Here's a great recipe to try from Coconut Mama: Coffee Body Scrub With Coconut Oil
After scrubbing your entire body, jump in the shower to get the grit off. Now you're ready for the most relaxing portion of your spa day!
Related Post: Homemade Deodorant that Works!
Home Spa Treatment #5: Detox bath
Fill the tub with the following ingredients for a fabulous detox bath:
Soak for 20 minutes, or until pruny. Preferably while reading your favorite book.
Related Post: Best Books for Relaxation
Don't forget to shampoo and condition with your favorite natural products. The Shea Moisture line is my personal favorite. You may need to repeat in order to completely remove your hair mask. Enjoy your super-soft, shiny tresses!
Home Spa Treatment #6: Moisturize
After bathing, don't forget to moisturize. My favorite way to moisturize after a bath is this quick absorbing, non greasy DIY body lotion. It uses aloe vera as a base and only takes 5 minutes to whip up! It is heaven!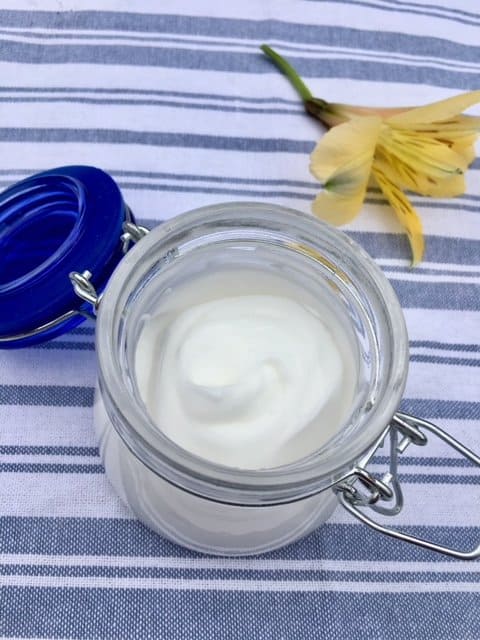 Alternatively, you can use a simple natural oil to nourish the skin. My top picks are coconut or jojoba oil.
Facial moisturizer is key as well. I can't rave enough about this INCREDIBLE moisturizer from LilyAna Naturals.
Don't you feel amazing? Now you are pampered from head to toe and ready to take on the world after your epic home spa day.
If you enjoy DIY recipes like this, here's my favorite resource for homemade products: The Everyday Roots Book. It's over 400 pages of DIY home & beauty products, plus home remedies. I've never seen a resource this comprehensive for DIY recipes and remedies, and believe me, I've looked. The author, Claire, runs a really successful remedies website and is considered one of the top experts. I love having this book on hand whenever I need a quick remedy, and I can't wait to try some of the salves and lotion recipes. Check out the Everyday Roots book here!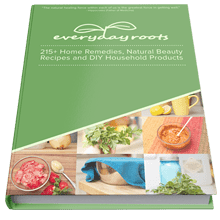 With Joy,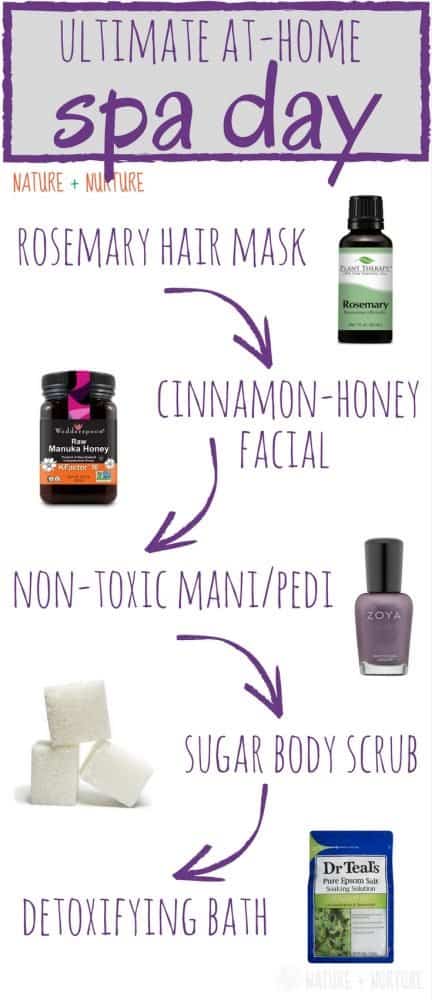 Don't forget to pin this post to save for later! And share with your spa-loving friends!