Want to level-up any dessert in a jiffy? Whip up this homemade maple vanilla whipped cream in 5 minutes (it's perfect with blackberry cobbler or any other dessert you can imagine). Your friends will start asking you to bring a dessert to every party!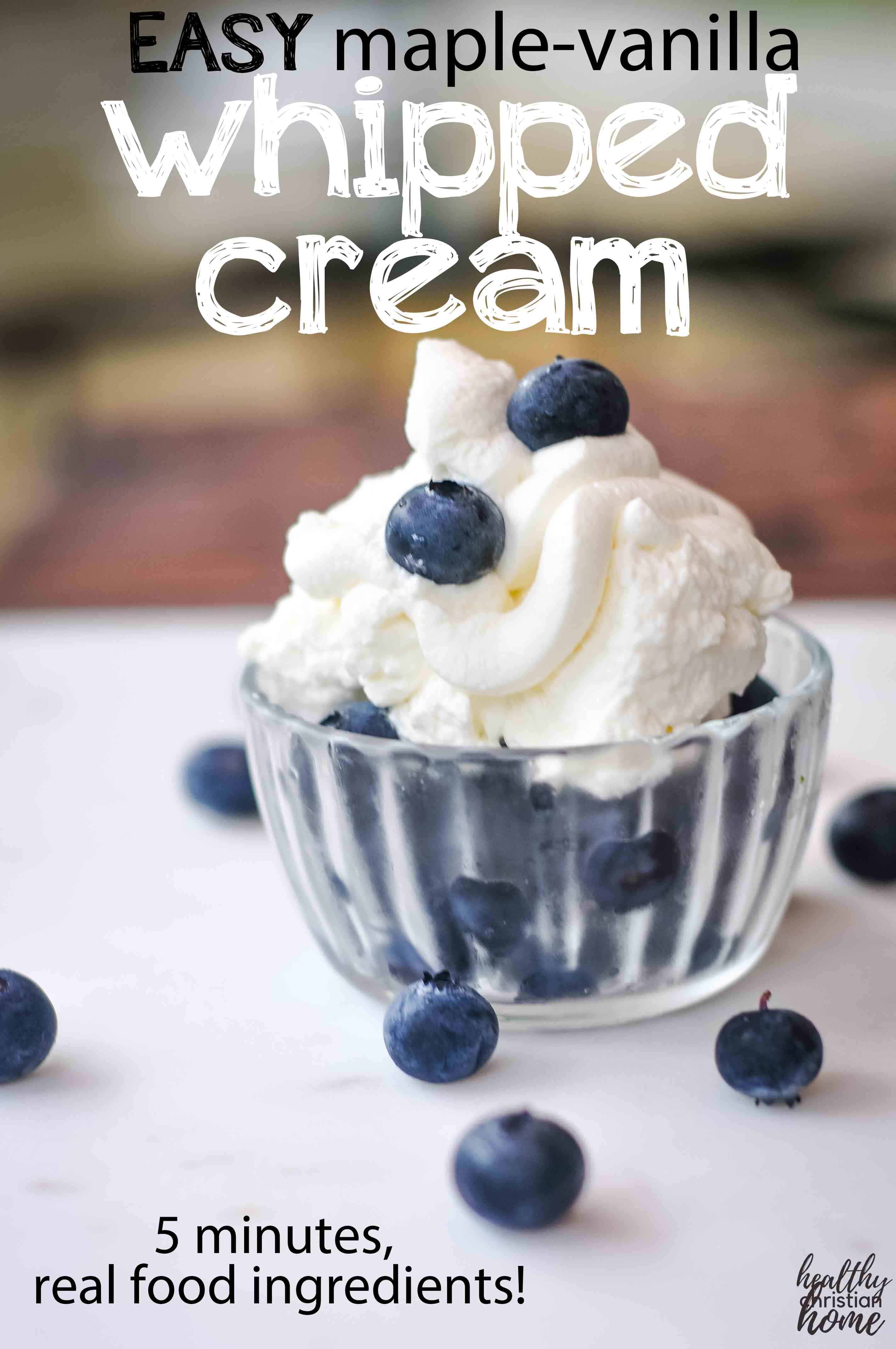 When we visit my parents, mom always makes some sort of yummy dessert which is always accompanied by her homemade maple vanilla whipped cream. It instantly makes dessert infinitely more decadent!
This whipped cream is amazing with any dessert you can think of: easy blackberry cobbler, chocolate brownies, stewed fruit compote, healthy chocolate mousse, homemade egg nog, or simply for dipping cookies into!
And now that we know how important healthy fats are to our daily diet, you can enjoy this homemade whipped cream guilt-free. It's also refined sugar-free and uses maple syrup instead, which adds a wonderful element of flavor.
How to make homemade whipped cream from scratch
Learning how to whip cream by hand is a lot easier than you might think. Once I realized how fast and easy whipped cream is to make, it made me laugh at all the times I purchased ready-made whipped topping!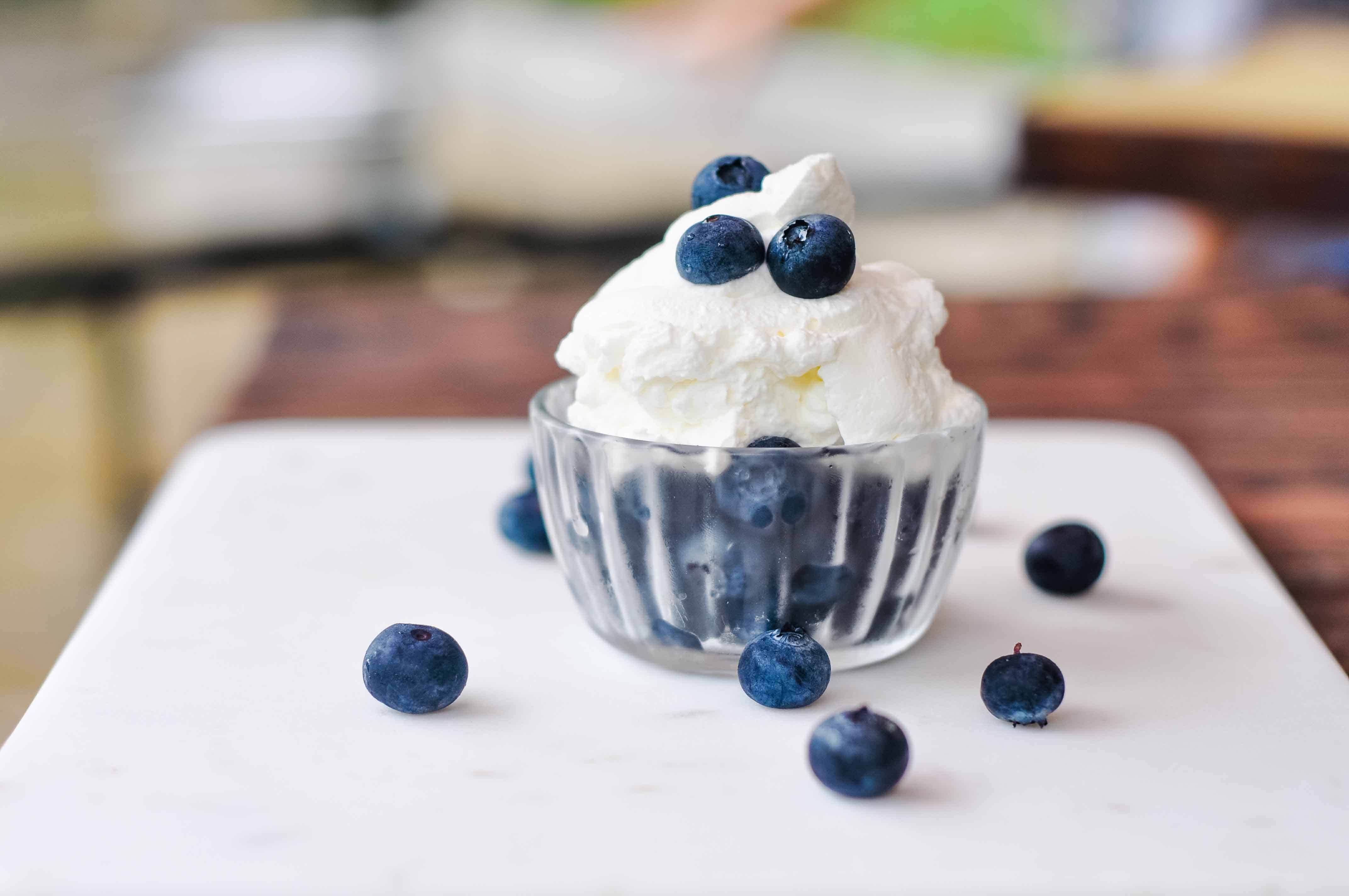 Here are some tips and tricks for making sure your whipped cream turns out amazing every time:
Temperature is key for the perfect whipped texture. Make sure your cream is very cold when you start whipping. Ideally, chill the bowl you're going to use (and even the beaters, if possible!) for 10 minutes in the freezer beforehand.
Whipping your cream until stiff peaks start to form is ideal, as it will hold up better in the fridge.
Add the maple syrup and vanilla in the final 30 seconds of whipping, when your whip looks like it's almost done.
A great quality electric hand mixer like this one makes this job even faster and your whip even lighter!
What type of cream should I use? (whipping cream vs. heavy cream)
One thing I miss about Scotland is all the cream – clotted cream, creme fraiche, double and single cream… now I'm dreaming.
Half and half doesn't even exist – people mostly use single cream (like richer milk) or double cream (super thick and ultra-luxe). Everyone liberally pours double cream over their dessert, many times without even whipping it first. Heavenly!
I always wondered what the difference is between single cream and double cream, and apparently, it's the fat content (18% compared to 48%). Similarly, in the US, whipping cream is a bit lighter (with 30-35% milkfat) and heavy whipping cream is richer, with at least 36% milkfat
As a rule of thumb, go for the heavier cream whenever you can for the best tasting whip. It allows the air to be trapped while whipping, thus doubling its volume. Also, the heavier the cream, the better your whip holds its shape (according to Cooking Light.)
Oh, how I miss that double cream! It would make this homemade whipped cream even more decadent.
British friends, feel free to overnight me a jar…..mmmmmkay??
Can homemade maple vanilla whipped cream replace cool whip in recipes?
Yes, yes, a THOUSAND times yes! Replace cool whip with this beautiful homemade whipped cream, cup for cup, in every recipe you can!
Why? Well, besides the fact that homemade tastes a million times better, take a look at the cool whip ingredients list:
water, hydrogenated vegetable oil (including coconut and palm kernel oils), high fructose corn syrup, corn syrup, skim milk, light cream (less than 2%), sodium caseinate, natural and artificial flavor, xanthan and guar gums, polysorbate 60, sorbitan monostearate, sodium polyphosphate, and beta carotene (for color).

– The Daily Meal, What is Cool Whip?
Ick! No wonder it tastes gross.
And oh, yeah – cool whip costs more than homemade whipped cream too. About 50% more, ounce for ounce.
Instead, make your own whipped cream, and call it "homemade cool whip" if it makes you feel better.
How long does homemade whipped cream last?
This homemade whipped cream lasts around 5 days in the fridge, but it never sticks around that long in our house!
I like to whip the cream a little firmer so it holds up longer in the fridge for leftovers. If your whipped cream is too loose, it may liquefy as it sits.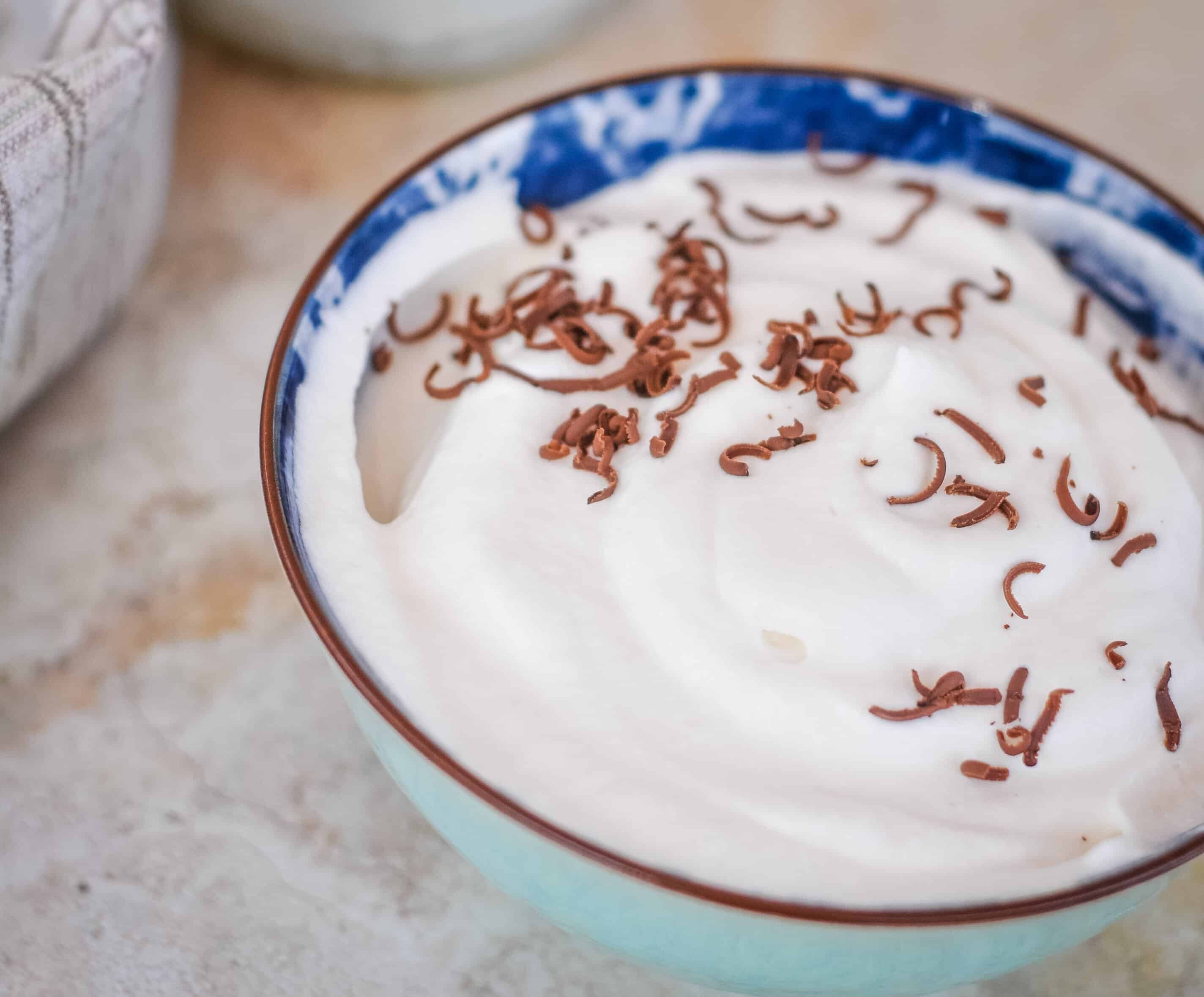 Alternative flavors & whipped cream substitutions
It's so easy to change up the flavors in this whipped cream to suit your liking! Add a couple of tablespoons cocoa powder for chocolate whipped cream, some cinnamon/nutmeg/cloves/ginger for spiced whipped cream, or lemon juice for lemon whipped cream!
This recipe uses maple syrup instead of sugar, but feel free to substitute regular granulated sugar if that's all you have. For keto, try stevia or erythritol. I love using all-natural sweetness from the maple syrup, just the way God made it!
If you're dairy-free, this coconut whipped cream looks fantastic, too!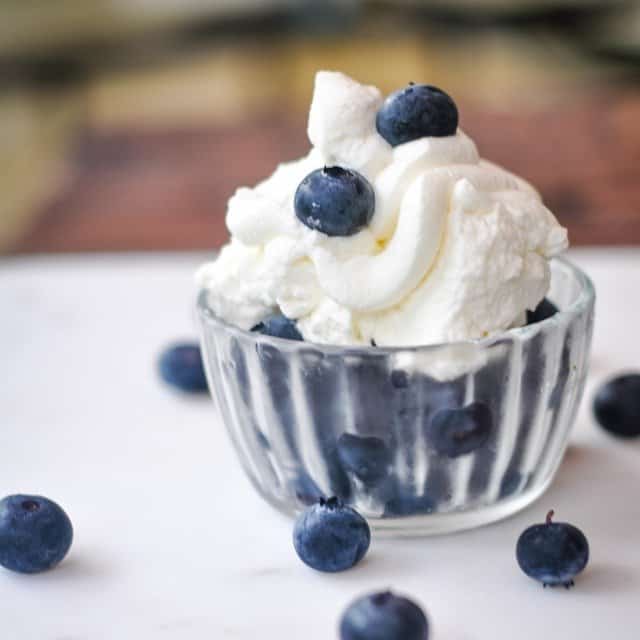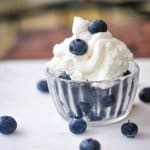 3-Ingredient Maple Vanilla Whipped Cream
This quick homemade whipped cream only has 3 real food ingredients and takes 5 minutes to whip up! Plus, it tastes 100x better than any store bought whipped topping. Maple syrup and vanilla sweeten this whipped cream to perfection.
Ingredients
2 cups heavy whipping cream cold
4 TBSP pure maple syrup cold
1 tsp. vanilla extract
Instructions
Using an electric mixer, beat whipping cream until soft peaks form.

Add maple syrup and vanilla, continue to beat until whipped cream starts to look firm. A firmer whipped cream will hold up better in the fridge for leftovers.
Recipe Notes
Be sure to use very COLD cream and syrup. For even better results, you can chill the bowl and beaters before whipping.
Have you ever tried homemade whipped cream? What's your favorite dessert to top with it?
PIN IT!