Whether you're hosting a get-together, bringing a dish to a party, or craving a snack-style dinner, you'll love these simple & flavorful Instant Pot appetizers! Each of these recipes are made with real food ingredients, nothing artificial.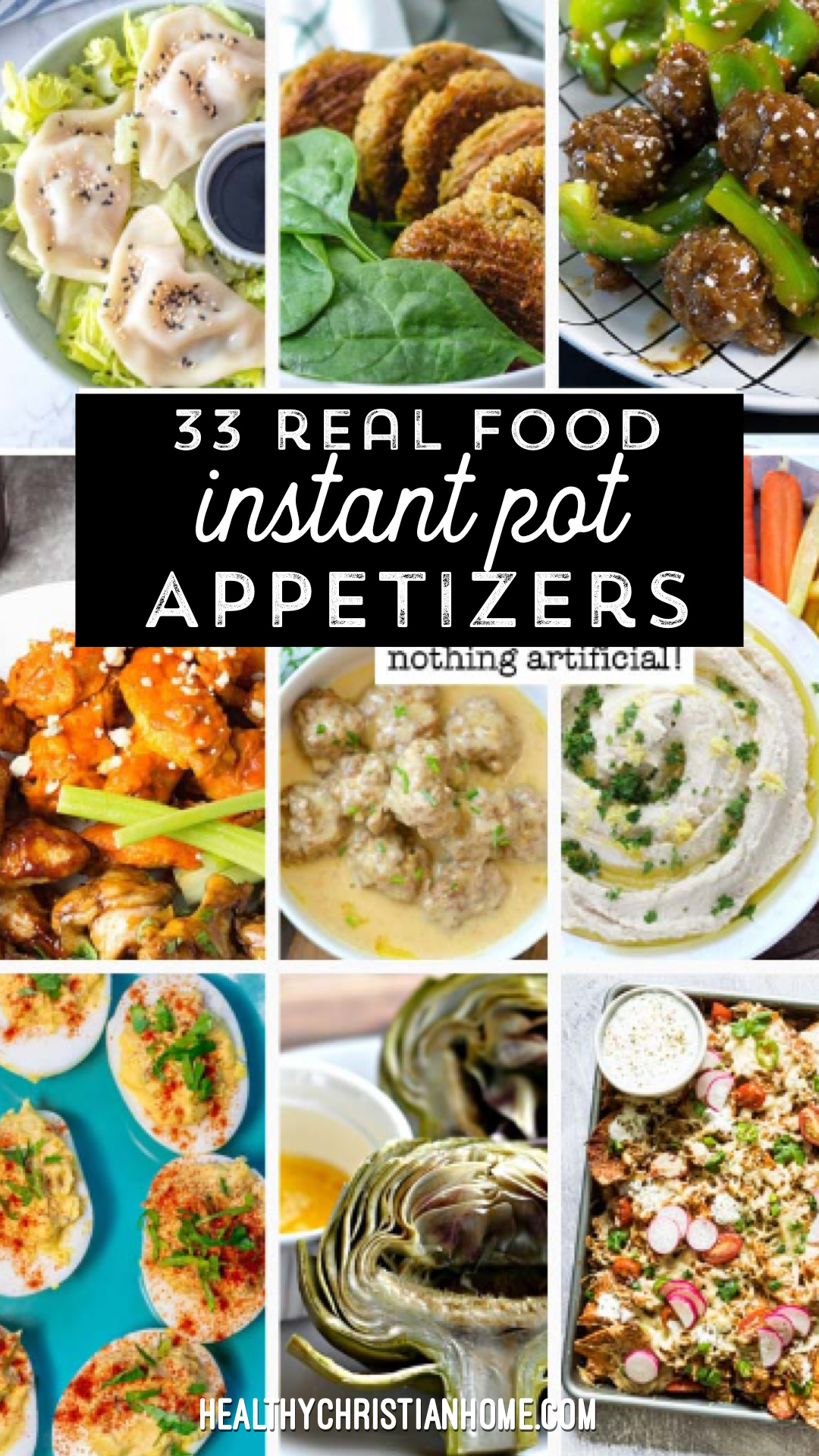 Making Appetizers in the Instant Pot
I love my trusty Instant Pot. It's so fun to make creative recipes like beefy cheesy lasagna mac or savory Italian roast beef.
But other times, I'm guilty letting it sit dormant too long, mainly just using it to cook dried beans or boiled eggs. So I need some incentive to try new recipes!
The Instant Pot is so versatile. You can use it for every single meal, from breakfast to dinner.
Read Next: 40+ Real Food Instant Pot Breakfast Recipes
But appetizers are one of the most fun ways to get creative with your IP! It's nice to try quick Instant Pot snacks when you don't feel like cooking a huge meal.
Appetizers are great for the Instant Pot because you typically don't want to spend a ton of time making a starter dish, especially if you are prepping a main course too. These types of dishes lend themselves really well to quick & easy prep.
Can you make things crispy in an Instant Pot?
Not really, because pressure cooking is essentially a type of steam cooking. Any recipe that does well in a crock pot or with a boiling or steaming method can be converted to IP.
However, recipes that need "dry cooking" to crisp up (like roasting, broiling, or toasting) do better in an oven or air fryer. It really depends on what type of recipe you're going for.
But, there is a workaround. GET THIS… Instant Pot recently created a "crisper lid" (also known as an air fryer lid) attachment. When you use this special lid, it has the ability to make any of your foods crispy just like an air fryer! Perfect to make your appetizers even more delightful.
Instant Pot Recipes for a Crowd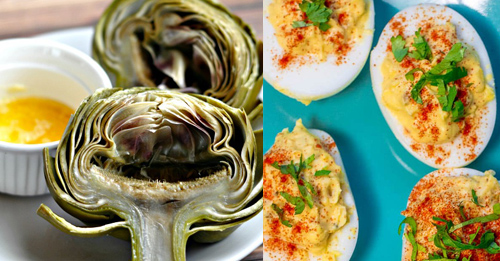 Another reason I love these Instant Pot appetizers is that they're great for a crowd! They don't necessarily need to be served as party appetizers only. Serve them as a side dish for any meal, or bring them to your next get-together to wow everyone.
These recipes are extra popular at church potlucks too! Everyone loves fun party-style food.
Whether your group loves nachos, sliders, wings, soups, or dips, there is something in this list for you!
Healthy Instant Pot Appetizers
Each of these recipes is made using real food ingredients, meaning there's no processed junk here. No cream-of-whatever soups, Velveeta, or anything like that.
Appetizers sometimes get a bad rap for being really unhealthy and deep-fried, but with the Instant Pot it's possible to make them mega-tasty and healthy too!
Instant Pot Appetizers
These Instant Pot appetizers are a snap to make and are total crowd-pleasers. Perfect for any gathering, potluck, or just a simple snack-style dinner. All real food ingredients, nothing processed.
What's your favorite thing to make in the Instant Pot?
PIN IT!