Are you thinking of going on a romantic getaway with your spouse? Here are 5 essentials for a romantic weekend away to make for a relaxing & rejuvenating short trip.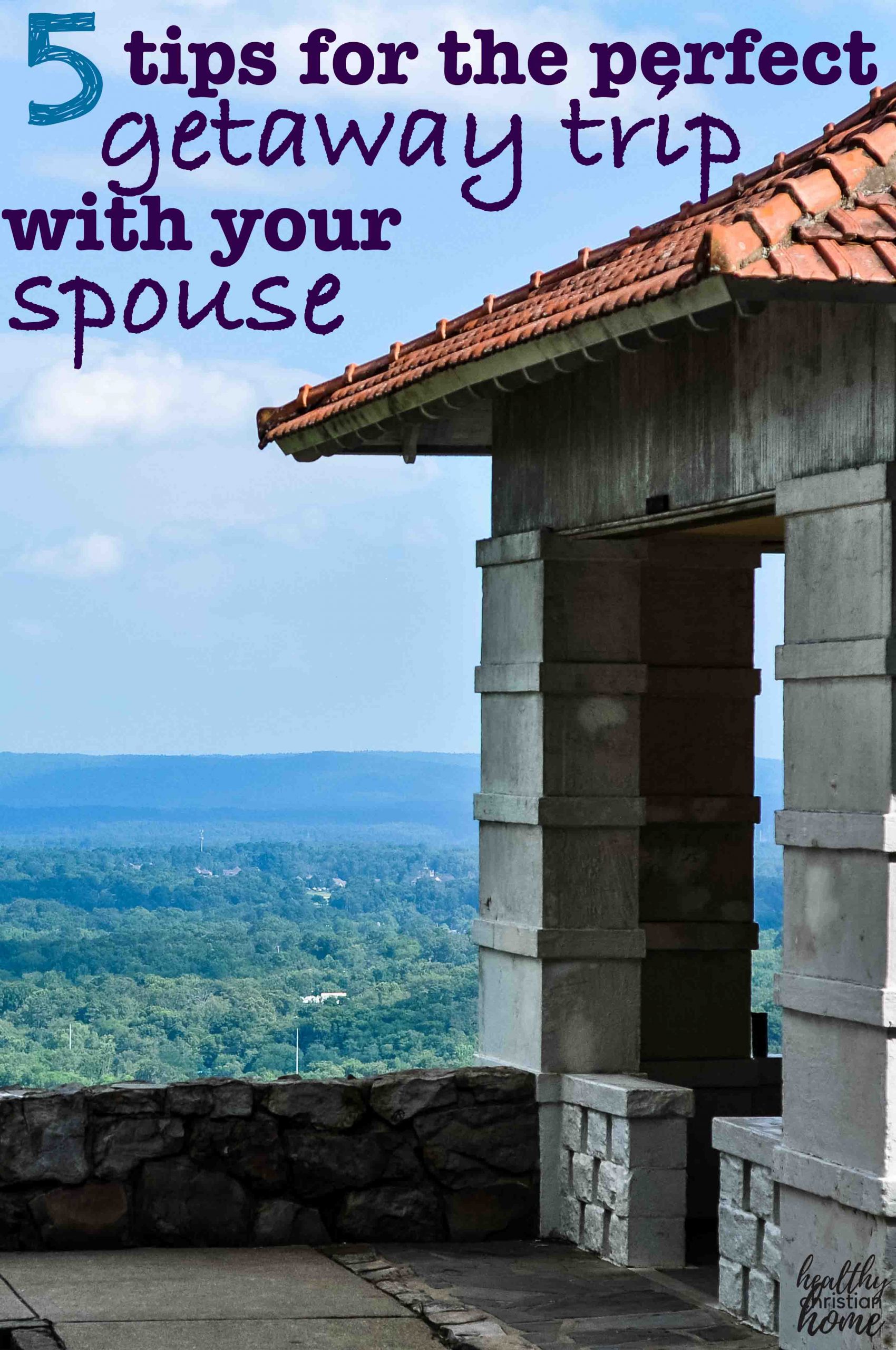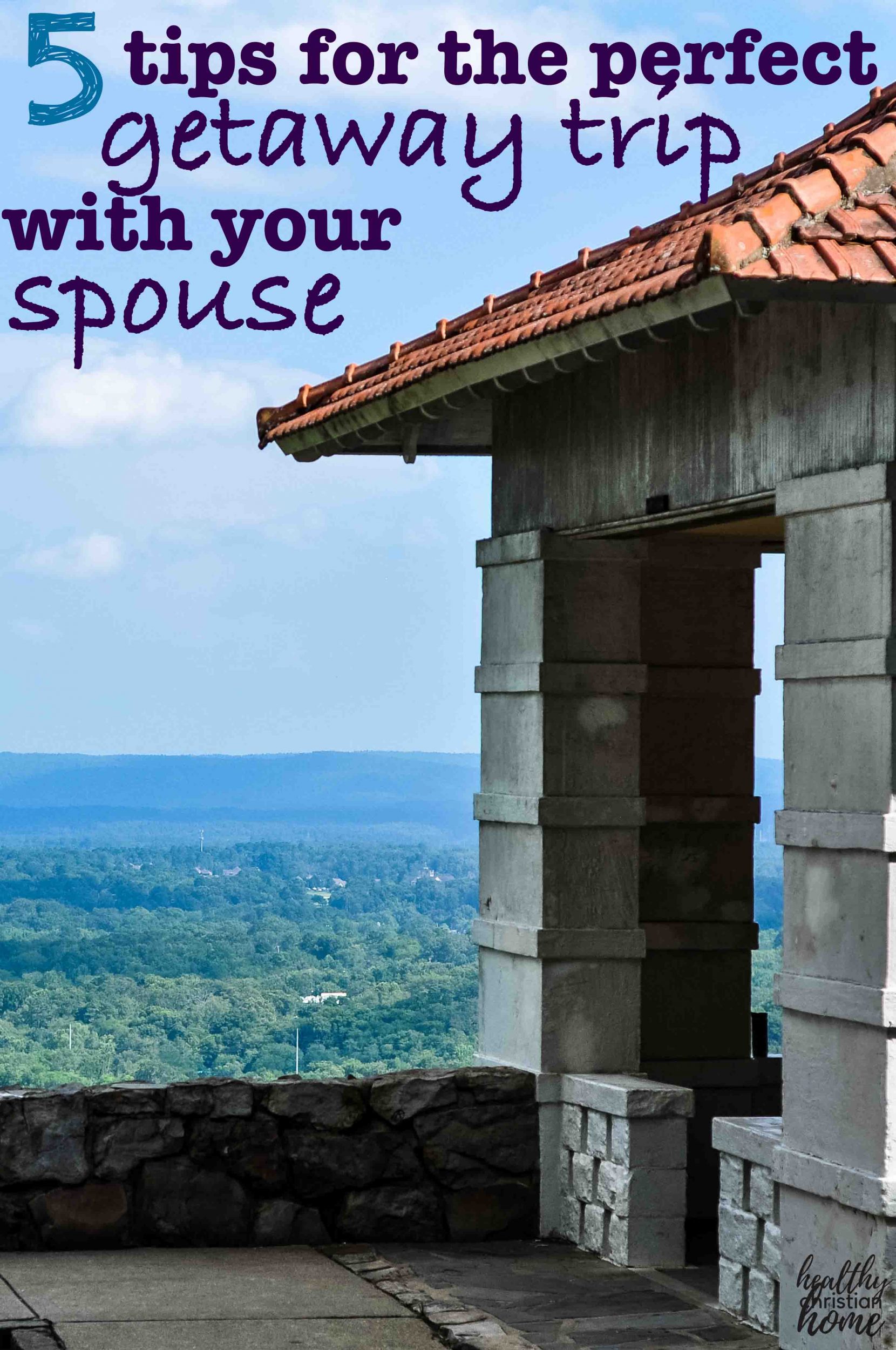 Why travel strengthens marriages
Some of the best memories in our marriage center around trips Richard & I planned together. Excursions to the Isle of Skye in Scotland and exploring Greece are some of the most incredible experiences of my life.
Traveling as a couple cements a relationship in a powerful way. It allows you to experience new things together, make sweet memories, and pay attention to each other with no distractions or responsibilities.
But in the 8 years since our boys were born, Richard and I have not been able to go on a special getaway, just the two of us. We've had some memorable trips as a family — the beach, the Great Smoky Mountains, etc.
Why did we wait so long to plan a "just us" romantic getaway?
If you have kids, you know. Life. Just. Happens.
But we were determined to rectify this, planning a milestone trip for our 10th anniversary in 2017. Sadly, health concerns and a cross-country move prevented our best laid plans. Bummer.
But this year, our 13th year of marriage, we finally celebrated with a special getaway.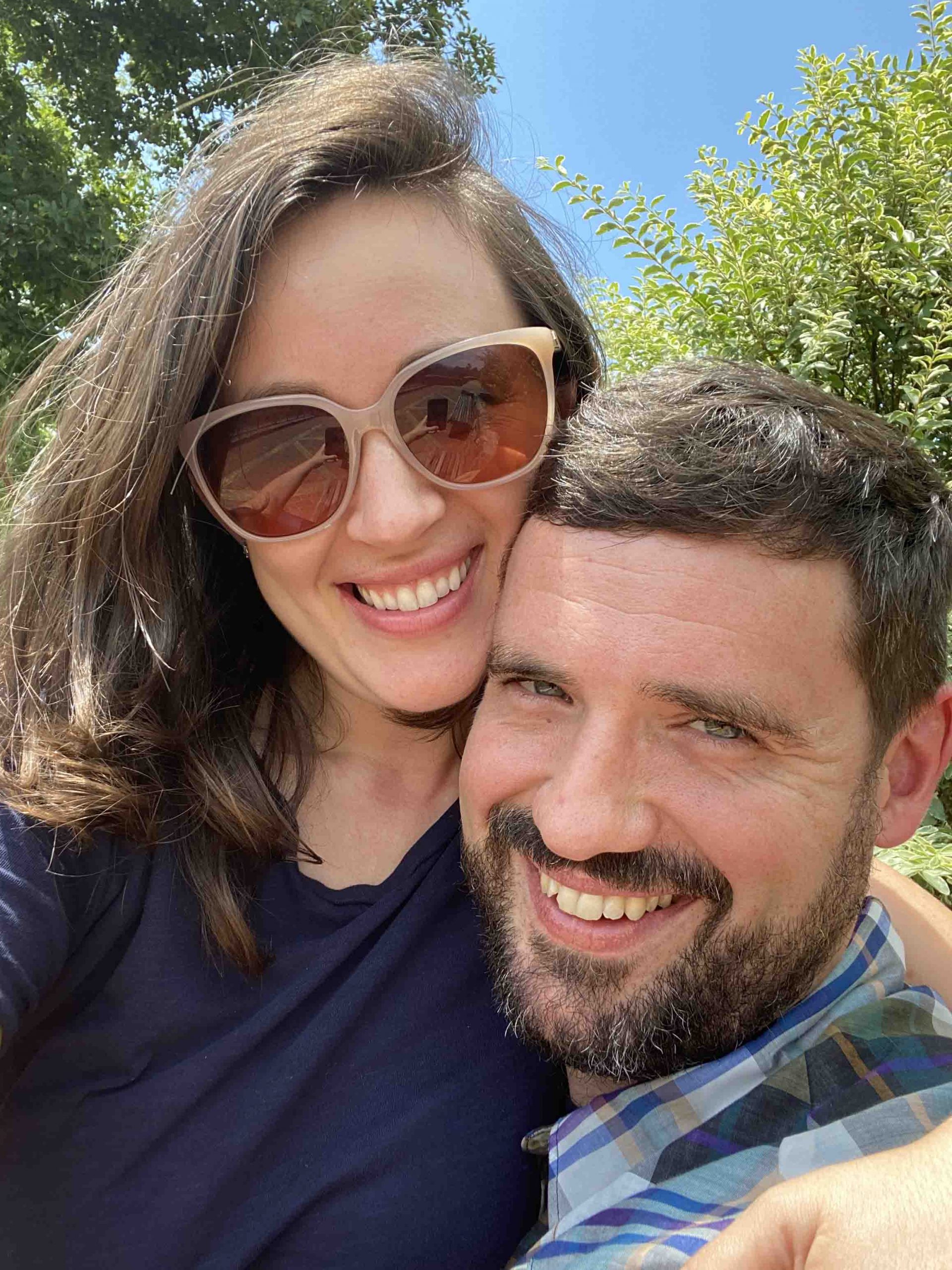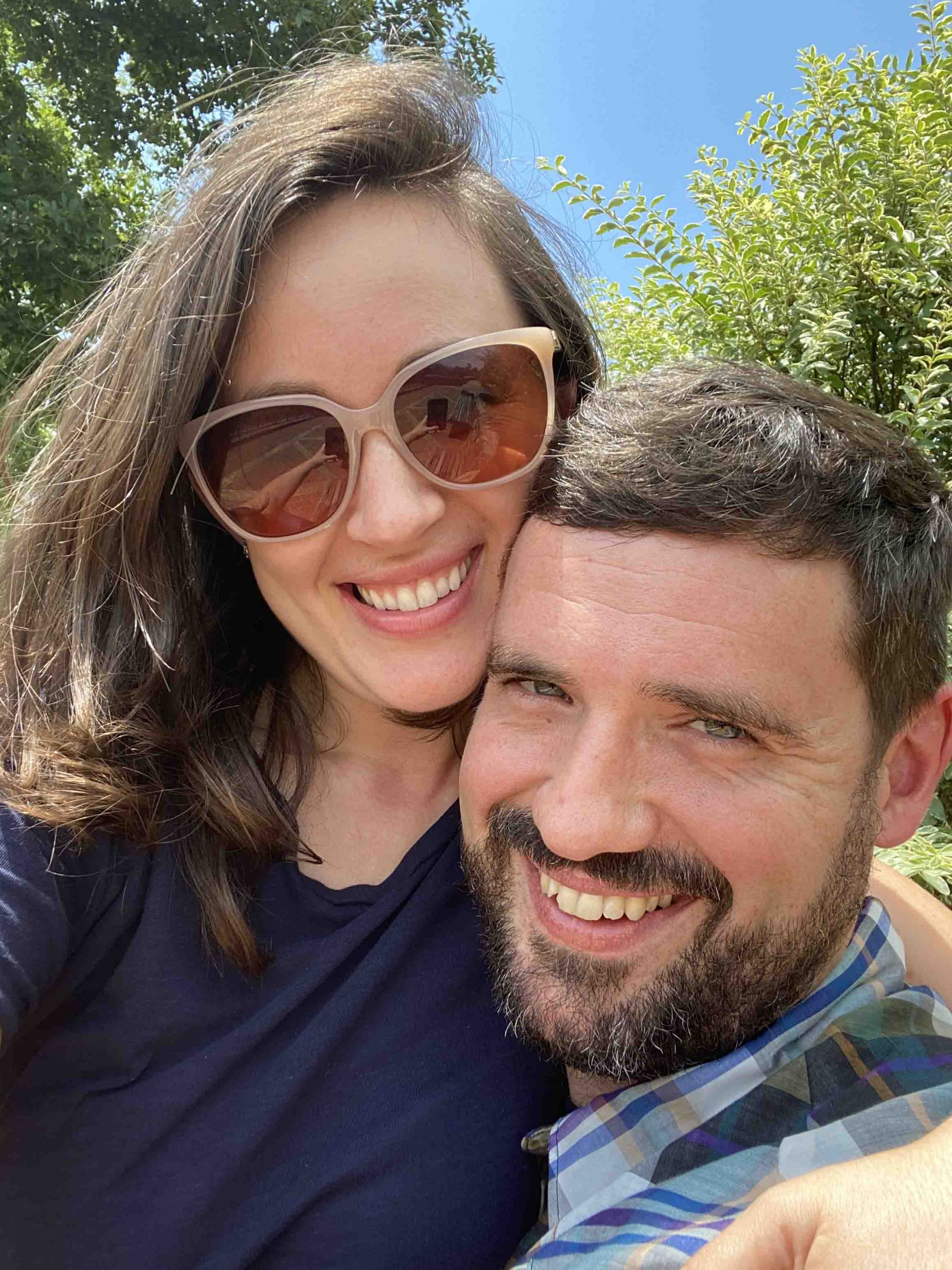 13 is my lucky number, you see. I was born on Friday the 13th and turned 13 on Friday the 13th. So, I'm not sad anymore that we missed our 10th anniversary trip. #13 feels just right.
Maybe you're in the same boat. Perhaps you want to book a special trip, just you and your spouse, but it feels overwhelming.
It's hard enough sometimes to find a babysitter for one night, let alone several days so you can go on an excursion.
But, today I am here to tell you, it is absolutely worth the effort. Here are five ways to enjoy a special getaway with your spouse that will leave you feeling refreshed.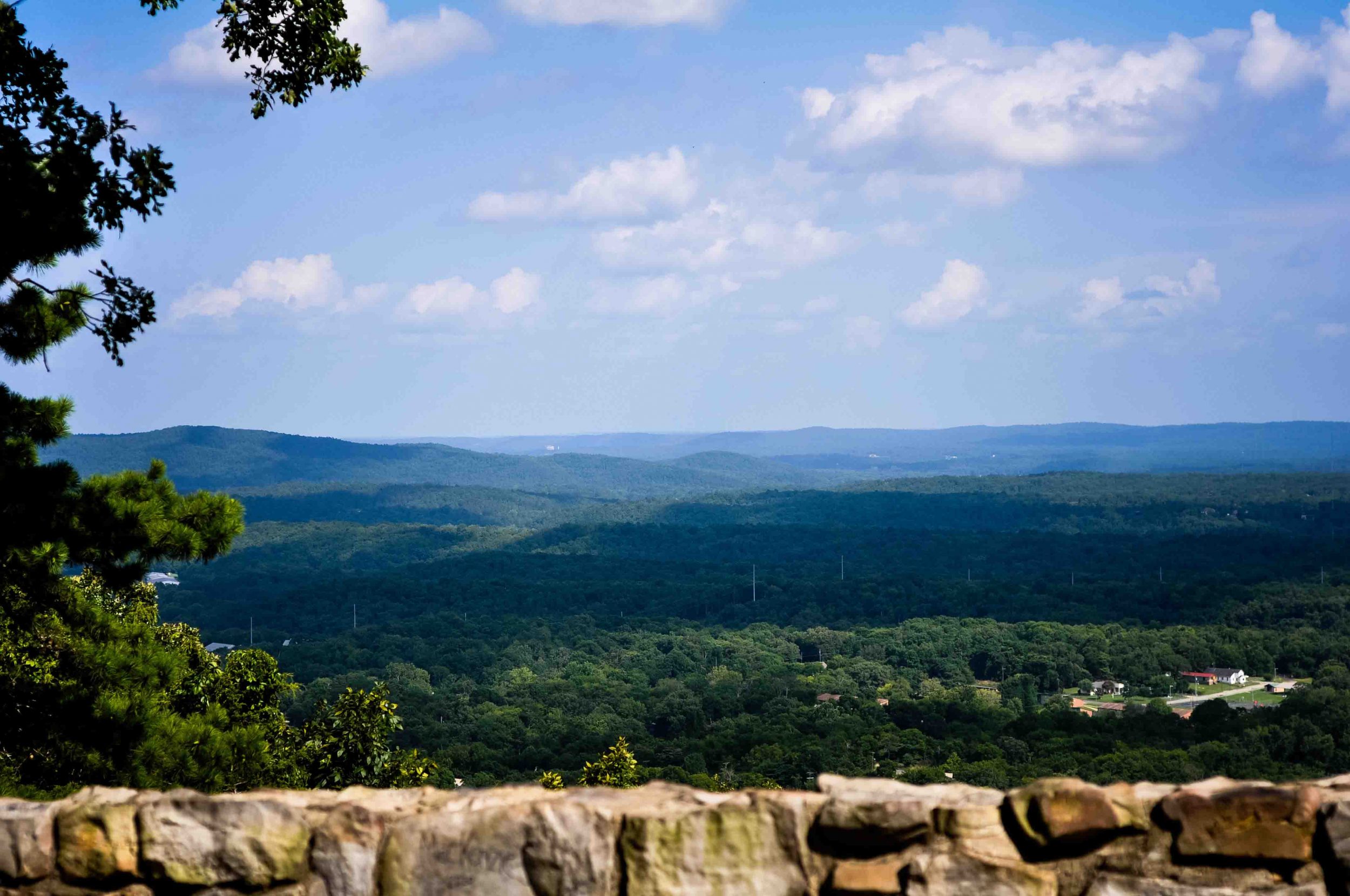 5 Things to do on a Romantic Getaway with Your Spouse
These 5 tips will ensure the most relaxing, fun couple's getaway. It's time to start planning!
1. Choose an off-the-beaten-path location
It's tempting to choose popular locations like Florida for a couple's getaway, but why not try to find a unique spot that is off the beaten path?
You will enjoy more quiet and leisure, without the hustle and bustle of huge crowds. This is especially helpful during these COVID-19 days! Plus, overseas and even cross-country travel is not an option for many, so seeking out romantic getaways in the USA using local spots just makes more sense and helps local economies right now too.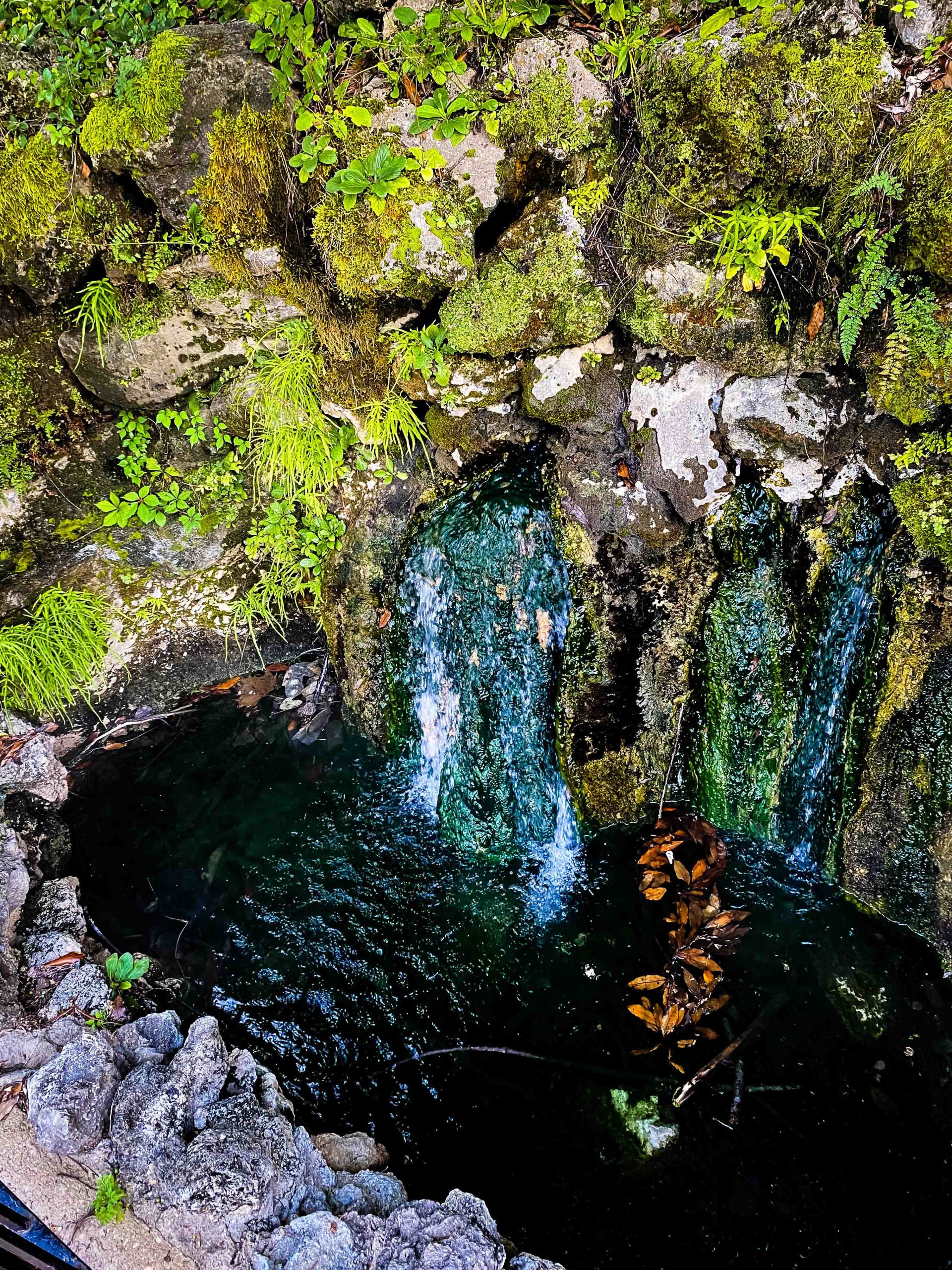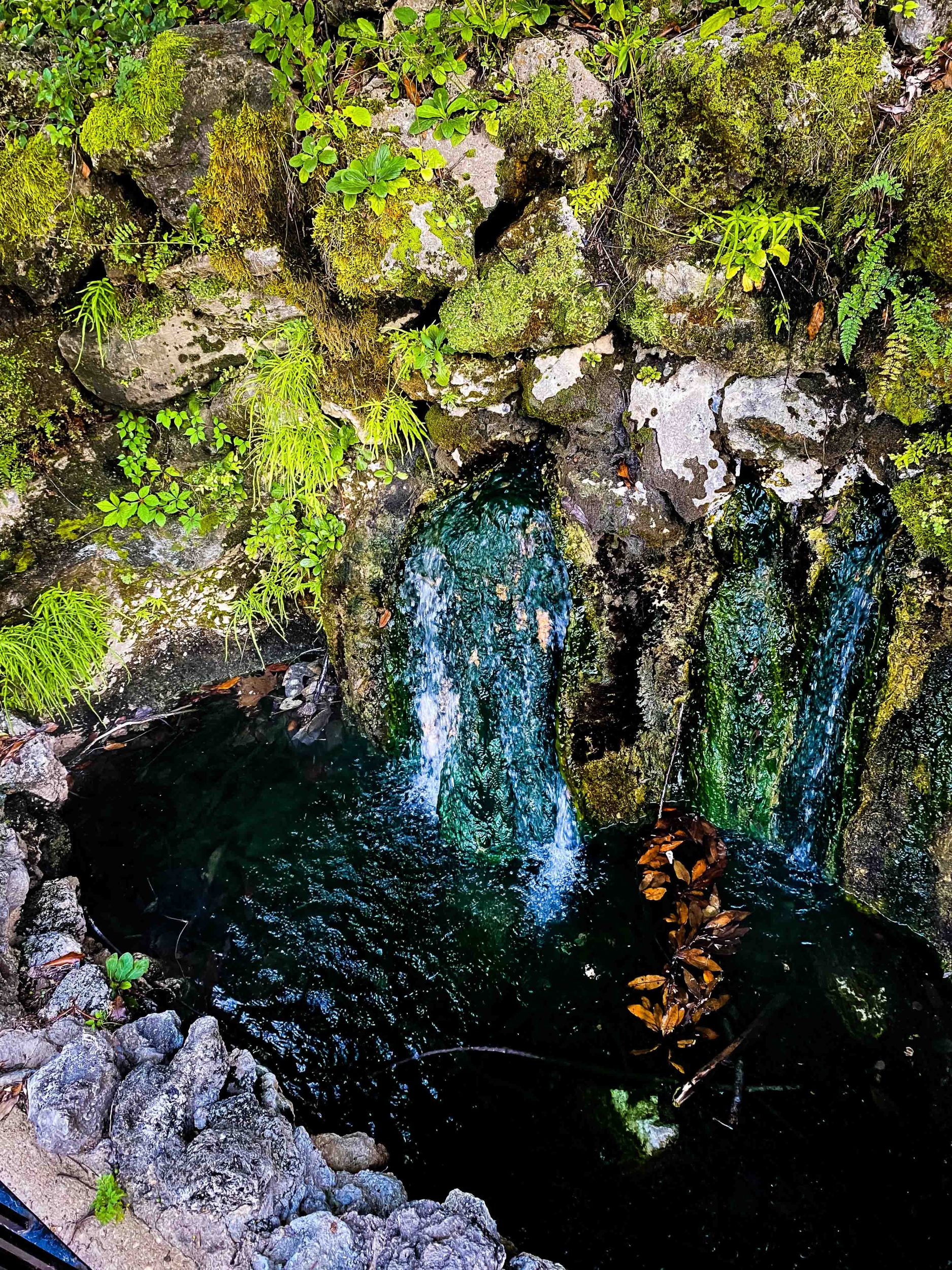 We are thrilled that we chose to visit Hot Springs, Arkansas. It's an amazing spot for history and nature-lovers alike. So much character and uniqueness to explore, and we loved every minute of it!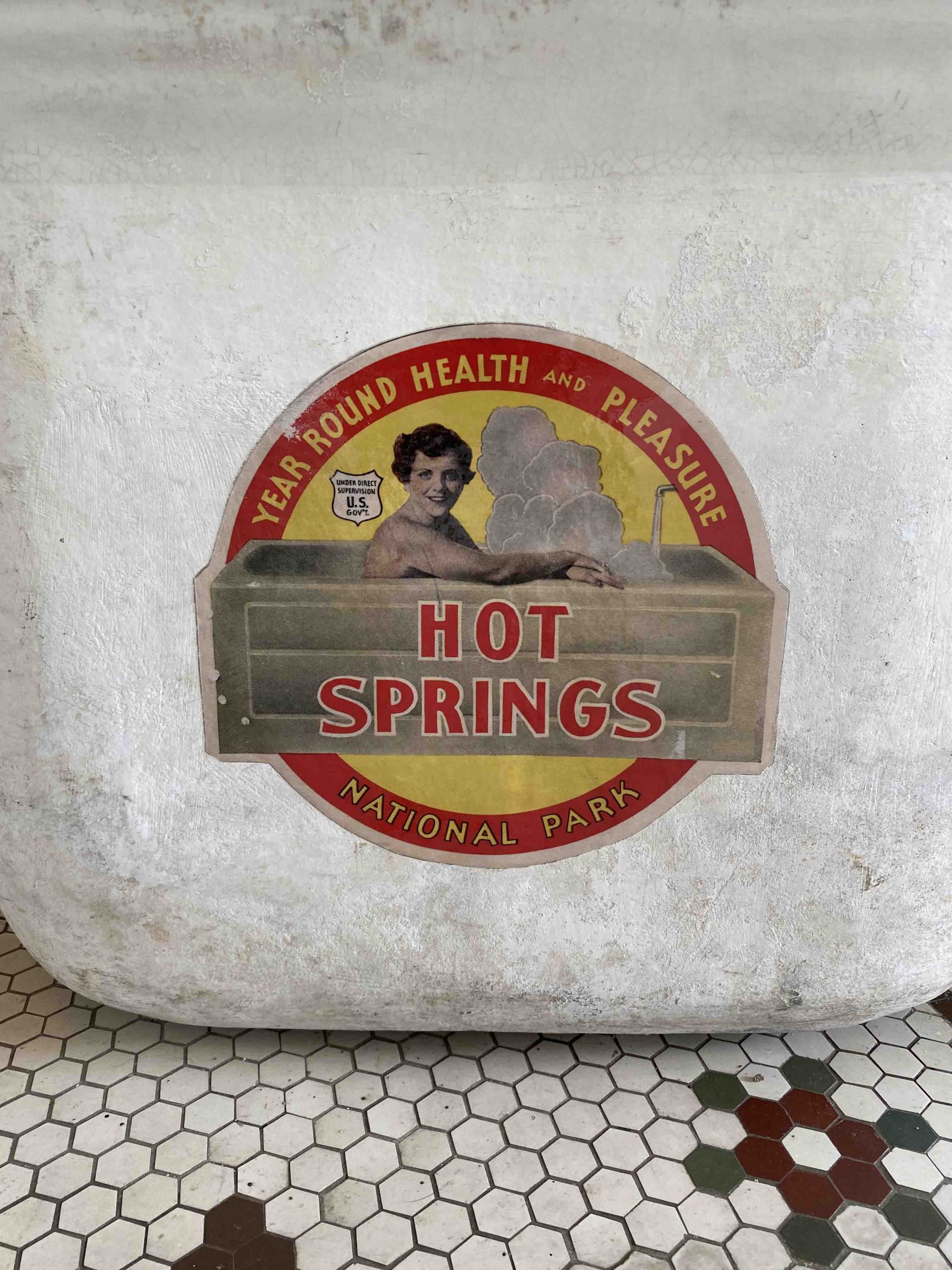 A few places like the historic bath houses were closed, but there was still plenty to do and obviously, nature is always open!
2. Explore nature
What better way to create memories than to enjoy God's creation?
Wherever you are vacationing, make sure to spend some time enjoying the great outdoors. Our favorite moments of this trip were walking through the Hot Springs national Park and dipping our fingers and toes into the steaming hot springs.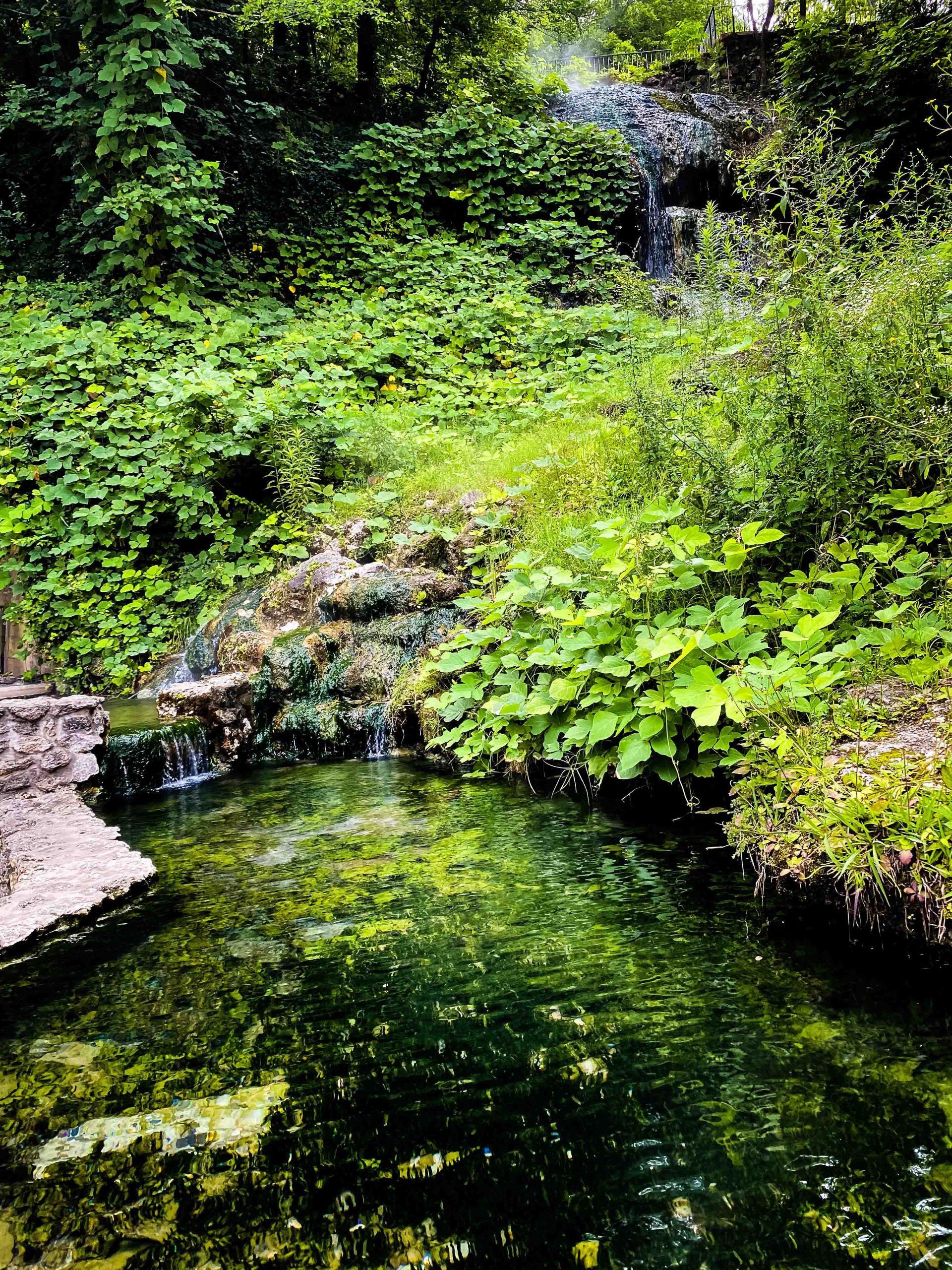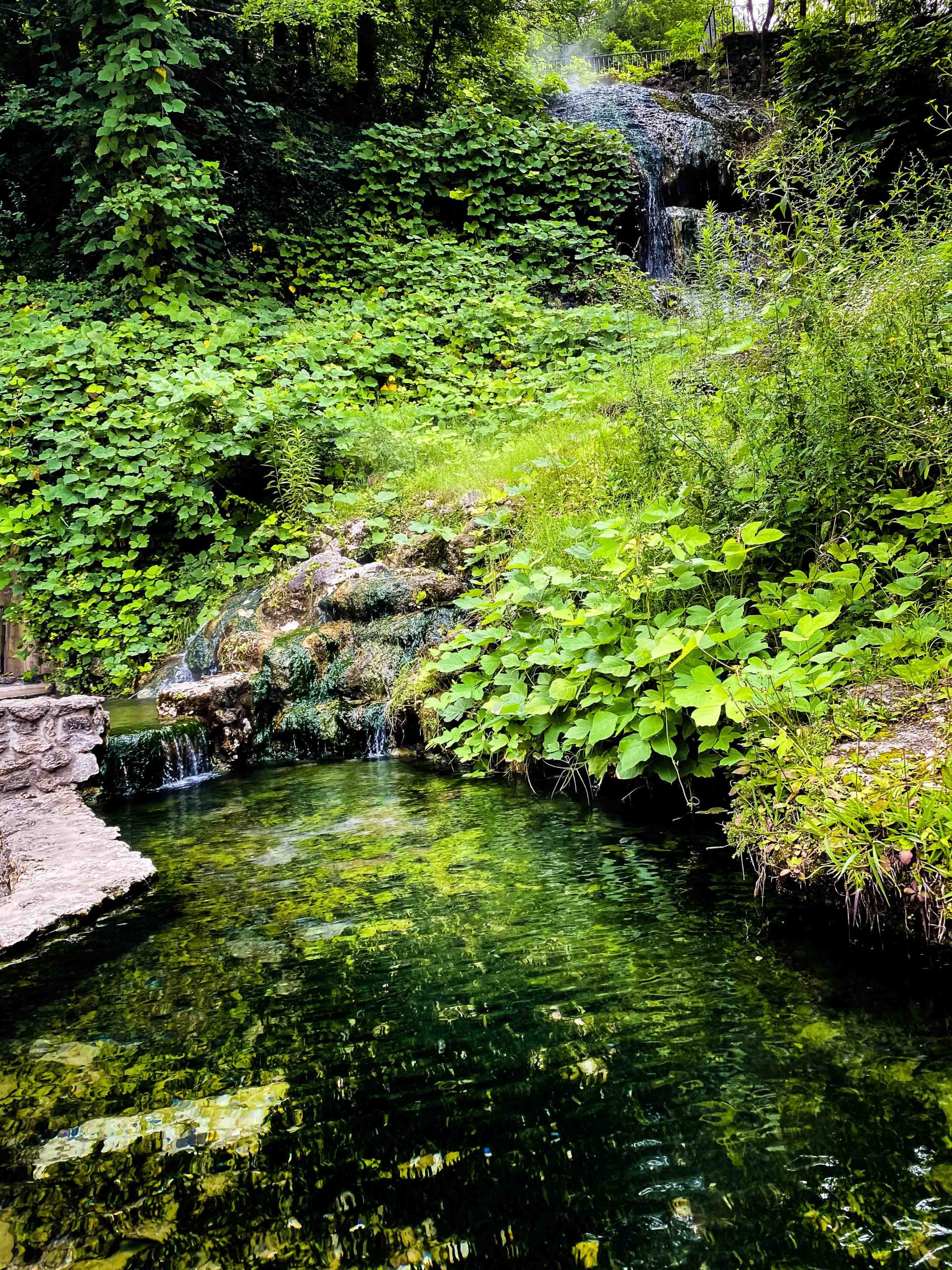 We also love a good view, and it's always a fun challenge to drive around or hike to find the best views in the area. Sometimes we even like to sit and sketch nature scenes.
Soaking up the peace and quiet of the natural world also provides an amazing opportunity to communicate and connect on a deeper level. Cheers for uninterrupted and undistracted conversations!
3. Find a special show to binge-watch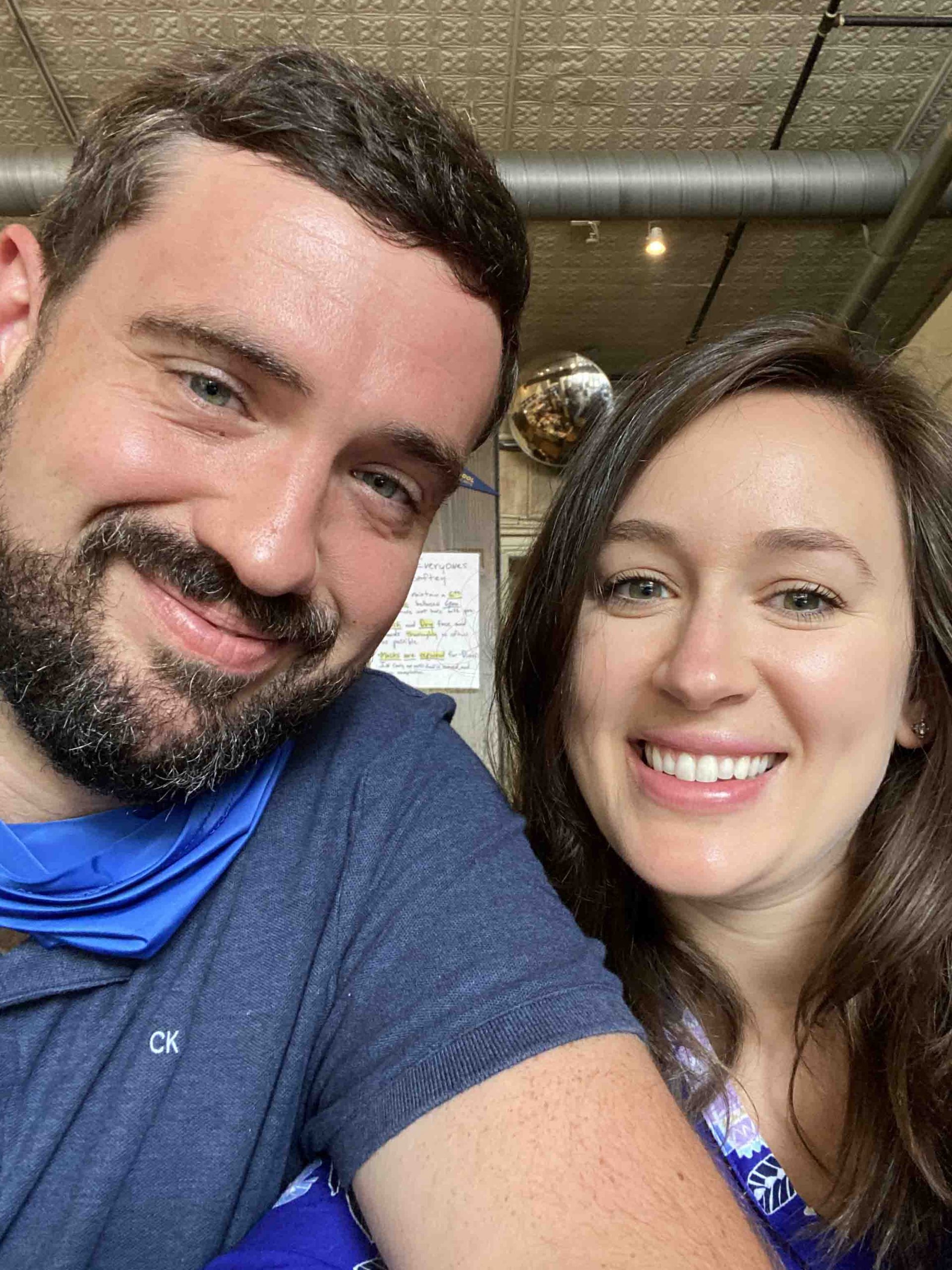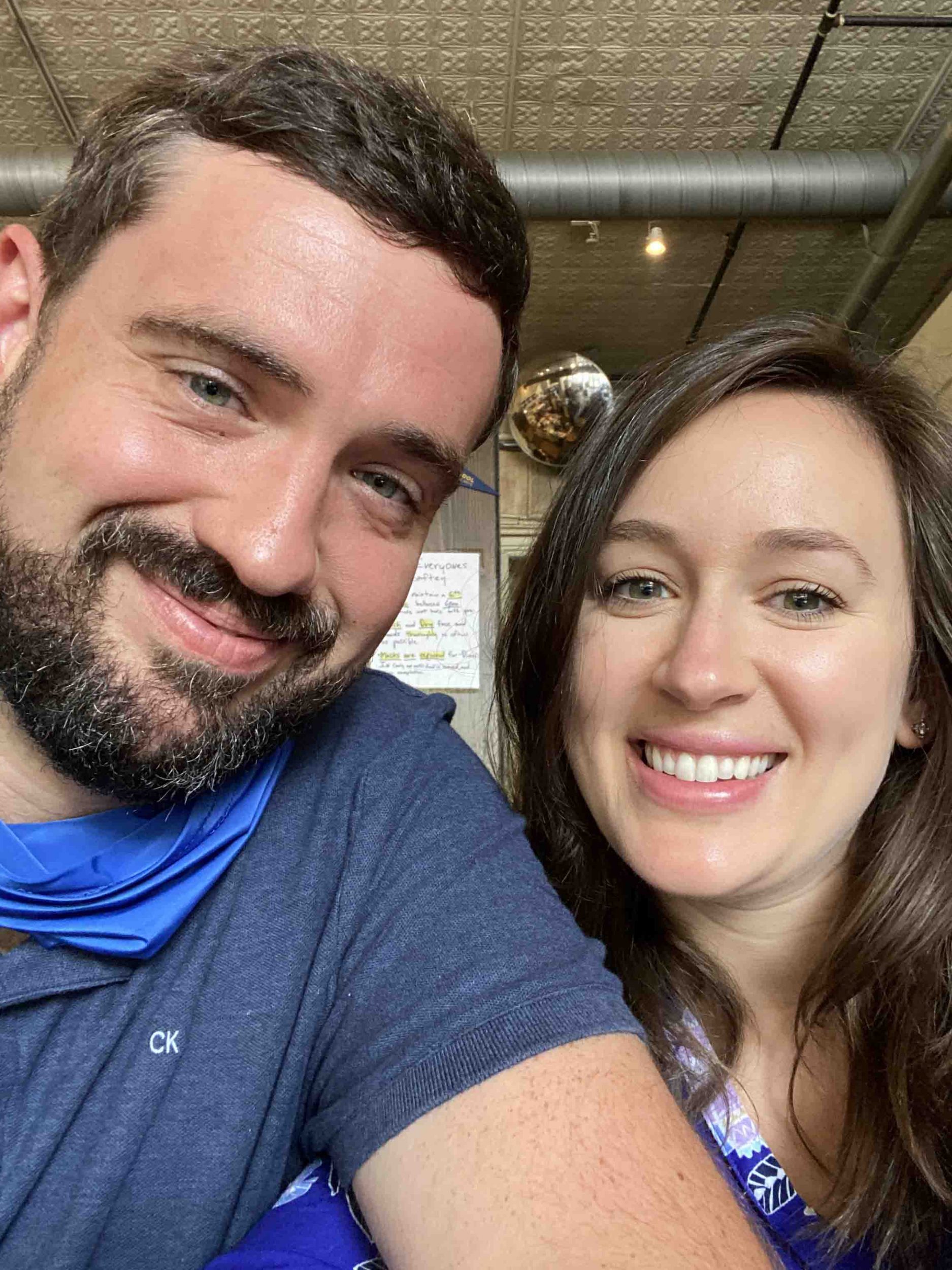 This one might seem a little funny, but doesn't watching an entire show uninterrupted just feel like the greatest luxury as a parent?
When you have a getaway with your spouse, you don't want to fill every moment of the day with activities. Plenty of downtime and white space to unwind is a necessity.
My husband and I love watching historical period dramas together and were so excited to recently discover VidAngel, which filters language and other questionable content, making a lot of these shows more enjoyable for us to watch. Highly recommend you sign up for it if you do a lot of streaming and want to help support choice in filtering content.
We loved taking some time in the mid afternoon and evenings to just veg out together in total peace and quiet.
And it was even more enjoyable when we discovered that we could get fresh hot water from the springs public fountain to sip tea while streaming our favorite show!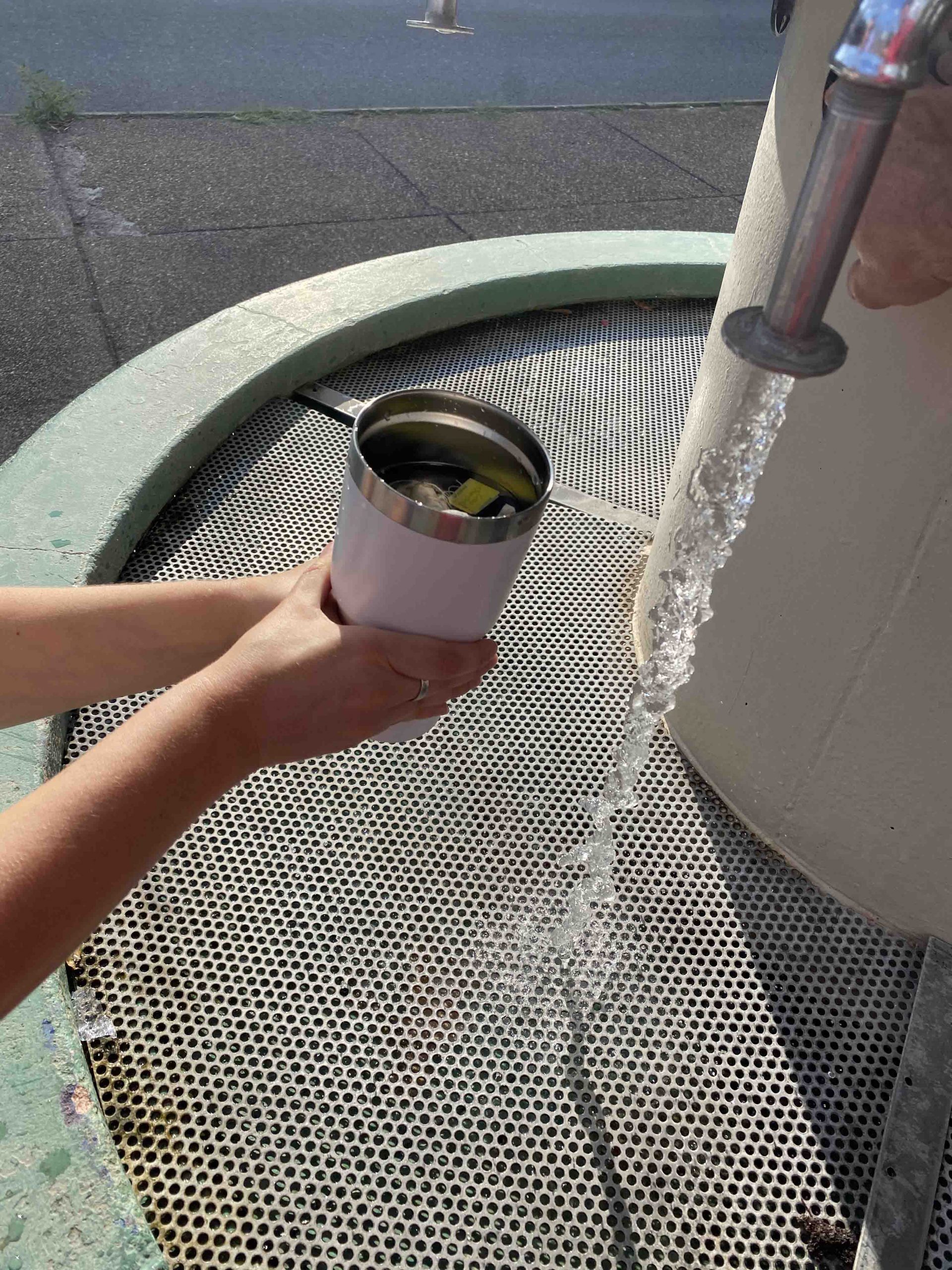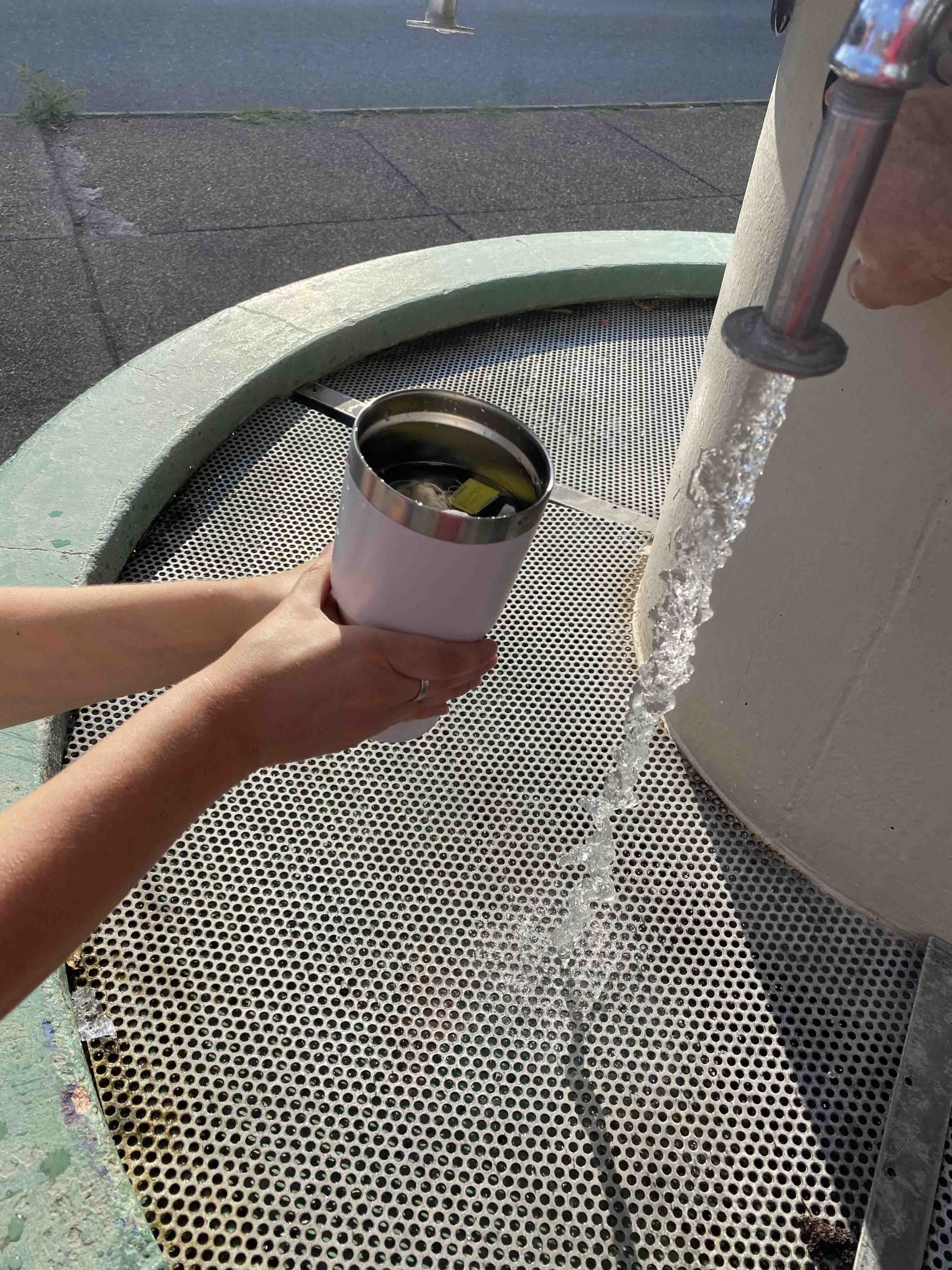 Geothermally heated water from the earth's core produces water which is naturally 147°F, the perfect temperature to make our nightly cup of tea!
4. Pick at least one HIGH QUALITY restaurant to eat in.
It can be tempting to eat at the same tried-and-true chain restaurants that you always choose at home. But on your getaway, make a point to find the absolute best restaurants in the area you are staying.
It might be a cuisine you have never tried before, and it may be a little more pricey than what you would typically pay, but it is more than worth it.
We have found that it is worth spending an extra $20-$40 to fully enjoy at least one immersive experience dining experience. This creates a special memory that lasts a lifetime, whereas eating at a run-of-the-mill restaurant is soon forgotten.
We were incredibly impressed with the local German restaurant, Steinhaus Keller!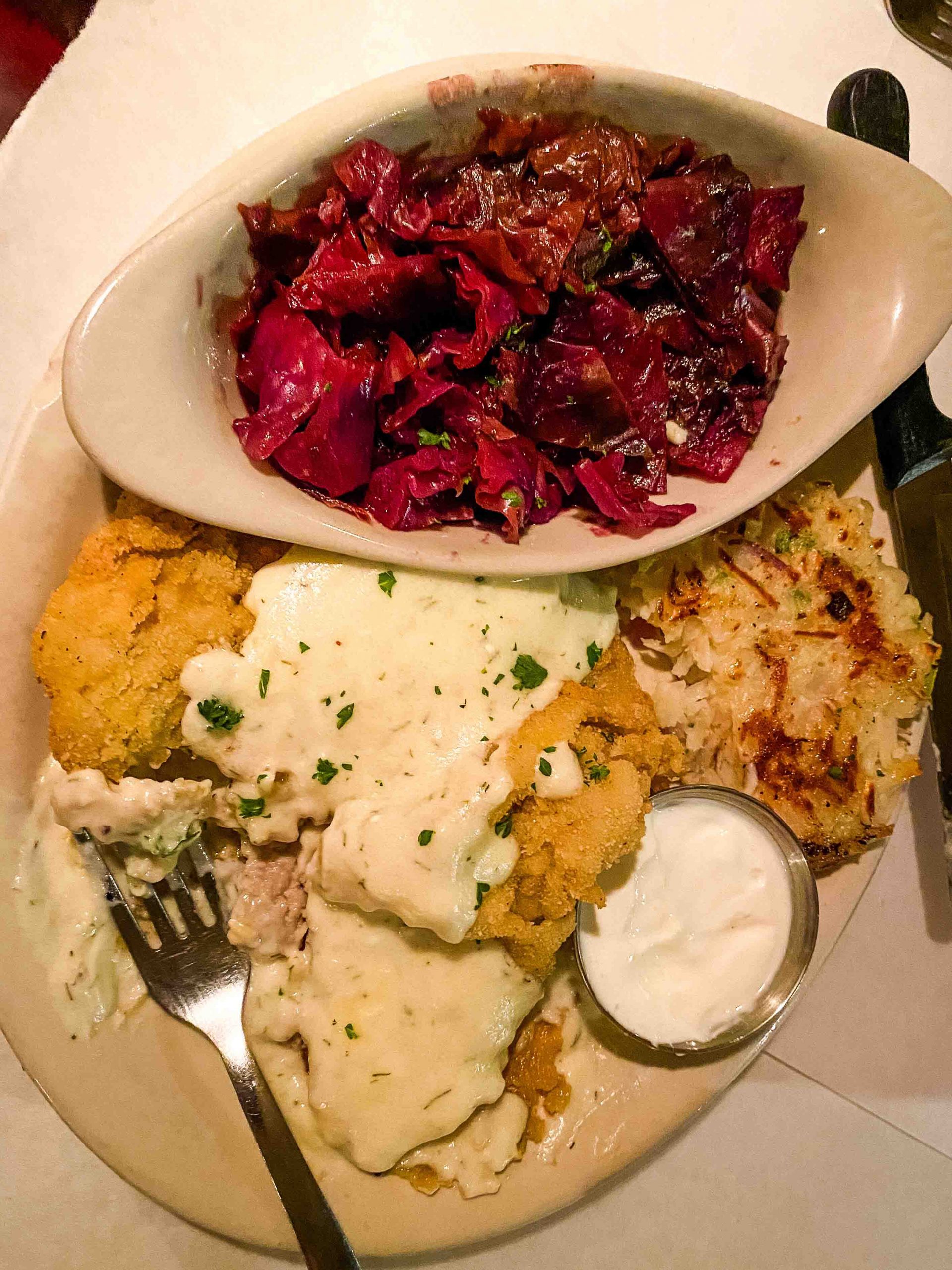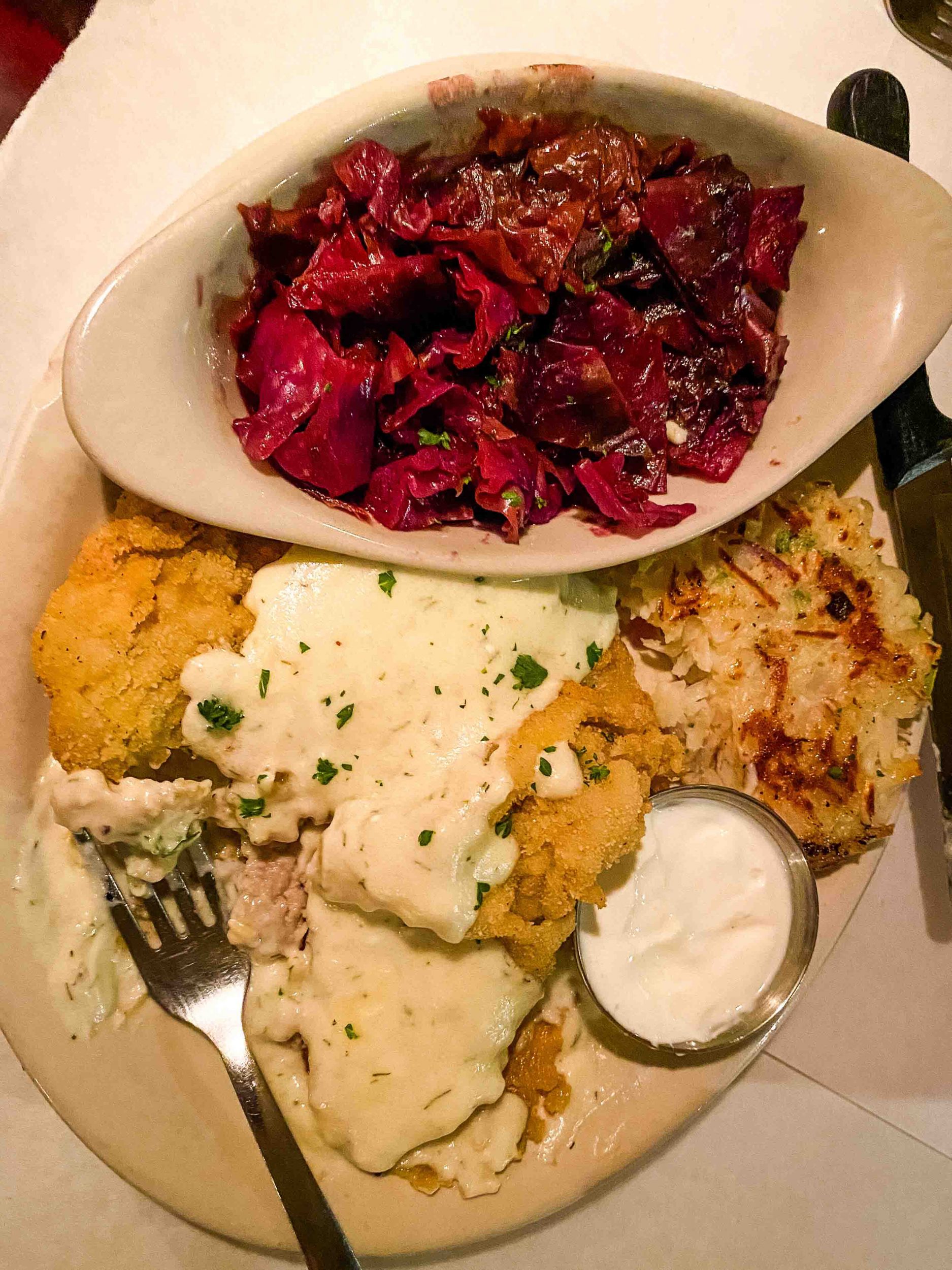 Both of us had Wiener Schnitzel and authentic German sides, like potato pancakes and red cabbage and squash. We also enjoyed an apple strudel for dessert, and it did not disappoint! This was one of our favorite experiences of the entire trip.
5. Choose a historical accommodation with character (like this one in Hot Springs, AR)
This post is sponsored by The Waters Hotel in Hot Springs Arkansas. All opinions are 100% my own.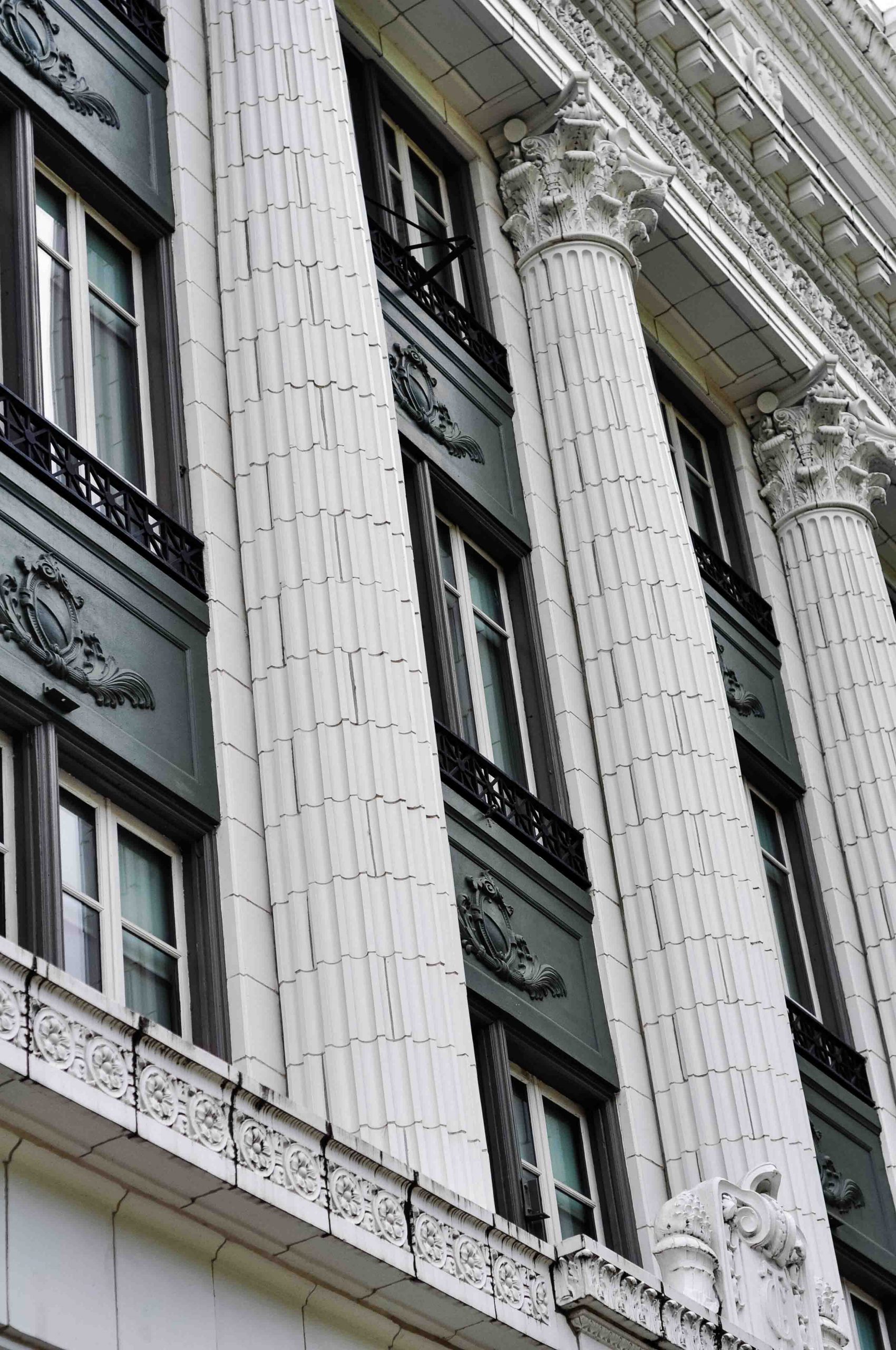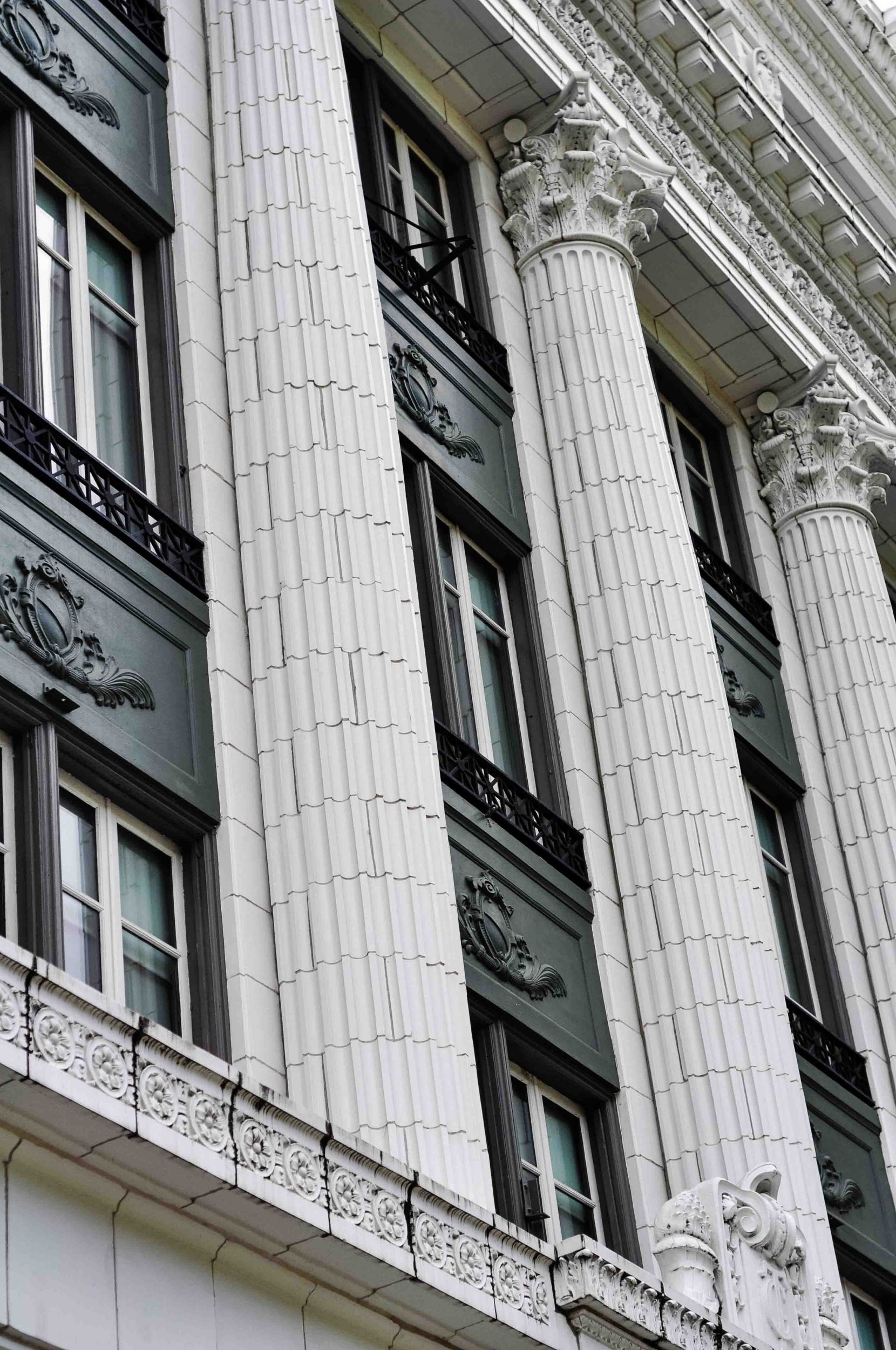 Last but not least, this final tip is sure to make your trip extra memorable.
It's a lot more fun to stay at a place with character and history, instead of a chain hotel or motel on a special trip. You have earned this getaway as a married couple , and the place you stay is one of the most important aspects of it.
We were thrilled with our stay at The Waters Hotel in Hot Springs, Arkansas!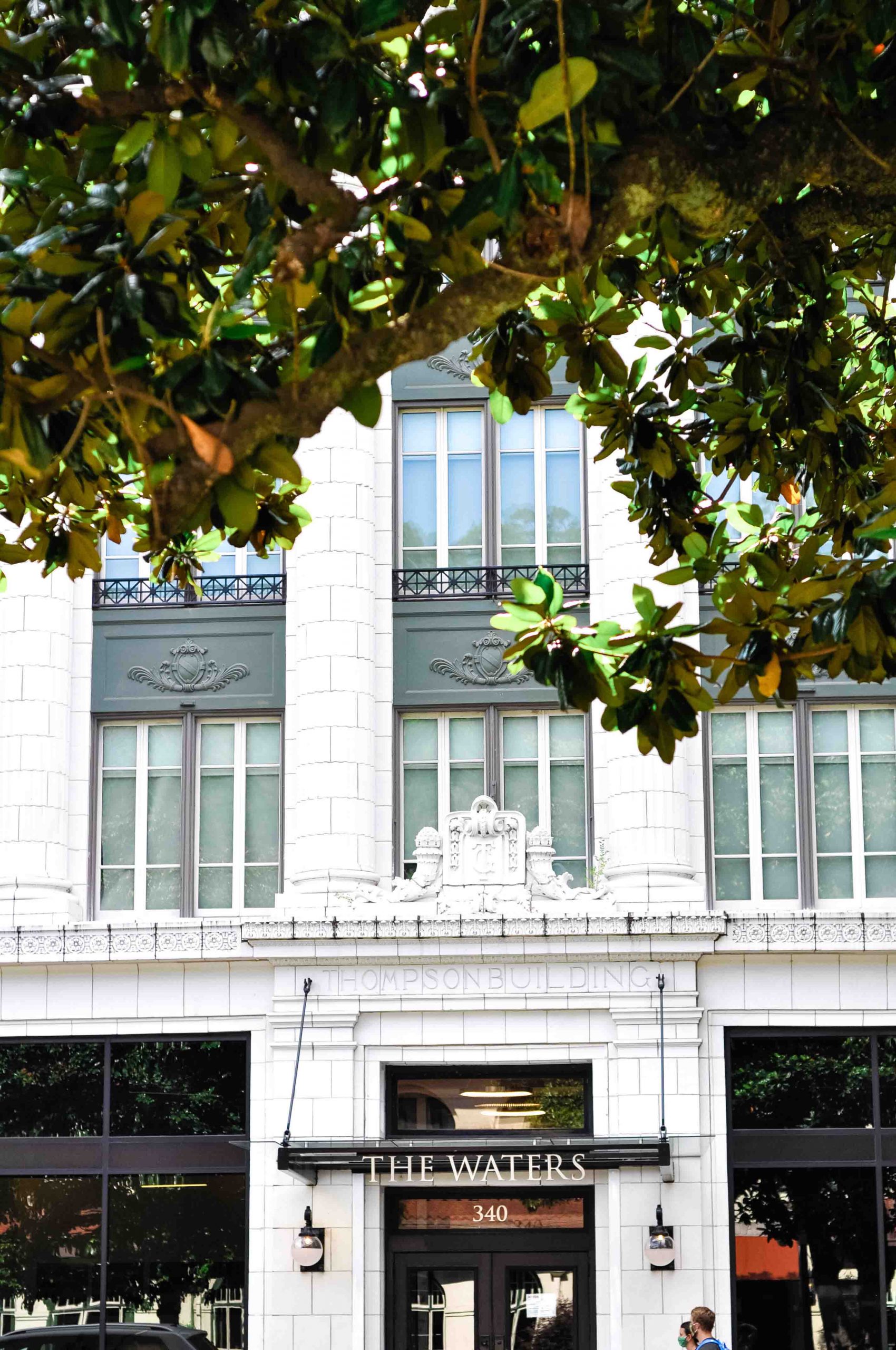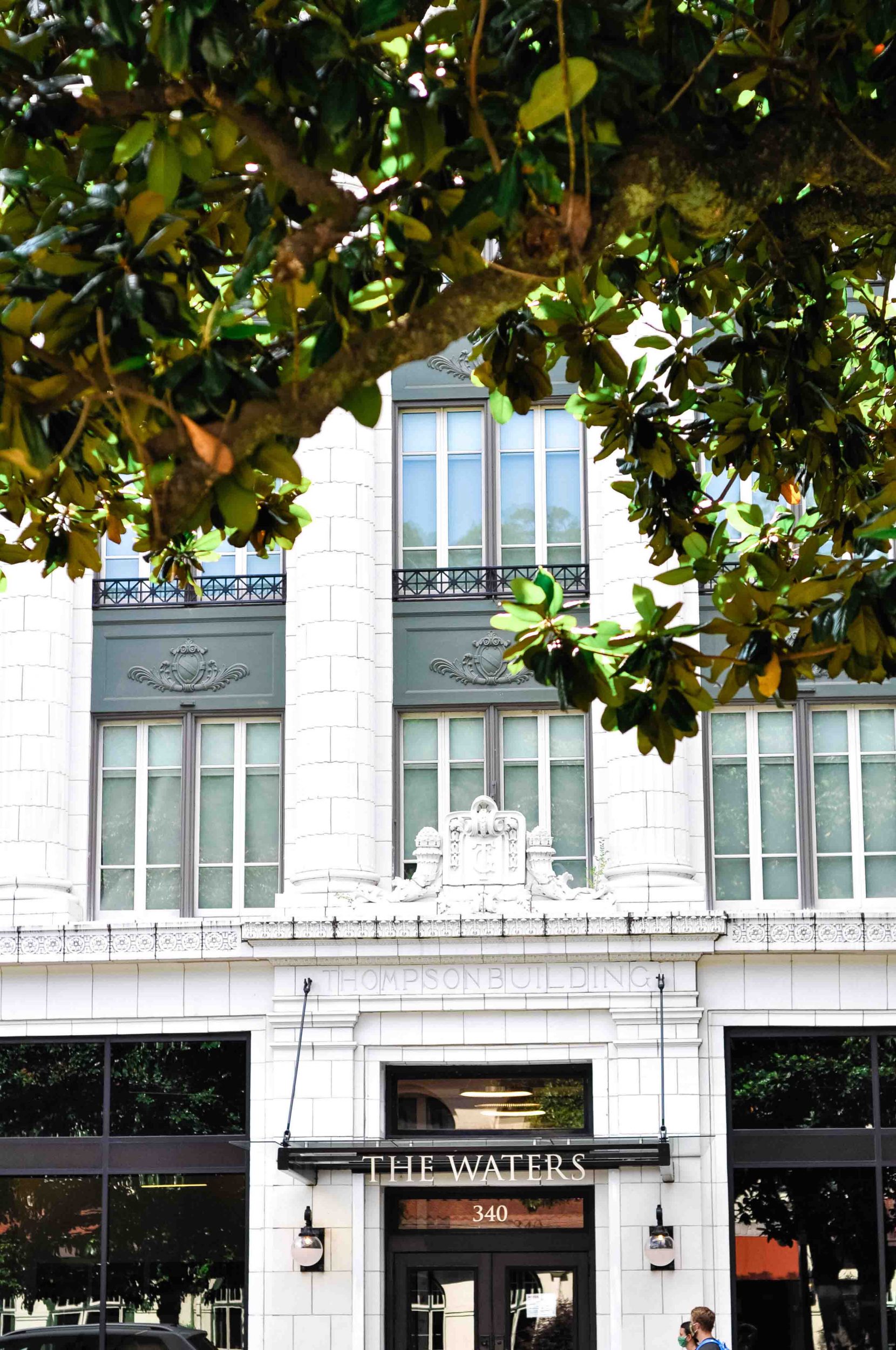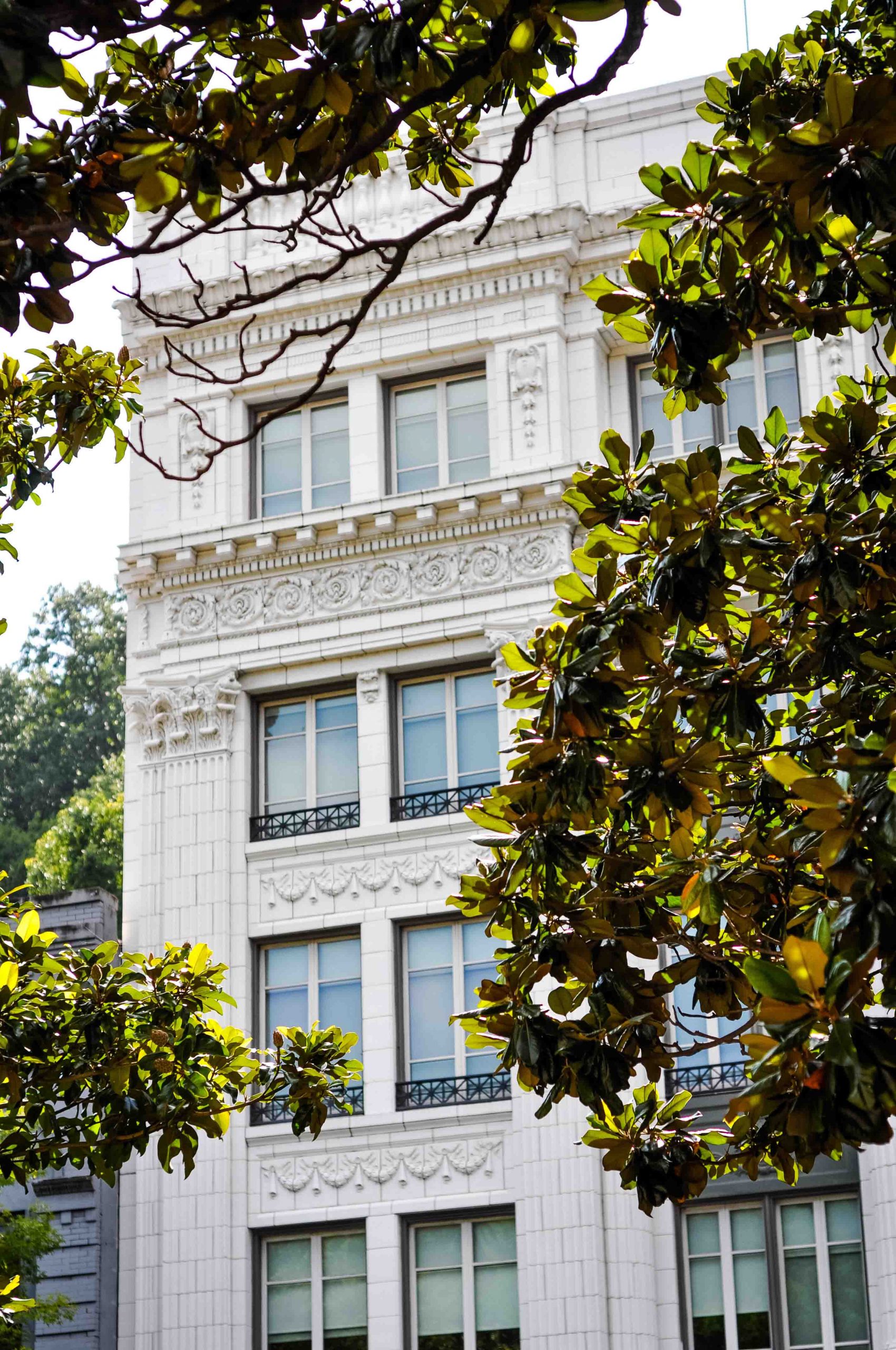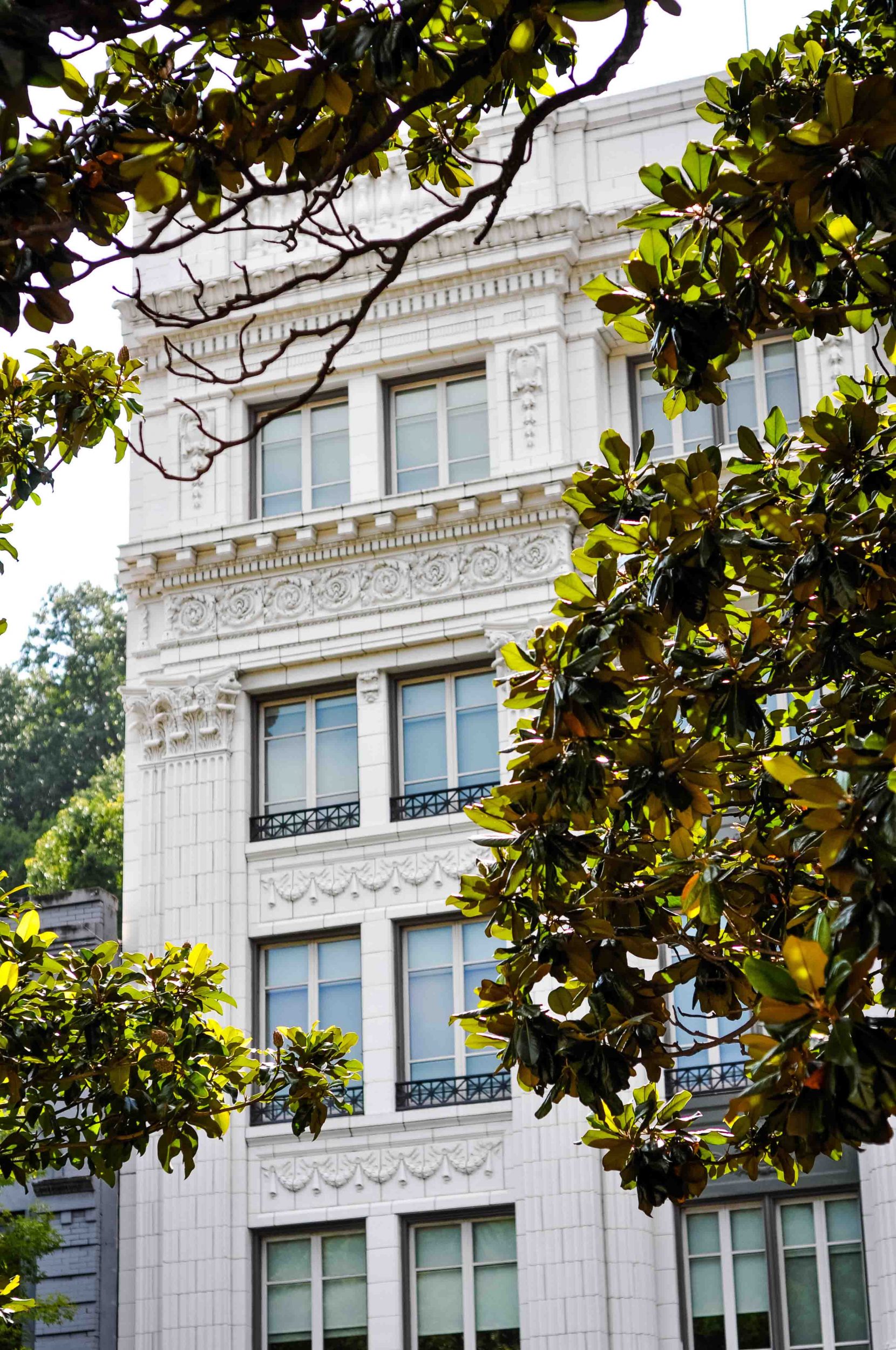 First off, this hotel's architecture with terra cotta Corinthian columns is absolutely gorgeous. Built in 1913, it is a former medical building that has been converted into a hotel, and there is no shortage of character inside either.
The marble walls, stairs, and vintage tile and dark wood accents make it feel like stepping back in time, yet it is newly renovated with every creature comfort and amenity.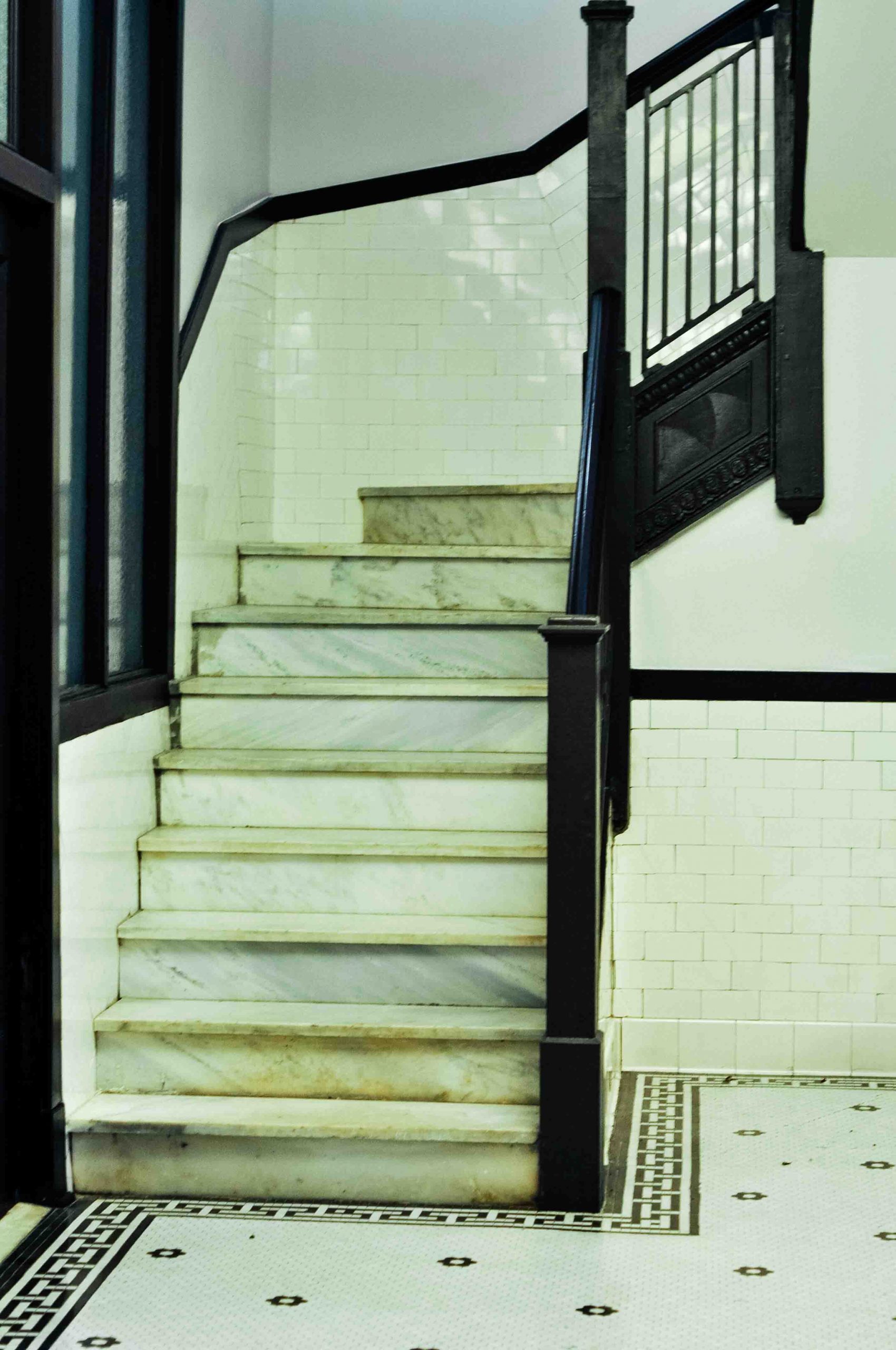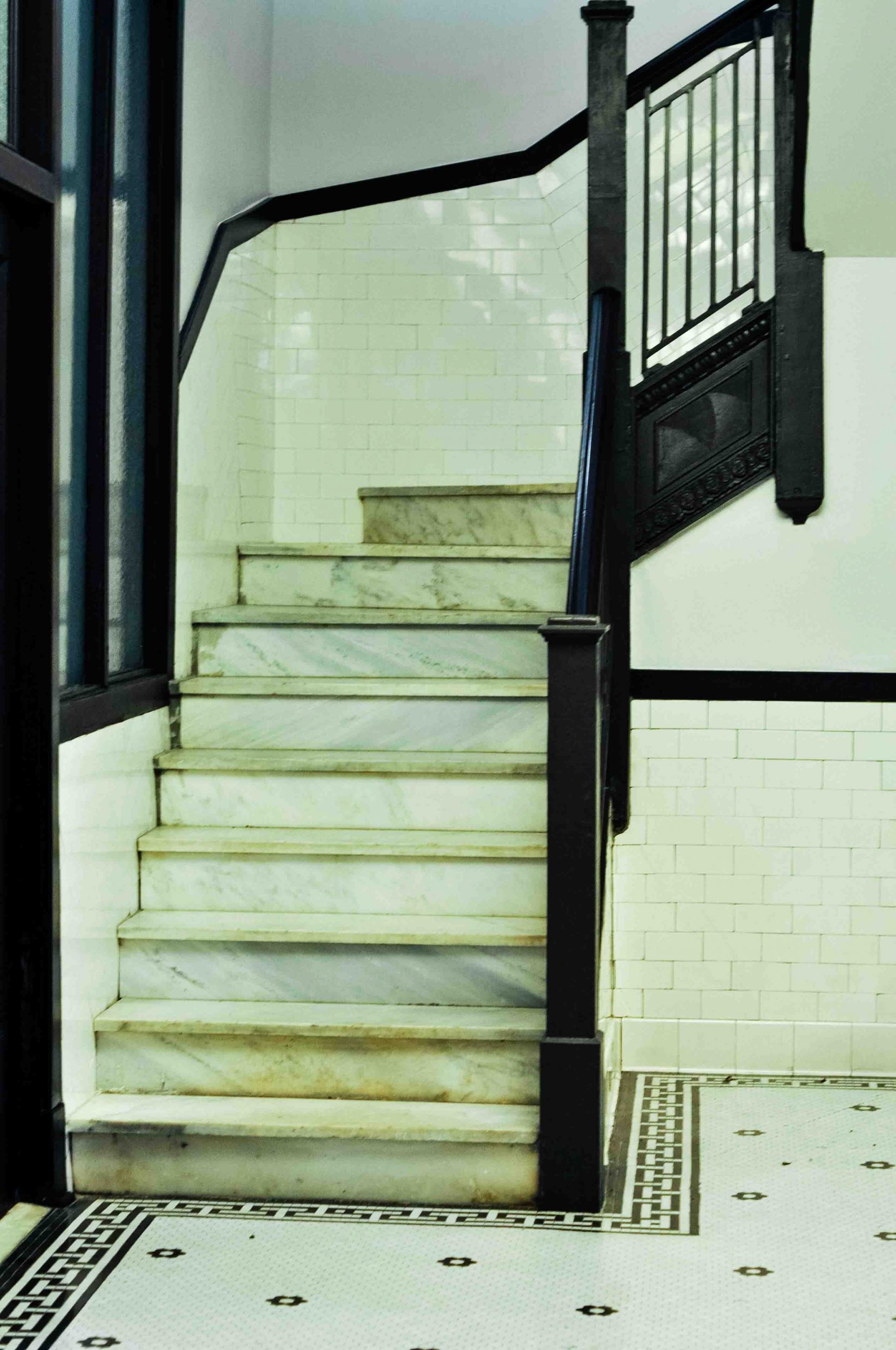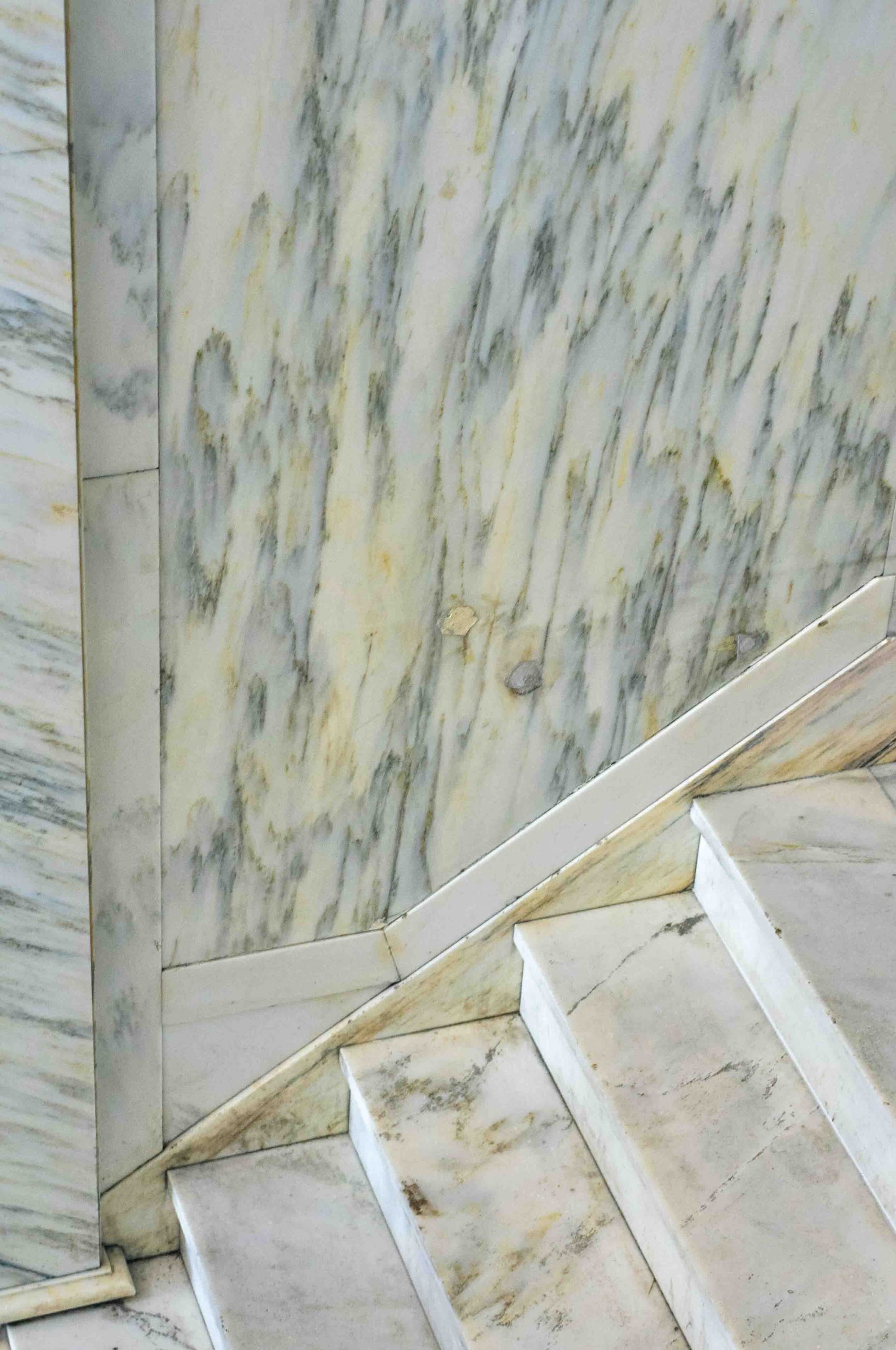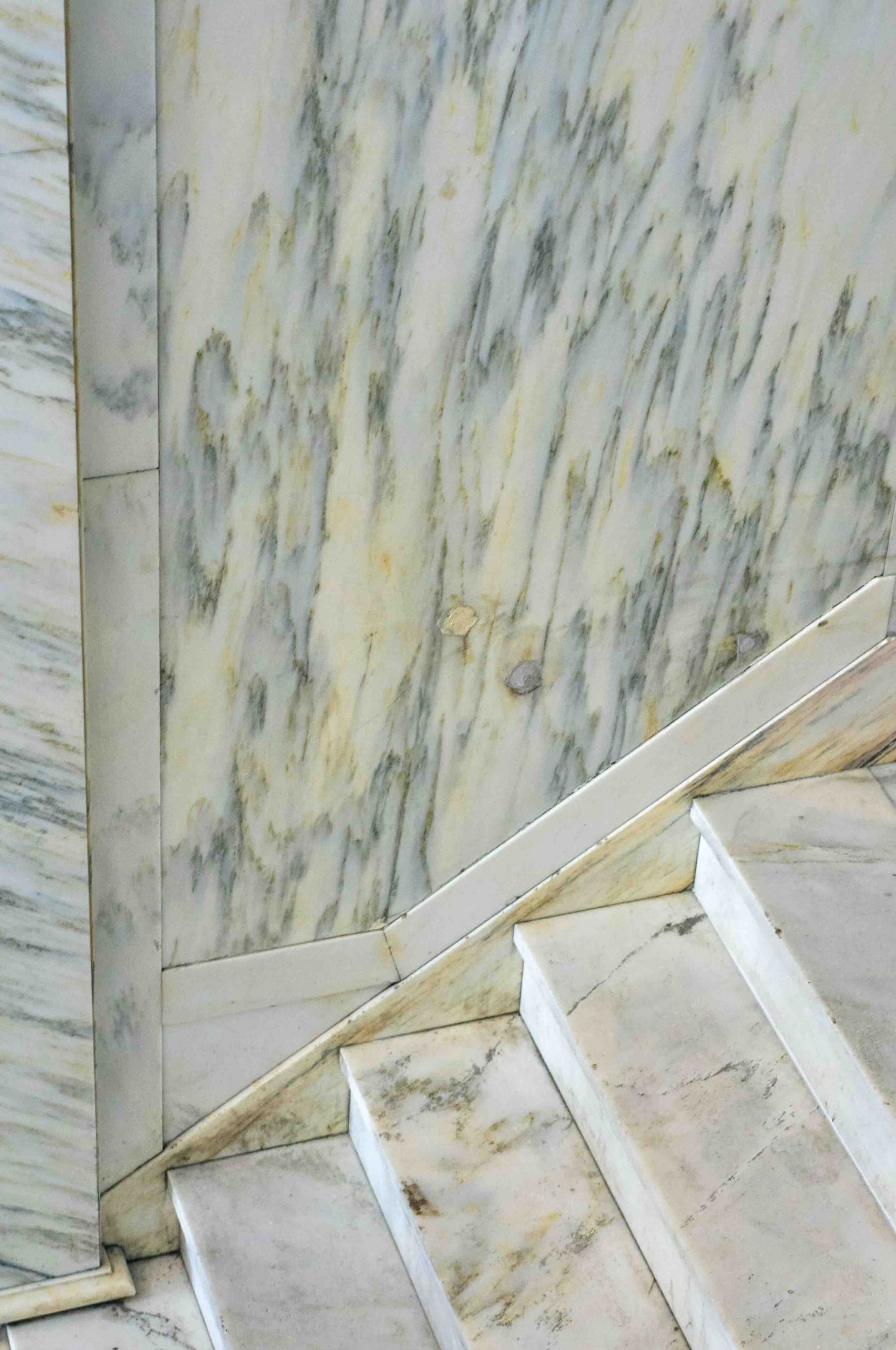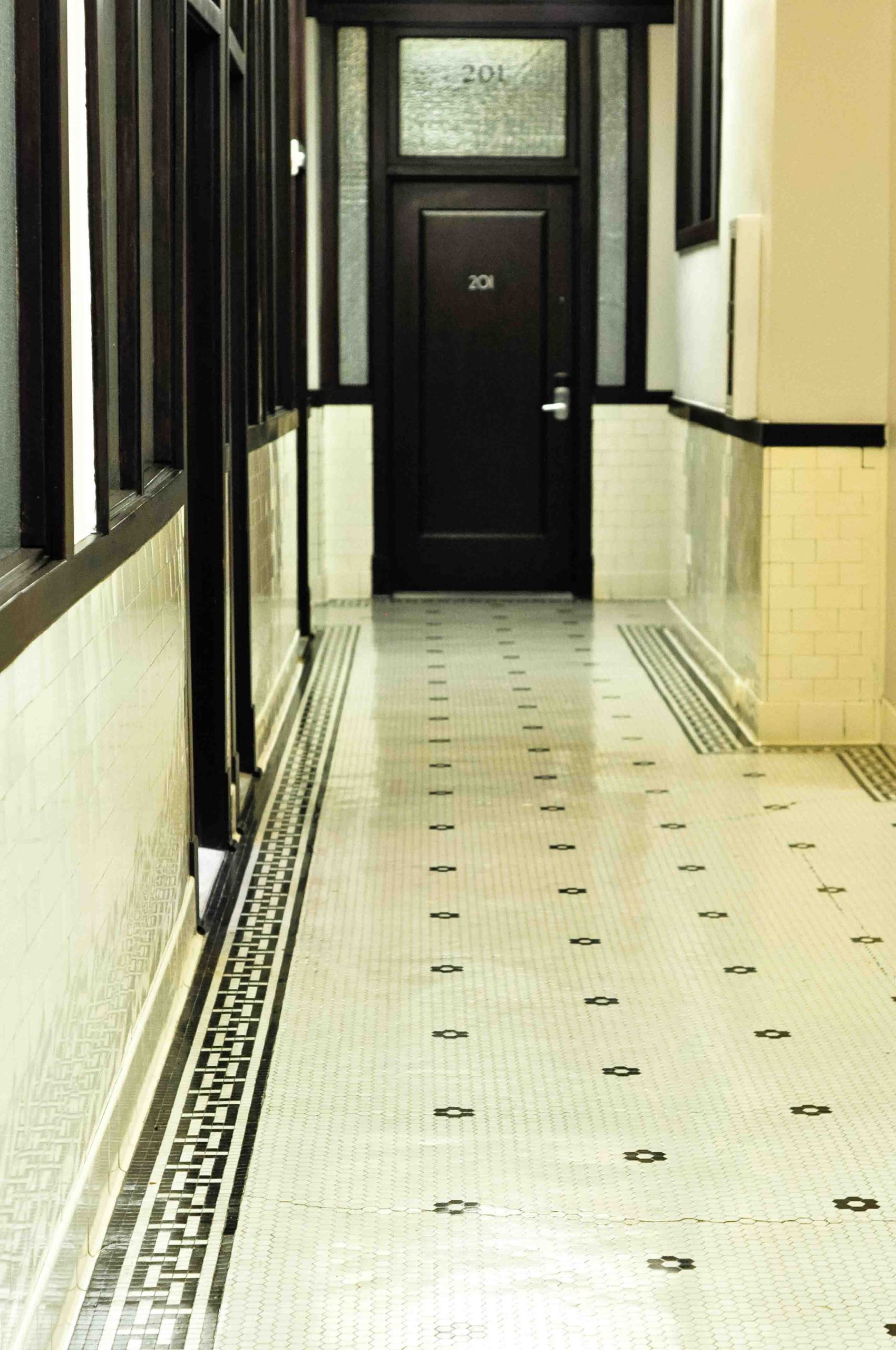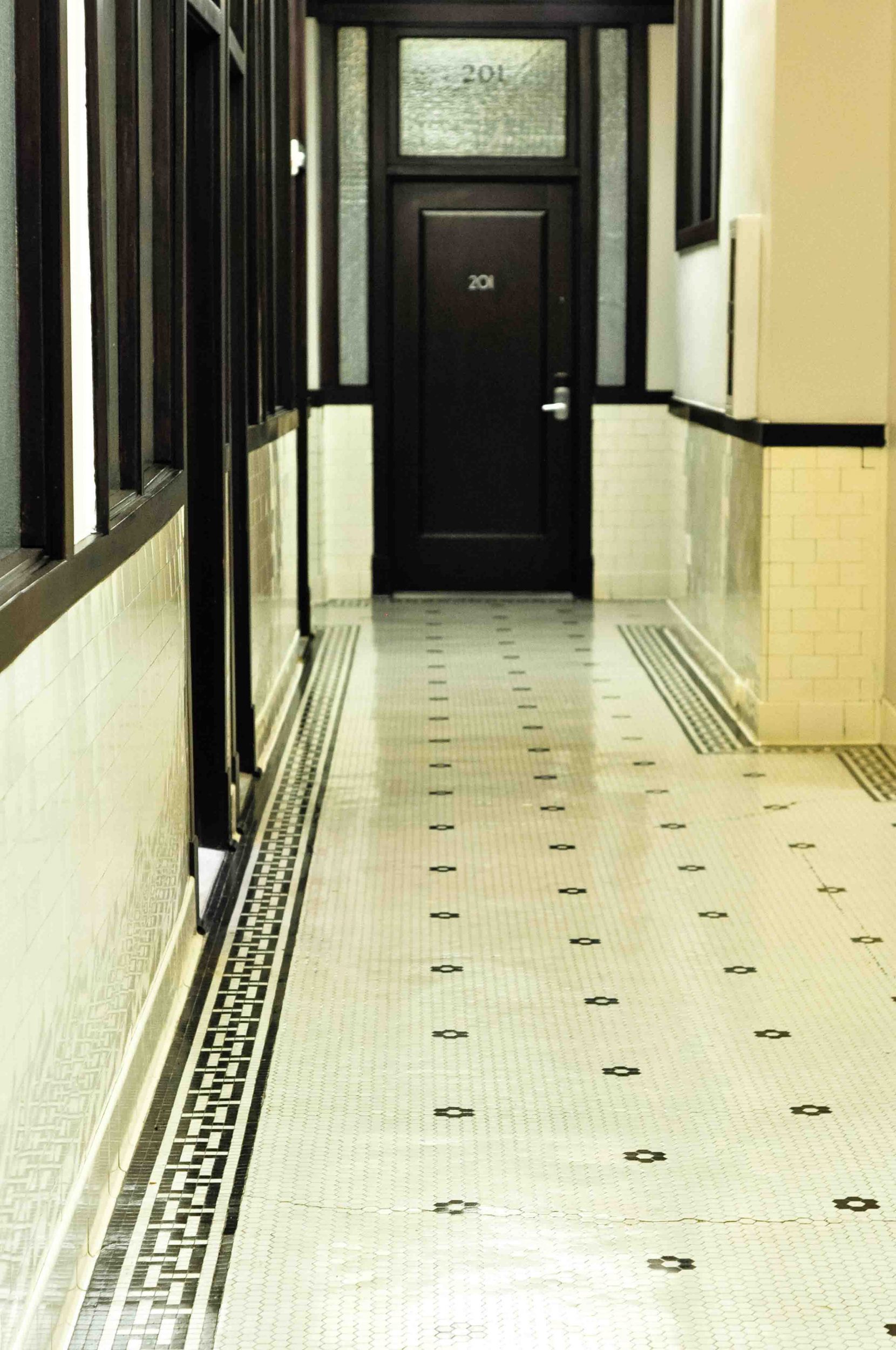 We absolutely loved the super high ceilings, large windows, extremely comfortable bed, and even small touches like the complementary sparkling water in the rooms.
The water is so delicious, we made a visit to Mountain Valley Springs water warehouse just down the street to purchase three cases of sparkling water. The award-winning blackberry pomegranate is the best! It is sourced and bottled in the area as well, which makes it the perfect souvenir.
The hotel rooftop café is breathtaking and affords a 360 view of the Hot Springs area. You can reserve a special dinner on the rooftop, provided by the hotel's own popular restaurant, The Avenue.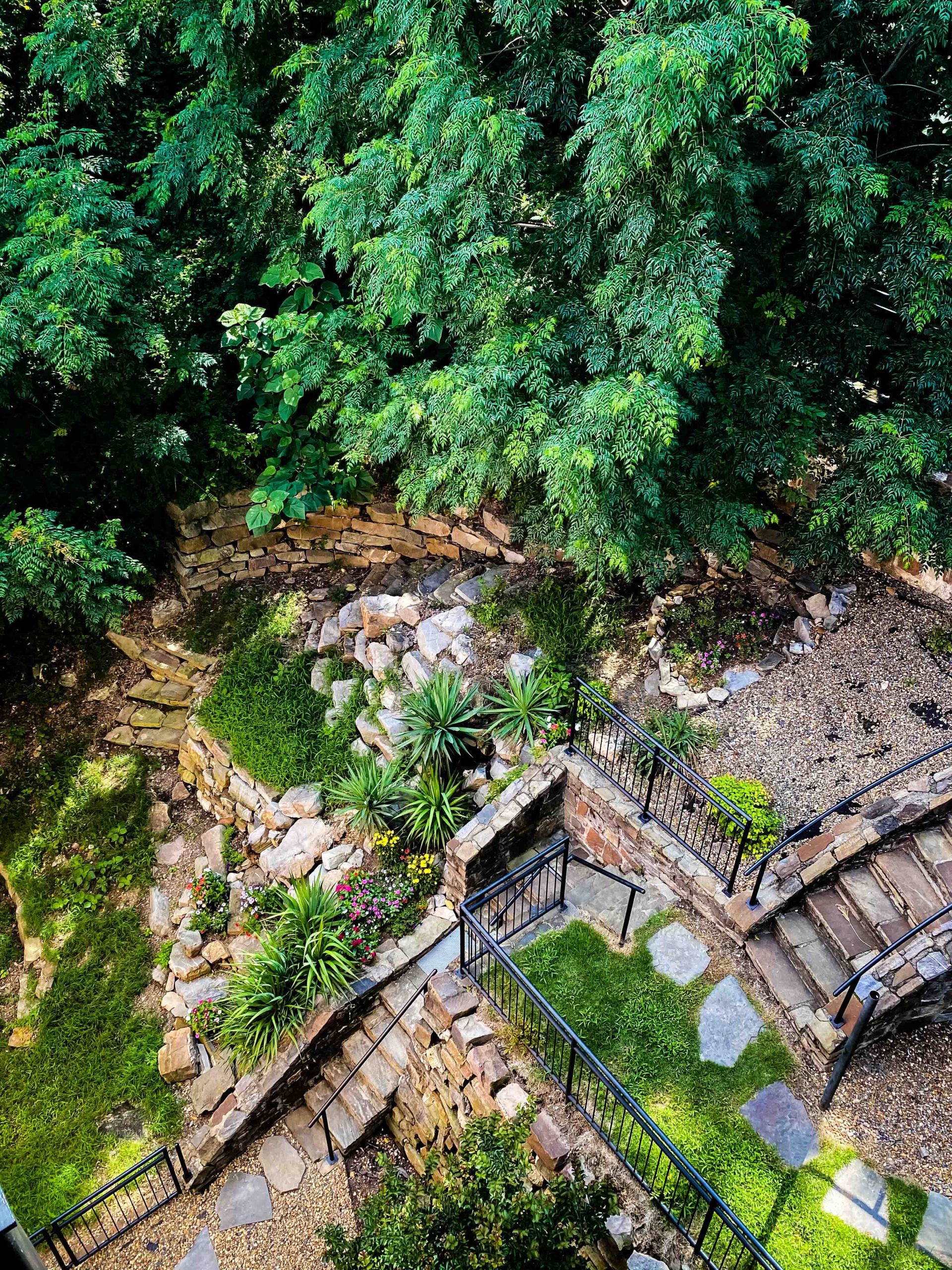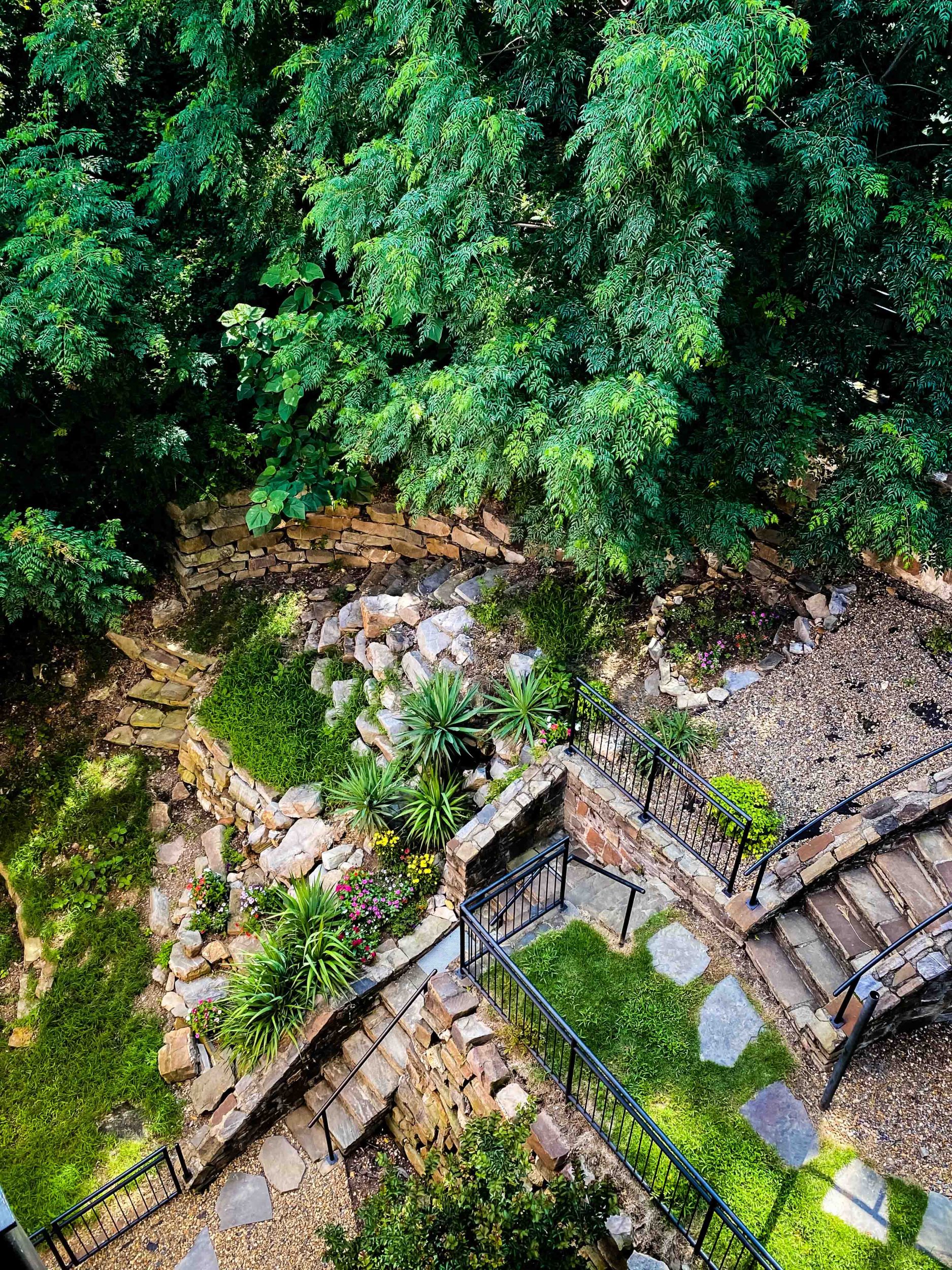 Even better, The Waters is in the perfect location, right across from the national Park and located downtown on historical bathhouse row.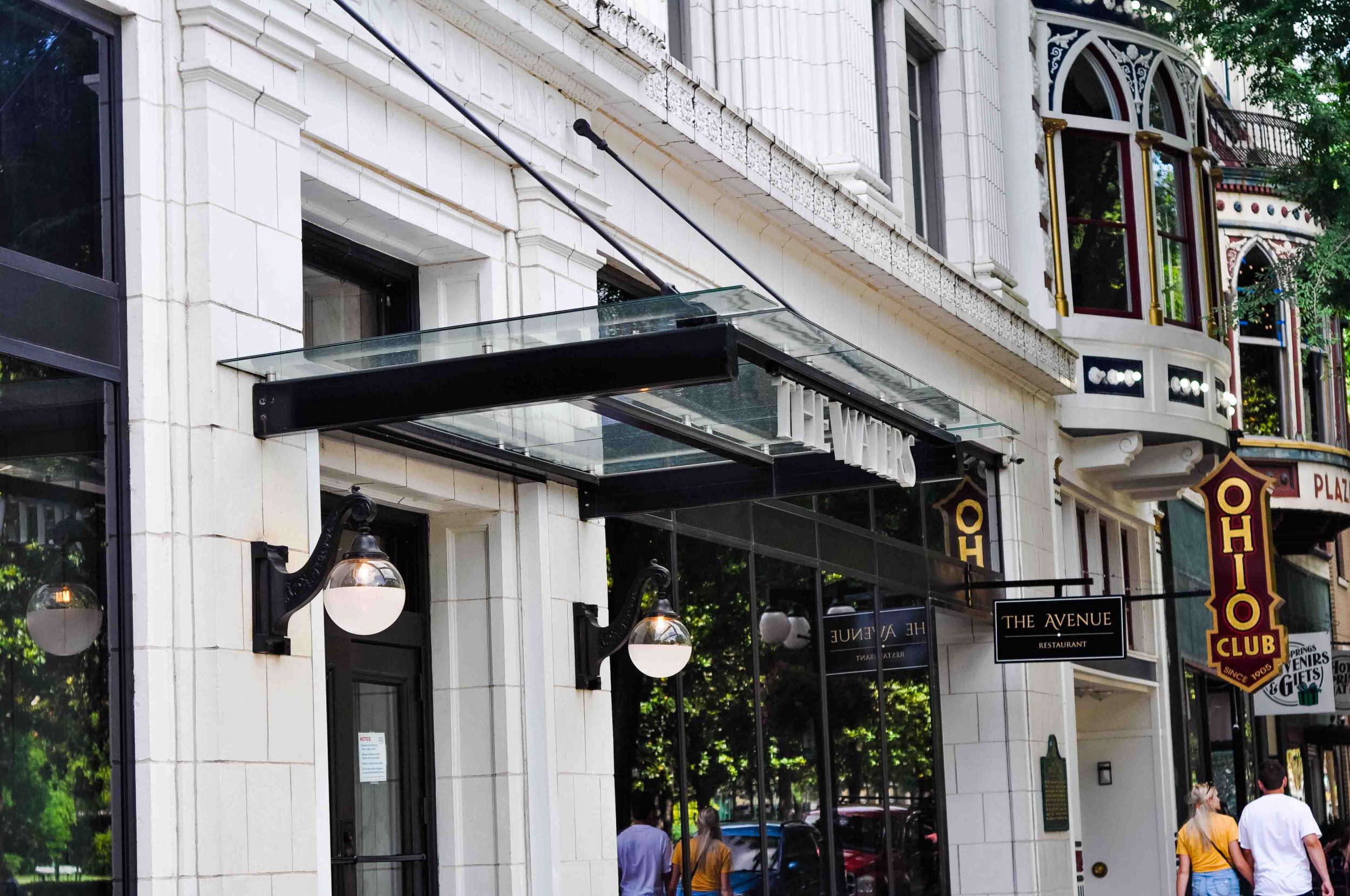 A couple of the bath houses (such as Quapaw Baths) are still in operation today, and you can soak in the mineral spring waters, which are known the world over for their healing properties and made Hot Springs the world's first resort destination.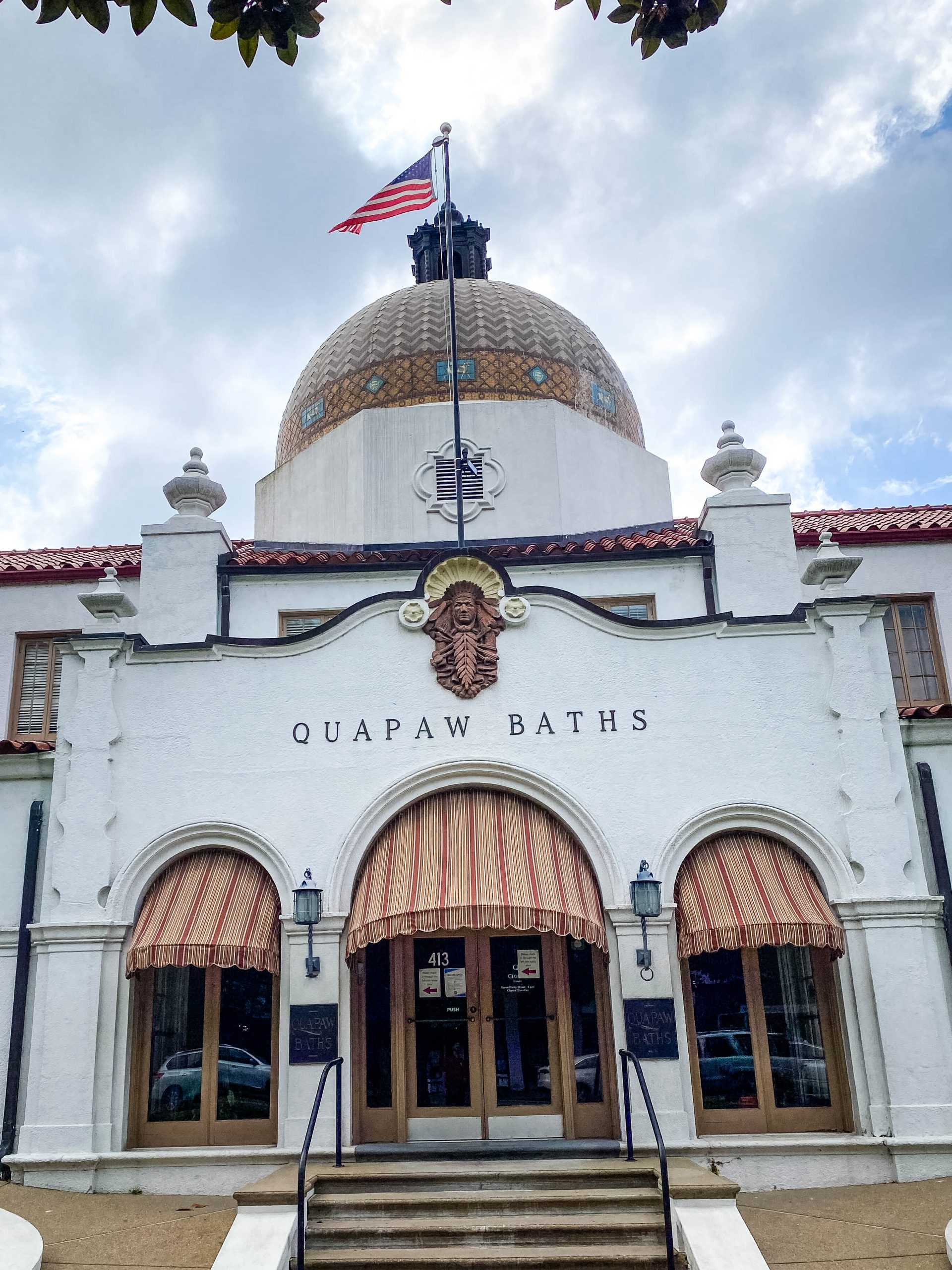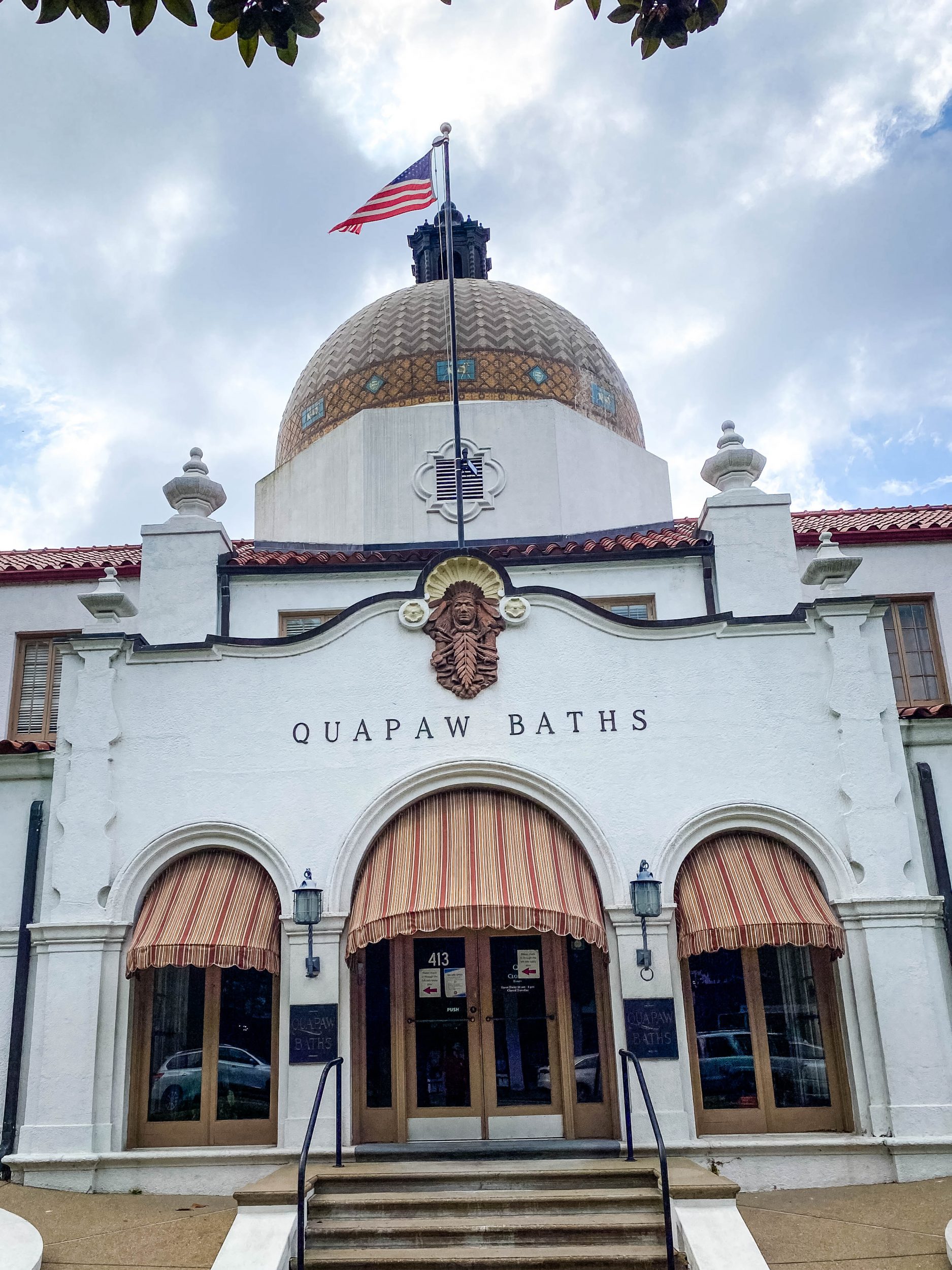 If you decide to make Hot Springs your next getaway spot, I highly recommend The Waters Hotel! It also has a Certificate of Excellence from TripAdvisor.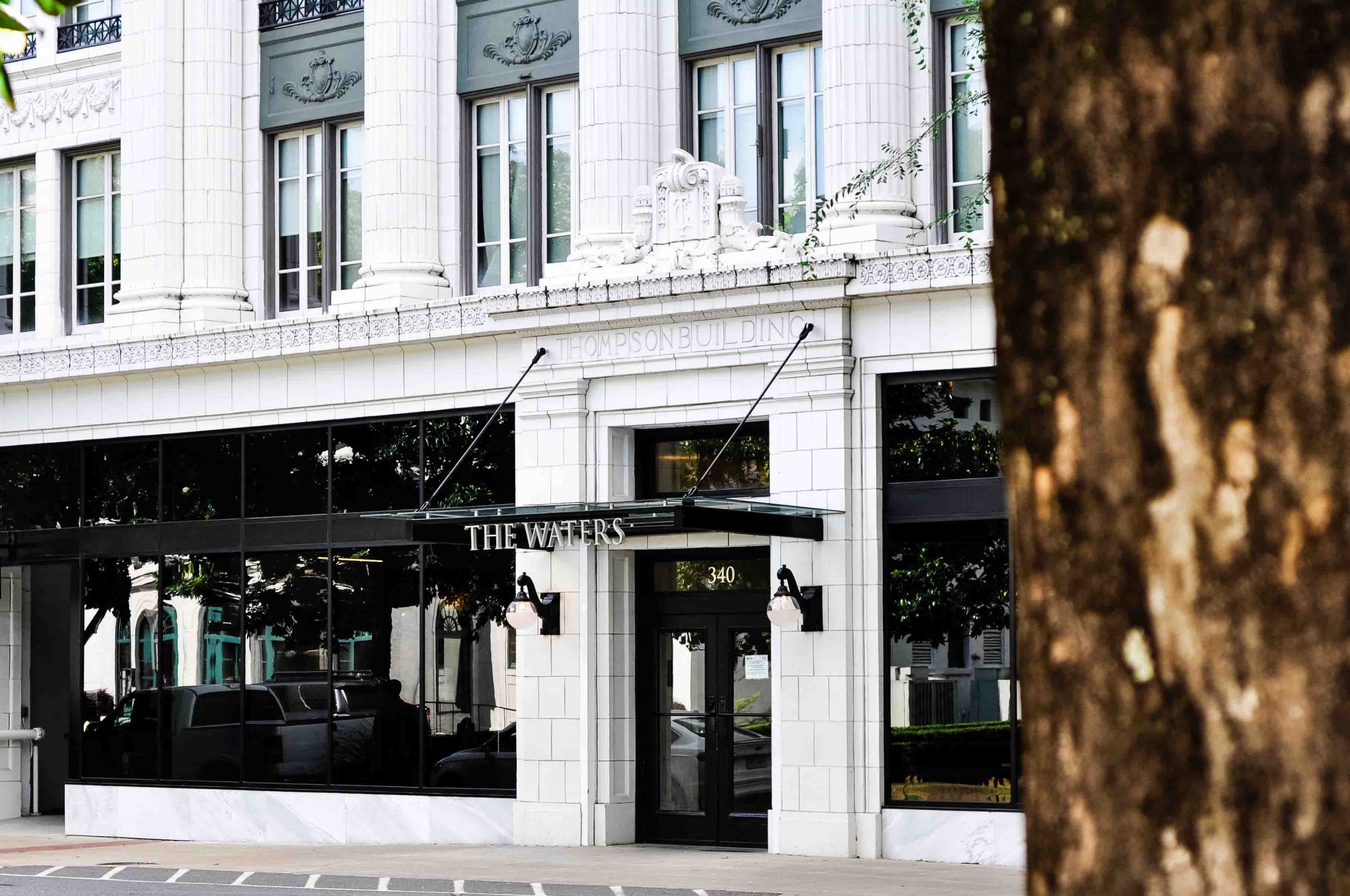 How would you spend a perfect romantic weekend? I'd love to hear your travel memories in the comments!
PIN IT!