Discover 100 bible quotes to encourage you when you need a pick-me-up in your day. These encouraging bible quotes are hand-picked favorites that every person needs to commit to memory. Bookmark (or pin) this post and come back to it anytime you need a boost.
These bible quotes serve several different purposes – to increase faith, to dwell on God's promises, and to increase your love for Him. All of them are encouraging and speak of God's love for you. Instead of picking just one topic for bible verses, I compiled a bunch of favorites that are applicable to any area of life. Read through these encouraging bible quotes and be strengthened! Don't forget to memorize them too for an extra boost.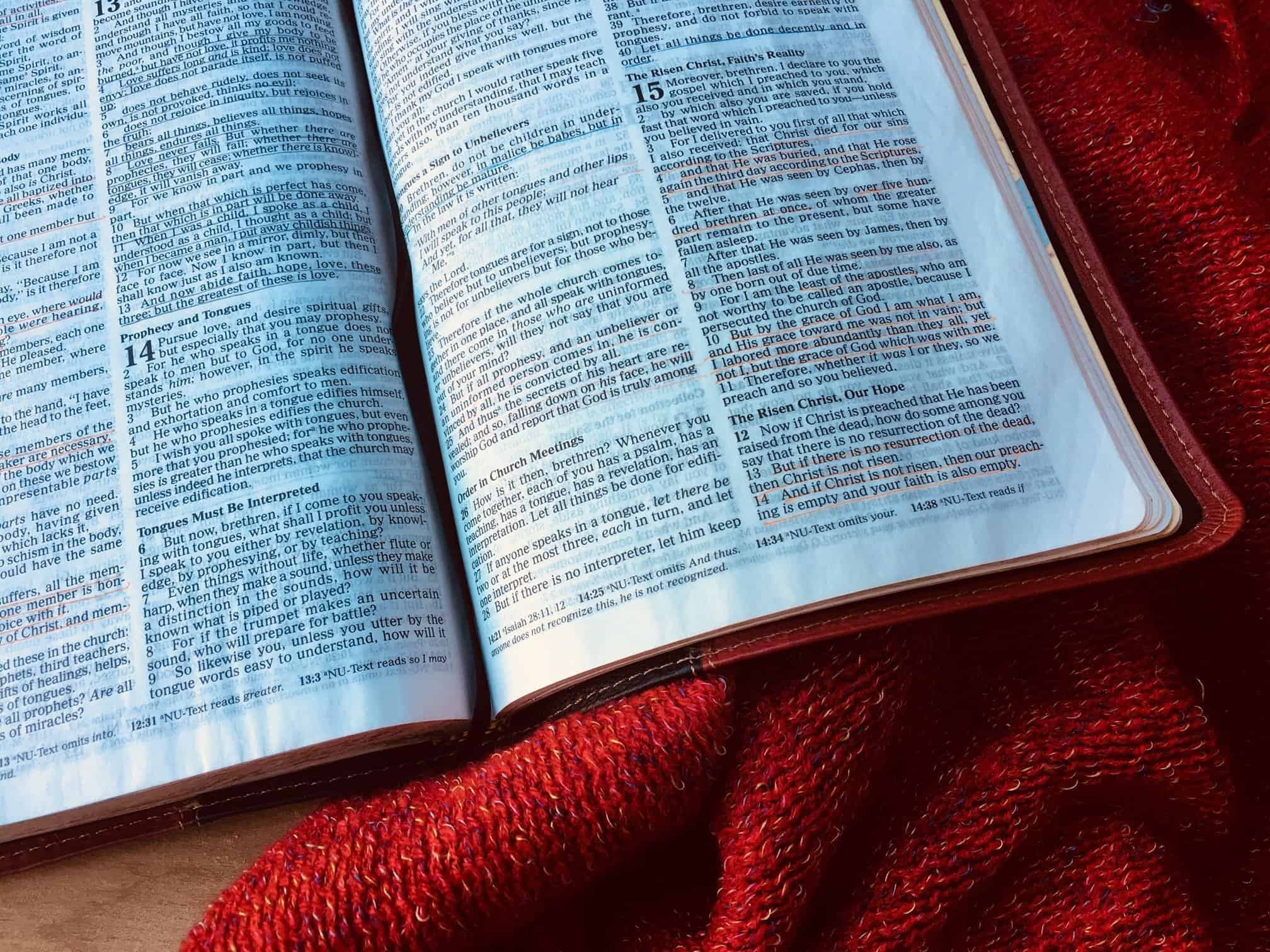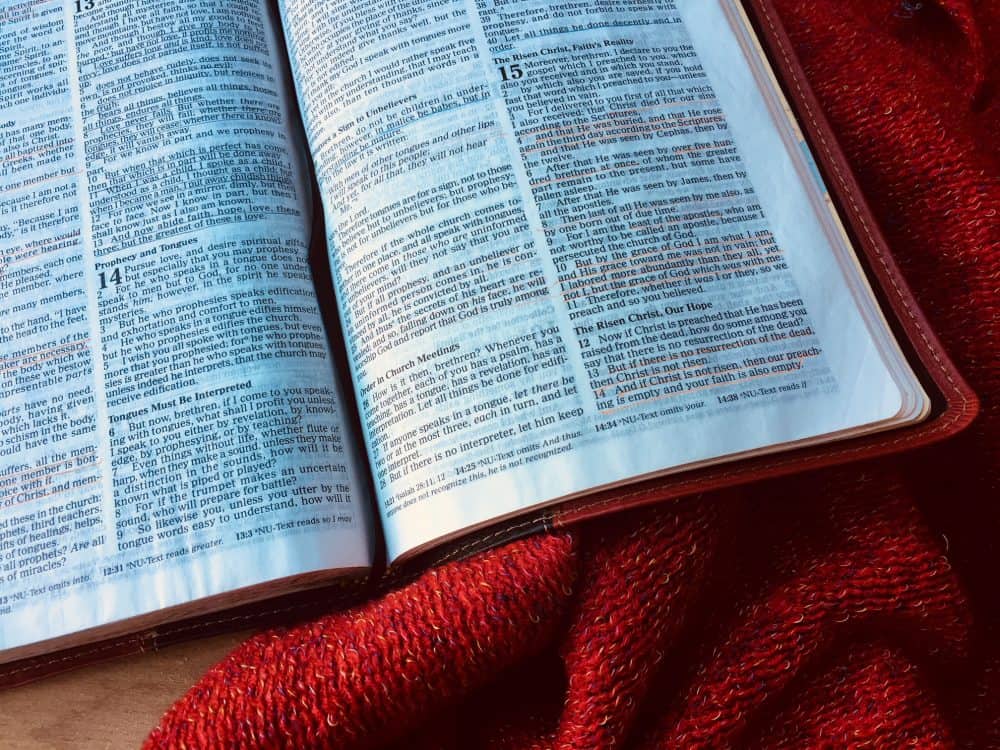 Friends, today is a big day! This post is #100 on my blog. When I started Nature + Nurture, I had no idea that it would grow so much or that it would become way more than a hobby for me. This website has gone from hobby to passion to (now) the beginnings of my own home business! For that, I am grateful to God for the opportunity to do something I love, help my family, and spread God's word all at the same time.
I am so excited for my hundredth post, and thought: What better way to celebrate than to compile 100 of my favorite bible quotes all in one place? Some of these verses are ones I memorized as a young child. Some of them sustained in me in the difficult times of my life. Still others are my go-to verses when I need a simple reminder of God's promises. All bible quotes are written in the English Standard Version (ESV).
100 Bible Quotes to Encourage You Today
Yes, there are a lot of bible quotes here! You may already know a lot of these by heart. If you find some you aren't as familiar with, I challenge you to choose one verse per week and commit these bible quotes to memory
100. Psalm 121:1-4
I lift up my eyes to the hills. From where does my help come? My help comes from the Lord, who made heaven and earth. He will not let your foot be moved; he who keeps you will not slumber. Behold, he who keeps Israel will neither slumber nor sleep.
This passage is mega-comforting, because it shows how big our God is and how powerful He is to keep us in His care. These words exude safety and peace for everyone who calls Him Father.
99. Philippians 4:19
And my God will supply every need of yours according to his riches in glory in Christ Jesus.
This verse is an amazing reminder of how God meets our every need, even the ones we don't know about. Although we sometimes may feel like our wants are actually needs, God reassures us that our true needs are all met in Him.
98. Psalm 103:2-5
Bless the Lord, O my soul, and forget not all his benefits, who forgives all your iniquity, who heals all your diseases, who redeems your life from the pit, who crowns you with steadfast love and mercy, who satisfies you with good so that your youth is renewed like the eagle's.
The blessings God pours down on us are too many to number: forgiveness, healing, redemption, love, and every good thing!
97. Psalm 125:1-2
Those who trust in the Lord are like Mount Zion, which cannot be moved, but abides forever. As the mountains surround Jerusalem, so the Lord surrounds his people, from this time forth and forevermore.
An unforgettable picture is painted here of God's abiding faithfulness for those who trust in Him. Can you tell I love the Psalms? My favorite book.
96. Lamentations 3:22-24
The steadfast love of the Lord never ceases; his mercies never come to an end; they are new every morning; great is your faithfulness. "The Lord is my portion," says my soul, "therefore I will hope in him."
These verses remind us that no matter how difficult life gets, God gives us what we need moment by moment. He is enough and His grace is sufficient. Speaking of which…
95. 2 Corinthians 12:9
But he said to me, "My grace is sufficient for you, for my power is made perfect in weakness."Therefore I will boast all the more gladly of my weaknesses, so that the power of Christ may rest upon me.
Every one of us reaches a point in this life where we are at the end of our resources. This weakness feels awful in the moment, but is such a vital lesson in learning to lean fully on God.
94. Galatians 6:9
And let us not grow weary of doing good, for in due season we will reap, if we do not give up.
Sometimes we are just… tired. But we can't let that exhaustion due to circumstances cloud our vision of the brilliant future we have with God!
Related Post: How to Be Patient & Wait on God
93. Philippians 4:4
Rejoice in the Lord always; again I will say, rejoice.
Rejoicing in the Lord isn't about feeling happy all the time. It's about thanking Him for His blessings and care, knowing that we are His, regardless of our circumstances.
92. Ephesians 1:7
In him we have redemption through his blood, the forgiveness of our trespasses, according to the riches of his grace…
It has almost become so familiar that it seems commonplace, but may that never be! I want to be in awe of how Jesus shed His blood to redeem me.
91. 2 Peter 1:3-4
His divine power has granted to us all things that pertain to life and godliness, through the knowledge of him who called us to his own glory and excellence, by which he has granted to us his precious and very great promises, so that through them you may become partakers of the divine nature, having escaped from the corruption that is in the world because of sinful desire.
These verses underscore the fact that we always have everything we need to live a Godly life in Him. He has given us His Word, filled with promises for us, so that we can be righteous in a world full of sin.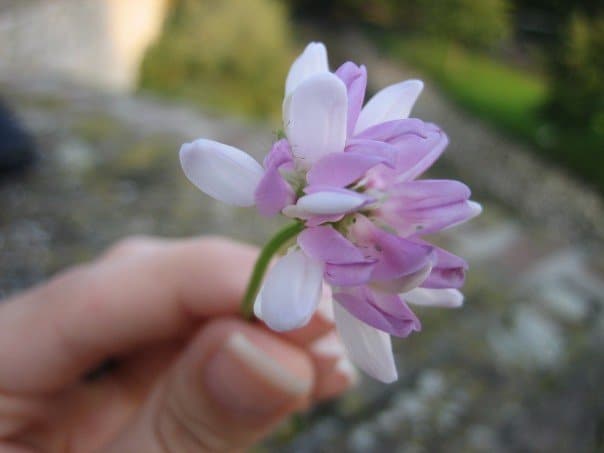 90. 2 Peter 1:5-8
For this very reason, make every effort to supplement your faith with virtue, and virtue with knowledge, and knowledge with self-control, and self-control with steadfastness, and steadfastness with godliness, and godliness with brotherly affection, and brotherly affection with love. For if these qualities are yours and are increasing, they keep you from being ineffective or unfruitful in the knowledge of our Lord Jesus Christ.
These verses directly follow the ones before, and I love the list we are given for how to grow in our Christian walk. A challenge for us all to live up to!
89. 2 Peter 1:20-21
…knowing this first of all, that no prophecy of Scripture comes from someone's own interpretation. For no prophecy was ever produced by the will of man, but men spoke from God as they were carried along by the Holy Spirit.
I love this reminder that God's Word is His alone – not devised by any human. All the more reason to listen and obey every word.
88. Philippians 4:6-7
…do not be anxious about anything, but in everything by prayer and supplication with thanksgiving let your requests be made known to God. And the peace of God, which surpasses all understanding, will guard your hearts and your minds in Christ Jesus.
God doesn't simply instruct us to stop worrying – He also tells us how (through prayer). This reassures our soul that He is with us, and working everything out for good.
87. Philippians 4:8
Finally, brothers, whatever is true, whatever is honorable, whatever is just, whatever is pure, whatever is lovely, whatever is commendable, if there is any excellence, if there is anything worthy of praise, think about these things.
Following the verses above, we are given more instruction on how to combat anxiety: by fixing our minds on good things. It's so easy to let our thoughts run away with us instead of being intentional about what we dwell on.
86. Psalm 42:1
As a deer pants for flowing streams, so pants my soul for you, O God.
This is one of those bible quotes that creates a beautiful image and a chance for reflection. Does my soul long for God the way the Psalmist describes? If you want to cultivate that in your life, this post should help.
85. Psalm 63:1-3
O God, you are my God; earnestly I seek you; my soul thirsts for you; my flesh faints for you, as in a dry and weary land where there is no water. So I have looked upon you in the sanctuary, beholding your power and glory. Because your steadfast love is better than life, my lips will praise you.
This beautiful Psalm, so similar to the one before it, also illustrates a strong desire and longing for God. I need more of this in my life! May we all realize just how remarkable His love is.
84. Psalm 46:1
God is our refuge and strength, a very present help in trouble.
No matter what the world throws my way, God has me in His hands.
83. Psalm 46:10
Be still, and know that I am God.
Stillness is so rare in today's world. This is such a lovely reminder that sometimes we are too busy. We need to slow down and focus on our Creator and what is really important.
81. Deuteronomy 7:9
Know therefore that the Lord your God is God, the faithful God who keeps covenant and steadfast love with those who love him and keep his commandments, to a thousand generations…
No one is faithful and true like our God. Though we may falter, He is always standing by our side loving us unconditionally.
80. Zephaniah 3:17
The Lord your God is in your midst, a mighty one who will save; he will rejoice over you with gladness; he will quiet you by his love; he will exult over you with loud singing.
This is one of those bible quotes that leaves me speechless. Wait – God sings and rejoices over me? Shouldn't I be directing that toward Him instead? Unbelievable.
79. John 15:13-14
Greater love has no one than this, that someone lay down his life for his friends. You are my friends if you do what I command you.
This is one of the sweetest, most personal Scriptures to me. Jesus wants to be my friend. I am never alone.
78. John 15:5
I am the vine; you are the branches. Whoever abides in me and I in him, he it is that bears much fruit, for apart from me you can do nothing.
Sometimes we forget how truly dependent on Him we actually are. Without Him, we cannot take our next breath – and we certainly can't do Kingdom work on our own. Thank goodness it's not up to us alone, but to us abiding in Him.
77. Romans 8:1
There is therefore now no condemnation for those who are in Christ Jesus.
So, we're gonna run with Romans chapter 8 for a little while. Because… hello? I could pretty much copy and paste the entire chapter here. So many fantastic verses! Starting with the very first one: guilt as a Christian? Not anymore. I can't think of a more dreadful emotion to carry around than guilt. Thankfully, it is continually washed away!
76. Romans 8:11
If the Spirit of him who raised Jesus from the dead dwells in you, he who raised Christ Jesus from the dead will also give life to your mortal bodies through his Spirit who dwells in you.
Have you ever stopped to really let this verse sink in? The exact same Spirit who raised Jesus up is living in you. Really! If we fully understand the gravity of this, can you even imagine how empowered we will be?
75. Romans 8:15
For you did not receive the spirit of slavery to fall back into fear, but you have received the Spirit of adoption as sons, by whom we cry, "Abba! Father!"
The word "Abba" here is a personal title similar to "daddy." God wants us to think of Him in this way. He is not a distant, impersonal God but rather a caring, doting, attentive father.
74. Romans 8:18
For I consider that the sufferings of this present time are not worth comparing with the glory that is to be revealed to us.
The suffering we experience in this life – it feels big. But according to this verse, it's nothing in comparison to how BIG our joy will be in heaven! What an encouragement to press on.
73. Romans 8:28
And we know that for those who love God all things work together for good, for those who are called according to his purpose.
Most people can quote this verse, Christian or not, but it is frequently misunderstood. Life as a Christian is not all roses – in fact, it is often quite the opposite. But when difficulties strike, we have confidence that even this can be used for His purpose.
72. Romans 8:32
He who did not spare his own Son but gave him up for us all, how will he not also with him graciously give us all things?
There are so many incredible verses in Romans 8, that this one sometimes gets overshadowed. But it might be my favorite one of all. I had never given it much thought until I read this book about God's incredible gifts. They are everywhere. He gave us the greatest gift ever given – a Son. So why do we ever doubt His goodness toward us?
71. Romans 8:37-38
No, in all these things we are more than conquerors through him who loved us. For I am sure that neither death nor life, nor angels nor rulers, nor things present nor things to come, nor powers, nor height nor depth, nor anything else in all creation, will be able to separate us from the love of God in Christ Jesus our Lord.
Okay, so I almost copied the entire chapter of Romans 8. I couldn't resist. These poetic bible quotes ending the chapter leave no doubt in our minds that his love is ALWAYS there, regardless of the obstacle.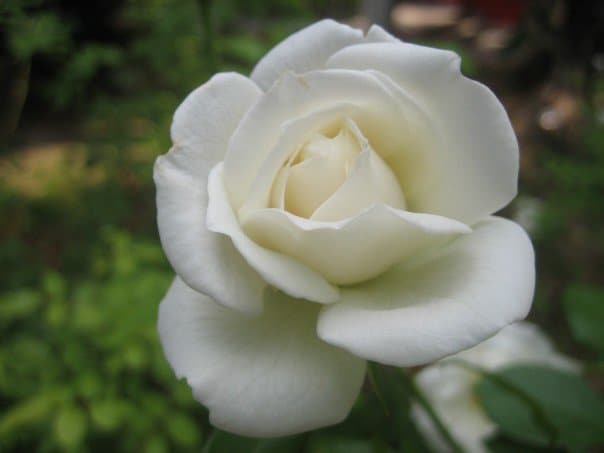 70. 1 John 4:7-8
Beloved, let us love one another, for love is from God, and whoever loves has been born of God and knows God. Anyone who does not love does not know God, because God is love.
God is love, and we are His children. People should know us for the love we exude in every interaction, because we belong to Him.
69. I John 4:18
There is no fear in love, but perfect love casts out fear. For fear has to do with punishment, and whoever fears has not been perfected in love.
This is one of those bible quotes I haven't quite wrapped my head around, because its a little bit mind-blowing. Please leave your thoughts in the comments. I know everyone of us have fears in our lives; but the more we focus on love, the more these fears get crowded out.
68. Psalm 86:15
But you, O Lord, are a God merciful and gracious,
slow to anger and abounding in steadfast love and faithfulness.
I love this snapshot of God's nature. He's the God of second chances, grace, and mercy.
67. 1 Peter 5:6-7
Humble yourselves, therefore, under the mighty hand of God so that at the proper time he may exalt you, casting all your anxieties on him, because he cares for you.
The act of casting our cares on the Lord in prayer is an act of humility. It says, "God, I trust You to work out this situation for good."
66. James 5:16
Therefore, confess your sins to one another and pray for one another, that you may be healed. The prayer of a righteous person has great power as it is working.
This reminder of the power of prayer and confession is so vital for us as Christian brothers and sisters – there is so much strength in it!
65. Psalm 65:22
Cast your burden on the Lord, and he will sustain you; he will never permit the righteous to be moved.
This is one of those bible quotes that imparts so much peace and comfort to believers. No matter what's happening in your life – God's got you!
64. Psalm 4:8
In peace I will both lie down and sleep; for you alone, O Lord, make me dwell in safety.
God's people have an extra blessing of calm as we lay down our heads each night.
63. Mark 10:44
For even the Son of Man came not to be served but to serve, and to give his life as a ransom for many.
The example of servanthood Jesus gives should spur us on to serve all those around us.
62. Matthew 6:33
But seek first the kingdom of God and his righteousness, and all these things will be added to you.
The importance of priority is illustrated in this verse. When we put God first, everything else falls into place.
61. Matthew 6:44
Therefore do not be anxious about tomorrow, for tomorrow will be anxious for itself. Sufficient for the day is its own trouble.
So much wisdom here that is difficult to implement at times! The mindfulness movement (being present in the moment) is so huge right now. Jesus was way ahead of the times.
60. Matthew 23:11-12
The greatest among you shall be your servant. Whoever exalts himself will be humbled, and whoever humbles himself will be exalted.
Humility is so key to the Christian walk, it should be second nature to us.
59. Matthew 5:7
Blessed are the merciful, for they shall receive mercy.
So many fantastic Beatitudes to choose from, but I think this one is so relevant to our society right now. It's difficult to have mercy on those whose opinions are different from our own – but so crucial.
58. Matthew 5:14-16
You are the light of the world. A city set on a hill cannot be hidden. Nor do people light a lamp and put it under a basket, but on a stand, and it gives light to all in the house. In the same way, let your light shine before others, so that they may see your good works and give glory to your Father who is in heaven.
The world is looking to us, as Christians, to illuminate the character of God. What do they see?
57. Psalm 34:6-8
This poor man cried, and the Lord heard him and saved him out of all his troubles.The angel of the Lord encamps around those who fear him, and delivers them. Oh, taste and see that the Lord is good! Blessed is the man who takes refuge in him!
The Psalms are second to none in expressing God's care for those who love him. Simply beautiful.
56. Psalm 34:17-18
When the righteous cry for help, the Lord hears and delivers them out of all their troubles. The Lord is near to the brokenhearted and saves the crushed in spirit.
Did I mention I love the Psalms? God hears. God understands. God is near.
55. John 4:13-14
Jesus said to her, "Everyone who drinks of this water will be thirsty again, but whoever drinks of the water that I will give him will never be thirsty again. The water that I will give him will become in him a spring of water welling up to eternal life."
Jesus: the only One who truly satisfies.
54. John 10:10
The thief comes only to steal and kill and destroy. I came that they may have life and have it abundantly.
Everything Jesus did, He did for our benefit. He wants to give us the best life ever.
53. John 14:6
Jesus said to him, "I am the way, and the truth, and the life. No one comes to the Father except through me."
So many people take issue with this verse and the fact that there is one Way. In reality, it is refreshing and simple to have one clear path we are to follow daily.
52. Mark 8:36-37
For what does it profit a man to gain the whole world and forfeit his soul? For what can a man give in return for his soul?
Keep your focus of what is most important: souls.
51. Mark 5:31-32
And Jesus answered them, "Those who are well have no need of a physician, but those who are sick. I have not come to call the righteous but sinners to repentance."
Each and every one of us is in need of the Great Physician. It is so important to remember where we all come from in our walk of life.
50. Romans 1:16
For I am not ashamed of the gospel, for it is the power of God for salvation to everyone who believes, to the Jew first and also to the Greek.
May we never forget the power of the pure, simple Gospel – the story of Jesus' death, burial, and resurrection. It has the power to transform the lives of everyone we meet.
49. Matthew 22:37-39
And he said to him, "You shall love the Lord your God with all your heart and with all your soul and with all your mind. This is the great and first commandment. And a second is like it: You shall love your neighbor as yourself."
The entire Bible, summed up into three verses!
48. John 16:33
I have said these things to you, that in me you may have peace. In the world you will have tribulation. But take heart; I have overcome the world.
The troubles of this life can only weigh us down so much because in Christ, we know we have already won!
47. Ephesians 2:10
For we are his workmanship, created in Christ Jesus for good works, which God prepared beforehand, that we should walk in them.
Each of us is created in a special, unique way to complete a work which no one else can do.
46. Isaiah 40:29-31
He gives power to the faint,and to him who has no might he increases strength. Even youths shall faint and be weary, and young men shall fall exhausted;but they who wait for the Lord shall renew their strength;they shall mount up with wings like eagles;
they shall run and not be weary; they shall walk and not faint.
Isaiah chapter 40 is so, so beautiful. Look it up and read the entire chapter. During times of health challenges, these verses are a mainstay for me. God is our strength when we have none!
45. Isaiah 43:2-3
When you pass through the waters, I will be with you; and through the rivers, they shall not overwhelm you; when you walk through fire you shall not be burned, and the flame shall not consume you. For I am the Lord your God,the Holy One of Israel, your Savior.
We can expect trials in this life, but God promises to be with us through it all.
44. 2 Thessalonians 3:3
But the Lord is faithful. He will establish you and guard you against the evil one.
Such a comforting reassurance – God is stronger than Satan.
43. Psalm 43:5
Why are you cast down, O my soul, and why are you in turmoil within me? Hope in God; for I shall again praise him, my salvation and my God.
When dealing with grief, it's difficult to praise God, as the Psalmist understands. But, our hope is in the God of heaven!
42. Isaiah 26:3
You keep him in perfect peace whose mind is stayed on you, because he trusts in you.
The importance of keeping our minds on God cannot be oversated.
41. 1 Thessalonians 5:11
Therefore encourage one another and build one another up, just as you are doing.
Think of someone you can encourage today. Or, if you need encouragement, let a brother or sister know!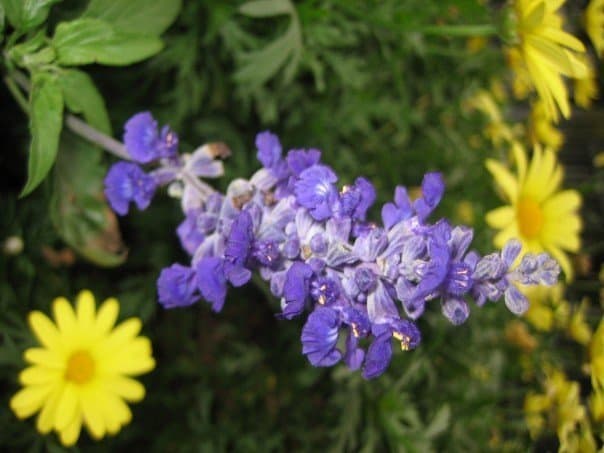 40. Joshua 1:9
Have I not commanded you? Be strong and courageous. Do not be frightened, and do not be dismayed, for the Lord your God is with you wherever you go.
Another assurance from our Lord not to fear, because He is with us everywhere. Take a moment to meditate on that today.
41. Proverbs 3:5-6
Trust in the Lord with all your heart,and do not lean on your own understanding. In all your ways acknowledge him, and he will make straight your paths.
This is one of those bible quotes I have cherished for years. love the promise that if we trust in Him, He will work everything out.
40. 2 Corinthians 1:3-4
Blessed be the God and Father of our Lord Jesus Christ, the Father of mercies and God of all comfort, who comforts us in all our affliction, so that we may be able to comfort those who are in any affliction, with the comfort with which we ourselves are comforted by God.
This passage contains a beautiful purpose for our suffering – that we can share God's comfort and what we have learned with others.
39. 2 Timothy 1:7
…for God gave us a spirit not of fear but of power and love and self-control.
I love this description of how God made us powerful in His image.
38. Psalm 16:11
You make known to me the path of life; in your presence there is fullness of joy; at your right hand are pleasures forevermore.
The amount of joy we possess as God's children is incredible!
37. Psalm 119:9-11
How can a young man keep his way pure? By guarding it according to your word. With my whole heart I seek you; let me not wander from your commandments! I have stored up your word in my heart,that I might not sin against you.
This is one of the best bible quotes to illustrate how God's Word guards us agains sin and keeps us pure.
36. Psalm 119:105
Your word is a lamp to my feet and a light to my path.
Not only does God's word protect us from sin, it also instructs us in every area of life.
35. Psalm 139:13-14
For you formed my inward parts; you knitted me together in my mother's womb. I praise you, for I am fearfully and wonderfully made. Wonderful are your works; my soul knows it very well.
Of all the bible quotes, this one best describes God's perfect design as He created each one of us.
34. Psalm 139:23-24
Search me, O God, and know my heart! Try me and know my thoughts! And see if there be any grievous way in me, and lead me in the way everlasting!
May God examine our hearts day by day and keep us in step with Him.
33. Ephesians 3:20
Now to him who is able to do far more abundantly than all that we ask or think, according to the power at work within us…
There have been many times in my life where God did something totally unexpected. Can you even imagine what our future holds?
32. 2 Corinthians 4:16-17
So we do not lose heart. Though our outer self is wasting away, our inner self is being renewed day by day. For this light momentary affliction is preparing for us an eternal weight of glory beyond all comparison…
The struggles of life aren't meaningless for the Christian – they have a purpose!
31. Psalm 30:5
For his anger is but for a moment, and his favor is for a lifetime. Weeping may tarry for the night, but joy comes with the morning.
Trials are temporary and joy always wins!
30. Psalm 30:11-12
You have turned for me my mourning into dancing; you have loosed my sackcloth and clothed me with gladness,that my glory may sing your praise and not be silent. O Lord my God, I will give thanks to you forever!
Only God can turn our pain into something beautiful.
29. 1 John 3:1
See what kind of love the Father has given to us, that we should be called children of God; and so we are.
When I think about the fact that God loves me the way I love my children, it takes my breath away.
28. 1 Peter 2:21-23
For to this you have been called, because Christ also suffered for you, leaving you an example, so that you might follow in his steps. He committed no sin, neither was deceit found in his mouth. When he was reviled, he did not revile in return; when he suffered, he did not threaten, but continued entrusting himself to him who judges justly.
The example of Christ in the face of hatred is something we should meditate on daily. Yesterday, I listened to this podcast entitled, "He Opened Not His Mouth." It was very humbling to realize that Jesus treated his enemies better than I treat those closest to me at times.
27. 1 Peter 2:9
But you are a chosen race, a royal priesthood, a holy nation, a people for his own possession, that you may proclaim the excellencies of him who called you out of darkness into his marvelous light.
Not only are we special to God, as Christians we are chosen to represent Him to this broken world.
26. James 1:2-3
Count it all joy, my brothers, when you meet trials of various kinds, for you know that the testing of your faith produces steadfastness. And let steadfastness have its full effect, that you may be perfect and complete, lacking in nothing.
Our trials can bring joy because of the fact that they are making us strong and complete in Christ.
25. James 1:17
Every good gift and every perfect gift is from above, coming down from the Father of lights, with whom there is no variation or shadow due to change.
This is one of those bible quotes that helps us remember where every good thing in life comes from.
24. James 1:19-20
Know this, my beloved brothers: let every person be quick to hear, slow to speak, slow to anger; for the anger of man does not produce the righteousness of God.
Boy, is this a challenging instruction for me to follow! Keeping anger in check is paramount for our Christian influence.
23. Psalm 23:1
The Lord is my shepherd; I shall not want.
He is everything I need, always.
Related Post: Psalm 23 – A Personal Narrative
22. Hebrews 12:1-2
Therefore, since we are surrounded by so great a cloud of witnesses, let us also lay aside every weight, and sin which clings so closely, and let us run with endurance the race that is set before us, looking to Jesus, the founder and perfecter of our faith, who for the joy that was set before him endured the cross, despising the shame, and is seated at the right hand of the throne of God.
We keep persevering, keep running because He endured for us.
21. Hebrews 12:28
Therefore let us be grateful for receiving a kingdom that cannot be shaken, and thus let us offer to God acceptable worship, with reverence and awe, for our God is a consuming fire.
Sometimes it is easy to forget just how awesome our God is – let us remember this as we offer worship to Him!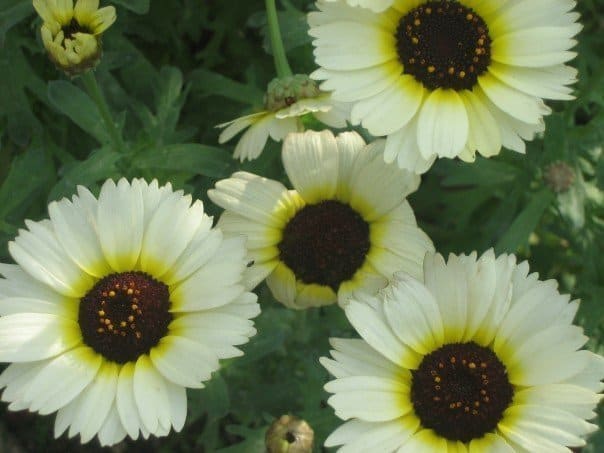 20. Nahum 1:7
The Lord is good, a stronghold in the day of trouble;he knows those who take refuge in him.
God takes special notice of those who trust Him!
19. Colossians 3:1-3
If then you have been raised with Christ, seek the things that are above, where Christ is, seated at the right hand of God. Set your minds on things that are above, not on things that are on earth.
Of all the bible quotes, this one contains some of the most useful advice ever: set your mind on things above. Many issues of this life look trivial in the light of heaven.
18. Colossians 3:12-13
Put on then, as God's chosen ones, holy and beloved, compassionate hearts, kindness, humility, meekness, and patience, bearing with one another and, if one has a complaint against another, forgiving each other; as the Lord has forgiven you, so you also must forgive.
The list of heavenly clothing found here is so beautiful!
17. Psalm 23:4
Even though I walk through the valley of the shadow of death, I will fear no evil, for you are with me; your rod and your staff, they comfort me.
Nothing to fear; the Lord is near.
16. Proverbs 18:10
The name of the Lord is a strong tower; the righteous man runs into it and is safe.
We don't have to rely on our own strength, because GOD IS.
15. Psalm 63:3
Because your steadfast love is better than life, my lips will praise you.
Do we see God's love in this way? Better than life, or anything else?
14. Matthew 11:28
Come to me, all who labor and are heavy laden, and I will give you rest.
These bible quotes directly from Jesus make me feel calmer because I know I don't have to shoulder my burdens alone.
13. 1 Corinthians 13:4-6
Love is patient and kind; love does not envy or boast; it is not arrogant or rude. It does not insist on its own way; it is not irritable or resentful; it does not rejoice at wrongdoing, but rejoices with the truth. Love bears all things, believes all things, hopes all things, endures all things.
These iconic bible quotes stick with you forever. Does the way you love measure up to this description? God's love does.
12. John 3:16
For God so loved the world, that he gave his only Son, that whoever believes in him should not perish but have eternal life.
This list of bible quotes would not be complete without this, the most well-known verse in the Bible. May we never let it become commonplace.
11. John 14:15
If you love me, you will keep my commandments.
We have read verse after verse about God's love for us, but how can we love Him back? By doing what He says. Plain and simple.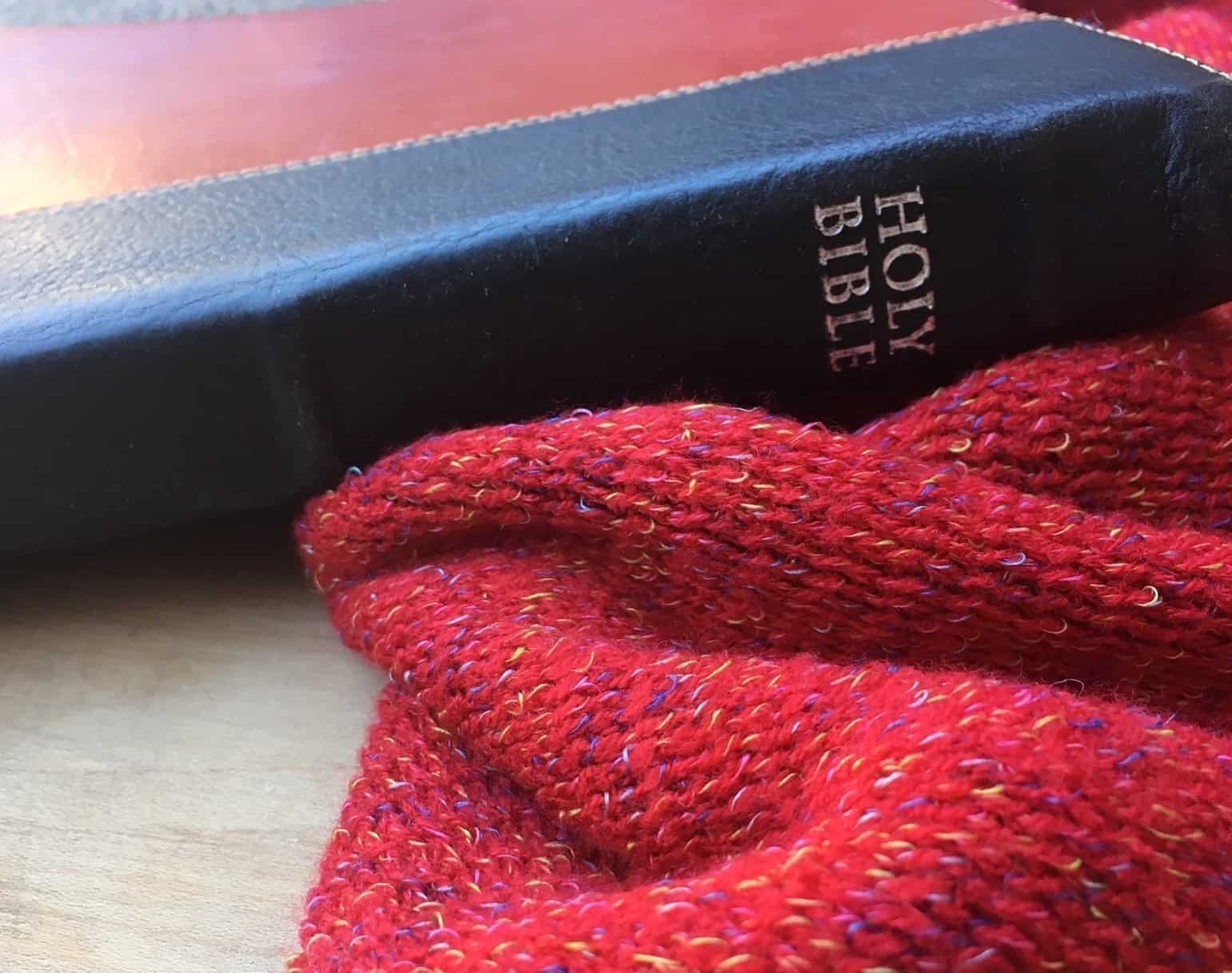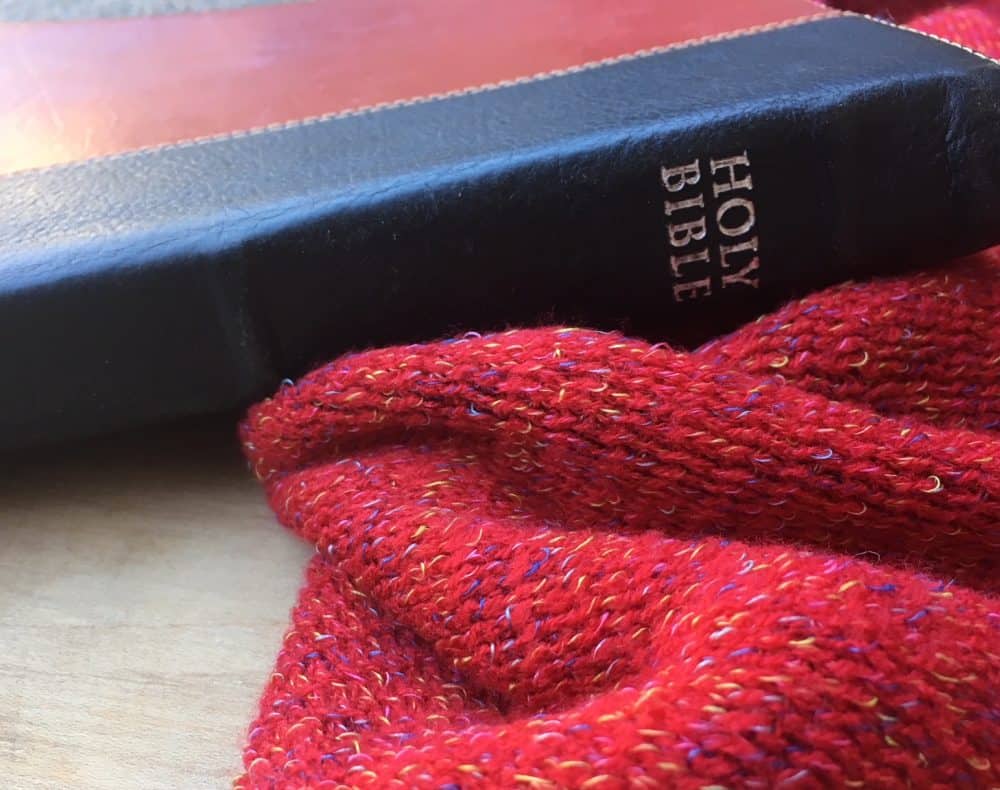 10. Romans 12:2
Do not be conformed to this world, but be transformed by the renewal of your mind, that by testing you may discern what is the will of God, what is good and acceptable and perfect.
The more we set our mind on His word, the more we understand His will for our lives.
9. Romans 12:20-21
To the contrary, "if your enemy is hungry, feed him; if he is thirsty, give him something to drink; for by so doing you will heap burning coals on his head." Do not be overcome by evil, but overcome evil with good.
If our world followed these instructions, can you imagine what life would be like??
8. Micah 6:8
He has told you, O man, what is good; and what does the Lord require of you but to do justice, and to love kindness,and to walk humbly with your God?
This is one of those bible quotes that offers so much simplicity – sometimes we make life far too complicated.
7. Galatians 5:1
For freedom Christ has set us free; stand firm, therefore, and do not submit again to a yoke of slavery.
The most appealing thing about Christianity is, to me, the gift of FREEDOM. We are no longer under the weight of sin – we are blessed forever.
6. Galatians 5:22-23
But the fruit of the Spirit is love, joy, peace, patience, kindness, goodness, faithfulness, gentleness, self-control; against such things there is no law.
Which of these qualities can you cultivate more of in your life?
5. 1 John 3:17-18
But if anyone has the world's goods and sees his brother in need, yet closes his heart against him, how does God's love abide in him? Little children, let us not love in word or talk but in deed and in truth.
Demonstrating love to others is paramount to the Christian faith, and it also has the added benefit of making us feel better as well.
4. Galatians 2:20
I have been crucified with Christ. It is no longer I who live, but Christ who lives in me. And the life I now live in the flesh I live by faith in the Son of God, who loved me and gave himself for me.
The fact that Christ lives in me is sometimes hard to understand. What greater confidence could there be?
3. Isaiah 54:10
For the mountains may depart and the hills be removed,but my steadfast love shall not depart from you,and my covenant of peace shall not be removed," says the Lord, who has compassion on you.
God's love is more constant and unending than anything we can comprehend.
2. Isaiah 1:18
Come now, let us reason together, says the Lord:though your sins are like scarlet, they shall be as white as snow;though they are red like crimson, they shall become like wool.
What a blessing to be pure and spotless in God's eyes!
1. Philippians 4:13
I can do all things through Christ who strengthens me.
Finally, we made it to the #1 spot in this long line of bible quotes! This verse is #1 for a reason. Regardless of what life throws at us, we have confidence knowing Christ gives us exactly how much strength we need to get through.
Now it's your turn! Share your favorite bible quotes in the comments!

PIN IT!