If you've ever been rejected, you know how awful it feels. Even if it's not personal, even if there's a good reason for it, even if you know God has everything under control – it still hurts. Learn how to deal with rejection as a Christian and find God's purpose in it.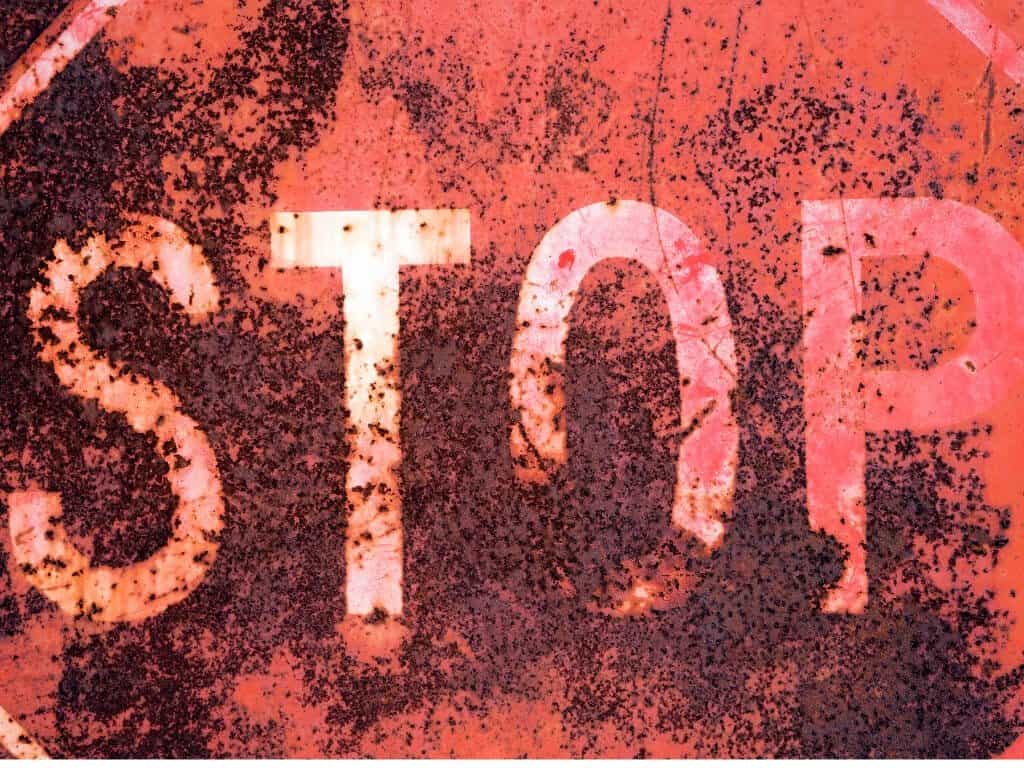 This has been a difficult year for my husband. He lost a job. He tried out for many new positions, most leading to dead ends.
"It's not the right time", "We want to go a different direction", "We aren't in a position to make a decision right now" – these are all faith-testers. He has passed each one with faith that the Lord will provide.
My husband has a Master's degree, yet he is willing to deliver pizzas to pay the bills. And not just willing – enthusiastic! He delivers each box with a smile. He has endured painful situations as a leader, yet he still has the courage and desire to continue leading, no matter the cost.
We don't know where the road is headed, but thanks be to God that my husband is trusting Christ to lead us in the right direction.
UPDATE 1/30/19: We are happily settled at a wonderful congregation now. Just what we needed – God had it all figured out!
Here's an excerpt from a poem written by my husband years ago. May it be an encouragement to anyone currently dealing with rejection.
Direction Through Rejection

Rejection is tough – it turns your road from smooth to rough

It makes you do a 180 – turning your life all crazy

It can be hard, and your life may seem scarred

But that is the way of rejection

It turns you in a different direction

It may not have been what you wanted

But if rejection didn't happen, then your path would be disrupted

For God works in mysterious ways

You will have your good and bad days

But it's a part of God's plan

And even if you don't understand

God still sent the Son of Man

So don't rethink your steps just because you can

There is a reason everything happens to you

God gives trials to perfect, establish, strengthen, and settle you

So when rejection comes, try to find the good in it

Just trust me, it's there – even if you can't see it

– Richard Harp
May we learn how to deal with rejection by trusting God's plan. Rejection is simply God pointing us in the right direction!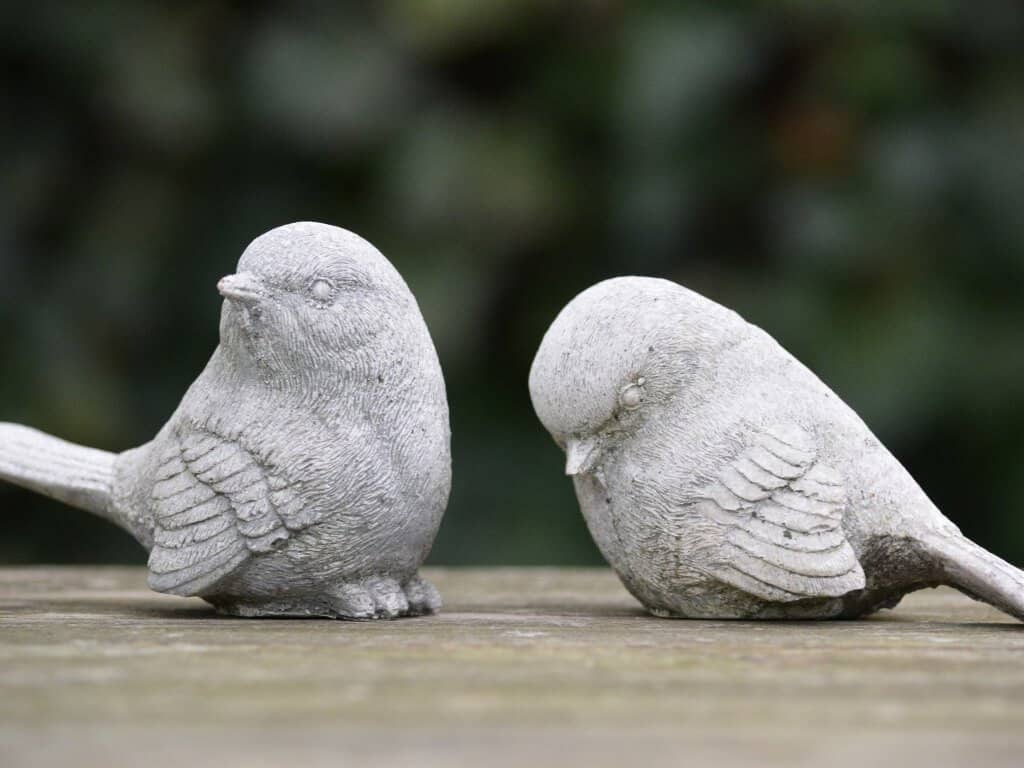 Types of rejection
The rejection you are dealing with may be totally different than being passed over for jobs. Yours might be more personal, like:
Social rejection – You might have a hard time making friends or feeling included in the social setting where you live and work. It's typical for you to feel lonely, like an outsider.
Love rejection – Maybe your feelings of admiration and devotion are not reciprocated. This could be a form of romantic rejection, or perhaps (even more difficult) with family. For whatever reason, the person(s) you choose to love are not showing that love in return.
Many times, the cause for rejection is unknown. But sometimes, its actually a sign of insecurity of the person doing the rejecting. Perhaps it makes them feel powerful or in control. Or maybe, you simply weren't meant to be in a relationship with that person or group.
Dealing with Rejection as a Christian
As Christians, we are better equipped to deal with the disappointment of rejection because we know the One who will never reject us. Here's how to deal with rejection as a Christian.
1. Acknowledge God's Love for You
God's love for you is constant, and you can rest assured that you'll never be rejected with Him. Deuteronomy 31:8 says, "It is the Lord who goes before you. He will be with you; he will not leave you or forsake you. Do not fear or be dismayed."
Related post: How to Trust in the Lord with All Your Heart, Step-by-Step
2. Surrender the situation to Him
It may be unbearably hard, but when you express your feelings of rejection to God in prayer, you may be able to see things from a different perspective. Maybe that opportunity, friendship, or relationship wasn't ultimately the best thing for you. Regardless, God will give you the strength to overcome when you rely on Him!
Related post: The Ultimate Guide to Prayer Journaling
3. Be diligent in prayer and Bible study
The best thing you can do in a situation where you feel disappointed and rejected is to focus on God. When your mind is set on things above, you can cope with life's hardships knowing you're never alone.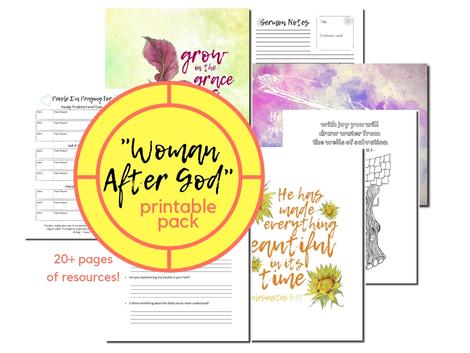 The "Woman After God" printable pack will help you do just that!
It includes the "What Should I Study?" guide, which holds your hand teaches you exactly how to create a study plan based on your questions, along with a real-life study example so you can watch the process unfold step-by-step. It also includes prayer resources that will spark your communication with God and keep your dialogue going throughout the day.
If you need to laser-focus on God, this printable pack will absolutely help!
4. Connect with a local church family
When you're feeling rejected, you need other people more than ever. No one should have to face this feeling alone!
If you haven't already, find a church family to reach out to for support. Sign up for a free online Bible study, which will point you to a Bible-based church family in your area.
Scriptures on Overcoming Rejection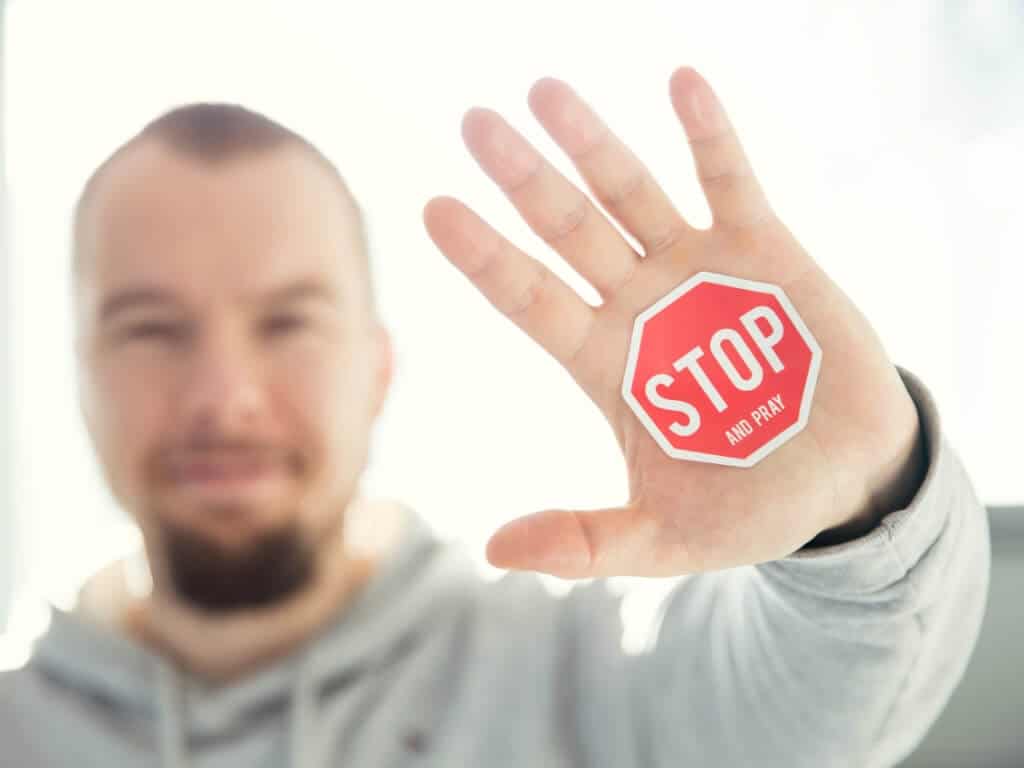 Thankfully, the Bible has a lot to say about the topic of rejection! God knows our human need for reassurance. Be encouraged as you read these words and realize: God always has your back.
"For my father and my mother have forsaken me, but the Lord will take me in." (Psalm 47:10)
"A man of many companions may come to ruin, but there is a friend who sticks closer than a brother." (Proverbs 18:24)
"Let us then with confidence draw near to the throne of grace, that we may receive mercy and find grace to help in time of need." (Hebrews 4:16
"And we know that for those who love God all things work together for good, for those who are called according to his purpose." (Romans 8:28)
"See what kind of love the Father has given to us, that we should be called children of God; and so we are. " (1 John 3:1)
"Fear not, for I am with you; be not dismayed, for I am your God; I will strengthen you, I will help you, I will uphold you with my righteous right hand." (Isaiah 41:10)
"So we can confidently say, "The Lord is my helper; I will not fear; what can man do to me?" (Hebrews 13:6)
"What then shall we say to these things? If God is for us, who can be against us? He who did not spare his own Son but gave him up for us all, how will he not also with him graciously give us all things?" (Romans 8:31-32)
"I have said these things to you, that in me you may have peace. In the world you will have tribulation. But take heart; I have overcome the world." (John 16:33)
"Cast your burden on the Lord, and he will sustain you; he will never permit the righteous to be moved." (Psalm 55:22)
What's your experience with rejection? How did God turn it into something good?
With Joy,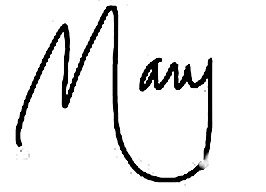 PIN IT!