Mom does so much for the whole family, it's time to spoil and pamper her today! These 45 DIY Mother's Day gifts are extra special and memorable. You'll find only the best hand-picked, hand-made gift ideas for mom. You're guaranteed to find a keepsake or something useful she will love!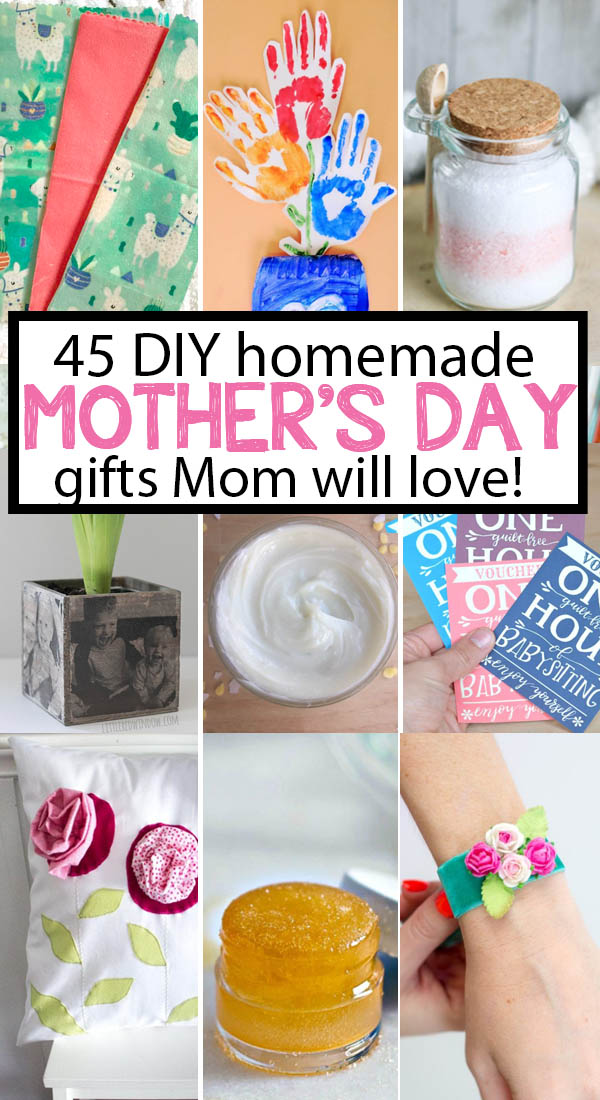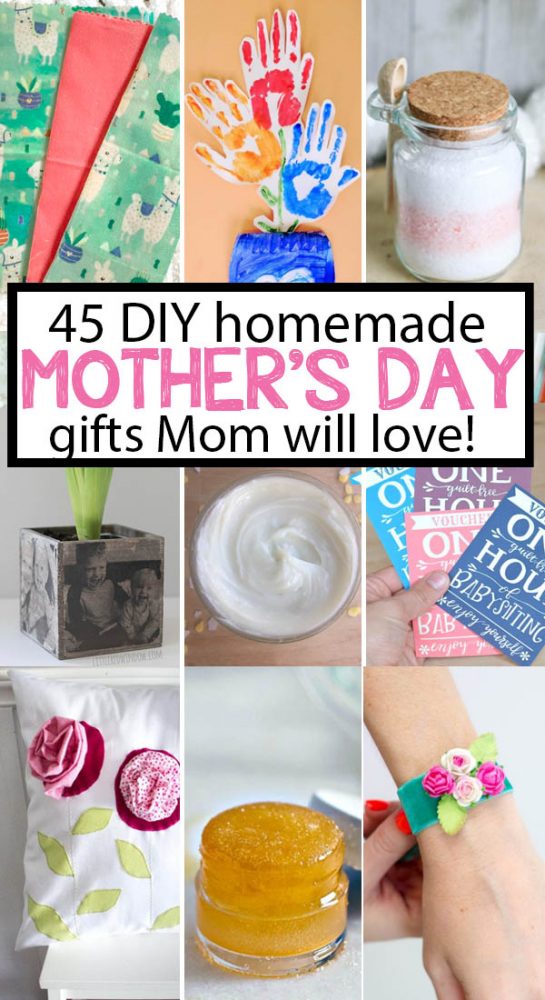 Why make DIY or Homemade Gifts for Mother's Day?
Mother's Day gift ideas can sometimes be tricky. She spends all day every day giving, serving, and loving her family. We want to give her something special, and sometimes it feels impossible to give something appropriate that truly expresses how we feel about her.
That's why DIY and homemade gift ideas are perfect for Mother's Day. They are able to capture the essence of mom's special-ness since they are so thoughtful and unique.
Plus, every mom loves a good keepsake or homemade gift directly from their kids that they can't get anywhere else.
For example, one of my favorite Mother's Day gifts is a hand-decorated tea towel my son made for me. He drew a picture of my favorite flower that we planted in the garden together. It was so special to me, I had it framed.
The BEST Handmade & DIY Mother's Day Gifts
Because of how much moms love homemade gifts, I decided to round up the absolute BEST do-it-yourself gift ideas for Mother's Day. Each of these ideas is unique, fun, pretty, and most of them are very easy to make.
These ideas are perfect for all the dads and kids who feel stumped, or for moms who want to find something cute and memorable for Grandma. Or, if you're a mom, SHARE to remind all the people in your life so they won't forget this special day!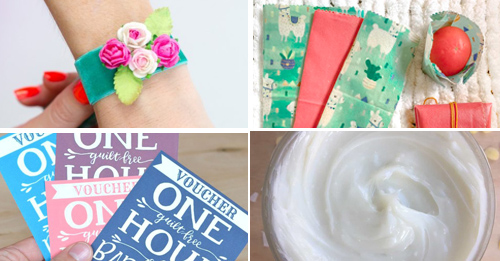 There are FIVE gift lists below, for whatever mom loves most: Artwork & Keepsakes, Bath & Spa, Home & Garden, Fashion & Beauty, or Foodie & Kitchen
If you aren't ready to DIY-it this year, here are some cute store-bought items mom is sure to love!
Mom T-Shirt
I love this Mama Bear t-shirt… your mom will too!
And… I'm definitely going to have to get this "Support Wildlife, Raise Boys" shirt for myself.

Bend Soap Company Goat Milk Soap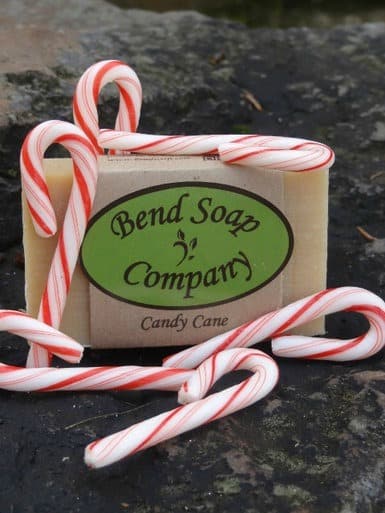 This might be my favorite discovery of the year, no joke. This soap… I have no words to express my love. It's perfect for face, body, even hair if you have soft water. It moisturizes and cleans leaving an indescribable softness.
Even better, it has the most natural and pure ingredients. From their website: "Every bar of our goat milk soap is handcrafted from just 4 main ingredients: raw goat's milk from our very own goats, coconut oil, olive oil, and palm oil."
It comes in loads of yummy scents – my favorites are the Essential Oil Soaps. So far, the Tangerine Spice is my favorite.
Massage or Spa Day
Please, get mom a massage. Just do it. This was my mother's day gift last year – BEST. GIFT. EVER.
Or, any type of spa treatment is perfect – manicure, pedicure, etc. If your the home-spa type, mothers and daughters can even do this fun at-home, all natural spa day routine together!
Himalayan Salt Lamp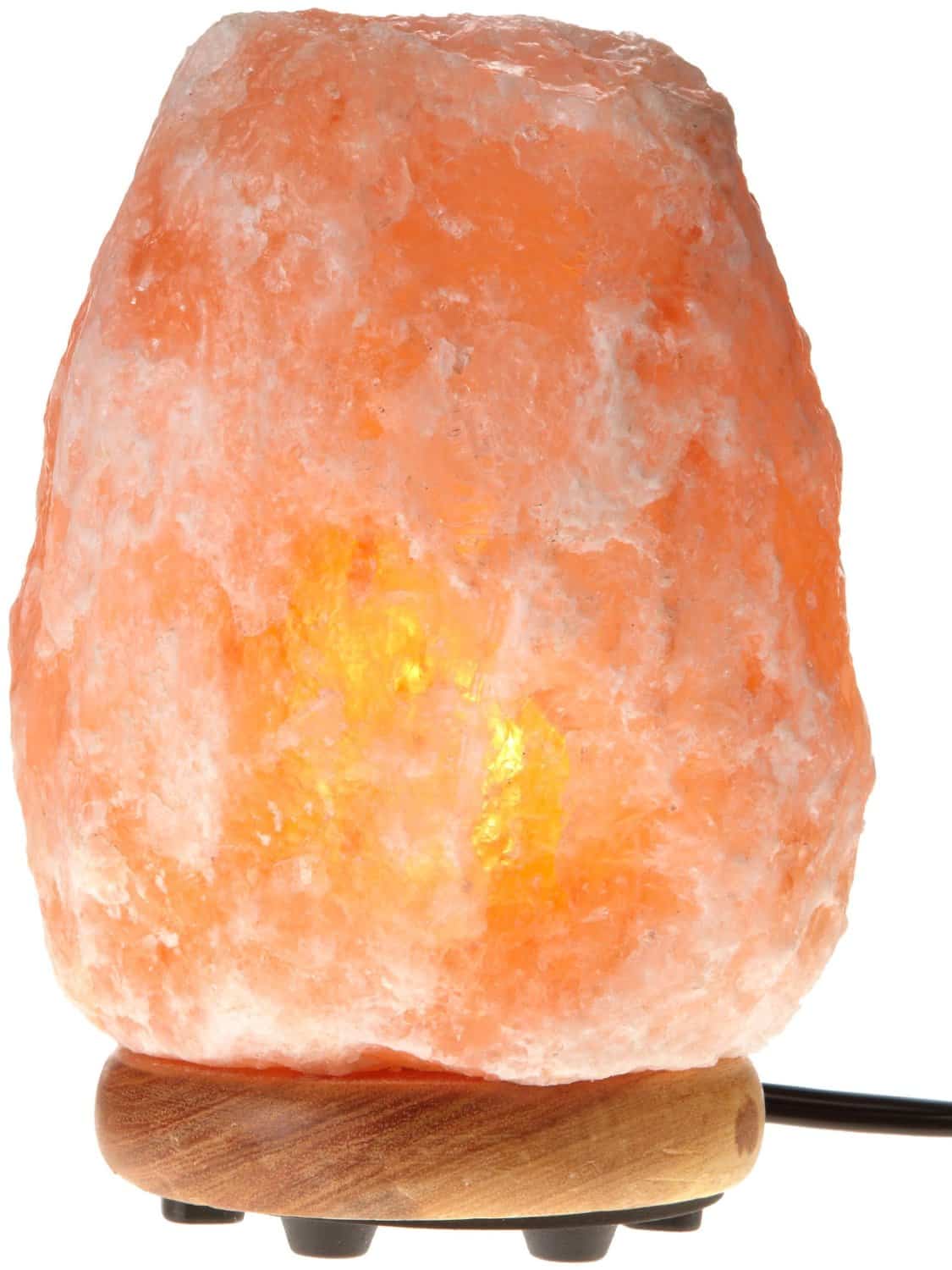 I love my himalayan salt lamp, it makes me feel so cozy on my bedside table. Not only are they beautiful, but himalayan salt lamps help to clean the air and give off negative ions, which helps to improve mood. Read this article by Wellness Mama to find out more. Get your lamp here!
Remember, with Amazon Prime, you get free 2 day shipping, which is perfect if you're a last-minute shopper. You can also get Amazon Prime free for the first month.
Get mom any one of these gifts, and she'll be thrilled. Moms – what's the best gift you've ever received?
With Joy,

PIN IT!