Do you struggle through Sundays with little ones and feel like you can't focus on worship? Try these easy tips to teach kids to behave in church and ideas for keeping them quiet so you can enjoy worshipping God with a full heart!
Plus, read to the bottom of the post to download and print your FREE Kids sermon activity sheets!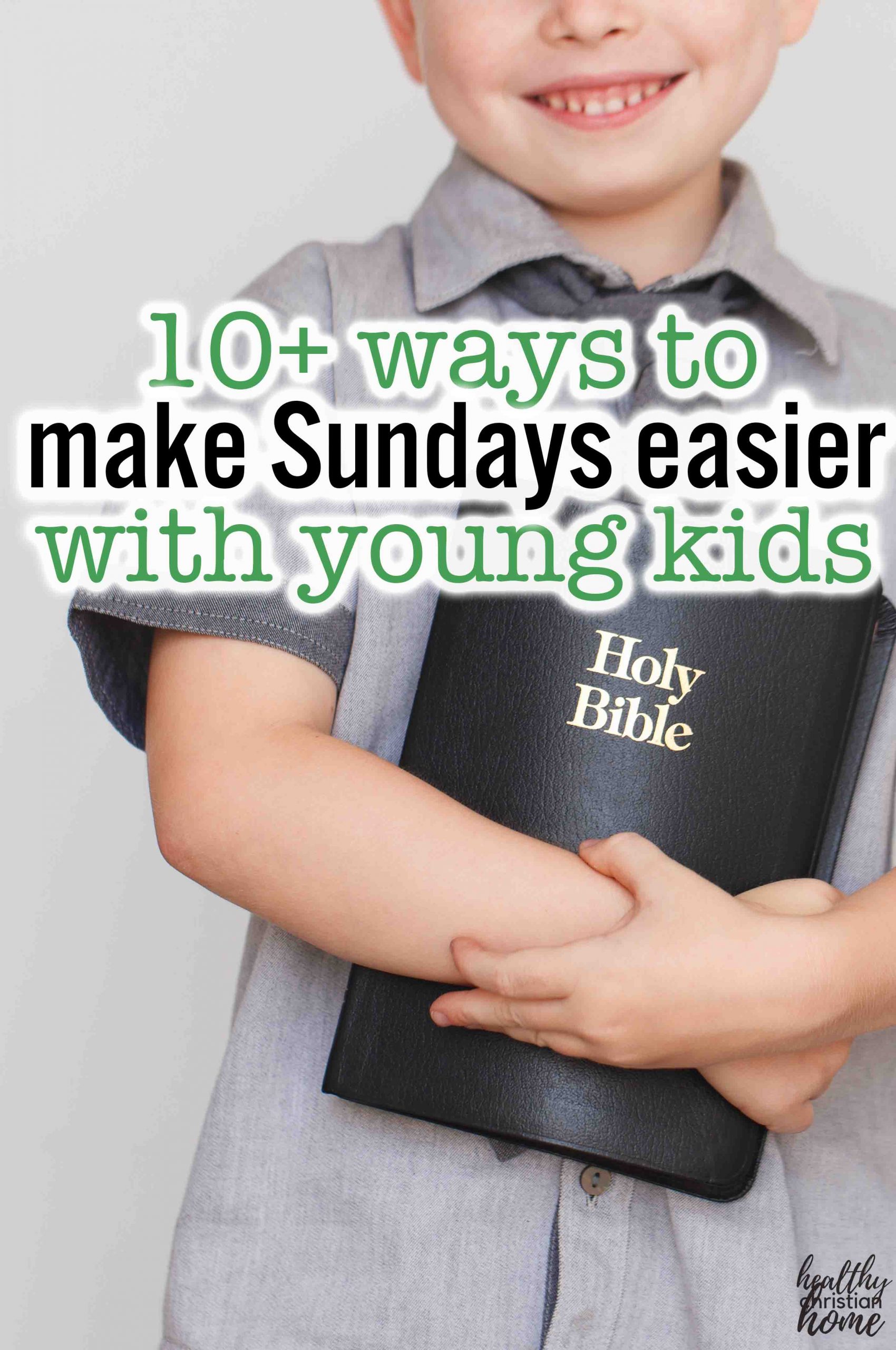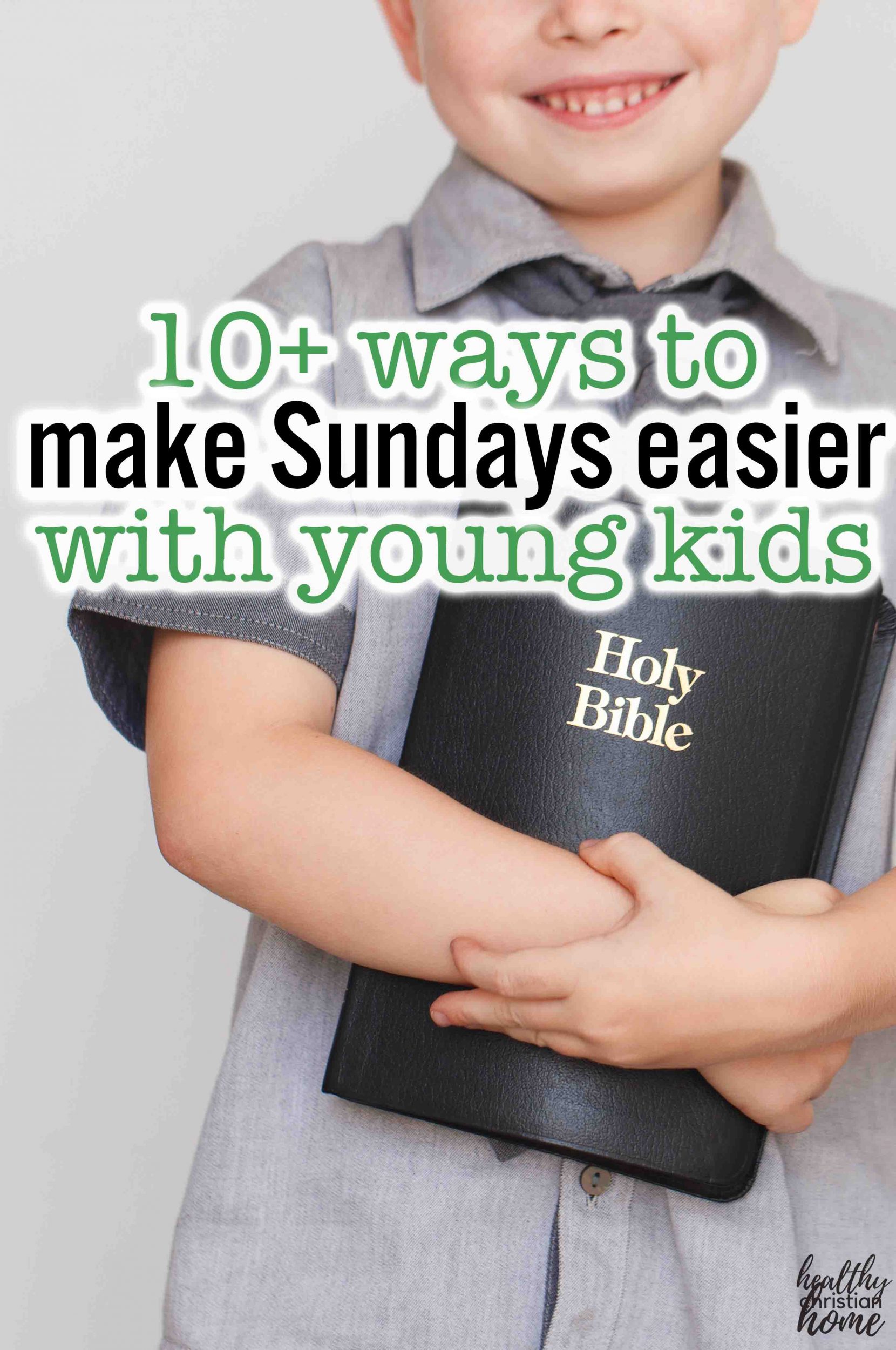 When (I thought) I didn't enjoy Sundays…. 🙁
For a while, Satan got me duped into thinking I didn't like Sundays. Oh, the guilt!
"Mary, WHY are you dreading Sunday? You're a terrible Christian!" I lied to myself.
Then one day, I figured out why Sundays were so stressful for me.
My husband is a minister, and while I enjoy the many blessings of this role, it is definitely a challenge not having much help on Sundays with my little ones.
Getting ready, taking them to Bible class (and sometimes teaching myself), learning how to teach a toddler to sit still/be quiet in church, providing snacks and potty breaks, keeping eyes on them at all times so there's no running in the building…. it's mostly all on me!
Plus, none of our family lives nearby, so I'm usually going it alone trying to keep my little ones in check and still somehow glean something from the worship service to carry me through the week. It's tough!
Even if you have someone helping you out during services, keeping kids happy and quiet at worship is difficult, not to mention the "getting ready" circus.
When I realized all the stress of corralling my baby and toddler was weighing on me, I started implementing the ideas below to reclaim my Sundays – several of which I credit my mom with. What a difference it made!
I now feel like I can enjoy church services and the Lord's day – without the stress and without the guilt!
I hope some of these tips help your family make worship less stressful with kids.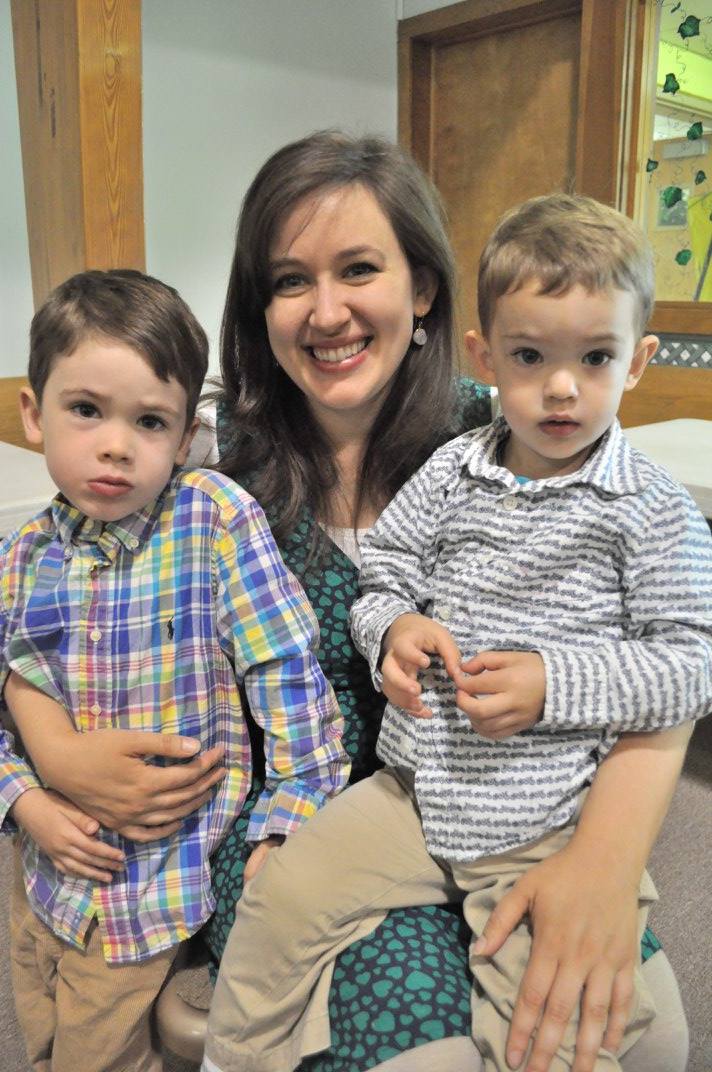 11 Simple Tips for Helping Kids Behave in Church & Smoother Sundays
Most of these ideas apply to the actual worship service, and some of these involve preparation at home so your day goes more smoothly. We all need more of that!
1. Iron + lay out clothes the night before.
This only takes a few minutes, but it really gives me peace of mind knowing everything is ready for the kids (and grown-ups)! This eliminates the last minute frenzy of trying to find the right shoes to match the dress, etc.
Side note: dressing your child in comfortable clothes will also help them be less wiggly and itchy! Kid's dressy church clothes are adorable, but you can take photos in the bow tie and vest and then let them be more comfy for worship.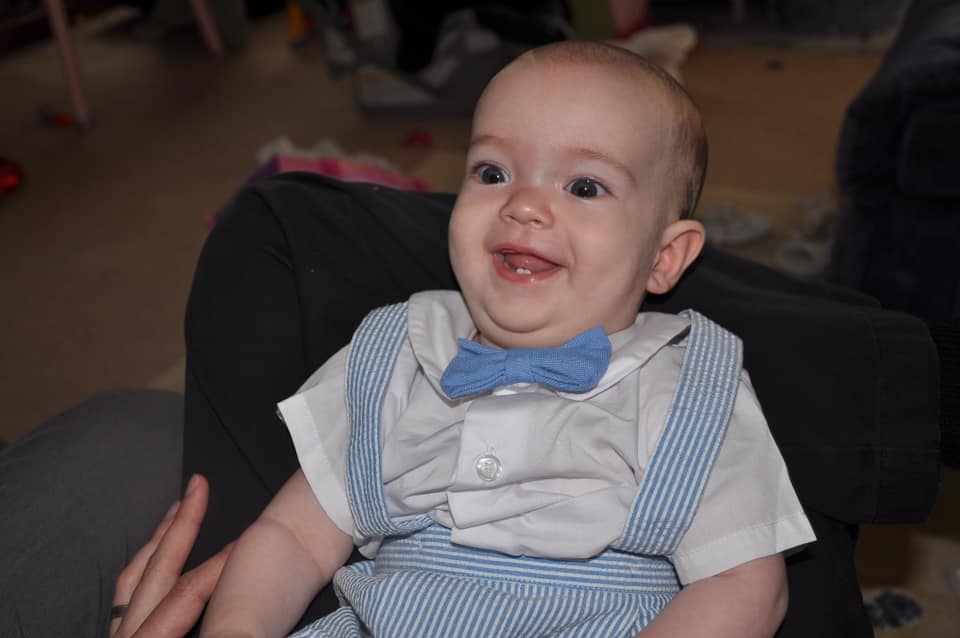 2. Make sure you have all the necessities (diapers, cups, etc.) ready the night before.
If you bring a snack, choose something with minimal mess (like raisins or puffs). No one wants to be on their hands and knees picking up crumbs after services.
3. Take a moment to plan Sunday's meals.
Decide what you will fix for breakfast, and do meal prep for lunch the day before if you are eating at home. Sundays are also a great day to eat out – one less chore on your to-do list!
In our family, we really enjoy reserving leftovers for Sundays. I always cook big on Saturdays so I don't have to worry about cooking on Sunday and we can just reheat leftovers and relax.
4. Pack a special "church bag" with activities your kids only get to do on Sundays.
Keeping a special "church bag" filled with things your child only gets on Sundays can help keep them quiet and happy. At one congregation we attended, they had "toddler totes" on hooks in the lobby filled with stickers, books, and quiet toys for kids. This was such a blessing!
After services, you just hung the toddler tote back up for someone else to use the next time. They changed out the items on a regular basis so the kids wouldn't get bored, and it was great not having to lug a huge bag around every week.
But if your congregation doesn't have this, it's easy enough to create your own. Consider leaving it in a special place in the building or the car so you don't forget it! Check out this post from Pulling Curls for more ideas on church quiet bags.
I've also added a list of suggested items at the bottom of this post.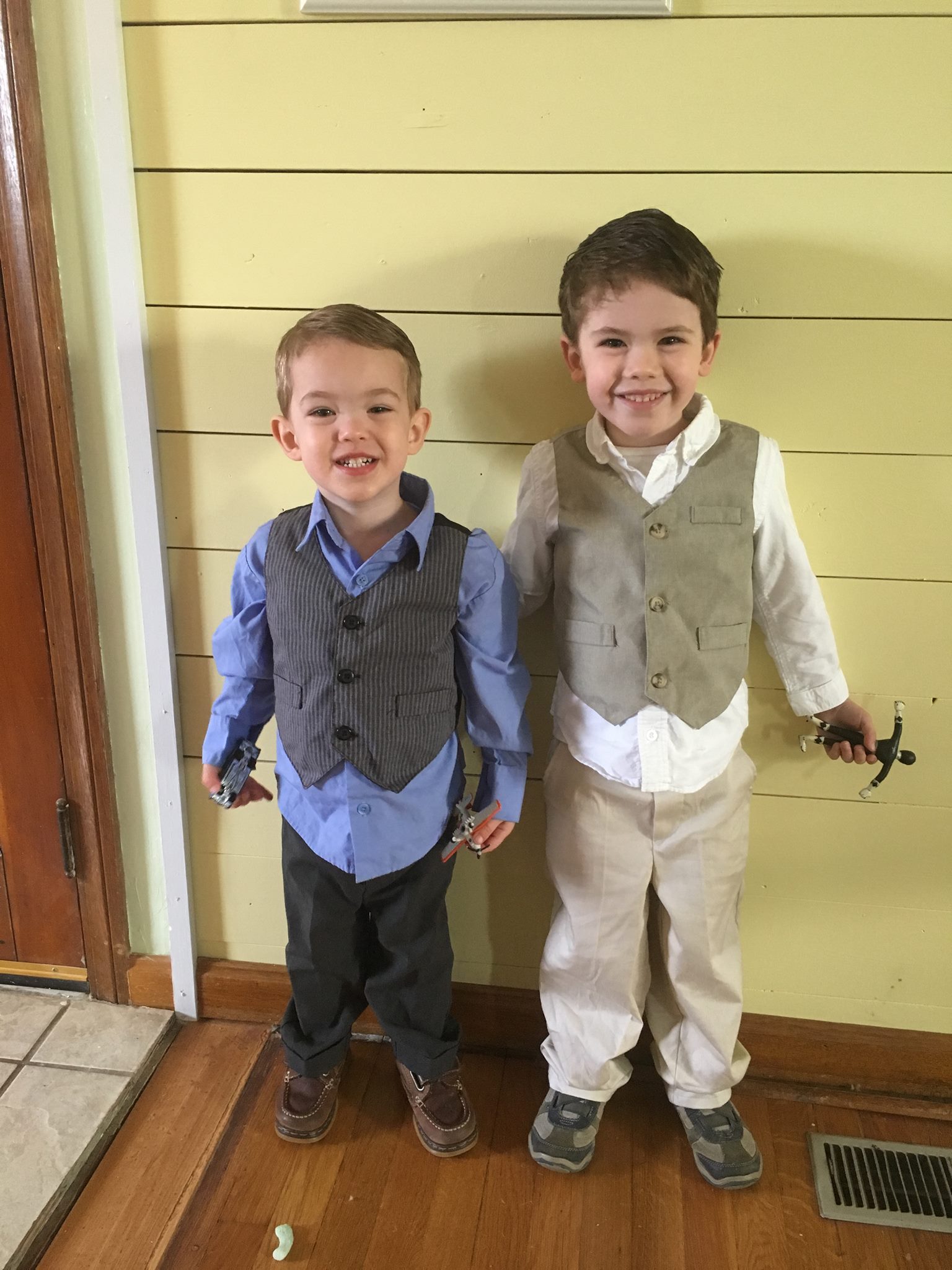 5. Engage them in creative ways to worship with you
There are ways to get kids to listen in church, you just have to be creative! Here are some fun ideas. (Remember to grab your free activity sheets at the bottom of this post.)
Word hunt – One reader remembers her mom picking a special word for her to "hunt" during each church service. Her mom brought snack crackers, and every time the word was said, she got to eat a cracker. This was great training in learning to listen. As she got older, she changed the cracker reward to keeping track of words with tally marks.
Keep tally – Another reader also remembers keeping track of special words with tally marks, and even got into a competition with some of the older members who did the same! They would compare tally marks after services to see who counted the most.
Drawing fun – One mom rolls out a large sheet of paper on the pew and has her kids draw whatever they hear during the service (a kids form of taking notes).
Bring their own Bible – Making sure your child has his/her own Bible is not only a great training tool, it makes them feel a part of the worship services. Once they start learning to read, they can make a game of looking up the passages the preacher is talking about.
Explain what you're doing – Another simple way to engage kids is to whisper to them during the acts of worship about what we are doing and why we are doing it and using it as a teaching opportunity.
Let them give – From the earliest age, kids can put money in the collection plate. They love doing this! Although, sometimes my kids add a real flourish by letting their coins down with a loud 'clink.' Sigh. But at least they feel involved. As they get older and earn a bit of allowance money, they should learn to give part of it back to God.
Discuss afterwards – Also, as your kids get older, ask questions after church services to see if they remember songs that were sung, topics discussed, etc.
6. Make the Lord's Supper a special time.
My husband is really good about taking the kids on his knee and whispering to them during the Lords Supper about its significance, telling them about Jesus. It's so precious!
My 2 year old loves to take the empty cup and drink from it after I'm done. Even little ones benefit from meditating on Jesus' sacrifice during this special time.
We always try, if at all possible, to avoid leaving the auditorium during this part of the worship service. By making sure all potty breaks and feedings are attended to before this, we can all take this time to reflect on what Jesus has done for us.
7. Find the seat that works for you.
Many families with young children prefer to sit near the back of the auditorium so they can make a quick exit if necessary.
Our family sits near the front but on a side aisle, that way if we need to leave it's less distracting to others.
One mom said she actually loves sitting near the front with her little ones, because there are less people to distract them and they can easily stay focused on what's going on in the pulpit.
8. Use the church nursery.
Wondering what to do when your child will not sit still during worship, no matter how hard you try? Sometimes, your child may just be having a bad day or going through a rough phase.
If your child needs a break, realize it's okay! It's tough for little ones to sit still for more than 15-30 minutes at a time, especially if they are tired, cranky, teething, or just have too many wiggles to get out.
At one of the places we attended, we were blessed to have a nursery with child care. It was GREAT!
While I don't want to overuse this convenience because I want my kids to learn to sit still, there were certain days where I needed this relief.
If your congregation doesn't provide child care and you're having a rough time with your little ones, excuse yourself to the nursery! No guilt. Having said that, it's also important to…
9. Practice sitting still at home.
If you're wondering, "How do I teach my child to sit at church?" You are not alone.
This is something I really needed to work on with my kids! If you are able to spend some extra time training kids to sit still for longer periods, life will be much easier.
Start with a few minutes and gradually increase it. With our kids, we've been trying to use our nightly family devotionals as training opportunities. The Domestic Fringe has some great wisdom about teaching kids to sit still at home.
Singing worship songs with them often as you go about your day will also help them learn the songs so they can participate.
10. Enlist help.
When I knew my husband was going to be preaching or leading singing, I often made sure I had someone to sit with for backup. I asked an older lady in the congregation to be their "adopted granny," and she would entertain my oldest son if I needed to take the baby out.
For a short time, were also blessed to have an aunt, uncle, and cousins to sit with during most services. If you are blessed to have family worshipping with you, be sure to take advantage of it!
11. Take a nap.
Sometimes, Sundays are just exhausting, no matter how much you plan ahead and give your best effort. Whether our Sundays are tiring or relaxing, we always make time to rest in the afternoons.
Our boys know that this is mandatory in our house. Even the older kids know they have to be quiet and lay down to read or whatever so mom and dad can rest. Try to get your whole family into the routine of taking a Sunday afternoon siesta.
Although Sundays with kids can be stressful, there is nothing more important to their spiritual development than putting God first and exploring His word.
Implementing these steps and having your day planned out should alleviate that Sunday stress so you can enjoy church services and concentrate better, too!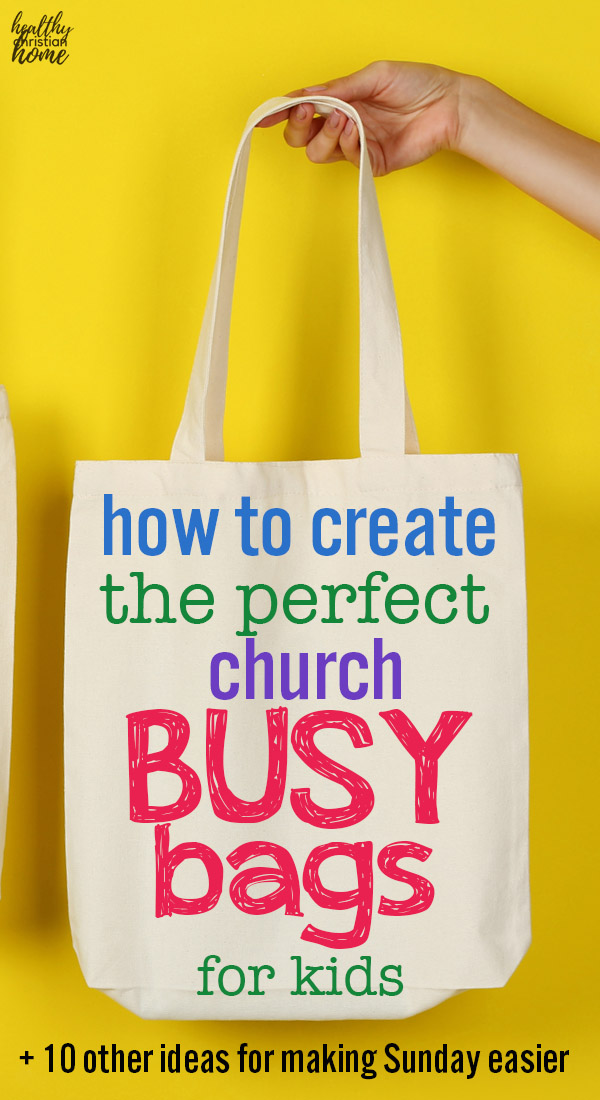 Quiet toys for church suggestions
The items linked below all make the perfect additions to your busy bags for church! I hope your little one enjoys these quiet activities for toddlers during church so you can focus on worship.
Soft quiet activity books for toddlers
Crayons & small notebook – always a favorite.
Classic Wooly Willy is one of my favorite items from my mom's church bag.
Bible stories reusable sticker pad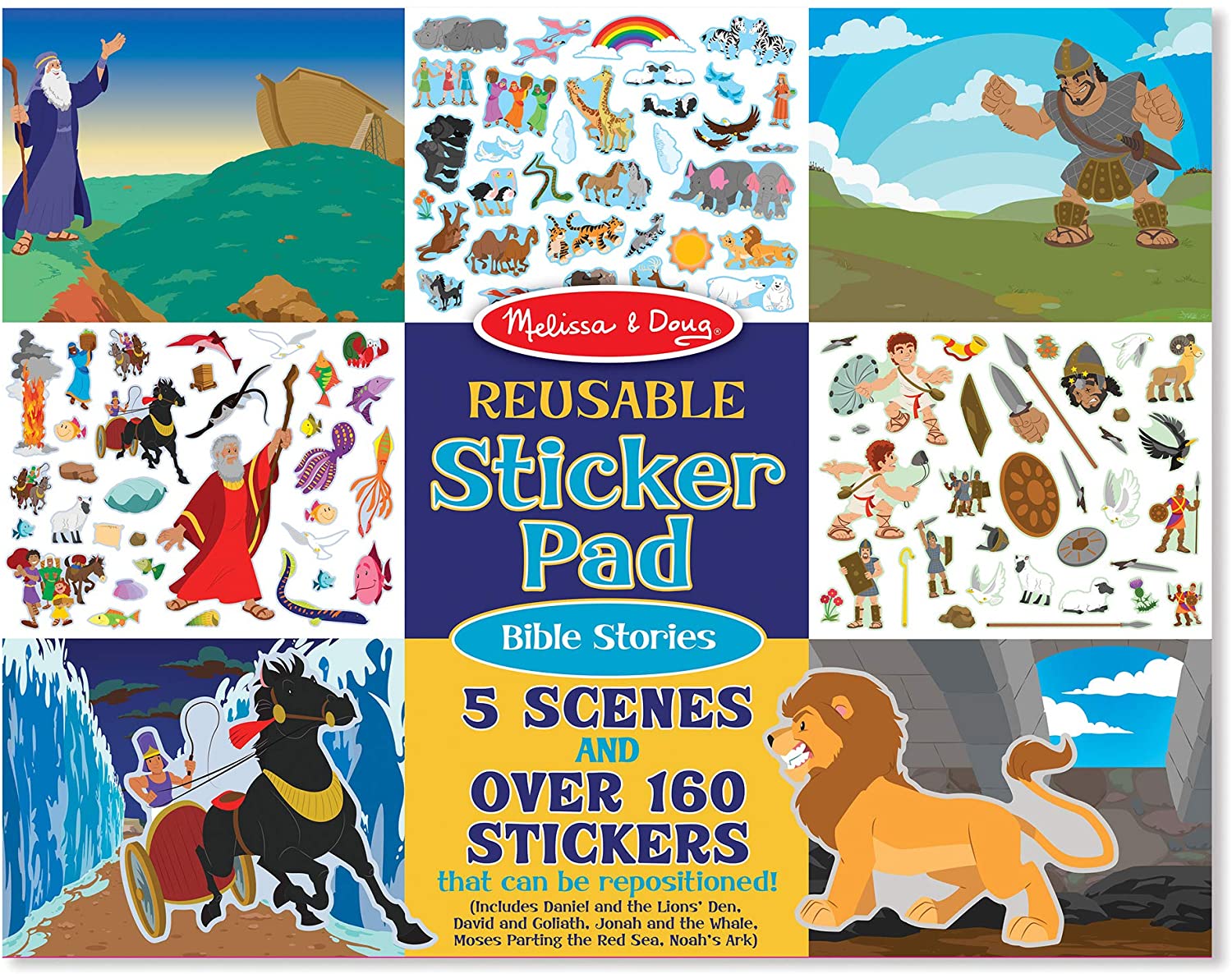 >> Now, don't forget to download your FREE Kids' Sermon Activity Sheets! They're easy to print, feel free to print as many as you like and even provide them in your church lobby for other families to use! I have a separate sheet for little kids and older kids. <<
Younger Kids' Sermon Activity Sheet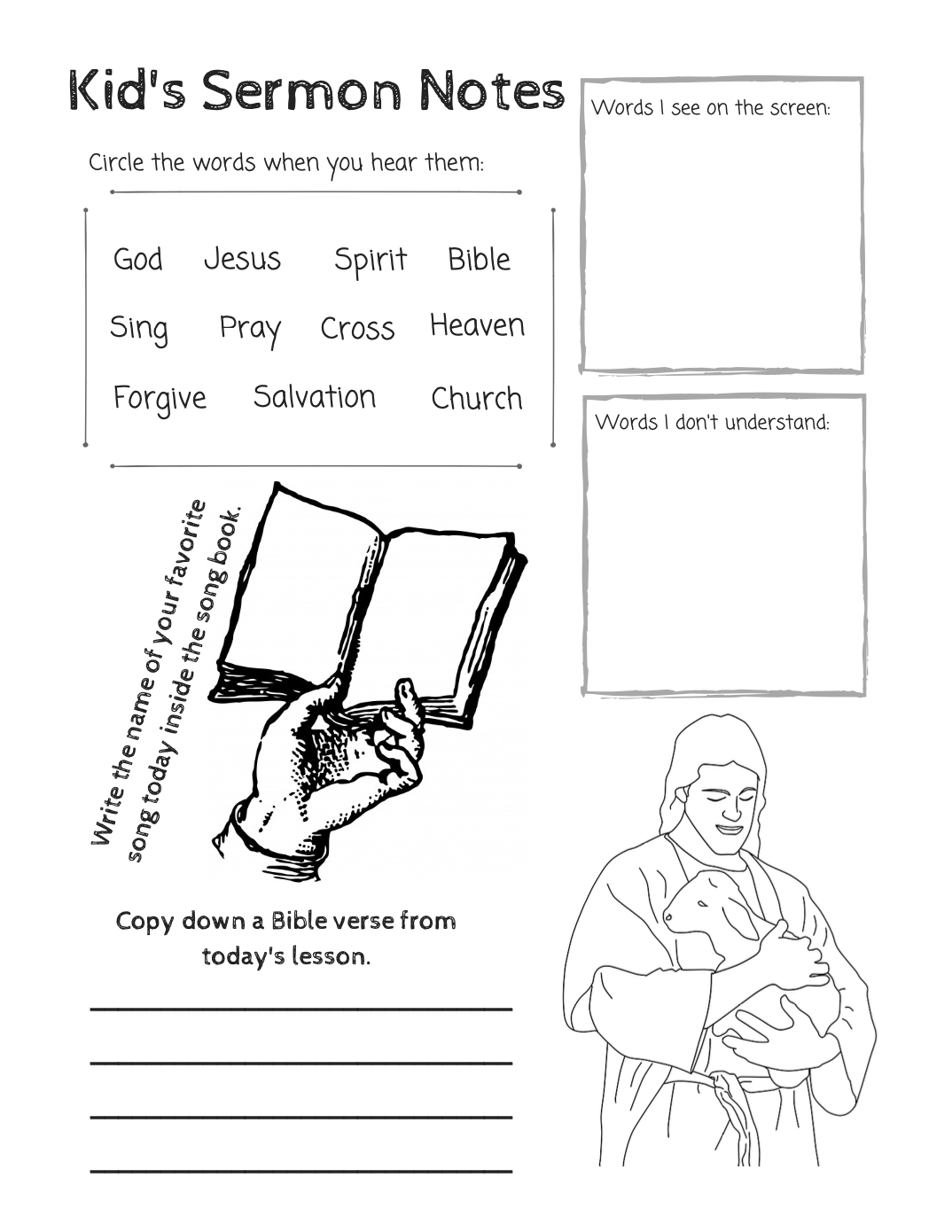 Older Kids' Sermon Activity Sheet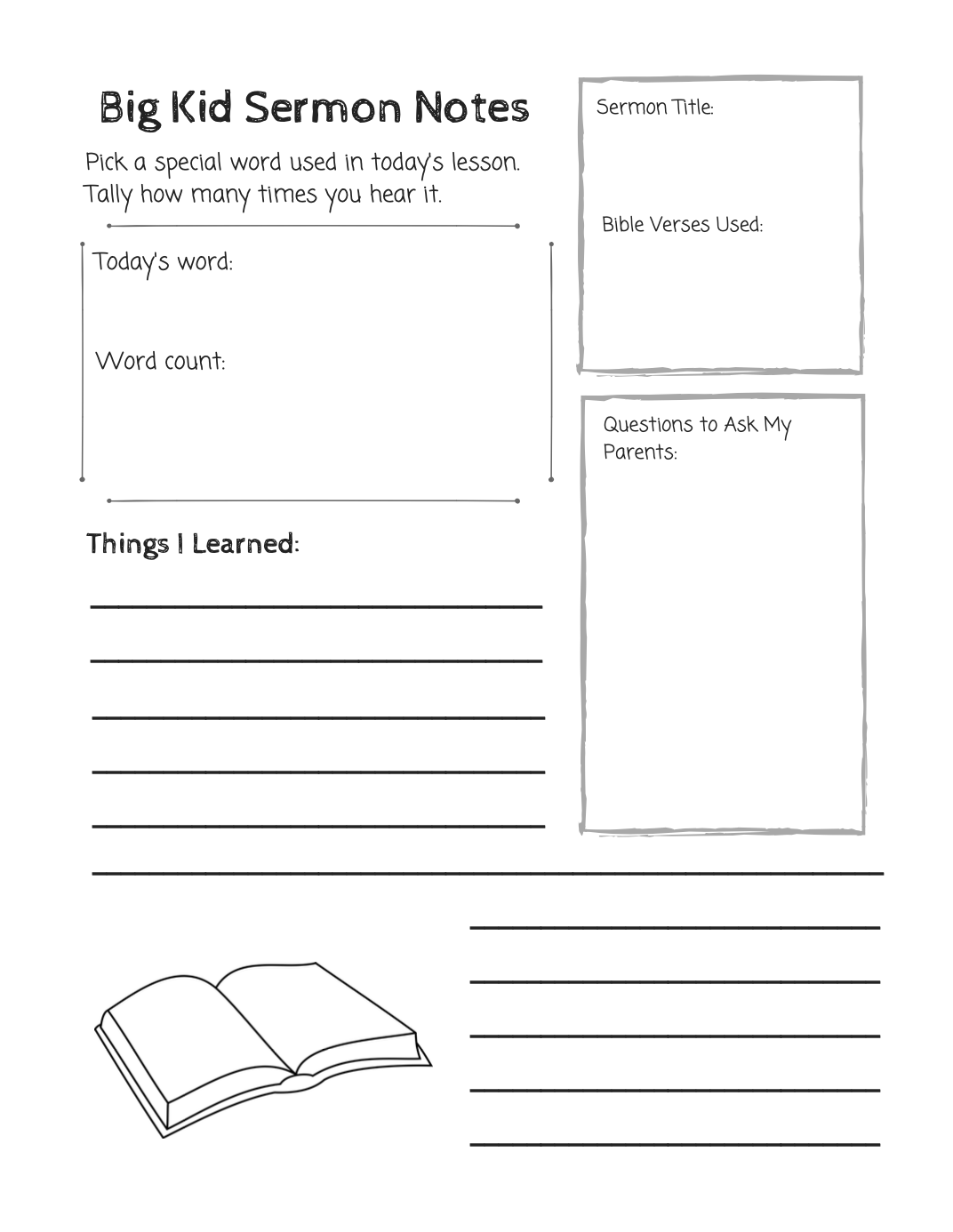 If you enjoy these activity sheets, you'll love the Growing Godly Kids printable pack! It has lots of fun activity sheets for your kids to grow their relationship with God, be kind to brothers and sisters, and more!
Yes! I want my child to grow in God!
What are your best tips for teaching kids to behave in church or for making Sundays easier? How are you training your kids?
PIN IT!