There's really no reason NOT to use homemade natural skincare products, since they are so economical and effective! Here's the perfect beginner's list for stocking an all natural beauty cabinet, with 12 must-have natural skincare basics plus a few other recommendations.
"Mmmmmmm, this smells so good!" used to be my criteria for buying bath products.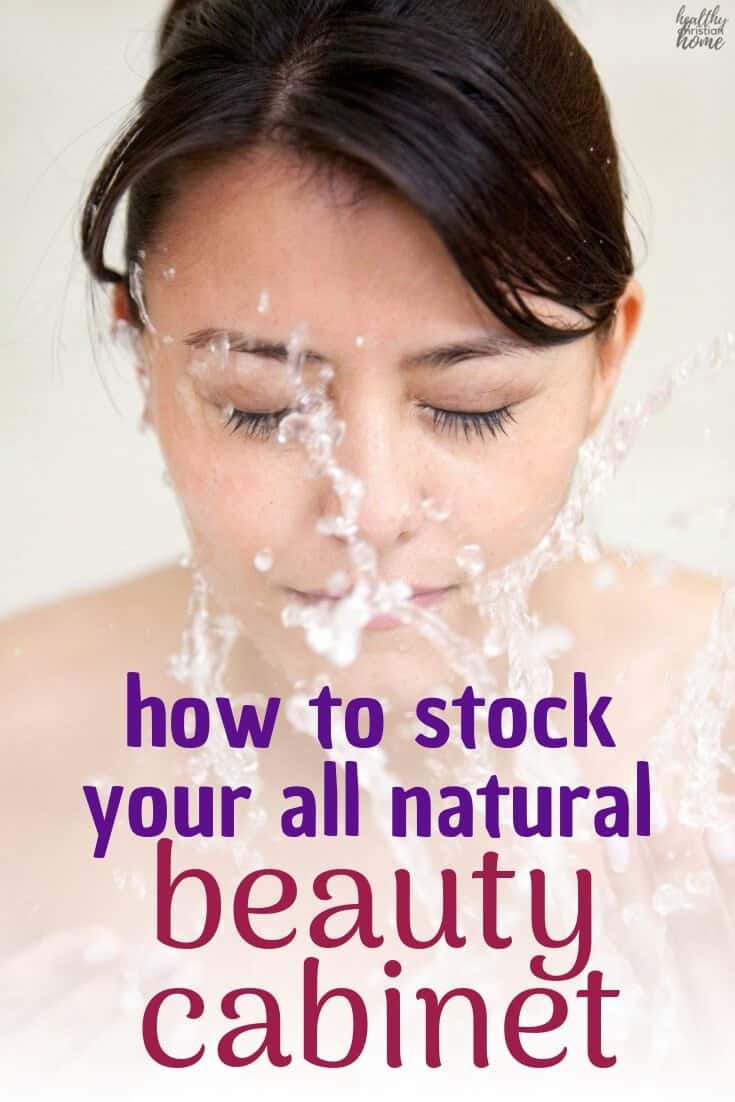 Do you know what's in your hand soap, body wash, or lotion? I didn't used to. I wanted whatever was in a pretty bottle or made me smell nice. Now, after researching the topic, I'd much rather use something that is not laden with chemicals, thankyouverymuch.
"Store-bought skin care products typically contain toxic ingredients and chemical fragrances that are linked to all sorts of issues − from hormonal problems… and infertility to allergies and even cancer."

– Dr. Josh Axe
Have you ever had that moment of total confusion in the aisles of the drugstore, trying to decipher the ingredients list on the back of a product?

You're afraid some of those mysterious-sounding ingredients might be bad for you, but you don't know for sure. So, you just throw the product in your cart, move on, and try not to think about it.
But not to worry! There are lots of ways you can reduce your exposure to toxins by making a few simple switches in your beauty cabinet.
Why you should switch to homemade natural skincare products
1. It's good for your body.
Using natural products puts less burden on your body to filter out all those toxins and ingredients-that-shall-not-be-named. This frees your body up to focus on healing and making all your body systems work better!
2. It's cheaper.
Say what?! Most people think that using all-natural products costs more money. That may be true, if you buy pre-made organic products. But have you thought of making your own?
It may sound daunting, but it's actually super easy and uses surprisingly few ingredients! For the ultimate resource for what to put on your body and for DIY cosmetic recipes, check out one of my favorite blogs Body Unburdened.
3. It makes you feel good.
You'll be so happy knowing your family is using healthy products every day! And I've made it easy with the following list. It includes all the basic products you need to get started with a natural beauty routine.
12 Must-Have Natural Skincare Basics for Your Beauty Routine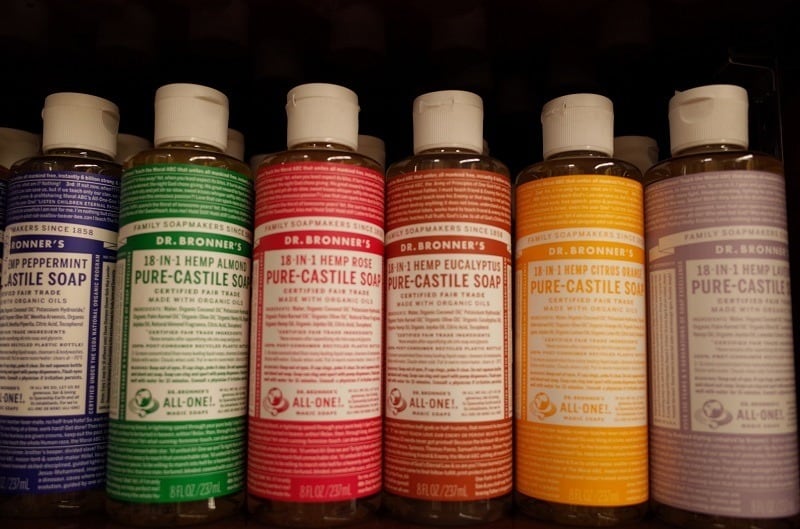 Dr. Bronner's castile soap is seriously amazing. We use it for daily hand wash, body wash, and cleaning. It can even be used to wash fruits and veggies or for shampoo (I use it on my kids)!
It comes in several yummy scents and an unscented baby-mild version. My favorite is the rose scented. Its ingredients include things like organic coconut oil, organic palm kernel oil, organic olive oil, organic jojoba oil… you get the picture 😉
You can recycle an old foaming soap dispenser, or find foaming pumps here.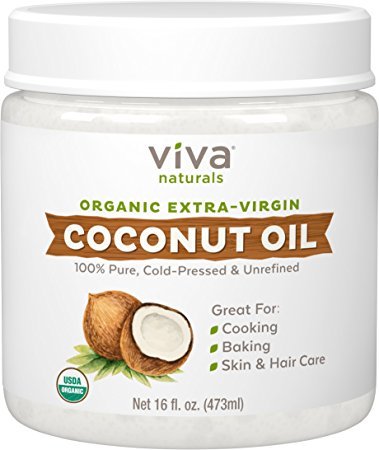 These days, you can get coconut oil just about anywhere! It really is the most versatile item for homemade natural skincare. You can eat it, cook with it, put it in hot drinks, use as a makeup remover, diaper rash cream… I could go on and on! Wellness Mama has a list of 101 uses for this amazing oil.
I also love this video from Holistic Habits. She is one of my favorite YouTube personalities, and in this video she gives some really creative ideas for using coconut oil.
My favorite way to use coconut oil? MOISTURIZE. Use it after showering, shaving, as a massage oil – the possibilities are endless. It has even been suggested that it may help reduce cellulite. Couldn't hurt! It absorbs in so quickly and keeps my skin hydrated and feeling great.
Related post: Epic All-Natural, Home Spa Day Routine
Coconut oil is also great to moisturize the lips! The best kind to use is organic, unrefined coconut oil, like this. Steer clear of using it as a facial moisturizer, though – it can make your skin more prone to breakouts.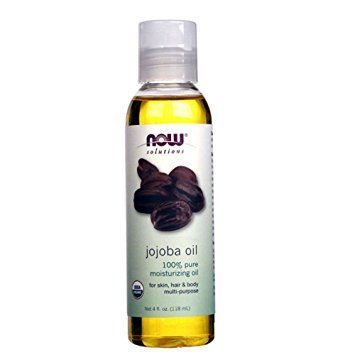 Jojoba oil is a great light oil for face. I also put some on the ends of my hair after showering to avoid frizz.
Since you may not want to use coconut oil on your face, jojoba oil is the perfect alternative! It's a great light oil, full of B vitamins and vitamin E for healing acne and scarring. I love using a few drops at night for a light moisturizer. I also put some on the ends of my hair after showering to avoid frizz.
Jojoba oil is very versatile and can be used in many different face masks and skincare recipes. Try this homemade perfume that uses jojoba oil as the base, or this healing homemade lip balm.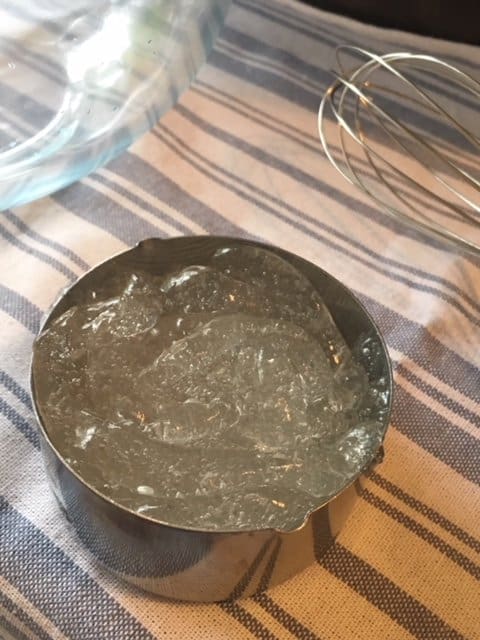 The best way to use aloe vera is straight from the plant. But, I find it much easier to squeeze it out of a tube. I like this brand – it's 99% pure without the mess.
Aloe vera is great for moisturizing the skin. While it is most commonly known for healing burns, it can also be used to heal and prevent blemishes. A super simple face care routine is to wash with goat milk soap, then dry and apply aloe vera gel all over face and neck. Glorious!
My favorite way to use aloe vera gel is in this non-greasy homemade body lotion. It absorbs super quick and only takes 5 minutes to make!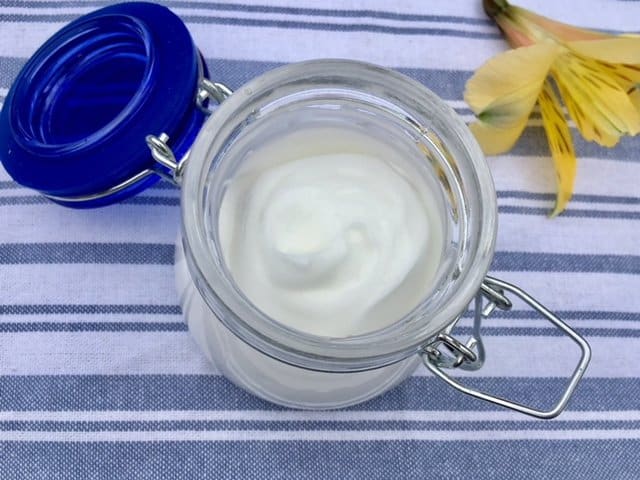 These natural butters are absolute powerhouses of moisture, locking it into the skin and helping repair skin. It is solid and buttery at room temperature, and provides essential fatty acids as well as vitamins (source).
This DIY Magnesium Body Butter is filled with nourishing shea butter for softer skin.
Beeswax is a versatile item to stock in your beauty cabinet because it helps solidify lots of DIY recipes like body butters, lip balms, etc. It also has beneficial properties for the skin and fights against chapping and bacterial infections by sealing in moisture.
It's a key ingredient in my DIY deodorant for sensitive skin (I love this stuff!)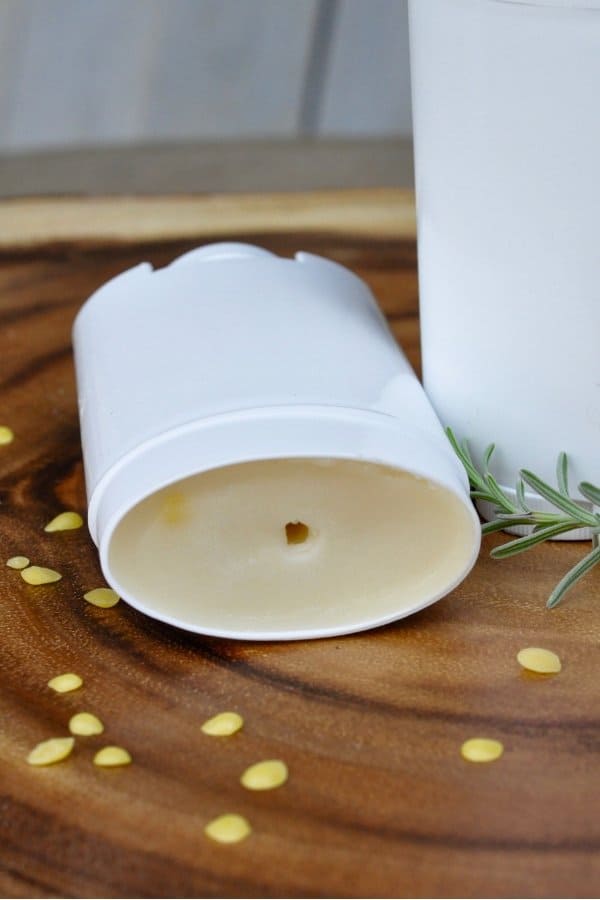 7. Baking soda or Arrowroot powder
A key component in homemade deodorants for absorbing wetness, baking soda and arrowroot are great to have on hand.
You can also add baking soda to your bath for a detox effect. It deodorizes beautifully in my classic homemade deodorant (it's the #1 post on my blog)!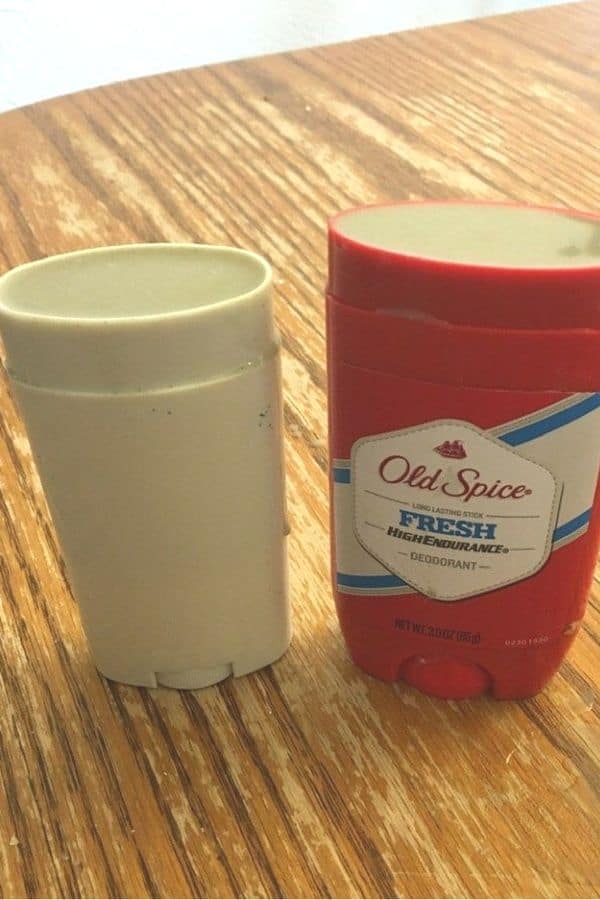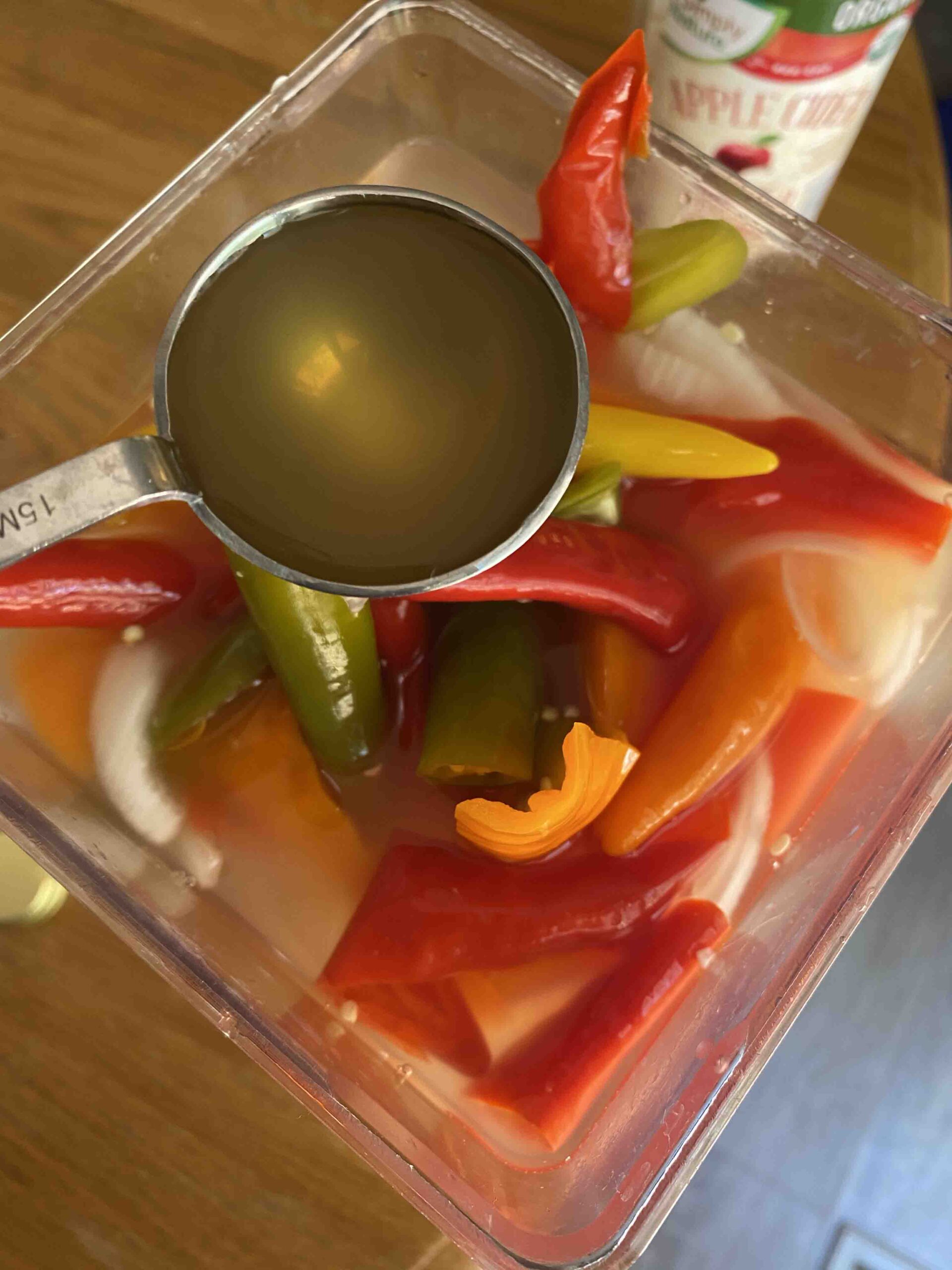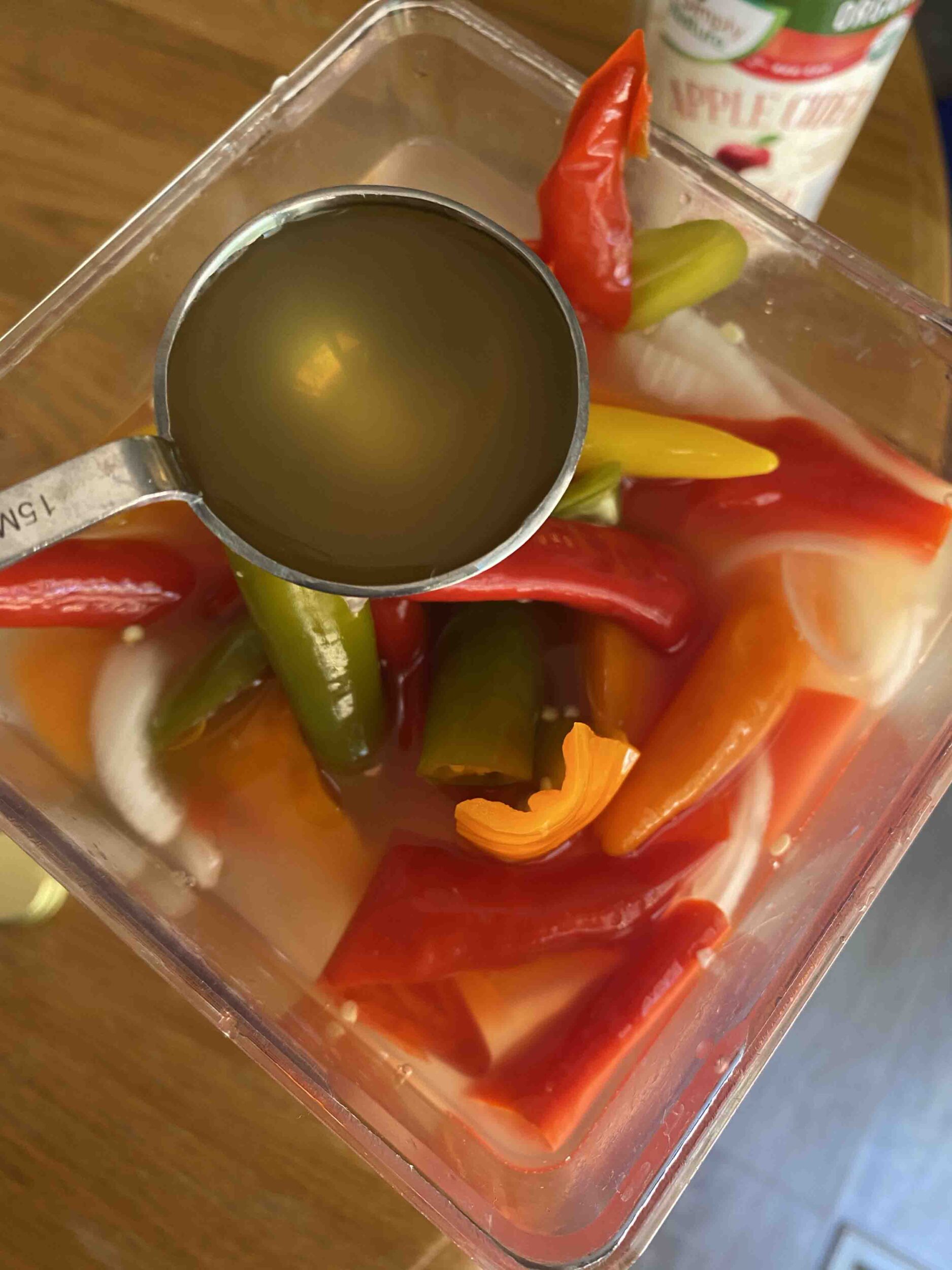 ACV has lots of uses in the kitchen and for cleaning, but did you know it's also great for beauty?
Add it to a warm bath for a gentle detox effect, or dilute and use as a facial toner or hair rinse for shiny hair. Try this Hibiscus Vinegar hair rinse or Herbal Rosemary ACV Rinse!
9. Epsom salts or magnesium flakes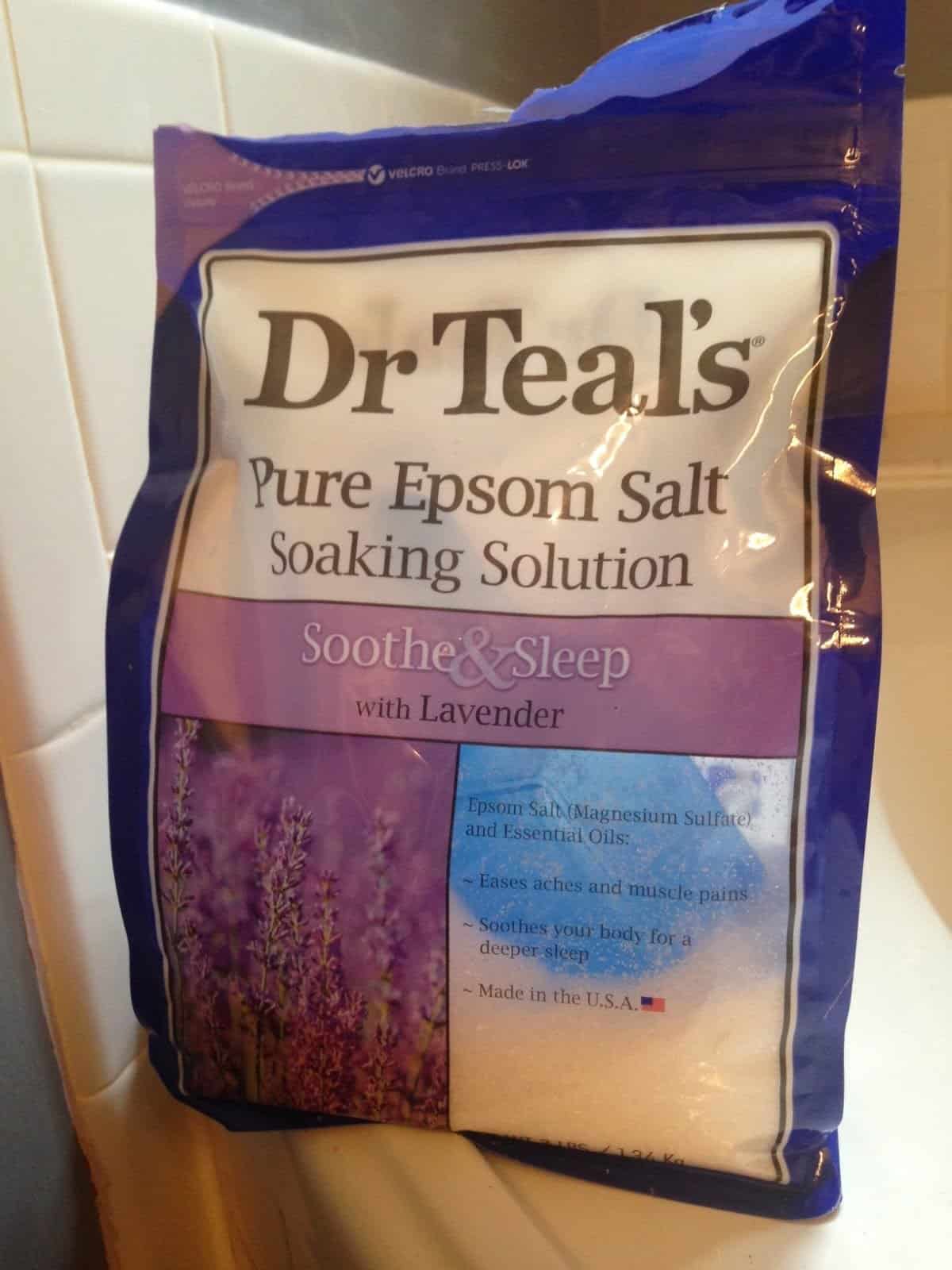 Since most people are deficient in magnesium, epsom salt baths are an easy way to increase your levels (use 1/2 cup in the bath per 50 pounds of body weight). They're also great to have on had to relieve sore feet or stiff muscles.
Another idea is to use magnesium flakes for making your own magnesium butters, oils, and salves (like this). Ancient Minerals magnesium flakes are top quality magnesium chloride from the Zechstein Seabed in Europe. This kind is soothing to the skin with zero itchiness that is sometimes common with magnesium products.
Related post: The Ultimate Guide to Magnesium (best foods + treatments)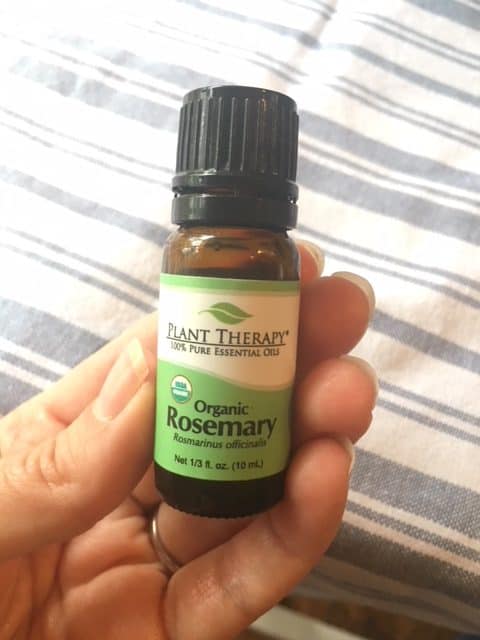 You probably have several bottles (or many more) hanging around in your cupboard already! You can add essential oils to most beauty recipes for aromatherapy and additional skin benefits. I love adding them to a hot bath (mixing them with epsom salts is the perfect way to use them).
There are tons of brands to choose from, and some are a lot purer than others. It can be hard to wade through all the conflicting information (and man, EOs get expensive in a hurry).
For our family, Plant Therapy is the perfect choice. They have really high quality oils, even an organic line and a kid's line. Even better, they are extremely affordable for the average family.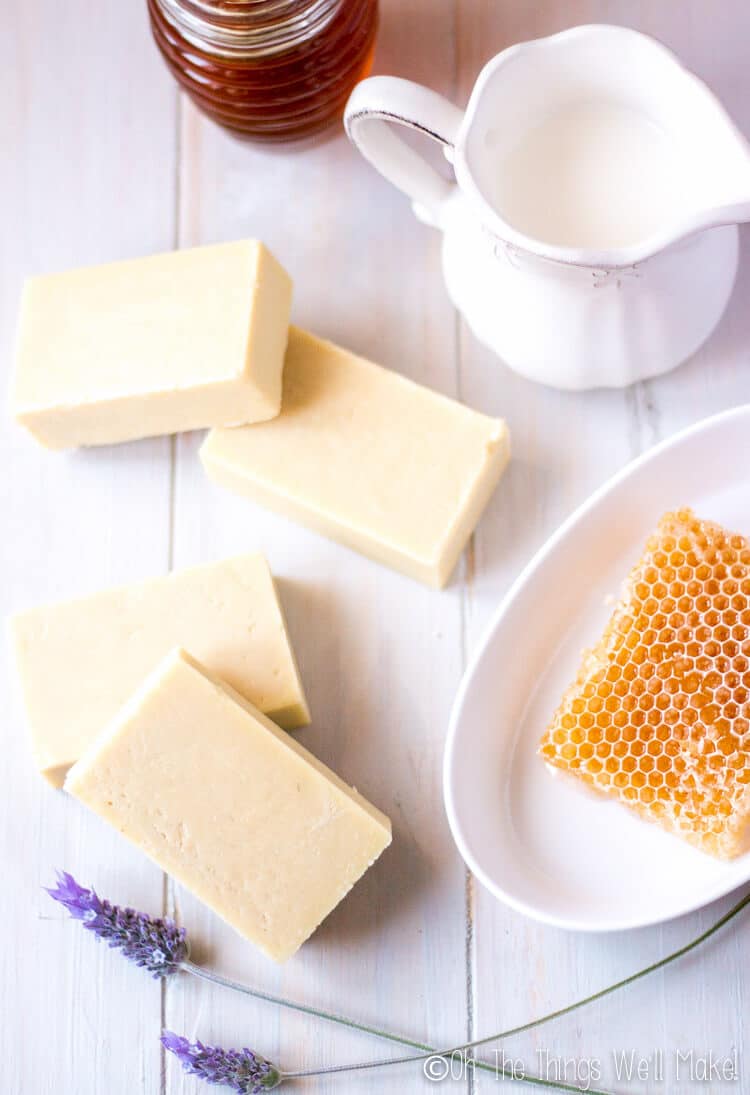 Goat milk soap is probably my most frequently used item in my natural beauty cabinet. It keeps my skin clear, soft, and healthy like nothing else I've tried!
My favorite kind is from Bend Soap Company, but if you're brave enough you can make your own! Here's a beautiful goat milk soap with honey from Oh, the Things We'll Make.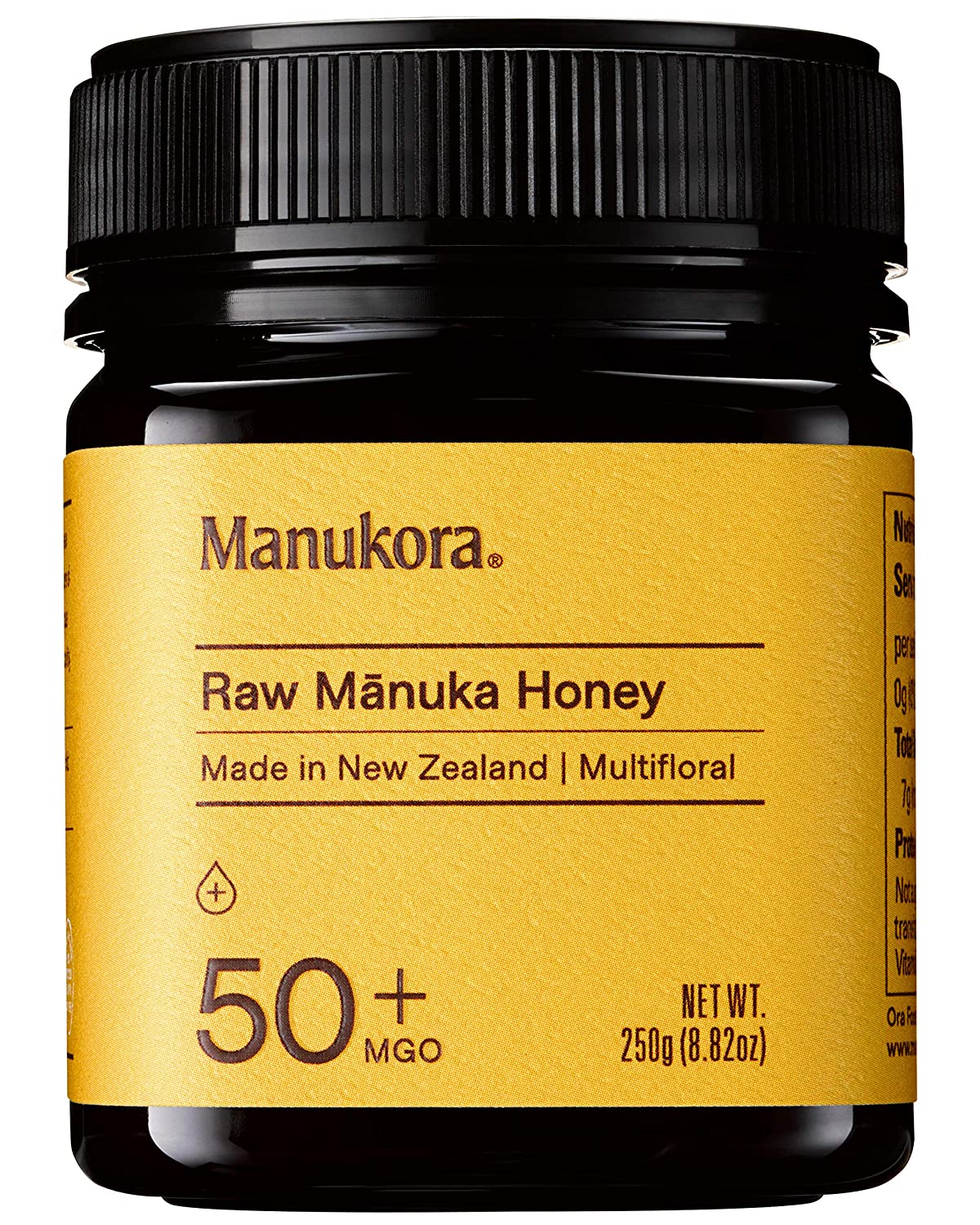 I love having manuka honey on hand for its homemade natural skincare superpowers! Manuka is a special type of honey full of antibacterial and healing properties which make it great for wound healing. It's also wonderful as a face mask and to heal acne scarring.
Here's a guide for using manuka to heal acne with a nourishing face mask. This healing honey lip scrub is perfect for chapped lips, too!
But what about homemade natural skincare & beauty products you can't make yourself?
As much as I love making my own simple beauty products, some things are out of my league (makeup and shampoo, anyone?). That's why it's important to know how search for clean beauty brand products.

As you probably know, just because a product says "natural" or "pure" on the label doesn't make it so. There are tons of marketing gimmicks these days!
Since most of us aren't chemists, we don't know the safety of the products we are using unless we spend hours researching on Google. And who has time for that?

Thankfully, there's a great resource to help you navigate the world of beauty and skincare products: Environmental Working Group Skin Deep Database.
If you want to see how a bath product you're considering buying rates for safety, go to the database and type in your products and click "search." It will give each product a rating for safety. (Note: Skin Deep doesn't have every product listed, but they have most mainstream ones and are expanding their database all the time).

Here's the rating guide: 1-2 is low hazard, 3-6 is moderate hazard, and 7-10 is high hazard.

EWG also has a Healthy Living App you can download. It lets you scan the barcodes of products at home or on the go, and see their ratings at-a-glance. Super handy for shopping trips and everyday life!

Your assignment: Search your favorite beauty product(s) in the Skin Deep database and see how they rate for safety!

See? You're already on your way to making better choices.
A few personal natural skincare favorites:
Calia natural shampoo & conditioner
OZ Naturals serums & lotions
Magnesium Lotion Shop lotion (great for relaxation too)
LilyAna Naturals face moisturizer
Araza Beauty makeup
Bend Soap Co. goat milk soap
Do you have any other homemade natural skincare favorites? I'd love to hear your recommendations!
PIN IT!