This healthy biscuit recipe is delectable and simple. Made with non-GMO flour, zero sugar, and zero shortening (butter only), these homemade biscuits are healthier than other biscuits as well. These healthy biscuits only take about 30 minutes from start to finish, and are fluffy, soft, and buttery. Try this recipe today!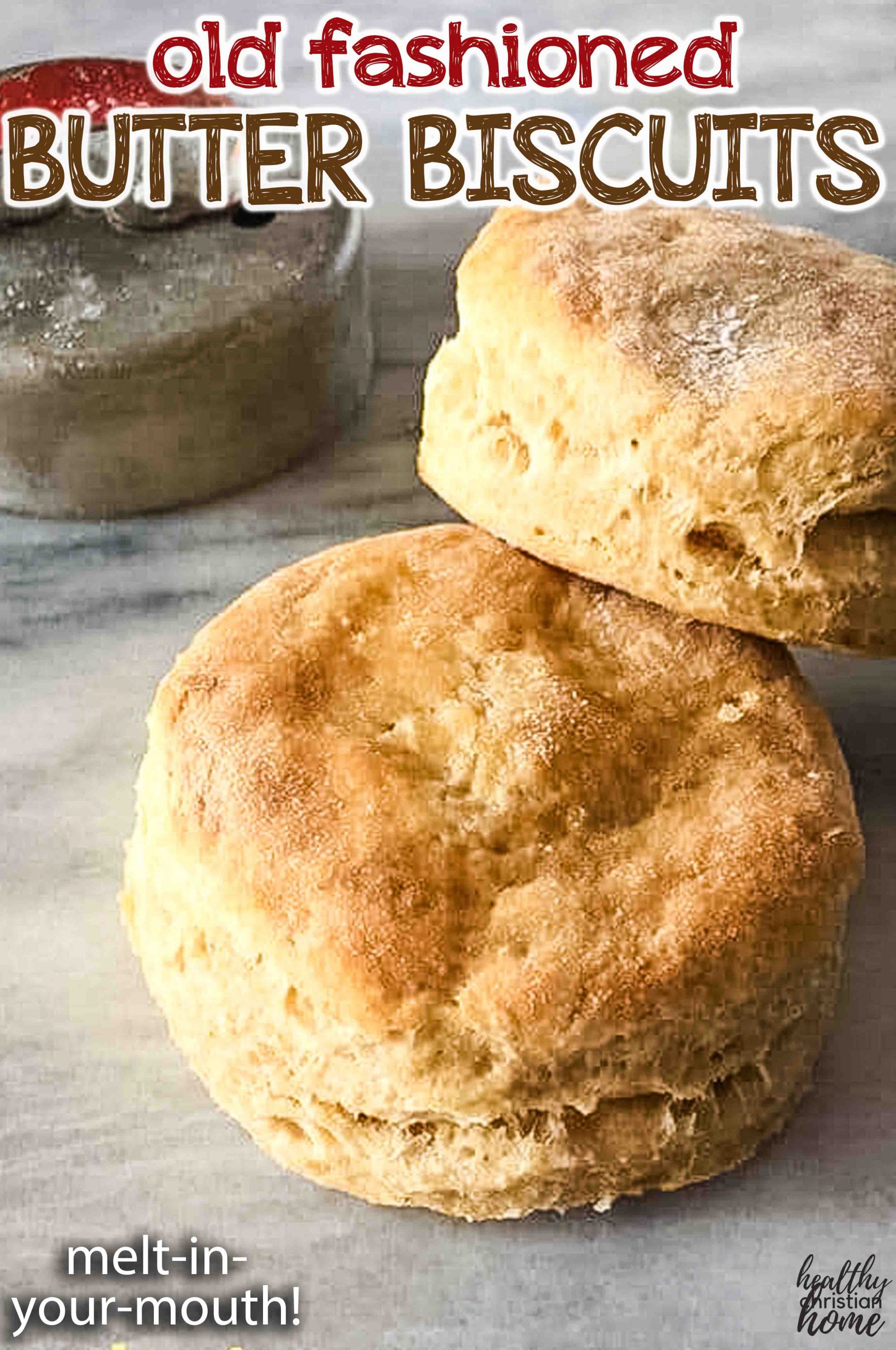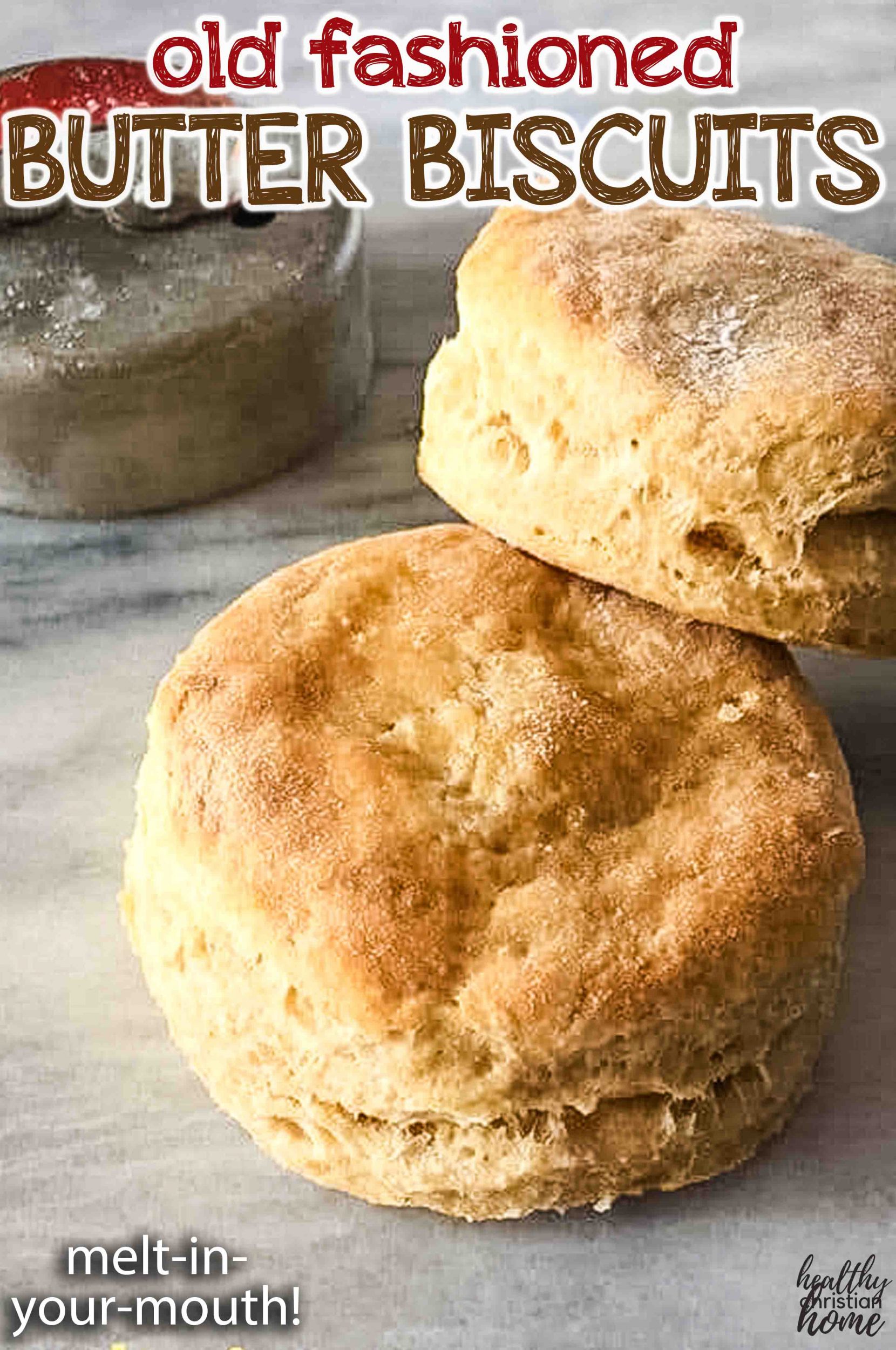 Growing up, my Dad didn't cook a lot. But when he did, this healthy biscuit recipe was the star of the show. My mom is the best cook I know, but when it comes to biscuits, we always ask for daddy's (sorry, mom!). He's just got the magic biscuit hands, I guess.
This year's Christmas celebration was no different. Dad made the biscuits along with my brother, who wanted to learn how to make these himself. I documented the process to share with you all.
Another thing that makes these homemade biscuits special is that it's my Grandma Tricia's recipe. A family legacy, tried and tested – much like our four generation cornbread.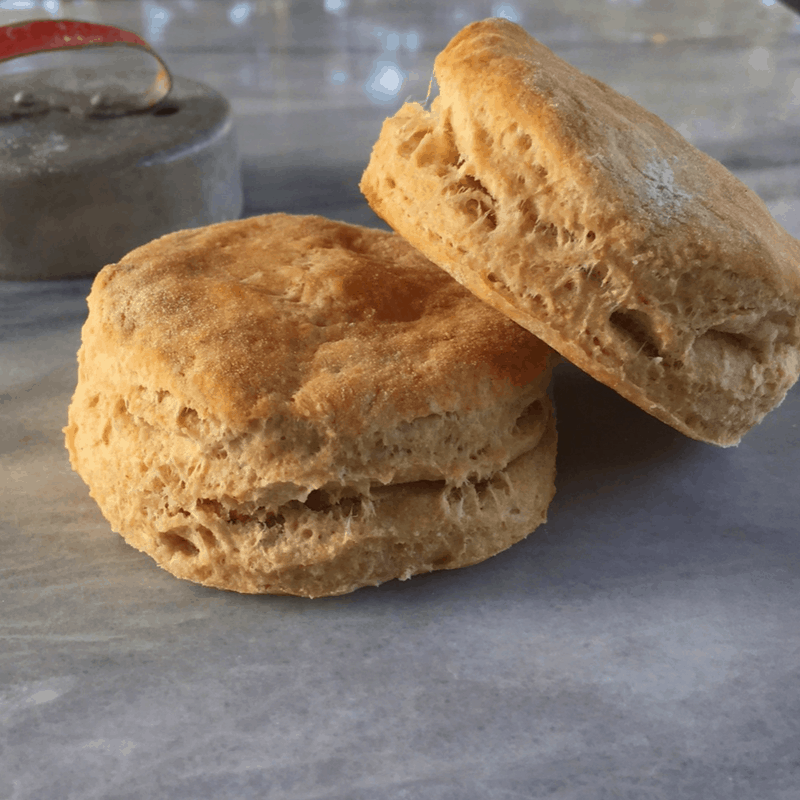 These biscuits are 100 percent made by hand. No special mixers or food processors required. Although, if you have a food processor and want to make them that way, it might be quicker.
These biscuits are fairly easy and quick to make, especially once you have mastered the art. And the taste? Tender, melt-in-your-mouth, buttery, fluffy perfection. The only downside is that after eating these, your canned biscuits will definitely lose their appeal.
One thing I love about this recipe is that it is sugar-free. A lot of popular biscuit recipes contain sugar, so this one is much more diet-friendly. And it can also be made healthier by using one part whole wheat flour and one part all-purpose.
An even better option is this non-GMO hard white spring wheat, which we absolutely LOVE. It gives the taste of all-purpose flour while still being unrefined and retaining its natural protein and vitamins. It's a great source of manganese, iron, phosphorus, and a range of B vitamins.
If you're concerned about gluten, remember that unless you have Celiac disease, most people are only sensitive to the herbicide (like roundup) which is sprayed on the wheat crop. Using a non-GMO wheat reduces this effect.
The following materials are optional but make for an exceptional biscuit:
Alright, let's get to the healthy biscuit recipe!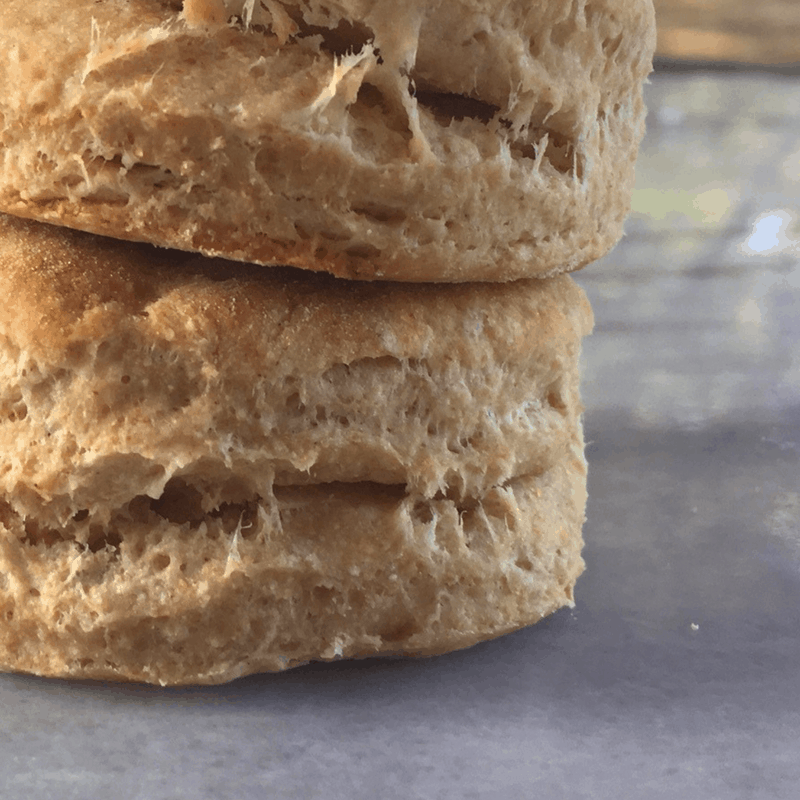 Healthy Biscuit Recipe Process
First, sift the dry ingredients together into a large bowl.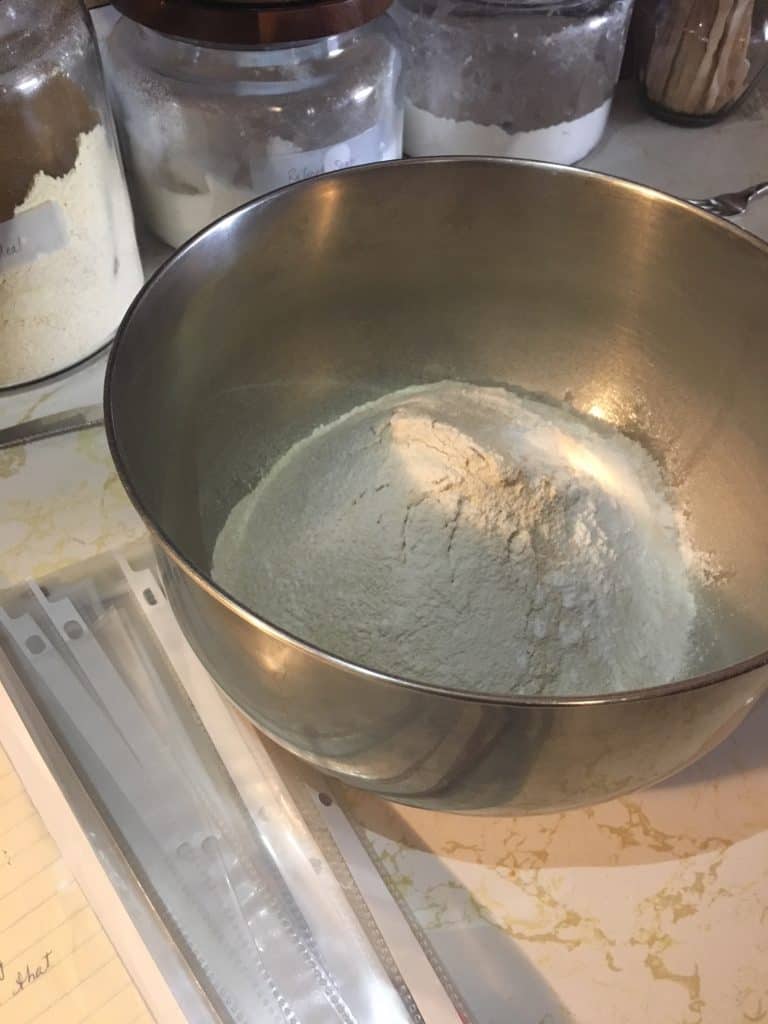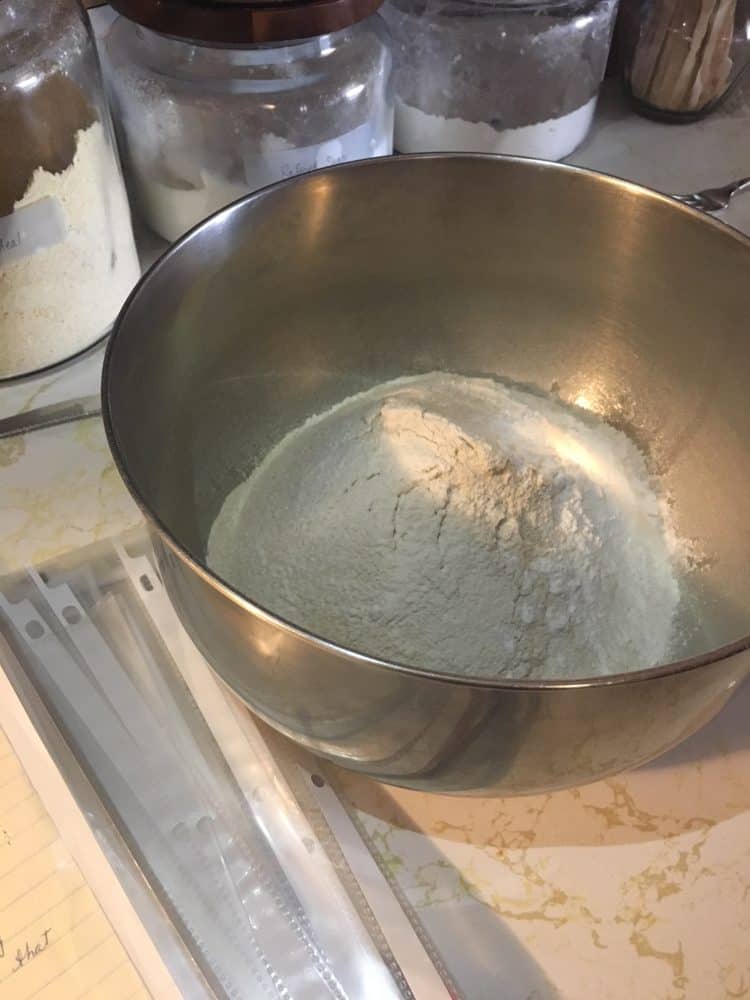 Cut cold butter into small chunks with a knife and add to the flour mixture. Dad tip: sprinkle a pinch of the mixture onto the butter. This keeps the butter off the knife as you cut.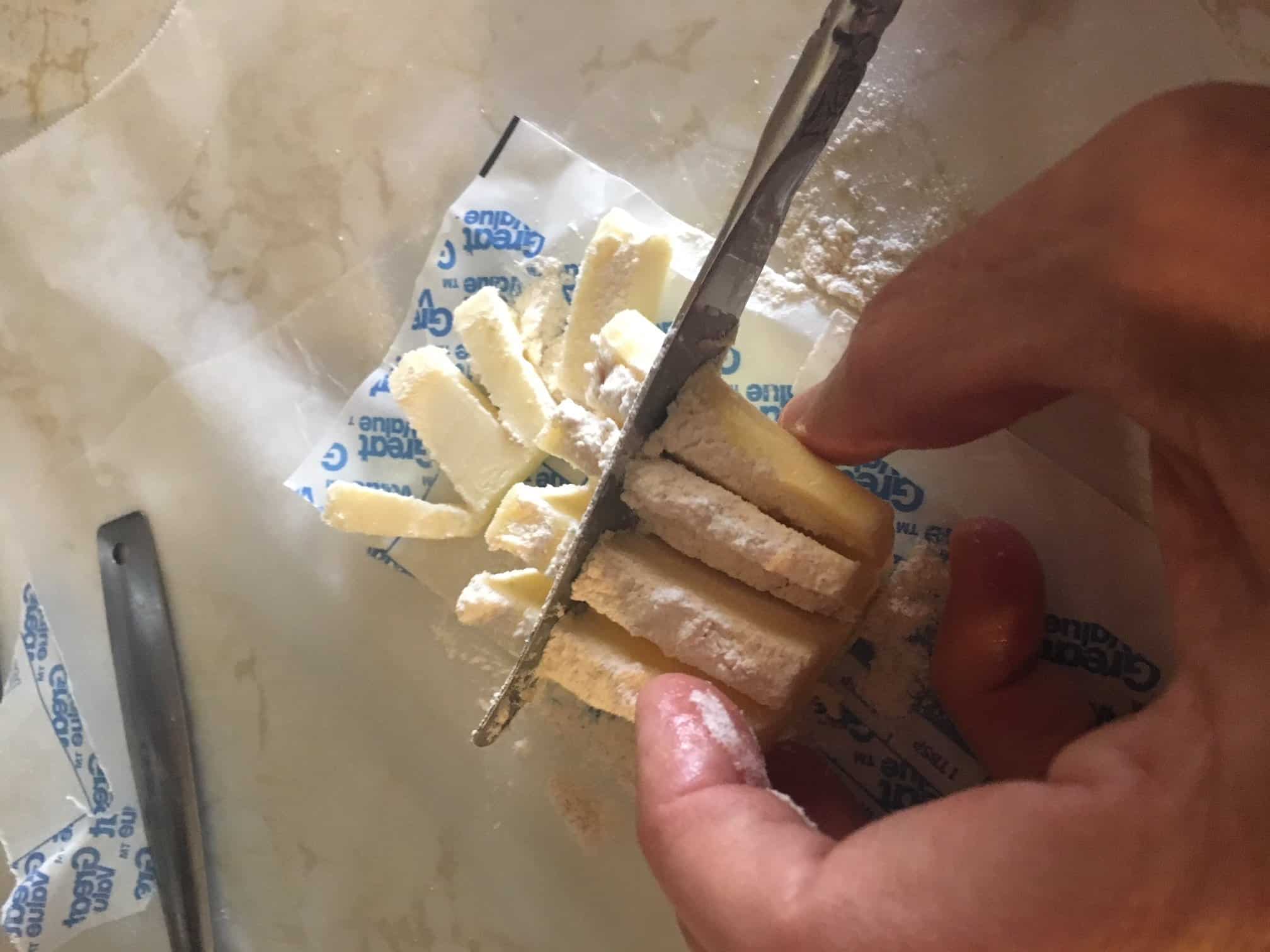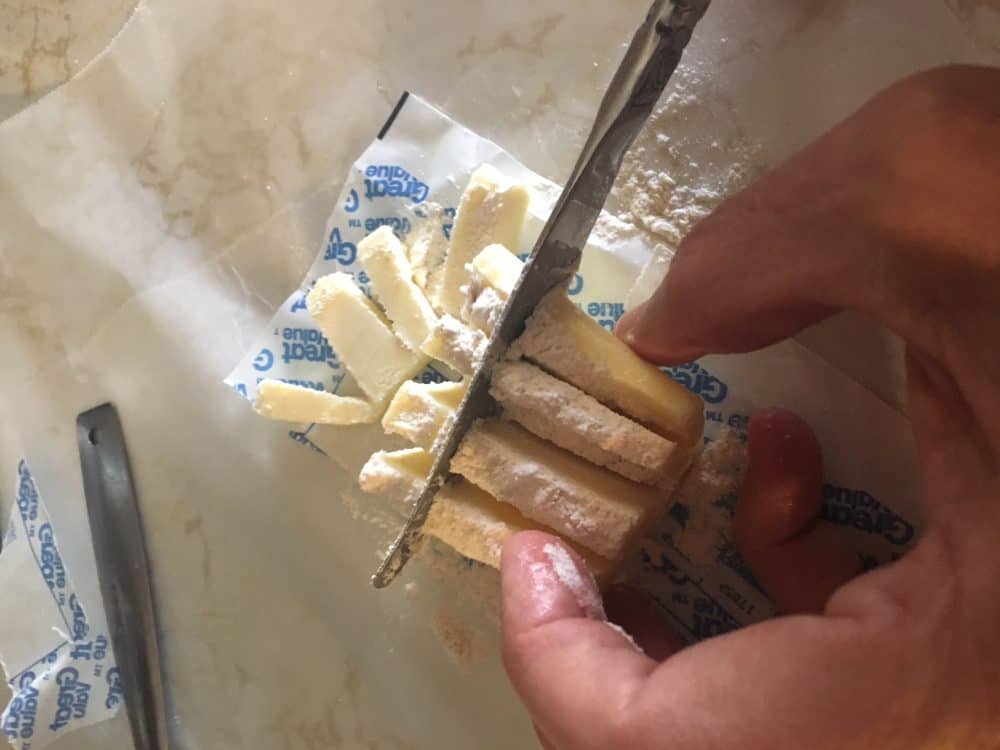 Using a dough blender, cut your chunks of butter into the flour using a clockwise twisting motion.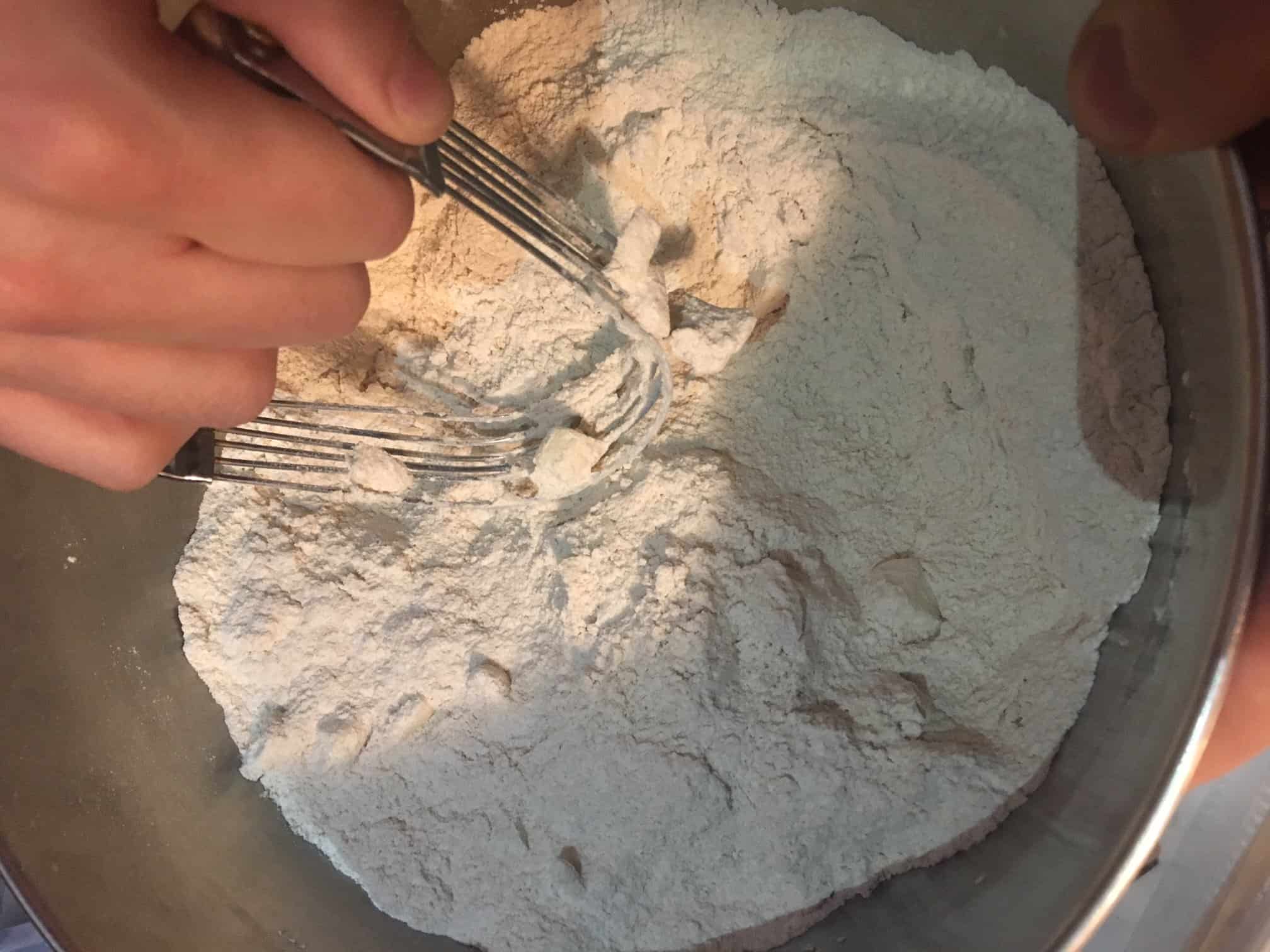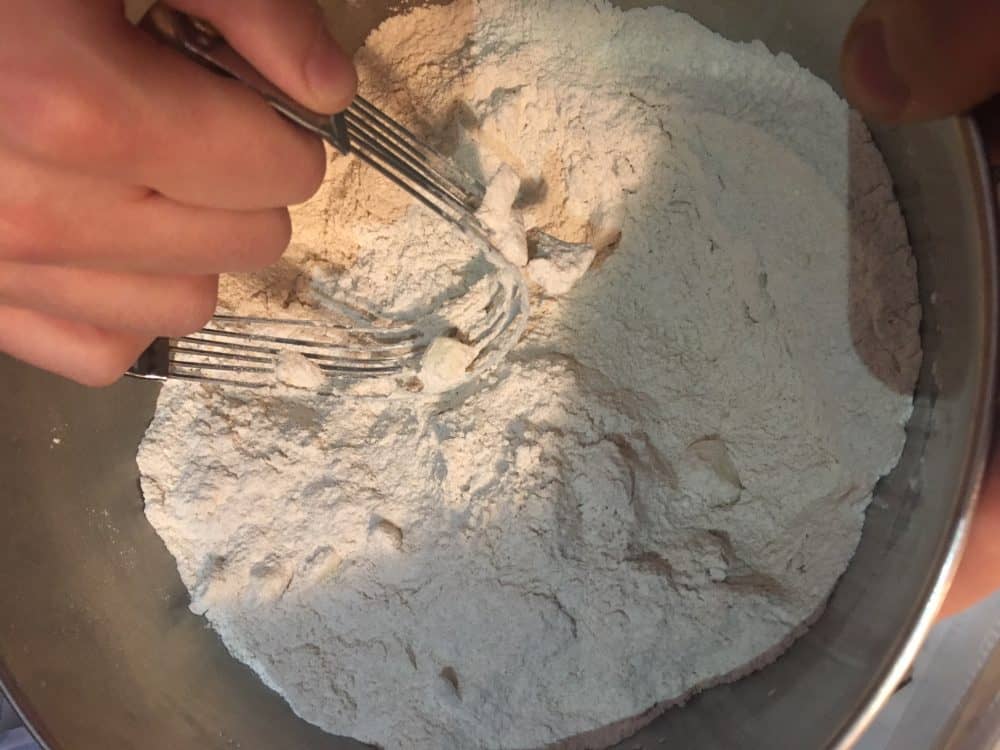 Continue to mix until the mixture resembles coarse cornmeal, with small bits of butter still visible. The pockets of butter in the dough will create an incredibly flaky biscuit. If using a food processor, just pulse a few times until this consistency is achieved.
Next, add buttermilk and stir gently until just combined. Do not over mix, or the biscuits will be dense and chewy instead of fluffy and tender.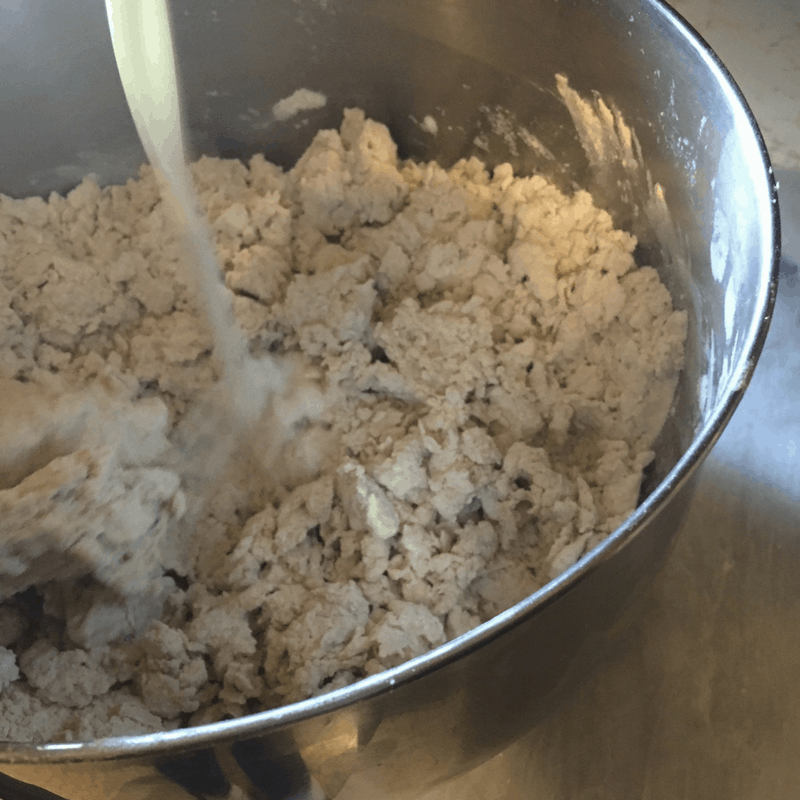 Turn out the dough onto a flat surface. If the dough is too sticky, dust with extra flour. But not too much flour – again, this can result in a tougher biscuit. I know, I know, biscuits are so…. kneady (that one was for my husband).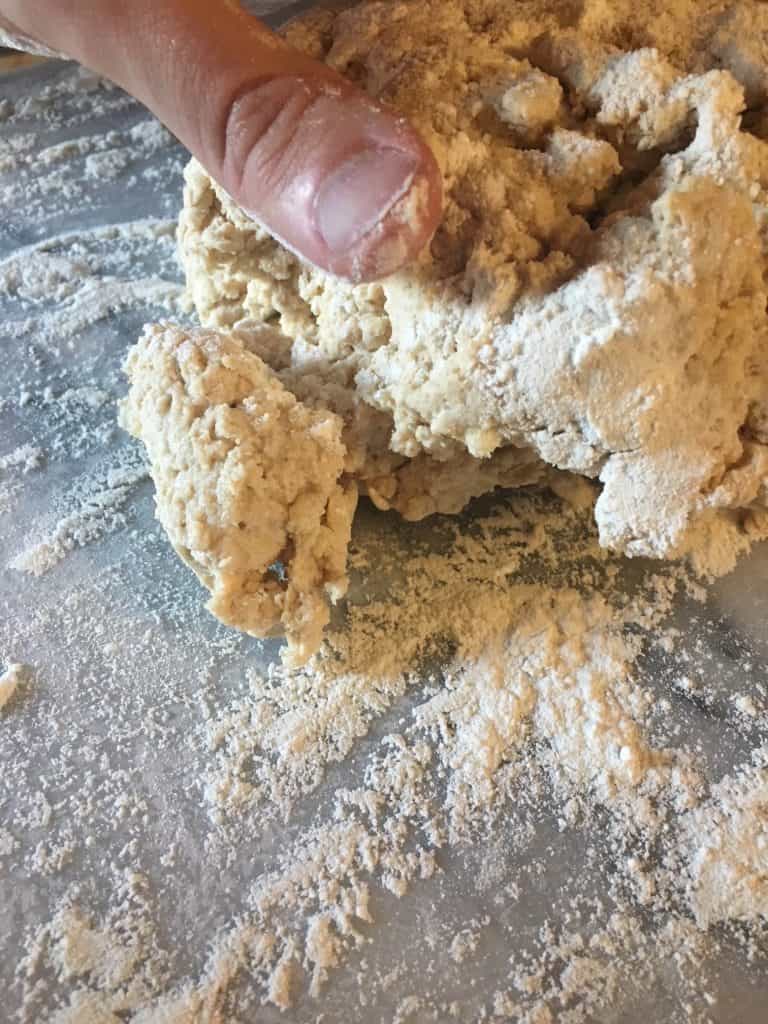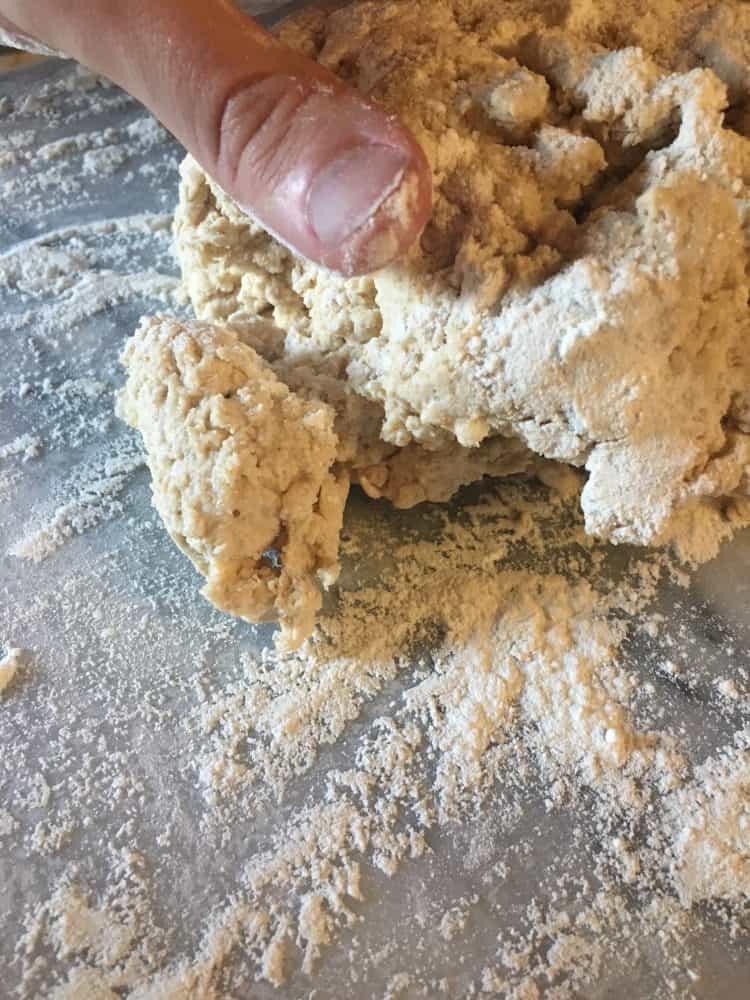 Flatten the dough, folding it over itself several times (folding creates those enviable layers). Again, less is more. You want to handle the dough as little as possible.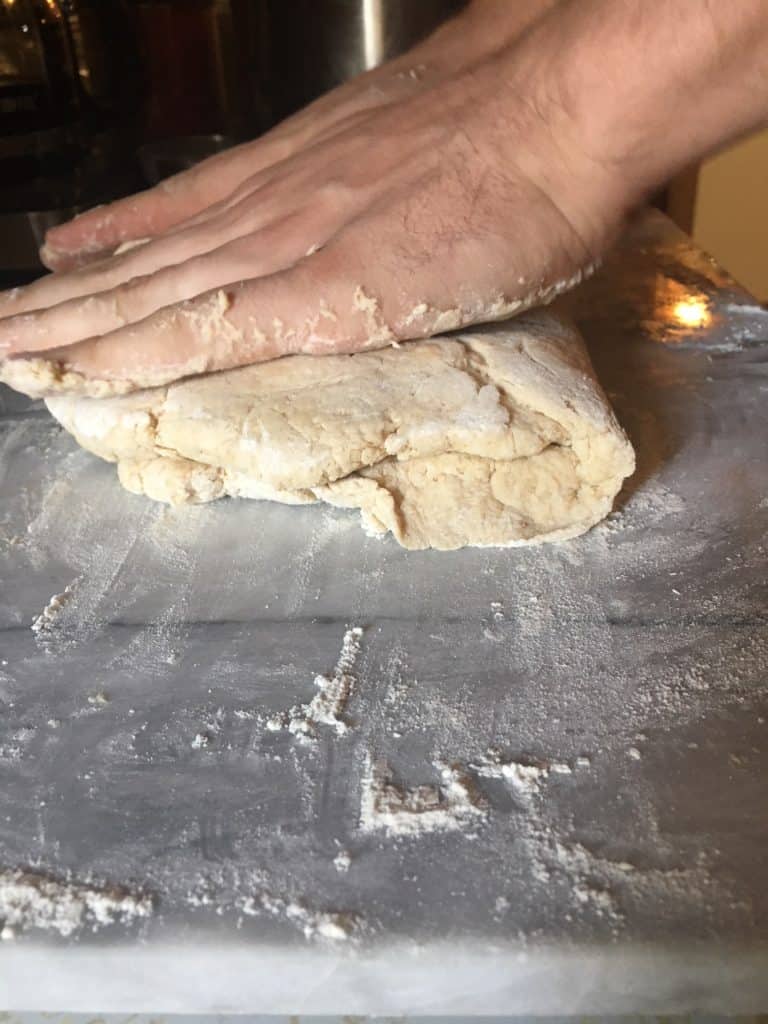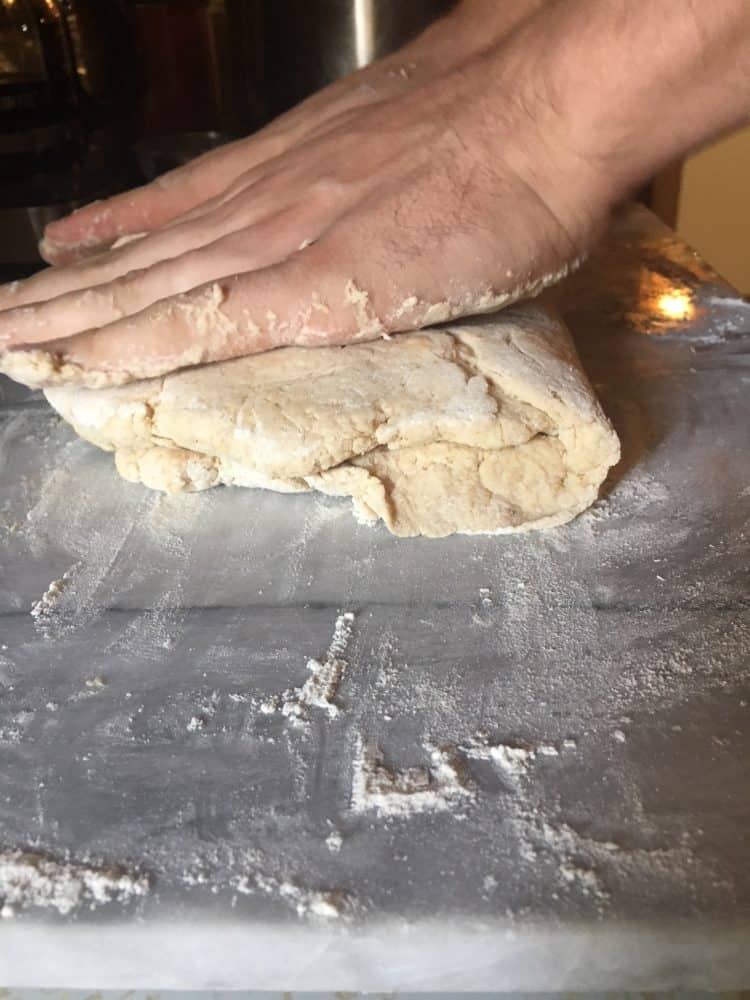 Press and pat dough with your fingertips (don't roll) to about 3/4 inch thickness.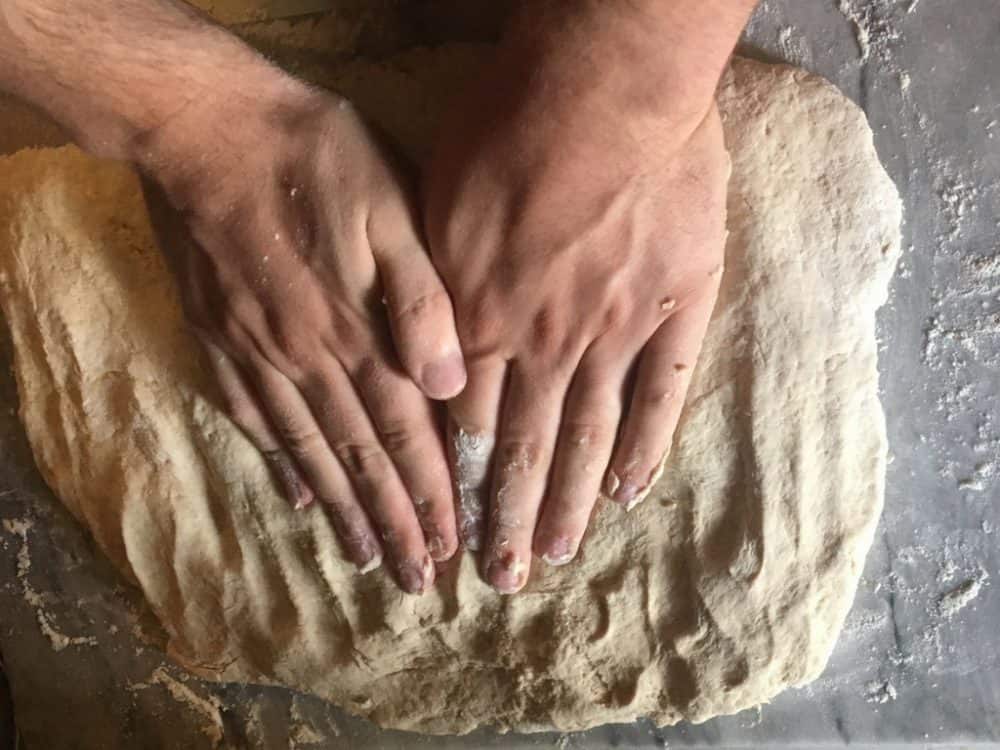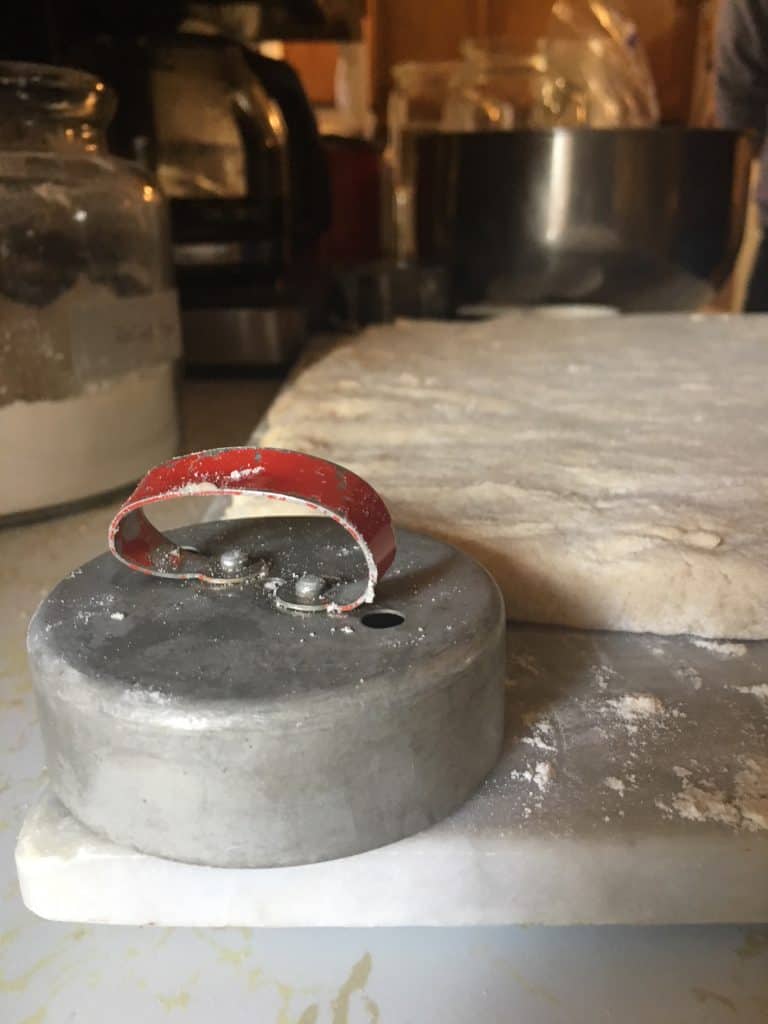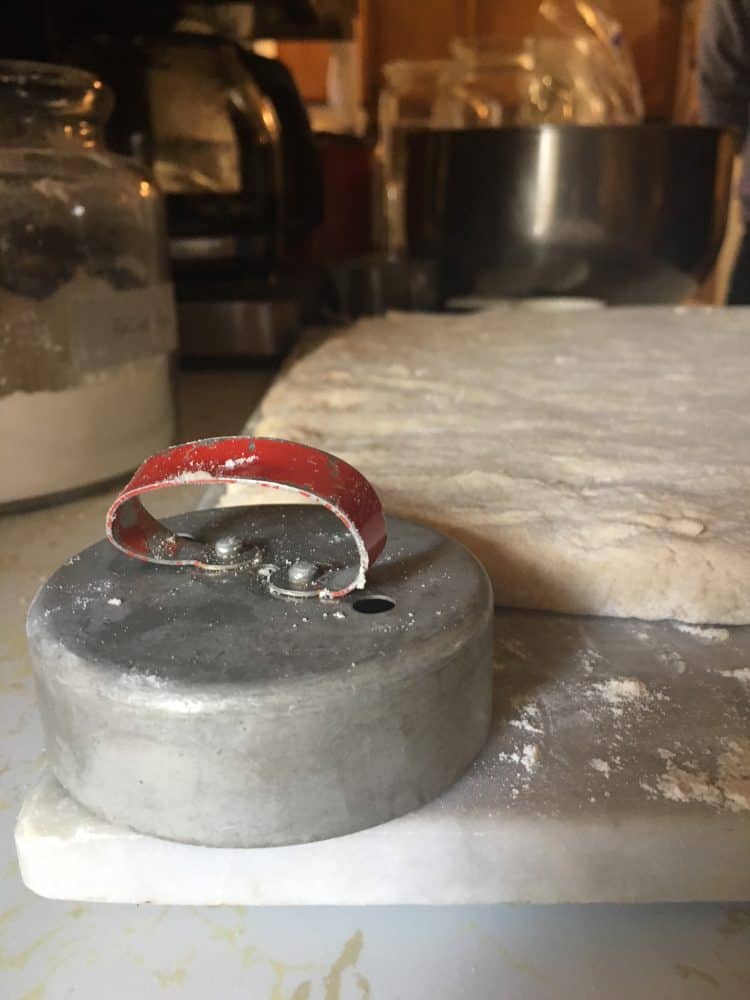 Using a biscuit cutter or small glass, cut biscuits and place on a baking sheet. Pro Tip: Press the biscuit cutter straight down and don't twist. Twisting seals the edges and eliminates those gorgeous layers.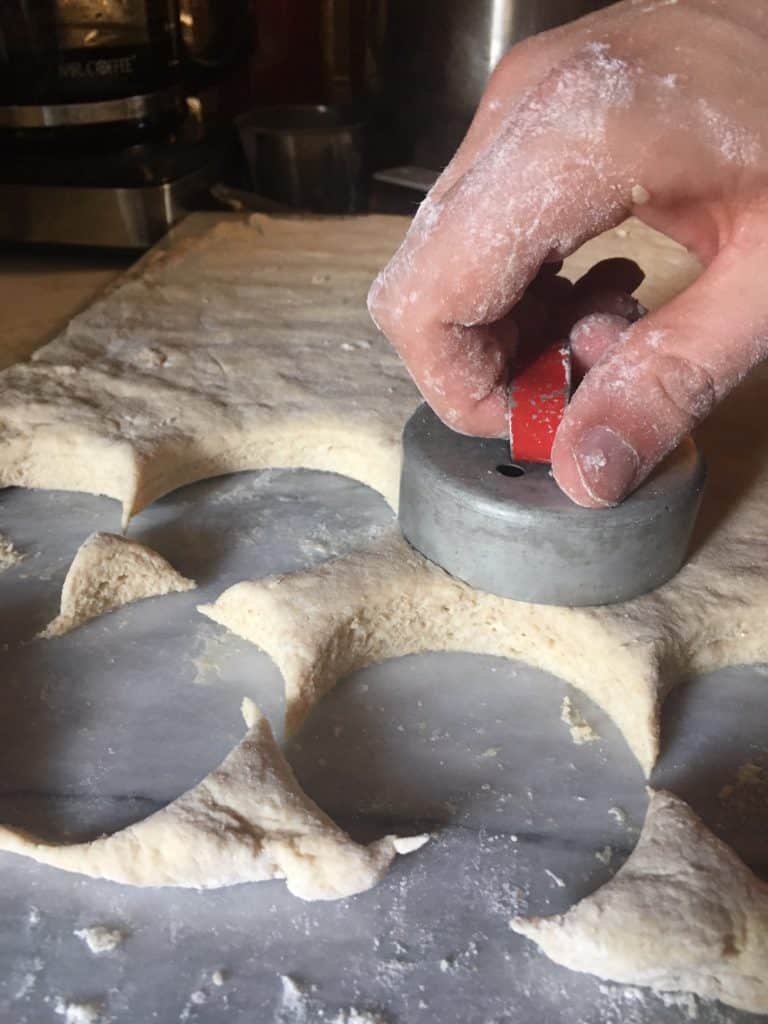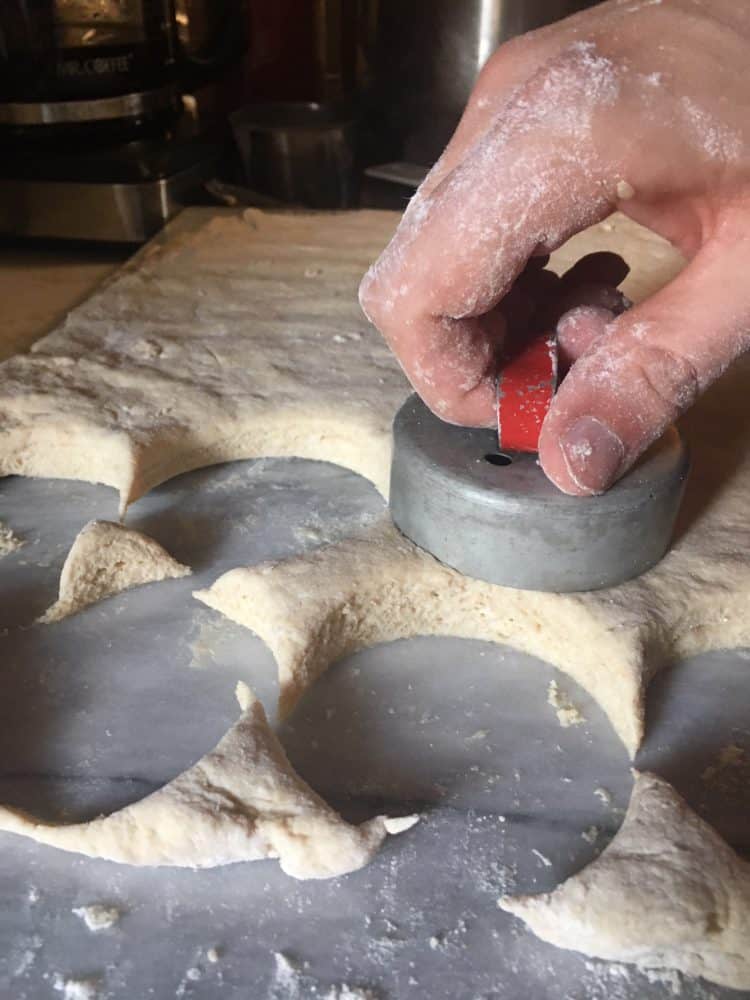 After cutting out all the biscuits, shape the remaining scraps into additional biscuits. They won't be as pretty as the first batch, but they'll still taste good. As Grandma says, "Waste not, want not!"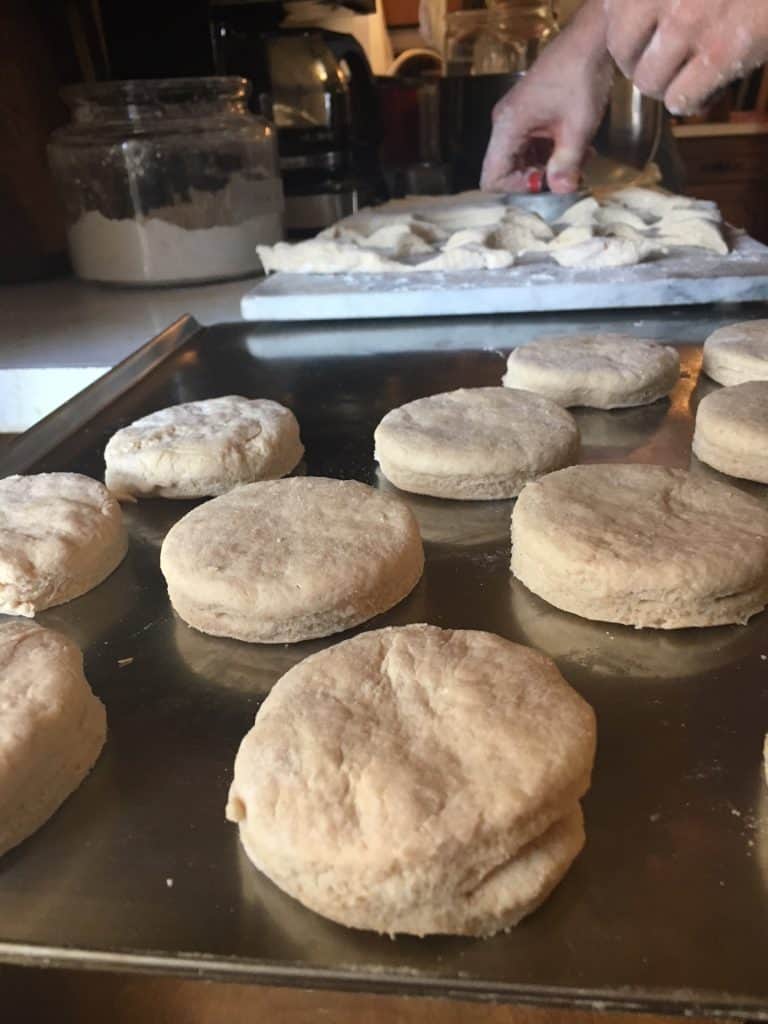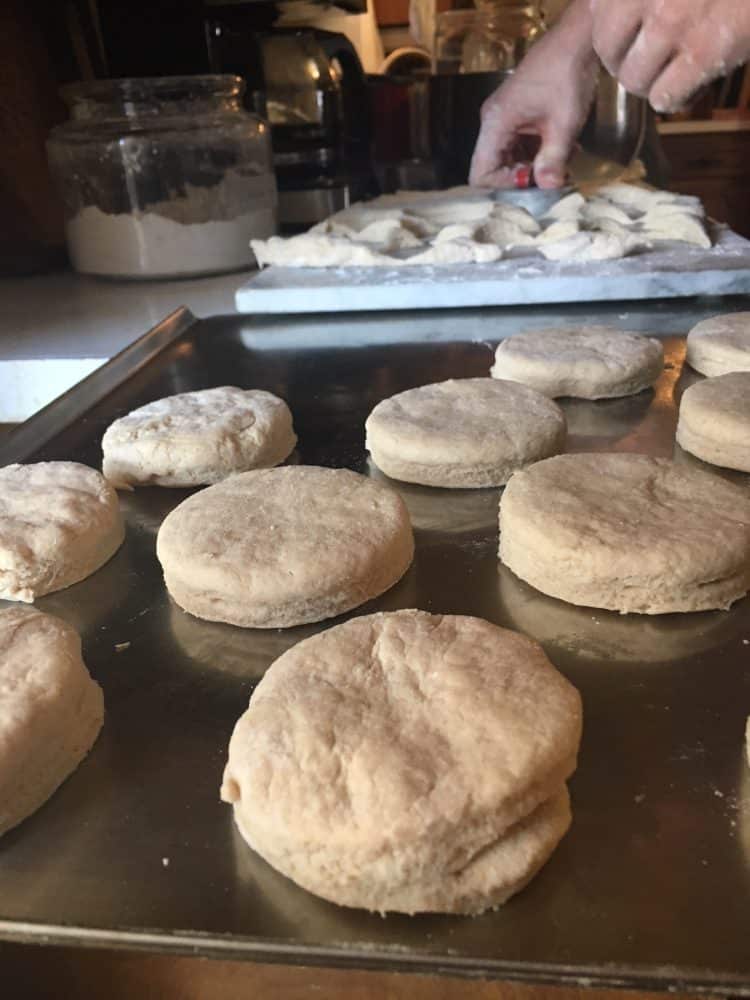 If you are making gravy, use the "ugly biscuits" for crumbling.
Bake at 400 for 10-20 minutes until golden. This is another instance where you have to "baby" the biscuit. One day they might take less time to bake, and another day more. I think the amount of flour you have to add affects baking time, who knows. Just keep and eye on 'em when they hit the 10 minute mark – it will be worth it. Promise.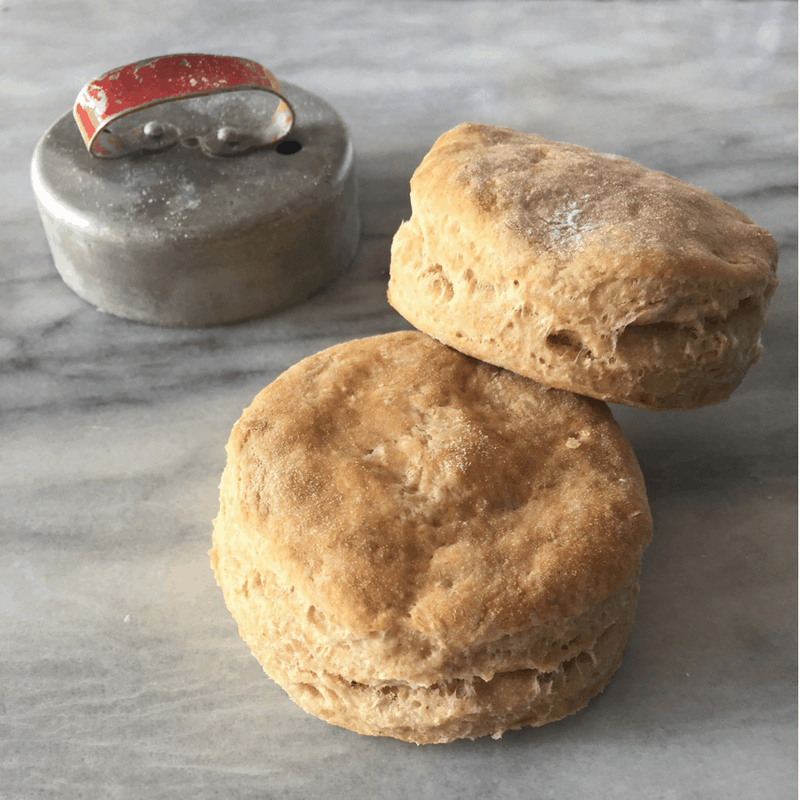 Once biscuits are done, enjoy them with plain old butter and jam, or try one of these serving ideas:
Cinnamon sugar
Ham and cheese
PB & J
Sausage gravy
Fried egg
The possibilities are endless! Far. Too. Good.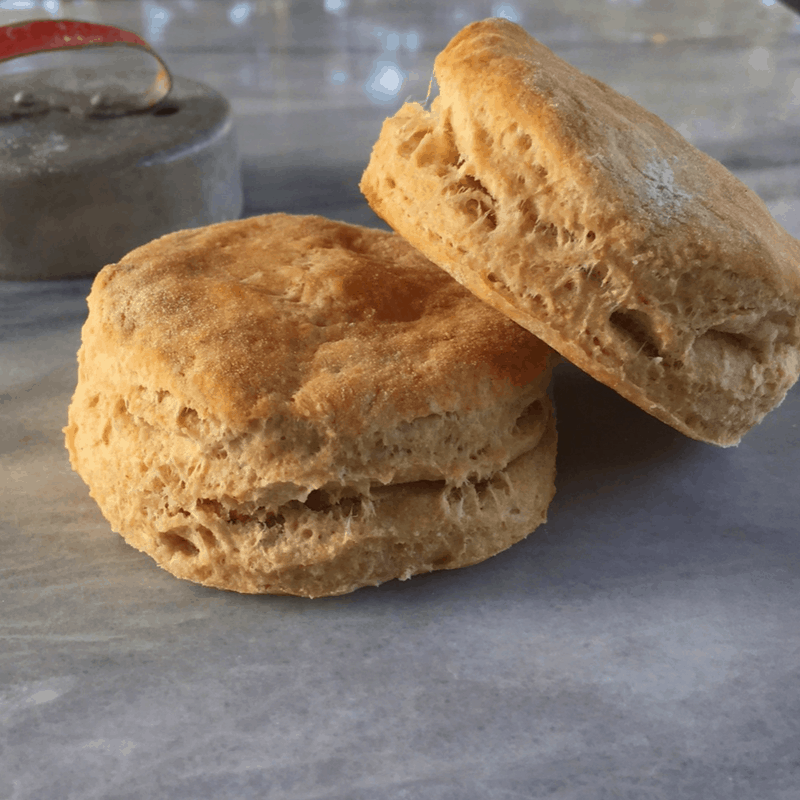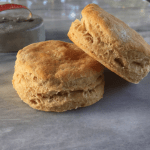 Healthy Biscuit Recipe
Healthy homemade buttermilk biscuits from scratch - sugar free, no shortening, and perfect every time!
Prep Time 20 minutes
Cook Time 15 minutes
Total Time 35 minutes
Ingredients
4 cups flour non-GMO
6 tsp baking powder
2 tsp salt
1/2 tsp baking soda
1/2 cup butter
2 cups buttermilk
Instructions
Sift dry ingredients together.

Add shortening and mix until like coarse cornmeal.

Stir in buttermilk until just combined.

Turn out onto floured surface and flatten. Fold over several times.

Pat dough out to 3/4 inch thickness. Cut out biscuits and place on a baking sheet.

Bake at 400 for 15-20 minutes until golden.
Recipe Notes
Yield: 2 Dozen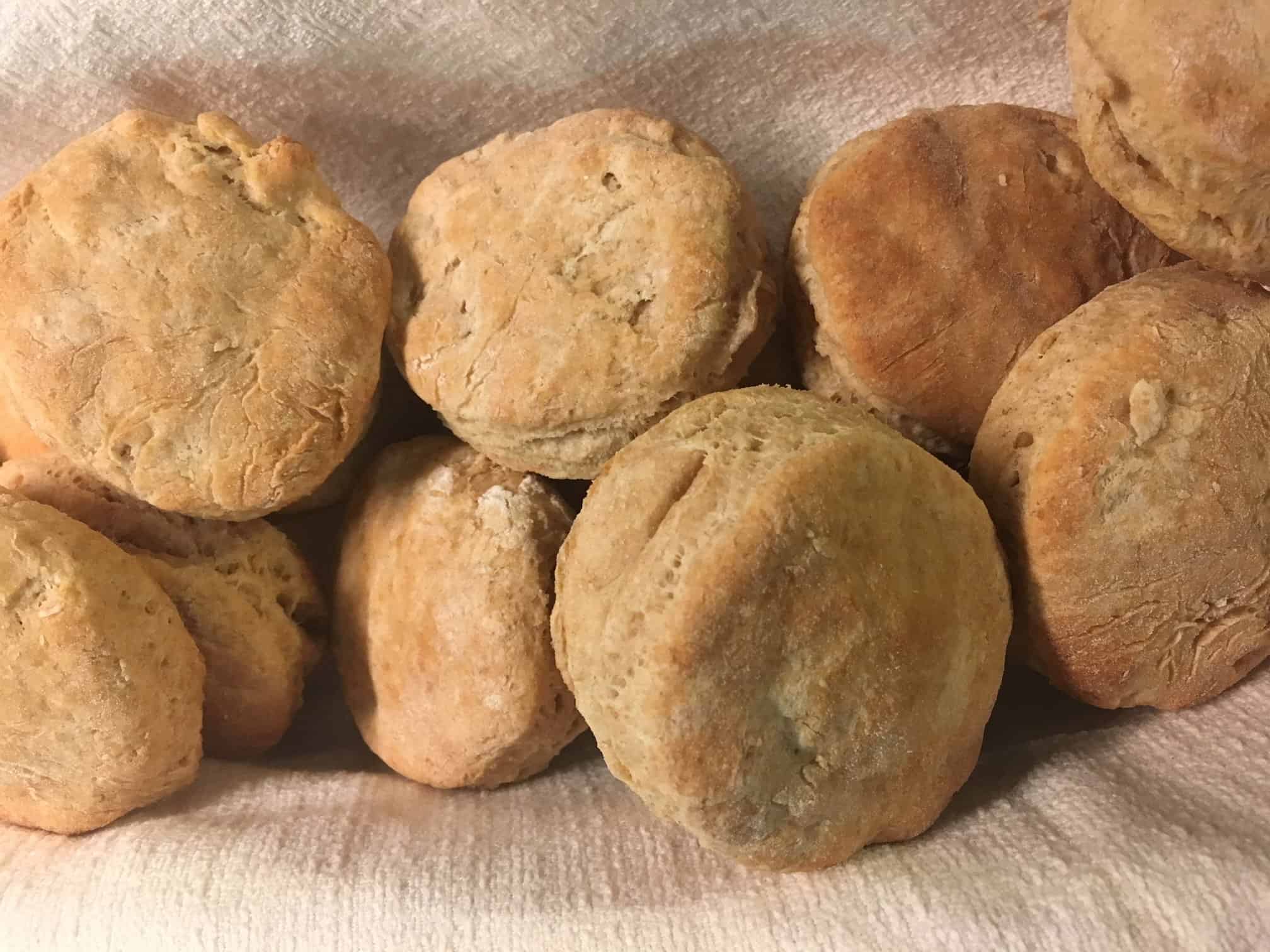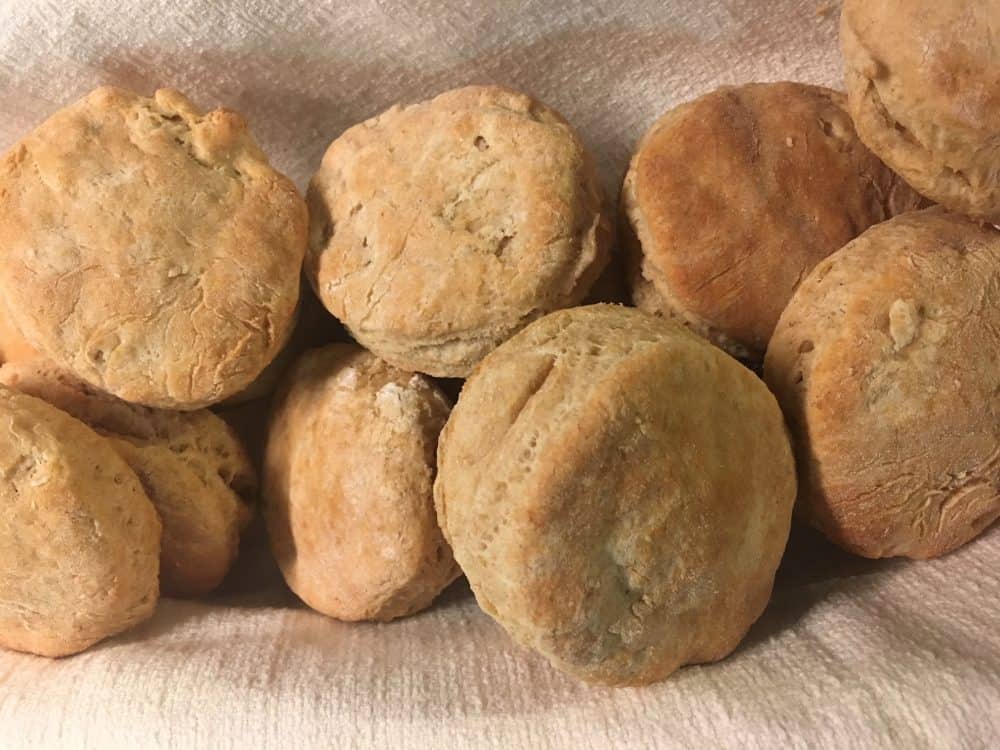 I hope you love this healthy biscuit recipe! What are your favorite homemade baked goods? Comment below!
With Joy,

PIN IT!