Kids grow so fast, it's easy to gaze longingly at baby pictures and wish for those days to return. Or, if you're in a particularly challenging stage, to long for the future instead of enjoying the moment. Here are some truths about loving the stage you're currently in.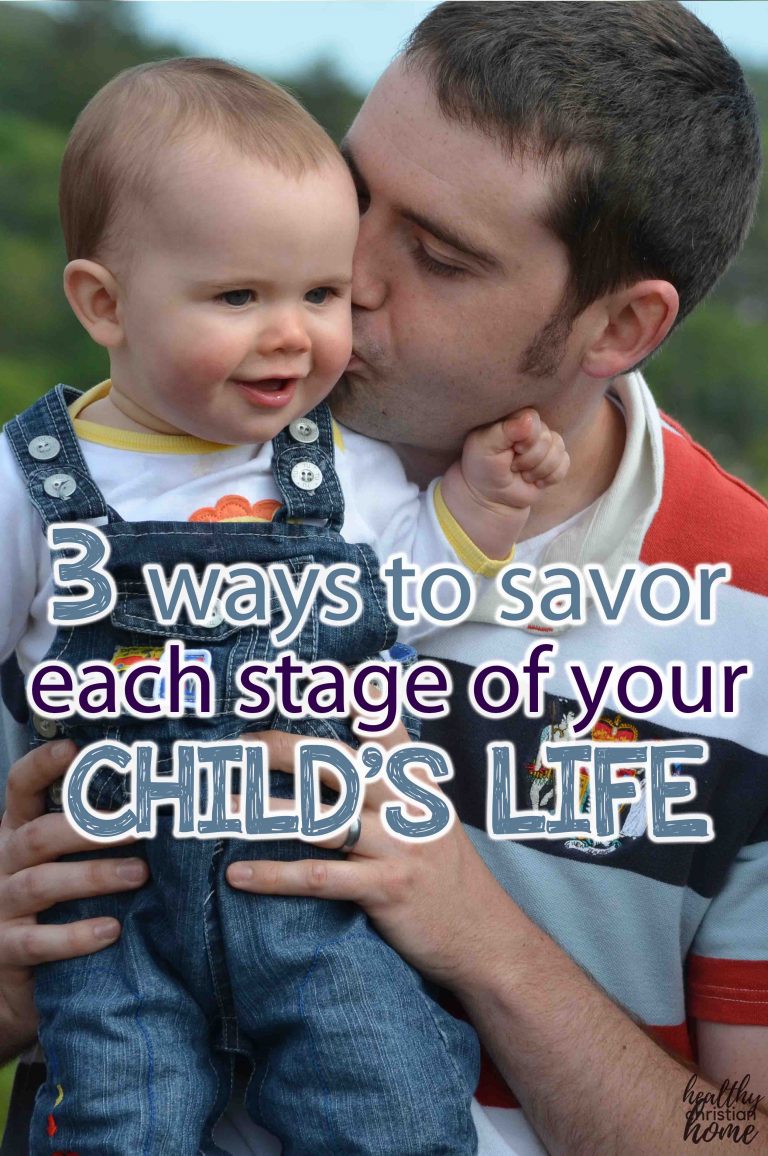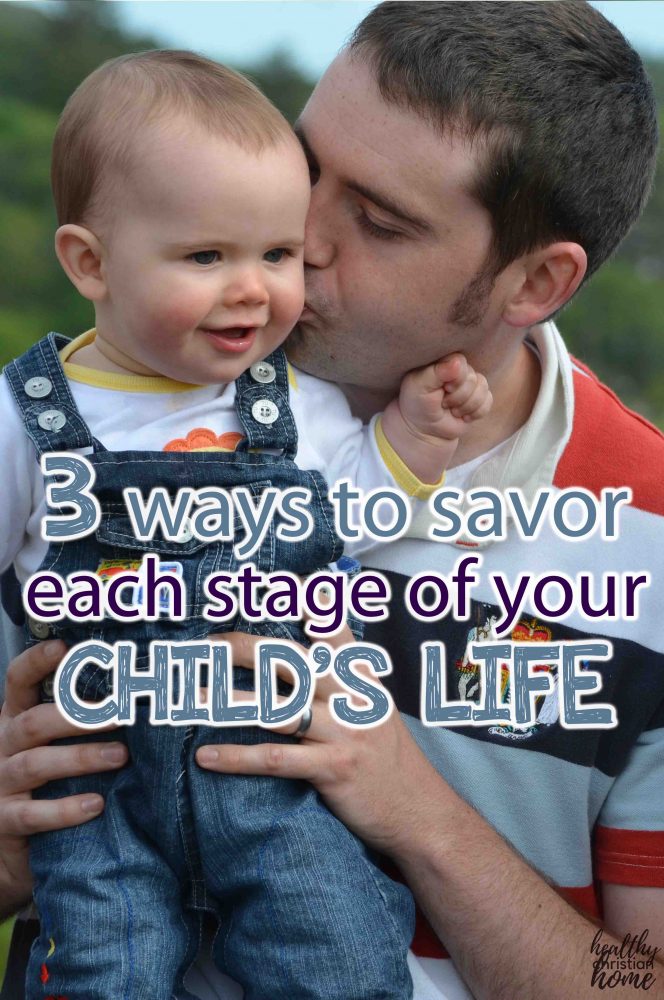 Updated on December 17, 2019.
Oh he'll never be 4 again

The 5s are tumbling on in

Mommy's little boy is growing up in the world

Oh he'll never be 4 again.
Every year, the night before their birthday, we sing a rendition of this song that my parents used to sing to me – accompanied by an inevitable downpour of tears.
Yesterday was my firstborn Gabriel's 4th birthday. If you have kids, you will understand that feeling of "NOOOOO!!!! This can't be happening already!"
On every birthday, the most frequent comment is "They are growing up TOO FAST."
But are they, really?
My mother-in-law sometimes says she wished the first year of baby's life was not so rapid since they change so quickly in such a short period of time. But she always follows up that statement with "If it did last longer, we [mothers] might not survive." Ha!
Every stage of baby's development into childhood presents a unique set of joys and challenges. When those bittersweet moments come in the form of missing the past, I don't want to spend my time pining. I want to enjoy the present.
May we as mothers enjoy each childhood stage as it comes without wishing for it to end or pining for the past.
Here are some things to keep in mind to help you stay present while parenting.
1. Remember God has created each stage perfectly.
Ecclesiastes 3:11 says, "He has made everything beautiful in its time. He has also set eternity in the human heart; yet no one can fathom what God has done from beginning to end." Our true being is eternal, although our physical being is rapidly changing. Each stage of this physical development is beautiful.
"There is a time for everything, and a season for every activity under the heavens…" (Ecclesiastes 3:1).
Whatever stage you and your children are in, know that it is a direct gift from God. You are exactly where he wants you to be right now, today.
Try to remember when you are missing the past that it wasn't perfect, either – it also contained difficulties that you are now no longer experiencing. I believe God gives us the right blessings and stages at just the right moments.

2. Have realistic expectations that you won't actually enjoy every moment – and that's okay.
If I'm going through a really difficult time of potty training or tantrums or running on no sleep, the desire to skip ahead to the future when things are "easier" is very real.
For a good chunk of my babies' little years, I was unwell and struggling with iron deficiency. I spent many days on the couch instead of playing, going to the park, and making memories.
While I grieve over this at times, I'm also reminded that nobody's parenting experience is perfect. Every single family goes through challenging times, or looks back and wishes something had been different.
We will all go through times as parents that are not enjoyable. And this doesn't mean we aren't appreciating our kids.
I love this wisdom penned by my dear friend Rachel:
Parents: Some days are unbearably, will-this-never-end, I-don't-know-what-I'm-doing, LONG. Anyone who tells you that you should cherish every moment clearly doesn't remember sleepless nights, public tantrums or sickness. I'm here to tell you that you don't have to enjoy every moment of their childhood. You're not a bad parent if you just want this phase to end or if you grit your teeth and get through the day with no enjoyment.

– Rachel Korsten
Another wise mother once reminded me to pray for God to "Redeem the time" (Ephesians 5:16). That any moments I felt were 'lost' during hard days, that God would redeem them and make them count. I believe God does this – He makes even the mundane or just plain awful days worth it, somehow.
And while the well-worn advice of "enjoy every moment" is rather impossible on challenging days, we can do our best to avoid wishing these moments away because we serve a God who can redeem them.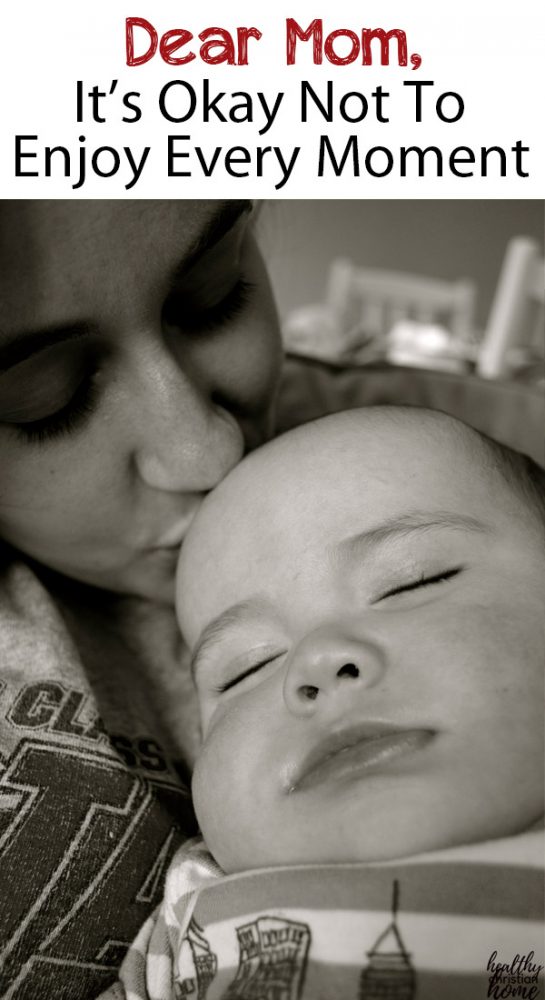 3. One age isn't better than another.
The following quote has been my mom's go-to for as long as I can remember, and one I hope to live by:
Every stage is good.
When we realize the simple truth that every stage truly is magical, we give ourselves the freedom to enjoy it instead of feeling sad.
The older my kids get, the more I realize the truth of this statement. I used to think that babies met their maximum threshold of cuteness around age 1. Now I realize that the older they get, they somehow get cuter. But cute in a different way. I'm not sure how that's possible, but it's true.
Yes, you'll miss rocking your baby to sleep, but you'll love having meaningful conversations with your 8 year old.
Yes, you'll miss those chubby cheeks and roly poly legs, but you'll giggle at the hilarity of a 6 year old learning to tell his first joke.
And now, instead of dreading the teenage years, I'm actually looking forward to them. Because I know that special moments and memories live there, too.
Every stage truly is good. "God saw all that he had made, and it was very good." (Genesis 1:31)
To end this post, here are some of my baby's favorite stages, along with the challenges.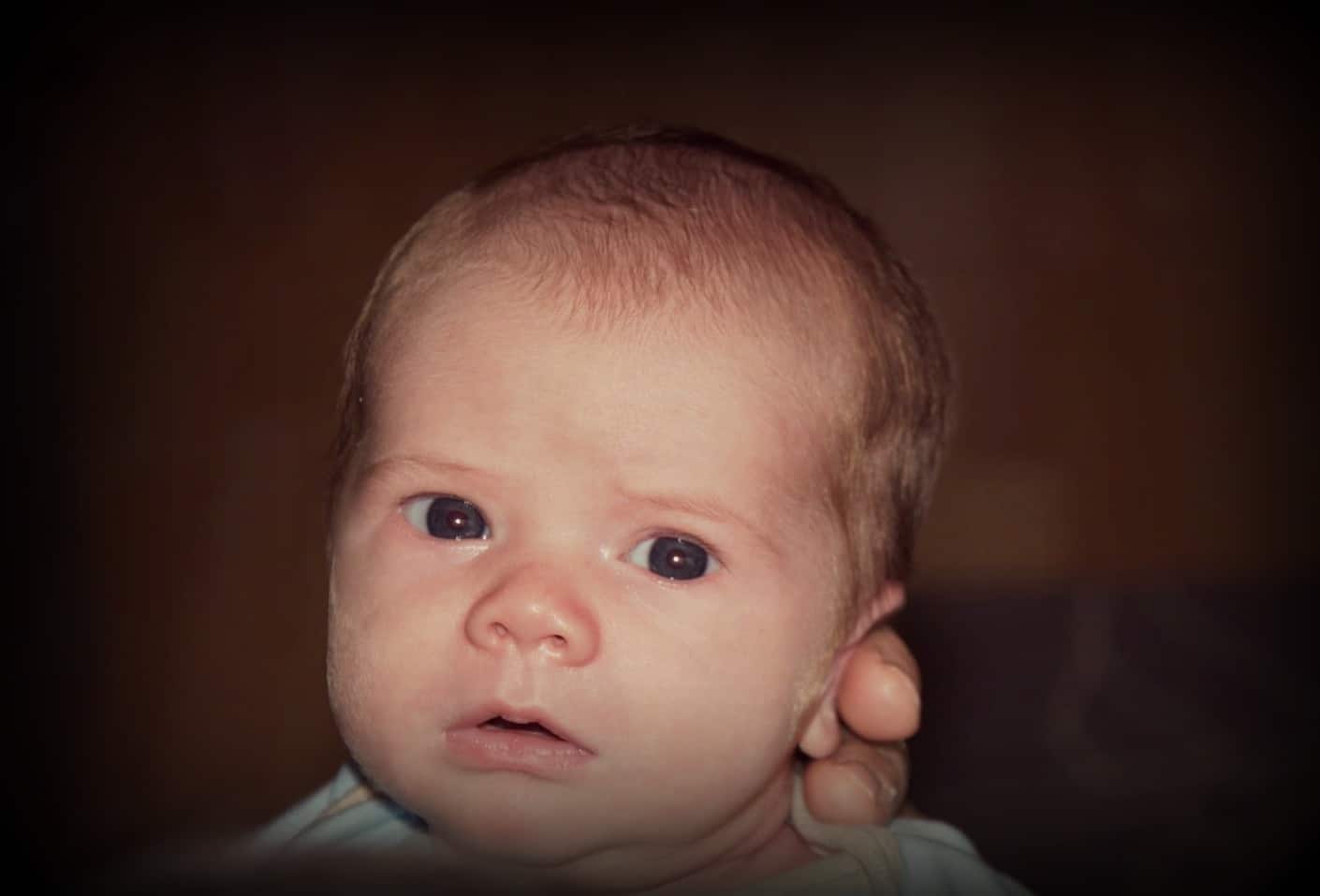 Newborn –
Joys: Constant cuddles, tiny features, baby smell, baby coos.
(Check out this sweet book for time with baby called Counting Kisses.)
Challenges: Limited sleep and time to yourself, hormonal fluctuations.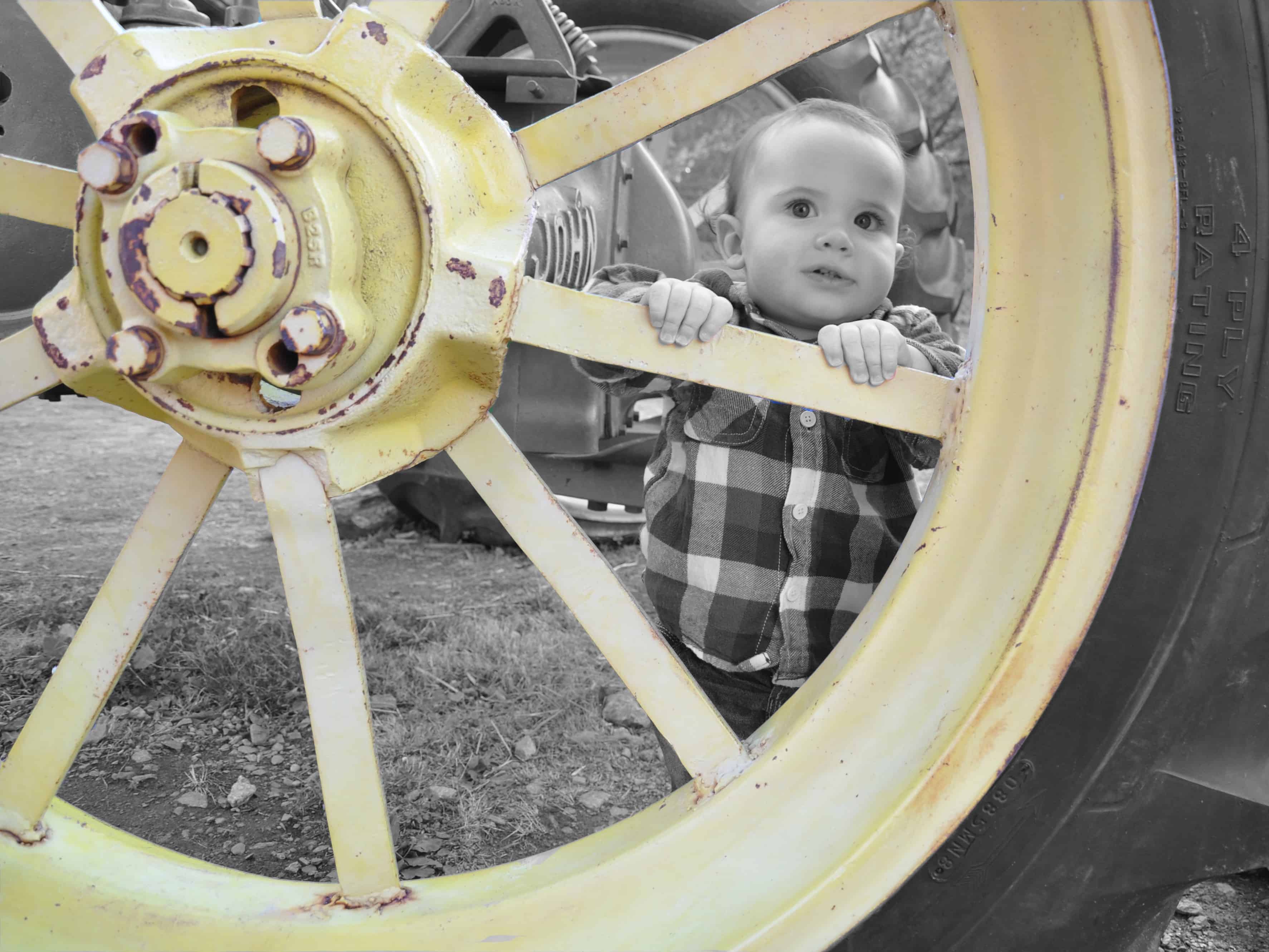 One year –
Joys: Learning to talk and walk, displays of affection, laughter, and more sleep – finally!
(Don't forget: a beautiful baby book to capture those moments! The Big Book of Me is a beautifully illustrated version.)
Challenges: Having to keep your eyes on them ALWAYS because they are into everything.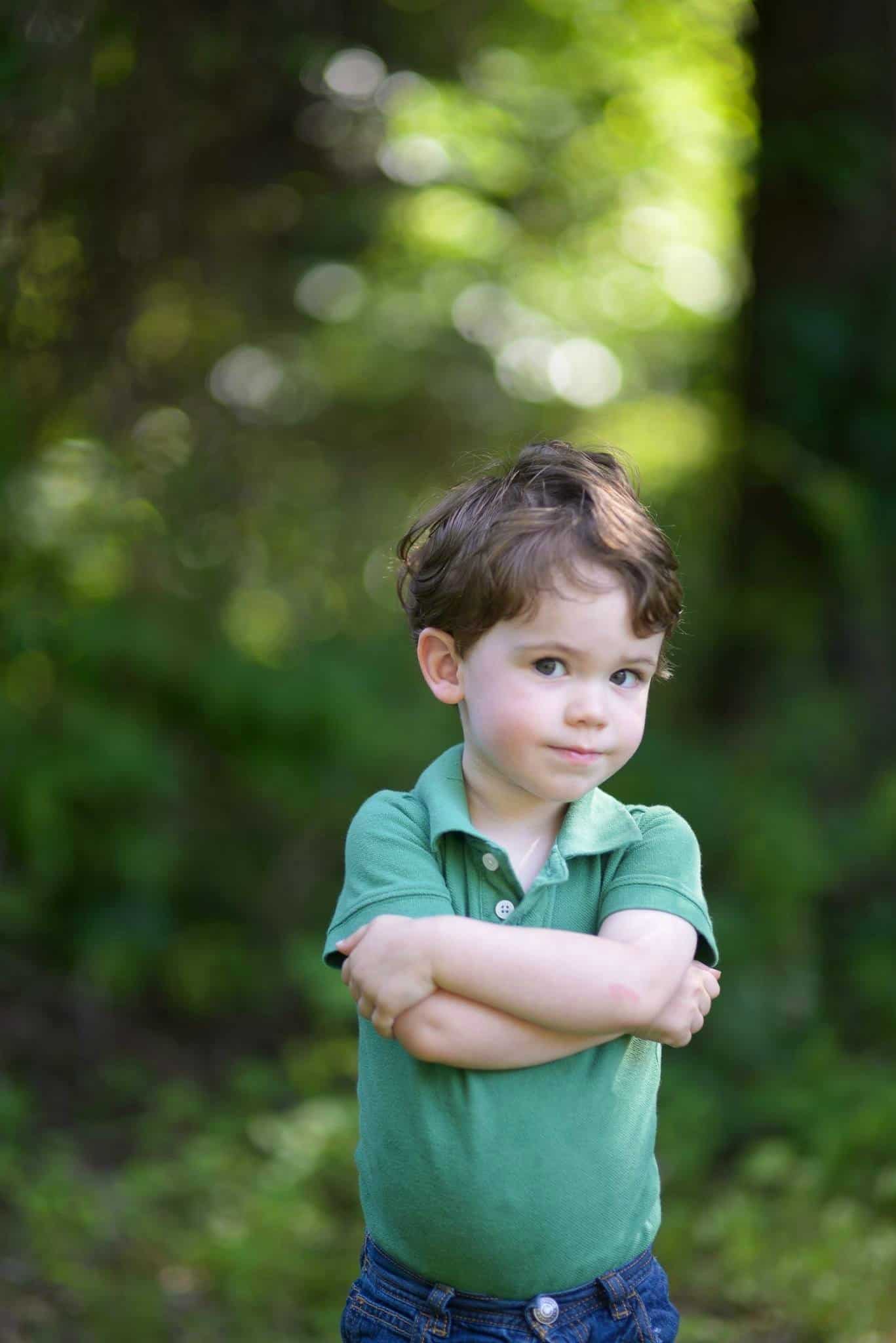 Two years –
Joys: Increased communication, more interaction with the world, developing a sense of humor, more independence which equals more time for parents!
Challenges: Tantrums. Need I say more?

Three years –
Joys: Carrying on real conversations, hearing those sweet expressions of love, watching them make friends and seeing their talents blossom.
Challenges: Potty training. Enough said.
(The Potty Book is an adorable way to make potty training fun.)
That's all I've experienced thus far! We are just beginning year four and year two with our boys. May we soak in the moments and count our blessings each day.
Parents of older children: what is your favorite childhood stage? Parents of little ones: what is your favorite baby stage? Comment below!
PIN IT!