This homemade cream of wheat recipe with freshly ground wheat is the most deliciously simple breakfast porridge! Sweet, nutty, creamy – perfect for all your favorite fruit toppings.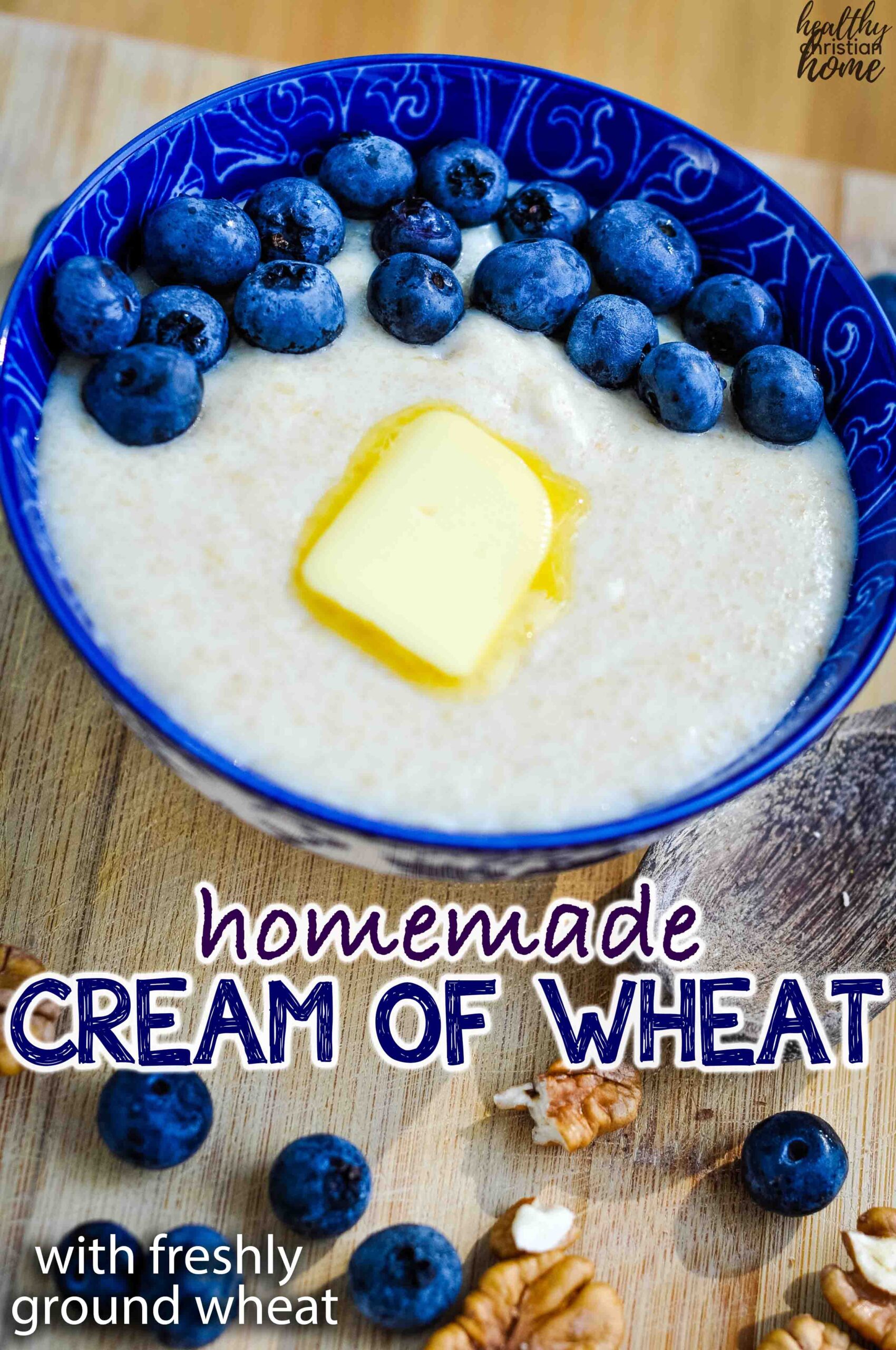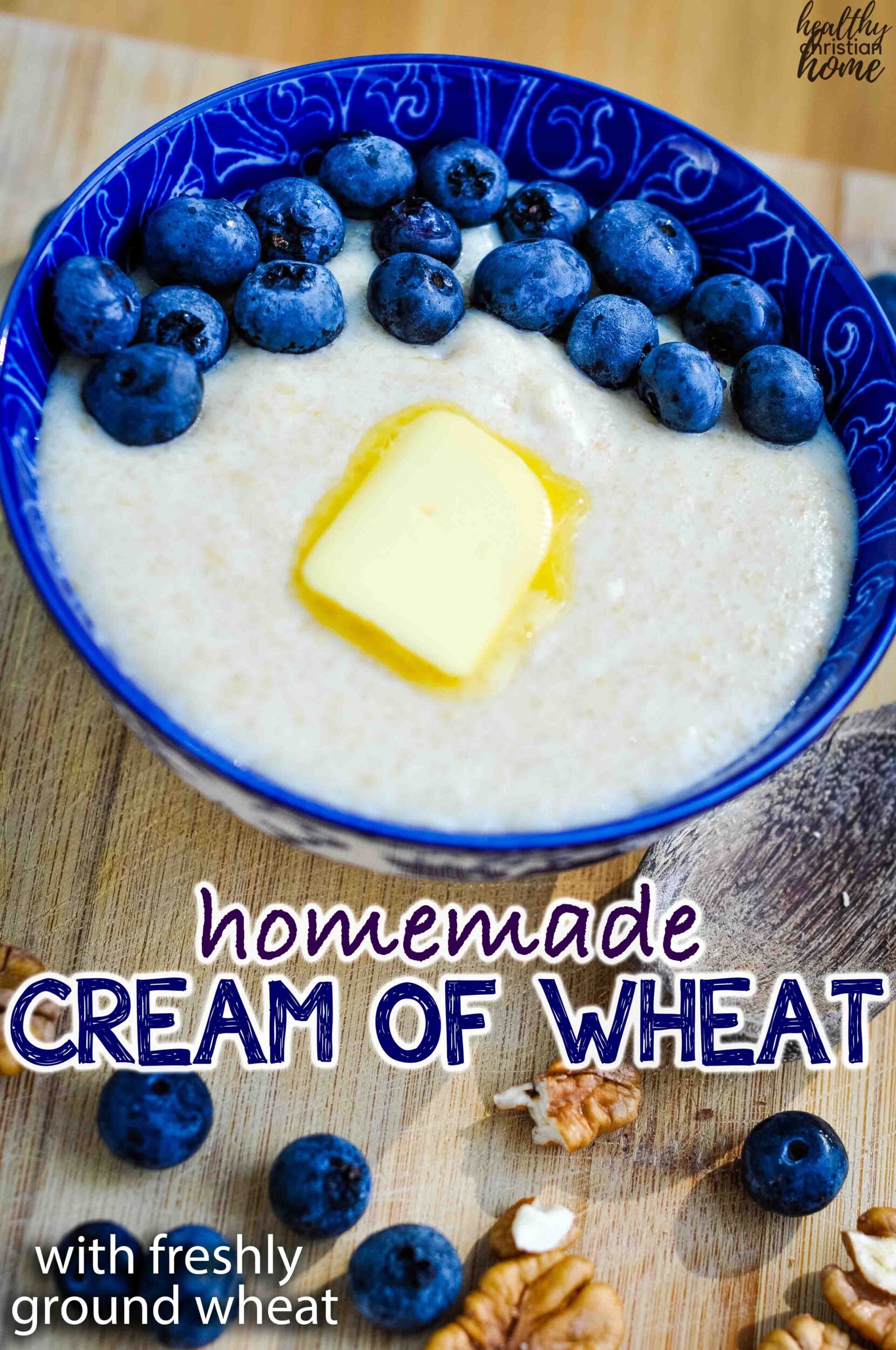 Learning to Make Homemade Cream of Wheat Porridge
Last week, we had just returned from a trip to visit family and I had nothing healthy planned for breakfast the next morning. We typically have sourdough oatmeal pancakes with eggs and our favorite smoothie.
But you know the post-traveling drill – it takes a few days to get everything up and running again. Especially in the kitchen.
I didn't even have the energy or forethought to soak oatmeal the night before, my typical go-to brekkie when I don't have anything planned. I was also craving something healthy and nutritious after eating fast food on the road, and didn't want to resort to a bowl of cereal.
So my wheels started spinning. What could I make with the food I already had in the house?
That's when I spotted it – my jar full of whole wheat berries I grind to make bread. I wondered, "Can I make homemade cream of wheat?"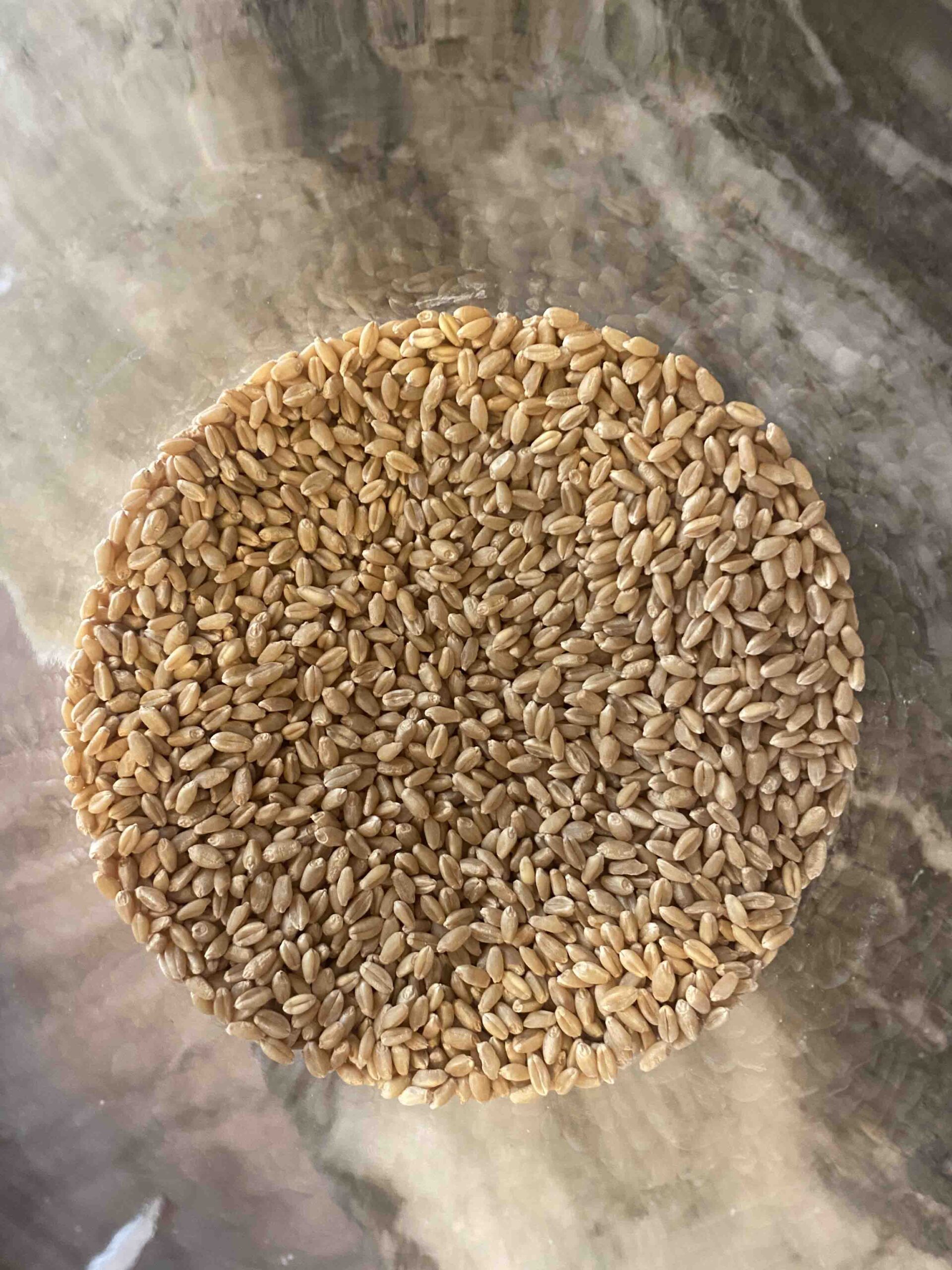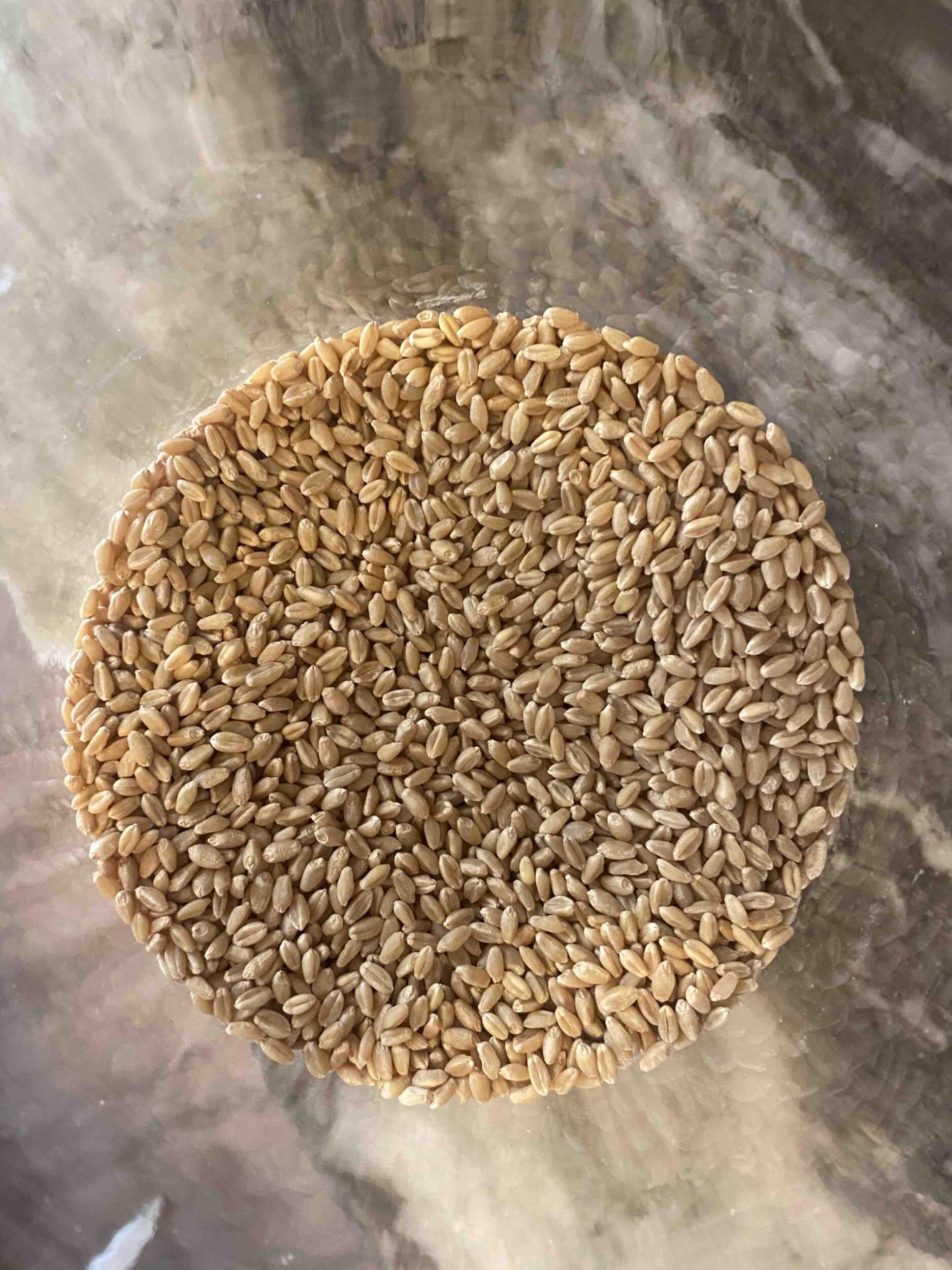 To be honest, I'd never even eaten cream of wheat before… well, maybe once. And I wasn't too impressed with the boxed stuff.
But I knew that fresh ground wheat has it's own nutty sweetness that tastes nothing like flour from the grocery store. "It can't be too hard," I thought.
The results? EPIC.
This is now one of our favorite breakfasts and I'm planning to have it on the regular rotation from now on! The boys gobbled it up and were fueled all morning long with this amazing porridge.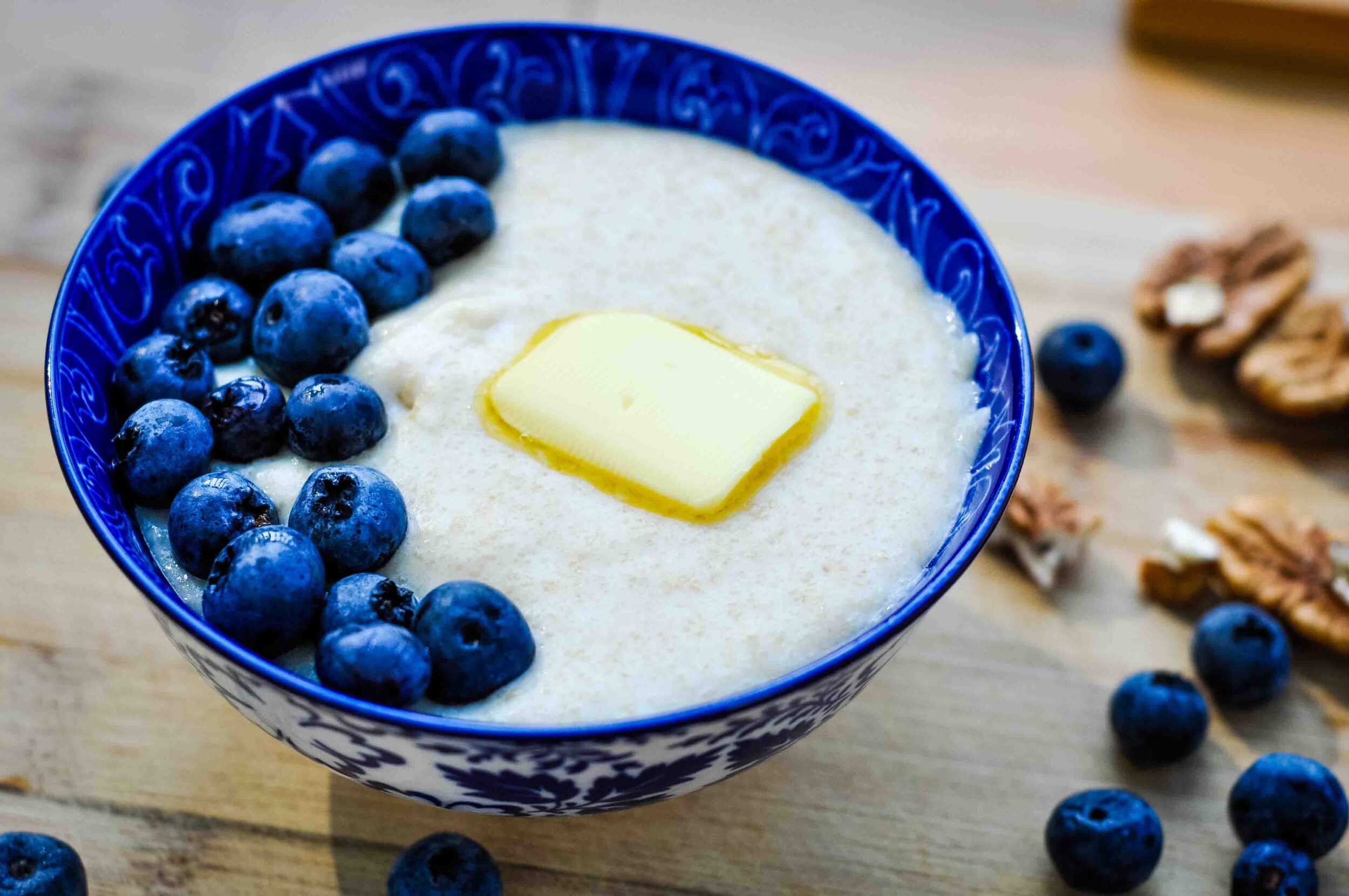 It's also a wonderfully easy way to venture into the world of freshly ground wheat if you're overwhelmed by the idea of breadmaking but still want to experience the benefits.
(Much of the information I'm sharing about the benefits of freshly ground wheat come from The Essential Home Ground Flour Book by Sue Becker. I highly recommend it.)
Is cream of wheat healthy to eat?
Yes, it's very healthy — when it's made with freshly ground wheat. Cream of Wheat from a box isn't as nutritious because a few days after grinding, it loses part of its nutrient content.
Boxed cream of wheat also doesn't have the entire bran present (to prevent spoilage). This part of the wheat contains extra vitamins and minerals. Boxed cream of wheat is also enriched with synthetic vitamins.
Here's the ingredients on the box:
Wheat Farina, Calcium Carbonate, Defatted Wheat Germ, Disodium Phosphate, Ferric Orthophosphate, Niacinamide, Thiamine Mononitrate, Riboflavin, Folic Acid.
This is why I like making cream of wheat with the good stuff — freshly ground, whole wheat berries! None of the nutrients removed, nothing synthetic.
Whole wheat nutrition
When freshly ground, whole wheat contains the following:
Fiber which helps to cleanse the colon
Prebiotics which feed good organisms in the gut
Vitamin E – it's one of the richest food sources
B vitamins like folate
Trace minerals like phosphorous, selenium, & manganese
Wheat does contain phytic acid like all grains, nuts and seeds, which can bind to important minerals.
To increase the nutrition of this cream of wheat, I recommend soaking the mixture overnight before cooking which helps break down the phytic acid and make minerals bioavailable.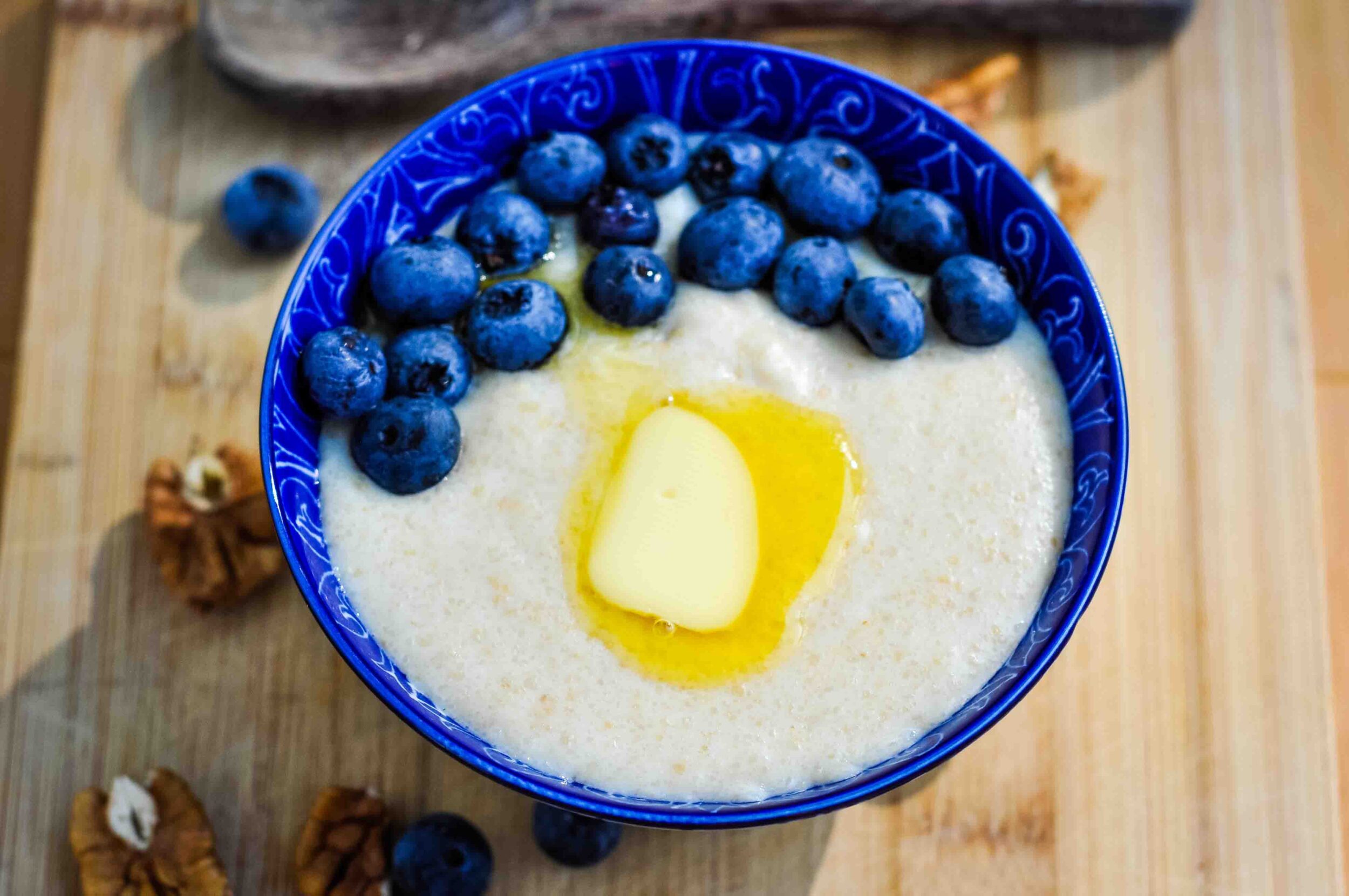 Why use freshly ground flour?
When you grind the wheat berries yourself, none of the nutritious brand and germ are discarded as in the case of store bought flour.
All the nutrients are compltely present and have not been denatured when ground fresh.
It also tastes a LOT better – freshly ground wheat has such a sweet , nutty flavor!
I like using non-GMO hard red or hard white wheat berries.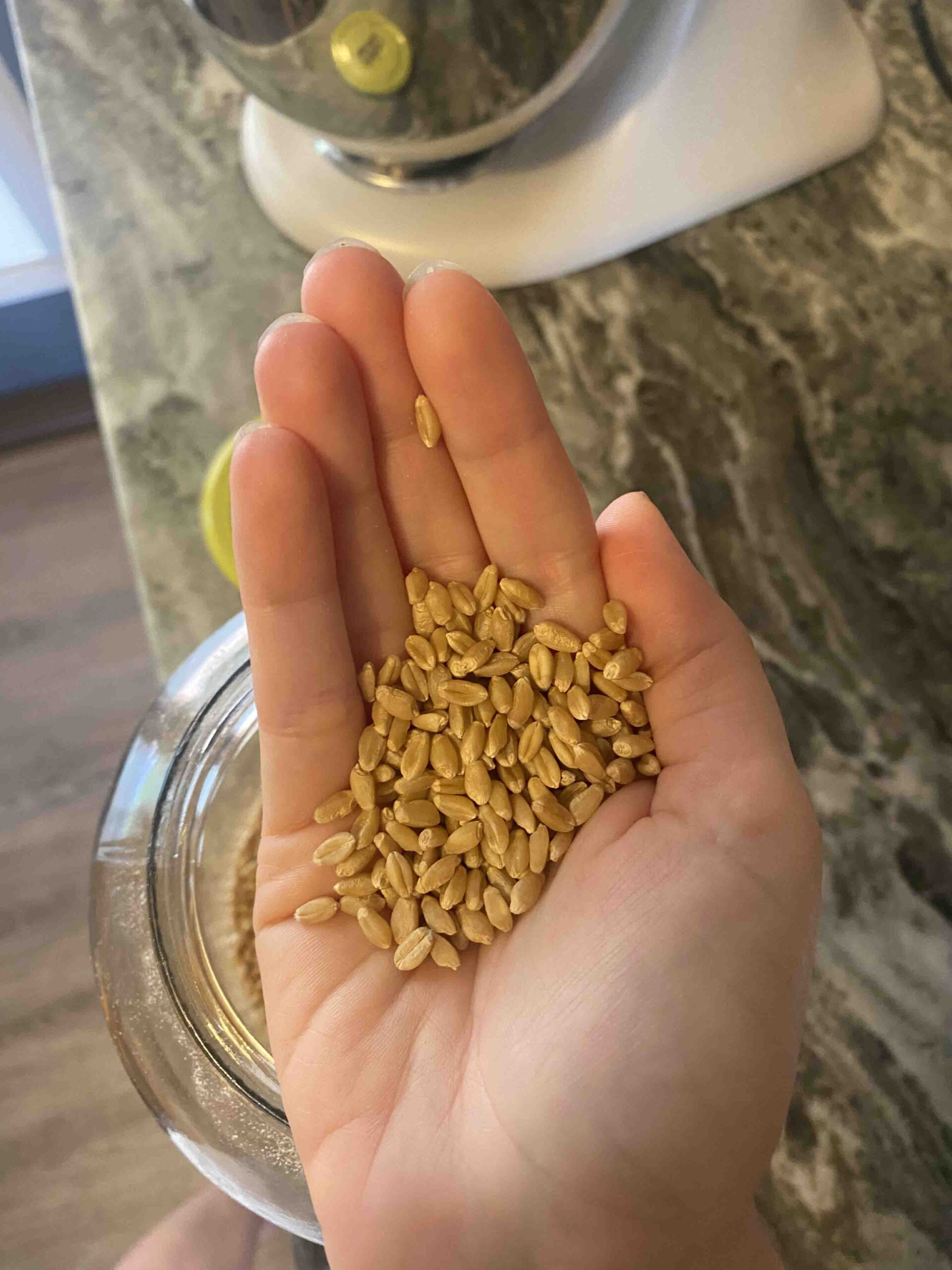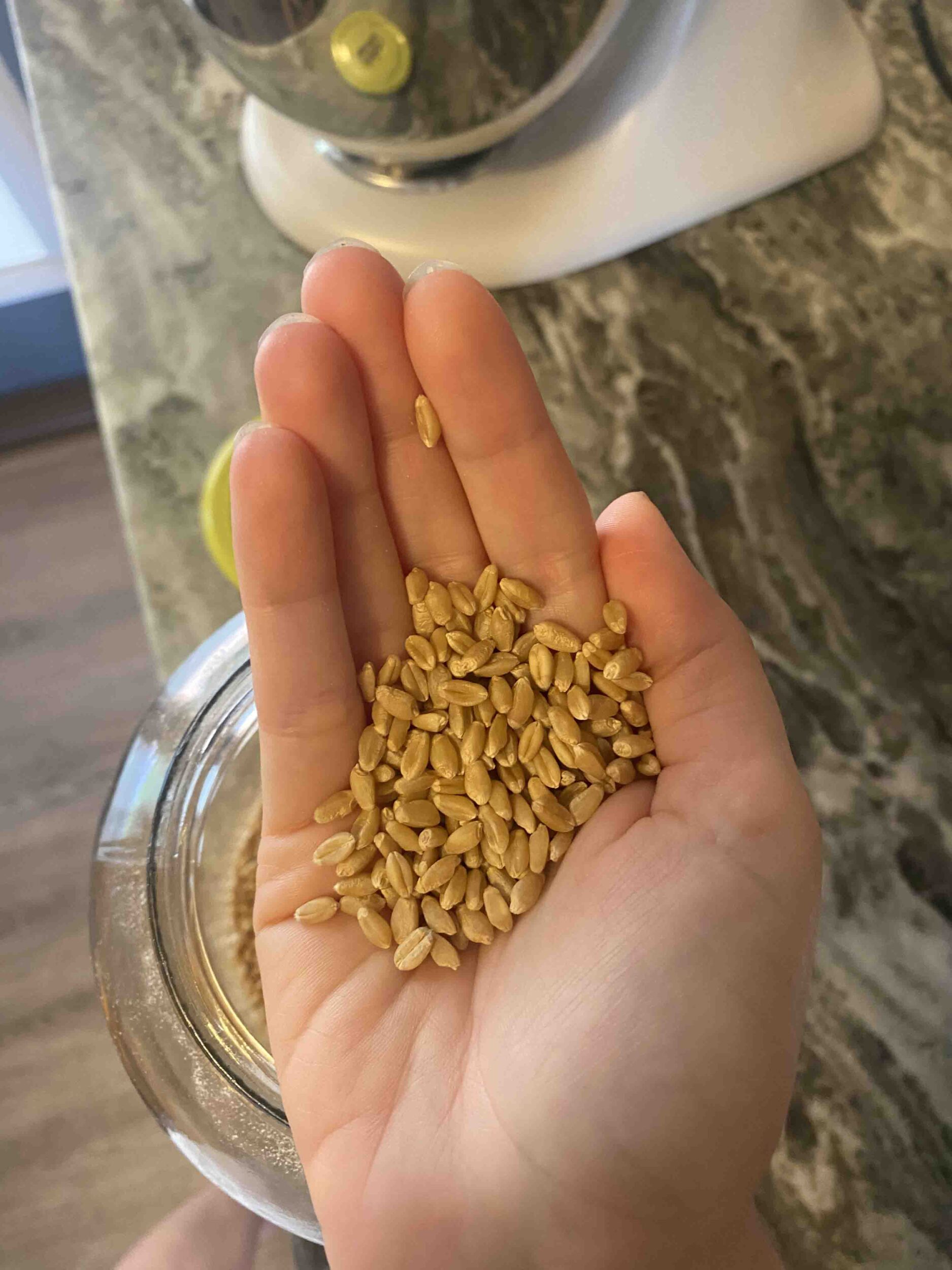 If you don't have access to any tools to grind wheat berries, I recommend Bob's Red Mill Creamy Wheat Cereal.
Which is better for you, oatmeal or cream of wheat?
They are both extremely nutritious, especially when soaked overnight before cooking. Their nutrition profiles are just slightly different – for example, oats have more iron and magnesium while wheat has more vitamin E.
Cream of wheat is also a fun way to switch up your typical porridge routine from oatmeal. I know in our house, we get in a major oatmeal rut and eat it over and over. It's good to mix up the grains you eat to get a variety of nutrition.
You can also add in other types of grains to your porridge like rye, amaranth, spelt, buckwheat, etc.
Is cream of wheat better with milk or water?
I definitely prefer it with milk, as it adds such a great creaminess to the finished dish. But if you're sensitive to dairy, you could use water instead or even try non-dairy milks like almond. We love this homemade coconut milk!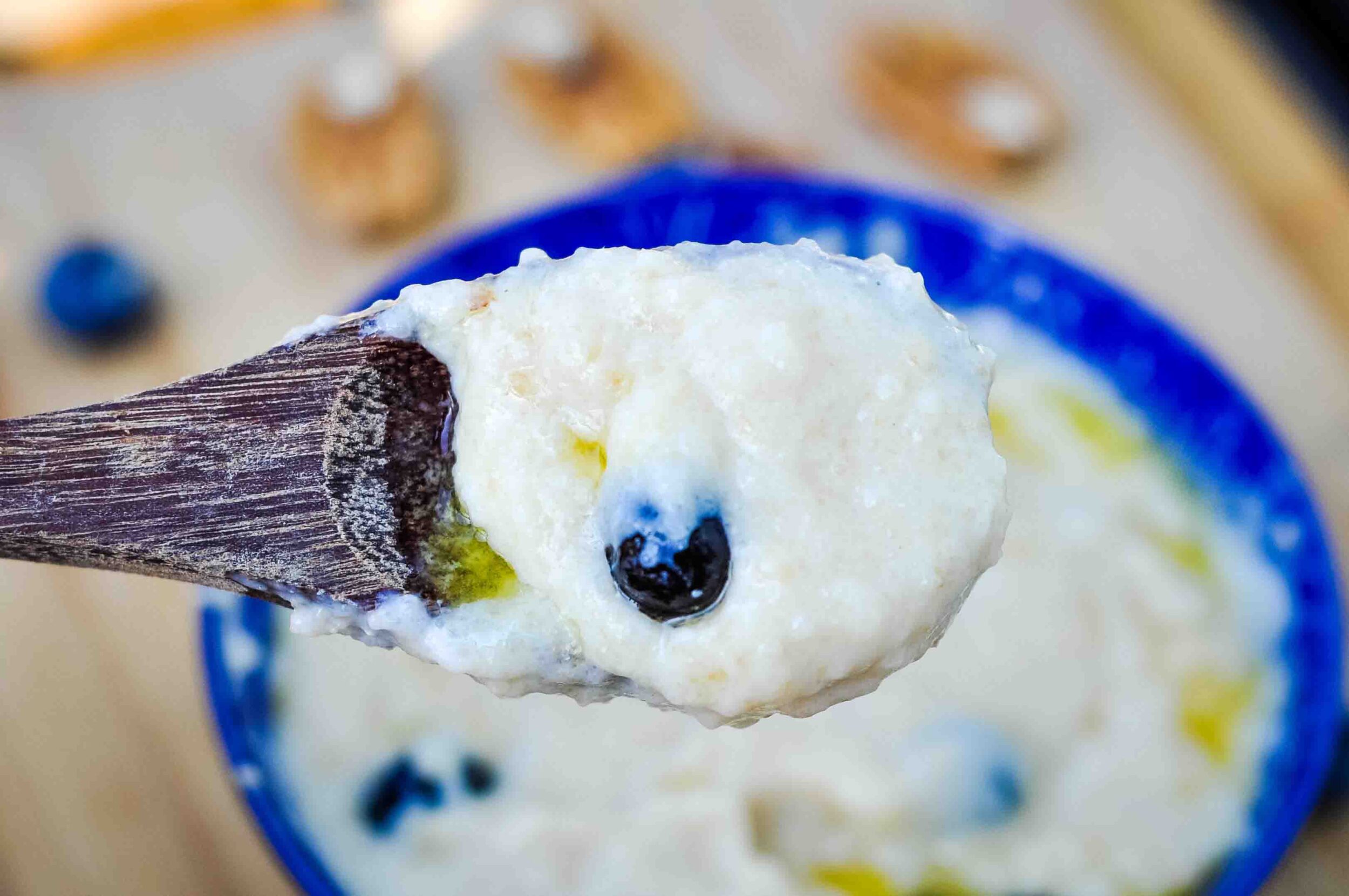 How to make cream of wheat from scratch
Making cream of wheat is so simple!
First, you want to ideally use freshly ground flour. You can use several different kitchen appliances like high speed blender or coffee grinder, but the best option is a grain mill.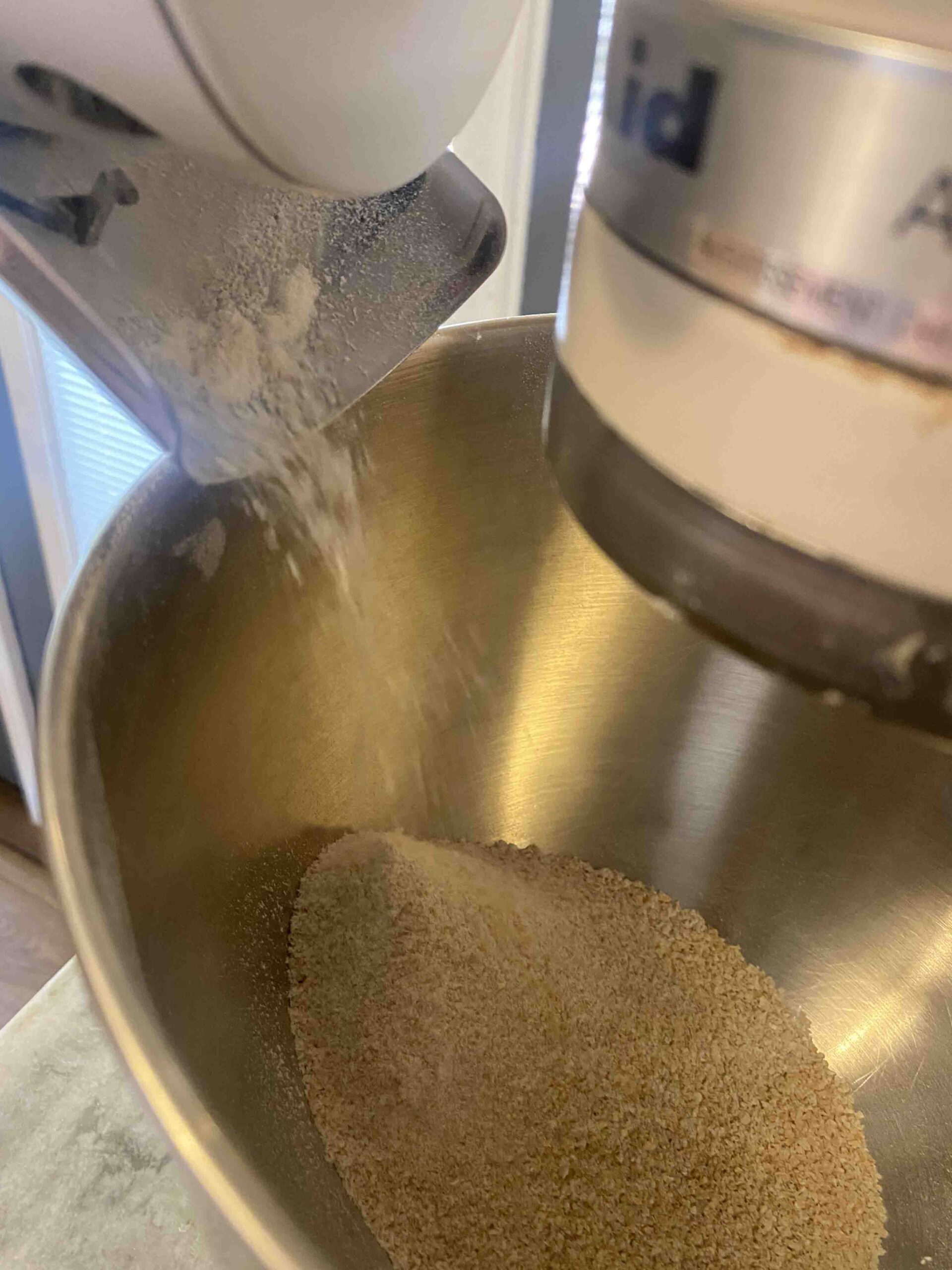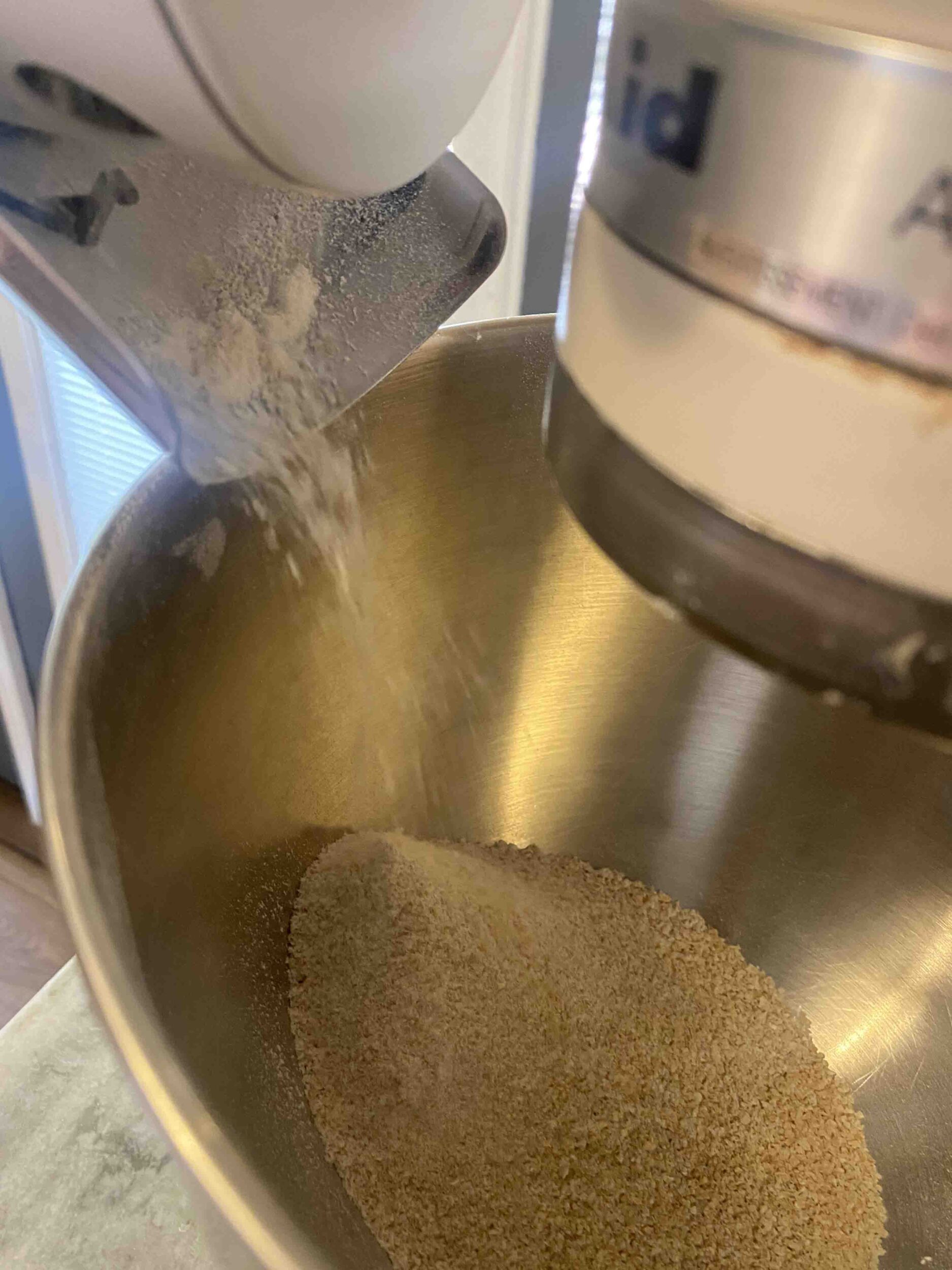 The grain mill I use from Mockmill – it keeps all the nutrition in tact by keeping the temperature low and grinding with stone. I love it. (My followers get 5% off any style of grain mill!)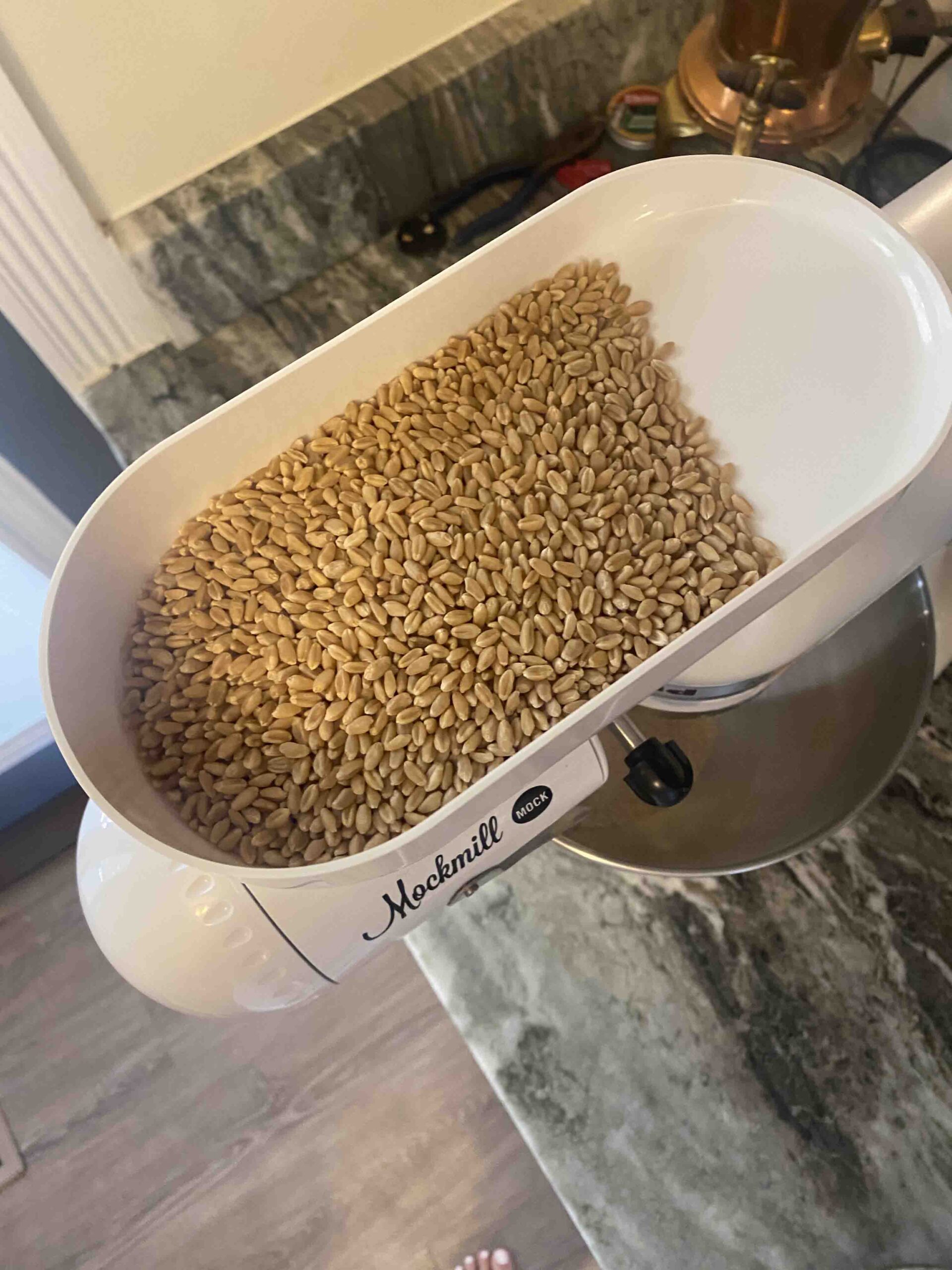 If you don't have wheat berries to grind, you can use a quality creamy wheat hot cereal like this one from Bob's Red Mill.
To make cream of wheat, you want to use 1 part wheat cereal to 4 parts milk. I used 1/2 cup wheat, 2 cups of milk, which is perfect for 2-3 servings. This recipe can easily be doubled or tripled.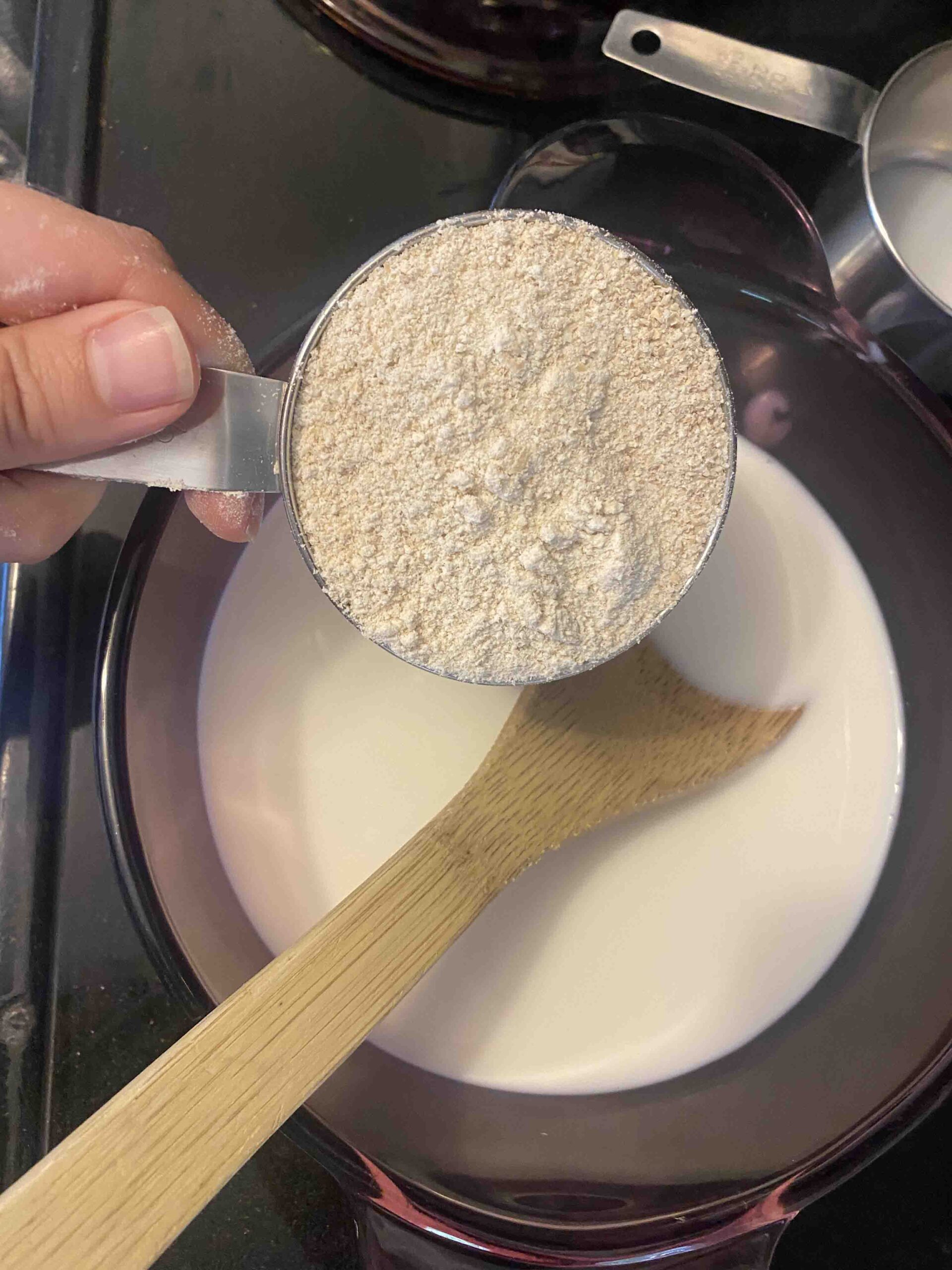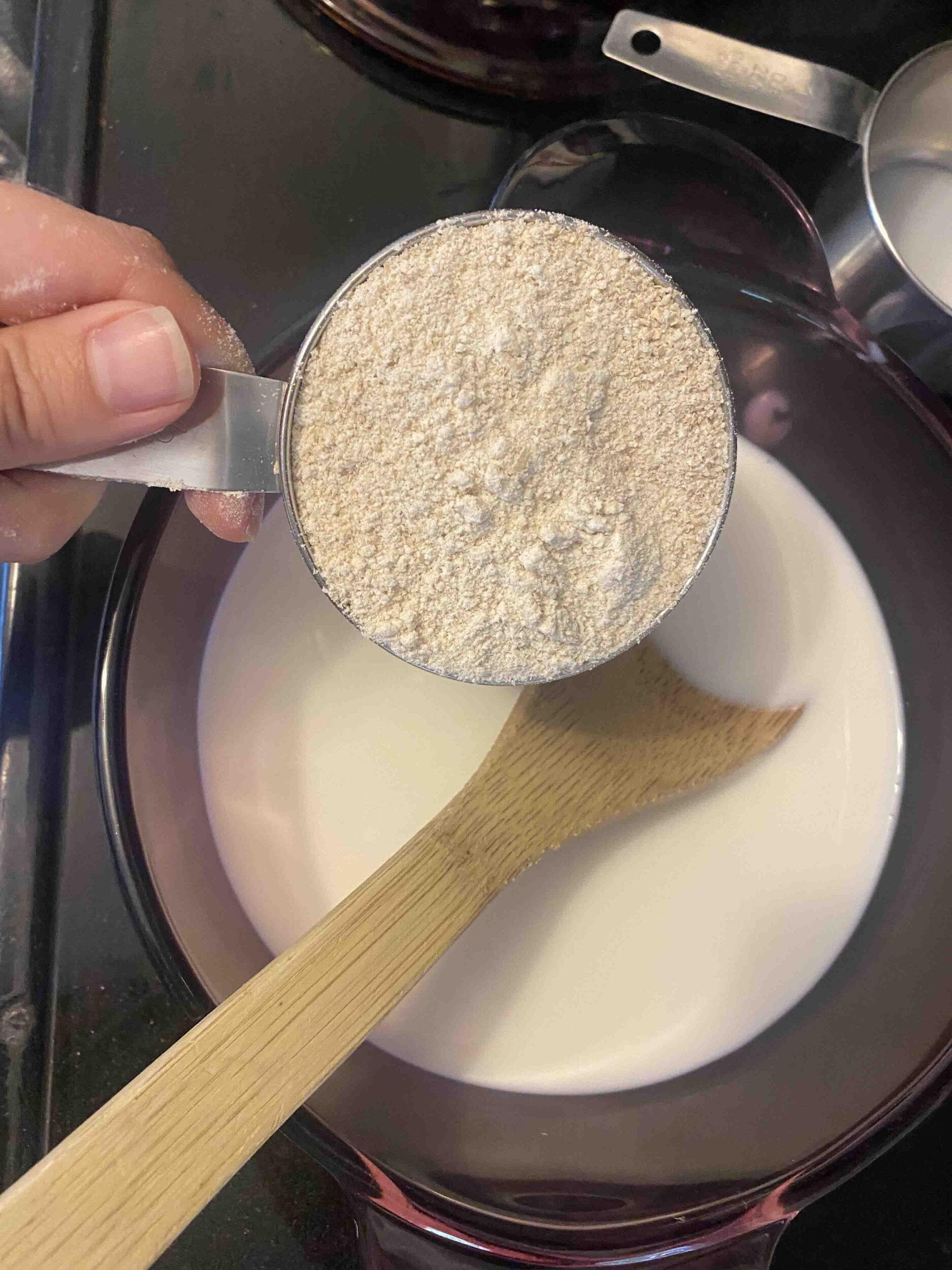 Add the wheat, milk, and a pinch of salt to a saucepan. (Soak the mixture in the fridge overnight for maximum nutrition.)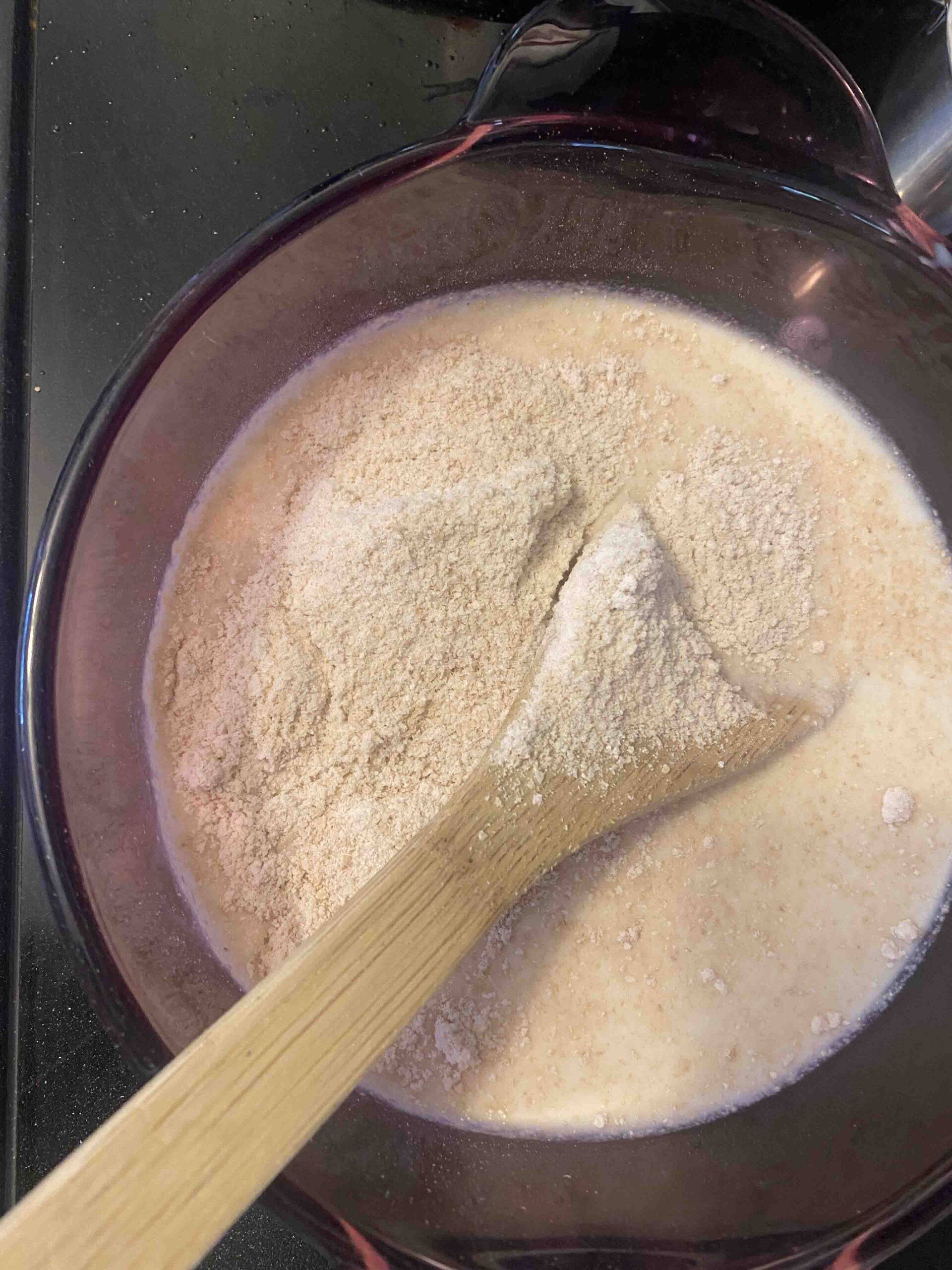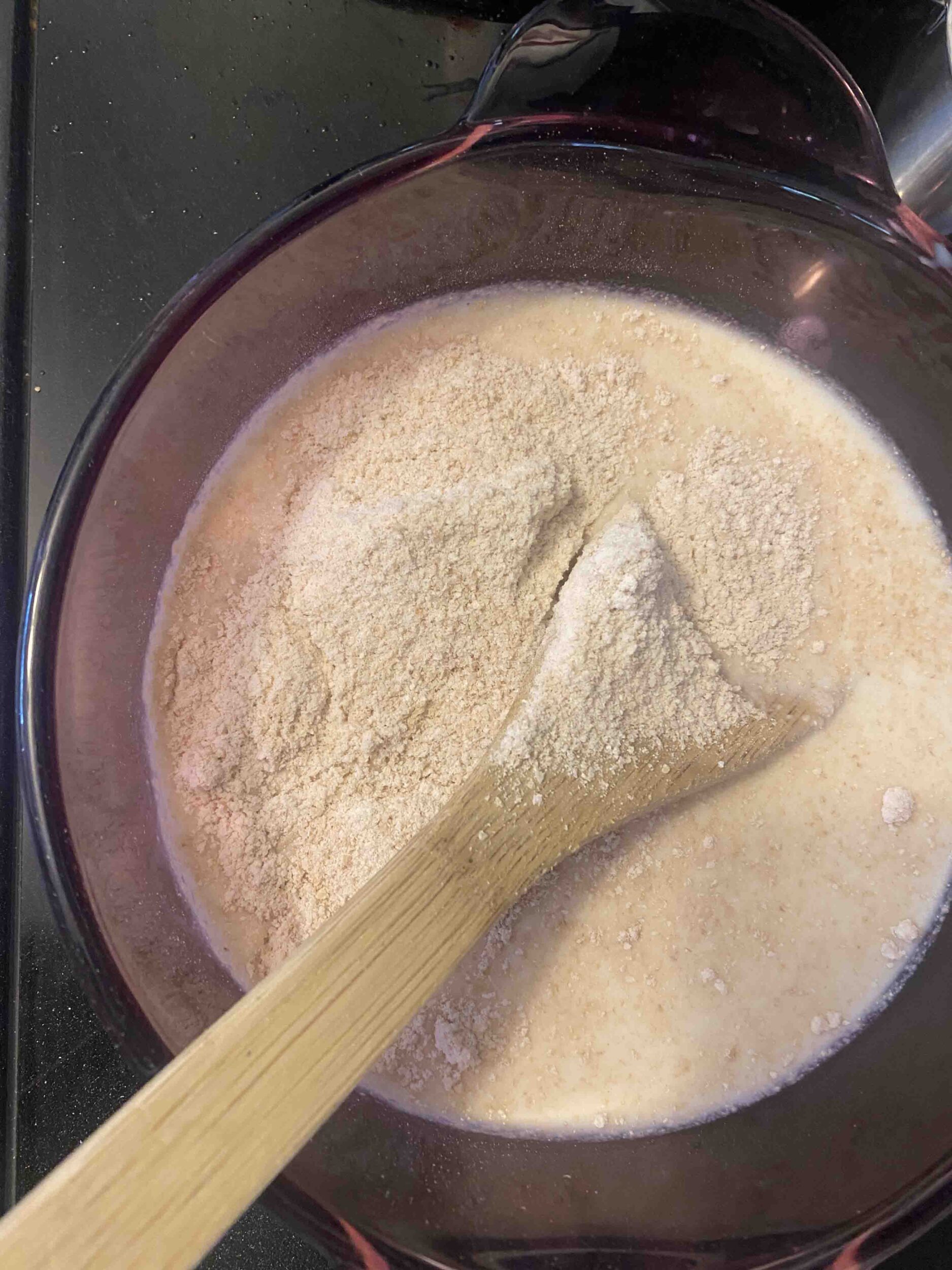 Cook on medium heat, stirring occasionally, until the porridge is bubbling and thick.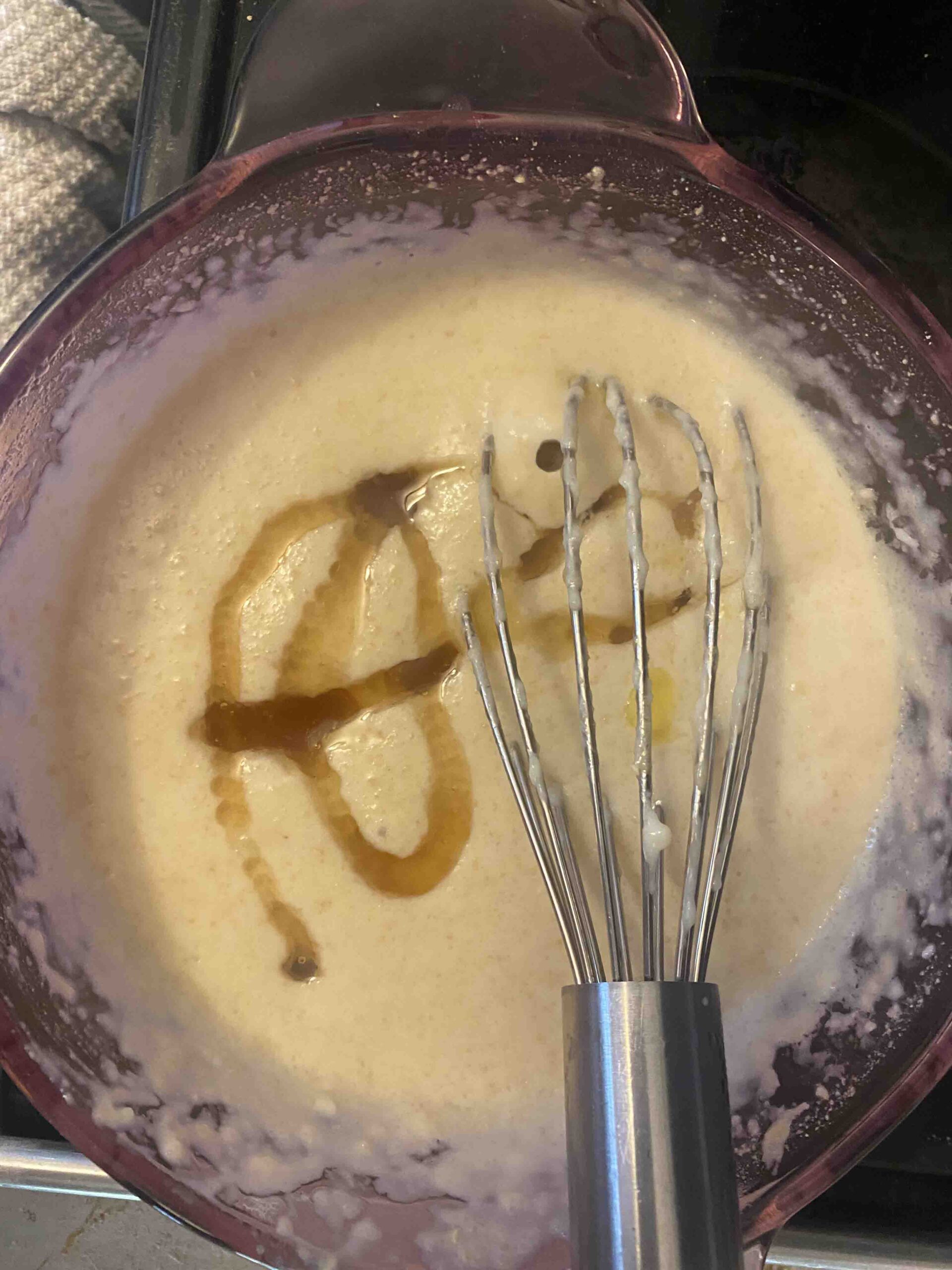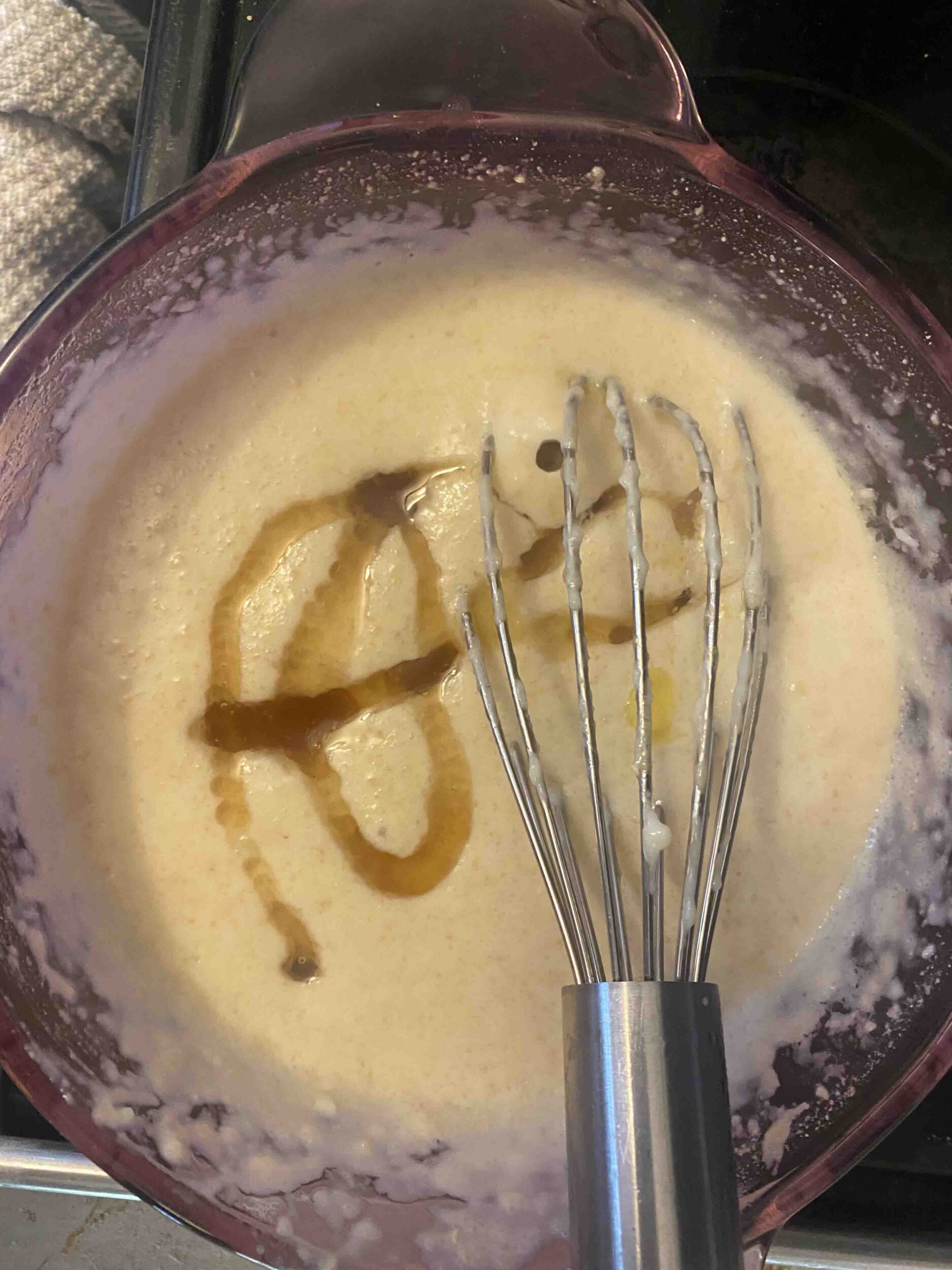 Remove from heat and add a couple tablespoons of butter and maple syrup or honey to sweeten. Add whatever toppings you desire!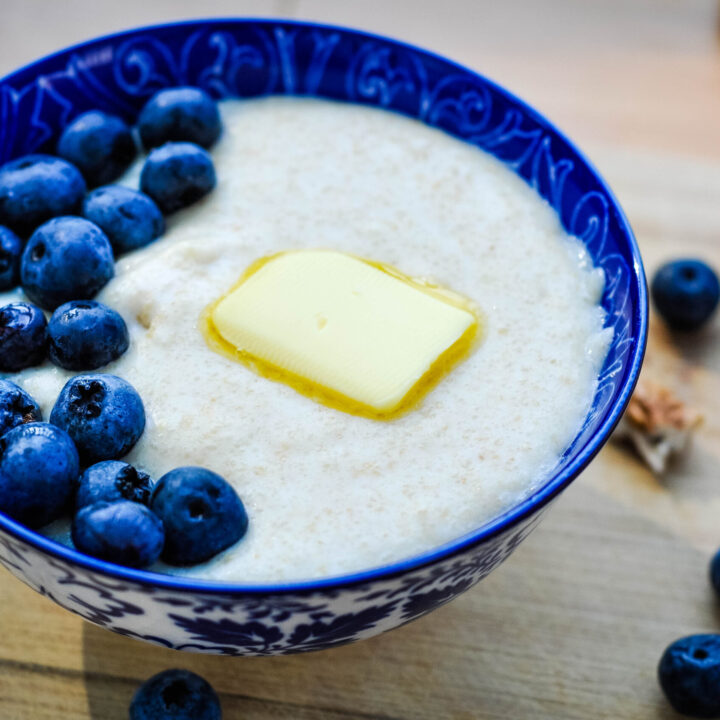 Yield: 3 servings
Homemade Cream of Wheat (with freshly ground wheat)
Prep Time: 2 minutes
Cook Time: 10 minutes
Total Time: 12 minutes
This homemade cream of wheat with freshly ground wheat is the most deliciously simple breakfast porridge! Sweet, nutty, creamy - perfect for all your favorite fruit toppings.
Ingredients
1/2 cup whole wheat berries, freshly milled (or cream of wheat cereal)
2 cups milk
Pinch of salt
2 Tbsp. butter
2 Tbsp. maple syrup
Toppings of choice
Instructions
1. Grind wheat berries in a grain mill or other kitchen appliance. If you don't have access to this, you can use store bought cream of wheat cereal instead.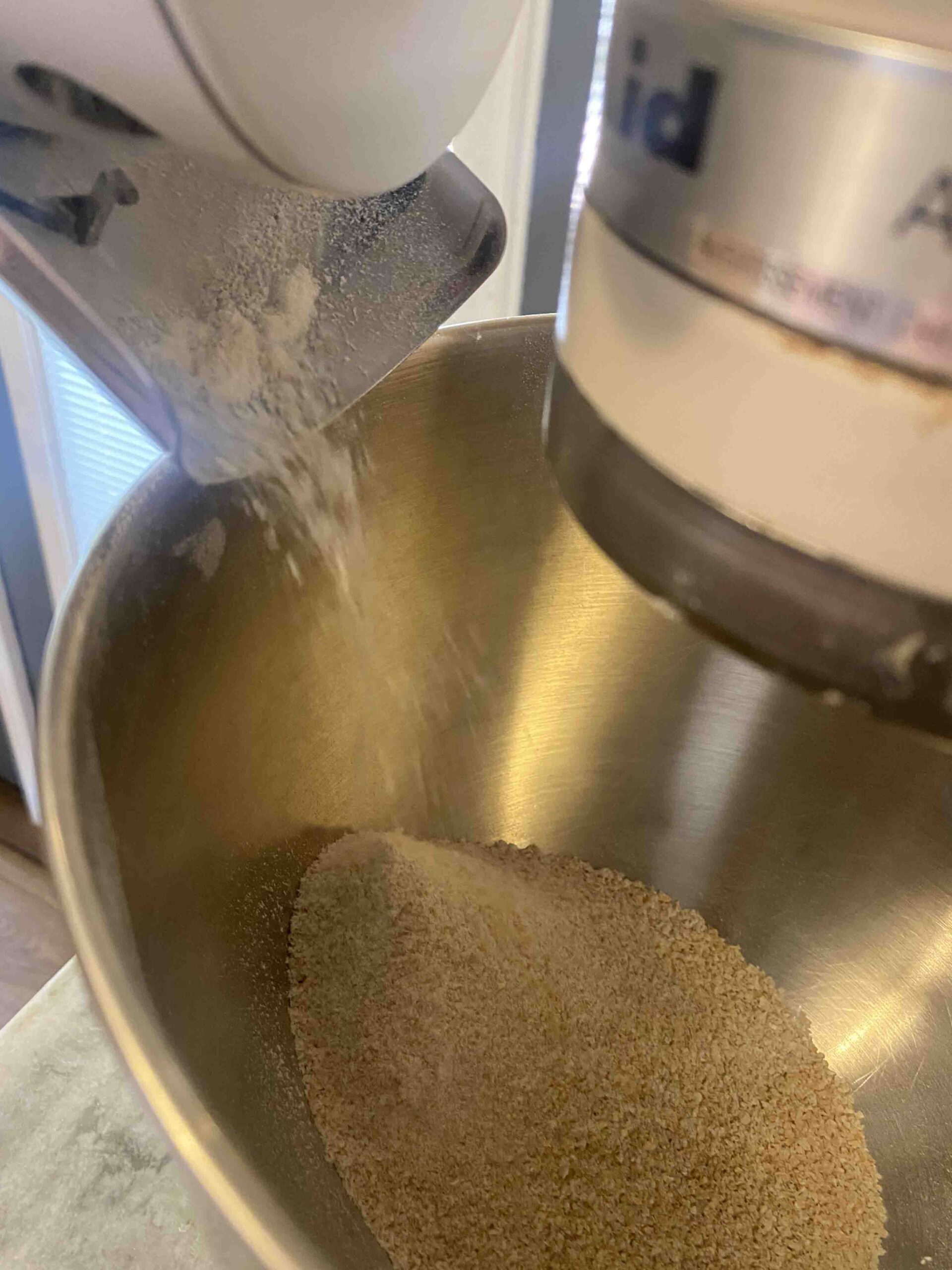 2. To a saucepan, add wheat cereal, milk, and pinch of salt.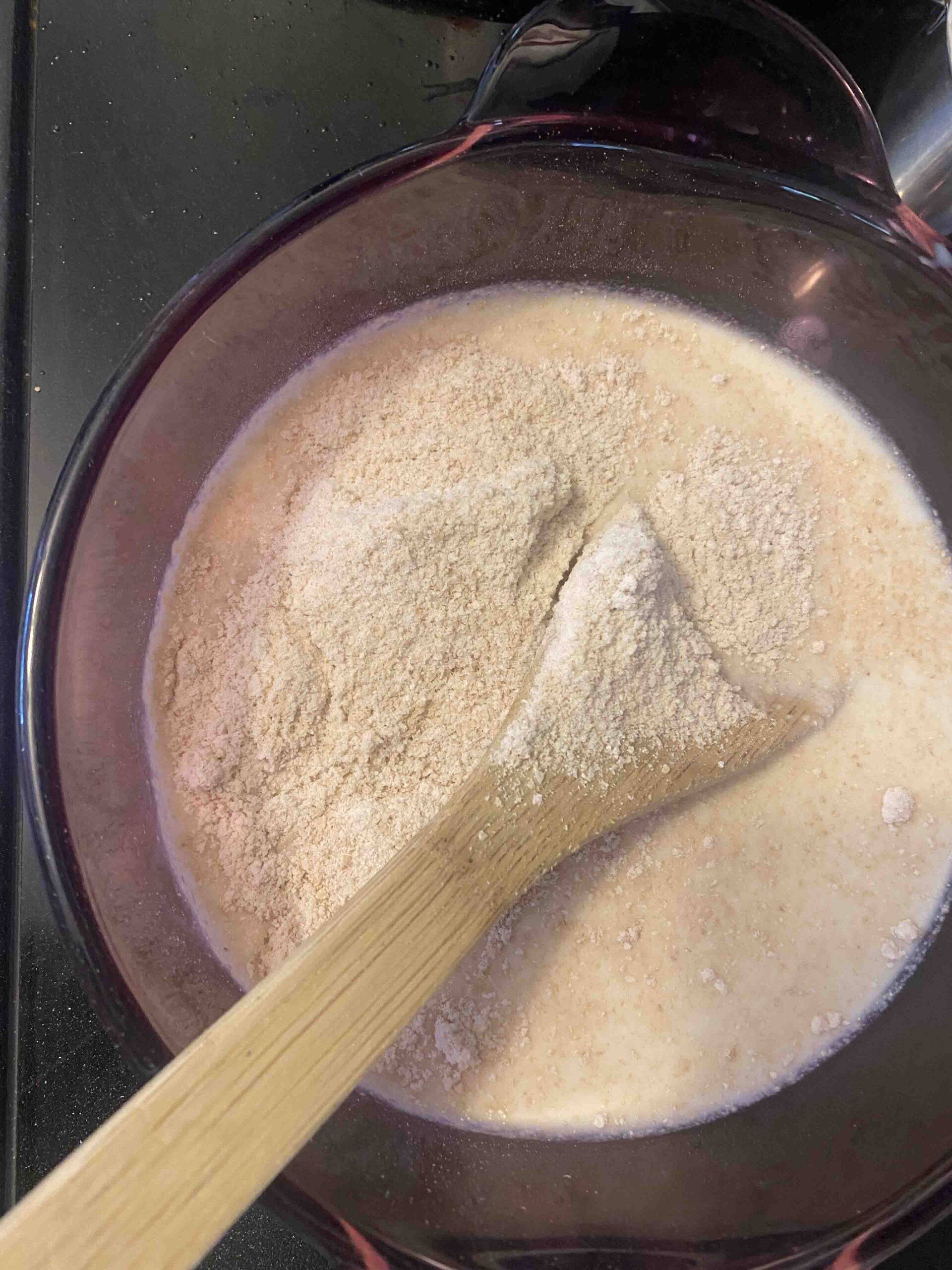 3. Cook on medium heat for several minutes until cereal is bubbling and thickened.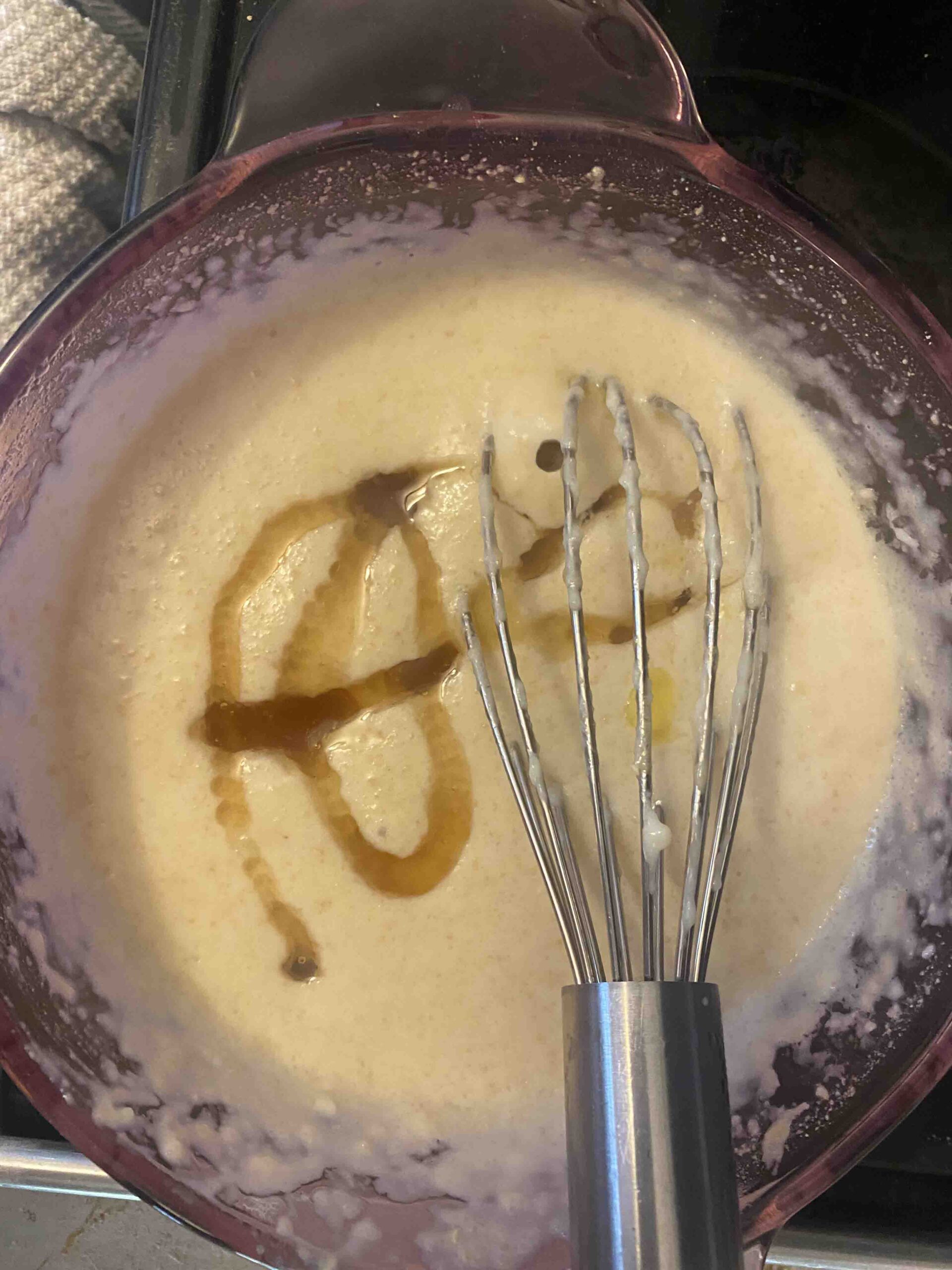 4. Add butter and maple syrup, plus whatever toppings you desire. Serve immediately.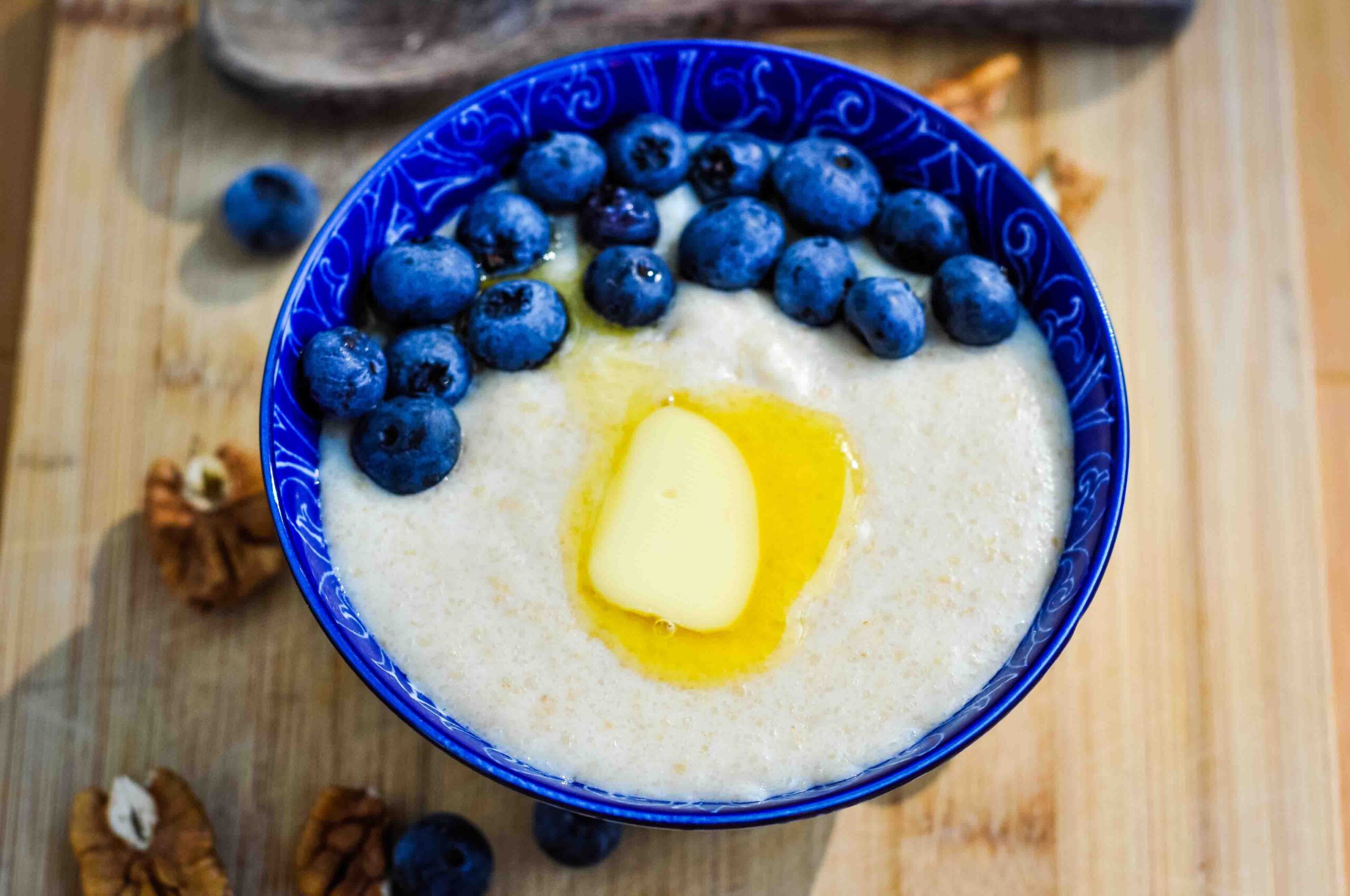 Notes
* For extra health benefits, combine the wheat cereal and milk and allow to soak in the fridge overnight before cooking.
Recommended Products
As an Amazon Associate and member of other affiliate programs, I earn from qualifying purchases.
Nutrition Information:
Yield:
3
Serving Size:
1
Amount Per Serving:
Calories: 235
Total Fat: 11g
Saturated Fat: 7g
Trans Fat: 0g
Unsaturated Fat: 3g
Cholesterol: 33mg
Sodium: 192mg
Carbohydrates: 27g
Fiber: 2g
Sugar: 8g
Protein: 8g
Best cream of wheat toppings & add ins
Cream of wheat is typically a sweet porridge, and we like using natural sweeteners like honey or maple syrup to sweeten it. It's also fun to add a variety of toppings, such as:
Fresh berries
Chopped apples
Nuts or seeds
Shredded coconut
A dollop of jam or peanut butter
Spices like nutmeg or cinnamon
Truly the possibilities are endless! You could even try savory cream of wheat recipes by stirring in an egg yolk and maybe even some crumbled bacon. Yum!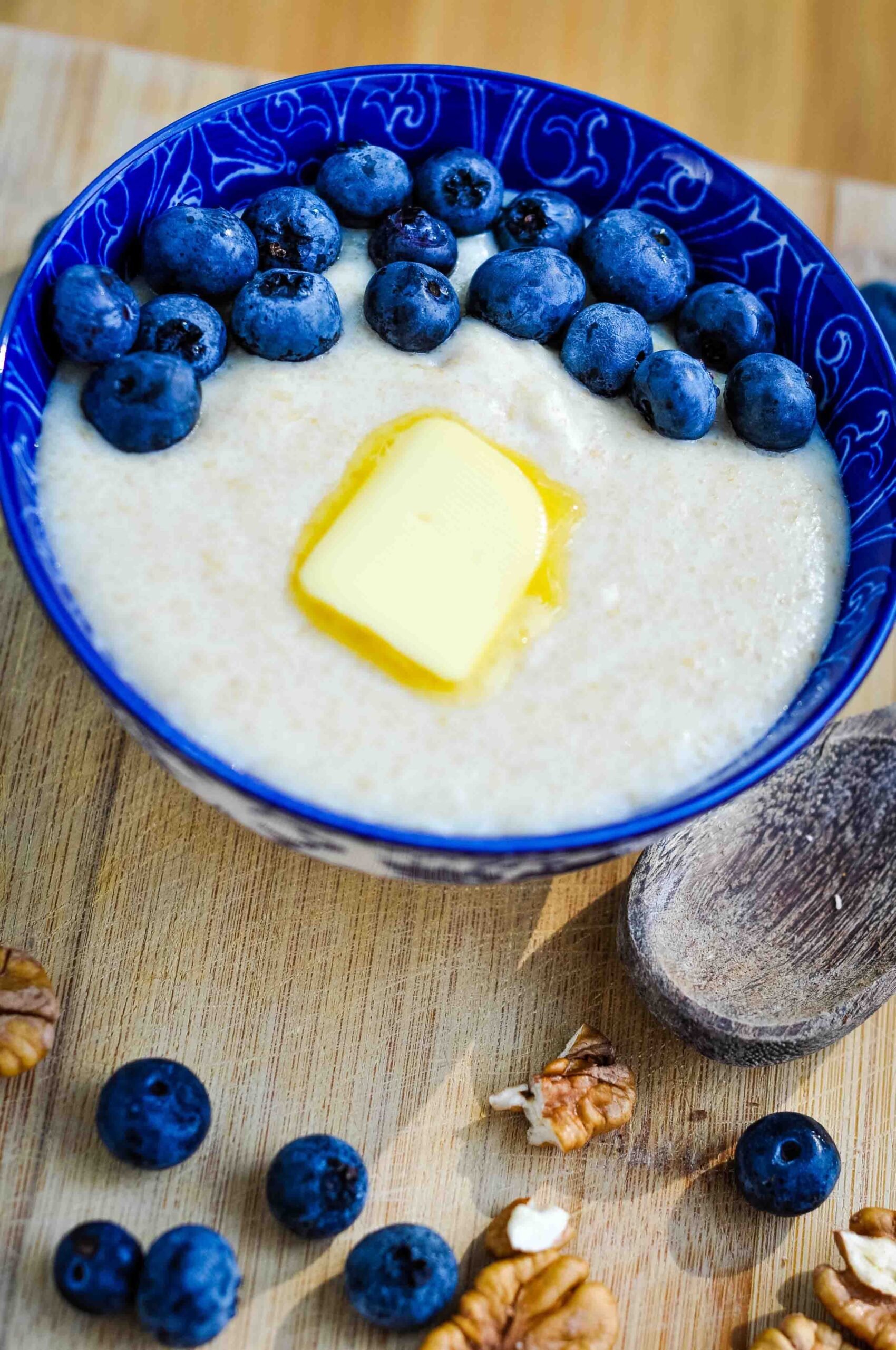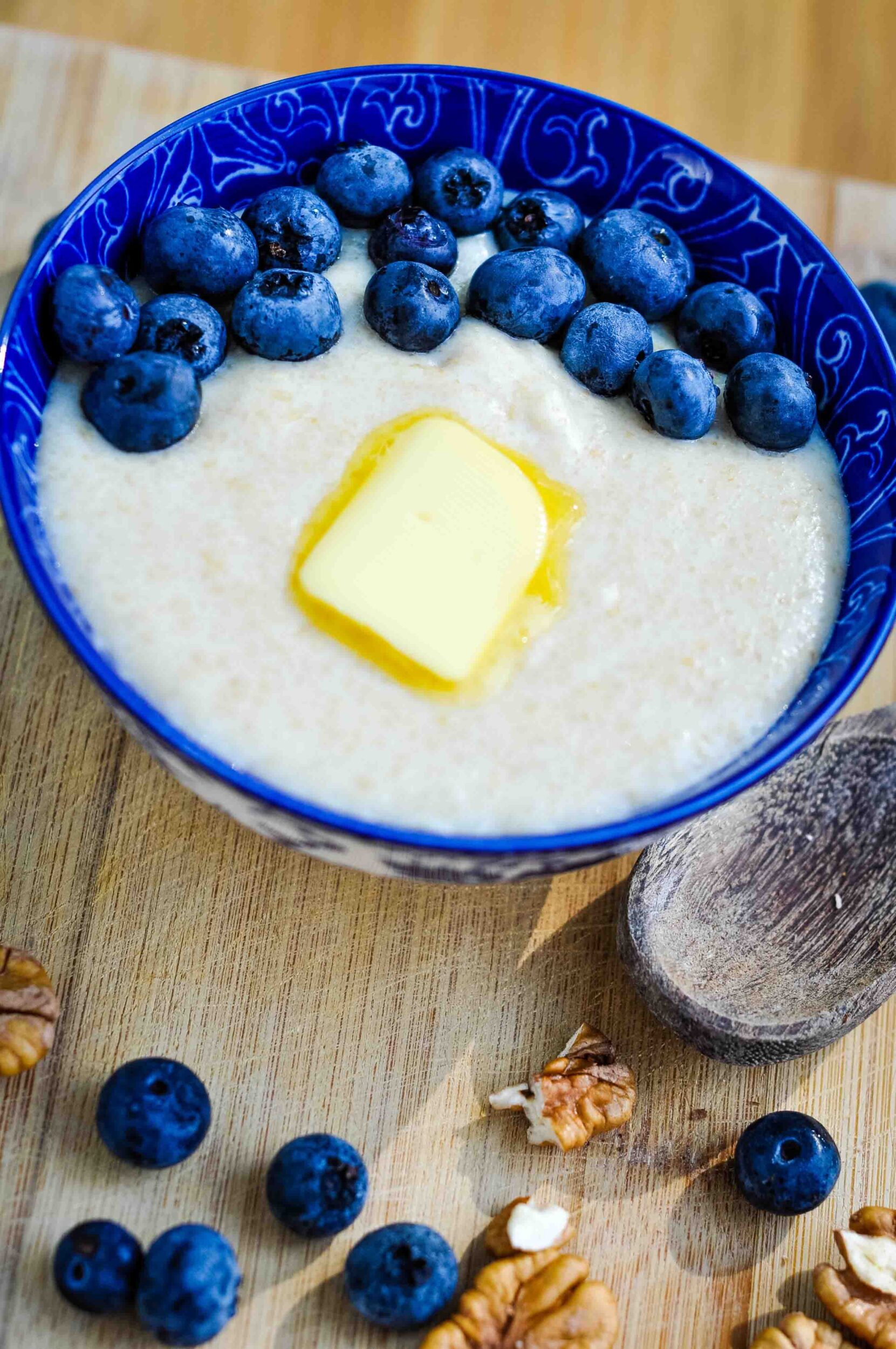 What can I make with Cream of Wheat?
You don't have to serve anything with this – it's a pretty complete breakfast on its own as long as you use milk and butter.
But I like serving it with extra protein like boiled eggs or a natural bacon or sausage. A healthy smoothie is always a great addition, as well!
Will you try this easy cream of wheat recipe? What's your favorite type of porridge?
PIN IT!