Are you wondering how to be saved, or questioning "How do I go to heaven?" The answers are clearly found within God's Word. Sadly, many today aren't teaching the full truth of what the Bible actually says. God loves you and wants you to be saved, more than you can ever know! 1 Timothy 2:4 says that God "desires all people to be saved and to come to the knowledge of the truth."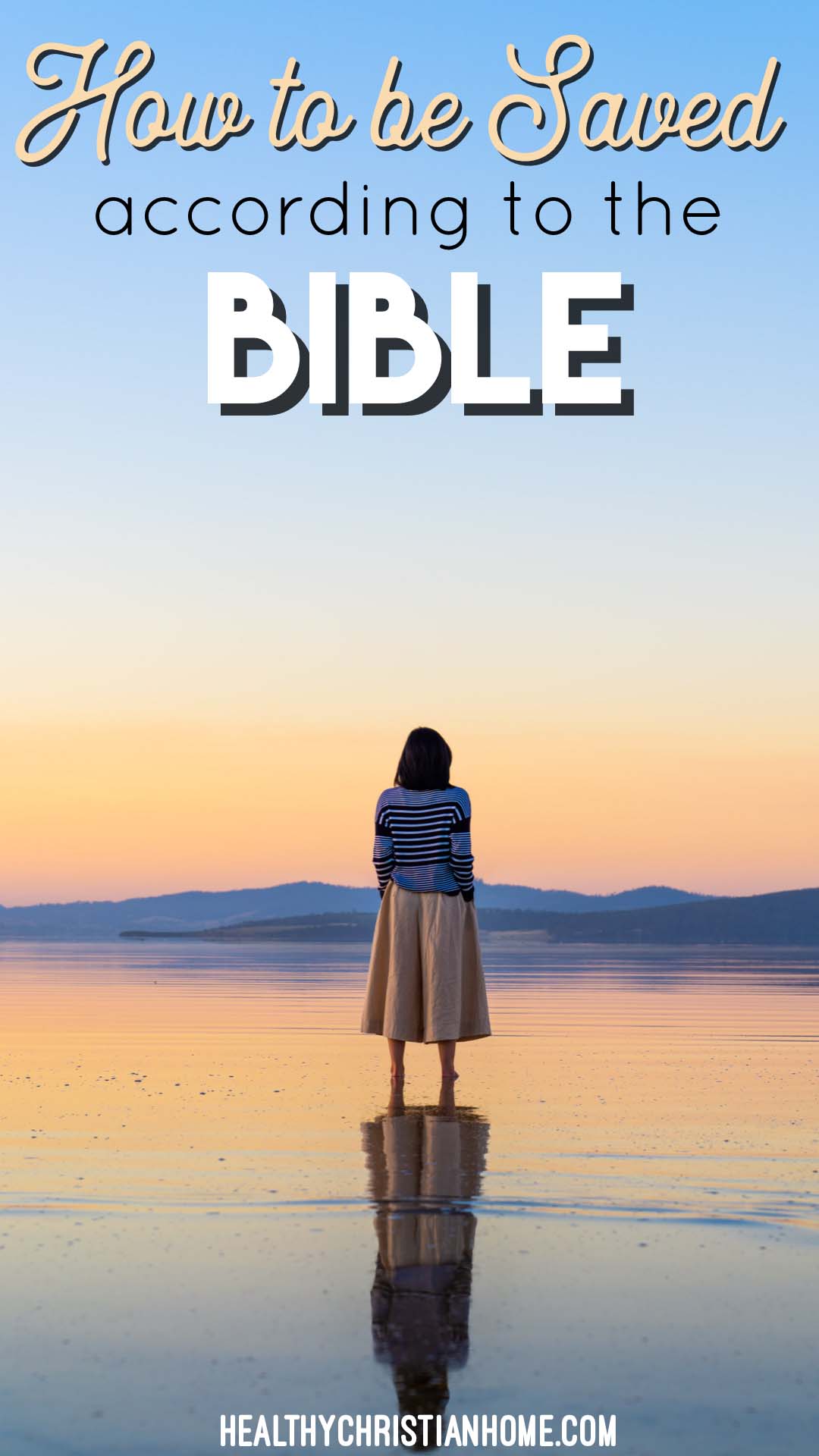 For several years I've wanted to publish a blog post outlining how to be saved according to God's word. I wanted a clear, concise bible study in one simple place. Sadly, most of the top search results for "how to be saved" are filled with false teachings, and not outlining the full truth of what the Bible actually says about salvation.
As Christians, our aim is to take the word of God seriously and follow it as closely as possible — especially regarding how to be saved. The purpose of this post is to help people who are new to Christianity, or just want to learn more about God's plan of salvation and what the bible actually says about it.
Recently, God placed a wonderful soul named Megan Marchesano in my path. She is an absolute inspiration, and her words on how to be saved could not be more clear or Scripture-filled. She has graciously allowed me to share this wisdom with you, and I pray you are blessed by it.
A little background: Megan suffers from a debilitating illness called Mast Cell Activation Syndrome which prevents her from eating. Each day, she has to give herself an IV bag of nutrients. Megan suffers more than most of us can ever imagine, yet she is filled with so much joy. (You can see a video about her story at the end of the post.)
She found the truth of the Gospel a few years ago at the beginning of her illness. Before this, she doubted God's existence for a time, but now she spends every moment she can sharing the word of God. She uses her social media platforms to share bible studies, one of which I am publishing here.
Read Next: Dear Christian Living with Doubt
Many do not teach the full plan of salvation, as outlined in the Bible
I have learned so much since I started to truly read my Bible, and heartbreakingly there are many false churches and individuals who are like I was. They are sincerely misguided, and are not obeying Jesus or following his commandments.
God does expect for his followers to keep his commandments (John 14:15; 1 John 2:3-4), the greatest of these being to love him and to love others (Galatians 5:14; James 2:8). Those who do not keep his commandments and don't love others do not know Jesus, according to the Bible (1 John 3:6; 1 John 4:8).
God is absolutely incredible, and he loves you so much. Please, read his word (the Holy Bible) and find out for yourself. This is how you will come to know him (Romans 10:17). I fell in love with God through reading his word, and it is the greatest love story ever penned.
The Bible Clearly Tells Us How to Be Saved
As you read, I think you will be surprised to see just how wrong the religious world can be, and sadly how many truly don't know Jesus and are teaching and preaching error. The Bible warns about another Jesus and false teachers (2 Corinthians 11:4; Galatians 1:6-7; 2 Corinthians 11:13; 2 Peter 2; 1 John 4:1; Matthew 7:15).
In his warning, Jesus even goes as far as calling them ravenous wolves, and tells us that we will be able to know them by their fruit (their actions).
Furthermore, Jesus said that the path to eternal life is narrow, and very few would actually find it (Matthew 7:13-14). Jesus also said that on the very last day of this earth, when everything is destroyed, when he returns to judge the world righteously, and to take his followers with him for eternity… there will be MANY who have believed they were following him and heartbreakingly will be told to depart into everlasting fire because they did evil and never knew him (Matthew 7:21-23). They did not obey him and keep his commandments.
I would have been one of those people. So I write this to for a couple of reasons. Because 1) God loves you and wants for you to spend eternity with him. He gave you his word so that you could come to know him, and know how to be saved. 2) I love your soul, and I want for you to be saved too.
So, what does the Bible actually say about how to be saved? Let's dive in!
Why do I need to be saved?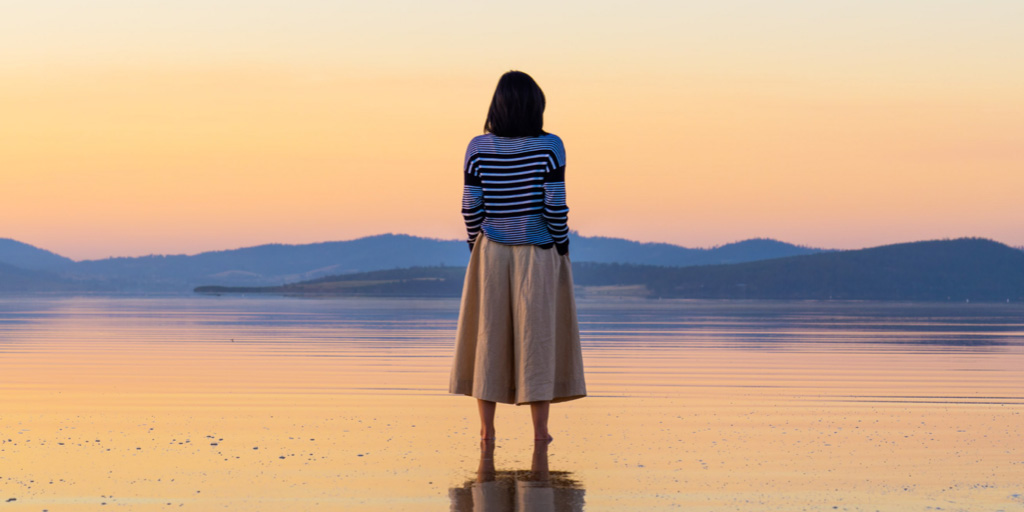 So here's the deal… God is a righteous judge, and he will judge the whole world on the last day through his Son, Jesus Christ (Acts 17:31). Every person who has ever walked this earth will stand before God one day, and we will be judged according our actions, by the words that Jesus spoke and taught (2 Corinthians 5:11; John 12:48).
God has given us his law (his commandments). He has a standard that he expects us to live by, and we have all fallen short of this, and broken his law by our own choice and free will (Romans 3:23).
Moreover, our bodies are temporal and mortal, but our souls are eternal, and will live on forever after we die. Every soul that has ever existed will spend eternity in one of two places.
Those who have done evil will experience eternal punishment in the lake of fire and brimstone (Revelation 20:15), and those whom have done good will experience eternal life with Jesus in heaven (John 5:29).
Furthermore, God wants to have a relationship with us, but our sin separates us from God. The definition of sin, according to James 4:17 is: "So whoever knows the right thing to do and fails to do it, for him it is sin." And the penalty for our sin is death (Romans 6:23).
Since God is holy, righteous, and just, he cannot simply excuse sin. If he is a just judge, he has to punish us for breaking the law. What judge would be just if they let everyone who did evil go free, without punishment?
God is just, but he does not want to punish us for our rebellion (Romans 3:26). He desires to show mercy, and for us to know him (Hosea 6:6; Matthew 12:7). So he sent his Son, Jesus Christ, to redeem us and to pay the price for our sins so that we could be saved from its punishment!
Who is Jesus Christ?
Jesus Christ is God's son. Although he is eternal and lived in heaven beforehand, Jesus willingly left the comforts of heaven and came down to earth. He took on a human body for our sakes (Philippians 2), lived a perfectly sinless life, experienced what we as humans go through, and then took the punishment for our sins by dying an excruciatingly painful death on the cross.
He died in our place. Then, he was raised from the dead on the third day, and ascended back to heaven. This is the Gospel (or good news)! Jesus is now currently sitting on the right hand of God the Father, reigning over his church (the body of saved believers), and waiting until the day when he will return for the judgment (Acts 2:30-35).
How can I be saved by God? What are the steps to be saved?
In order for us to receive forgiveness of our sins through Jesus, and therefore eternal life, we must accept the salvation which Christ has made possible. There are six steps which we must take to receive this salvation, as outlined in the Bible.
1. Hear
First, we must hear the Gospel of Jesus Christ. The Bible teaches that "faith comes by hearing, and hearing by the Word of God" (Romans 10:17). One is not a Christian because his parents are. Faith cannot be inherited (Ezekiel 18:20). Each person must believe in Jesus Christ for himself.
Christianity is based on solid teaching (Matthew 28:19-20). Unless one has heard the Gospel and learned that Jesus Christ died for his sins, was buried, and rose from the dead on the third day, he cannot be saved (1 Corinthians 15:1-4).
The apostle Paul wrote: "How then shall they call on Him in whom they have not believed? And how shall they believe in Him of whom they have not heard? And how shall they hear without a preacher?"(Romans 10:14). One must first hear the Gospel before he can believe it.
2. Believe
Second, one must believe that Jesus is the Christ, the Son of the living God (Matthew 16:16). Jesus said: "…if you do not believe that I am He, you will die in your sins" (John 8:24).
The jailor at Philippi asked Paul and Silas, "Sirs, what must I do to be saved?" They told him to "Believe on the Lord Jesus Christ, and you will be saved, you and your household" (Acts 16:30-31). Jesus also said: "He who believes and is baptized will be saved, but he who does not believe will be condemned" (Mark 16:16).
One comes to believe in Jesus Christ when he hears the Gospel taught. Faith comes only by hearing the Word of God (Romans 10:17). This is the reason it is so important that the Gospel be preached to the whole world (Mark 16:15).
Hebrews 11:6 also tells us we cannot please God without belief. "And without faith it is impossible to please him, for whoever would draw near to God must believe that he exists and that he rewards those who seek him."
Read Next: 100 Best Bible Quotes to Turn Your Day Around
3. Repent
Third, one must repent of his sins in order to be saved (Acts 17:30-31). Jesus commanded that "repentance and remission of sins should be preached in His name to all nations, beginning at Jerusalem" (Luke 24:47). Repentance is a result of being sorry for one's sins (2 Corinthians 7:10).
When the Jews on Pentecost Day learned from Peter that they had crucified the Son of God, they "were cut to the heart" (Acts 2:37). They wanted to be forgiven of their sins, so they asked, "What shall we do?" They were told to "Repent, and let every one of you be baptized in the name of Jesus Christ for the remission of sins…" (Acts 2:37-38).
When one repents, he turns away from his sins (1 Thessalonians 1:9). He shows he has repented by doing good works (Matthew 3:8).
4. Confess
Fourth, one must confess that Jesus is the Christ, the Son of the living God (Matthew 16:16). This great truth is the very foundation upon which the church of Christ is built (Matthew 16:18; Acts 4:11-12; 1 Corinthians 3:11).
Jesus said that we must be willing to confess Him before men if we want Him to confess us before the Father (Matthew 10:32-33). The apostle Paul wrote: "But what does it say? 'The word is near you, in your mouth and in your heart' (that is, the word of faith which we preach): that if you confess with your mouth the Lord Jesus and believe in your heart that God has raised Him from the dead, you will be saved. For with the heart one believes unto righteousness, and with the mouth confession is made unto salvation" (Romans 10:8-10).
When Philip preached Jesus to the Ethiopian eunuch, the eunuch asked, "What hinders me from being baptized?" Philip told him he could be baptized if he believed. The eunuch then confessed, "I believe that Jesus Christ is the Son of God" (Acts 8:35-38). We must make this important, yet simple confession also in order to be saved.
5. Be Baptized
Fifth, one must be baptized in order to be saved. Jesus said: "He who believes and is baptized will be saved" (Mark 16:16). Please note that baptism follows belief. One who does not believe the Gospel cannot be truly baptized.
Therefore, babies cannot be baptized for they are too young to (1) have sin, (2) hear the Gospel, (3) repent of sins, and (4) confess that Jesus Christ is the Son of God.
Baptism also follows repentance. On Pentecost Day, Peter told those who asked what to do to be saved to "Repent, and let every one of you be baptized…" (Acts 2:38). One cannot be truly baptized who has not truly repented.
Baptism is a burial in water (Romans 6:3,4; Colossians 2:12). The original Greek word means "to immerse" — or completely submerge under water. It is a picture of the death, burial, and resurrection of Christ. Therefore, sprinkling and pouring are not proper baptism.
Baptism is done in order to be saved, according to God's Word (Mark 16:16; 1 Peter 3:21). One is not saved before he is baptized, as many denominations teach.
Look at Acts 22:16, in which Saul desires to become a Christian. He is instructed: "And now why do you wait? Rise and be baptized and wash away your sins [emphasis added], calling on his name." Saul was clearly told to have his sins washed away through baptism, and it is "for the remission (forgiveness) of sins" (Acts 2:38).
Just as Jesus shed His blood for the remission of sins (Matthew 26:28), so we are baptized in order to receive the remission of sins. In baptism, the sinner's sins are washed away by the blood of Jesus (Acts 22:16).
When a person completes each of the steps listed above, he/she is added by the Lord to His church (Acts 2:41, 47). He is born again (John 3:3-5; 2 Corinthians 5:17). He is in Christ where all spiritual blessings are to be found. (Ephesians 1:3; Galatians 3:26,27).
In short, he is a Christian (Acts 11:26; Acts 26:28; 1 Peter 4:16)!
Read Next: How to Grow Spiritually When You Don't Feel Close to God
6. Remain faithful to God
The Bible makes it clear that anyone who is willing to come to Christ and humbly submit himself to His terms and commandments can and will be saved. However, there is more to becoming a Christian than just being saved.
A person must continue to grow as a Christian, (2 Peter 3:16-18), obey Jesus (Hebrews 5:9), abide in his teachings and keep his commandments (John 15:6; 2 John 1:9; Matthew 7:21-27).
It's essential to remain faithful to God all the days of your life. Revelation 2:10 says, "Be faithful unto death, and I will give you the crown of life."
Read Next: How to Trust in the Lord with All Your Heart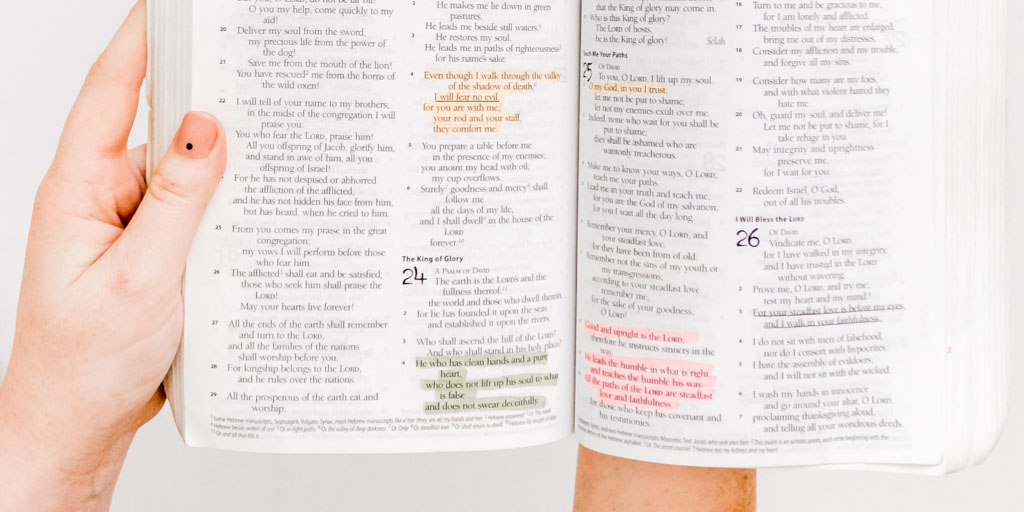 What is the sinner's prayer?
Many denominations teach people to say a "sinner's prayer" in order to be saved. Just check the out the search results for the query "How to be saved" — almost every article on the first page includes this well known prayer.
Would you be surprised to know that this prayer is not found anywhere in the bible? Really! Check for yourself! The "sinner's prayer" is a man-made idea.
Since it is not biblical, saying a sinner's prayer because a religious leader instructed you to, (and thinking you are saved) is huge mistake.
Instead, read the Bible for yourself and see what it says about God's plan of salvation. If you read through the book of Acts in particular, you will see many accounts of people who are converted to Christianity.
There is not a single example of someone saying a "sinner's prayer." Instead, each person repents of their sins and is baptized for forgiveness in the name of Jesus.
To study with someone in-depth on the plan of salvation, you can sign up for a free online bible study course at World Bible School. Or, reach out to me at [email protected] — I'm thrilled to study with you!
And, here's a fantastic video which explains more about the false teaching of the sinner's prayer.
I want to thank Megan again for allowing me to share her words here. If you want to learn more about her story, watch the video from Gospel Broadcasting Network below.
Are you saved and going to heaven someday? If not, will you contact me at [email protected] so I can study with you?
PIN IT!