Try these probiotic-rich kombucha gummies for a yummy way to boost your gut health! They also contain amino acid rich gelatin, which is is great for the digestive system.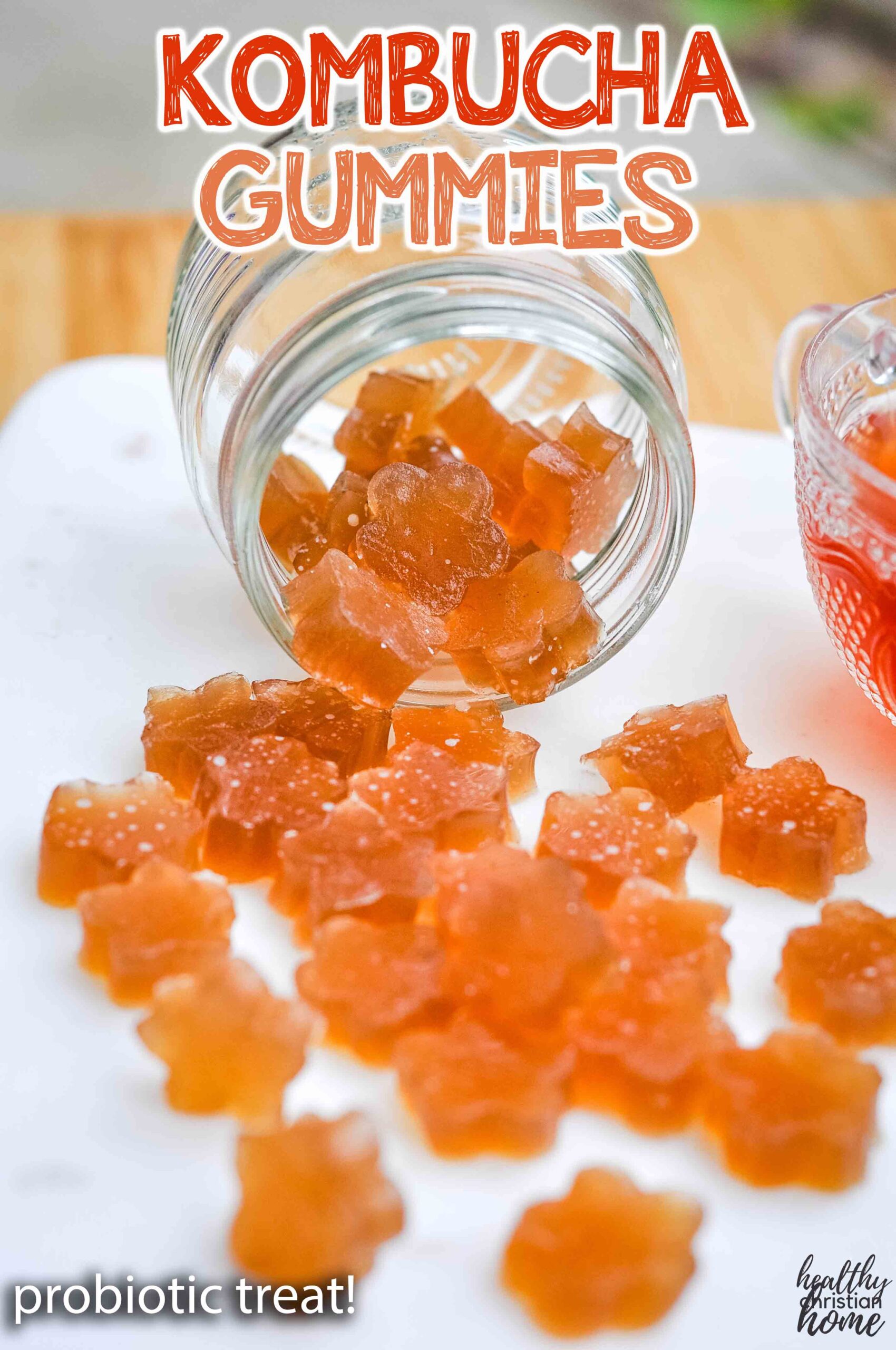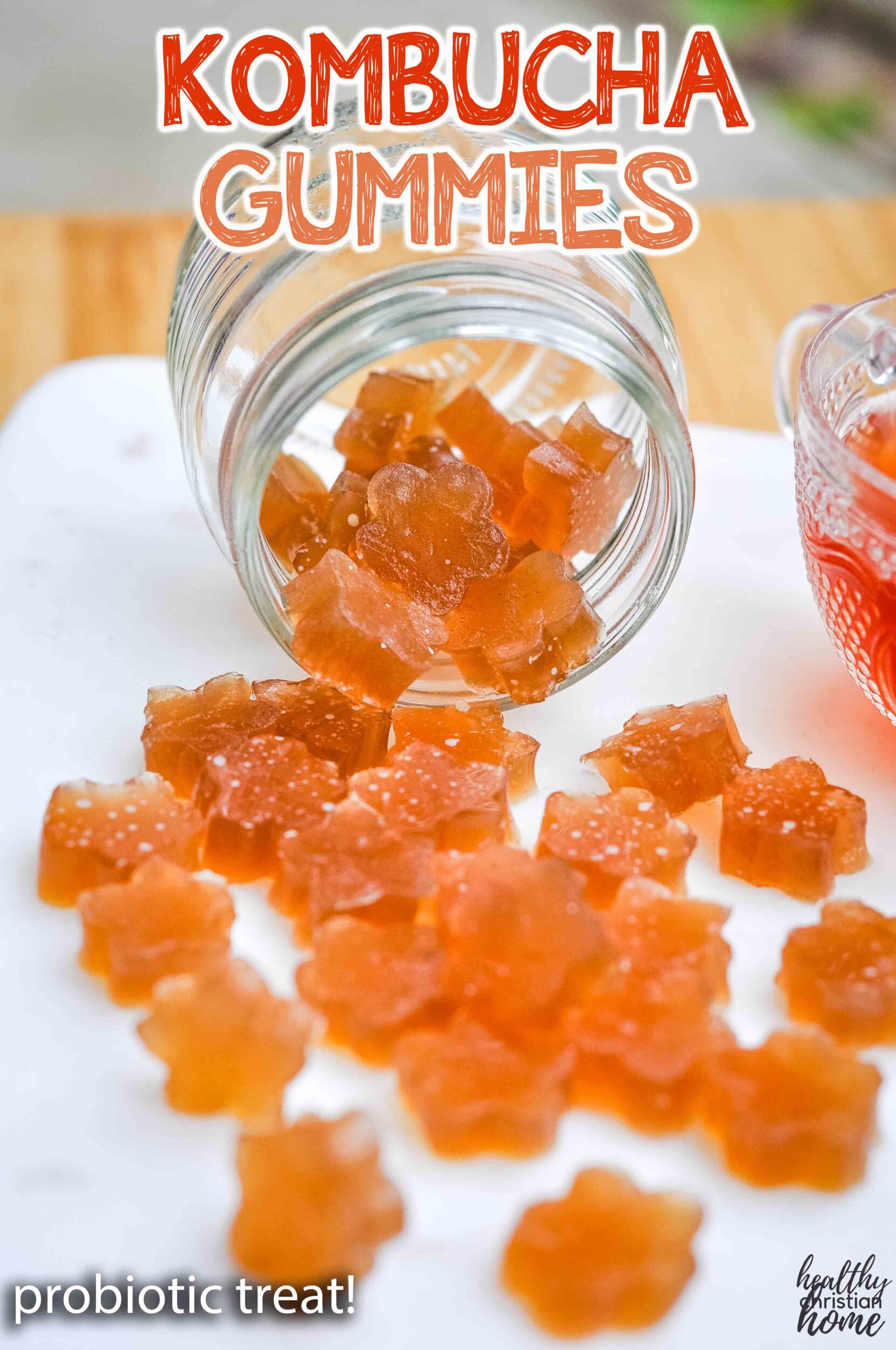 Kombucha gummies to the rescue
Our son had some tummy issues this summer, likely due to swallowing lake water and the bad bacteria that goes along with it. So, we really needed to work on his gut health in a more concentrated way.
We are using probiotic supplements, but in my exerience, real food versions of nutrients (including probiotics) are usually more effective than supplements. We love consuming real food probiotics through fermented foods like sourdough, sauerkraut or other fermented vegetables, and kefir. Lately, one of our favorite fermented foods has been kombucha! Especially these kombucha gummies.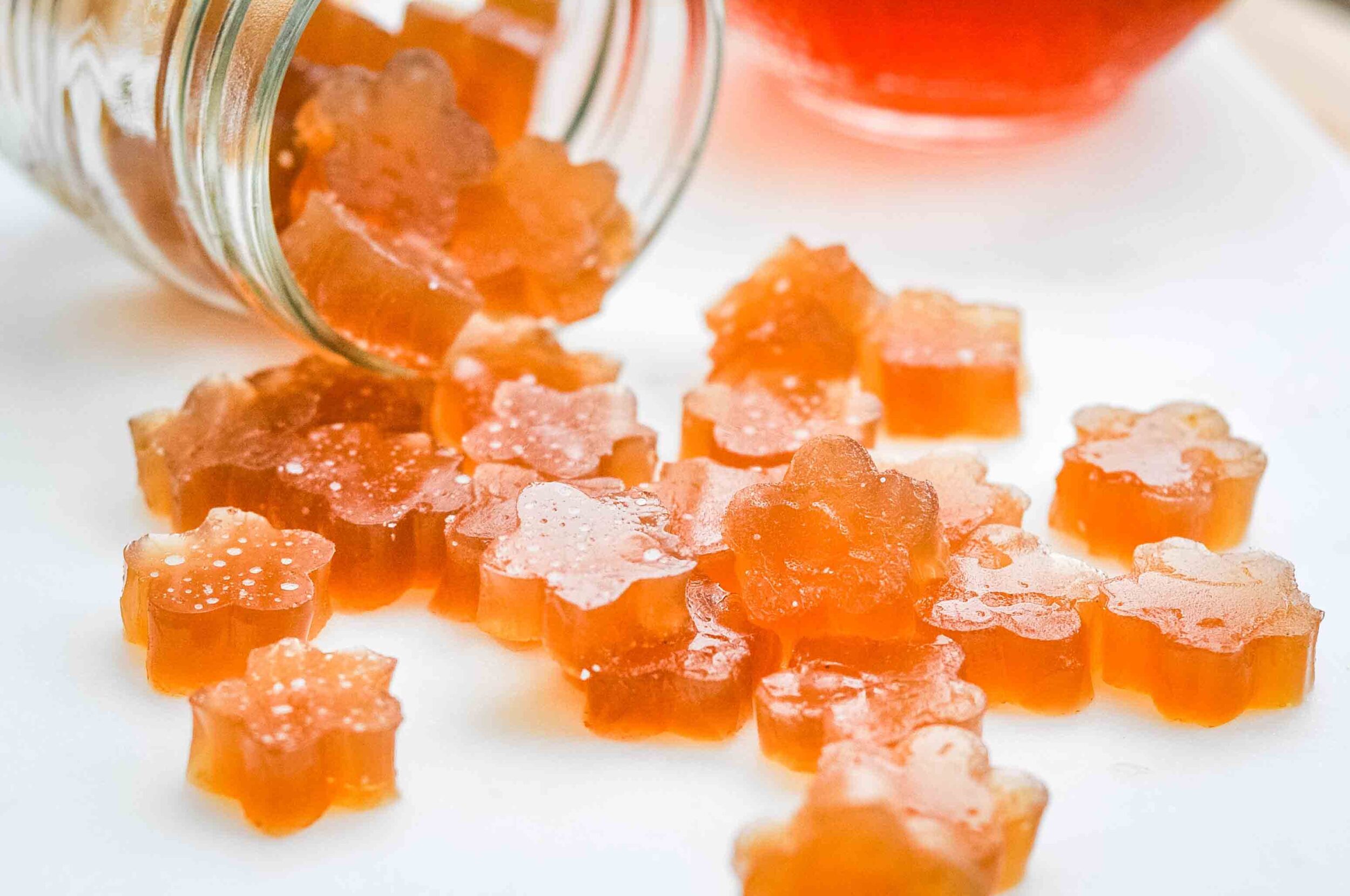 I'm so grateful that my husband has fallen in love with the kombucha-making process. He has it down to a science now, and has gotten super creative with adding fun flavors like ginger, mint, rosemary, lemongrass, and various fruit flavors. (And now, I don't have to make it!)
Maybe I should get him to write a kombucha-making guide. If you're new to kombucha and want to try making your own, try this homemade kombucha recipe. Or, you could use a store bought kombucha for this recipe. It's gotten quite popular, so you can find kombucha at most grocery stores now.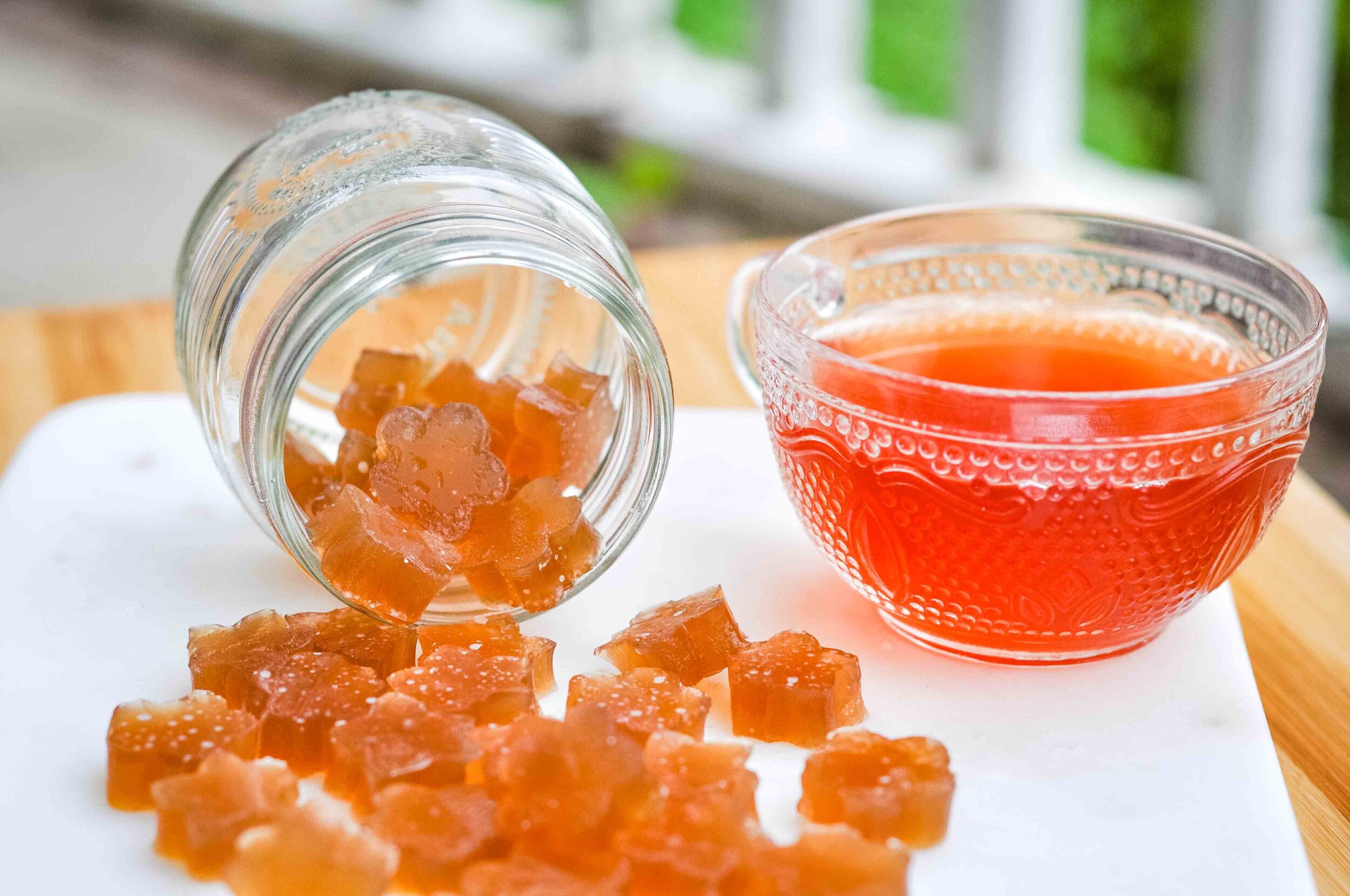 Do probiotic gummies work?
Store bought probiotic gummies are pretty popular nowadays, and they can help at times. But, in my opinion, traditionally fermented foods seem to work better with our body's ecosystem. Sometimes, store bought probiotics are too harsh and can even cause digestive upset.
In contrast, kombucha is a fermented tea (it uses a round SCOBY to help ferment it — some people call it mushroom tea) that people have been consuming for centuries. It uses time, oxygen and friendly cultures & microbes to turn regular sweet tea into a spectacularly nourishing drink.
Since it's naturally made, it will be easier to assimilate than probiotics from the store. Very easy on little tummies, too!
Turning kombucha into gummies is super fun, and kids just gobble them up! I definitely recommend this type of probiotic gummy for anyone.
Try Next: Elderberry Gummies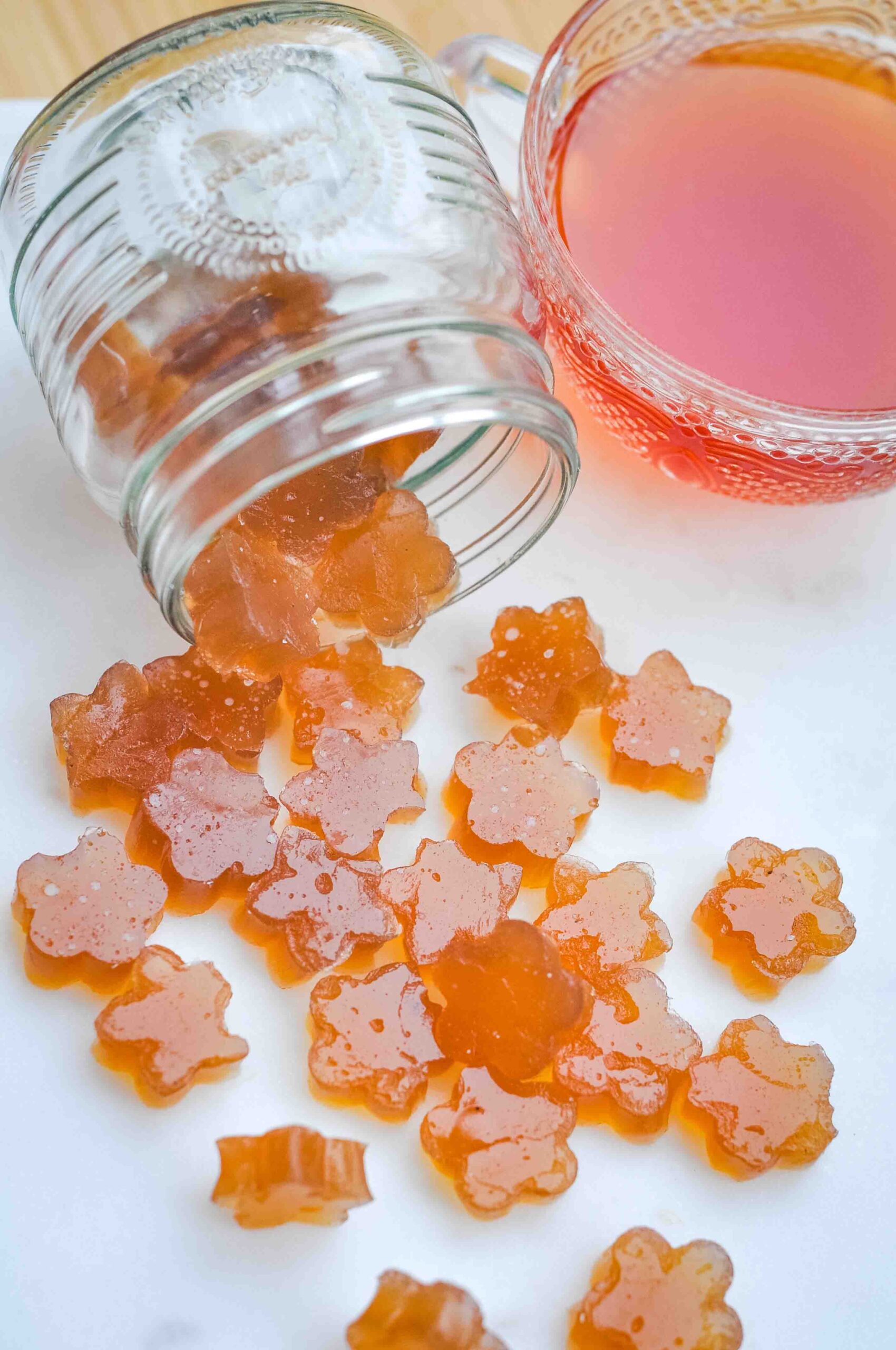 What makes these the best kombucha gummies?
This recipe is so easy to make – you can literally mix it up in 5 minutes. It's also nice because these gummies aren't overly sweet, which is how we like them. Feel free to add extra honey or fruit if you like them really sweet.
And, they are even more nourishing thanks to our superstar ingredient — gelatin! Gelatin is lacking in many modern diets because people don't tend to consume as much bone broth as they used to. Made from the collagen of pastured beef, this gelatin is rich in essential amino acids like glycine.
I love using Perfect Supplements Gelatin because it is source from 100% pasture raised, grass fed Brazillian cows. It is the only gelatin that is certified to be 100% glyphosate free. Eating enough gelatin rich foods (like gummies or bone broth) improves skin, muscle, joint, and of course, gut health.
(My readers also get 10% off Perfect Supplements products by using the code HEALTHY10. Grab some gelatin!)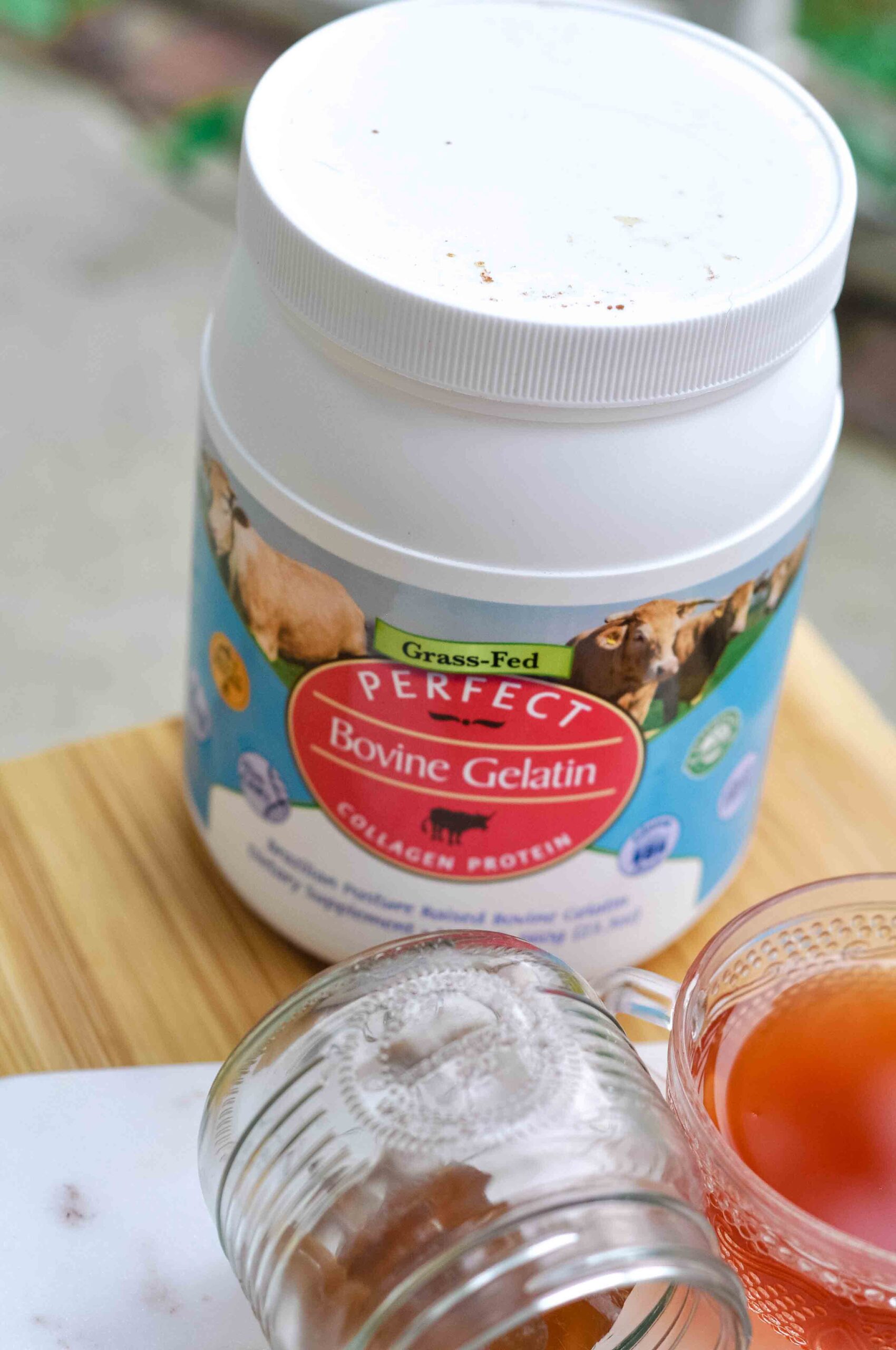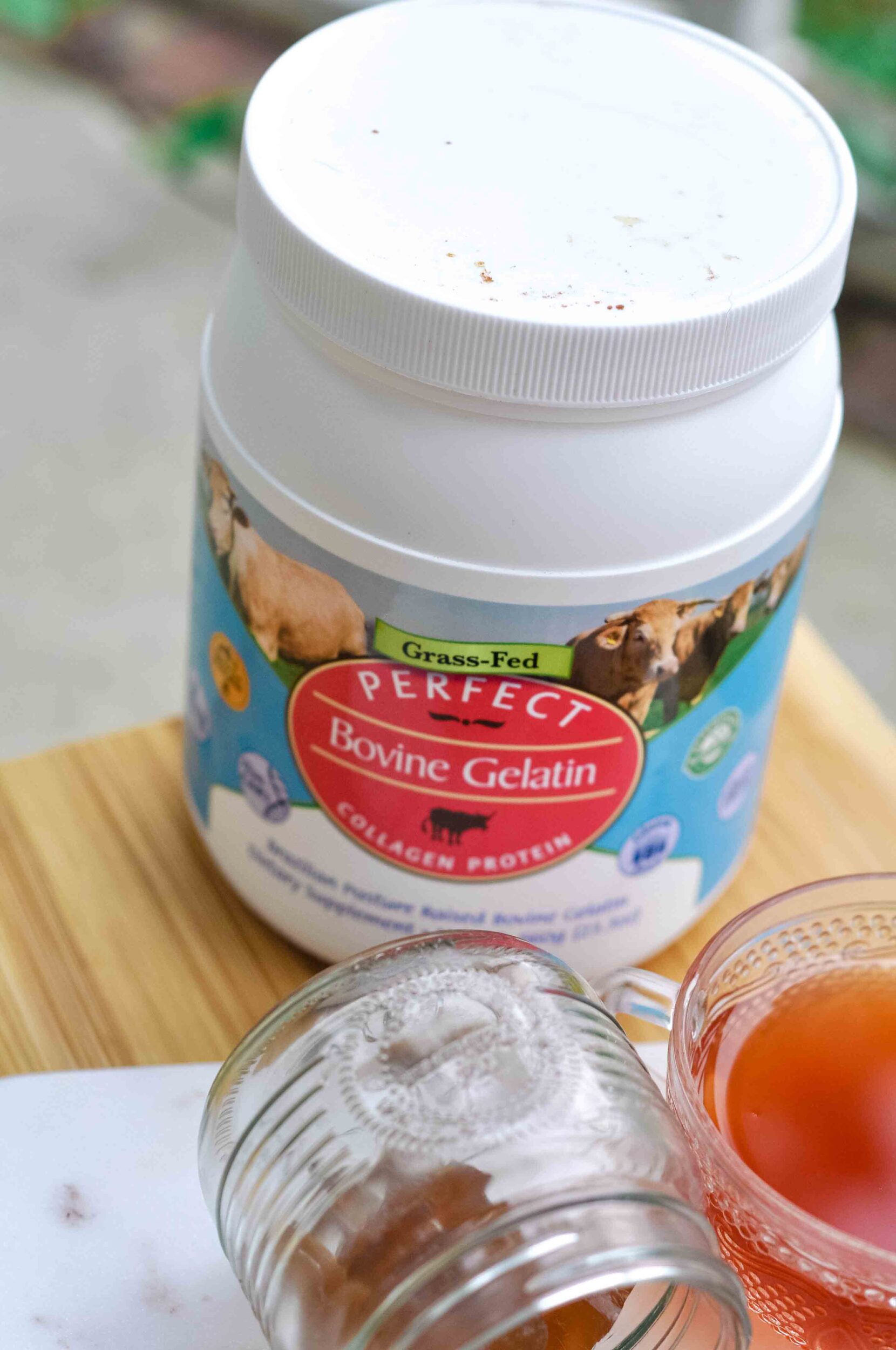 What to add to kombucha gummies
There are endless ways to flavor kombucha gummies! Here are some ideas:
Your favorite juice
Pureed fruit (mango or berries are popular options)
Grated ginger
Spices like cinnamon
Herbs like mint or lemon balm
Extra honey if you like it sweeter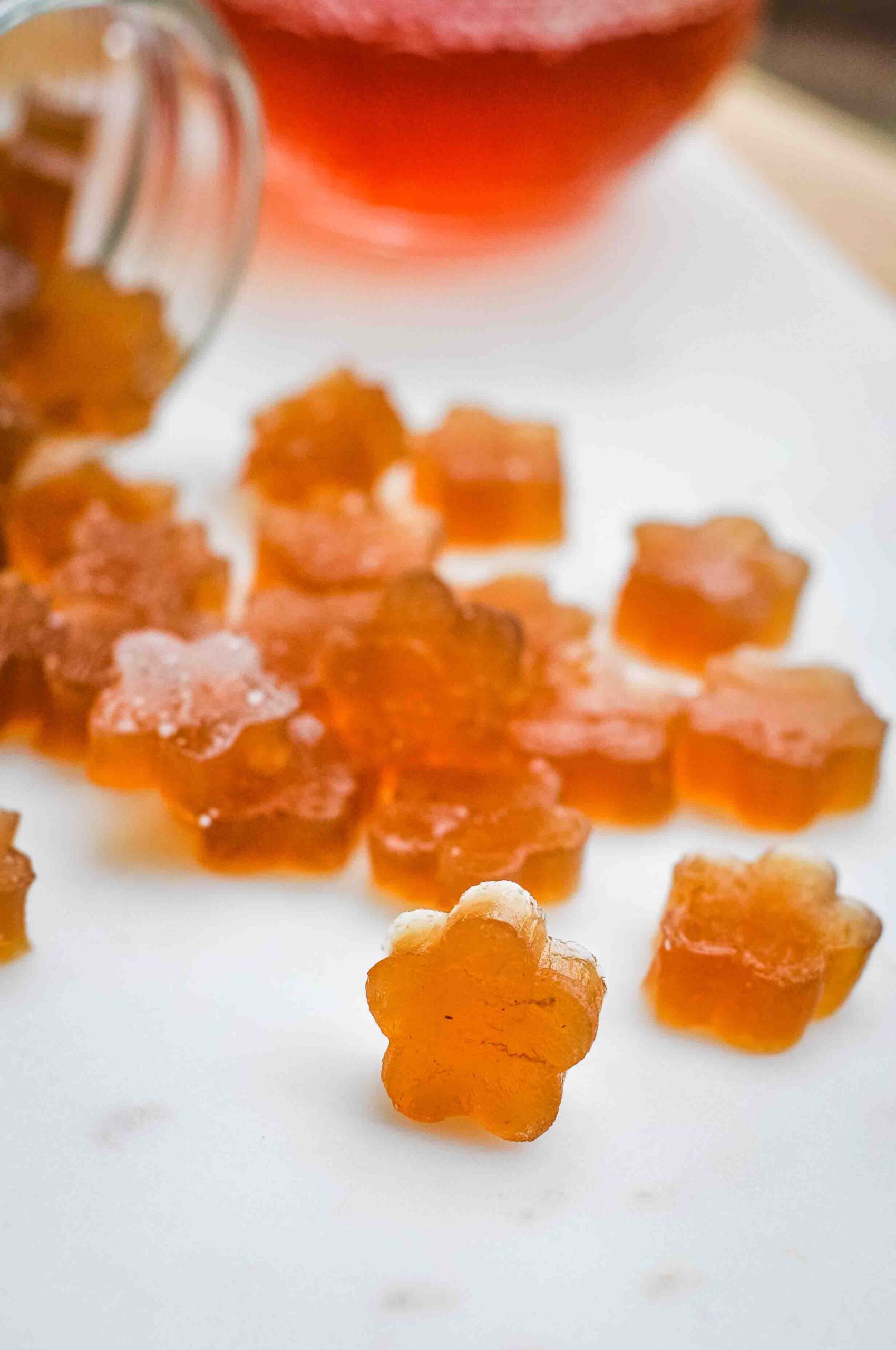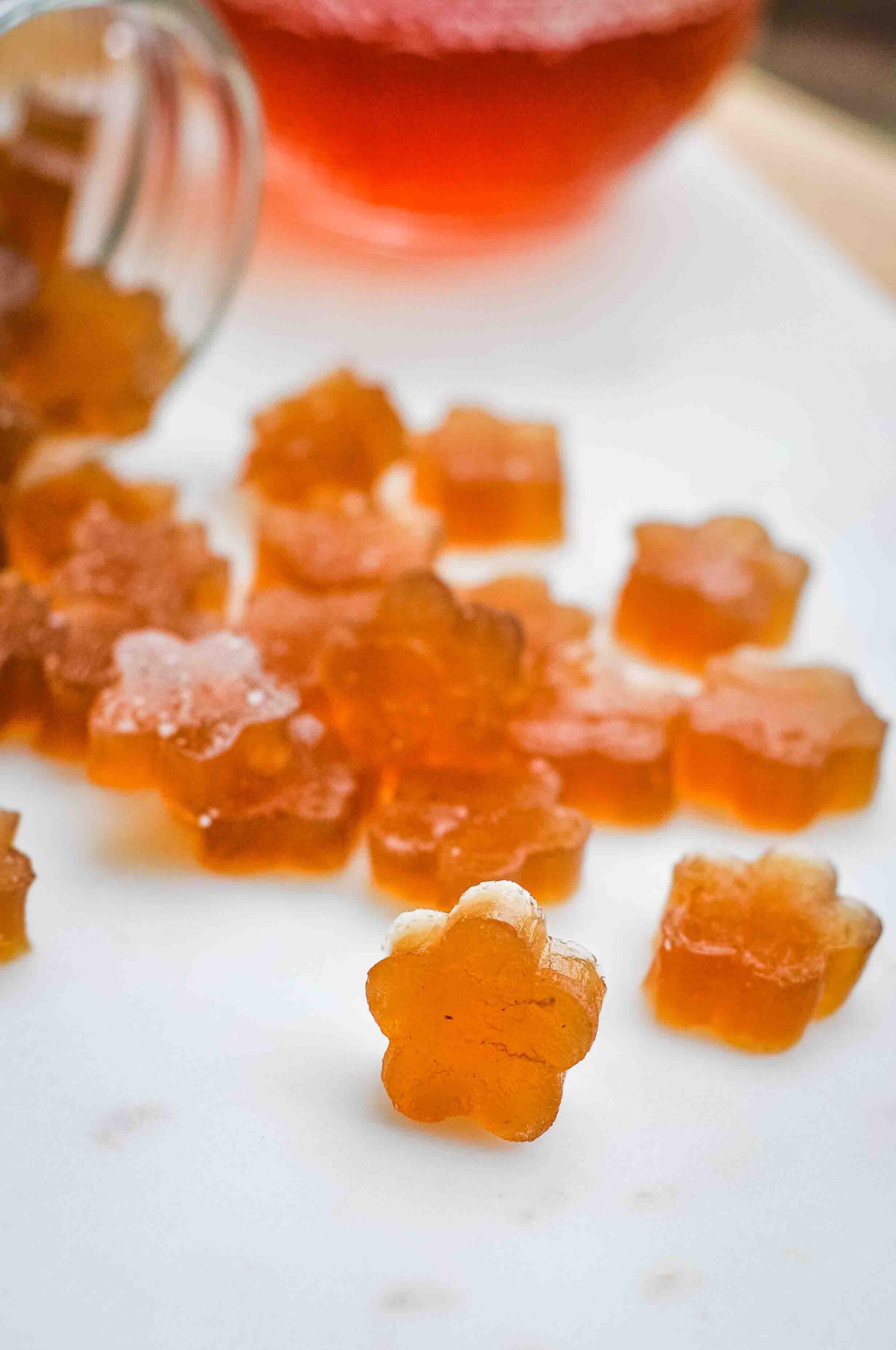 How to make kombucha gummies
Like I said, these kombucha gummies are so SIMPLE and only take 5 minutes to make! They will need plenty of time to chill and "set up" in the fridge, though.
First, add 2 cups of the kombucha to a bowl and sprinkle 1/2 cup of gelatin on top. Allow it to "bloom" (the liquid will absorb the gelatin).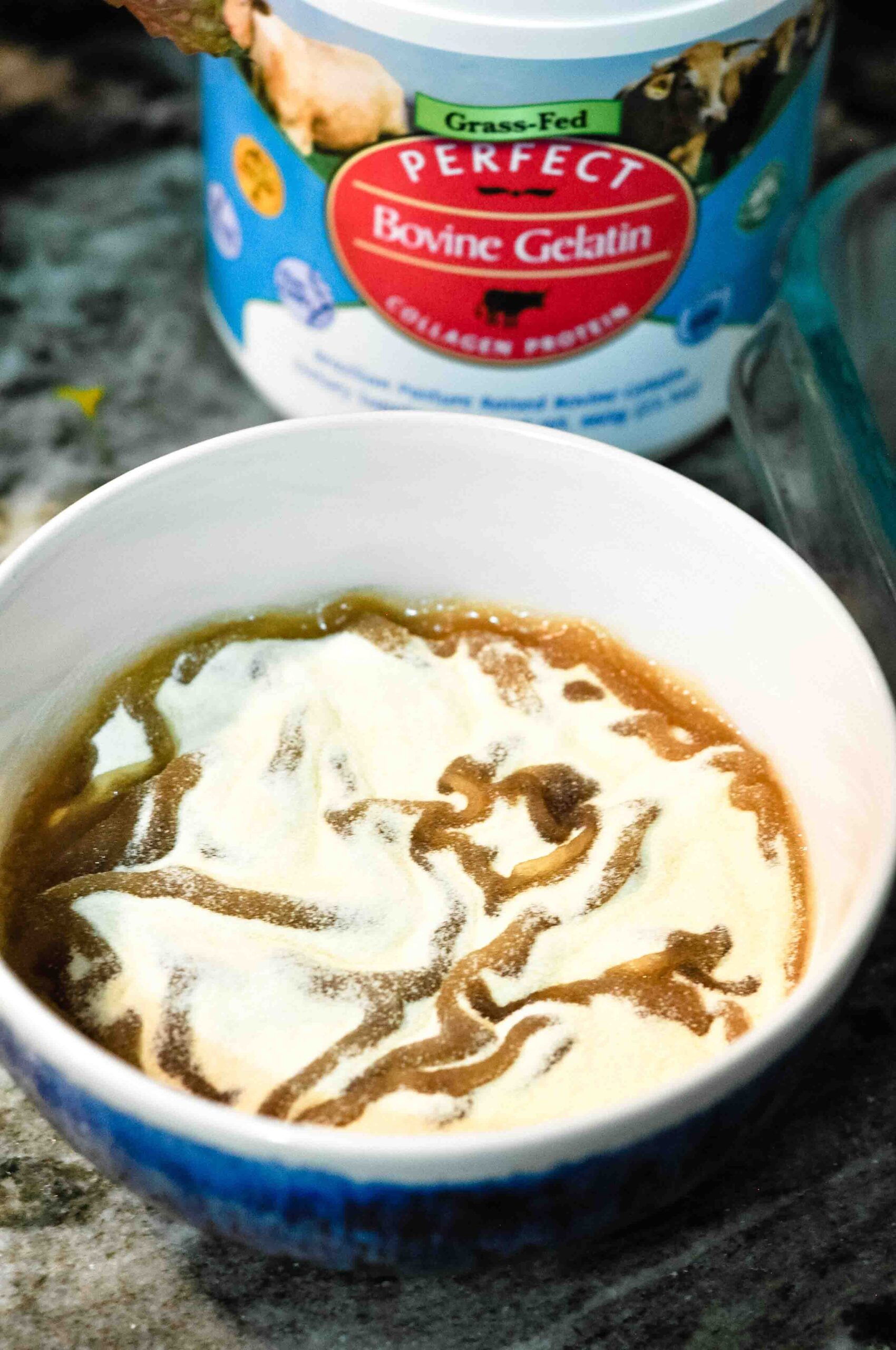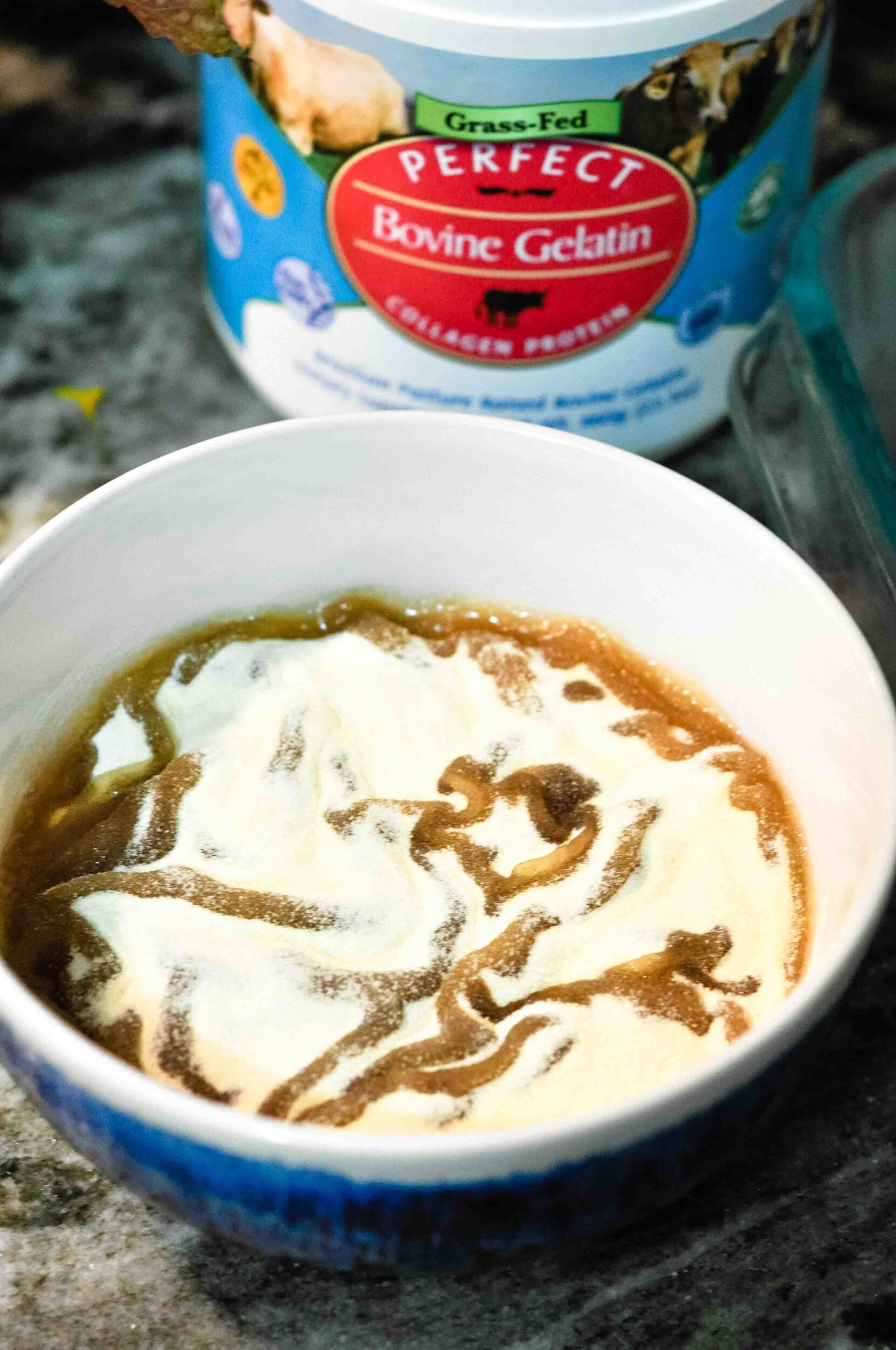 You can kind of get creative with the gelatin here. Add less gelatin if you want a more jello-like texture, or more if you want your gummies really firm.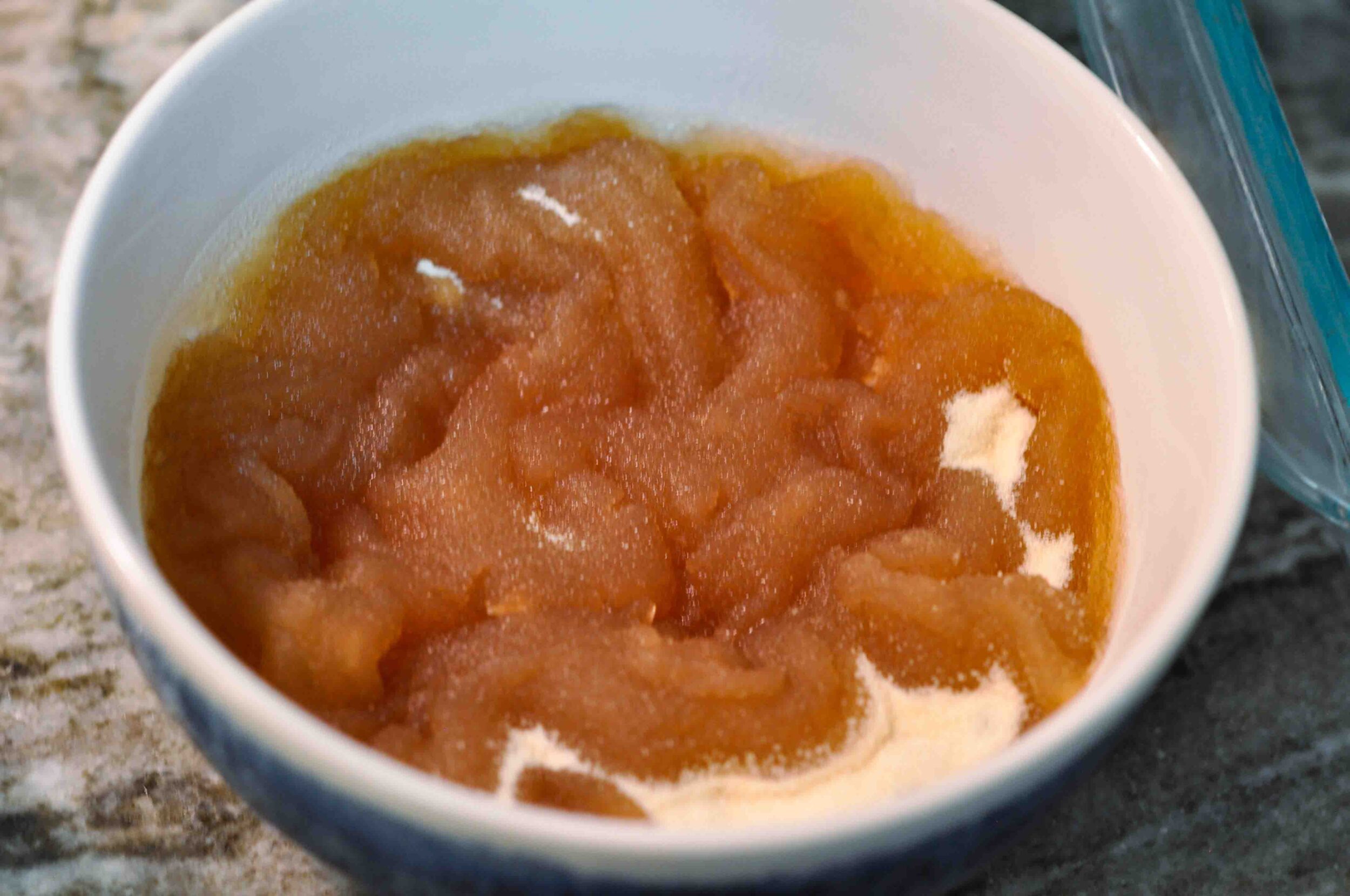 While it's blooming, heat the remaining 1 cup kombucha (plus whatever juice or fruit puree you are using) in a saucepan on medium heat. Heat the mixture until it's hot — NOT boiling. Boiling the kombucha will kill its probiotic benefits.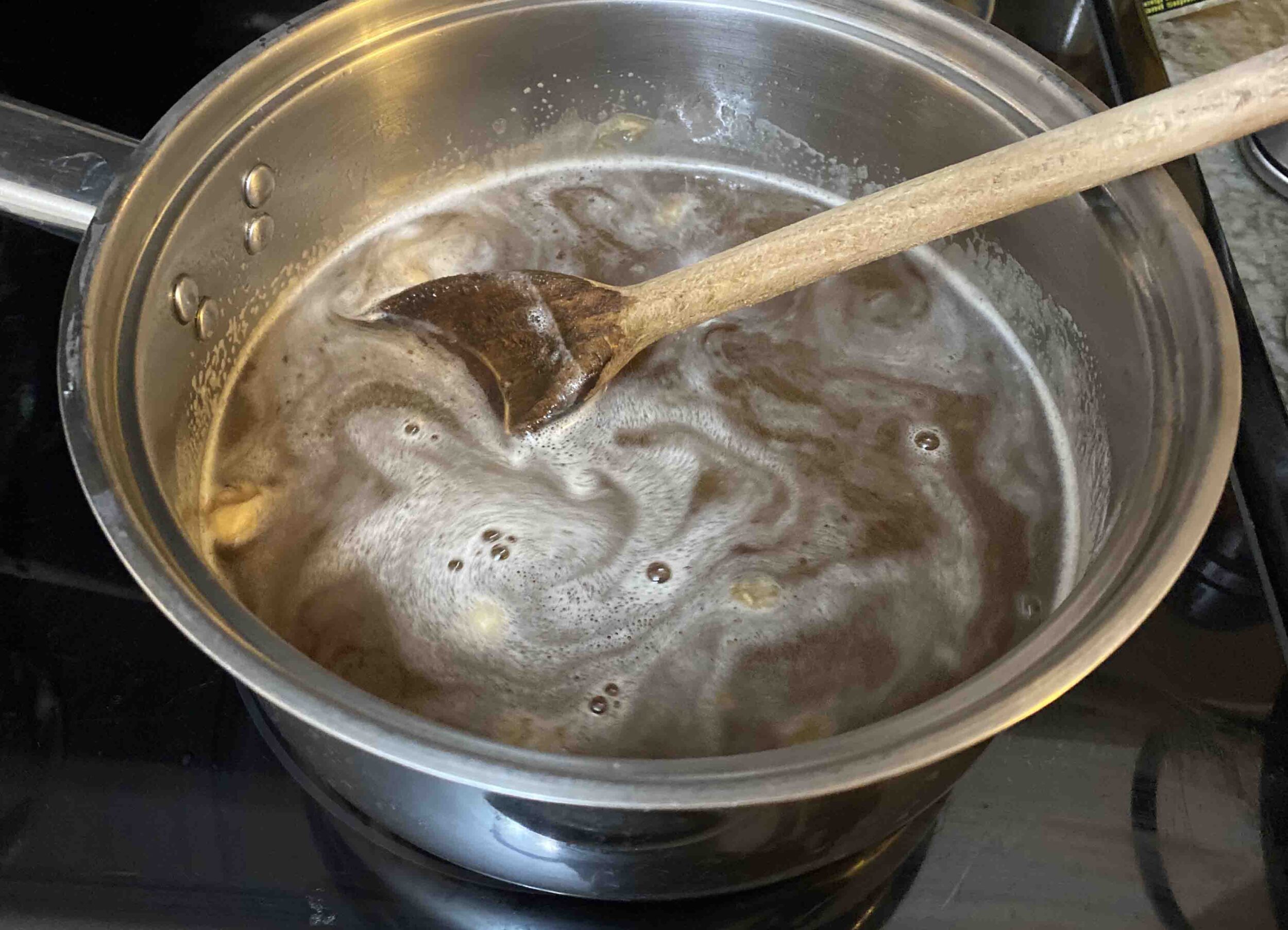 Once hot, add the gelatin mixture and whisk it in thoroughly. Keep stirring until smooth and gelatin looks dissolved.
Pour into a 9×13″ greased glass dish (I use coconut oil or coconut oil spray).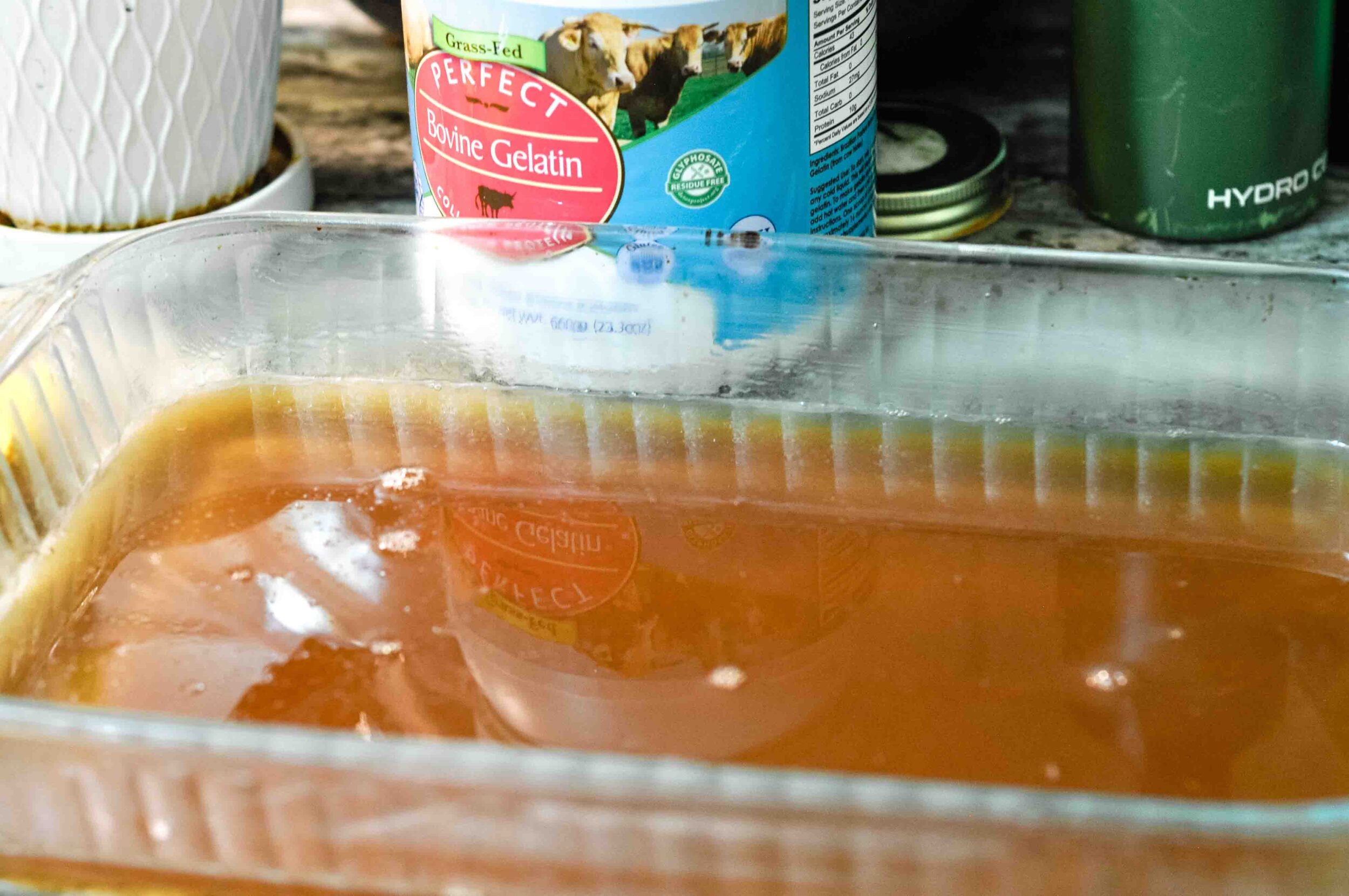 Or, try silicon gummy molds like these.
Transfer to refrigerator and allow to set until solid, at least a couple of hours. Once set, use small vegetable cutters like these to cut gummies into fun shapes, or just cut into squares.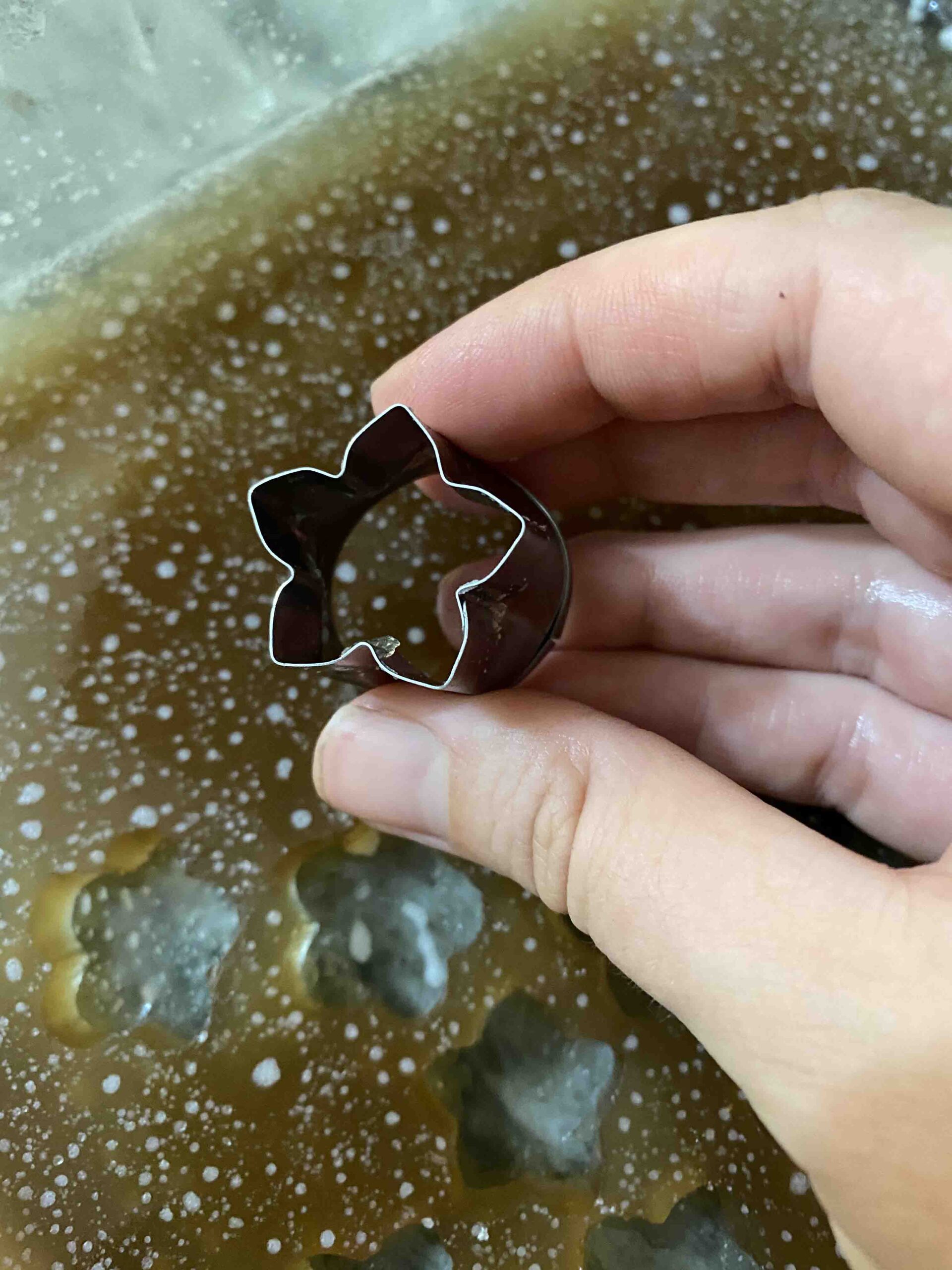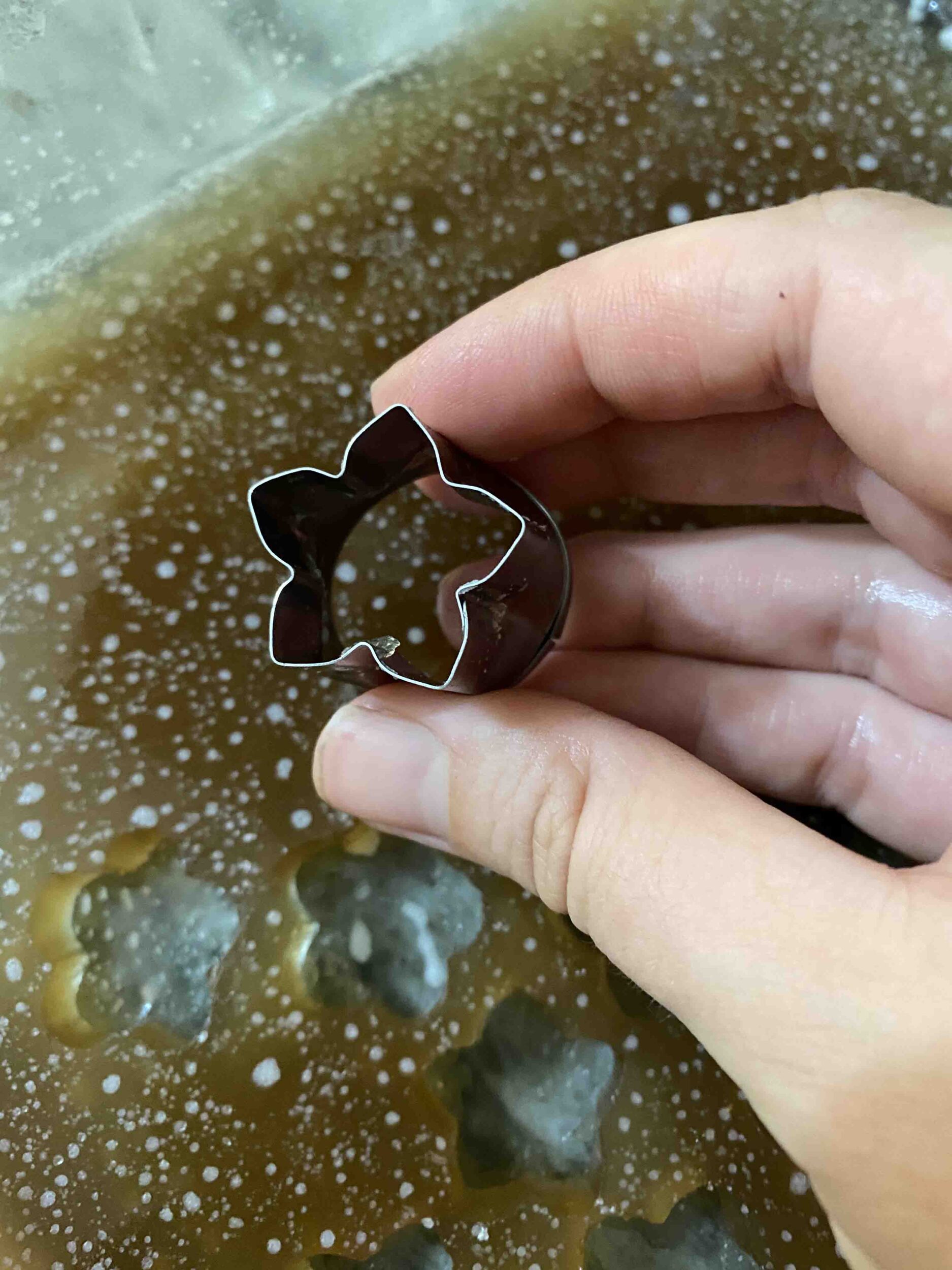 Storage tips
Store in a glass jar in the fridge for up to 2 weeks. Do not store at room temperature, as the gummies won't stay fresh and may not keep their shape.
Gummies cannot be frozen, but these go fast so you won't need to worry about that! These make a great lunchbox addition, too.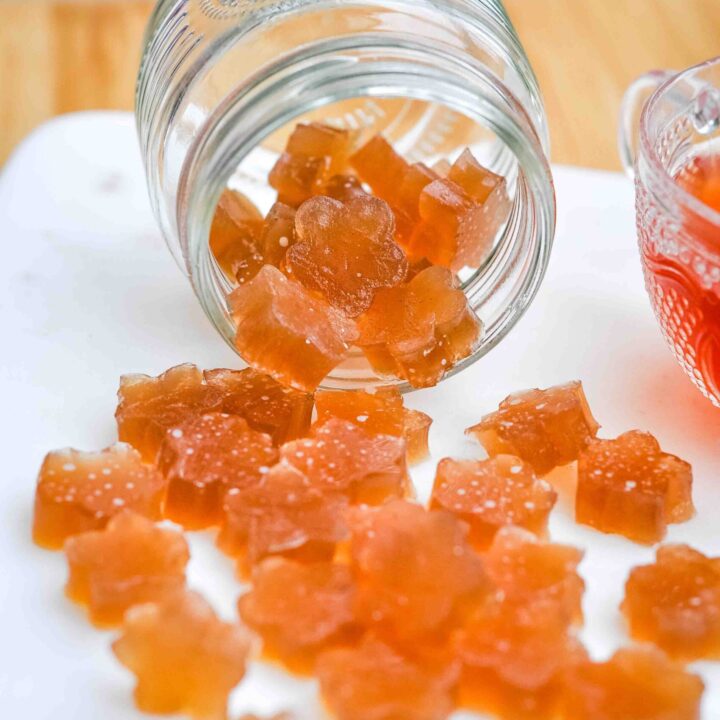 Yield: 3 cups
Kombucha Gummies
Prep Time: 5 minutes
Additional Time: 2 hours
Total Time: 2 hours 5 minutes
Try these probiotic-rich kombucha gummies for a yummy way to boost your gut health! They also contain amino acid rich gelatin, which is is great for the digestive system.
Ingredients
3 cups kombucha, divided
1/2 cup juice or fruit puree
Instructions
1. Pour 2 cups kombucha in a bowl and sprinkle gelatin on top. Allow it to "bloom" (absorb the liquid) for several minutes.
2. In a saucepan on medium heat, warm the remaining 1 cup kombucha plus the juice (or fruit puree). Heat until hot and you start to notice steam. Do not boil, as this will kill the beneficial probiotics in the kombucha.
3. Once hot, add gelatin mixture and whisk thoroughly until everything is smooth and gelatin is fully dissolved.
4. Pour into a greased 9x13" glass dish, or silicon gummy molds.
5. Allow to set in fridge until solid. Cut into squares or shapes and store in an airtight container in the fridge for up to 2 weeks.
Notes
* If you like your gummies sweeter, you may add 1/4 cup of honey or additional juice to the recipe.
Recommended Products
As an Amazon Associate and member of other affiliate programs, I earn from qualifying purchases.
Nutrition Information:
Yield:
10
Serving Size:
10 gummies
Amount Per Serving:
Calories: 45
Total Fat: 0g
Saturated Fat: 0g
Trans Fat: 0g
Unsaturated Fat: 0g
Cholesterol: 0mg
Sodium: 22mg
Carbohydrates: 6g
Fiber: 1g
Sugar: 4g
Protein: 6g