Are you tired of the ultra-busy, over commercialised holiday season? Get back to your roots with these old fashioned Christmas ideas and enjoy the simple things in life again.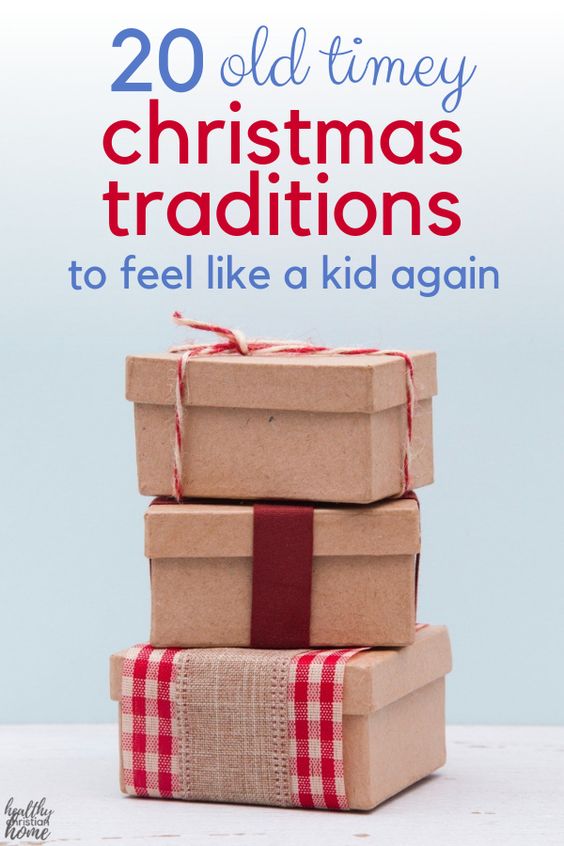 Some people might say that my family went a little overboard with Christmas traditions growing up. We had a very specific set of special family things we did every year – and if we missed any, it didn't feel like Christmas.
I'm grateful for our crazy emphasis on tradition, because it helped me realize that Christmas is not about a flurry of activity and getting more "stuff."
It's about family, making memories, and thanking God for the many gifts He gives us every day (the greatest of which is His Son!).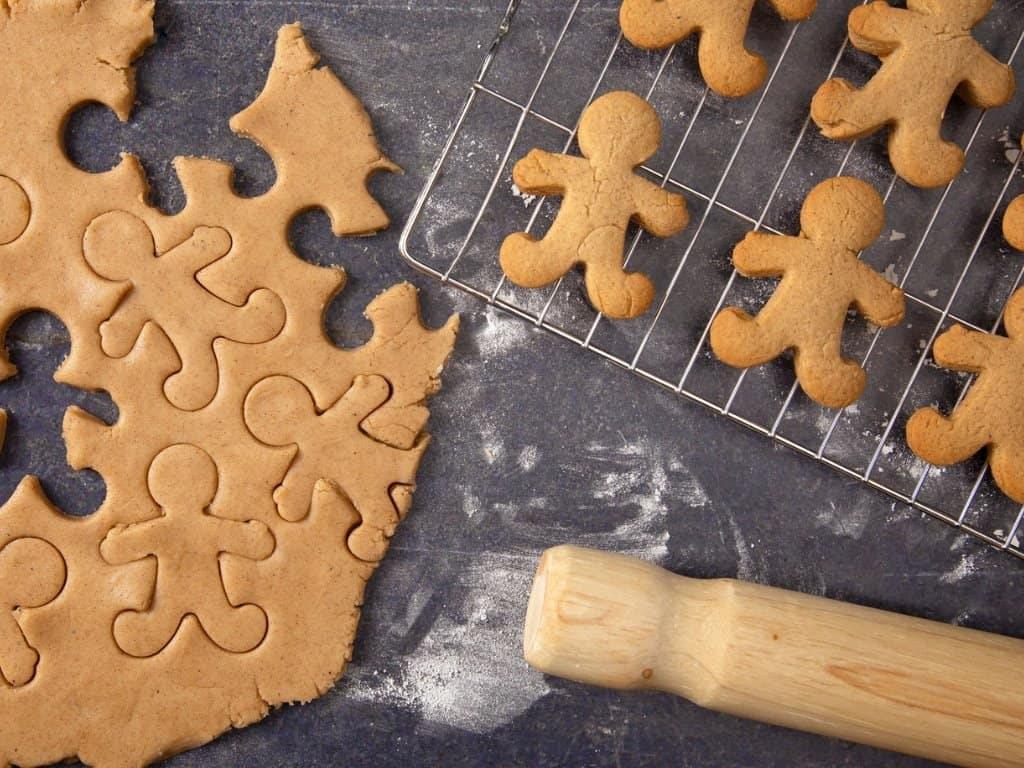 Old fashioned Christmas traditions also made me feel happy and secure as a child. It rooted me in family and provided lifelong memories. Tradition has a huge positive impact on children, as illustrated in this post from Raising Independent Kids.
Special thanks to my sweet readers on Facebook for providing many of the old fashioned Christmas ideas listed below! Join our Facebook community by liking our page here!
1. Find and cut down a real Christmas tree as a family.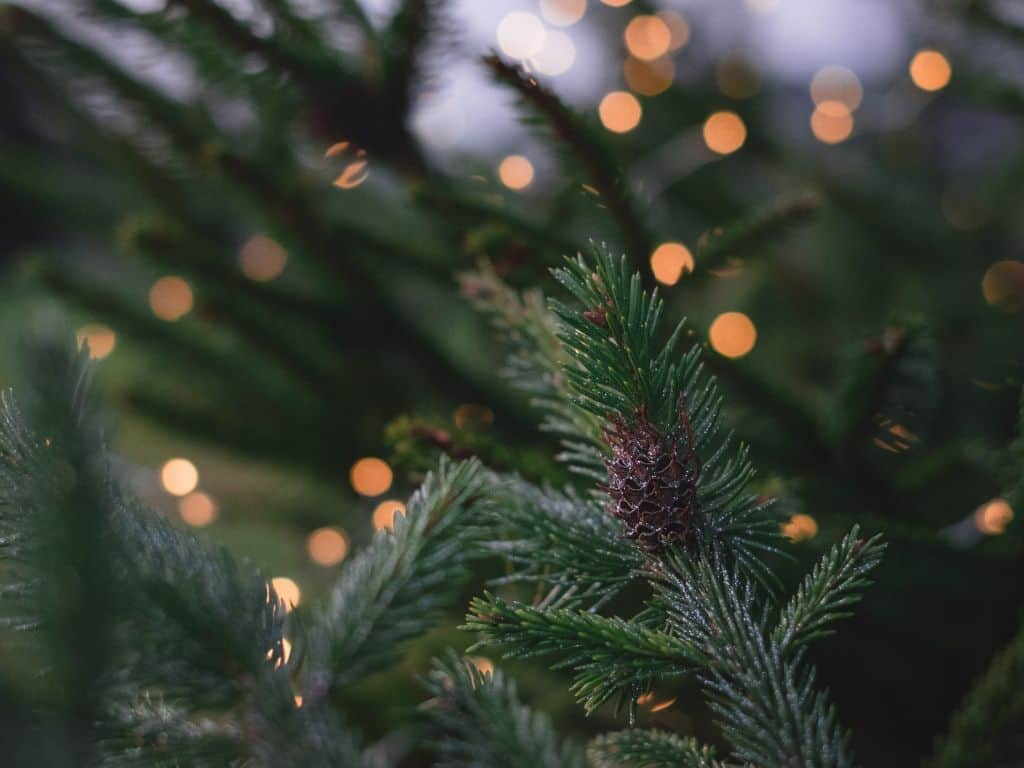 Nothing says "old-fashioned Christmas" quite like a freshly cut Christmas tree. The scent fills your home, and picking out your tree together creates a wonderful family memory.
Our family had every intention of going to a real tree farm and cutting our own this year. But in the end, we settled for Wal-Mart due to time restraints. My oldest son begged, "Please mom, can we PLEASE go to Home Depot to get our tree instead?"
Okay son. You win. (He's easy to please.)
2. Make decorating the tree an event.
Turn on Christmas music or a movie. Sip some cider or cocoa while you decorate. Kids get so excited about this! Save turning on the lights for the end and have a special "tree lighting" moment. Enjoy the "oooohs" and "aaahhhs."
3. Make a "people of December" list.
I saw this idea from Lizzy Loves Health (check out her account on Instagram) and it just spoke to my heart and what the holiday season is all about!
Rather than filling her calendar with tons of activities to check off her list, she decided to make a list of people to invest in and find ways to make them feel special. What a wonderful way to simplify life while simultaneously cheering others (and your own heart)! Read her ideas:
This holiday season I am foregoing the "bucket list" and instead I am making a "People of December" List. I am determined to only be busy this month if it's investing in other people… relationships over just checking off a list!

I made a list of my family, starting with my mother-in-law who is a new widow, and my mom who is celebrating her 3rd holiday season without my dad. I asked them both what we could do together as a new tradition, they will be our top priority. Then on to my husbands brother, then my sisters and then our best friends in town!

It made my heart so happy to start planning Christmas crafts, movie nights and Random Acts of Kindness days specifically with the people we want to spend our lives with!

Elisabeth Ensor from Lizzy Loves Health on Instagram
4. Create homemade decorations.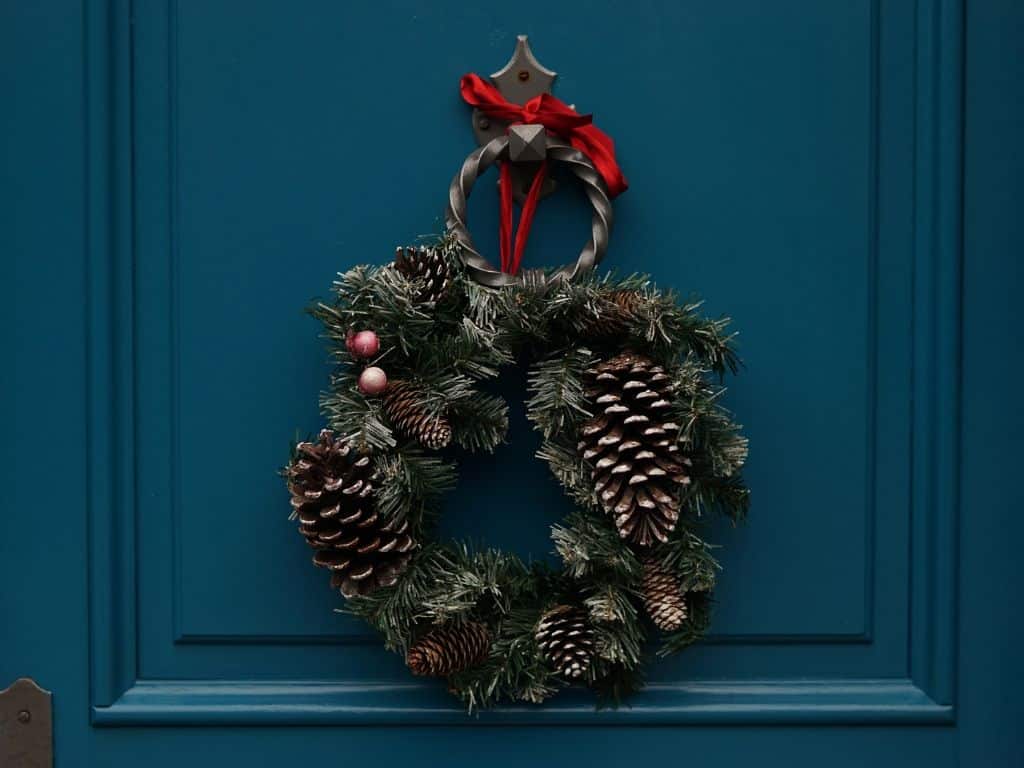 There are so many fun old fashioned ways to decorate your home for Christmas. First, tree ornaments. I love making these with my kids, and it's so special to pull them out each year and relive past memories.
Cinnamon applesauce ornaments are a beautiful old-fashioned craft to try. Another old timey Christmas tree classic is stringing popcorn and cranberries to make homespun tree garlands.
Next, household decor. The best way to make your home look old-fashioned is to use nature-inspired decor. Use evergreen tree branches for greenery, press whole cloves into oranges to make designs, collect holly boughs and pine cones, and of course light plenty of candles. Don't forget the mistletoe!
Remember "Deck the halls with boughs of holly, Fa-la-la-la-la…"? For more old timey Christmas decor ideas, check out these gems from The Farmer's Lamp!
5. Send hand-written Christmas cards.
Random poll for the comments section: do you write your own Christmas cards or print them digitally? I'd love to hear what you do.
I have to say, I enjoy a nice Shutterfly card showing off people's family photos. But signing the back (or even writing a sweet note) to those closest to you is a nice touch.
Or, go old-school and use traditional cards and sign them – or make your own! Here are some breathtaking cards you can make yourself that will wow all your friends and family.
6. Host an old fashioned Christmas party and get all dressed up.
Last year, we were invited to the loveliest adult Christmas party. What struck me most was that it felt like stepping back in time.
Everyone got dressed up, there was soft music in the background, we ate off fancy plates, sang Christmas carols as a group, and sat around telling funny stories for over an hour. It really made Christmas feel old-fashioned and special!
7. Use an advent calendar.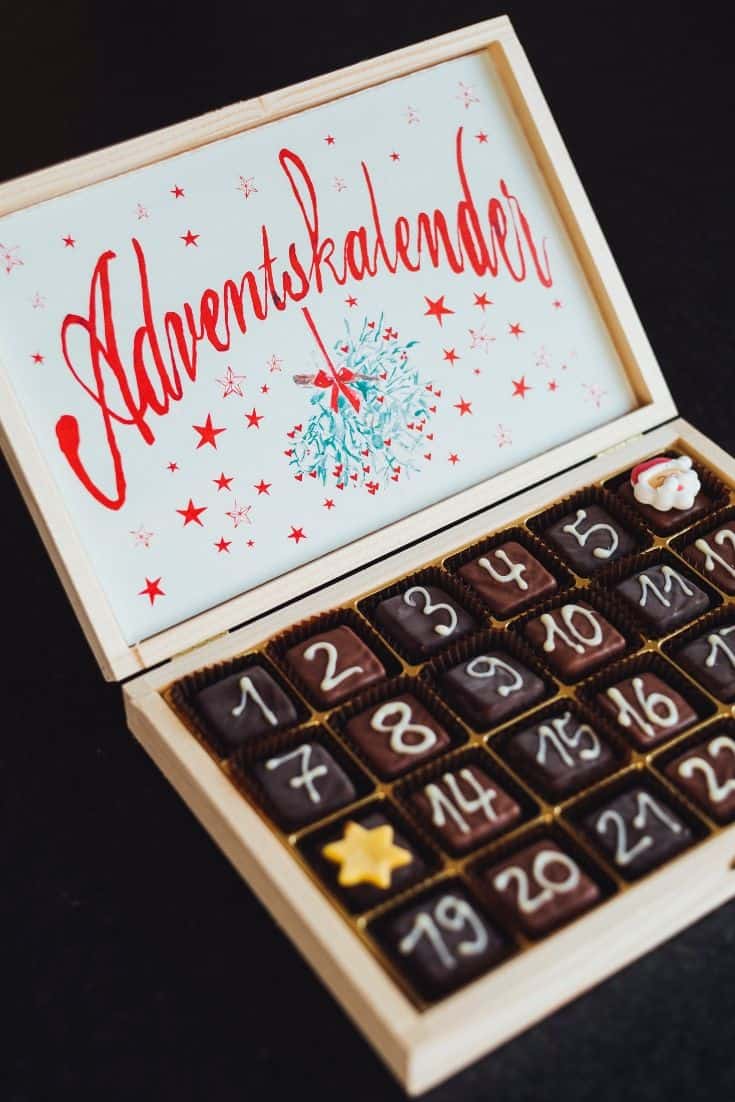 We often use an advent calendar to build the excitement as we "countdown to Christmas". There are many different types of advent calendars, and they were super popular when we lived in the UK.
Some have a treat you get to open each day. Others are more simple, with a Santa or some character that moves closer to Christmas each day.
We cherish our wooden Christmas tree calendar from a dear Scottish friend that has 25 empty spaces. Each day, you add a vintage ornament until the tree is filled. These calendars are a fun way to anticipate the coming of Christmas Day.
8. Listen to old timey Christmas music.
This is an instant way to make your Christmas old fashioned. There are so many wonderful classics to choose from. My absolute favorite CD is Norman Rockwell's Christmas Homecoming with The Regency Singers & Orchestra. They're hard to find, but if you can find one, the singing is unsurpassed.
Here are a few other classic Christmas music favorites:
One reader loves listening to Christmas music on vinyl and still uses a record player every year.
9. Have a candlelight dinner.
This is one of my favorite traditions that has continued since childhood. We make a special Christmas Eve dinner and light candles, use tablecloths and cloth napkins and our special Christmas dishes. Always use your best china and glassware for this!
Which brings us to the next point…
10. Have several special recipes you make every year during the holidays.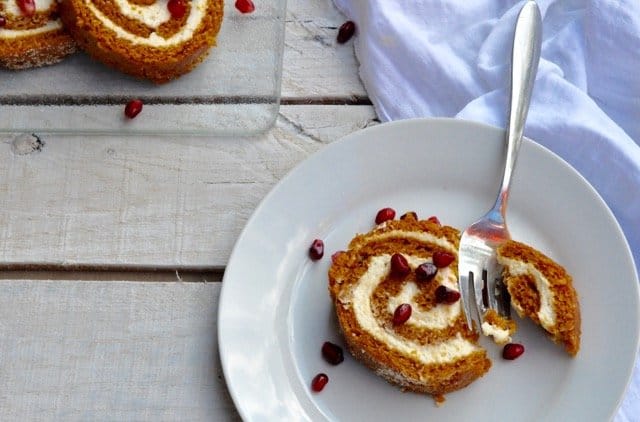 Almost every family has a specific recipe or two that embody Christmas. Keeping special recipes for the holiday season means that everyone looks forward to them all year long. Many families have a special sugar cookie recipe or a cozy casserole.
Here are our family favorites:
Snakebites (jalapeños filled with cream cheese, wrapped in bacon)
12. Watch an old-timey "Christmas Eve" movie with cocoa.
In our house growing up, it was always "It's A Wonderful Life" with James Stewart. Whatever says "Christmas" in your home, save it for a special night and make it an event every year. Homemade cocoa completes the scene! Here's a mouthwatering healthy hot chocolate recipe without all the artificial ingredients.
For a list of the best holiday movies to watch, read 12 Christmas Movies You Must Watch Every Year.
13. Make simple homemade presents.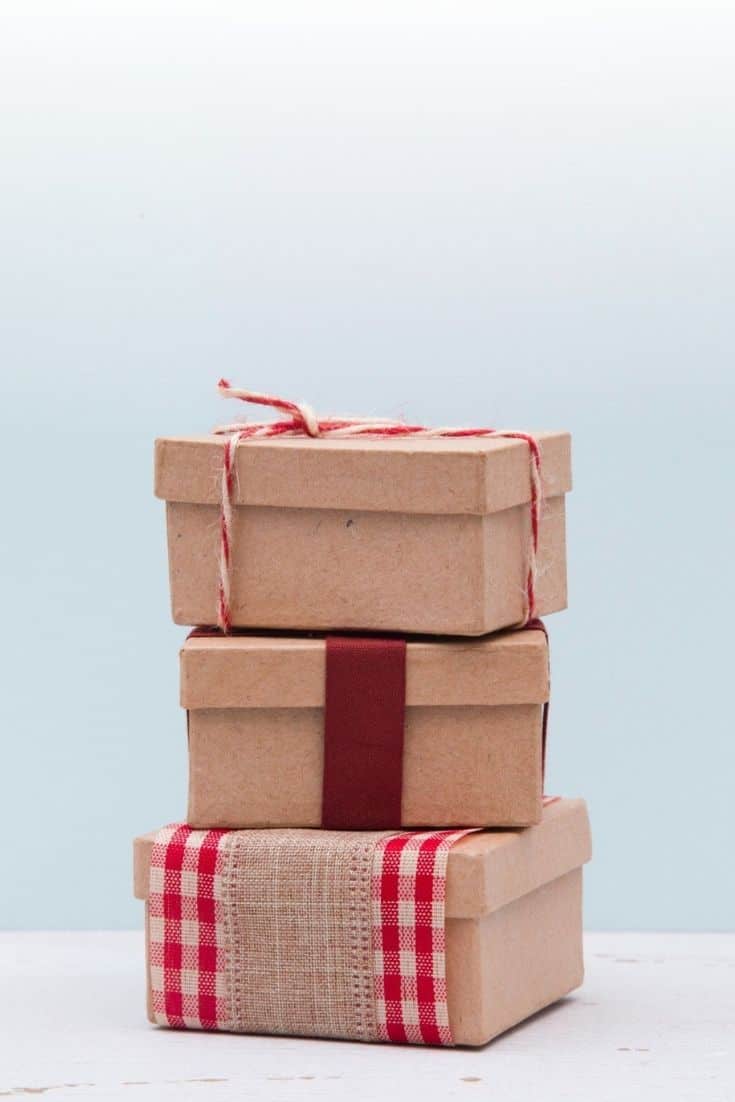 The commercialization of Christmas is probably what makes us lose a lot of these fun, old fashioned traditions. That's why handmade or simple gifts are a great way to get back to our roots.
I only really remember one specific present I received as a child. The memories I have are centered around people and traditions, not things. That being said, I do remember gifts I made myself and gave to others. Pencil drawings wrapped up and one hideous tie I made myself (sorry, dad!) were among my offerings.
If you like getting crafty, here's a list of 101+ inexpensive handmade gifts. This DIY body lotion is another foolproof gift everyone will love. And this fresh goat milk soap isn't DIY, but its a simple gift that's great for everyone on your list.
For old fashioned gift wrapping ideas, read this post which includes 27 gorgeous and creative ideas!
11. Drive around and look at the lights.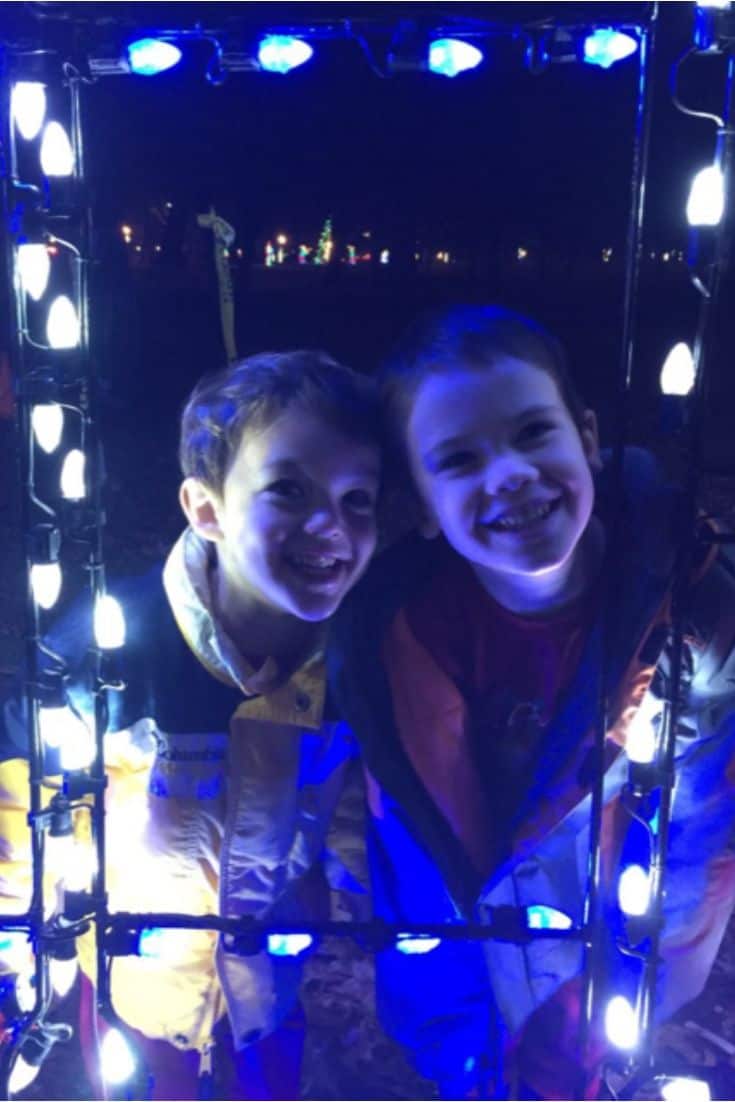 This was probably my favorite childhood holiday memory. We would find special neighborhoods in our town that had the most lights and drive by slowly. In your town, you may have a family that goes "all out" and makes their home an attraction. I still remember our favorite home each year – it had a blue star at the top.
To make this tradition even more cozy, have everyone get dressed in their Christmas pajamas while you drive around (I got this idea from a reader). Then when you get home, you're all ready for a cup of cocoa and a movie before bed.
14. Unplug from devices.
This one should go without saying, but a reader sent this in and I am in full agreement. How many moments of precious family time do we miss because we're staring at screens?
A few minutes is okay, but try to make a point to keep devices turned off during your celebrations (except for taking photos, of course!). Sitting around talking is the best memory-making activity you can do.
During Thanksgiving, my siblings and I stayed up way too late laughing hysterically and reliving memories. It helps that my brother could easily be a stand-up comedian.
15. Play games together.
In British culture, playing "parlor games" like Blind Man's Bluff is a big part of Christmas tradition. Other favorites include charades, pictionary, and card games like Rook or Phase 10. Tell me in the comments section: what are your family's favorite games to play during the holidays?
16. Make your own stockings – and fill them thoughtfully.
When I was expecting my first baby, I wanted to make him something hand-sewn from his Mama. I'm not a seamstress by any means, so I decided to make a simple homemade stocking for him. I made one for each member of our family, and they are so special to us. So far we have Rudolph, a Christmas tree, a Santa hat, and a Snowman.
The stocking tradition is a big deal for many people. Lots of readers remember receiving oranges in their stockings, better than candy and a reminder of when fruit was a precious gift. Other old-timey stocking fillers include nuts, chocolates, a new ornament for the tree, and of course the token socks and underwear. Here's a list of stocking stuffers for kids for $10 or less.
Our family leaves the stocking at the foot of the bed and wakes up to it filled on Christmas morning. Many families hang them by the chimney and wait for Santa to fill them up. What does your family do?
18. Bake Cookies for Santa.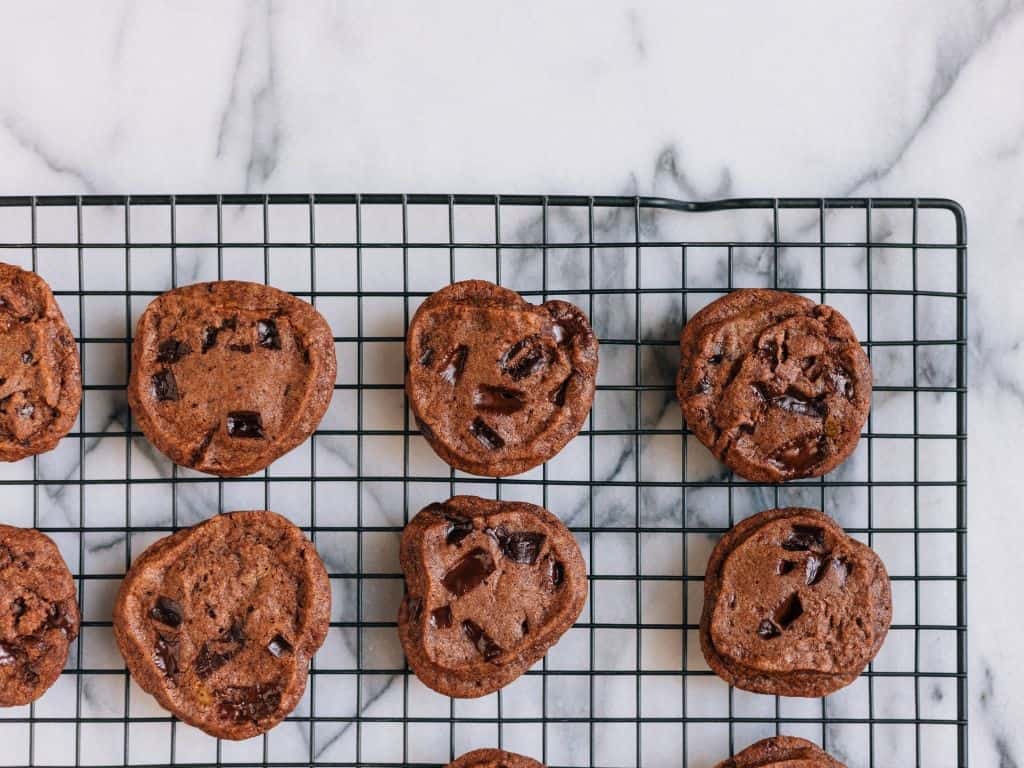 Making cookies on Christmas Eve and putting them on a plate for Santa is such fun. Don't forget to eat them before your kids wake up Christmas morning!
17. Attend a Christmas parade.
Pretty much every town has an annual parade. If yours doesn't, find one nearby. Growing up, my dad was the coordinator of the town parade, so we never missed! This is a free event chock full of memories. Plus, you get that all-important Santa-sighting!
19. Read Christmas books at bedtime.
There are so many special Christmas books to read these days, but you can't go wrong with classics like The Night Before Christmas and A Christmas Carol.
I love this idea from Over the Big Moon about wrapping your Christmas books and letting your kids open one each night to read.
20. Sing Christmas carols.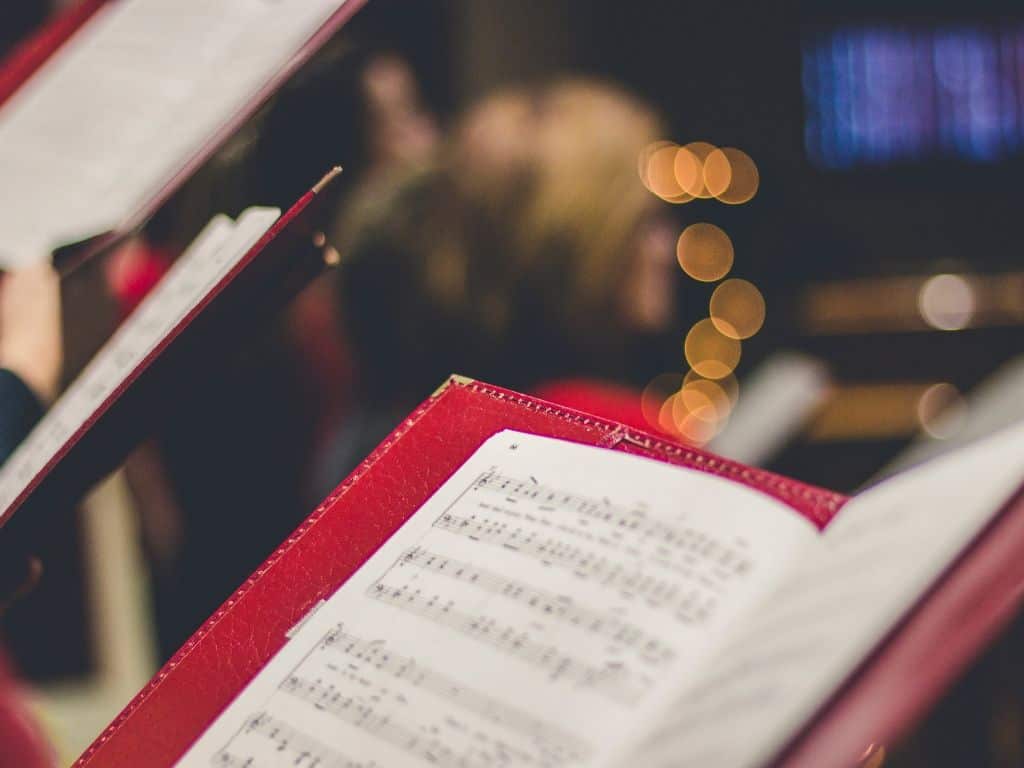 Christmas caroling is probably the oldest holiday tradition ever. Not to mention the coziest. One reader said their family stands around the lit Christmas tree holding hands to sing carols. How sweet!
If someone in your family plays piano, you get double points. Here's an easy resource where you can find the lyrics to many popular Christmas songs.
Take your family (or better yet, get a group together) to sing carols for the elderly. Find shut-ins at your church, or visit the nursing home. This will probably be the highlight of their holiday, and you will feel SO blessed.
Tell me: what old fashioned Christmas traditions would you add to this list?
With Joy,

PIN IT!