Need some recipes for vegetable haters in your life? Is it a daily struggle to find healthy recipes for picky eaters in your family? If so, you need these 57 vegetable recipes for people who don't like veggies!
From flavor-packed to cleverly disguised, you'll find some very creative and flavorful ways to cook vegetables here. Not only will your picky eater love these recipes, they might just change their mind about hating veggies!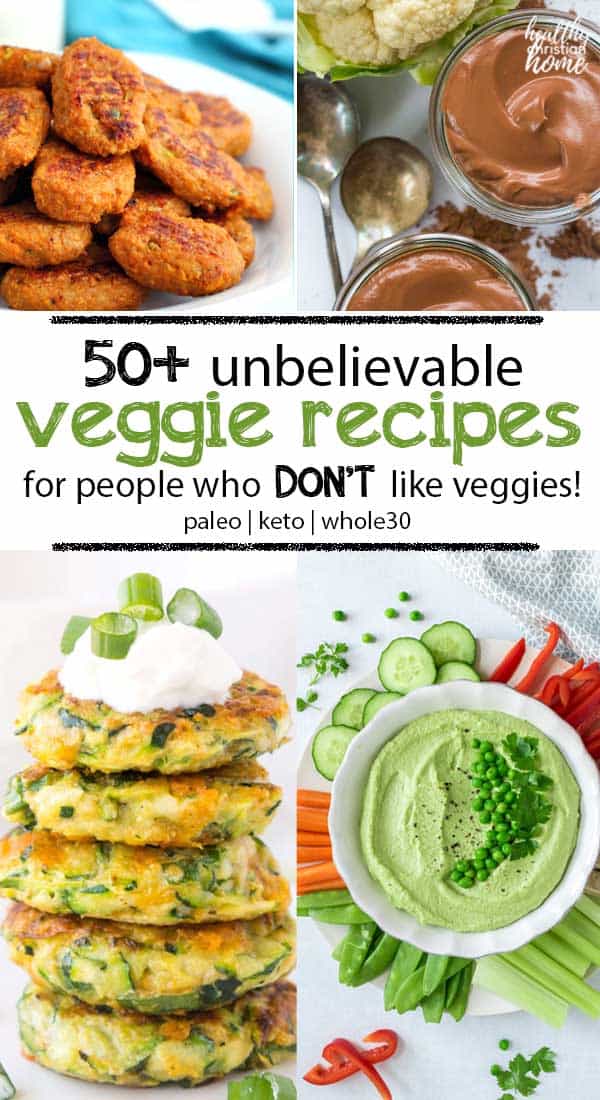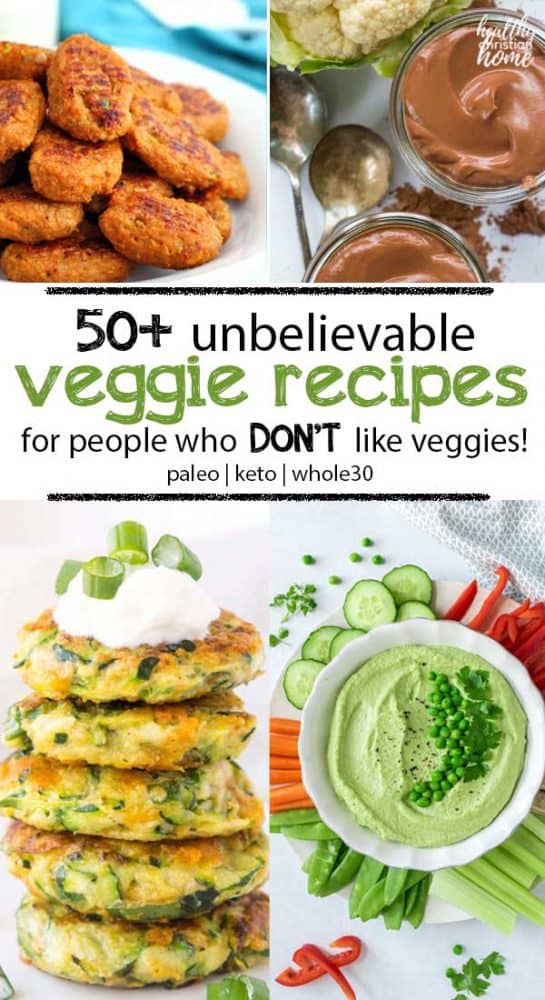 You know who they are. That person in your family who makes every meal a struggle, because they simply won't touch those english peas with a ten foot pole.
And you know, it's not always their fault. Especially if they were yelled at as a child to finish that cold pea mush (we all know it wasn't appetizing).
To fall in love with vegetables, you need to have a few really positive experiences of veggies that are truly prepared properly. Especially if you're not a natural veggie-lover. I like veg, but I will eat a LOT more of if I find a recipe that really speaks to me.
So today, I've compiled over 50 of the best vegetable recipes for vegetable haters and picky eaters! Sometimes the veggies are hidden, and sometimes they are the star of the show, all dressed up with yummy spices and additions like bacon to tempt even the pickiest toddler or grownup!
Main Dish Vegetable Recipes
The recipes in this section feature veggies as the star of the show. You can serve these as stand-alone meals and who knows, your vegetable hater might just transform into a veggie lover!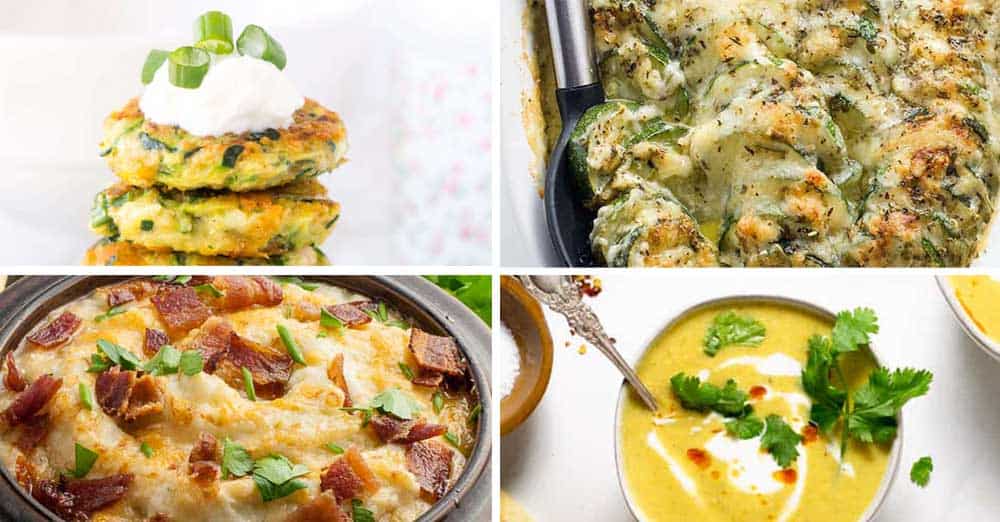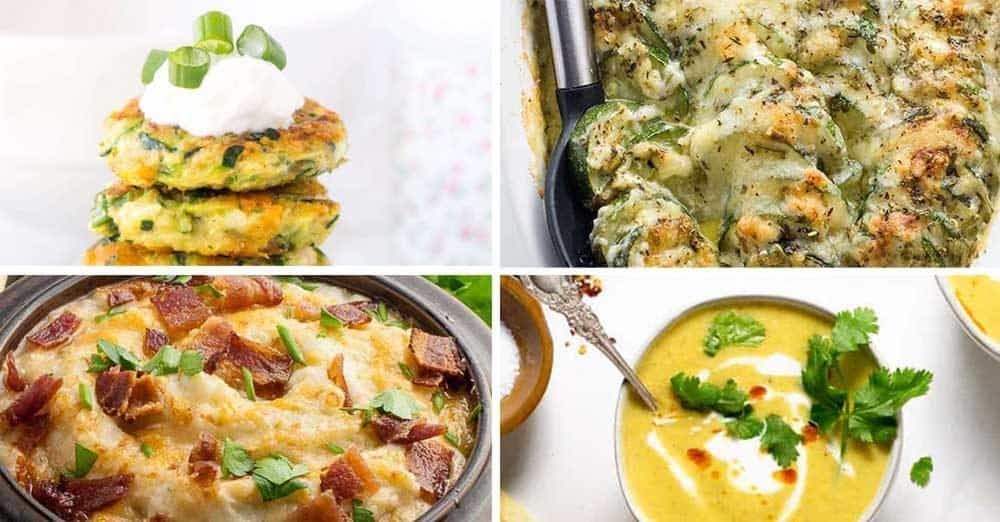 Easy, One Pot Mac & Cheese with Hidden Veggies from Raia's Recipes
Who doesn't love mac & cheese?? This is one of the best hidden vegetable recipes for toddlers (or grown ups)! Simply sneak some pureed cooked carrots into the sauce and your kids will be none the wiser.
Savory Vegetable Muffins from The Belly Rules the Mind
These yummy muffins include all sorts of veggies like peas and carrots with a nice helping of cottage cheese, too.
Tomato, Bacon, & Cabbage Saute from Dancing Through the Rain
Served as a main dish or side, bacon and garlic lend tons of flavor to this dish!
Mumbai Pav Bhaji from Sandhya's Kitchen
This popular Indian street food recipe boasts an impressive medley of vegetables with loads of interesting spices to tickle your tastebuds!
Curried Cauliflower Soup from Midwest Foodie Blog
This easy soup is loaded with veggies and a pleasant spice your family will love!
Spinach Pancakes from Spa Bettie
These spinach pancakes are great for breakfast or to use as a healthy bread alternative for sandwiches!
Roasted Vegetable Pasta from She Loves Biscotti
This yummy roasted veg pasta is an easy family favorite!
Instant Pot Mashed Cauliflower with Bacon & Cheese from Flavour & Savour
Honestly, I can't think of anyone who wouldn't love this creamy cauli filled with cheese and bacon!
Easy Zucchini Fritters from Haute and Healthy Living
These zucchini are gluten free and loved by kids and adults alike – one of the best healthy recipes for picky eaters!
Low Carb Cheesy Cauliflower Casserole from My Life Cookbook
A cheesy scalloped casserole filled with cauliflower instead of potato…. what a novel idea!
Zucchini Noodles with Tomato Sauce from Mom Skoop
A lighter take on traditional spaghetti, this simple dish features zucchini and tomatoes in a fresh way!
Sweet Potato Gnocchi from My Pure Plants
Instead of regular gluten-laden gnocchi, why not try this sweet potato version?
Baked Easy Cheesy Zucchini Casserole from Wholesome Yum
There's no way your picky eater won't love this vegetable rendition with zucchini, cheese, cream, butter, and garlic!
Roasted Butternut Squash Risotto from Zestful Kitchen
Pure comfort food, this risotto boasts all the classic flavors with the addition of butternut squash.
Zucchini Pancakes from Oh, The Things We'll Make
Kids love these crispy, nutritious pancakes which are great for a light meal or snack.
Side Dish Vegetable Recipes
Vegetable side dishes are a great way to introduce recipes for vegetable haters, since they require fewer bites and less commitment. Although, you might be surprised at how quickly these disappear!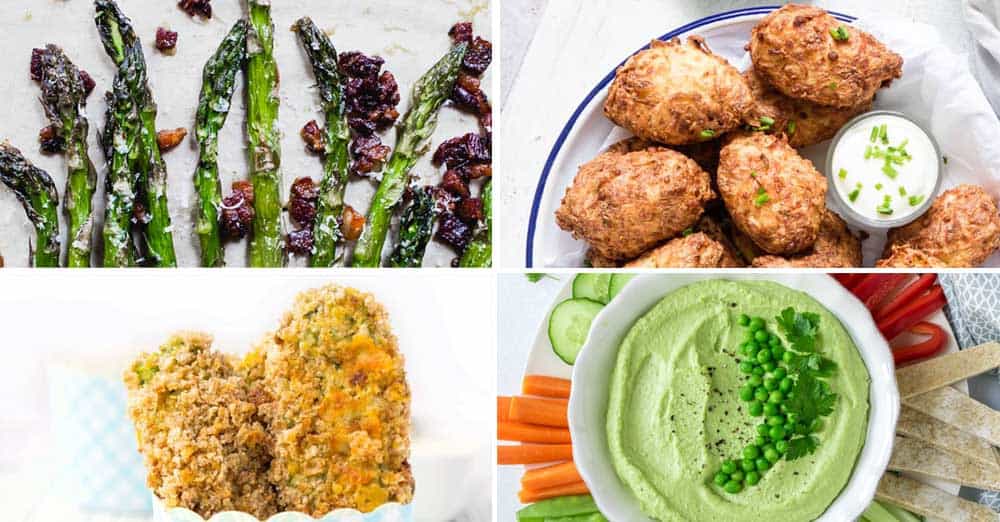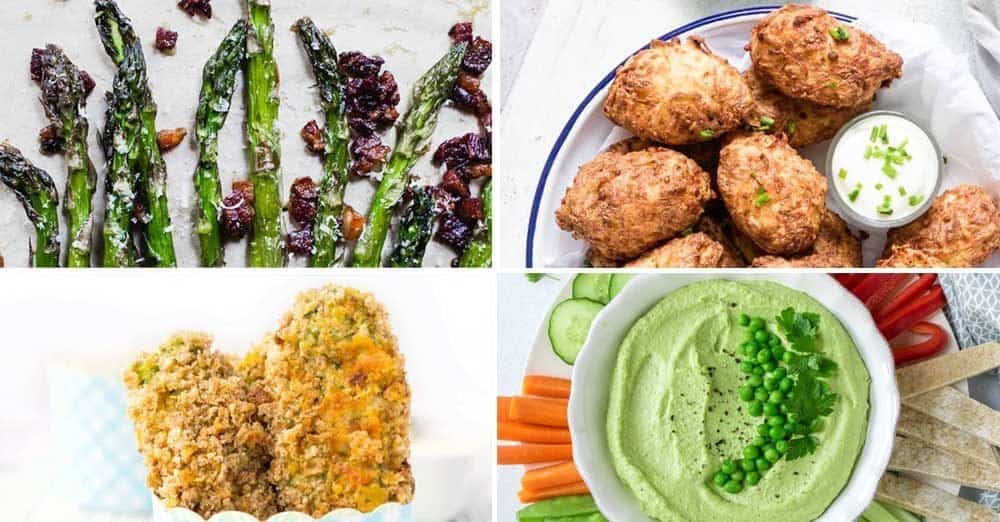 Crispy Rosemary Potato Fritters from Healthy Christian Home
Wondering what to do with those sad leftover baked potatoes hanging out in the fridge? Make these mouthwatering crispy potato fritters!
Cheesy Pancetta Green Beans from Home and Plate
These green beans with pancetta and Italian cheese look absolutely amazing… what a refreshing change from condensed soup laden casseroles!
Best 3-Ingredient Asparagus from Heartbeet Kitchen
Sprinkled with bacon and paremsan cheese, this asparagus can't help but be your new best friend.
Smokey Grilled Sweet Potato Wedges from Good Life Eats
These thick-cut sweet potato wedges with a dash of smokey seasoning are perfect for summertime grilling!
Roasted Baby Carrots with Honey & Ginger from The Organic Kitchen
Carrots are an easy "starter veggie" for picky eaters, and these taste even better with the sweetness of honey and ginger.
Golden Roasted Popcorn Cauliflower from Jessica Levinson
This golden roasted cauli is as addictive as popcorn – perfect for picky toddlers and kids!
Roasted Brussels Sprouts with Bacon & Balsamic from Good Life Eats
When you learn how to make brussels sprouts properly, they are simply divine! Bacon and balsamic vinegar take them over the top.
Tomato, Cucumber, & Onion Salad from Healthy Christian Home
Maybe you remember this salad from Cracker Barrel a few years ago? Well, this version is even better! Savory, juicy, crunchy… you'll want to eat this every day.
Air Fryer Buffalo Cauliflower from Glue & Glitter
I'm of the opinion that buffalo sauce makes everything taste better. This air fryer buffalo cauli is no exception! If you're not vegan, sub real butter.
Air Fryer Tater Tots from Recipes from a Pantry
Okay, so everyone loves tater tots (picky toddlers included). But these are oil-free and made in the air fryer!
Classic Pan Fried Potatoes from Healthy Christian Home
Who doesn't love a side of home fried potatoes? This post outlines two foolproof ways to make them.
Grilled Mini Sweet Peppers with Goat Cheese from A Farm Girl's Dabbles
Our family is truly obsessed with these mini sweet peppers, and now I can't wait to try them with soft cheese inside!
Pea Hummus from Veggie Desserts
A super creative way to get your child to eat their peas!
Raw Power Salad form E. A. Stewart
This superfood & kale salad with a sweet twist (apples, anyone?) is great for the salad hater in your life!
Bacon Roasted Vegetables from Baba Ganosh
Surprise yourself at the sheer amount of veggies you consume when you roast them to perfection and add bacon!
Baked Parmesan Zucchini Crisps from Mangia Bedda
Crispy, crunchy, and delightful – these zucchini crisps are baked, not fried!
Broccoli Cheddar Tater Tots from Haute and Healthy Living
These mouthwatering tots are the perfect way to dress up broccoli for even the pickiest eater.
Paleo Butternut Squash Curly Fries from All the Nourishing Things
Curly fries made out of sweet butternut squash and fried in pasteured lard… just try not to fall in love with these!
Easy Homemade Ketchup from Whole New Mom
Because ketchup IS a vegetable…. right?! This is perfect for dipping all the tots and homemade fries listed above. Plus, there's no need to worry about high fructose corn syrup.
Meaty Vegetable Recipes
These meaty main dishes are perfect for the carnivore in your life, with a dose of sneaky veggies mixed in. They'll never know!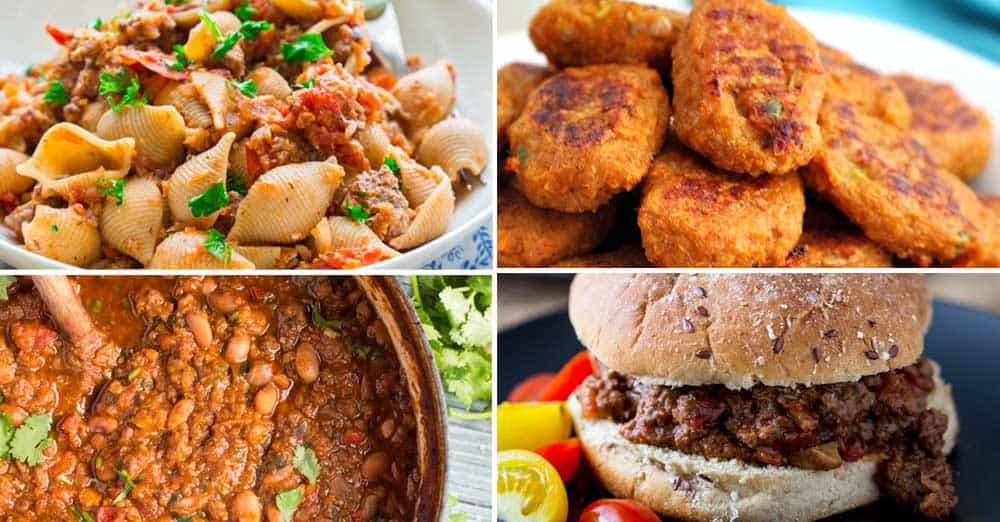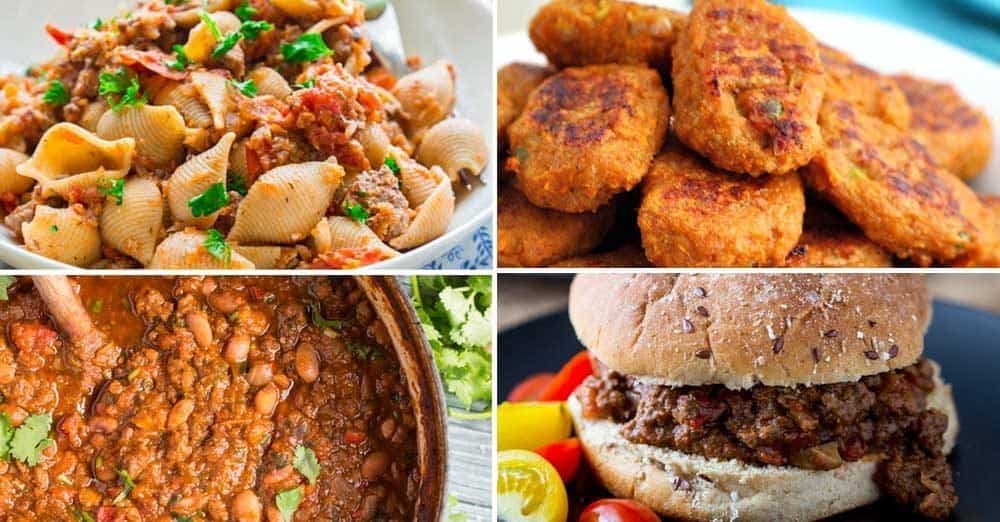 Spaghetti Squash Bolognese from The Honour System
Who doesn't love a hearty bolognese sauce?? It's made even healthier using spaghetti squash instead of regular pasta noodles.
Healthy Sloppy Joes from Healthy Seasonal Recipes
These sloppy joes nix sugar and add a healthy dose of veggies like onions, mushrooms, and tomatoes – but your family won't know the difference!
Balsamic Meatloaf with Sauteed Vegetables from My Sequined Life
The zucchini, carrot, and onion are very well hidden in this meatloaf, but make it so moist and flavorful!
Healthy American Chop Suey from Healthy Seasonal Recipes
This main pasta dish with grass fed beef and tons of chopped veggies is sure to become one of your new family favorites!
Zucchini Basil Chicken Burgers from Tasting Page
A simply heavenly, unique, veggie-filled take on classic burgers!
Oven Roasted Chili with Hidden Vegetables from The Cook's Pyjamas
The classic chili everyone loves, sneakily filled with eggplant, zucchini, carrots, and more!
Chicken Sweet Potato Casserole from Easy Real Food
A family favorite casserole that's veggie rich and filled with cheese!
Chicken Cauli Rice Jalapeno Popper Casserole from Mom Foodie
This keto friendly main dish features cauliflower instead of rice, and is filled with cheese and spicy jalapenos!
Paleo Chicken Nuggets with Sweet Potato from Mom Foodie
These healthy chicken nuggets are the perfect picky toddler food! They are filled with sweet potato yumminess.
Low Carb Eggplant Lasagna from Wholesome Yum
This mouthwatering noodle-free lasagna also includes a nice helping of veg!
Meatball Casserole from Joy Filled Eats
These delectable meatballs are also filled with zucchini!
Sweet Vegetable Recipes
Why not add veggies to dessert too? With natural sweetness from sources like banana and honey, dessert is the perfect opportunity to try new recipes for vegetable haters.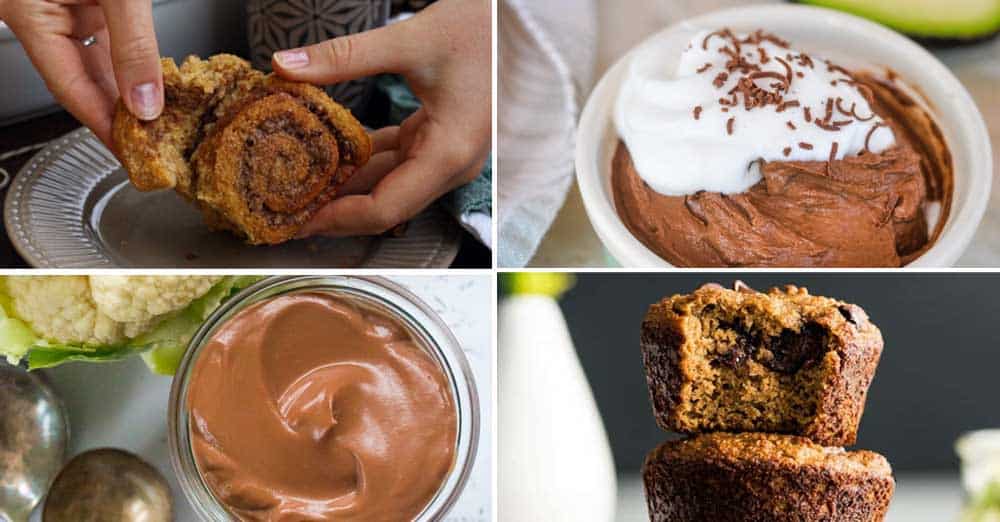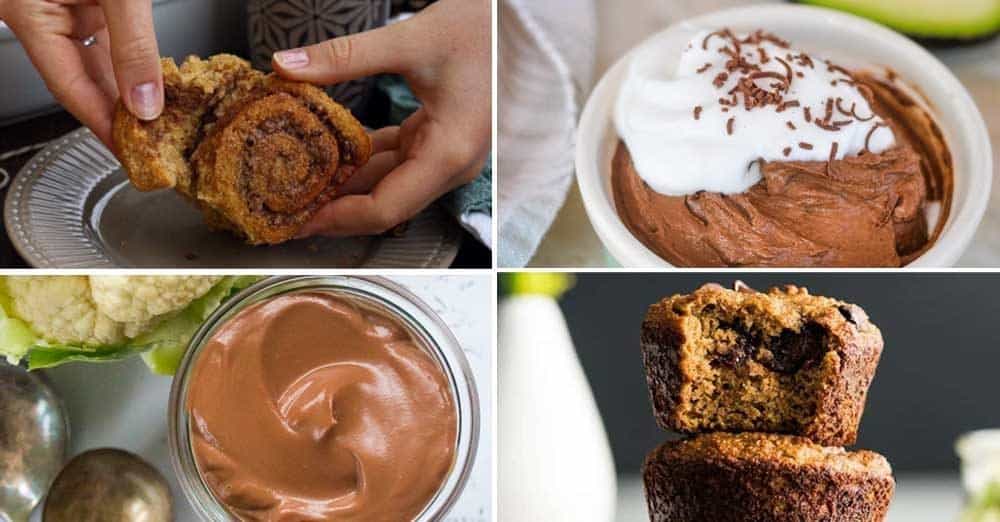 Chocolate Avocado Mousse from Healthy Christian Home
This light dessert with avocado, chocolate, chia seeds, and coconut milk is sure to please and you can't taste the avo – I promise.
Spiced Sweet Potato Bread from Justine Celina
Gluten & refined sugar free, this cake-like bread features sweet potato as the star of the show!
Paleo Zucchini Banana Muffins from Joy Food Sunshine
These muffins are sweet paleo goodness with hidden zucchini, perfect for kids!
Green Smoothie Pancakes from Fit as a Mama Bear
These yummy pancakes add green smoothie ingredients for an ultra nutritious breakfast!
Beets & Berries Smoothie Bowl from Raia's Recipes
Your picky eater will love deliciously sweet smoothie bowl filled with lightly steamed beets!
Deep Dish Cookie Pie from Chocolate Covered Katie
Can you think of a better way to get your daily serving of beans or chickpeas than a decadent cookie pie? Yeah, I didn't think so.
Cinnamon Sweet Potato Rolls from Happy Kitchen
These rolls are perfect coffee companions, insanely similar to a cinnamon rolls – but healthy.
Gluten Free Beet Blueberry Muffins from A Clean Bake
One of the best toddler vegetable snacks, these beet blueberry muffins are a surefire hit!
Paleo Cauliflower Chocolate Pudding from All the Nourishing Things
You'll never guess that this silky smooth, decadent chocolate pudding with rave reviews has hidden caluiflower inside!
Zapple (Zucchini Apple) Pie from Common Sense Home
Your family and friends won't believe this pie is made with zucchini instead of apples!
Zucchini Gummy Candy from Common Sense Home
Kids are crazy for gummies, and these naturally sweetened ones made with zucchini are no exception!
Strawberry Zucchini Fruit Leather from A Modern Homestead
Sweetened with honey and filled with fruit and veg, this fruit leather is an instant favorite!
Beet Chocolate and Date Mousse from Just Beet It
This vegan chocolate dessert with hidden beets is about as healthy as it gets.
Main images courtesy of Mom Foodie, All the Nourishing Things, Haute & Healthy Living, Veggie Desserts, and Healthy Seasonal Recipes.
Tell me below: Do you hide veggies from your kids? How?
PIN IT!