Are you in need of help from God's word today? Allow these 59 encouragement bible verses to strengthen your heart and provide what you need today.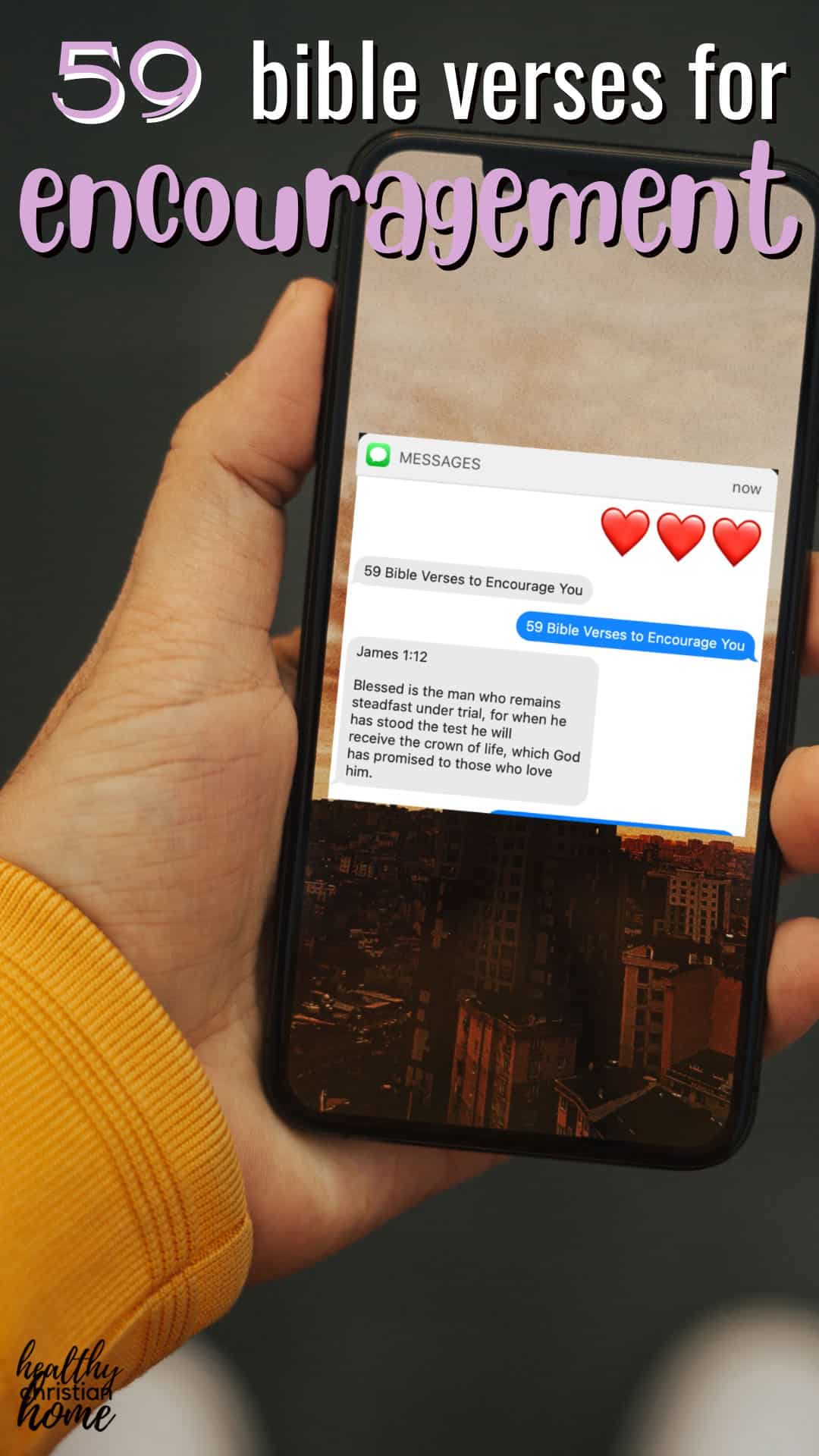 We all need encouragement in hard times


Thanks to health challenges and being displaced from our home due to a landfill fire, the last several months have been some of the hardest in recent years. Although it's not easy for me to share about the challenges I'm going through, a sweet sister in our congregation, Ms. Fran, knows and has been through many tough times herself.
(Aren't people who have been through hardships just amazingly compassionate? I suppose that's the silver lining of life's bad stuff — it creates some pretty incredible hearts.)
So, she decided to start specifically encouraging me and started sending me daily devotional messages. Each of these contains an encouraging bible verse for the day. She has sent these daily, without fail for around 6 months now.
I view her as kind of a real-life guardian angel of sorts. (She is also our main provider of frozen figs from her tree to make figgy pudding and the like.) Her messages have been a light during a dark time.
I can't tell you how many days the messages and Scriptures she sent applied exactly to what I was dealing with that day. God is so cool like that!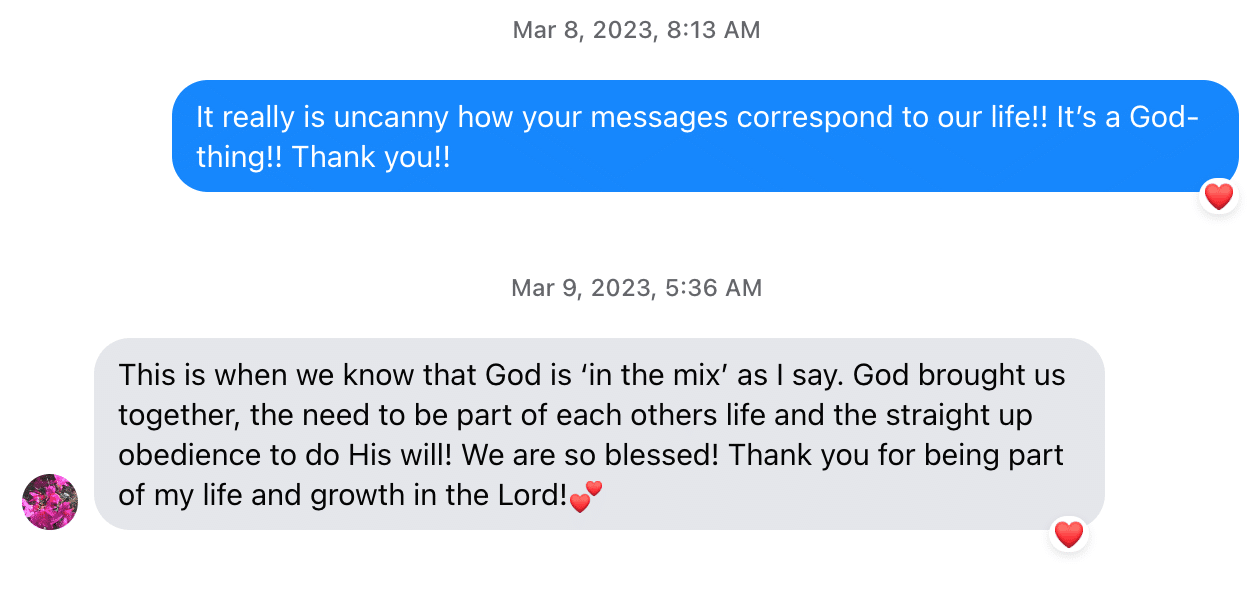 I pray you have someone like this to come alongside you when you need encouragement. Today, Ms. Fran can do that for all of us — I'm sharing some of the encouragement bible verses she has sent my way these past months.
59 Encouragement Bible Verses
I pray these encouraging bible verses give you just what you need today, and maybe you can share these with a friend, too.
Short Encouraging Bible Verses
John 16:33
I have said these things to you, that in me you may have peace. In the world you will have tribulation. But take heart; I have overcome the world.
Luke 12:22-23
And he said to his disciples, "Therefore I tell you, do not be anxious about your life, what you will eat, nor about your body, what you will put on. For life is more than food, and the body more than clothing."
Exodus 33:14
And he said, "My presence will go with you, and I will give you rest."
Luke 1:37
For nothing will be impossible with God.
Deuteronomy 32:13
He made him ride on the high places of the land,
and he ate the produce of the field,
and he suckled him with honey out of the rock,
and oil out of the flinty rock.
Acts 2:28
You have made known to me the paths of life;
you will make me full of gladness with your presence.
Joshua 1:9
Have I not commanded you? Be strong and courageous. Do not be frightened, and do not be dismayed, for the Lord your God is with you wherever you go."
John 16:22
So also you have sorrow now, but I will see you again, and your hearts will rejoice, and no one will take your joy from you.
2 Corinthians 5:17
Therefore, if anyone is in Christ, he is a new creation. The old has passed away; behold, the new has come.
Psalm 42:11
Why are you cast down, O my soul,
and why are you in turmoil within me?
Hope in God; for I shall again praise him,
my salvation and my God.
Romans 8:18
For I consider that the sufferings of this present time are not worth comparing with the glory that is to be revealed to us.
Romans 8:28
And we know that for those who love God all things work together for good, for those who are called according to his purpose.
Psalm 37:4
Delight yourself in the Lord,
and he will give you the desires of your heart.
2 Corinthians 4:17
For this light momentary affliction is preparing for us an eternal weight of glory beyond all comparison…
Jeremiah 29:11
For I know the plans I have for you, declares the Lord, plans for welfare and not for evil, to give you a future and a hope.
Psalm 9:10
And those who know your name put their trust in you,
for you, O Lord, have not forsaken those who seek you.
Psalm 32:8
I will instruct you and teach you in the way you should go;
I will counsel you with my eye upon you.
2 Corinthians 5:7
…for we walk by faith, not by sight.
John 14:27
Peace I leave with you; my peace I give to you. Not as the world gives do I give to you. Let not your hearts be troubled, neither let them be afraid.
Philippians 4:19
And my God will supply every need of yours according to his riches in glory in Christ Jesus.
Isaiah 41:13
For I, the Lord your God,
hold your right hand;
it is I who say to you, "Fear not,
I am the one who helps you."
Romans 15:13
May the God of hope fill you with all joy and peace in believing, so that by the power of the Holy Spirit you may abound in hope.
1 Peter 5:7
…casting all your anxieties on him, because he cares for you.
James 1:12
Blessed is the man who remains steadfast under trial, for when he has stood the test he will receive the crown of life, which God has promised to those who love him. 
1 Thessalonians 5:16-18
Rejoice always, pray without ceasing, give thanks in all circumstances; for this is the will of God in Christ Jesus for you.
Psalm 16:11
You make known to me the path of life;
in your presence there is fullness of joy;
at your right hand are pleasures forevermore.
Deuteronomy 33:27
The eternal God is your dwelling place,
and underneath are the everlasting arms.
And he thrust out the enemy before you
and said, 'Destroy.'
John 15:5
I am the vine; you are the branches. Whoever abides in me and I in him, he it is that bears much fruit, for apart from me you can do nothing.
Read Next:
30 "God Is Faithful" Bible Verses to Help You Realize You're Not Alone
60+ Bible Verses for Strength When Life Gets Hard
How Pride Steals Your Joy (bible verses about pride)
20 "Who I Am In Christ" bible verses to find your identity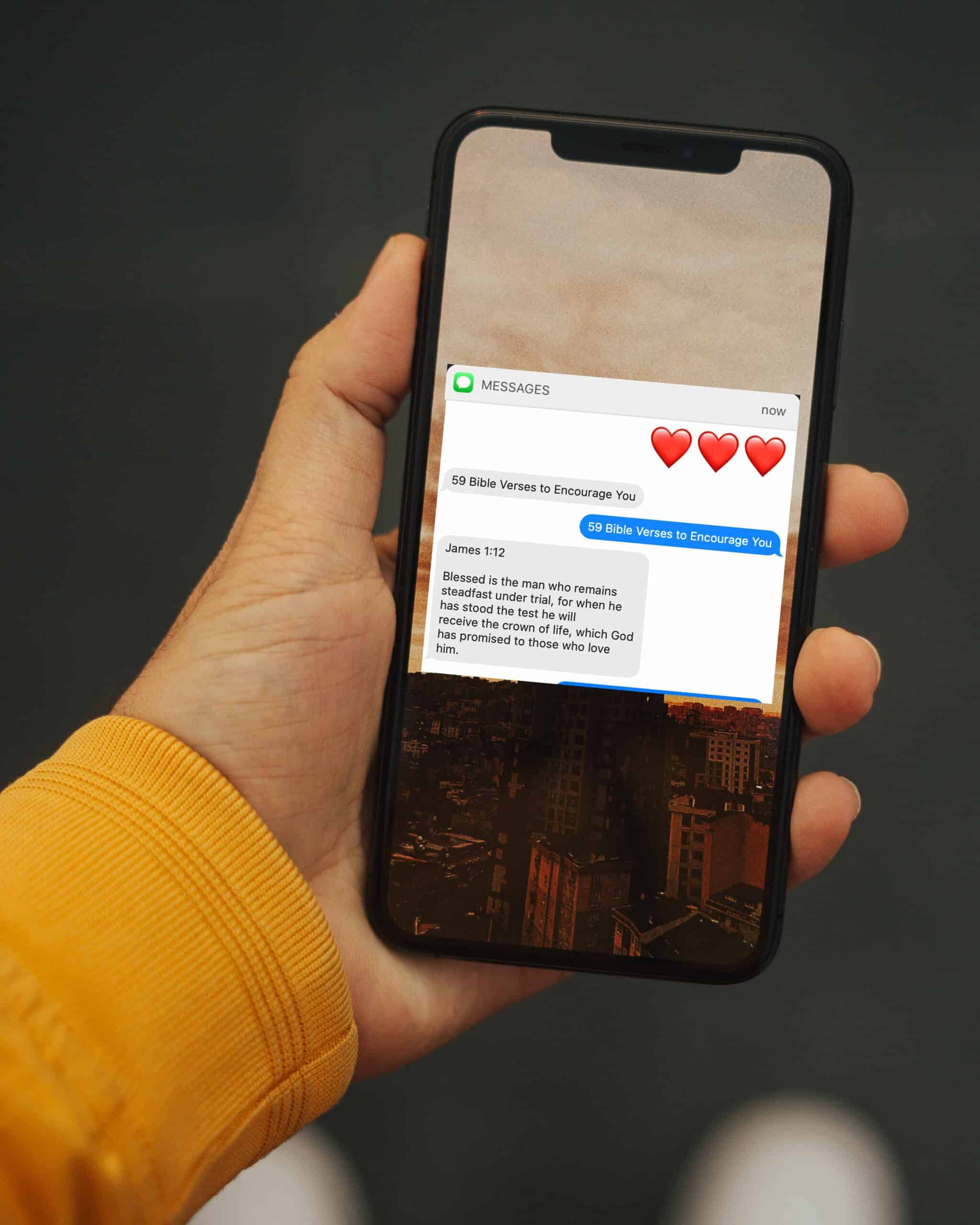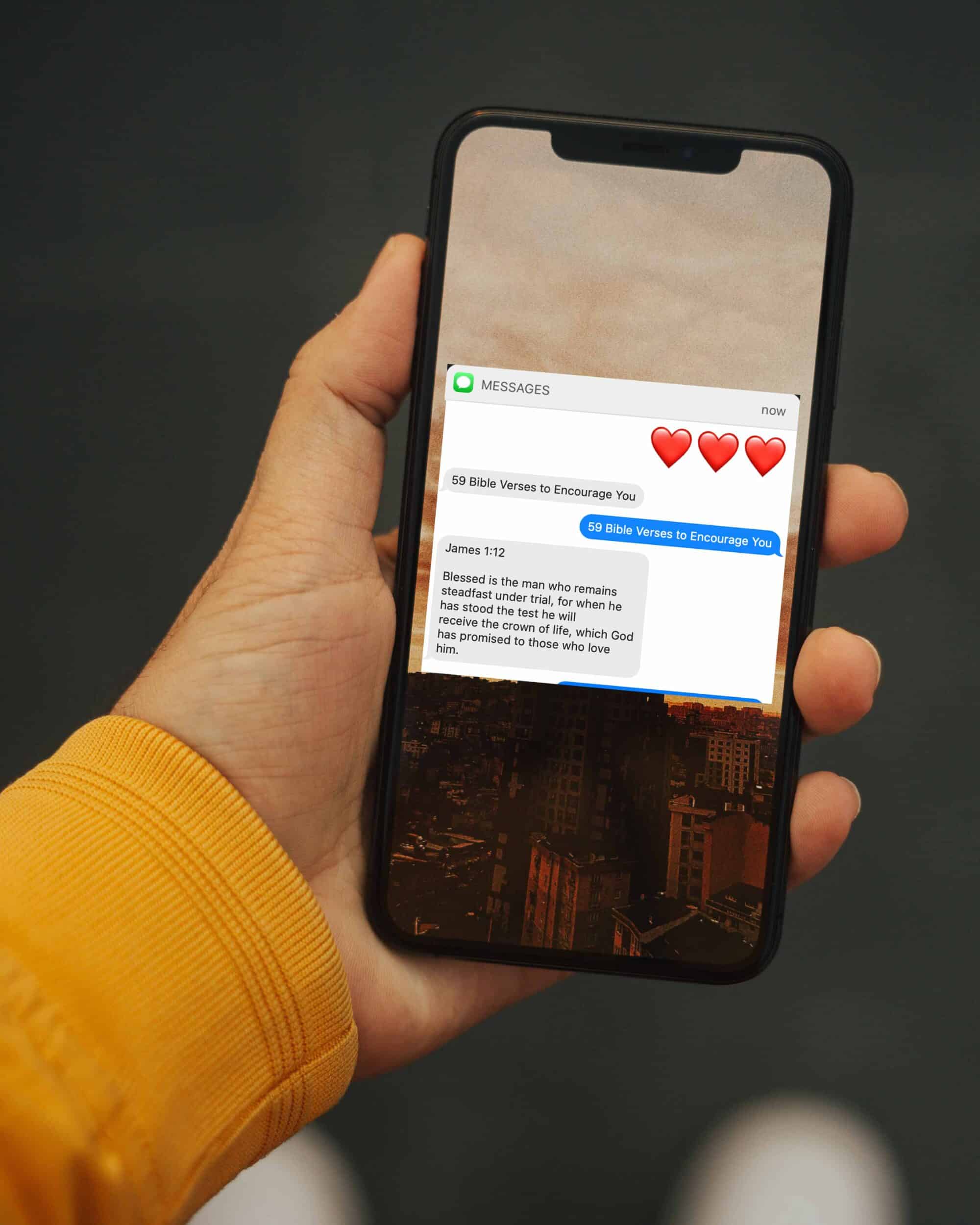 Encouragement Bible verses about hope in hard times
Psalm 16:11
You make known to me the path of life;
in your presence there is fullness of joy;
at your right hand are pleasures forevermore.
Psalm 23:1-3
The Lord is my shepherd; I shall not want.
He makes me lie down in green pastures.
He leads me beside still waters.
He restores my soul.
He leads me in paths of righteousness for his name's sake.
Read Next: Psalm 23 Explained Beautifully
Isaiah 50:4
The Lord God has given me
the tongue of those who are taught,
that I may know how to sustain with a word
him who is weary.
Morning by morning he awakens;
he awakens my ear
to hear as those who are taught.
Psalm 63:7-8
for you have been my help,
and in the shadow of your wings I will sing for joy.
My soul clings to you;
your right hand upholds me.
Psalm 56:3-4
When I am afraid,
I put my trust in you.
In God, whose word I praise,
in God I trust; I shall not be afraid.
What can flesh do to me?
Ephesians 3:20-21
Now to him who is able to do far more abundantly than all that we ask or think, according to the power at work within us, to him be glory in the church and in Christ Jesus throughout all generations, forever and ever. Amen.
Romans 8:31-32
What then shall we say to these things? If God is for us, who can be against us? He who did not spare his own Son but gave him up for us all, how will he not also with him graciously give us all things?
2 Cornithians 4:7-9
But we have this treasure in jars of clay, to show that the surpassing power belongs to God and not to us. We are afflicted in every way, but not crushed; perplexed, but not driven to despair; persecuted, but not forsaken; struck down, but not destroyed…
2 Corinthians 4:17-18
For this light momentary affliction is preparing for us an eternal weight of glory beyond all comparison, as we look not to the things that are seen but to the things that are unseen. For the things that are seen are transient, but the things that are unseen are eternal.
2 Corinthians 12:9
But he said to me, "My grace is sufficient for you, for my power is made perfect in weakness." Therefore I will boast all the more gladly of my weaknesses, so that the power of Christ may rest upon me.
Zephaniah 3:17
The Lord your God is in your midst,
a mighty one who will save;
he will rejoice over you with gladness;
he will quiet you by his love;
he will exult over you with loud singing.
Hebrews 4:15-16
For we do not have a high priest who is unable to sympathize with our weaknesses, but one who in every respect has been tempted as we are, yet without sin. Let us then with confidence draw near to the throne of grace, that we may receive mercy and find grace to help in time of need.
Revelation 21:4
He will wipe away every tear from their eyes, and death shall be no more, neither shall there be mourning, nor crying, nor pain anymore, for the former things have passed away.
Psalm 112:6-7
For the righteous will never be moved;
he will be remembered forever.
He is not afraid of bad news;
his heart is firm, trusting in the Lord.
Psalm 116:5-7
Gracious is the Lord, and righteous;
our God is merciful.
The Lord preserves the simple;
when I was brought low, he saved me.
Return, O my soul, to your rest;
for the Lord has dealt bountifully with you.
Psalm 30:11-12
You have turned for me my mourning into dancing;
you have loosed my sackcloth
and clothed me with gladness,
that my glory may sing your praise and not be silent.
O Lord my God, I will give thanks to you forever!
Psalm 34:17-20
When the righteous cry for help, the Lord hears
and delivers them out of all their troubles.
The Lord is near to the brokenhearted
and saves the crushed in spirit.
Many are the afflictions of the righteous,
but the Lord delivers him out of them all.
He keeps all his bones;
not one of them is broken.
Psalm 94:18-19
When I thought, "My foot slips,"
    your steadfast love, O Lord, held me up.
When the cares of my heart are many,
    your consolations cheer my soul.
Philippians 4:11-13
Not that I am speaking of being in need, for I have learned in whatever situation I am to be content. I know how to be brought low, and I know how to abound. In any and every circumstance, I have learned the secret of facing plenty and hunger, abundance and need. I can do all things through him who strengthens me.
Proverbs 3:5-6
Trust in the Lord with all your heart,
and do not lean on your own understanding.
In all your ways acknowledge him,
and he will make straight your paths.
Psalm 89:15-16
Blessed are the people who know the festal shout,
who walk, O Lord, in the light of your face,
who exult in your name all the day
and in your righteousness are exalted.
Psalm 139:13-14
For you formed my inward parts;
you knitted me together in my mother's womb.
I praise you, for I am fearfully and wonderfully made.
Wonderful are your works;
my soul knows it very well.
Luke 11:9-10
And I tell you, ask, and it will be given to you; seek, and you will find; knock, and it will be opened to you. For everyone who asks receives, and the one who seeks finds, and to the one who knocks it will be opened.
Numbers 6:24-26
The Lord bless you and keep you; the Lord make his face to shine upon you and be gracious to you; the Lord lift up his countenance upon you and give you peace.
Psalm 18:28-29
For it is you who light my lamp;
the Lord my God lightens my darkness.
For by you I can run against a troop,
and by my God I can leap over a wall.
Psalm 73:23-26
Nevertheless, I am continually with you;
you hold my right hand.
You guide me with your counsel,
and afterward you will receive me to glory.
Whom have I in heaven but you?
And there is nothing on earth that I desire besides you.
My flesh and my heart may fail,
but God is the strength of my heart and my portion forever.
Psalm 27:13-14
I believe that I shall look upon the goodness of the Lord
in the land of the living!
Wait for the Lord;
be strong, and let your heart take courage;
wait for the Lord!
Psalm 28:7
The Lord is my strength and my shield;
in him my heart trusts, and I am helped;
my heart exults,
and with my song I give thanks to him.
Psalm 4:7-8
You have put more joy in my heart
than they have when their grain and wine abound.
In peace I will both lie down and sleep;
for you alone, O Lord, make me dwell in safety.
Isaiah 58:11
And the Lord will guide you continually
and satisfy your desire in scorched places
and make your bones strong;
and you shall be like a watered garden,
like a spring of water,
whose waters do not fail.
But this I call to mind,
and therefore I have hope:
Lamentations 3:22-26
The steadfast love of the Lord never ceases;
his mercies never come to an end;
they are new every morning;
great is your faithfulness.
"The Lord is my portion," says my soul,
"therefore I will hope in him."
The Lord is good to those who wait for him,
    to the soul who seeks him.
It is good that one should wait quietly
    for the salvation of the Lord.
What God says about difficult times?
Remember, God promises in Scripture to never leave or forsake His children in times of distress. As you can see in all the bible verses above, He provides us these promises to cling to along with His presence to soothe us.
Do you have a friend who is going through a difficult time? Please, share these encouragement bible verses with them today!
Scripture Source: Bible Gateway