I may receive a commission if you make a purchase through links in this post.
In this tutorial, you'll learn how to make coconut milk from scratch in 5 minutes.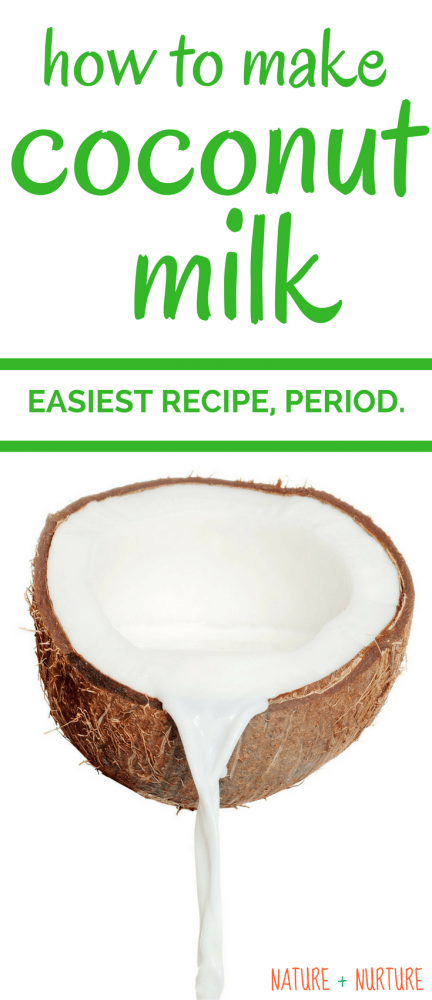 Homemade coconut milk is 'da bomb. Even better, its SUPER easy to make. Coconut milk has a delicious, mild flavor and is full of nutrients.
If you're trying to limit your dairy intake, homemade coconut milk is the perfect alternative. It's delicious in smoothies, coffee, cocoa, tumeric tea, or as a replacement in any recipe that uses milk.
Coconut has always been an obsession of mine. I just adore the taste. Last night, our family went for ice cream and of course, I had to order chocolate with shredded coconut.
Nothing better.
(Note: Scroll to the bottom of the post if you want the printable recipe card.)
Coconut Milk Benefits
Coconut milk is a great source of manganese, copper, magnesium, iron, and other minerals. It's also great for electrolyte balance. It has some hefty benefits for the body, including:
Weight Loss. "As a food high in MCTs (multi-chain triglycerides), coconut milk is a very filling, fat-burning food. Fats provide the feeling of being full and satisfied and can help prevent overeating, snacking, food cravings and potentially weight gain."
Heart Health. "According to many studies, lauric acid [in coconut milk] is a protective type of fatty acid linked with improved cholesterol levels and heart health…Because coconuts contain minerals important for circulation and controlling blood flow, coconut milk is also useful for lowering blood pressure and keeping blood vessels flexible, elastic and free from plaque buildup."
Improves Digestion. "Coconut milk nourishes the digestive lining due to its electrolytes and healthy fats, improving gut health and preventing conditions like IBS…Researchers found that coconut milk can help reduce the occurrence of ulcers even better than coconut water."
Joint Health. "Coconut milk's MCTs can help lower inflammation, which is associated with painful conditions like arthritis and general joint or muscle aches and pains."
Blood Sugar Balance. "The fat content of coconut milk can help slow the rate at which sugar is released into the bloodstream, better controlling insulin levels and preventing a "sugar high" or worse, conditions like diabetes."
Why Make Homemade Coconut Milk?
These days, coconut is super popular and you can find it everywhere in many forms – coconut water, coconut milk, coconut oil… you get my drift. The problem is, these products can be pricey! Also, store-bought coconut milk has additives like careageenan and synthetic vitamins. Read this article from The Healthy Home Economist for more information on why these additives should be avoided.
Because of this, I like to use unsweetened shredded coconut and make my own – much cheaper than store-bought AND healthier. Double win! This shredded coconut comes in a 4-pack, with 48 ounces total. That will make a lot of coconut milk!
Here's the price comparison: per cup, homemade coconut milk costs about $0.14. In contrast, canned coconut milk (like this) costs a whopping $1.14 (according to Real Food Real Deals). That's a price difference of a dollar a cup! Over time, knowing how to make coconut milk will save you a lot of money.
Sure, you could learn how to make coconut milk the old-fashioned way… buying a rock hard coconut, spend an eternity trying to crack it open with a cleaver or hammer, and cutting the coconut meat out of the shell. Oh yeah, fresh coconuts are more expensive too.
Personally, I'd rather save money and boatloads of time with this quick coconut milk recipe below.
How To Make Coconut Milk In 5 Minutes
Items Needed:
Blender (I LOOOOOVE this blender), large mixing bowl, clean tea towel, large rubber band, jars for storing the coconut milk, shredded coconut (you can get it cheap online, this kind is great and very economical), and water.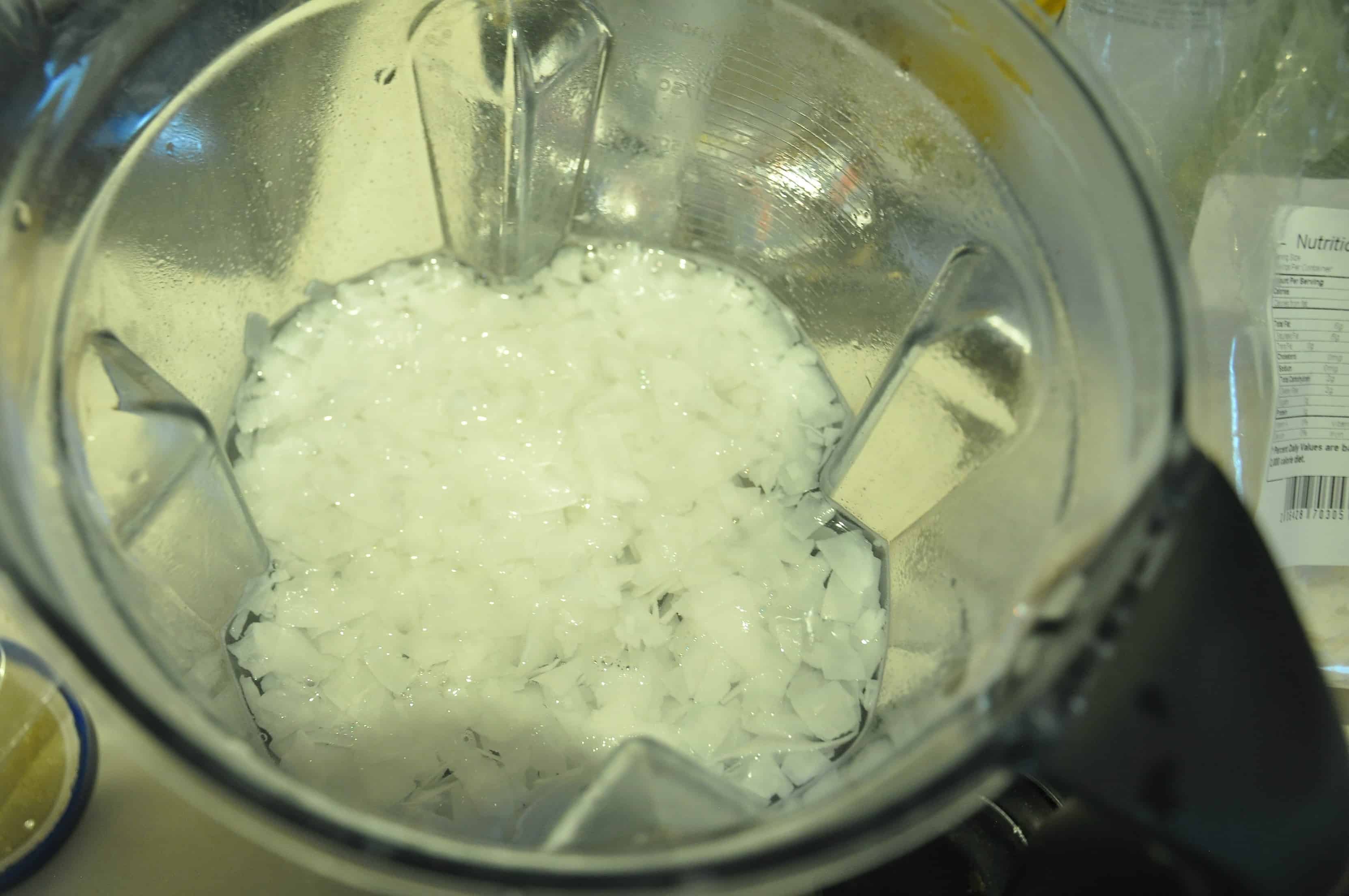 First, boil some water and let it cool a bit. You want it to be hot, but not boiling. Add 1 cup of unsweetened shredded coconut and 2 cups of hot water to the blender. Blend on high for about 1 minute until the coconut is in tiny pieces, like pulp (make sure the lid's on tight).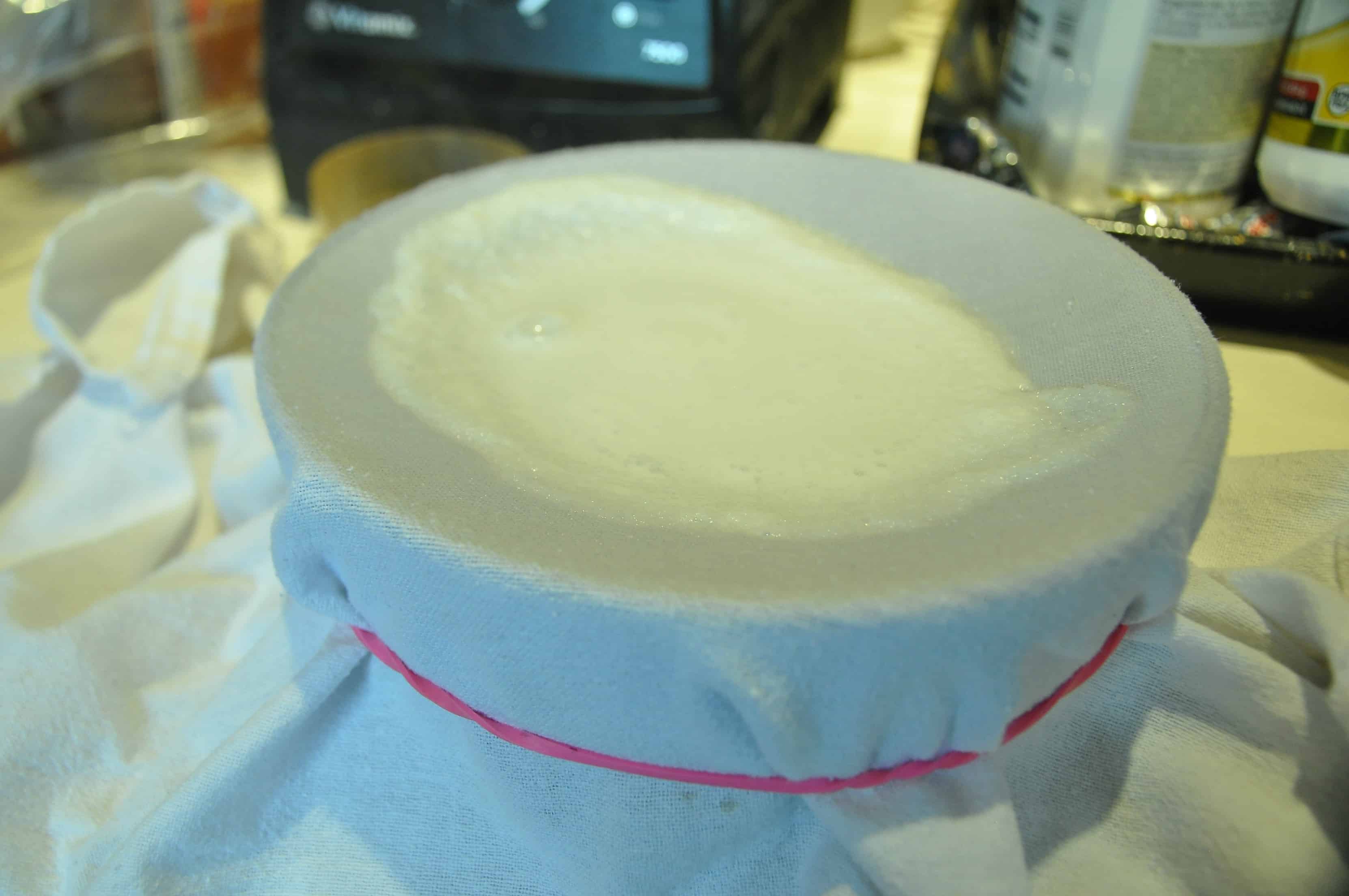 Next, place your clean cheesecloth, muslin, or tea towel over your large bowl and secure the rubber band around it. Pour your coconut mixture through the towel, which will strain out all the coconut pulp.
Alternatively, you can put a metal mesh strainer underneath the tea towel to simplify the straining process and eliminate the need for the rubber band. See video at the end of the post.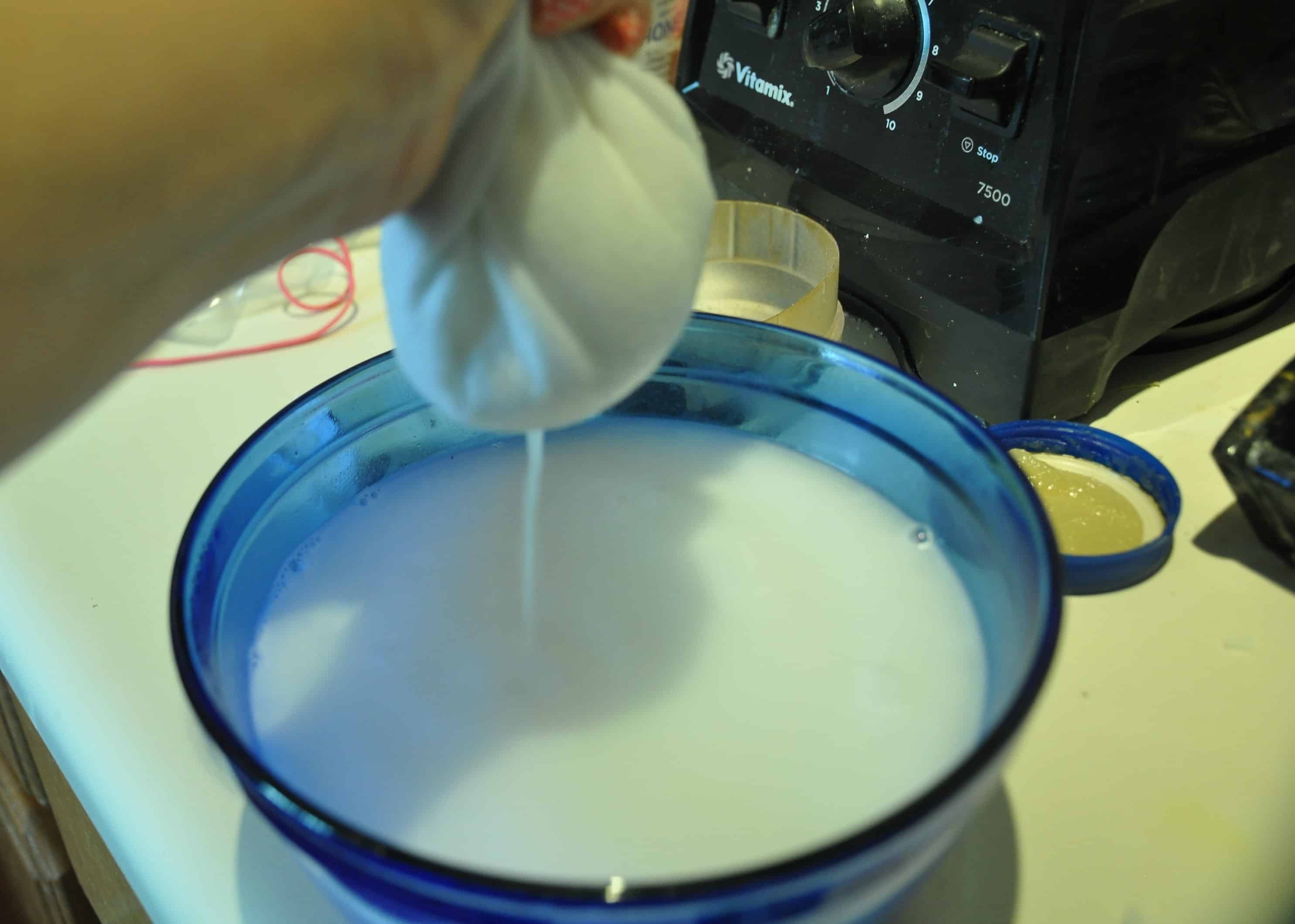 Finally, Remove the rubber band and carefully squeeze any remaining liquid into the bowl (careful, it will be hot!).
This recipe makes about 2 cups. The coconut milk stays fresh in the fridge for about a week, but mine never lasts that long (ha). You could easily double or triple this recipe. I've never frozen this before, but I think it would freeze well. If anyone tries freezing it, let me know how it turns out!
There you have it! I told you, SUPER easy. Now you've got fresh coconut milk with no additives! Plus, you'll never need to buy it again because you know how to make coconut milk.
Feeling lazy? This kind of canned coconut milk is really good, also.
If you're a visual learner, check out this really good video by Real Food Real Deals: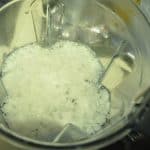 How to Make Coconut Milk (the easy way)
Learn how to make coconut milk in 5 minutes with this super simple tutorial.
Ingredients
1

cup

unsweetened shredded coconut

2

cups

hot filtered water
Instructions
Add 1 cup of unsweetened shredded coconut and 2 cups of hot (not boiling) water to the blender. Blend on high for approximately 1 minute until the coconut is in tiny pieces, like pulp.

Strain the mixture through a cotton muslin, cheesecloth, or tea towel into a large bowl. Squeeze all the liquid out of the cloth (careful, it's hot!). Allow to cool.

Divide into jars and store in the fridge or freezer until ready to use. Stays fresh in the fridge for 1 week, in the freezer for 6 months. Recipe can easily be doubled or tripled.
You may also like: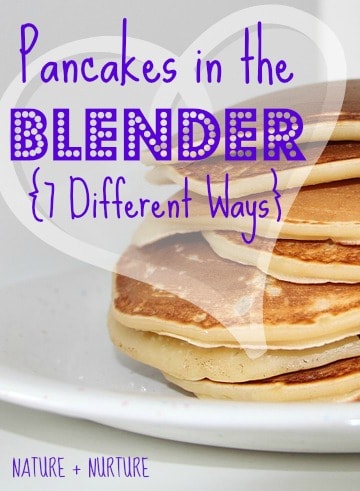 What's your favorite kind of milk?
With Joy,