Are you interested in natural living to improve your quality of life? Here are 7 practical changes you can make today to live in harmony with nature and enjoy life to the fullest.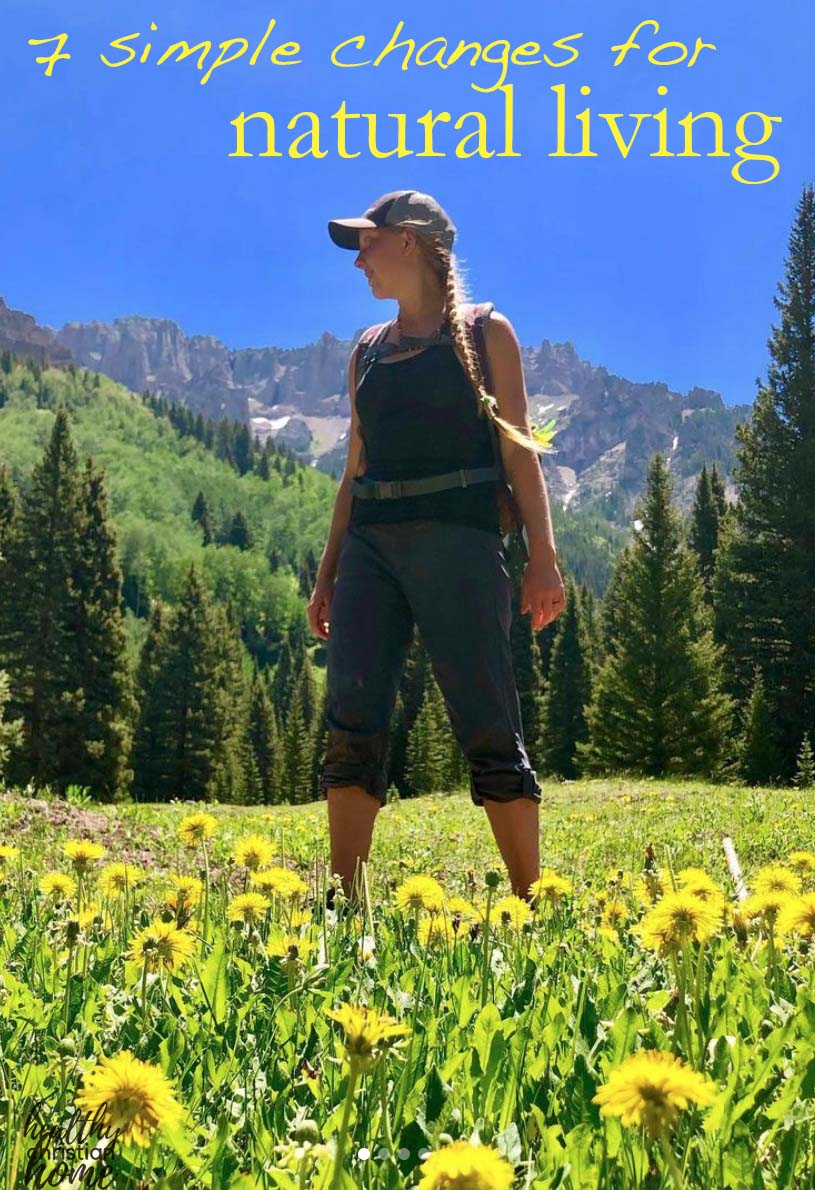 Guest post by Lisa of Holistic Homemaker
What is natural living? What does natural living mean?
The main idea behind natural living is to be in harmony with nature and live as close to nature as possible, the way God intended. It means taking care of the earth, and also letting the earth nourish us with whole foods and living in the rhythms of the natural world. It's about minimizing the processed foods and toxic modern lifestyles that separate us from the home God gave us — the earth.
Natural living is more than just asking, "How can I live chemical free?" or trying to get rid of toxins with natural skincare and essential oils, etc. It's a lifestyle that embraces living in harmony with nature and God's laws.
What is natural way of living?
Natural living also means fostering a holistic mindset about life and health. Holistic means emphasizing the importance of the whole and the interdependence of its parts — basically, holism recognizes the interconnectedness of everything.
It means connecting… With each other. With our homemaking craft. With our food. With our food sources and farmers. With our bodies. With the land around us. With fresh air and sunshine. With the wise traditions our ancestors knew brought wellness. With our Creator.
We make connections between all of these good and lovely things, so that we can gain a perspective and have a grasp on what it is to create a wholesome and fulfilled life… One that is well nourished and nourishes many others.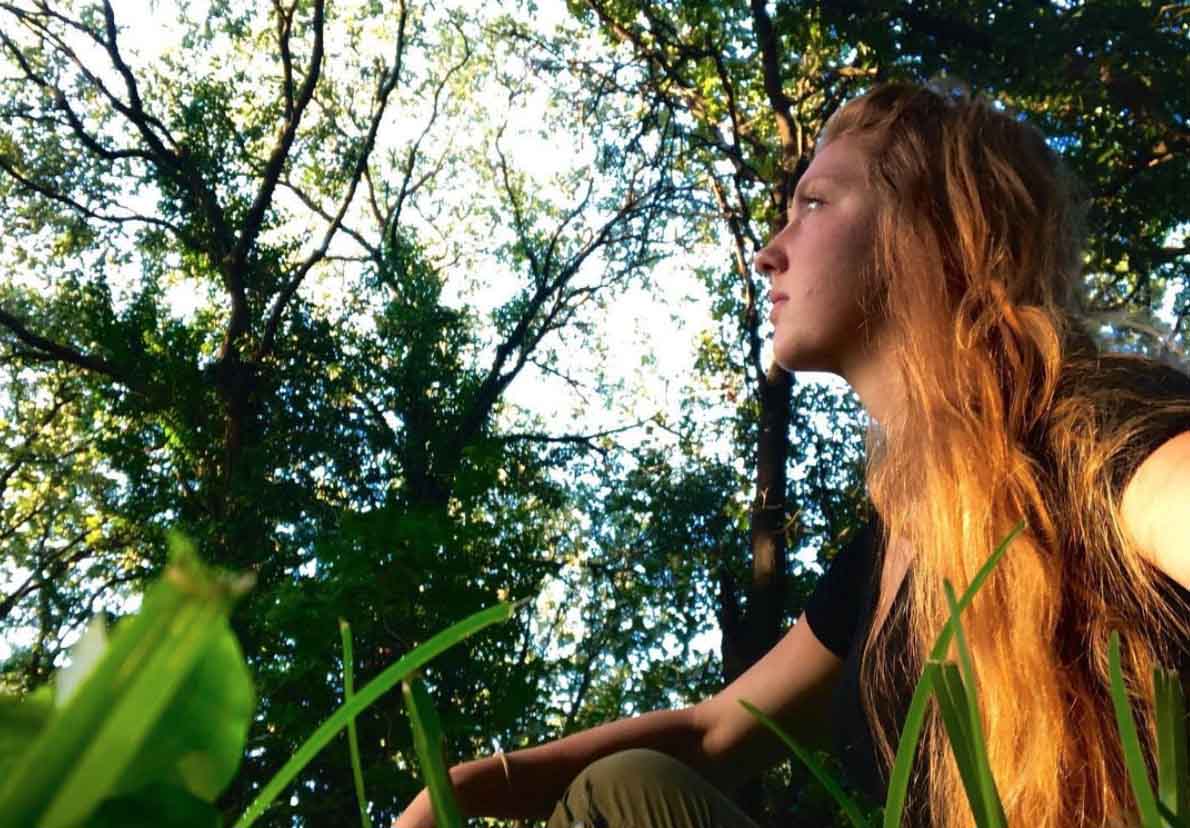 What are the advantages of natural living?
When you adopt a mindset of natural living, you may notice many positive changes. First, your health may improve as you reduce your exposure to toxins and processed foods while consuming more nutrient dense foods. Next, your stress levels may lower as you connect with nature and slow down your pace of living.
Also, you'll probably notice your happiness and creativity increase as you get connect more to the earth and who your Creator made you to be.
7 Simple Natural Living Changes You Can Make Today
If you're wondering, "How do I become all natural?" Just keep reading for some practical tips you can try today.
1. Eat Nutrient Dense Foods, Found in Nature.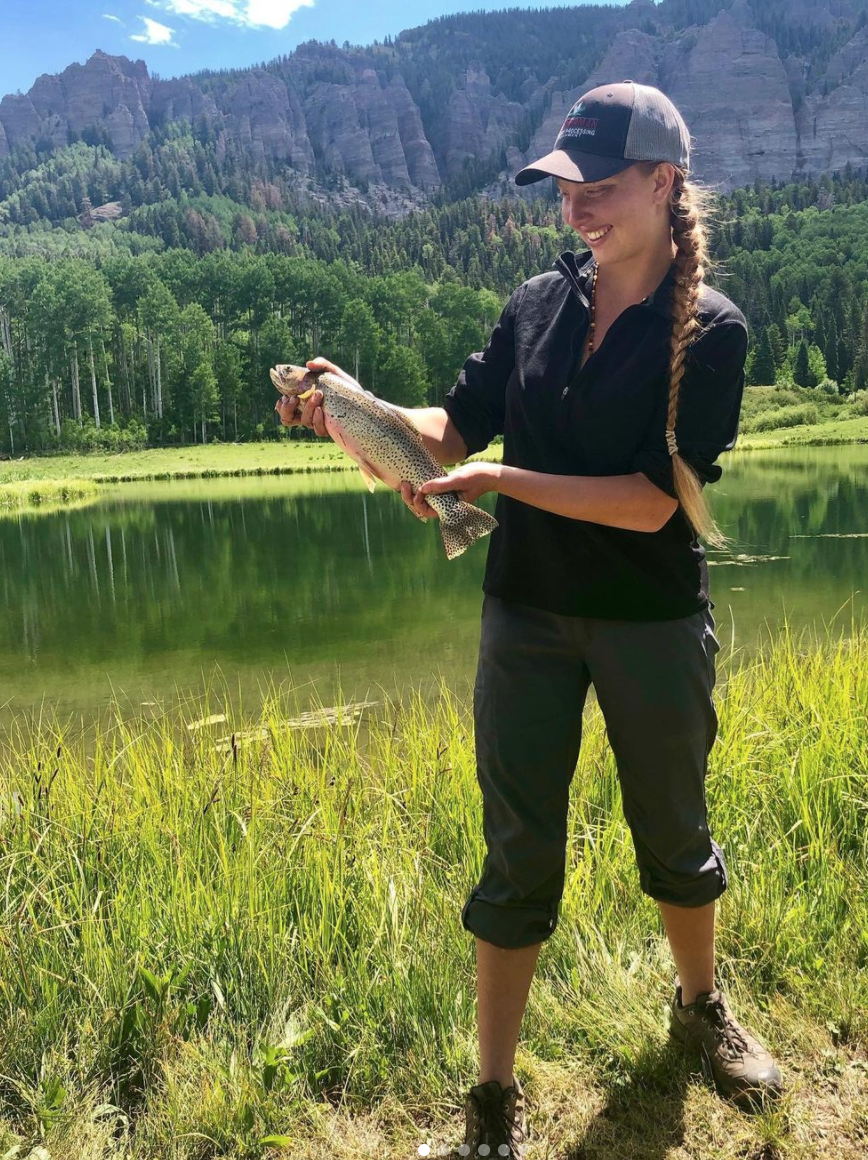 If I could only tell you ONE thing to help you to live naturally and deeply nourish your household, it would be this: Find animals who have lived their lives joyfully in their natural habitat, and eat every part of them with respect and gratitude. Nose to tail.

I caught this beautiful fish in a pristine mountain lake. Her meat was enough to feed both my husband and I dinner that night, with leftovers. But there's so much more to the animal than her muscle meats: The heads, bones, and tails make for a deeply nourishing and healing broth.
The liver, a sacred little morsel, gives a gorgeous dose of vitamins that no capsule ever could. The roe is very mild in flavor and can be added to eggs as a source of omega-3's and other precious nutrients. My heart wells over with gratitude for this fish and what she gave me.
A few days ago, we were hiking through this lush mountain meadow, blooming dandelions abundant. I was admiring those ubiquitous flowers, when suddenly, I was overcome with an intense and ravenous craving. For the flowers. (What?)
Well, I still have absolutely no idea what blessed nutrient that flower contains that my body so deeply craved. What I do know is this: Dandelion flowers are edible; every part of the plant is. And I needed them.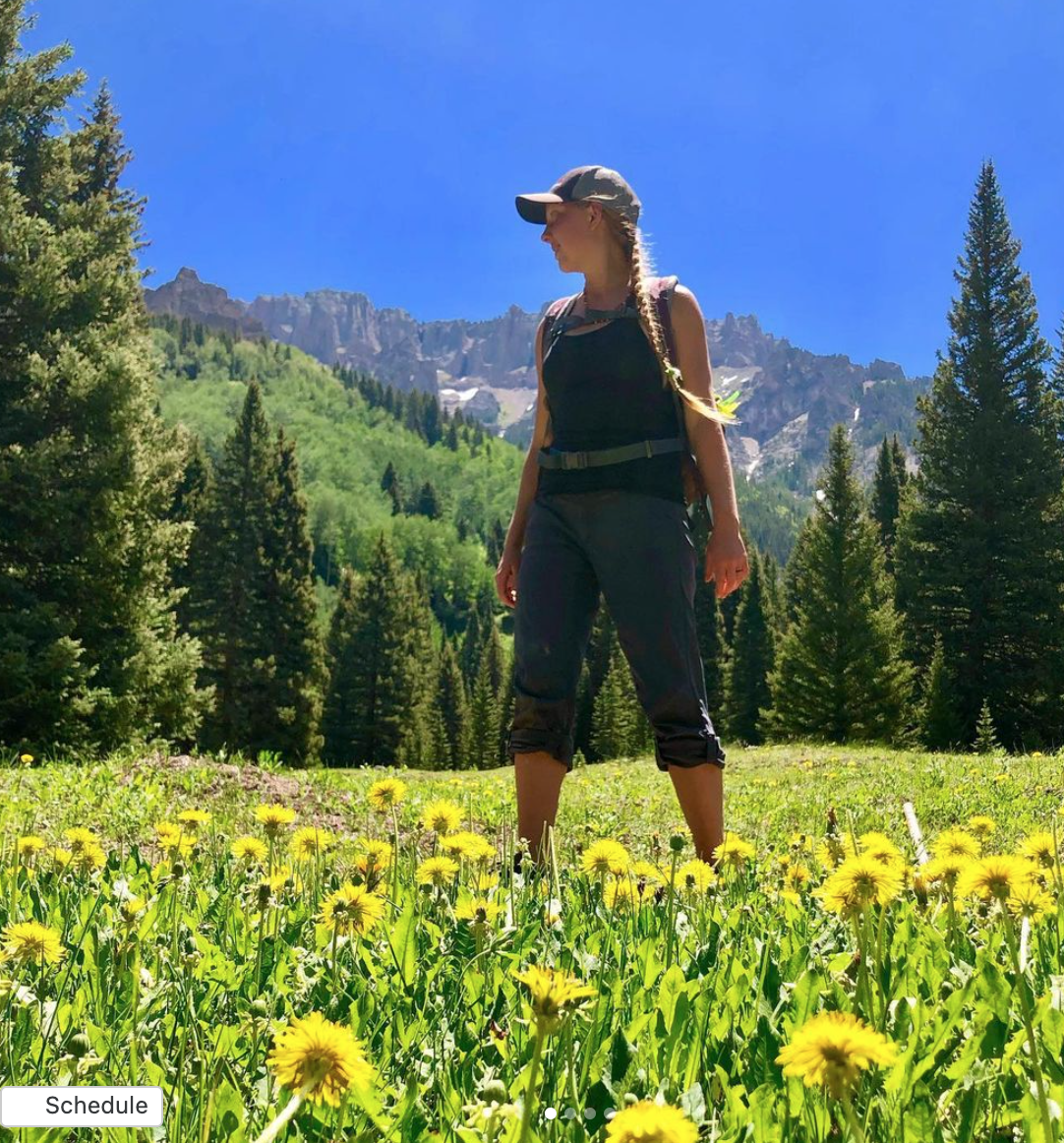 So you'd best believe I munched on those lovely things until I was satisfied, and brought some back to camp with me as well.
The moral of the story is this: If your body is telling you that you need something, and that something isn't junk or poison, heed it. When you treat your body with good and honest food, it learns to communicate with you honestly in return.
2. Find and support a local farmer.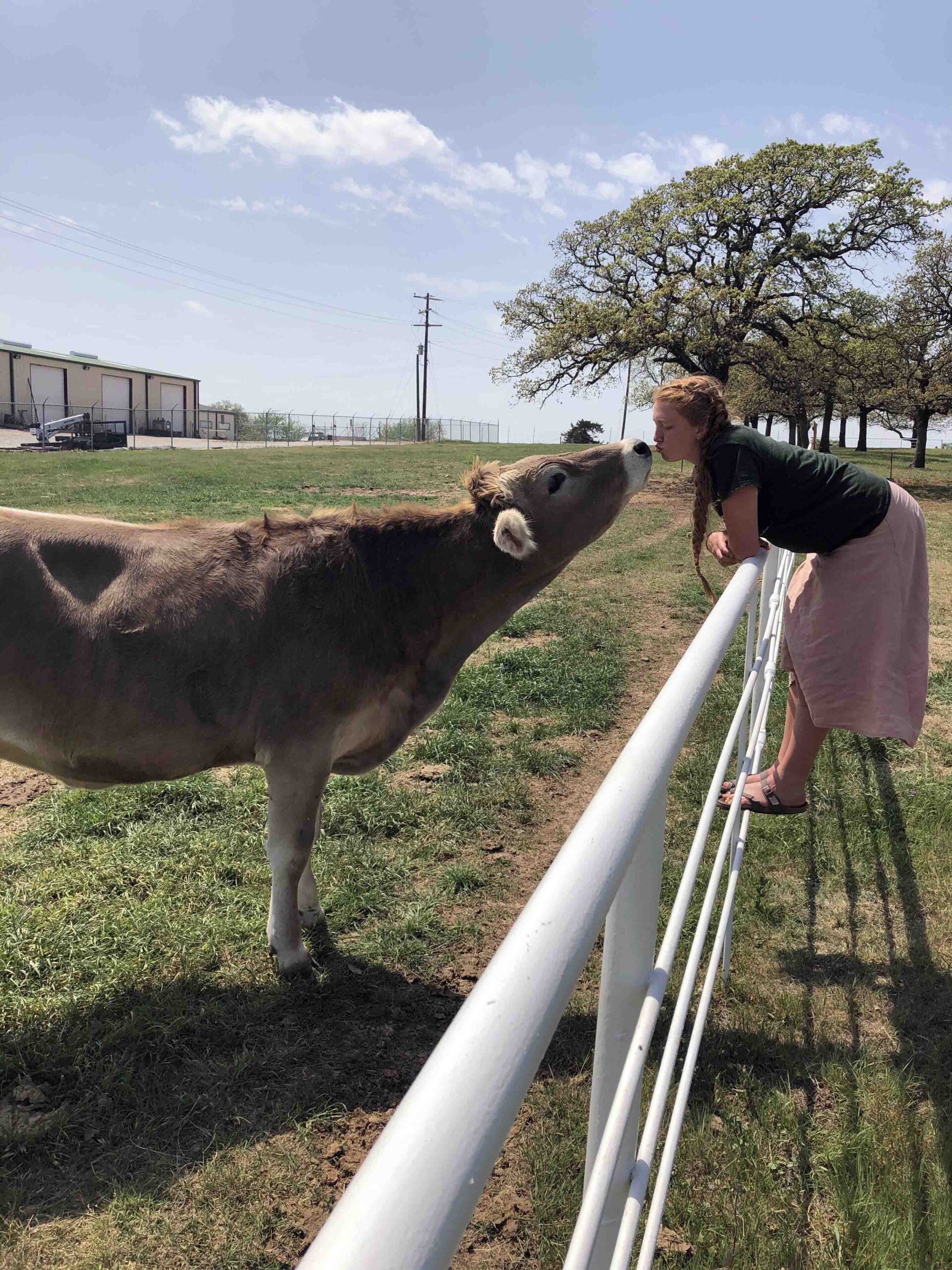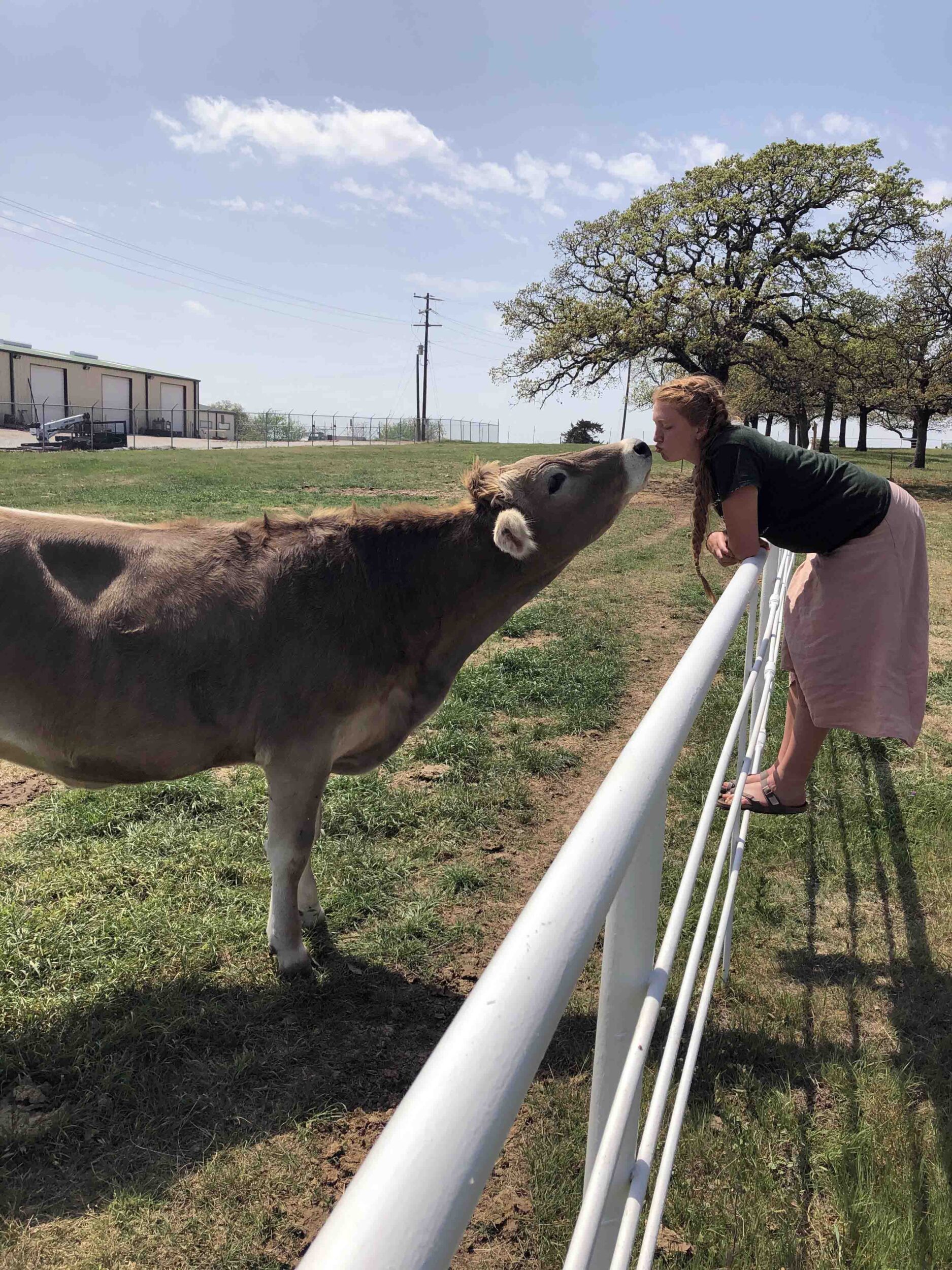 Personally knowing the person in charge of producing what you ingest (a very intimate thing, no?) is the best way to ensure trustworthiness and transparency.

Depending on what all your farmer produces, that much more of your food supply will be stable. The average community in our country has only 3 days of food in it.
That's a fragile way to be, when so much of our food comes so many miles to get here. Supporting your LOCAL farmer ensures a food supply that doesn't need to come very far, so it's there when you need it.

To take the locality point a little further, it also keeps your money close to home, making your local economy more stable. Every dollar counts.
And of course, if your farmer practices regenerative agriculture, he is actually REVERSING soil loss, sequestering carbon (aka taking it out of the air and putting it back in the soil where it BELONGS), helping animals live their best life, AND providing you with the most nutrient dense food!
There is no better person or service you can invest in. (I used to be a farmer, so I could talk on this all day. But this post will get long, so I won't lol).

Ah yes, and if you're a faithful and good customer, he'll likely make his appreciation known by way of generosity. (We were given some free fresh cream yesterday, God bless him).
And you will probably get to pet animals, too! Is there a better way to educate your children, nourish your family, and support businesses with such a deep impact on your community?
3. Eat Mindfully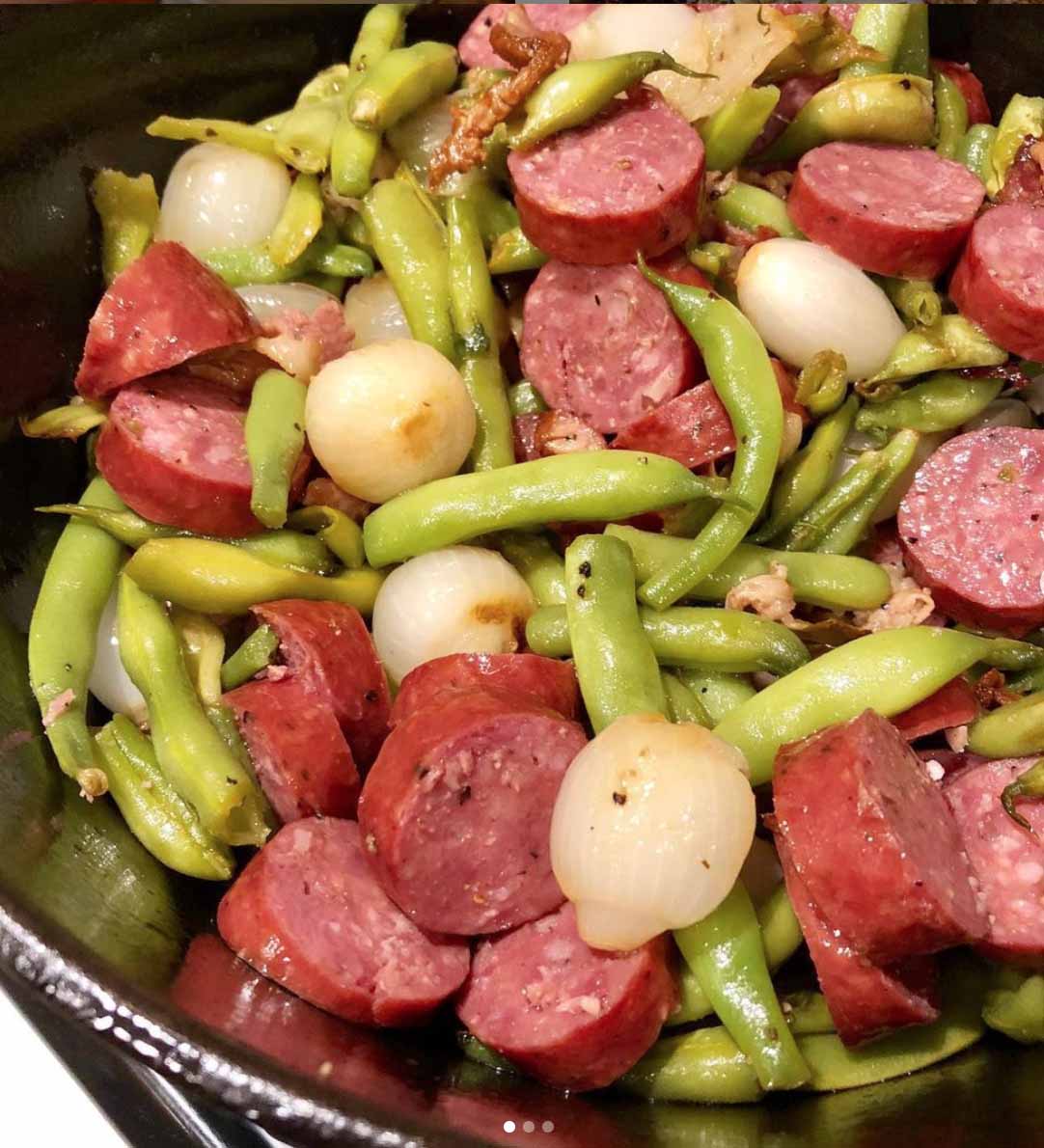 "You are what you eat" doesn't quite cut it in my book; I think it would be more accurate to say, "You are what you absorb." The manner in which we eat, and even our state of mind while eating, have a profound effect on what we are able to absorb.

You see, our nervous systems have two "settings": Sympathetic (fight or flight mode) and parasympathetic (rest & digest mode).
Your body is very wise. When in a sympathetic state, it directs blood flow and energy to the systems that will facilitate a fight or flight response for survival. At that time, things like digestion, repair, or reproduction take the back burner.
When in a parasympathetic state, your body is more willing to take good care of itself (absorb nutrients and repair tissue) because there's no perceived need to fight or flee.

In order to absorb the nutrients in your food, you need to eat in a relaxed and happy state. Here's a few things to try at your next meal:
Eliminate distractions (work, phone, TV)
Take a few deep breaths before eating
Take a moment to appreciate the food, its source, and the sensory aspects of it (smell, taste, texture, temperature)
Eat with people you enjoy whenever possible — our biology needs community!
Bonus: Eat outside! You'll be absorbing nourishing sunshine and food all at once!
And for details on "what" to eat (the most nutrient-dense way of eating), read Why Our Family Eats a Traditional Diet.
4. Incorporate Movement & Reduce Screen Time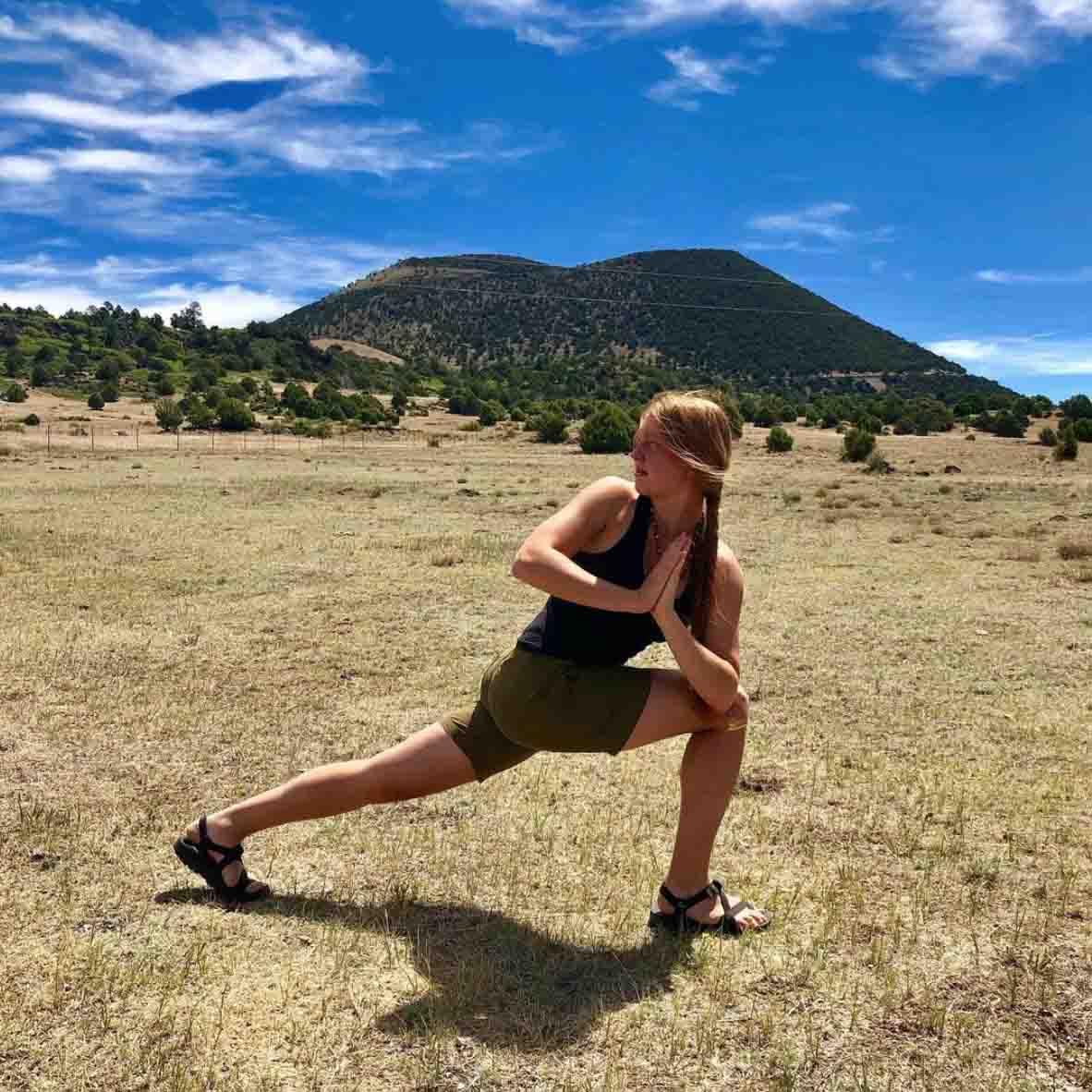 Do you tend to have to spend a lot of time in front of screens on a regular basis?

Before I started nutrition school, I spent all of about 5 minutes a day on my computer. Now I'm finding myself putting in a couple hours or more at a time! Here's a few things I find helpful to make my computer time healthier:
Choose workspaces that accommodate and/or facilitate movement. When I'm working at a café, I choose a high table so that I have the option to stand or sit. When I'm at home, I use my coffee table for the options of squatting or kneeling, or the floor so that I can do stretches or lie prone.

Take movement breaks too. Doing some stretches or going for a short walk really helps to get my juices flowing (in more ways than one!). Mentally, I come back more inspired and refreshed. Physically, my circulation and digestion are benefitted.
The human body is not only made with incredible movement capability, but it also NEEDS movement in order to be healthy. Digestion, respiration, circulation… all of it depends very much on the position and movement of your body!
And would you like to know something very beautiful about moving your body? It's entirely and exclusively yours. No need to invest a penny — just make little decisions, one at a time, like:
>> Leaving the computer on the coffee table instead of the couch.
>> Doing feel-good stretches while you read.
>> Setting out a yoga ball so there's an alternative to the couch.
Are you catching on?
If you are a human with a body, you need movement. Which little movement decisions will you be making next?
Finally, try to avoid screen time after sunset. Blue light is a stimulant, so exposure to it in the evening can interrupt the hormonal signals that make you sleepy (which in turn interrupts… everything).
5. Prioritize rest instead of hustle.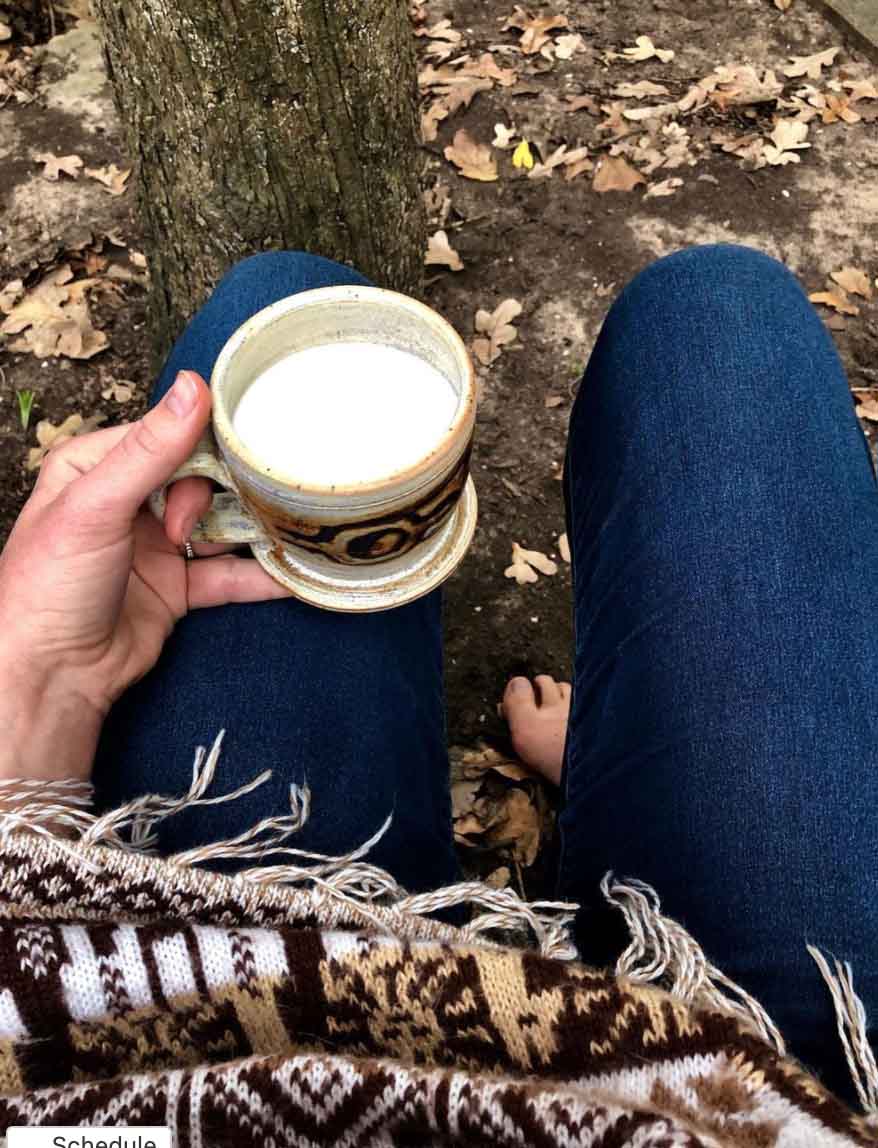 Gardening helps me to understand myself better as a human. Ironically, I'm not gardening right now… but that's a big part of it. Gardens need rest.
Even though you can push your garden to produce year round (which I could theoretically do in my climate), you will eventually find yourself with plants that are deficient and prone to disease.
Likewise, we cannot work around the clock for long lest we, too, end up sickly and prone to disease. The soil needs rest and nourishment, just like you and I do!
So this year, my gardens and I are resting and replenishing together, as shown. As nice as a big bed of spinach sounds, my soil has been asking me to let it rest (puny plants!), and so has my body.
So I'll tuck this generous soil in with a blanket of leaves, get a massive heap of good compost going, and tuck myself into heaps of books and wool whenever I can for a welcome time of rest. Come springtime, this garden and I will be replete & ready to give freely of ourselves once again!
6. Listen to your body.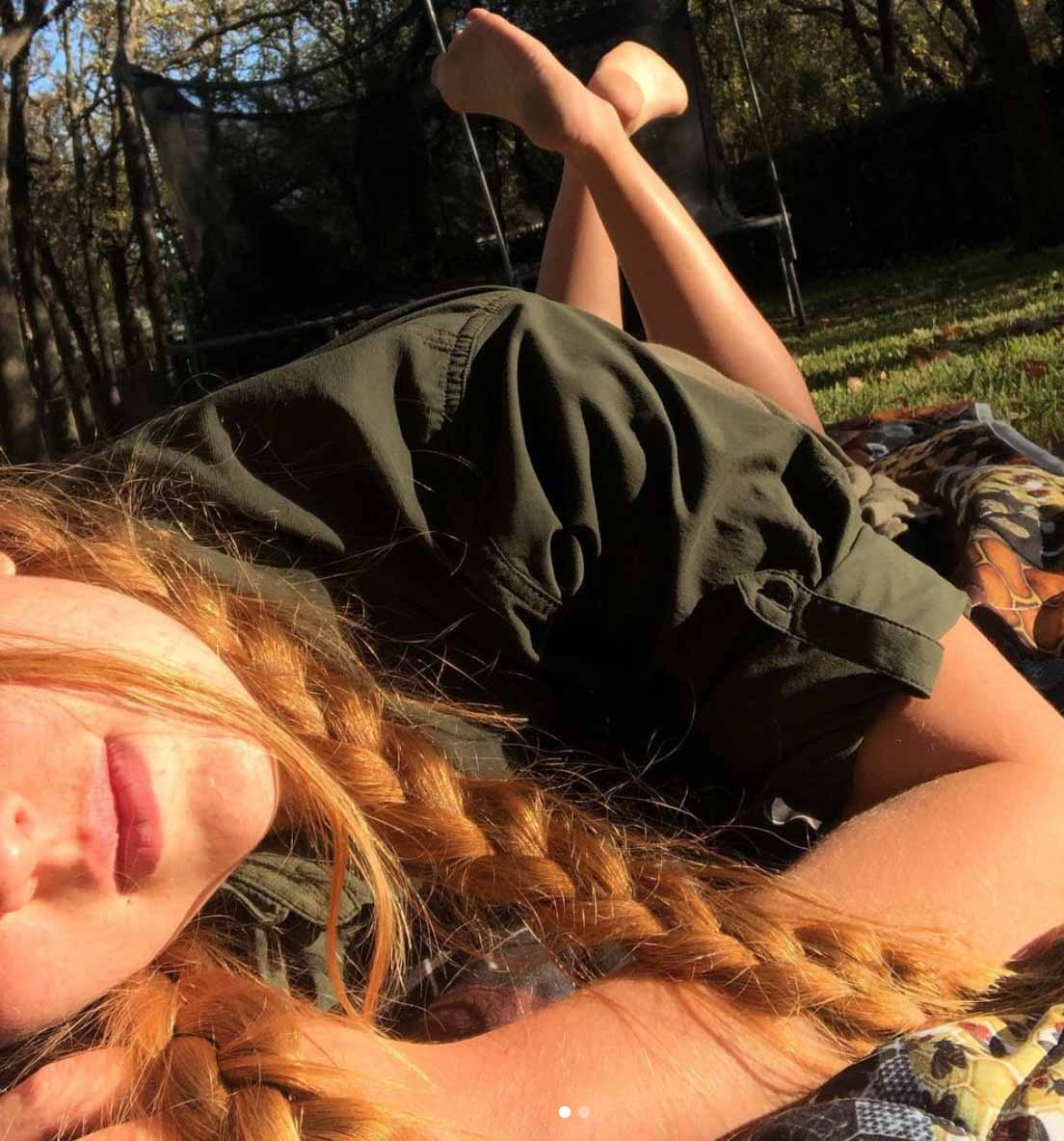 Listen to your wise body and rest when you need to — this builds on the point above.
There are some days that just require some extra rest, warmth, and nourishment…

It is on such days when it serves to have invested into honing your intuition. This is done by feeding your body honest food, so that it can communicate its needs with you honestly. It is done by honoring those needs and fulfilling them. It is done by seeking wisdom so that you know what is truly good and necessary. Most often, it is done in silence.

Once you've cultivated your intuition, you'll have cultivated your very own apothecary. An inner voice you can trust, who sings in harmony with the voices of your ancestors and all of Creation.

And so it will be that instead of popping a couple pills and trying to ignore your body as you fight through the day, you enjoy the afternoon sun from the bit of this beautiful Earth that you call home, and have a nourishing bowl of hot soup.

My soup today was made up of leftover chuck roast, tallow-seared & grass-fed beef liver, plus roasted veg, heated up in stock from said roast, and topped with avocado and whole grain sourdough bread. My intuition guided me to exactly what my body needed.
7. Connect with nature.
Ever wonder, "How can I get closer to nature?" When did it come to be, that some of the most simple and delightful and NORMAL things, became "biohacks" to be photographed & touted on social media?
Walking barefoot in the grass. Watching sunrises and sunsets. Absorbing sunlight. Breathing deeply. Fasting. Meditating and praying. Moving our bodies in their full range of motion.
The ancient, wholesome, and healthy behaviors that have made humans joyful since the dawn of our existence! What happened?
I suppose we lost them for awhile. And now that they're being rediscovered by the health-conscious, they are viewed as a novelty, scientifically studied, and touted as "hacks" that will make life better (and they certainly do!).
But really, they've been here all along. They're not hacks — they're fundamentals to our very life! All we need to do is reconnect — with our Earth and our sun and our air, our beautiful resilient bodies, and the Creator of it all.
If you find yourself not feeling grounded, seek connection with those fundamental, eternal, honest, and beautiful things that you've forgotten. They were there for your ancestors, and they are there for you. They have been, all along.
Go outside and rediscover them! To learn more about why nature & the great outdoors is wonderful for your health, read this post.
Above all, keep life simple
After spending far too many hours of my life researching any and all things beneficial to health, I've come to one conclusion. Just one.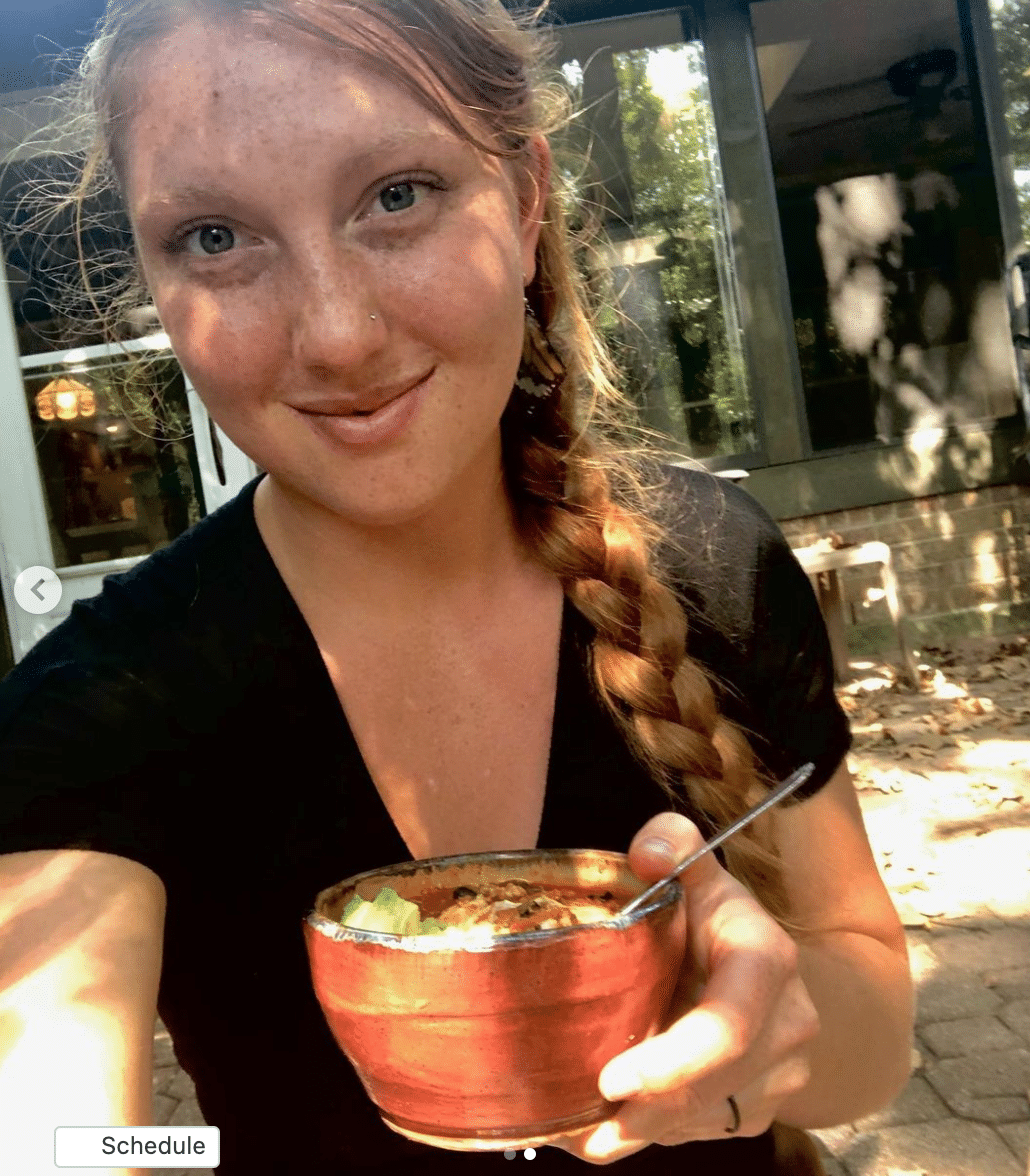 And it is this: Whatever things are the most simple, wholesome, essential, basic, good, and real… Savor them and enjoy them slowly. Soak them up.
Breathe deeply, chew thoroughly, kiss slowly, feel the sunshine on your skin and the texture of the earth under your feet. Do work that is meaningful to body and mind. Eat real food made from whole creatures that lived real lives.
Nurture your own intuition. Living a healthy life isn't so complicated after all, if you just fall in love with the simple things.
Want more natural living ideas? Start here:
Visit Lisa's blog, Holistic Homemaker, or follow her on Instagram @holistic_homemaking for more natural living inspiration! She also has an ebook "Creating a Nutrient Dense Kitchen Within Your Resources" — just message her on IG if you are interested!
Do you aspire to a natural lifestyle? Which of these tips will you incorporate today?
PIN IT!